What is Wheezing?
Hearing your canine wheezing can often be alarming for pet parents since it can sound like your pet is having an asthma attack. Wheezing is described as a whistling sound coming from your dog while he is breathing in and out. Although asthma is an uncommon but possible reason for wheezing, it is not the only one. Others possible causes include:
Allergies
Kennel cough
Bronchitis
Infections
Parasites
In most cases, there is a simple solution to your dog's wheezing. However, if the wheezing is persistent and happens often, you may want to consider bringing them to the veterinarian in order to ensure that it is not something serious.
Book First Walk Free!
Why Wheezing Occurs in Dogs
Dogs have sensitive airways that should expand and contract in order to let the right amount of oxygen into the lungs. If there is a problem with the airways, it can cause wheezing as they are not expanding enough and the oxygen must squeeze its way through the tight airways. Failure of expansion in the airways can occur if your dog has:
Asthma
Dogs, like humans, can develop asthma when the large upper airways undergo spasms and constrictions. Asthma in dogs, which is also known as allergic bronchitis, is almost always caused by something in the environment that is causing an allergic reaction. Some of these allergens include cigar smoke, dust or smoke from fireplaces and wood burning stoves, and aromas from air fresheners and deodorizers. Your dog can be more susceptible to allergic bronchitis if he is young or middle aged, although older dogs are not immune. It is also more common in older smaller dog breeds. Asthma, or allergic bronchitis, can often be treated with medication, but can become chronic and very severe if overlooked and left for too long. Symptoms aside from wheezing can include a dry hacking cough and respiratory distress.
Allergies
Allergies to pollen, dust or cigarette smoke can also cause wheezing. Some dogs can also develop allergies to certain insect stings or bites. Wheezing will be accompanied by itching of the skin, sneezing and/or coughing. In some cases, there may be runny discharge from the eyes or nose, and sometimes vomiting or diarrhea. Allergies in dogs can be fairly common in all breeds, and will usually appear between the age of six months to two years old.
Kennel Cough
Kennel cough is a respiratory disease that can be highly contagious. It is usually acquired in places where a large amount of canines congregate, such as doggie daycare, dog parks, shows or training groups, as well as kennels (hence the name). The most obvious symptom is a strong cough, which will be accompanied by wheezing, sneezing, a loss of appetite, lethargy and sometimes a low fever. Mild kennel cough can be treated with a few weeks of rest, but your vet may choose to prescribe cough medication to ease the symptoms or antibiotics to prevent a secondary infection. If your dog is often in contact with other canines, it may be wise to get a vaccination to prevent kennel cough.
Bronchitis
Aside from wheezing, signs of bronchitis can include a dry hacking cough that is usually triggered by stress, exercise or direct physical pressure on the trachea. There may also be a fluctuating fever, retching or gagging and a passing of foamy saliva, intolerance to exercise, lethargy, a show of respiratory difficulty, and rapid breathing. Obesity can be a complicating factor that could increase your dog's risk of bronchitis. Any dog is at risk, but small toy breeds and aging or older dogs can be more susceptible.
Infections
There are many symptoms to upper respiratory infections, including sneezing, coughing, nasal discharge and irritation, a low grade fever, eye discharge, difficulty and labored breathing, loss of appetite resulting in weight loss, exercise intolerance, snorting, wheezing and gagging. Puppies or older animals, unvaccinated pets, as well as dogs with impaired immune systems are more at risk to infections.
Parasites
If your dog is wheezing, coughing, losing weight, sneezing, has an increased breathing rate, nasal discharge, weakness, lethargy, vomiting, regurgitation, aspiration of stomach contents and food, or worms present in the feces, he may have a parasitic infection. There are many types of parasites that can interfere with your dog's respiratory tract and cause wheezing.
What to do if your Dog is Wheezing
If the wheezing does not last, and your dog seems to be acting normally and breathing without any problems, then you should keep an eye on them but going to the vet is most likely not necessary. If your pet is wheezing and seems to be having trouble breathing, then you should consider bringing them to the vet. Your canine could have an illness like bronchitis or kennel cough, or may have an object lodged in their throat. Whatever the case may be, it would be wise to visit your veterinarian.
If you discover that your dog does have a foreign body present, if possible it is important to not try to get it out on your own as you could push it in further and block the airway completely. Instead you should get to the nearest veterinarian immediately and allow them to dislodge the object. Many of the causes for your dog's wheezing, like asthma and allergies, can be cured by medication or antibiotics that will be prescribed by your vet. Others, like in the case of mild kennel cough, simply call for a few weeks of rest. Some illnesses, such as infections and parasites, can be prevented by vaccines.
Prevention of Wheezing
Although most of the causes for wheezing are not fatal, it is best to not take chances and try to prevent it. To avoid wheezing and other symptoms, you should not let your dog eat any frozen foods or have access to small toys and objects that could potentially get stuck in their throat. To ensure that your pet is as healthy as can be, do not expose them to cigarette smoke, fireplaces, wood burning stoves, air fresheners or deodorizers, as they can be damaging to the lungs and respiratory system.
If a reaction to an inhalant or specific food is suspected, it is wise to test your dog for any allergies and decide with your vet whether your pet is in need of medication or if a product or food item needs to be eliminated from their diet or environment. Get your furry friend vaccinated for infections and kennel cough, especially if they spend a lot of time around other dogs. Keep an eye on your pet, and do not overlook any changes in behavior, appetite or energy levels, no matter how small, as they can often be part of something bigger.
Cost of Wheezing
Treatments for wheezing can have different costs, depending on the actual cause. Treating allergic bronchitis, otherwise known as asthma, will be on average $400. If your dog has been diagnosed with kennel cough, expect to pay about $650, depending on the severity. Treatments for bronchitis can cost about $600.
Wheezing Questions and Advice from Veterinary Professionals
Coby
Shorkie x Bichon
3 Months
0 found helpful
Had been exposed to other dogs with kennel cough but was treated for it before I had gotten him about a month ago. Just recently he has been wheezing and coughing randomly. He's been doing it for about a week or so now but he runs and plays with no issues and there's been no trouble with any of his eating habits. No weight loss either. Sneezing happens every so often but only when someone sprays perfume. The wheezing and coughing happens out of nowhere and he gags after each cough but never throws anything up. Not sure what to do.
My 2 year old Chihuahua has many skin problem like almost bald and itchy dry skin but this morning an hour after his treat allergy chew he threw up almost watery throwup and then an hour later after our walk witch was a bad idea he started coughing weezing and breathing super hard it lasted 6 minutes and now he is asleep. I vape my a cig inside that's all.
Add a comment to Coby's experience
Was this experience helpful?
Boots
Chihuahua
4 Years
1 found helpful
My dog, Boots, has recently started to get very wheezy, along with the constant need to scratch or chew himself. We've checked and he definitely doesn't have fleas. He eats his food and he still loves his walks, but for some reason the wheezing and scratching continues. We know about reverse sneezing being common in Chihuahuas, which he always has done occasionally. But this is a constant thing throughout day and night. He is a long hair chi, and the weather here is reaching 35+ degrees Celsius (very hot), so we are wondering if the weather is affecting him or if something else is the cause? We were wondering if anyone else has experienced something similar.
As long as I give my long haired chi grain free food bread of any sort and no treats with preservatives or additives of any kind he does fine. Otherwise it I give him cheap food or treats he starts having a reaction that seems like he could suffocate.
Add a comment to Boots's experience
Was this experience helpful?
oscar
shitzu x japaness spitz
9 Years
0 found helpful
wheezing at night, sounds like bubbles when I stroke him his breathing returns to normal. No coughing. He runs every night on our walks chasing rabbits mostly. Hes a 9yr old shitzu splitz cross. 1kg over weight. He spends alot time out doors but recently spent time by the fire as if hes cold.
Add a comment to oscar's experience
Was this experience helpful?
Bambi
Pit bull
9 Years
0 found helpful
My Bambi is a blue demon/razors edge mix of approximately 9 years old. She's has moments where she shows absolutely no interest in her food (or mine) and will hack up a white foamy mucus before resuming a lethargic state. As of resent months I have had a few scary moments where I assumed her to be sleeping only to find her staring at me unmoving and unable to move accept her eyes; almost like she was experiencing full bodied paralysis. During the first episode of this I figured she was upset with me and therefore being dramatic by not coming to me when I called until I lifted the front half of her body and released it only to find it limp and to realize her eyes were panicked. (She was on a soft bed so she didn't have a hard landing) Since then I have noticed she has had several more of these episodes. They pass fairly quickly. I try to reassure her that she is fine and lay with her while rubbing her back during untill it is over but the look in her eyes is so scary as they seem to dart all over the room in a panic. Is she having a form of sleep paralysis or seizures?
Add a comment to Bambi's experience
Was this experience helpful?
Rory
Labradoodle
12 Years
1 found helpful
My dog has been wheezing and ending with a puking sound with nothing actually coming out at least once or twice every hour. It started a few months ago and we thought it may go away. When it started she also started breathing heavier even with minimal activity she just starts breathing heavy.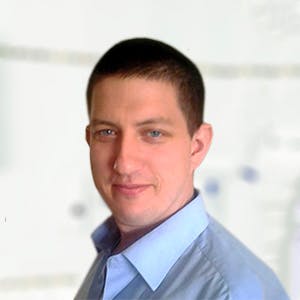 3320
Recommendations
There are many causes for heavier breathing, wheezing and gagging which may include laryngeal disorders, tumours, throat trauma, foreign objects among other causes; if this has been going on for a few months with this frequency you should visit a Veterinarian for a thorough examination to determine the underlying cause. Regards Dr Callum Turner DVM
Add a comment to Rory's experience
Was this experience helpful?
Sasha
Blue Tic
2 Years
1 found helpful
My dog is 2 years old, I've had her since she was 3 months old, she isn't around other dogs, and is up to date on her shots. Just recently, I've noticed that she's wheezing all day, everyday. It's not very loud or severe, but loud enough to notice. She also has a cough, more of a hack if I do say, the cough is only persistent at night, when we've been laying down. She has water and drinks regularly, her appetite is up to par, she still enjoys her activities such as going for a walk, or running in the back yard, but her hacking and wheezing is very concerning to me. Unfortunately I've fallen under a rough time and don't have money to throw around at the vet's office, is there anything I can do at home to help her, other than the given, no cigarette smoke, no strong smells, etc ?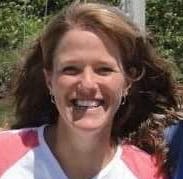 1611
Recommendations
Without knowing what might be going on with Sasha, I have a hard time recommending any home care other than the ones that you have mentioned. If she seems to be doing well otherwise, you may be okay monitoring her for improvement over time, but since you seem to be noticing a worsening of the wheezing, it really would be a good idea to have her seen, and probably have x-rays taken. . Many clinics to offer CareCredit to help with the costs of unexpected care so that you can have her seen. I hope that she is okay.
Add a comment to Sasha's experience
Was this experience helpful?
Amos
Miniature Schnauzer
1 Year
2 found helpful
I noticed my dog started wheezing a couple days ago. He starts wheezing at night when he is laying down at night. A lot of times it sounds like he's about to puke. He acts completely fine in the day and his energy level hasn't gone down and he still eats like normal. It almost sounds like he has congestion so when he lays down it all goes to his head.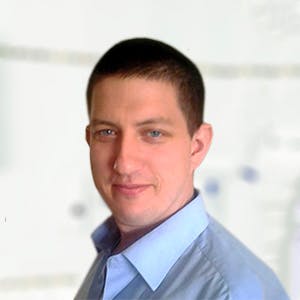 3320
Recommendations
There are many different causes for wheezing which may include sleeping position (if occurring only at night), infections, inflammation, allergies, chemical irritants, narrowing of the airways, tumours among other causes; without examining Amos and listening to his breathing it is not possible to narrow in on a cause. You should visit your Veterinarian if this continues for an examination to be on the safe side. Regards Dr Callum Turner DVM
Add a comment to Amos's experience
Was this experience helpful?
Callie
Sheltie
8 Years
0 found helpful
Has Symptoms
wheezing, heavy breathing sometimes
My Sheltie who will be 8 in a couple of months has been coughing and wheezing for two years, the vets did exrays , bloodwork etc and cannot find out what is causing it. She was put on antiboitics a couple of times that did help but it keeps coming back. Now they are saying because she is overweight that is the problem, but she doesn't exercise because she has a breathing problem. I put her on Vets Best aches and pains , as she seemed stiff and it has helped her alot in moving more. Going back to the vets again this weekend I just don't know what to do anymore as her wheezing is bad.
Add a comment to Callie's experience
Was this experience helpful?
Deeogie
German Shepherd
6 Years
0 found helpful
My dog started with "reverse sneezing" and is now wheezing when he exhales through his nose. I am concerned because it seems to be getting worse. The vet says it may be allergies, and started him on Clariten. Now he is getting less energetic. I am calling the vet tomorrow to see if there is anything else to check. Here is a video of him breathing: https://www.youtube.com/watch?v=fPYWM4evfnU
Add a comment to Deeogie's experience
Was this experience helpful?
Dusty
Chorkie
4 Years
0 found helpful
My dog usually snorts a lot when she exercises or is excited, but it seems to have gotten worse and is accompanied by a whistling or wheezing sound. She recently went to the vet and met a few dogs in the waiting room, one of them ,a sausage dog, seemed to be coughing a fair bit, do you think she has caught kennel cough?
Add a comment to Dusty's experience
Was this experience helpful?
Quincy
cockapoo
15 Years
1 found helpful
I have a dog that has been wheezing for several months and I've taken him to three different vets. He's had an EKG and chest X-ray. Nothing unusual for a 15 year old dog. Next they want to do a CT scan and rhinoscopy, but I hate to put him through that. The Zyrtec has helped somewhat and his appetite has also returned.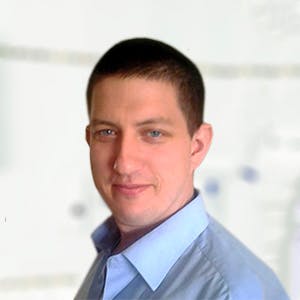 3320
Recommendations
It can be difficult to narrow in on an underlying cause in these causes, allergies may be contributing to the symptoms but I cannot say for certain; I would say that it is important to narrow in on an underlying cause through further testing but you need to decide whether it is worthwhile to do it in this case given the age. Regards Dr Callum Turner DVM
Interesting comment but vague. I would like to do some noninvasive testing but haven't found the right vet to help me.
Add a comment to Quincy's experience
Was this experience helpful?
Spike
Staffordshire
6 Years
0 found helpful
My 6 year old Staffy has started wheezing early this morning. He was happy to have some meat to eat and a mix of milk and water.
He doesnt seem to be in any pain but his abdomen contracts a lot more when the wheezing starts.
He had a little run around to open up his lungs and while it sounds better there is still wheezing.

He has also had a cough for awhile, but only happens when he gets excited.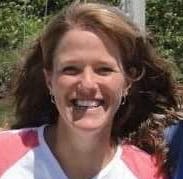 1611
Recommendations
It would probably be a good idea to have Spike seen by a veterinarian at some point to see if this coughing and wheezing is a problem. It may be allergies or a benign problem, but there may be something more serious going on, and a veterinarian can assess his breathing and cardiovascular system and see what might be happening.
Add a comment to Spike's experience
Was this experience helpful?
Ruby
Chihuahua
4 Years
0 found helpful
Hello. I have a 4 year old chihuahua that has been wheezing a lot more recently, especially in the morning or when she gets excited. It has been happening for about the last 3 months. I have taken her to the vet and he gave her a shot (not sure if it was cortisone). The problem still persists. Could it be allergy related? She has been scratching a lot more too (I put Per Armor on her because she can not take oral treatments). Lastly, I noticed there has been some foxtail grass growing in our yard, that has added more to my worries. I would appreciate your input.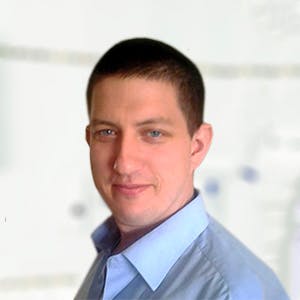 3320
Recommendations
There are various different causes for a dog to wheeze which may include allergies or other irritants; however there may be other more serious causes including infections, foreign objects, polyps, laryngeal disorders, narrowing of the airways among other causes. You should return to your Veterinarian for a more thorough examination to help narrow in on a specific underlying cause. Regards Dr Callum Turner DVM
Add a comment to Ruby's experience
Was this experience helpful?
Ryder
Lab Chihuahua Mix
18 Months
0 found helpful
Ever since allergy season has started, I've noticed my dog has been sneezing and wheezing a few times a day. It's pretty random and he wheezes for about three seconds at a time. Is it possible that he's allergic to pollen? I feel like the overgrown grass in my backyard is contributing to this.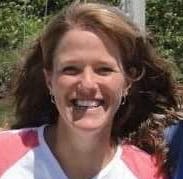 1611
Recommendations
Allergies to plants can cause respiratory signs for dogs, yes. If he isn't having any other problems breathing, and it seems to be a seasonal thing, he may not need treatment. If it is getting more frequent or severe, or he is having problems breathing, it would be a good idea to have him seen by a veterinarian to makes sure that his heart and lungs sound normal and see if he might benefit from an antihistamine.
Add a comment to Ryder's experience
Was this experience helpful?
Shadow
Siberian Husky
14 Weeks
0 found helpful
We just got Shadow a few days ago and he's been randomly wheezing and coughing since then. He sleeps and breaths just fine most of the time. Then just spontaneously breaks into a fit of wheezing. Best way I can describe its sound is like when we try to clear our throat, but more rapid. We've settled on it being kennel cough, but still wanted some extra advice. He does like to eat everything and we worry that something is stuck in his throat, or has eaten something he shouldn't.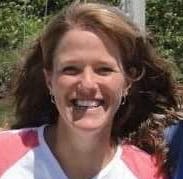 1611
Recommendations
Without examining Shadow, I'm not sure what the cause of his wheezing may be. Common reasons for this are Kennel Cough, reverse sneezing, allergies, bacterial or fungal infection, or parasites. If it isn't improving, it may be best to have him seen by a veterinarian, as they will be able to evaluate him and determine the likely cause, and whether any treatment is needed.
Add a comment to Shadow's experience
Was this experience helpful?
Bailey
Rottweiler
4 Months
0 found helpful
Bailey 4 month rotti, wheezes when she get up from a nap, and knows she is going out side, she is fine when playing, but wheezes after sleeping. She has all her shots and worming at this point and is gaining weight not loosing, energy is in overload. is it something that she can take?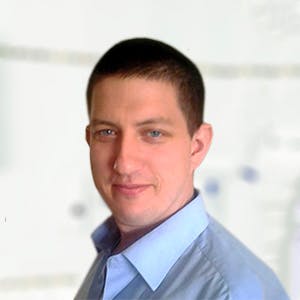 3320
Recommendations
There are many different causes for wheezing, commonly due to some restriction in the airways; however Bailey seems to only have issues after sleeping which may be due to laryngeal or soft palate disorders. If the noise doesn't occur at any other time I would just keep an eye on her and bring it up with your Veterinarian at your next visit. Regards Dr Callum Turner DVM
Add a comment to Bailey's experience
Was this experience helpful?
Coco
Shitzu cross
2 Years
-1 found helpful
My dog has wheezing fits randomly but whenever it happens it's onlg during at night when she's sleeping. Sometimes out of nowhere I'll hear her having wheeZing fits like it's hard for her to breathe or something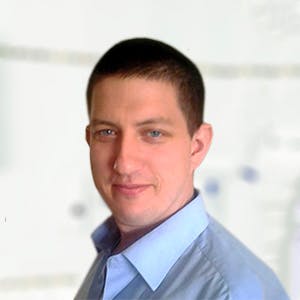 3320
Recommendations
There are various causes for these wheezing fits, but her body position and the fact she is relaxed whilst sleeping may cause the airway to be partially obstructed leading to wheezing. You should keep an eye on Coco, but you should also have her airways checked by your Veterinarian to see if there is an elongated soft palate, any polyps, laryngeal paralysis or other abnormality. Regards Dr Callum Turner DVM
Add a comment to Coco's experience
Was this experience helpful?
Corky
chug
8 Weeks
-1 found helpful
Wheezing when sleeping, no other symptoms. She is an 8 year old chug. We have three dogs, Yorkie and Yorkie poo, none of the others wheeze. No coughing, no discharge, eats fine, drinks fine, urine and bowls are normal. Just started this week. Worried furmom.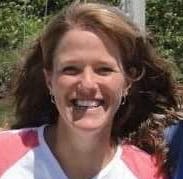 1611
Recommendations
Thank you for contacting us about Corky. That breed typically has very short noses, and they are prone to brachychephalic problems. A certain amount of wheezing is not abnormal in that breed, but it would be a good idea to have her examined by your veteirnarian if it is a new occurrence and make sure that her lungs sound clear and that she is oxygenating normally. It is good that otherwise she is normal, and her check up may be perfectly fine. Unfortunately without seeing her, I can't say that for sure, and havign a check up would rest everyone's minds at ease, or find a problem early when it might be treated.
Agree 1000%,total WASTE of time.Doggies condition is much worse,medication made 12.5yo male having diarrhea all over the house,yard...
Why even have this column when every answer is to "seek your Veterinarian's advice"?? Not helpful and a waste of time for others as well.
Add a comment to Corky's experience
Was this experience helpful?
Boomer
Maltese
8 Years
-1 found helpful
Has Symptoms
wheezing and occasional sneezing
My dog has been wheezing for the last few months, we though it might be from swelling in his mouth from his rotten teeth and go them cleaned and removed but it has been three months since his dental surgery and he still wheezes fairly often. Any suggestions on what to do or what might be happening.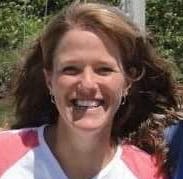 1611
Recommendations
Thank you for your email. Since your veterinarian has seen Boomer and knows more about his situation and health status, it would be best to follow up with them if he isn't improving. WIthout examining him and assessing him, I cannot diagnose anything or know what might be going on with him. Your veterinarian will be able to give him a recheck and determine what might be causing the wheezing.
Add a comment to Boomer's experience
Was this experience helpful?
Finnegan
Corgi mix
15 Years
0 found helpful
My 15 year old Corgi-Sheltie X seems pretty healthy for the most part although she is showing some signs of aging. Recently, I noticed that she seems a bit phlegm-y sometimes when she breathes. It is not always present, but is most noticeable when she eats. Sometimes it sounds like a bit of wheezing; at others it is more like the sound of a small child with a bad cold and lots of mucous. Any idea what it could be? Anything we can do naturally to treat it?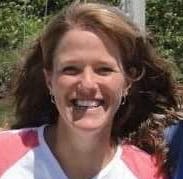 1611
Recommendations
Thank you for your email. It isn't uncommon for older dogs to develop lung and breathing problems, and it would be a good idea to have Finnegan seen by your veterinarian to be examined, since I cannot see her or assess her lung function. Your veterinarian will be able to assess her, determine what might be going on, and recommend any testing or treatments that might be necessary. I hope that she is okay.
Add a comment to Finnegan's experience
Was this experience helpful?
Kíli
Pomeranian
3 Years
0 found helpful
Within the past week my dog has started wheezing a lot more than usual. Usually he only does it on occasion, like when he drinks water too fast. But recently he's been doing it at random several times a week. He hasn't been around any other dogs and he doesn't cough or dry hack, he just wheezes. I can't think of anything environmentally that has changed that might cause his sudden increase in wheezing. I've never been that concerned about him wheezing, but the sudden increase has me wondering if I should take him to the vet.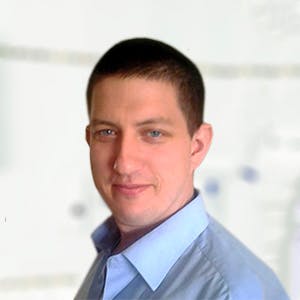 3320
Recommendations
There are many different causes for wheezing and a change in severity or frequency may indicate a change in the underlying problem; allergies, infections, airway narrowing (elongated soft palate etc…), laryngeal disorders, polyps and other causes may lead to wheezing so it is important for your Veterinarian to check Kili to be on the safe side especially if Kili seems to be in respiratory distress. Regards Dr Callum Turner DVM
Add a comment to Kíli's experience
Was this experience helpful?
Oreo
Pomchi
1 Year
0 found helpful
My dog has been presistently wheezing and I can't seem to find a pattern. He wheezes at random times and sometimes the duration of his wheezing causes him to make a sound like he's trying to blow his nose but nothing comes out. He has no fluids coming out and he seems healthy with everything else. He eats and sleeps normal but he just seems to get random "attacks" of wheezing.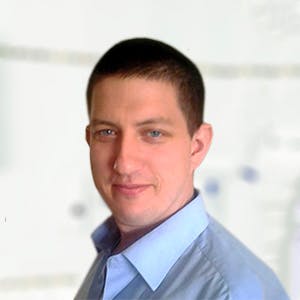 3320
Recommendations
Wheezing may be caused by many different causes including narrowing of airways, elongated soft palate, foreign objects, laryngeal disorders, infections among other issues (including how Oreo lays down). You should bring this wheezing up with your Veterinarian as there is no simple answer to the question and a thorough physical examination should be performed. Regards Dr Callum Turner DVM
Add a comment to Oreo's experience
Was this experience helpful?
alice
Australian Shepherd
7 Years
1 found helpful
Alice is a Red Heeler Australian Shepherd about 7 years old I've had her her entire life about 2 weeks ago I noticed that she breathes heavily through her nose and make a sort of wheezing sound as if she has lots of boogers in her nose but she doesn't have a runny nose... no excess. No boogers. About three years ago she was diagnosed with Lyme after having a litter of puppies none of the puppies had the disease except her and we were not able to catch it in time to Beat It I'm not sure if that has anything to do with this as we have not seen any complications as of yet.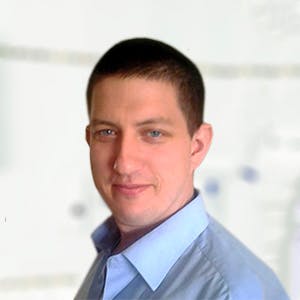 3320
Recommendations
There are various causes of wheezing in dogs which may be isolated causes or part of a larger disease process; wheezing may be caused by upper respiratory tract infections, narrowing of airways, allergies, tumours or polyps to name a few. Without a physical examination I cannot say or isolate the cause of the wheezing, but a quick check by your Veterinarian should be able to narrow down the cause. Regards Dr Callum Turner DVM
Add a comment to alice's experience
Was this experience helpful?
Melo
German Shepherd and Collie
I had him for almost 6 years
0 found helpful
My dog has been wheezing and it is normally when I try to pet him. At some point it stops and I'm able to pet him. But there are time that when I do pet him, his whole body begins to shake a lot. It's not like a seizure but almost like he's scared so his breathing would start increasing. My dog hasn't been eating as much as he use to or being so active but my brother told me that he's just getting old. I am worried about my dog so please help.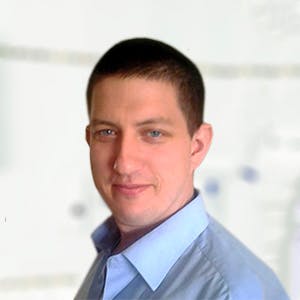 3320
Recommendations
It is difficult to say whether this is a behavioural issue or a medical issue; if the symptoms only present whilst petting him then it is more likely that there is a behavioural component. How is he when your brother pets him? How is he at rest? How is he during exercise? The wheezing and shaking may be due to happiness (it does sound counter intuitive) where the contact is good for him. I would take him to be checked over by your Veterinarian to rule out anything medical, but would try having other people pet him and see if it makes any difference. Regards Dr Callum Turner DVM
Add a comment to Melo's experience
Was this experience helpful?