What is Unsteady on His Feet?
You notice your normally happy dog acting as if he is "drunk." He may be weaving or circling. He may scratch excessively at his ears. You may begin to notice seizures or odd changes in behavior. These behaviors can be troubling in dogs at any age and should be observed by a vet; however, if your dog is older, these symptoms could be indicative of the following health issues:
Vestibular syndrome
Ear infection
Stroke
Brain tumor
Inflammation of the brain (encephalitis)
Why Unsteady on His Feet Occurs in Dogs
Vestibular Syndrome
The vestibular system helps maintain balance. It has several components in both the brain and in the ear, particularly the inner ear – an area of the ear that has a great deal of influence on balance. Vestibular syndrome is a term given to a sudden disturbance of balance; it often affects older dogs primarily. Because of this, vestibular syndrome is often referred to as "old dog" disease. Vestibular disease can be caused by a number of factors: ear infections, ear trauma/injury, tumors of the ear, or hypothyroidism. Any dog breed or gender can be affected by vestibular disease.
Ear Infection
If you notice your dog suddenly weaving or circling and you also observe excessive ear scratching, your dog could possibly be experiencing an ear infection. There are three kinds of ear infections in dogs – otitis externa, media, and internal. Each affects a different part of the ear. Basset Hounds and Cocker Spaniels are especially prone to ear infections due to their floppy ears.
Otitis externa is characterized by inflammation of the cells lining the outer portion of the ear canal. It is the most common type of ear infection in canines. You may notice a loss of balance in your dog accompanied by head shaking and odor. If you notice these symptoms, it is best to get your dog to the vet for proper testing and medication.
Otitis media and internal are infections involving the middle and inner ear – these are most likely the infections to cause your dog's balance to be off. Left untreated, middle and inner ear infections can cause deafness, facial paralysis, and vestibular disease. It is imperative to see your vet for proper testing and medication.
It should be stressed here that some ear infections are the result of ear mites, which leave a distinctive "coffee ground" debris behind. If you notice your dog tilting his head, unbalanced, whining when scratching at his ears, then get him to the vet for proper treatment.
Stroke
Strokes can occur in dogs, especially those who are middle-aged or older dogs. Known as "cerebrovascular accident," strokes occur when blood supply to the brain is suddenly disrupted or no longer occurring. Dogs suffering a stroke may lose their balance and circle or "weave" as if drunk, lose bladder or bowel control, tilt their heads, become aggressive, or begin having seizures. Brachycephalic dogs, Greyhounds, Cavalier King Charles Spaniels, and miniature Schnauzers are often more prone to strokes than other breeds. You should see your vet immediately if you believe your dog could be having a stroke. Your vet will need to determine the type of stroke your dog is experiencing and the underlying cause of the stroke.
Brain Tumor
Typically found in older dogs, brain tumors usually have progressive symptoms. These symptoms will vary depending on the size and location of the tumor. Some symptoms can present suddenly, for example, some older dogs that previously had no health issues may begin having seizures. Some tumors cause behavioral changes in dogs; others may experience weakness on one side of the body. Still, others cause head tremors and unsteady gait. These symptoms may come and go or come on suddenly, so it's best to see your vet if you notice one or more of these signs, even if they seem to get better.
Inflammation of the Brain (Encephalitis)
Usually the result of an infection, encephalitis symptoms usually present suddenly and continue to worsen. German Shorthaired Pointers, Maltese, and Yorkshire Terriers are predisposed to inflammation of the brain. Encephalitis can be caused by tick-borne infections or a fungal infection known as valley fever (this is usually local to the Southwestern United States). Rarely, encephalitis has an idiopathic cause (no apparent reason for the inflammation). In this case, it is assumed that the brain and spinal cord are under attack by the immune system. Middle-aged small breed dogs are most likely to experience this type of encephalitis. Another form of idiopathic inflammation is called necrotizing meningoencephalitis (NME). Middle-aged Pugs, Maltese, Chihuahuas, Papillons, Shih Tzus, and Boston Terriers are prone to this type of encephalitis. Suspected encephalitis should always be checked by your vet.
What to do if your Dog is Unsteady on His Feet
If you notice your dog is experiencing unsteady gait with or without any of the aforementioned symptoms, it is always best to see your vet so he can rule out any serious issues. An ear infection, especially one caused by ear mites, should always be treated by your vet (while over-the-counter medication does exist for treating mites, your vet will have more effective medicine; ear mites are highly infectious and should be treated consistently to ensure that there is no re-infestation of mites). Strokes and brain tumors can be fatal, so get your dog to the vet immediately for testing and treatment. Your vet may order a spinal tap to test for encephalitis and x-rays or an MRI to check for bleeding on the brain or tumors.
Prevention of Unsteady on His Feet
Ear mites are highly contagious, so treatment is a must if you have other pets. Continue treatment until all medications are taken even if your dog seems to feel better. Ear infections caused by other problems can be prevented by regular ear cleaning, especially in dogs with floppy ears. Regular wellness checks for your pet may allow for the early discovery of an impending condition; annual blood tests and evaluation of the feces and urine can indicate your dog's overall health condition.
Cost of Unsteady on His Feet
Treating vestibular disease in dogs can be expensive with average treatment ranging from $300 to $2,000. The national average for treating stroke in dogs is $400.
Unsteady on His Feet Questions and Advice from Veterinary Professionals
Gracie
schnauzer
14 Years
0 found helpful
Gracie is a 14 year old schnauzer. Her appetite and water drinking is good. She trembles even when she has on a sweater and temperature in the house is 70 or above. Has seiners if she gets overly excited. Her bowel movement are firm and she urinates regularly. Rarely has accidents. She is very unsteady on her feet. Sleeps a lot.
Add a comment to Gracie's experience
Was this experience helpful?
Kilo
Pit bull
12 Years
0 found helpful
Has Symptoms
Heavy breathing, trouble walking, palegums
My 12 year old pitbull who is normally happy, cuddly, and full of energy started acting very odd. In the middle of the night I noticed he didnt get up in the bed like normal, he kept changing positions on the ground as if he couldnt get comfortable and I could hear him breathing very heavily and hard. 2 hrs later I get up to find him laying in our bathroom staring into space as if he doesnt even notice us. Hes unresponsive to his name or do you want a treat which would normally have him jumping for joy and we got nothing. He is unsteady when he walks, he can make about 5 feet andthen he just falls. Lips are almost white inside and he is cold to the touch I am so scared he is actively dying and I have no idea why.
Add a comment to Kilo's experience
Was this experience helpful?
Stella
English Bulldog
5 Months
0 found helpful
My puppy has been acting strange and slow and does not want to walk. Symptoms began at 8pm so we opted to let her sleep and bring her to the vet when they open at 8am. I thought she ingested something but she vomited and I did not see anything potentially harmful. I got her to eat a handful of brown rice and drink some water before bed but even after a nights rest symptoms are continuing so I'm hopeful my vet can figure out what's wrong ASAP . Most of the similar symptoms I've read here are for older dogs which makes me even more concerned.
Hello Stella, my puppy is experiencing the same thing, today and yesterday. Did yours get a cure?
Add a comment to Stella's experience
Was this experience helpful?
Oscar
Pug
11 Months
0 found helpful
I have a very active and vivacious pug puppy named Oscar. He is our literal child. We started noticing at random times he would get wobbly and unsteady. He still runs around and tries to be active, but he is still wobbly. He will eat and drink still but just wobbles. It's the weirdest thing. I took him to the vet when the first occurrence happened and they couldn't find anything wrong with him. Now this is the 4th or 5th time it has happened and we are so in the dark. I'm hoping to find answers and would greatly appreciate any advice.
Add a comment to Oscar's experience
Was this experience helpful?
Oscar
Pug
11 Months
0 found helpful
We have a very active and vivacious pug puppy named Oscar. He loves being outside, going for car rides, and snuggling. Randomly we started noticing him being wobbly. Almost like his equilibrium was off. Although he's wobbly, he still is active and wanting to play. We automatically got concerned and took him to the vet and ultimately they said nothing was wrong because he was a puppy and can grow out of things. That doesn't give me much peace of mind though considering the fact it has happened now 4 or 5 more times. I am hoping to find some advice and answers on here. We just want our little guy to be happy and healthy.
Our pug Alice has the same occurrences, she is a 5 month old pug. She had had about 5 episodes and is currently experiencing one as I search for answers. Generally she is unstable and looks like she is halfway to the grave. We took her to the after hour vet the 1st time they said its probably an allergic reaction to the vaccinations received that day. Second through 4th happened in the evening when the vet was closed. We took her to our regular vet and were told it may be a liver shunt. We have since had a bike acid test done that came back good and our next step is a sonogram. This evening is different. She is unsteady and wobbly but also aggressive. She have vomited everything that she ate today. Just at a loss
Add a comment to Oscar's experience
Was this experience helpful?
Hamish
Bichon Frise
5 Months
0 found helpful
It started this afternoon.we had just been out n I was drying him when I noticed he started t act like he was drunk.he has habit o picking things up n eating b4 I Can get t him
Add a comment to Hamish's experience
Was this experience helpful?
Etty
minature schnauzer
6 Years
1 found helpful
Has Symptoms
unsteady walking, stumbles,
My miniature schnauzer who is 6 years old, was sick 3 days ago then stopped eating and drinking. We took her to the vets and they gave her a painkiller before she went back the next day for blood tests & Xrays. He thought he could see thickening of the intestine, so started her on Parvale, Metrobactin,Buscopan. She started eating a little and drinking too.The blood results came back and he said they were pretty good, so we could transistion her back to normal food. I am so worried, because doesn't always want to get up and when she does, she seems slow to walk and sometimes she wobbles or stumbles. She can't climb the stairs or jump either. She wants to lay there and do nothing even if she isn't sleeping. She really has to be ecnouraged to walk or she will stand still and stare into space.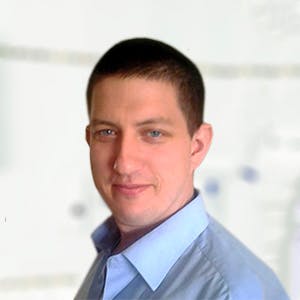 3320
Recommendations
It is possible that Etty is unsteady on her feet due to gastrointestinal pain which may be causing her reluctance to move and apparent lethargy; also Metrobactin (metronidazole) may also cause side effects including vomiting, diarrhoea, loss of appetite, lethargy among other side effects. Keep an eye on Etty and visit your Veterinarian again if there is no improvement. Regards Dr Callum Turner DVM
Thank you for the quick reply, much appreciated. This morning she improved quite a lot and walked more steadily. She's tired again now and not wanting to walk, but the fact we saw improvement, is a good sign. She did have the Metrobactin a few hours ago, so it might have taken effect now. She has an appointment with the vet in the morning, just to be sure. Again, thankyou.
Add a comment to Etty's experience
Was this experience helpful?
Henry
Beagle
8 Years
0 found helpful
My dog has had trouble with seizures in the past. Recently he has become very unsteady while walking, unable to do steps without falling. His front legs have become very weak making him stumble often. He has a much smaller back hip and leg from birth. He's been on Deramaxx for about 4 months for pain in his hip. His appetite has stayed pretty much the same, but water consumption has gotten less. His potty time is pretty normal. Im just worried that his vet is not worried enough.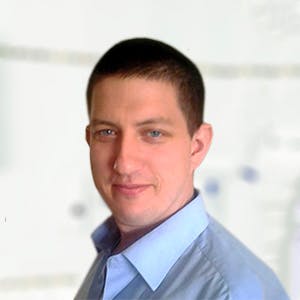 3320
Recommendations
Whilst I'm concerned about the weakness in the forelegs, but without examining Henry myself I cannot second guess your Veterinarian's opinion; if you feel that Henry's leg weakness is more serious than your Veterinarian believes, you should visit another Veterinarian for an examination to get another opinion. Regards Dr Callum Turner DVM
Add a comment to Henry's experience
Was this experience helpful?
Bentley
Jack Russell Terrier
13 Years
0 found helpful
Has Symptoms
Walking around as if drunk
My Jack Russell named Bentley is 13 years old and this morning he was wobbling as if he was drunk trying to walk and still this afternoon, also doesn't want to jump up or down on the couch.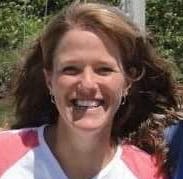 1611
Recommendations
There are many conditions that can occur in dogs as they age, and it would be best to have Bentley seen by your veterinarian to determine what treatment he may need. I hope that all goes well for him.
Add a comment to Bentley's experience
Was this experience helpful?
Daisy
Jack Russell Terrier
16 Years
0 found helpful
We came downstairs at 2:30 am about a week ago and found our dog having a seizure. We reassured her through it and stayed up for the rest of the night to watch over her. This was her first seizure. We rang the vets and they said to keep an eye on her and there was nothing that they could do at this time. However she is now beginning to walk funny and keeps collapsing and falling to her right side. Her back legs looks like they are crossing when she walks. She does not seem to be in any pain. We have noticed a lump on her back just below her neckline. She is eating and drinking well. She has had a few accidents since the seizure with weeing in the house. She is not showing any signs of an ear infection. We think the lump on her back is causing her to loose her balance as pressing in her spine. Any help would be appreciated. We are going to take her to the vets anyway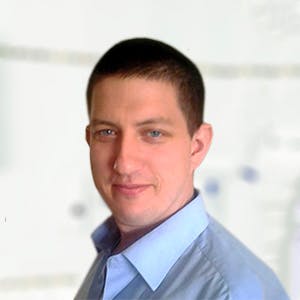 3320
Recommendations
The crossing of the hind legs whilst walking is an indicator of a phenomenon called spinal walking (there are other names for it) where are paralysed dog (or dogs with spinal cord compression) can still walk due to spinal reflexes; without examining Daisy I cannot say for sure but discuss Daisy's condition with your Veterinarian. Regards Dr Callum Turner DVM
Add a comment to Daisy's experience
Was this experience helpful?
Bundy
Greyhound
14 Years
0 found helpful
My 14 year old greyhound has been flapping her ears for months. The vet has examined them and they looked ok. A slide was checked under a microscope but showed nothing. I was given a solution to put in her ears for a few days then returned to have the ears cleaned. One ear was terribly painful for her to clean. She left the vet and upon arriving home, she was completely unable to walk without stumbling and also could not jump out of the car. She is now not eating as well, quiet, and pacing around a lot. She flaps her ears like it's bothering her. After a few days, her steadiness has not improved. She has been on Clindamycin for around 6 weeks for a swollen lymph node in her neck which disappeared. Clindamycin is ongoing. She has dental disease and only 10 teeth left. She is an old dog with many issues including Stage 2 kidney disease. Despite all this, she was doing well until her ears were cleaned. She is now suddenly unable to walk, not eating well, not active and pacing.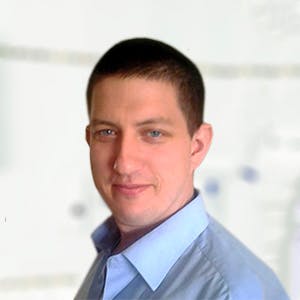 3320
Recommendations
There are a few reasons why Bundy is having trouble walking which may include ear infection, trauma to the ear canal, trauma to the eardrum, perforated eardrum among other conditions; I would return to your Veterinarian for an examination possibly under sedation to get a good look in side. Regards Dr Callum Turner DVM
Add a comment to Bundy's experience
Was this experience helpful?
Pookie
Jack Russell Terrier
18
1 found helpful
My 19 year old Jack Russell terrier is wobbly. Wincing to noise.Doesn't want you to touch her head. Cringes to sound. Had an episode like this before two months ago. Slept It off. She had an episode again two days ago. Very lethargic and uncomfortable. Wobbly. Whimpering throughout the night. Trying, but unable to standup. Jerky, disoriented,. Woke up the next day just fine. A milder wobbliness today.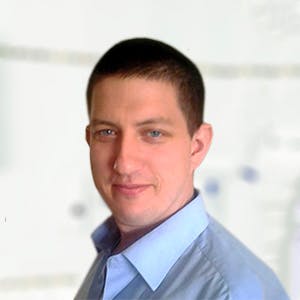 3320
Recommendations
Given Pookie's age, I would be tempted to put this down to getting old; but also because of her age I would recommend to be on the side of caution and visit your Veterinarian for an examination and blood tests (to check liver, kidney and blood counts). Vestibular problems, liver disease and other issues may affect an older dog; without examining Pookie, I cannot say what the cause is. Regards Dr Callum Turner DVM
Add a comment to Pookie's experience
Was this experience helpful?