What are Swollen Nipples?
Female dogs are most likely to be affected by swollen nipples due to the nature of their mammary gland. Extra precautions must be taken if swollen nipples are observed in dogs. Swollen nipples may indicate an infection or a life-threatening medical condition such as cancer. Swollen nipples in dogs may be caused by:
Mastitis
Mammary gland tumor
Book First Walk Free!
Why Swollen Nipples Occurs in Dogs
Mastitis
Swollen nipples in dogs is a common symptom seen in mastitis. Mastitis occurs when there is an infection of the mammary glands. Mastitis is common in female dogs who are in the process of nursing. In mastitis, the dog's mammary glands become swollen and painful. The milk is toxic in affected nipples. Mastitis tends to occur during the first 2 weeks after delivering puppies. If any changes in your dog's health are noticed, it is essential to contact your veterinarian for immediate consultation. Infections may spread rapidly and become fatal if left untreated. There are two types of mastitis – acute septic mastitis and galactostasis. In acute septic mastitis, bacteria enters the mammary gland, which creates a painful infection. In galactostasis, milk accumulates in the mammary glands which creates a swollen nipple. Common symptoms of mastitis in dogs are as follows:
Lumpy, painful nipples
Refusing to nurse puppies
Discolored milk or blood in milk
Crying
Dehydration
Lethargy
Mammary Gland Tumor
Another condition which can result in your dog having swollen nipples is a mammary gland tumor. Mammary gland tumors commonly affect female dogs. A mammary gland tumor occurs when there is a mass growth near the nipples. The tumor can be either hard or soft and can eventually develop into an abscess. Mammary gland tumors can differ in size and location and can vary in colors such as red or purple. If you observe any bleeding near the swollen nipples, it is likely that your dog has developed an advanced cancer and must be seen by the veterinarian immediately. There are numerous types of mammary gland tumors which range from benign to malignant. Benign tumors usually take time to grow and are often smooth texture. Malignant tumors will usually have an irregular shape with rapid growth.
What to do if your Dog is Swollen Nipples
If your dog experiences swollen nipples as a result of mastitis or a mammary gland tumor, it is essential to seek immediate veterinary assistance. Mastitis occurs when bacteria enters the mammary gland. Bacteria can enter through various channels, increasing the risk of her becoming septic. A contaminated environment can also cause bacteria to seep through and enter your dog's body. Scratches from the puppies can also invite bacteria inside. Mammary gland tumors can develop through a variety of factors such as environmental factors, certain foods with additives, and hormonal situations. Your dog is most likely to be at risk for mammary gland tumors if she has experienced an increased amount of estrus cycles in her lifetime.
Your veterinarian will retrieve a sample of milk from the affected nipple. The milk will be assessed for any pus and bacteria. Your dog may undergo a complete blood count to determine the severity of the mastitis. An ultrasound may be suggested in order to locate any tumors which may be hidden from sight. If your dog is experiencing acute septic mastitis, your pet may be prescribed antibiotics and compressions to be applied to the swollen nipples. If your dog is experiencing galactostasis, your dog may be prevented from any water intake for half a day in addition to a withholding of food for up to 24 hours.
For a mammary gland tumor, a biopsy would be used to diagnose mammary cancer in your dog. A sample would be sent to the lab to determine whether the tumor is benign or malignant. Other tests such as ultrasounds and x-rays can help determine how far in the body the cancer has reached. If your dog is diagnosed with cancer, the most effective treatment is surgery. The tumor would be removed in order to prevent regrowth. Chemotherapy may be recommended if the cancer is widespread and in advanced stages.
Prevention of Swollen Nipples
Prevention of swollen nipples in dogs starts with monitoring your dog's health. Examine your dog's teats on a daily basis and record any scratches to the area. Since mastitis usually occurs when your dog has puppies, ensure to keep the puppies' nails clipped. Clip any hair obstructing your dog's nipples to maintain cleanliness. In order to discourage over-usage of the nipples, it is recommended to encourage the puppies to nurse from all of them. If your dog has received surgery due to a mammary gland tumor, your veterinarian will set up an appointment to check how your dog has been healing. It is important to continue to monitor your dog for any signs of tumor growth. It is highly recommended to also check over your dog from ears to paws to catch any discrepancies.
Cost of Swollen Nipples
The cost of medical conditions such as mastitis or a mammary gland tumor can vary depending on your location, your veterinarian's rates, and the severity of your dog's condition. Mastitis treatment ranges anywhere from $200 to $800. The average cost of treatment for mastitis in dogs is $500. Veterinary care for a mammary gland tumor is significantly more expensive due to the intensive treatment needed to help your dog recover. Medical care for a mammary gland tumor can range from $900 to as high as $15000. However, the average cost of treatment for a mammary gland tumor is $5500.
Swollen Nipples Questions and Advice from Veterinary Professionals
Mojo
Lab pit mix
6 Years
0 found helpful
Why is my male dogs nipple swollen? it's not painful when I touch it and it's soft no redness or dryness or leaks or anything it looks like a lump under the nipple its self the other nipples look normal it's been here for a while almost over a week it's the second nipple down on the right side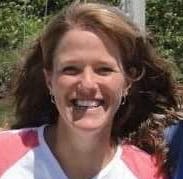 293
Recommendations
Thank you for contacting us today about Mojo. Without seeing him, I can't say for sure what is happening with his skin, but it would be a good idea to have it checked out by your veterinarian, as dogs can get tumors that need to be removed, as well as benign tumors or abcesses. It would be best to have him examined, so that your vet can determine the best course of action for him.
Add a comment to Mojo's experience
Was this experience helpful?
Lily
Malti-Poo
7 Years
0 found helpful
My 7 year old maltipoo's nipples look swollen and the top ones near her front feet are crusty but not particularly swollen. She is not or never has been pregnant. She has become very nervous, anxious and even aggressive to most everyone but myself....biting at people especially if they come near her food or bed. She has even started hoarding food and taking pieces to her bed an hiding them. Very unusual and sudden behavior changes.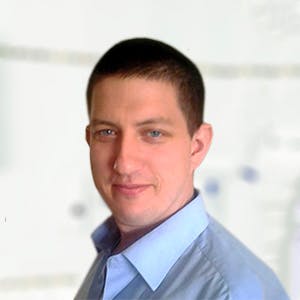 1823
Recommendations
There are various different causes for crusty nipples and may be due to waxy secretions from the nipples or due to an infection; I would use a warm damp cloth against the affected nipples to see if the crust comes off, if the glands are warm it may be that there is an infection which would require treatment from your Veterinarian. If Lily is intact, you should consider spaying her and discuss with your Veterinarian; without examining her I cannot give you much more information. Regards Dr Callum Turner DVM
Hi my dog is a male lab mix and I noticed one of his nipples were swollen im not sure what to make of this
Add a comment to Lily's experience
Was this experience helpful?
Cleo
Bernese Mountain Dog
1 Year
0 found helpful
My dogs nipple is slightly swollen probably double in size it's bleeding on the side but that might be from her irritating it. It's slightly discolored and wondering if there is anything I can do.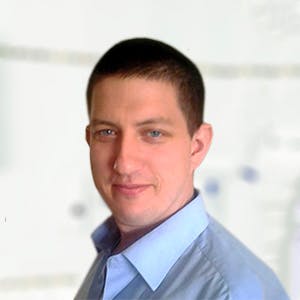 1823
Recommendations
If one nipple is affected, it may be due to hormonal changes (usually more nipples affected), infection, trauma, inflammation or cancer; I would keep an eye on it but ideally have your Veterinarian take a look at it to make sure there isn't anything to be concerned about, especially if Cleo isn't spayed. Regards Dr Callum Turner DVM
Our dog isn't pregnant and her nipples aren't bleeding. She has sagging swollen nipples though which is very unusual and i'm not sure what i should do
Add a comment to Cleo's experience
Was this experience helpful?
Lola
American bully
5 Years
0 found helpful
Lola is a American bulldog. She has never had puppies and is fixed. Ive noticed this past week that only one of her nipples is about 2x bigger than the rest and very pink. I touched it to see if she was in pain or possible bite but it did not seem to bother her. I did notice that shes lost some weight though she eats twice a day and hasn't lost her appetite, & her personality hasnt changed a bit. Please advise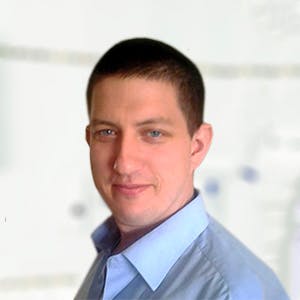 1823
Recommendations
If the nipple is cool to the touch and not causing any irritation I would keep an eye on it to see if it gets larger or if it goes down; without examining Lola I cannot say specifically what the cause is but mastitis, bug bites, tumours and other causes may be to blame. If it hasn't gone down after a week I would suggest visiting your Veterinarian for an examination. Regards Dr Callum Turner DVM
My female is about 18 months and was bred about 3 weeks ago. One of her teets, not the nipple but under it swelled up really suddenly. I just noticed it today so it couldn't have been more then 3 days it's been growing as I been keeping a close eye on her to see if she's made any changes. It's kinda hard almost like when the female is done whelping and the milk begins to dry up. Is this a hormonal thing or should I go to a vet? I squeeze it and stuff no pain at all, it's a little smaller then a gold ball size I'd say. Again not the nipple but like a small mass under it
Add a comment to Lola's experience
Was this experience helpful?
Skye
Spaniel
1 Year 6 months
0 found helpful
Hello, I have a spaniel who is around a year and half old. She's never had puppies or been pregnant but her nipples have been swollen since her 1st period. They go up and down in size but mostly swollen all the time. I'm getting worried as she's had her second season now and they are still swollen? Please help I'm worried about her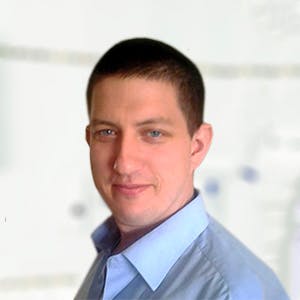 1823
Recommendations
Nipple swelling may occur due to hormonal issues, false pregnancy or similar issues may occur due to the hormonal changes during the heat cycle. Spaying would be the ideal course of action and in most cases will resolve the issue; spaying will also prevent the risk of pyometra, uterine tumours and will reduce the risk of mammary tumours. Regards Dr Callum Turner DVM
Add a comment to Skye's experience
Was this experience helpful?
Jade
Golden Retriever
7 Years
0 found helpful
Half of my dogs nipples are swollen. She was in heat a month ago. She has never had puppies nor is she pregnant currently. They do not seem to hurt her to touch. What can it be?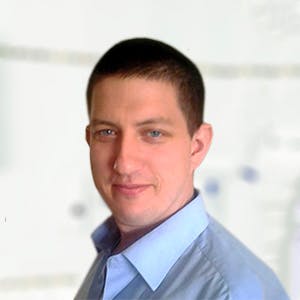 1823
Recommendations
It is possible that Jade is having a false pregnancy and her nipples are swollen; false pregnancies are usually self limiting and require no medical treatment. It is important to keep a close eye on her and if you are not planning on breeding her you should have her spayed to reduce the chance of pyometra and uterine tumours as well as reducing the risk of mammary tumours. Regards Dr Callum Turner DVM
At what point should you be concerned if the bottom two teats are still swollen due to her licking them, they look painful and are hot to touch?
Add a comment to Jade's experience
Was this experience helpful?