What is Swaying Back and Forth?
Whenever the connection between the brain and the inner ears are interrupted, the balance is affected. The system that controls balance is called the vestibular system, which has its central components located in the brain and the peripheral components within the ear. If this system is damaged in any way, vestibular disease can occur; also known as old vestibular syndrome and canine idiopathic vestibular syndrome. Typically seen in older dogs, the definition of this disease is a sudden and non-progressive disturbance of balance. While there are quite a few reasons why vestibular disease can occur, here are some of the most common ones:
Middle or inner ear infections
Trauma or injury
Tumors
Stroke
Tick-borne Illness
Even though the word 'disease' can be frightening, vestibular disease typically isn't harmful and usually will go away on its own. There is no actual cure for vestibular disease, yet steps can be taken in order to help the healing process go smoothly; such as nausea medication and a medicine called propentofylline, which can help hasten the brain's ability of restoring itself after damage. Just like the disease can occur quickly, it can also leave quickly on its own with little to no medical assistance. If you notice that your dog is swaying back and forth for a prolonged period of time, along with any of the other vestibular disease symptoms listed below, you may want to visit your vet in order to determine the underlying issue. If none is detected, such as an ear infection, the best thing you can do it to make your dog comfortable while he heals.
Book First Walk Free!
Why Swaying Back and Forth Occurs in Dogs
Vestibular disease affects the nerves that send messages back and forth from the dog's eyes, inner ears, and body. In doing so, it alters the dog's ability to balance thus causing him to sway back and forth either while standing or walking. Other symptoms of vestibular disease are:
Head tilt
Eye movement from side to side
Nausea and vomiting
Tumbling or falling in the direction their head tilts
There are quite a few reasons why vestibular disease can occur such as ear infections, trauma or injury, tumors, stroke, or even a tick-borne illness like Rocky Mountain Spotted Fever. Although it can be unnerving to see your pet lose balance and control of some normal functions, vestibular disease without an underlying issue is not deadly and tends to correct itself on its own.
Middle or Inner Ear Infections
As a common cause of irritation in dogs at all ages, it may come as no surprise to discover that an ear infection can cause your dog to become unbalanced. If this is the case, your vet can prescribe medication to help take away the infection.
Trauma or Injury
In severe cases of trauma or injury, the imbalance from vestibular disease may not fully recover. However, if it is a minor injury, using the "wait and see" approach may allow enough time for the problem to fully dissipate on its own. If you wait a few days after a minor injury and the problem still persists, take your dog to the vet in order to determine what the underlying issue may be.
Tumors
Tumors on the brain can be a cause for vestibular disease. This growth can interrupt the connection between the central and peripheral components of the vestibular system, making it difficult for the dog to find his bearings. If you notice that your dog is showing signs of vestibular disease, such as swaying back and forth as he walks, holding his head at a tilt, and rapid eye movement, you may want to take your dog to the vet immediately in order to run tests.
Stroke
While vestibular disease can be mistaken for stroke, there is a very possible chance that your dog may be experiencing a stroke. If you see that your dog is walking with a head tilt, swaying, and has a loss of appetite you may want to check in with the vet as to any underlying issues, such as stroke. Vestibular disease often leaves just as quickly as it appears, with little to no medical assistance. However, if the reason for your dog's swaying back and forth is a stroke, the symptoms will linger and you will want to speak with your vet about treatment for your pet.
Tick-Borne Illness
Ticks are nasty little bugs that can carry diseases such as Rocky Mountain Spotted Fever, which is transmitted by the American dog tick and the lone star tick. In dogs, this fever starts suddenly and can result in sickness that lasts for a couple of weeks. The symptoms are:
Neurological abnormalities (loss of balance, confusion, lethargy)
Stiffness when walking
This fever can be deadly if not treated soon enough. If you notice that your dog has been bitten by a tick and he begins to show symptoms of RMSF, then you will want to get your dog to the vet immediately for treatment. Rocky Mountain Spotted Fever is located all throughout the United States and Canada.
What to do if your Dog is Swaying Back and Forth
If your dog is swaying back and forth, the first thing you should do is apply the "wait and see" approach. Often times, problems such as Vestibular disease will leave just as quickly as they came without any assistance from medication. In order to best gauge the issue, allow a day or so for your dog to heal on his own while monitoring him carefully. If, after a few days, the problem does not resolve itself, you may want to schedule an appointment with the vet in order to determine the underlying issue.
After determining what may be causing your dog's swaying back and forth, you will need to determine how best to handle the situation. If the problem will resolve itself over time, make your dog comfortable until he is healed. You can do this by giving him medication for nausea, providing a quiet place for him to lay, and assisting when he needs to go out and relieve himself. Sometimes the symptoms of serious underlying issues like tumors are more permanent. If that is the case, you will need to constantly help your dog do things such as get upstairs and outside for the restroom. Other lingering effects may be a slight head tilt, which should not lessen your dog's quality of life in any way. While this may be difficult, with help and care your dog can still live a full and happy life.
Prevention of Swaying Back and Forth
In order to prevent swaying back and forth due to ear infections, the best thing that you can do is perform frequent ear cleanings for your dog. Doing this will help to decrease the chance of an infection setting in due to any foreign bodies or bugs creating damage to the ear. You can perform ear checks and cleanings at home, but always remember to use a gentle cleanser and cotton balls to clean the ear, never alcohol or Q-tips as they can harm the eardrum.
Other, more serious, underlying issues are a bit more difficult to prevent. Problems such as tumors and stroke tend to come with age and can be caught early with frequent vet checkups. To prevent a tick-borne illness, be sure to check your dog for ticks after playing around outside. Comb through the hair around and inside the ears, as well as around the groin. If you notice that you dog has been bitten by a tick monitor him carefully. If any symptoms such as fever, vomiting, lethargy, difficulty breathing, and loss of balance occur take him to the vet immediately for treatment.
Cost of Swaying Back and Forth
Treatment cost will vary depending on the cause of your dog's swaying. For instance, if your dog is diagnosed with an ear Infection, the average cost of treatment is $300. If your dog is diagnosed with Rocky Mountain Spotted Fever, the cost of treatment can range from $1,500 to $8,000 depending on the cost of living and the severity.
Swaying Back and Forth Questions and Advice from Veterinary Professionals
Shark
Mixed
12 Years
1 found helpful
My dog has been swaying sideways for a day or so. While I called the vet and she told me to "wait and see" I've seen him do this at least once. The last time he started swaying violently and vomiting, so we took him to the vet right away and the doctor prescribed medication for tick disease. He was cured, but now he's not a puppy (this was while he was very young, almost right out of the streets as he's a rescue) and I'm extremely worried. He's lethargic, walks slowly and it's not at all his grumpy self. He sways mostly while sitting down, and sleeps more than usual. Any ideas on what I should do? I'm thinking 24 hours as the doctor mentioned, if he doesn't improve, take him to the vet.
Add a comment to Shark's experience
Was this experience helpful?
Lila
Min Pin Terrrier
3 Years
0 found helpful
Has Symptoms
Just swaying and spaced out look.
I have a rescue min pin female, Lila) about 2 when rescued. Now with me for 18 months. For all this time at night she sleeps in a kennel beside the bed because I have a 6 yr. old terrier mix female that sleeps with me....the alpha female who is jealous of the min pin. Anyway about 2 weeks ago Lila started fussing in her kennel after lights out ....moving the bedding around. I checked with a flashlite and she was sitting up swaying back and forth & her eyes were sort of spaced out. I talked to her and covered her up with blanket and all was well. Then the next night it started again. I opened the kennel door and tied her so she could go into the kennel or out but not up on the bed. She settled down....no swaying but did try jumping up but tie kept her down. She is an extremely loving and cuddly dog and I'm wondering if she is reaching an age where she is trying to assert herself to be on the bed too. She does not sway at any other time or vomit or have any problems. We watch TV all together on the bed but two dogs in bed for the night can get a little overly warm and I'm not comfortable. Could this be a way a dog is trying to demand equal rights??
First off- stop tying your dog down like that for crying out loud.
Add a comment to Lila's experience
Was this experience helpful?
Gabby
Min Poodle
13 Years
0 found helpful
My 2 lb poodle who is 13 feel off the bed and then her neck was falling backwards, then she was lerthagic for a couple days, she will hold her head up, and will drink water a bit when we put it up to her, also she sways, but at times will get up and walk into the kitchen, but is shaky and her head tilts to one side. I am wondering what to do, I did go to the vet and get clinicCare like insure for adults as she is just not eating. Will this go away, or does she need to be on antibiotics she also has no teeth.I am worried sick and am a senior citizen and a very limited income, I don't want to loose her, she was a friends pet who passed away and the husband asked us to take her, we loved her and did.
Add a comment to Gabby's experience
Was this experience helpful?
Bear
Weimaraner
16 Weeks
0 found helpful
About 2 weeks ago, our 16 week old Weimaraner started swaying back and forth and wobbly. He also had dilated pupils. Took him to the vet, they said he had symptom of being high with marijuana. None in the household, no one smokes. Gave him fluids. He was okay the next day. Last week, did the same thing. Went to the vet, took blood tests. Liver, kidney and electrolytes ok. Injected him with fluid was ok the next day. It's only been 4 days and again the same symptoms. My husband is now at the emergency hospital with him again! He had not vomited through all the episodes. ??
My 13-week-old puppy is exhibiting some of the same symptoms. Three weeks ago staggering stumbling wobbling went to the vet they specifically asked about marijuana… We are not users and no one in our houses. They kept him for the day put him on fluids… A week or so later he had some vomiting and diarrhea took him to the vet more fluids and some anabiotic's and anti-nausea medication… Today let him out of his kennel and he was staggering around again. It ended very quickly… But we are at a complete loss. All his blood work was great and I specifically asked about a liver condition and the vet thought he looked way too healthy for that. I'm hoping the owner posted the original comment and let us know how his dog is doing and if they ever identified anything.
Add a comment to Bear's experience
Was this experience helpful?
Lassie
Cocker Spaniel and Beagle
11 Years
0 found helpful
A couple days ago my female dog Lassie escaped from the backyard and when she came back I noticed that her left leg was weak and had trouble walking correctly for her leg angles inward. Shortly after that she has began swaying back and forth and when she is in a sitting position she starts to fall backwards. I checked her eyes and they do not move side to side and doesn't tilt her head. When laying down, she lightly shakes--like shivering-- and has trouble moving around. She is a Bocker so she is small and she's old. The symptoms of vestibular disease seem similar, but I am also afraid that it could involve something else.
My 14Yr Old American Eskomo Has The Same Exact Problem,Been To Vet & Have NO Idea What's Wrong
Add a comment to Lassie's experience
Was this experience helpful?
Pixie
Jack Russell
4 Years
0 found helpful
Has Symptoms
Refusal to move out of spot
My dog has been looking in the mirror as if hallucinating, then looks for me and nearly falls, then looks back at the mirror. When I get closer to get she gets super excited, I tried looking at the mirror with her and she nearly trys to claw behind me. When I sit back in my spot on the bed she sees me there but continued to stay fixated and focused on the mirror. I also saw her holding her paw out over the bed like she does when she's begging for something...but nothing is there but the floor and air. This episode last a few hours. I have had her for 4 years and I have noticed her have a few episodes like this but they are just random.
Add a comment to Pixie's experience
Was this experience helpful?
bardock
Rottweiler
6 Years
0 found helpful
i work up for work in the morning and let my dog(6yr) into my side of the house for food and water before i headed out, my dog was walking normally and was acting himself. but when i got home from work he had started high stepping with is front legs and his back left leg seemed to not be moving well and when he was standing still he would sway back and fourth till the point he would trip. also he was dripping urine ( which was by far the weirdest thing he didn't even do this as a excited puppy) and my father told me that he had just thrown up prior to my arrival and he was just generally not acting himself (very frightful and shy). i instantly booked a emergency visit at the local vet and they think he may have injured his spine and the muscles causing inflammation and they gave me med and 6 laser therapy treatments. i was told by them that this was the best approach and they had gotten amazing results before. but i know a friend who is in school to become a vet and i asked him if laser therapy is even worth the money or should i save for surgery (which he recommended) instead. im just curious as to a 3rd option to break this tie breaker.
Add a comment to bardock's experience
Was this experience helpful?
Buddy
Bull Terrier
Seven Years
0 found helpful
Buddy is leaning to one side when standing, not responding to his name, pulls head away when I get close to him, will randomly jump up from laying down and run around the house ending with him standing in one position swaying. Have noticed this behavior before. Happens out of the blue, one minute he'll be fine the next he'll be like this overnight.
Add a comment to Buddy's experience
Was this experience helpful?
Dali
Shih Tzu
15 Years
0 found helpful
Has Symptoms
Eyes moving back and forth
Last Thursday we thought we were losing our sweet Dali. He was shaking, vomiting, couldnt walk without swaying, trouble with back legs, and his eyes were moving back and forth out of his control. He's 15. I was afraid to take him in as I feared he'd be put down, so I made him comfortable and did my research. I found this article and wondered if this was his problem. He had all the symptoms.
That was Thursday. Friday seemed to be the worst of it. He slept most of the day. I fed him broth with a dropper because he would not eat. I took him out periodically to potty and had to carry him and hold him up so he could go. I gave him CBD for pets for pain. Saturday was a bit better. He tried to walk some but would fall over on his left or bump into things. But he was trying. His eyes stopped rocking on Saturday. Gradually at first, they'd stop then start...then they stopped completely and he seemed to have full control of them. Regaining his eyes helped with walking and he started to get interested in things I was eating. He still only would eat a little bit on Saturday. I also had to hand feed him. I found he could only really grab food off the right side of his mouth and if I held it to the left he couldnt quite aim to grab it. Oh. He was vomiting on Thursday night and Friday morning. .. Once I realized this could be inner ear, I carried him most all of Friday and that helped keep him from swaying and stopped the vomiting as he wasn't swaying around. Anyway...Sunday morning he was looking more like himself. Still had his head cocked to the side and wouldnt eat in the morning. Its Sunday night now. And hes doing MUCH better. Hes walking around some and is regaining his balance. Hes also starting to beg for food. Hes always been spoilt and waits for the better offer...so he wont eat dog food but chicken nuggets and whatever I'm eating hes wanting again which is a good sign. Still hand feeding him. He wont eat out of his bowl or the floor, probably hard to put his head down then lift it up. And I want him to keep down anything he eats.
So that's my update. I wanted to share because I know there might be someone like me out there who might benefit. I will say I did not end up taking my dog to the vet, yet. If he had worsened we 100% would have. As I stated he's 15, I know our time is numbered and every day is a blessing. ❤
I will also add that through all of this, even Thursday night... my dog seemed to understand his distress. I think that's important because if your pet is going through this, watch closely for his/her cues. It really helped me know how to help mine. I will also say, he hasn't barked since Thursday. So I'm hoping to hear him again. ❤ Hes normally pretty chatty. Good luck... and bless you and your pet.
Add a comment to Dali's experience
Was this experience helpful?
Lily
Cocker Spaniel
11 Years
0 found helpful
So for the past 2 years my dog has been getting progressively worse, she started getting really aggressive towards my other dogs who she's known for 6+ years, lost her balance a lot, was swaying, she's less aggressive now but she still has poor balance, always swaying, and has real bad separation anxiety. She does not have a head tilt though.
Add a comment to Lily's experience
Was this experience helpful?
Tiliche
Chihuahua
3 Years
0 found helpful
My dog was eating and suddenly began to sway from side to side while attempting to collect food in his mouth. It was like his body was being pulled from side to side. this continued until he walked away from the food bowl and attempted to eat the food gathered in his mouth and then eventually fell over to the side. I was freaking out, and rubbed his belly and pet him until he eventually stood up and went to go curl up in the sunlight. This was the first time he'd ever done this. Later In the day he threw up twice, it seemed to be all the food he ate that day. He's currently taking antibiotics for a hernia but has been taking them for days and we hadn't experienced this before. He normally eats the pill with his food and continues his day until we feed him later. Would this be some sort of effect that the antibiotic is giving him? Or is this something different entirely. We have been watching him for days he was acting like new again, nothing out of the ordinary at all, no head bumps either. I'm very worried, thank you.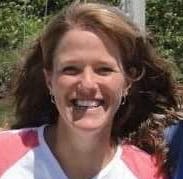 1611
Recommendations
That is odd behavior, and I'm not sure what might have caused that at that time. It is unlikely that it is related to the antibiotic, although sometimes dogs will have a minor loss of balance if they are vomiting. If he continues to do this, it would be a good idea to have him seen by a veterinarian, but if he continues to act normally, you may be fine to monitor him.
Add a comment to Tiliche's experience
Was this experience helpful?
Lucky
Maltese
8 Years
1 found helpful
My dog was laying down next to me acting normal, suddenly i noticed him flinching anytime me or my fiancé moved even the slightest. I took him outside, he tripped on his way out, he peed, then had trouble coming back in, he tripped again. When he stands he sways slightly and his back legs slide bringing him closer to the floor. Hes walking weird too. This all started about an hour ago, he was sleeping on the couch next to me and then on the bed so I KNOW he didn't ingest anything. Hes just laying down now, looking extremely weak.. What should i do??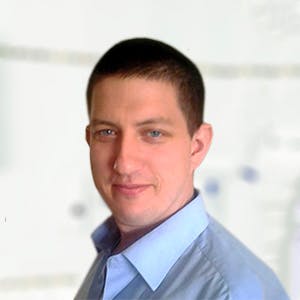 3320
Recommendations
Without examining Lucky it is difficult to know specifically what may be happening here, you should keep Lucky calm, rested and encourage hydration. If there is no improvement in Lucky's condition, you should visit your Veterinarian for an examination and possibly a blood test. Regards Dr Callum Turner DVM
Has Lucky improved? This exact thing is happening with my dog now and my partner and I are very scared and concerned.
Add a comment to Lucky's experience
Was this experience helpful?
Lucy
Chorkie
1 Year
0 found helpful
Has Symptoms
Swaying back and fourth, vomiting,
My dog starts swaying and she'll vomit sometimes. This happens every couple of months. Sometimes it's slight (just a slight head bob)and sometimes she has trouble walking and falls and vomits like she is dizzy. I've been to the vet. They tested her for a liver shunt and it was negative. They did other blood work, too and could figure out what was causing it.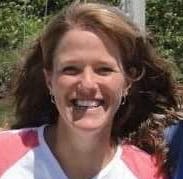 1611
Recommendations
Without knowing more about Lucy, or being able to examine her, I'm not able to offer much insight into what might be going on with her, other than to say that testing for liver shunts can be tricky and may require an ultrasound exam. Small breed dogs are also very prone to hypoglycemic episodes, and it may help to keep Karo syrup on hand, and rub a little bit on her gums when she is having one of these episodes. I hope that she is okay.
Add a comment to Lucy's experience
Was this experience helpful?
Why
Labrador Retriever
13 Years
0 found helpful
Hello , I have a 13 yr old female lab(65lbs) here in upstate NY(Saratoga County)...we are well known for tick here and despite precautions(meds) ticks have been removed from my dog(buried in the skin)....After reading about "symptoms such as head tilt and swaying & balance" I wanted to add another symptom...this Lab hesitates before entering doorways...and paces the house at night...our vet prescribed prozac and xanax...we take her for walks...about a mile a day...I noticed her ears are "dirty"...but the vet just says its old age...her hearing is poor and eyesight as well...but vet says no stroke!....any feedback? cuz i will follow up with another vet...vet is a cornell grad and i have much respect for this vet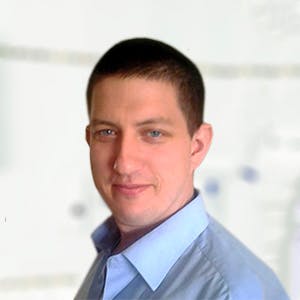 3320
Recommendations
In a thirteen year old dog, it isn't uncommon to see disorders of the vestibular system which would lead to a head tilt and issues balancing; also if Why is unsteady on her feet she may be hesitant to pass through a doorway through fear of bumping into it. Typically if we were looking at tick-borne infections, we would be expecting other more serious symptoms presenting like fever, loss of appetite, lethargy among other specific symptoms. You should certainly visit another Veterinarian for another opinion to ensure you're doing all you can. Regards Dr Callum Turner DVM
Add a comment to Why's experience
Was this experience helpful?
Kita
Pit bull
10 Years
0 found helpful
My dog is swaying back and forth and every time we go near his eyes he twitches like he's disoriented and dizzy. My sister took him on a walk but he was still acting the same. What could I do to help him?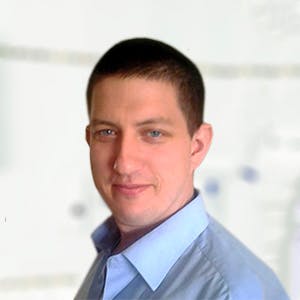 3320
Recommendations
It really depends on the cause of the symptoms, generally swaying back and forth is due to vestibular disorders, kidney/liver disease, head trauma, spinal issues, poisoning among other causes; without examining Kita, I cannot say what the specific cause for the swaying is but you should visit your Veterinarian if it continues. Regards Dr Callum Turner DVM
Add a comment to Kita's experience
Was this experience helpful?
Bella
chihuahua mix
4 Years
0 found helpful
My dog seems disoriented. She is subtly swaying back and forth. Her other habits are normal. When she is sitting down and standing their is a very subtle sway.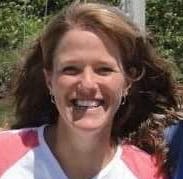 1611
Recommendations
Thank you for your email. Without examining Bella, I cannot say if her behavior is normal, if she may have ingested a toxin, or if she may be having a subtle neurologic problem. It would be a good idea to have her examined if this behavior is new for her, and make sure that nothing is happening that you need to worry about. If you are able to video the episodes, it will be helpful to your veterinarian, as she may not do it while stimulated and being examined. I hope that all goes well with her!
Add a comment to Bella's experience
Was this experience helpful?
Cooper
Cocker Spaniel
10 Years
0 found helpful
My dog is around 10 years old and has suddenly changed overnight, yesterday he was his usual self and today he's slowed down, not excited for walks/treats, he ate some treats after a while but just sicked them back up, he's swaying back and forth while standing, has no interest in the cats that I normally have to keep out of his way...he's drinking water but has next to no energy...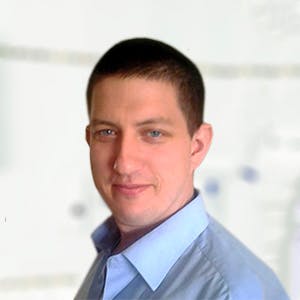 3320
Recommendations
It is possible that Cooper is having an off day, you should keep an eye on him and ensure that he is hydrated; if this continues tomorrow you should consider taking him in for an examination by your Veterinarian since the symptoms are vague and may be attributable to numerous different causes. Regards Dr Callum Turner DVM
Add a comment to Cooper's experience
Was this experience helpful?
lilly
Weimaraner
16 Weeks
0 found helpful
Has Symptoms
Swaying, falling, pupils dialated
My dog is 16 weeks old all of the sudden she started swaying and losing her balance we had the same issue about a month ago and the vet said they thought she got into something poisions and kept her over night and gave her fluids and she was fine then all of the sudden she started doing it tonight and she has been right with us all day and night and we are almost certain she hasn't got into anything unless it was while she was outside which wasn't long.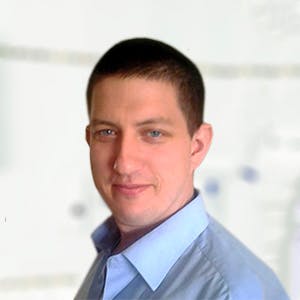 3320
Recommendations
Swaying, dilated pupils and falling may be associated with a few different causes including poisoning, ear infections, vestibular disorders, head trauma among others. Without examining Lilly I cannot say what the specific cause of the symptoms are, but in a young pup other causes like developmental anomalies should be considered as well. You should visit your Veterinarian again when you see these symptoms for a more comprehensive examination. Regards Dr Callum Turner DVM
Add a comment to lilly's experience
Was this experience helpful?
Chica
Chihuahua
7 Months
0 found helpful
I brought my dog in from outside & she suddenly started swaying back and forth & is off balance. She did throw up it appeared to be food she had eaten, she ate grass which I think helped her throw up. She won't drink water at the moment. She was running back in forth and now is laying down quietly resting but still seems not to be feeling well possibly nausea.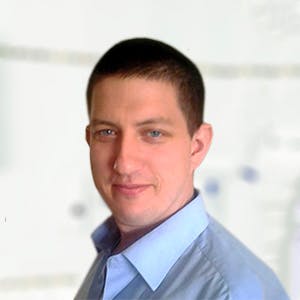 3320
Recommendations
There are a few possible causes for the symptoms that you are describing which may include poisoning, head trauma, dehydration among other causes; I would try to encourage Chica to drink, try to syringe it into her mouth just so that she consumes some water and remains hydrated. You can check hydration by pressing on the gums until they go white, let go and it should take less than two seconds for the colour to return; if it is longer visit your Veterinarian. Keep an eye on Chica but if there is no improvement visit your Veterinarian. Regards Dr Callum Turner DVM
Wow! Identical to my dog! you just posted this 16 mins ago too - weird!
Add a comment to Chica's experience
Was this experience helpful?