What is Jaw Chattering?
A dog may chatter his jaw for a variety of reasons, and you may first notice the signs of this behavior or symptom when you hear it. When a dog chatters his jaw, his teeth click together very rapidly and sometimes it can be quite loud and bothersome.
A dog may chatter his jaw for a very short amount of time, like when they are excited, anxious, or cold. If a dog chatters his jaw for several days or if he has never done it before you should make an appointment with your veterinarian. Your pet may also show several different symptoms along with jaw chattering, and if so, it should not be ignored.
A chattering jaw can be a sign of something serious, such as a neurological condition, or may be due to the temperature in the room being too cold (just as humans may do). There are different reasons why this behavior or symptom may be taking place, and they include:
Neurological disorders
Anxiety
Cold
Dental condition
Book First Walk Free!
Why Jaw Chattering Occurs in Dogs
A dog may chatter his teeth together, or his jaw, occasionally or more frequently than you would like him to. Several reasons why this could be happening are:
Neurological Disorders
Your pet may be having neurological issues, such as seizures. There are seizures that are not very noticeable, known as partial seizures. These types of seizures can make the jaw chatter. Other neurological conditions, such as the late stages of distemper, may be causing your dog to chatter his jaw.
Anxiety
Your dog may be overstressed or become nervous easily, and may chatter his teeth together or his jaw. Anxiety can occur due to a stressful home environment, a thunderstorm or fireworks, other loud noises, or when around unfamiliar dogs.
Cold
If your dog is cold, his teeth may chatter. Just as humans sometimes do in frigid temperatures, dogs that are out in the cold may have difficulty tolerating the temperature drop. If this is the case, you may not need a veterinary visit, just be sure to keep your dog warm.
Dental Condition
A dental condition may cause your dog to not want to bite down on his teeth or chew on food. He may also chatter his jaw as a response to the pain from a tooth abscess or gum infection. If your dog is a puppy, he may be teething and may also chatter his jaw.
What to do if your Dog is Jaw Chattering
If you notice your dog is chattering his jaw, make an appointment with your veterinarian. He may begin by doing an examination to check your companion's eyes, pupil dilation, his jaw, and his gait when walking. These are preliminary neurological observations that he may choose to do. Your veterinarian may also ask questions about the jaw chattering, such as when your dog does it and when you first noticed the behavior.
He may then perform a complete physical examination, complete with blood work, urinalysis, and biochemistry profile. These tests will check for any underlying health conditions your dog may have that may be causing his jaw to chatter. He may also perform a full dental examination and check for any teeth conditions, such as an abscess. He may also perform imaging on your pet's jaw if he feels it is needed.
Neurological testing may also be performed to see if your dog may be having seizures or other types of neurological issues. He may also test for distemper. Once all of the testing is complete, your veterinarian will be able to discern between something health-wise and an anxiety issue. He may also be able to conclude he is chattering due to excitement or being too cold.
Prevention of Jaw Chattering
Check and see if your dog chatters his teeth in the cold, or if he gets too excited or anxious. If this is the case, you may try to prevent situations from happening, or not worry about it at all. However, if his jaw chattering is a sign of a more serious condition, you may want to try to prevent it by making sure you seek proper treatment for your pet. Be sure to give him any medications on time, and observe his behaviors and monitor him. Your veterinarian can give you advice on how to prevent this issue from worsening.
Regular dental check-ups are important. The veterinarian can assess any tooth or root damage before your dog suffers from too much pain, which may cause the jaw chattering. If he receives dental treatment be sure to learn how to properly care for him at home while he recovers.
Cost of Jaw Chattering
The cost of diagnosing and treating a seizure disorder in dogs may be $2500. If your veterinarian diagnoses an abscessed tooth, the expense to fix it may be approximately $1200.
Jaw Chattering Questions and Advice from Veterinary Professionals
chance
Dutch Shepherd
4 Months
0 found helpful
Hi I just noticed my puppies jaw/mouth clicking today. I checked the inside of his mouth and everything seems normal. It is not affecting him or his eating habits. And he doesn't seem to be in pain.he was diagnosed with megaE about a month ago could this be part of the problem. He is also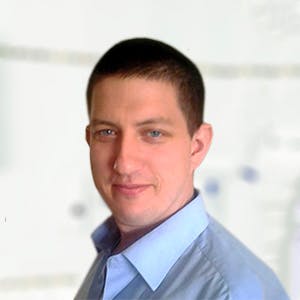 2142
Recommendations
Jaw chattering maybe caused by a variety of issues including dental disorders, anxiety, focal seizures, pain among other disorders; are you able to interrupt the chattering? If you can interrupt the chattering it may be pain or anxiety related. Speak to your Veterinarian about it at your next checkup. Regards Dr Callum Turner DVM
I just noticed my dog doing this. She is 14 years old, and her teeth are not the greatest. Could age cause this?
Add a comment to chance's experience
Was this experience helpful?
Chinook
Siberian Husky
1 Year
0 found helpful
My dog has never done this. He's very healthy. About a month ago we brought him a friend. The just yesterday he started doing this. He only does it for a few seconds then stops. He eats fine. Walks fine. Nothing bothers him. Any idea why he is doing this?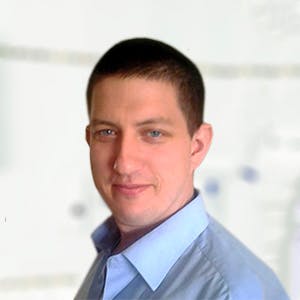 2142
Recommendations
Jaw chattering can be due to a dental disorder (broken tooth) or may be due to stress and other external factors; if the chattering isn't affecting him and he doesn't seem in pain I would keep a close eye on things for now but look out for other symptoms and check inside his mouth to look for any broken or misaligned teeth. A visit to your Veterinarian would be useful to look out for other symptoms which may be related to the chattering. Regards Dr Callum Turner DVM
I noticed my dog doing this. Not all the time, but enough to wonder. She's 14 and does have bad teeth could this be why, her age?
I looked in his mouth and seen what could be a cavity. Could this be a cause
Add a comment to Chinook's experience
Was this experience helpful?
Delfina
Doberman Pinscher
1 1/2 yrs old
0 found helpful
My dog feels warm and tired. She has been having on and off teeth chattering for a day- it happens when she is going to bark. Also this not not happened before. She has been eating soft foods but not her dry kibble. She won't let me look in her mouth. Could this be an oral issue or a focal motor seizure?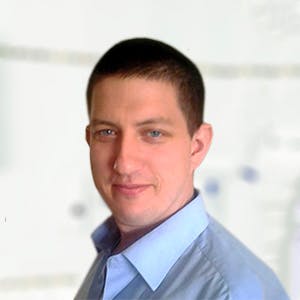 2142
Recommendations
Generally teeth chattering is caused by one of the following: neurological disorders (may include focal or partial seizures), dental disorders, stress or environmental factors. If Delfina is eating soft food but not kibbles I would highly recommend getting her teeth checked since it is highly suggestive that this may be a dental issue given the symptoms. Without examining Delfina I cannot say, but have a look yourself inside the mouth and look for any anomalies from one side to the other; but please visit your Veterinarian for an examination. Regards Dr Callum Turner DVM
Add a comment to Delfina's experience
Was this experience helpful?