What is Acting Sad?
The signs of sadness and depression in animals are similar to those you may see in humans. Some of the signs indicating that your dog is sad include sleeping more than usual, not wanting to play or exercise, hiding from you, laying around a lot, not eating as much, staying close to your side but not wanting to be petted, pacing, aggression, and whining. Some of the most common reasons for sadness in dogs include:
Illness
Loss of someone (member of the family or pet)
Addition in the family
Moving to a new home
Clinical depression
Abuse
Sadness is usually not serious unless your dog is sad because of an illness or injury. In some cases, sadness may be one of the only symptoms of an underlying condition, so you should always try to figure out why your dog is acting sad. If you cannot figure out what the problem is and if it lasts longer than a few days, you should see a veterinary professional for advice.
Book First Walk Free!
Why Acting Sad Occurs in Dogs
Some dogs are just not as excitable as others. However, if your dog is normally active and happy and he suddenly becomes sullen and sleepy, he may be sad or depressed for some reason. There are many reasons your dog may seem sad or depressed such as:
Illness
If your dog is not feeling well, he may seem sad or depressed. Just like humans, dogs tend to mope around when they are sick or injured. He may just lay on the floor and stare off into space or sleep more than he usually does. There may be other symptoms you may not have noticed that make more sense now if your dog is acting more sad than usual. Some of these symptoms may include:
Loss of appetite
High body temperature
Diarrhea
Vomiting
Loss of Someone
If someone in the household is no longer there for any reason such as with a child who goes off to college or moves out. Also, your dog can be upset if you are not home as much as you used to be, as in the case of going to work after being home for a long time. Some of the other reasons your dog may feel loss include:
Death of a pet or family member
Divorce or breakup
Puppies given away or sold
Addition to the Family
Change in the family is one of the biggest causes of sadness in your dog. If you get married or have a baby, or if you have a guest that is staying with you, this can cause your dog to think he is being replaced and he may become jealous and sad. This can also happen if you get another pet, whether it is another dog, cat, or even a hamster; if attention is being taken away from your dog he may become sad.
Moving to A New Home
Anytime you change your dog's home life, he can get unsettled and anxious. However, some dogs can become very sad, especially if they have been in the home for a long time. Your dog may be confused and wonder why he has been taken away from his home. He may hide somewhere and not want to socialize. Most dogs will get used to the new place eventually with no problem but some dogs may need a little extra help.
Clinical Depression
Believe it or not, pets can have clinical depression just like humans. The cause of clinical depression is a chemical imbalance in the brain and can usually be treated with medication. Some of the medications that your veterinarian may choose for your dog are:
Buspirone (Buspar)
Diazepam (Valium)
Fluoxetine (Prozac)
Gabapentin (Neurontin)
Phenobarbital
Abuse
Your dog may have been abused before you got him and you may not know about it. Being abused in the past can cause depression years later, similar to what happens with humans. In humans, this is called post-traumatic stress disorder (PTSD) and it can be extremely hard for your dog to process.
What to do if your Dog is Acting Sad
If your dog is not acting normal, has been sleeping more than usual, or has lost his appetite, you should probably call your veterinarian and see if you should bring him in for a visit. The veterinarian may give you some ideas of other things to try first if the symptoms are not severe.
However, if you believe that your dog may be ill or injured, you should make an appointment or go to an emergency veterinary hospital.
Prevention of Acting Sad
There is no way to prevent sadness in your dog since it usually happens for reasons that are out of your control. If the reason your dog is sad is something you can control, you can help with some of these suggestions:
Spend some extra time with your dog; play with him or just groom or pet him if he does not want to play
Try to entice him to exercise by taking him for walks, maybe a trip to the dog park will help
If your dog is missing a loved one or another pet, consider getting a new one.
However, if you and your family are not up to it yet, just try spending more time with him
If he is not eating much, try a new food or special treats
Try some music. Some dogs enjoy listening to music as much as humans do and some experts claim it can actually boost a canine's mood
Cost of Acting Sad
The cost of sadness in your dog may be nothing more than spending extra time with him. However, in some cases, dogs may need medication and treatment for an illness, injury, or clinical depression. This can cost between $50 for a veterinarian visit to several hundred dollars for medication and treatment. The average cost for treating a sad canine is usually about $100.
Acting Sad Questions and Advice from Veterinary Professionals
ginger
Mastiff
5 Years
0 found helpful
My dog has always been really depressed acting she will let you and enjoys being loved on. Doesn't seem to care to go outside. I always thought it was normal aND didn't Willey much about it until my other dog (her dad) died and I thought getting another pet might help liven her up, but it hasn't. Idk what to do at this point. shes a mastiff/lab and fiest mix.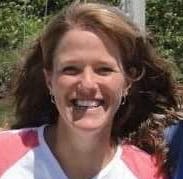 1098
Recommendations
What you're describing may be Ginger's normal personality. Without examining her, I can't really determine if she is okay, or if she has a problem. If you are concerned, it would be best to have her seen by a veterinarian, as they can examine her, discuss in more detail her behavior, and recommend any treatment that might be needed, if she needs treatment. I hope that all goes well for her.
Add a comment to ginger's experience
Was this experience helpful?
MINEE
CHEWEENE
9 Years
1 found helpful
I HAVE A 9 YEAR OLD CHEWENIE - SHE'S ALWAYS BEEN VERY PALYFUL AND ENERGETIC. LALETY I'VE BEEN NOTICING THAT SHE'S BEEN SLEEPING ALOT AND LIKE "SAD". SHE HAS HAD AN EAR INFECTION LATLEY THAT I'VE BEEN TRYING TO CURE WITH HOME REMEDIES TO NO AVAIL. COULD THAT BE THE REASON WHY SHE'S ACTING THE WAY SHE IS???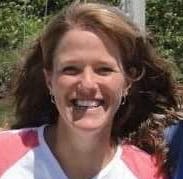 1098
Recommendations
Ear infections can be quite painful, and may be the reason that she is not acting normally. It would be best to have her examined by a veterinarian, as they can determine whether her ears are the cause, or if something else is going on. I hope that she is okay.
THANK YOU - I'LL GO AHEAD AND TAKE HER TO THE VET AND THEY CAN GIVE ME SOMETHING FOR HER TO FINALLY CURE HER EAR INFECTION - IF THAT'S WHAT IT IS. IT'S BEST THAT I TAKE HER THAT WAY THE VET KNOWS EXACTLY WHAT IT IS

THANK YOU
CARMEN
Add a comment to MINEE's experience
Was this experience helpful?
Delihlah
Toxirn
9 Years
0 found helpful
My dog was found 6 years ago on a street abandoned and i still am not sure about the age but im guessing somewhere anout 8or 9 maybe 10, and the past few days to a week shes been acting very sad and i dont really know how to describe it but i know something is weong and im petrified?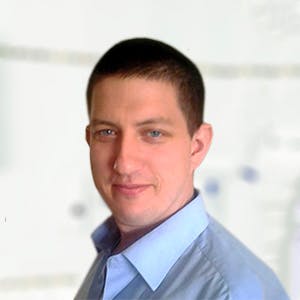 2514
Recommendations
Acting sad, decreased activity, lethargy and other similar symptoms are unfortunately vague and I cannot give much advice; the cause may be due to a medical problem (pain, hormones etc…) or behavioural (missing someone or being scared). You should visit your Veterinarian for an examination to determine a possible cause or at least to get a clean bill of physical health. Regards Dr Callum Turner DVM
Add a comment to Delihlah's experience
Was this experience helpful?
Felicia
Chihuahua
4 Years
1 found helpful
My dog has been very depressed lately, and she's usually very energetic. I've had her since she was born and she's always very happy but recently she's hasn't been. Her mom recently died and she was fine but then a week later, her sister died and she was right next to her when we found her sister dead. She's been eating good and gets happy when she goes outside but she's always laying down and her breathing is a little bit louder.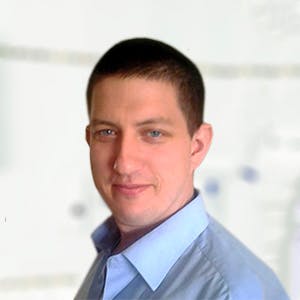 2514
Recommendations
It is possible that Felicia is morning the loss of her sister which does happen, as long as she is eating, drinking and doing her business I would just keep an eye on her for now; if you believe that her sister died of something infectious or poisonous you should visit your Veterinarian. Regards Dr Callum Turner DVM
Add a comment to Felicia's experience
Was this experience helpful?
Poppy
Labrador Retriever
10 Months
0 found helpful
My dog is usually very happy & playful. The past few days she has been acting very submissive towards my husband & I. She lays down with her tail between her legs, won't look us in the eye, does the submissive tail thump. She hides from us as well (moreso my husband than me). She won't even stand up to greet us. She is still eating & not having accidents or anything & it's only been a few days. We haven't changed our behavior at all... But I'm worried. It's like she is constantly worried she did something wrong. Any advice is appreciated.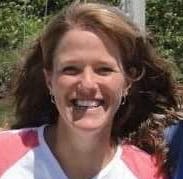 1098
Recommendations
Thank you for your email. Without seeing Puppy, I have a hard time commenting on what might be going on with her, whether something is scaring her in her environment, or if there is something going on. It would probably be a good idea to have her checked out by your veterinarian, just to make sure that physically she is okay, and they may be able to look at her and give you an idea as to what might be going on to change her behavior that way. I hope that all goes well for her!
Please take it to the vet, and explain the same way as you are discribed above. Unfortunately this beautiful angels can't speak. Please take care of her!
Add a comment to Poppy's experience
Was this experience helpful?
Harle
Mutt
4 Months
0 found helpful
My puppy is 4 months old and I have had her since she wa 10weeks old. She used to inhale her food the second I would put it down and sip on her water through out the day and she used to run and play and make my husband and I laugh while we were home from work an soon as I get home from work I would take her on a walk every evening th past couple of days she has had very little interest in her food to where she just picks at it and she inhaled her water the moment I put it down and she has lost a lot of interest in playin and she has to be right up on my husband or I when we are home and she used to be completely opposite of this about 5 days ago. Just to get her to eat enough this morning before we left to go to work we had to give her bread and some of her treats and some ham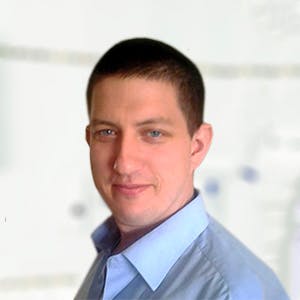 2514
Recommendations
A loss of appetite and increase in thirst are not specific to any particular condition but may be symptoms relating to a few possible causes include infections, foreign objects, poisoning, kidney disease, hormonal conditions among other causes. If this change in appetite, thirst and behaviour continues I would recommend checking in with your Veterinarian to be on the safe side as I am unable to give you any specific advice without an examination. Regards Dr Callum Turner DVM
Add a comment to Harle's experience
Was this experience helpful?
Ellie
Siberian Husky / Golden Retriever Mix
3 Years
0 found helpful
Ellie is my 2 1/2 year old Husky/Golden Retriever mix. I've had her since she was 10 weeks old. I don't have any reason to believe the foster family that had her before then abused her. She's just always been kind of sad and timid.

Around other dogs or people or while outside she's still a very excited and happy puppy. It seems lately that she's sad and sleeps most of the day. I work from home so we spend all day together but its just me and her and I spend most of the day working and unable to play with her more than every couple hours for a potty break.

She gets a 30 min walk every day at night (its way too cold for much more) and we get to the dog park twice a month or so. The rest of the time she's basically on her own with a run of a small house. I worry that because she's part Husky that maybe she's not getting enough exercise? It sometimes seems like her walk is the only time she's happy. I wish I had more time to spend with her.

Would this be something I should ask my vet about or am I possibly anthropomorphizing too much? I wonder if getting her a playmate would be a good idea or a bad idea, I could probably handle and afford a second dog if it would be good for Ellie.

This is also my first dog and all the information on the internet seems to contradict.

Thanks in advance for any response!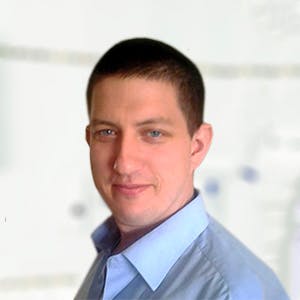 2514
Recommendations
Many times my wife and daughter say that our dog looks sad, but in reality he was sleeping on the sofa and the hair on his face changed direction since he likes to force his mouth between the arm and the cushion making him seem like he has a frowny face - this is anthropomorphism. It is possible that Ellie may be sad, but getting a second dog isn't always the answer; when a dog isn't active they will sleep more and adjust their activity. You should keep an eye on Ellie and speak with your Veterinarian at your next checkup, I doubt there is any wrong with Ellie and if she didn't have a companion before it is unlikely she is missing one. Regards Dr Callum Turner DVM
Add a comment to Ellie's experience
Was this experience helpful?
Simba
Maltese
12 Months
1 found helpful
My dog has been acting sad lately, he still greets me when i see him and gets excited with new people, but sometimes when i​ cant spend time with him he whines and cries, scratches on doors and rips up the toilet paper and flipflops in the bathroom. In the past two weeks ​he pooped and peed four times around the house. I dont know what to do.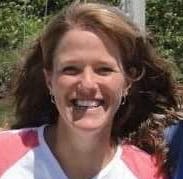 1098
Recommendations
Thank you for your email. He sounds like he might be a little bored - it helps puppies quite a bit to be occupied, and mentally stimulated. It might help to take him on walks and exercise him when you are with him, until he grows out of this stage of his development. You can also consider crate training him so that he is confined when you aren't home - many dogs actually like being in their crates, as it gives them a sense of comfort, and that may help with his behavior as well. I hope that everything goes well with him!
Add a comment to Simba's experience
Was this experience helpful?
Honey
Bull Mastiff, Ridgeback, Staffy
17 Months
0 found helpful
Has Symptoms
Sad Depressed Quiet Fearful
My girl Honey was always top dog, she lives with me and her twin sibling sister Honey. In the last few weeks, she has suddenly become very quiet, sits at my feet all the time, seems skittish. Flinches a lot from fear of me walking past with eg. an ironing board, or chair. Seems fearful. She has had a few unknown scratches on her neck, which I don't believe she got from her sister. Her sister is great, seems if anything more confident than before. Like they have switched hierarchy. I have never raised a hand to them, and know I didn't do anything to frighten her. She seems really depressed, if anything. Any ideas?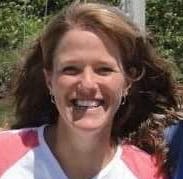 1098
Recommendations
Thank you for your email. Without examining her, it is difficult to comment on her behavior, but it would be a good idea to have her examined by a veterinarian, and try to identify the source of the scratches, whether it is her sister or otherwise. If a trauma happened to her, it may have scared her and made her more nervous. She may need some anti-anxiety medications that your veterinarian can prescribe for her, but there may be another cause for her behavior. I hope that she is okay.
Add a comment to Honey's experience
Was this experience helpful?
Pepper
Boxerdoodle
10 Years
0 found helpful
My boxerdoodle is now 10 years old, and has been acting so sad lately. Over the course of a few weeks she's been having accidents, getting into mischief(which is odd because she never has done this since she was a puppy), showing a lack of interest in everything, whining all the time, and ignoring everyone. We have taken her to the vet twice in the last month and they seem to think it's anxiety, but she's the least anxious dog I know. She's really been breaking my heart with this depressed act and I have no idea what to:( I did leave for school this fall, and I've never left her before, so i'm wondering if that is what triggered it. Any advice would be greatly appreciated!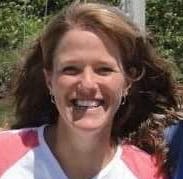 1098
Recommendations
Thank you for your question. I'm sorry that she is having these problems. If your veterinarian hasxexamibed her, and she is otherwise healthy, it may help to put her on short term anti-anxiety medication. If she is upset about recent changes, that may help her be more comfortable.
Add a comment to Pepper's experience
Was this experience helpful?
Roxie
Rottweiler
6 Years
0 found helpful
We purchased our Rotty about five years ago. She was a hyper, loving and playful dog. Unfortunately we were forced to move to a place where we could not keep her. She was full grown at that point so maybe a year old. She stayed with my Aunt for about three years. It was of course the hardest thing I myself ever had to do. During her stay there she was housed with three to four other dogs. One big and the rest smaller breeds. She always seemed okay when we seen her always happy to see us. The older she got the more dominant she got, of course that seems to be common with Rot's. She got into it a lot with the older dog which led to us being told to get her fixed. That did not help at all. Finally about four months ago we were able to get her back. I have noticed she is not the same dog she was. She seems to act so threatened. Often growls because she is very sensitive about how she's touched and where. Especially when it comes to men. She is still loving but very guarded. Her favorite person is my mom who is a nurse so works all day during the day so she seems almost depressed and sleeps all day until she comes home then she follows her everywhere. It is really sweet, but her behavior worries me. She seems lonely also and hates going outside alone. We have never had a problem with people being around her, even children. Now she is excited to see people but quickly becomes still and often snaps or growls when being touched a certain way or in a certain place. I often tell people to be soft with her. She does not seem to enjoy kids with fear they will harm her. I am at loss what to do for her. I love her to death and I hate she feels the way she does. Even though I am not for sure what she is feeling. I often wonder if maybe someone was harming her in any way or if she is just in pain because she does have a bit of hip issues. Either way I really need to understand and learn ways to make her more comfortable. I recently was looking into maybe getting another dog, a puppy, so she can have a companion and feel less alone and bored if that is what she is. But I am not for sure that will help either. Help!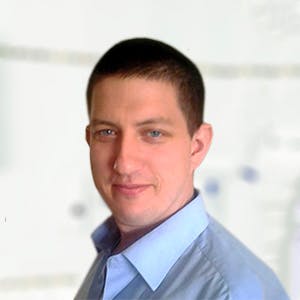 2514
Recommendations
These cases are never easy and do not have a quick fix, I would suggest consulting with a Canine Behaviourist to see how Roxie behaves and see if they can offer assistance as they have 'therapy dogs for dogs' so Roxie can be around calm dogs. I cannot give you any advice online due to the unique nature of behavioural conditions. Regards Dr Callum Turner DVM
Add a comment to Roxie's experience
Was this experience helpful?
coco
Chihuahua
3 Months
0 found helpful
Why is my dog sad he is always happy and playful now he is just sad and his tale is not wagging as much and he is just sleeping. and also why is he biting a lot is his teeth still growing since he is still a baby?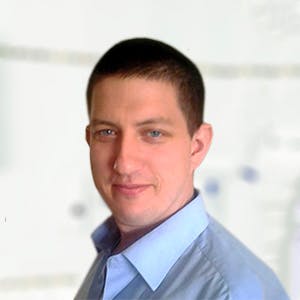 2514
Recommendations
Coco should still be teething for a few more months which may cause some pain or discomfort, other causes for inactivity may be due to abdominal pain or pain from other cause (like musculoskeletal). It would be best to have your Veterinarian check Coco over and if you haven't started already to vaccinate too. Regards Dr Callum Turner DVM
Add a comment to coco's experience
Was this experience helpful?
Parker
Pomeranian
9 Years
1 found helpful
Has Symptoms
nose will go from dry to wet and repeat
My dog is usually very happy. When I get home he run and jumps on me. But today he didn't even greet me. And I tried to let him outside (which is his favorite thing). But he didn't want to go. He's acting tired but he's home all day with the opportunity to sleep. Help!!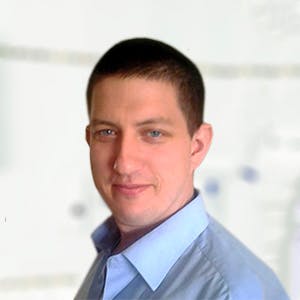 2514
Recommendations
Sometimes dogs have off days, just like humans do; however, lethargy is a symptom of many different conditions and may be the start of something serious. Many times dogs will reduce activity when they are in pain: foreign bodies, trauma, dental problems etc… may all cause pain which would reduce their activity. I would give it a day but if you notice no improvement, a worsening of symptoms or you are concerned you would visit your Veterinarian. Regards Dr Callum Turner DVM
Add a comment to Parker's experience
Was this experience helpful?