What is Itching and Biting?
If you notice your dog biting and chewing his own skin, he may be suffering from pruritus, or itching. Itching is a symptom of another condition and is often your clue that something needs to be addressed. You may also notice hair loss or inflamed, red skin, or an increased anxiety in your dog. Pruritus can occur in any area of your dog's body, and the resultant scratching and biting can cause self-inflicted wounds and secondary infections. Reasons your dog may be itching include:
Contact dermatitis
Allergies
Medical conditions
Parasitic infections
Bacterial infections
Fungal infections
Book First Walk Free!
Why Itching and Biting Occurs in Dogs
Your dog may be itching for many reasons that have to do with the state of your dog's skin and general health, as well as what he may be exposed to.
Contact Dermatitis
This skin irritation occurs from direct contact with an irritant, and can appear right away or over a period of days. Substances your dog may come into contact with that can cause a skin reaction include chemicals such as pyrethrins in flea collars and pesticides from lawns, materials such as wools in bedding, or plants that contain certain irritating substances, such as burdock burs or daisies.
Allergies
Dogs can become allergic to various things, resulting in skin rashes and irritation. Your dog may develop an allergy to various environmental allergens, such as pollens, dust, or mold, and may also exhibit respiratory symptoms. Food allergies and sensitivities can also create skin problems, especially around their anal areas. While fleas are a nuisance for any dog, some can develop a specific allergy to their saliva, which can result in hair loss and red bumps.
Medical Conditions
There are certain physical conditions that can cause your dog's skin to itch. These include various cancers, autoimmune diseases, hypothyroidism, or even anal glands that have become too full.
Parasitic Infections
Parasites can cause chronic states of itching in our canine companions which cannot resolve until the parasites are removed. Common parasites include fleas and scabies mites, but dogs can also become infected with sarcoptic mange and demodex mites.
Bacterial Infections
Bacterial infections can be a result of your dog scratching the itchiness, but they can also be the cause of the itching. Even infections that are not necessarily in the skin can cause itching, such as an infection in the ear or bladder.
Fungal Infections
Fungal infections can affect the skin and cause irritation. Yeast infections are common, as is the ringworm fungus that can be picked up in the yard.
What to do if your Dog is Itching and Biting
A dog who is constantly itching and biting at his skin can cause more damage to himself. Itching is always a symptom of a physical issue, and should be checked by your veterinarian.
Your vet will ask you many questions about the history of the itching, if your dog has been exposed to new environments or animals, or if there have been any changes in bedding, shampoos or foods. After a physical exam, your vet may take blood, urine or fecal samples to be tested. Skin scrapings and bacterial or fungal cultures can help the diagnosis. If allergies are suspected, your vet may perform a skin or blood allergy test. If a food allergy may be the cause, your vet may order a special diet to be fed over several weeks. More severe medical conditions may require further testing.
Treatment will attempt to treat the cause. Food allergies often require a change in diet that can be permanent. Allergies can be treated with antihistamines and steroids, and sometimes with a specially formulated vaccine that is specifically made for your dog. Infections are often given antibiotics, antiparasitics, or anti-yeast medications as needed. Fatty acids can be added to your dog's diet to help soothe his skin.
In many cases, topical lotions, creams, or medicated shampoos are recommended to reduce itching and inflammation. Bathing your dog on a regular basis can often help to wash away allergens and reduce inflammation. A T-shirt or other form fitting clothes can be used to control the itch in your dog's skin, and stop him from scratching. Keeping your dog indoors on high pollen days can help if he suffers from seasonal allergies.
Prevention of Itching and Biting
Preventing your dog's skin from itching may be as simple as providing effective parasite control, such as chews or spot treatments. Regular grooming can keep your dog's coat and skin free of allergens and irritants, while alerting you to a possible problem. Keep your dog away from hazardous chemicals, such as those in weed control sprays, and ensure that he does not have access to irritating plants in the yard. Routine veterinary visits can give you early warning to any medical conditions that could cause a skin issue in your dog.
Cost of Itching and Biting
The cost of treating itchy skin in your dog can depend on why his skin is itchy in the first place. While allergies can average around $800, a flea infestation can be cleared up at $50 or more. An episode of contact dermatitis can cost $400 and up. Overall, treating itchy skin can range from $20 to $2500.
Itching and Biting Questions and Advice from Veterinary Professionals
Grace
Labrador whippit
4 Years
0 found helpful
Has Symptoms
Itching, biting spreadsores
Grace dx w/ candida (ears) -tx 2 months now. 3 days ago developed a fast growing rash. Grace was quickly dx w/ ring worm & Rx fungal cream & wash. Her sores are not perfectly round & my understanding is ring worm is.
It resembles pitryasis rosea (spelling?) We live in humid Florida, 3 minutes to beach; we walk daily.
Add a comment to Grace's experience
Was this experience helpful?
Lucy
Shepherd mix
7 Years
0 found helpful
Our dog Lucy is a 7 year old shepherd mix. She has been struggling with severe allergies for a few years. Lucy did not have these allergies when she was younger.

Lucy pretty much lives in a cone now. We work from home so we take it off when we can keep her in sight. She tries to be a good girl, but she's in pain and will bite intensely if we aren't looking. The vet continues to say it's seasonal allergies. HOW is a dog supposed to live in a cone and why won't any medications work?

Medications:
She is on 15 mg Apoquel, 8 Benedryl per day, 1 Claritin per day, 1 Proin (for incontinence), and 1 Steroid shot every 3-4 months. She also eats skin allergy prescription food. We give her a bath every week and mostly keep her indoors to avoid any contact with outdoor allergens.

Symptoms:
Lucy will scratch and bite until she has open wounds. There have been times she has lost weight due to stress. We finally have her at a good weight.

What gives her relief:
She gets mild relief from all of the medication on a strict regiment, but there are days when her symptoms are just more severe. I walked to the kitchen for 1 MINUTE and came back to her having bitten through her side. We are extremely frustrated with her constantly in the cone, we've spent thousands of dollars at the vet, and we know she isn't in pain.

What we've tried:
FOODS - We have tried different foods, grain free, prescription food, adding oils to her food, having her take vitamin E.
MEDS - see above + medicated baths
There is growing school of thought that suggests too many vaccinations/additives in food/ and medications weaken the dogs immune system and set them up for allergies and other autoimmune diseases. The very medications we give our dogs to quell the itching, like prednisone and apoquell, may give them short term relief at the expense of their long term health. If it's possible, I suggest consulting with a holistic vet and an animal acupuncture vet. My dog has similar issues, and while we still deal with them , she is better without all the medications. It is a lot of work any way you go. We are off prednisone and the cone, but she still wears a soft saucer (called a "helpful thingie") at night. Best of luck.
Add a comment to Lucy's experience
Was this experience helpful?
Olly
Jack Russell Terrier
9 Years
0 found helpful
Olly has had issues for years with itching and dark spots due to allergies and flea allergies as well. It has been very hard finding anything that works,I've used expensive products and veterinarian products. I recently purchased an anti fungal and anti bacterial spray by GNC PETS. Is it harmful for pets to lick this product once its applied? It seems to be helping him but he is still licking so I'm worried about side effects from him licking after the product is applied. Has anyone ever had a problem with this? Thanks in advance for your help. 🙂
Add a comment to Olly's experience
Was this experience helpful?
Smores
Chihuahua
11 Years
1 found helpful
My dog is a long hair chihuahua. She itches and bites her skin. I'm not sure if it's because of her food, which is, chicken. She doesn't eat dog food. So I don't know if that's the problem. Question: Can I give my dog benadryl, if so, how much? She weight 10 lbs. What strength, 12.5mg or 25mg. Please help.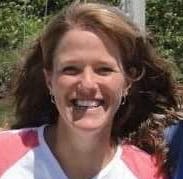 1611
Recommendations
There are many causes for itchy skin in a dog, including parasites, allergies, or bacterial or fungal infections. Food allergies are actually less common than many other problems, and many problems are quite easily solved. Without seeing Smores, I can't recommend any medication, as I don't know what the actual problem is. It would be best to have her seen by a veterinarian, as they can examine her, determine what might be causing the itchiness, and recommend any medications that she might need.
Add a comment to Smores's experience
Was this experience helpful?
Detroit
American bully
4 Months
0 found helpful
So our four month old puppy has been itching. She is paper trained but she does go for walks a couple times a week. Were not sure if it started when she layed in the grass one day or if it could be from our 10 month old bulldog Blue who is on medication for demodex and a bacterial infection. We were told from the vet that the demodex couldn't be passed to another dog. Detroit has bite looking marks on her stomach and its not getting any better. We have been bathing her often with puppy shampoo but its not helping her.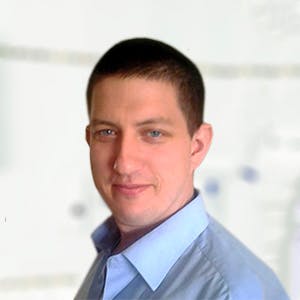 3320
Recommendations
There are many possible causes for biting and itching in dogs which may include allergies, infections, chemical irritation, parasites among other causes; sources of allergies may be from environment (grass, plants etc…) or from food, it can be very difficult to narrow in on a specific cause in this case and allergy testing is normally seen as a shortcut to that. You should speak with your Veterinarian about other possible causes and get a cone to prevent further biting. Regards Dr Callum Turner DVM
Add a comment to Detroit's experience
Was this experience helpful?
Chase
Morkie
3 Years
0 found helpful
My dog has non stop licking and itching what's going on with him? He also eats Beniful dog food could this be some of the problem ? It's the beef one. Should I change his food?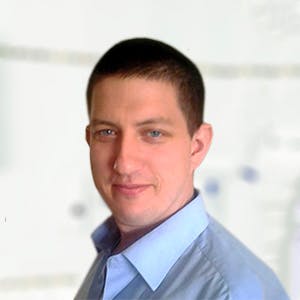 3320
Recommendations
Itching and biting may be attributable to food allergies; however environmental allergies, infections, parasites, hormonal conditions, chemical irritants among other causes may also cause itching and biting. You should review any changes in your home or environment as any potential trigger, but food allergies are quite common; you can try moving to a restricted ingredient diet to look for any improvement but allergy testing may also be useful. You should discuss this issue with your Veterinarian to get to the underlying cause. Regards Dr Callum Turner DVM
Add a comment to Chase's experience
Was this experience helpful?
Ava
German Shepherd
2.5 Months
1 found helpful
Has Symptoms
Itching and biting skin, hair loss in some site
She bites and itch by her butt and itches in her neck to the point of hair loss and has red dots in her belly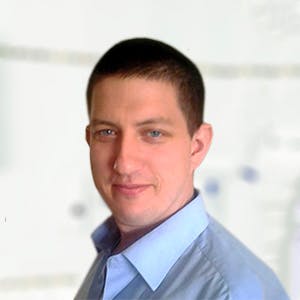 3320
Recommendations
The bumps and itching may be due to allergies or due to infection (as well as other causes); it is important to determine the overall cause (as infection may be secondary to allergies). Given Ava's age, it would be best to speak with your Veterinarian about the itching and the bumps as well as discussing vaccinations and worming if you haven't done so already. Regards Dr Callum Turner DVM
Add a comment to Ava's experience
Was this experience helpful?