What is Itchy and Losing Hair?
It can be frustrating to see your dog itchy and then losing their hair. Constant itching and scratching can cause pet owners a headache as well as be painful for your dog. Your dog's hair loss may look similar to shedding or it may start coming out in large tufts, creating bald spots on their body. Possible causes of itchy skin and hair loss include:
Mange
Trauma
Allergic reaction
Infection
Hormonal imbalance
Mites or parasites
Red, irritated skin is indicative of a skin infection, trauma or mange. Mites do not generally cause inflamed skin, but they can cause red bumps or hive-like appearance. Hormonal imbalances will cause your dog to experience dry skin and hair loss that is patchy in appearance.
Book First Walk Free!
Why Itchy and Losing Hair Occurs in Dogs
Mange
Mange is a skin disease that occurs when tiny mites overpopulate the skin, causing irritation. All dogs have some mites on their skin, but during times of high stress, these mites will multiply uncontrollably. Mange can cause patchy hair loss and scaly skin that will be extremely itchy.
Trauma
Depending on the type of trauma, your dog can experience hair loss if they continually lick a specific area. This is called acral lick dermatitis and many dog owners will notice persistent licking of one area that results in skin irritation, skin lesions and hair loss.
Allergic Reaction
Allergic reactions can occur from a variety of sources including food, chemicals, plants and external parasites. Hair loss and extreme itching can occur from certain allergic reactions especially food allergies where the allergic reaction is not diagnosed immediately and the symptoms are more subtle.
Infection
Skin infections can cause red, inflamed skin that is itchy and hair loss can occur. Infections include ringworm, yeast, folliculitis and bacterial. Pus and/or hot spots are usually good indicators that an infection is present.
Hormonal Imbalance
Hormones play a large part in healthy skin and hair, when your dog is experiencing problems with their hormone levels you may notice itching and hair loss. Thyroid and adrenal gland deficiencies can cause problems for your dog, especially hair loss.
Mites or Parasites
There are mites that can cause scabies, a contagious infection that can be spread to humans. Scabies will cause intense itching and possible hair loss from the scratching. Fleas will also cause your dog to experience intense itching when they bite. It is important to treat your dog for fleas as soon as you see the first sign of fleas.
What to do if your Dog is Itchy and Losing Hair
Treatment for your dog's itching and hair loss will strongly depend on what is causing the itching and hair loss. Always consult your veterinarian for advice when your dog is experiencing symptoms of itching and hair loss.
Antibiotics may be prescribed to treat an infection or as a preventative if your veterinarian is concerned about the redness of your dog's skin from itching. If there are any lesions, those will need to be cleaned and treated with a topical cream. Hormone treatments may be necessary if your dog has been diagnosed with abnormal thyroid or adrenal gland functions.
Food allergies will require a change in your dog's diet. Your veterinarian will perform diagnostic testing to determine the ingredient that is causing the allergic reaction. You will then need to avoid that ingredient for your dog. Once your dog's food has been changed and the problematic ingredient removed, the symptoms will recede.
Hydrocortisone shampoos, creams and sprays may be used in treating itchy skin. Hydrocortisone shampoos and creams can promote healing. Sprays can be applied directly to the area that is itchy.
Prevention of Itchy and Losing Hair
Flea medications can be used to prevent fleas from taking up residence on your dog. Speak with your veterinarian about the right flea medication for your dog. Regularly bathe your dog to remove any allergens from their skin and hair.
If you suspect your dog has a food allergy, ask your veterinarian about a quality food that will meet your dog's nutritional needs. Research the ingredients in your dog's food and do not give table scraps or excessive treats.
Should you notice your dog licking a certain area of their body incessantly, thoroughly examine the area for any lesions or irritation. Do not allow your dog to continue licking the area. Cover it with a clean bandage and if your dog insists on licking, have your veterinarian examine them and prescribe a topical cream.
Cost of Itchy and Losing Hair
The cost of treatment will vary depending on the cause of your dog's itchy skin and hair loss. Mange and mites, including fleas, can average about $350 to $600. Other treatments, including bacterial infection, allergic reaction and hormonal imbalance can range in price from $300 to $2500.
Itchy and Losing Hair Questions and Advice from Veterinary Professionals
chase
Maltipoo
4 Years
0 found helpful
My dog started off with a patch of hair that disappeard and we noticed him itching. So we took him to the vet where they gave him allergy meds and shampoo along with spray. Since then he has gotten worse the red bald spot have increased. We got appointment at the vets on monday. Hopefully you guys can help. :(
Add a comment to chase's experience
Was this experience helpful?
Chance
Australian Shepherd
4 Years
3 found helpful
Has Symptoms
patchy red skin (mostly red)
My australian shepherd is 4 years old. He's never had a skin condition before and is a happy healthy pup. Two months ago he had fleas (I lapsed in his medication Bravecto) after a day, they were completely gone. Since then, he's continued to itch excessively, now his skin has a red patchy rash all over his body, from one of his ears to his paws (but not his face). He has developed excessive dandruff and has been chewing out his hair. I got him oatmeal dry skin shampoo/conditioner mix (for the fleas originally) but have given him two baths since. I switched his food (different brand) to a healthy skin/hair mix. I give him coconut oil and vegetables. I also got him Burt's Bees for dogs dry skin spray. Washed all the bedding and everything around him is clean. The complex I live at has a lot of dogs and we have a huge dog park outside, and none of the other dog owners have been complaining about fleas or anything. We have lived in the same area for 3 years and he is active. We live in San Diego, so dryer air but the last several months have been really rainy here, relatively humid for here. I called the vet when he had fleas and she said his itchiness aside from the fleas is probably from allergies and to give him more baths. I will be going in to see the vet soon, but wanted some advice beforehand. The descriptions of all the skin
Add a comment to Chance's experience
Was this experience helpful?
Bailey, Buster and Frankie
Chichauhua/Terrier mix
7 Weeks
0 found helpful
I am living in a household that has 2 chihuahuas and 2 cats (1 cat recently disappeared) . I have a little terrier mix. We stayed outside through the summer in our trailer but moved into the house. The fleas were horrid inside and I have always used a flea comb on my dog so have never had much of a problem. Upon moving in I started combing the other 2 dogs and noticed 1 had horrible red itchy, flaky skin and bald patches. The owners told me she was allergic to fleas. We bombed and I combed 2-3 times daily. She started to respond her fur began looking much better. In the last month or so her skin has gotten so bad, I can't even comb her. Losing clumps of fur and large flaky (like oatmeal) skin. Here's the best part, the other chihuahua got pregnant by our terrier and she had 3 puppies. I have not been personally caring for mama and babies until yesterday when they were brought downstairs and basically left for me to care for. I started combing the pups and they did have 3-4 fleas but I noticed a rough clump on on dogs fur and little rough spots on the other 2. I am so upset about it and just sick. I now know that this was probably not because of fleas. I am looking to find something topical for puppies - they are 7 weeks old. The older dog no longer is allowed in my room. Mama dog comes in but I've not noticed any skin issues on her???
Add a comment to Bailey, Buster and Frankie's experience
Was this experience helpful?
Bella
Labrador Retriever
5 Months
0 found helpful
She has been itching took her to the vet they did a skin scrape and checked and said it's mites .. so they gave the vaccination for mites and gave piriton .. it's been over 1 month and her itching hasn't stopped it's still the same .. and she is loosing fur ... and there is a little bit of dry skin too ... they have a shampoo for dry skin called cetremed but nothing has worked .. can someone help me regarding this
What kind of mites? I didn't know there was a vaccine for them, but I do know when you have mites you need to bath the dog with medicated shampoo from the vet once a week for four weeks to completely get rid of them. You should also wash their bedding, any doggy clothes, and anywhere the dog lays regularly. There's 2 kinds of mites. One is contagious and one is not so you should know what kind of mites your pet has. I'm really surprised the vet didn't tell you about follow up care.
Add a comment to Bella's experience
Was this experience helpful?
Momma Puppy
Chesapeake Bay Retriever
6 Years
0 found helpful
A couple of years ago I adopted momma puppy. I decided to get her spayed. As soon as she was spayed I noticed momma was scratching all the time. I took her to the vet and they stated she had allergies, nothing has changed for her. We switched her food, we've tried literally every dog food on the market no change. So now I'm frustrated, momma is losing fur in patches now. Still taking allergy meds with no change. We live in rural Alaska so getting medical help for her is very hard. The problems didn't start until after I had her spayed! How can I get help out here for her?
Add a comment to Momma Puppy's experience
Was this experience helpful?
Mija J.K Olguin
German Shepherd
7 Years
0 found helpful
Hello Jodi Here,
I have a 7 1/2 year old German Shepherd. I am so upset shes my lifeline. She fell very ill back in m arch 2019 with a month of liquid diarrhea and she lost no weight and continued to eat after three vets finally the last one put her on diphenoxolate & Pred along with Z/D and did full Blood Panel, Urinalysis ect all was 100% GREAT Normal. The diarrhea stopped and she was better. She has been so itchy for a while it seems year round, but has gotten so much worse,she is chewing her front & back legs & pawing at her face all the time.I kinda know alot of knowledge from working as vet tech for over 13 years so, I have tried shampoos & conditioners and she was on Apaqual for two years which i Finally stopped as i was paying 100 a month with no change, but when i took her off she was way worse.I have her on Bravecto & Triheart. She is up to date on all her vaccines. She has has skin scrapings & slides at the vet to rule out any fungal or bacteria & there was none present. She was put on Apaqual for well over a year again and no response. We tried Pred and that did help a tiny bit so we increased it and then she began to freak out because she was urinating in her sleep and drinking way to much water so not helping there,We also put her on Z/D begining of May 2019 the first month in and she started to look better, her hair started growing back and then the 5-6 week she relapsed started chewing and loosing hair all over again and developed a soft bump on bridge of nose so i was concerned it was not any type open wound it is under skin like a lypoma but not a lypoma which scared me thinking a tumor so We took her back to the vet and had the nose checked and vet believes it is allergies. Vet then put her on Atopica 15 capsules dose pack she has 5 left and no change, the vet did say she would stay on it and it if it worked, but i see no change as of yet. I dont know what else to do. I even wipe her down with baby wipes when she comes in from potty time. She is not an outside dog in fact shes a service dog. I am very concerned for her and not certain whats next. I feel we have done so much except actual allergy testing which is so ridiculous like 3-4 gran i have insurance and I will do all I can for my baby shes not a dog to me shes my baby girl. Money is not an issue if i can afford it. I have spent 3 gran already and still no answer. Any suggestions or anything I have missed.....I am taking her back to vet this week AGAIN. Shes starting to bald on her rear legs, front legs and a few spots on rear side. Shes itchy and rubbing her face shaking her head like crazy , but she has NO bleeding or open abrasions its like she chews and the hair breaks off.... I am so sad about this :( Thanks Jodi O.
So Apaquel was out for us as well. Too pricey. My 8 year old lab has been having issues for years with allergies. Here is what has helped us. He takes a fish oil pill to help with his coat, 2 Claritin (generic kind, super cheap) and cow Colostrum pills. This has been the game changer. Check dosing based off your pets weight for all. You can get it in pill form or loose powder on the colostrum. It acts as a doggy probiotic. Just recently we added liquid silver to his water since he had another attack cycle. He seems to be less itchy and he his patches are growing back hair.
My berness mountain dog is having the same problems. We, wash him in a oatmeal shampoo. I doesn't work.what over the counter medication can we use😪can't afford a vet
Add a comment to Mija J.K Olguin's experience
Was this experience helpful?
Lillian
Chiweenie
1 Year
1 found helpful
Has Symptoms
Crust on snout (not on actual nose)
Hello, I hope someone can help me. I've had my dog since about February of this year. She was about 8 months old when I adopted her from a local shelter. She was from Texas and brought up to Washington state when I got her. She had a full coat (essentially) when adopted. Over time she has slowly started losing her hair little by little and become irritated by her itchy skin. She also developed a bit of crust on the bridge of her nose (snout?) but not on her actual nose, it looks a bit like dry skin sort of clustered together. She currently has quite a bit of dandruff that I try to exfoliate with a brush. She also tends to try to bite at her front feet, and has broken a bit of skin but it's since been bandaged and they've been healing.
I assumed it was allergies and I switched her food from IAMs to Smart Diet for sensitive skin/stomach. She seemed to respond to it and as well as to coconut oil when given both orally and topically.
The only problem is that she prefers the other two dog's IAMs and will generally eat that before eating her own so it has stopped helping and her fur stopped growing back in. It is now October and her fur is getting very sparse, and I would like to have her at least start on getting her fur back before it starts getting cold again.

Other than her itchiness she is overall a happy, loving and energetic young dog. She plays with my other two older dogs (another chiweenie and a maltipoo) and loves to snuggle under blankets with us like any other weenie. She does not act like she is in pain and really the only symptom she has is itching and biting at her skin.

She does not have any sores, redness or lesions, (other than stated above) though when the itching first started she had been biting her belly and near her privates enough that she irritated her skin. After that I changed her food and started giving her the coconut oil and they went away.

I am wondering what it could be if not allergies? That would be the simplest explanation seeing as she was responding to the special food and coconut oil. I also wonder what she could be allergic to?
Thank you for any help that can be offered.
Add a comment to Lillian's experience
Was this experience helpful?
Lenny
terrier
5 Years
1 found helpful
Has Symptoms
Scabs in bald spots from itching anicking
Scabs in bald spots from itching
I have noticed 2 bald spots on my dog near his tail/around hip bone on his right side. He definitely doesn't have fleas. I don't have pet health insurance and I'm only on a disability pension and can't really afford to take him to the vet. He has a scab or 2 on his bald spots due to itching. He hasn't had anything new introduced to him at all. He's an inside dog and only really goes outside to relieve himself. I've only just discovered the 2nd bald spot about an hour ago. He occasionally has his own hair in his mouth that I have to get out of his mouth. I repeat he doesn't have fleas and I use a very good flea treatment that is quite expensive. I can't recall what it's called but I flea him monthly. I know it's hard for you to figure out the issue without seeing him. I'd provide photos if I could! I don't feel like it's anything serious but my dog Lenny is my whole entire world and I couldn't live without him so thinking of him being uncomfortable breaks my heart. Is there any home remedies that you could suggest I try please? Unfortunately the vet won't allow me to pay off the bill so I really don't know what to do. Also, the bald spots he has don't appear to be red. Thanksies in advance for any help you might/can suggest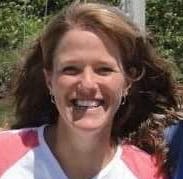 1611
Recommendations
Thank you for your email. I wish that I could offer suggestions, but you're right - without seeing him, I can't diagnose or suggest a treatment. One thing that you may be able to take advantage of is the 'free first exam' that many clinics do offer, If there is a clinic near you that offers that to first time clients, it would allow you to be seen and get some answers for Lenny, and possible treatments for him. I hope that he recovers well.
Add a comment to Lenny's experience
Was this experience helpful?
bear
German Shepherd
1 Year
2 found helpful
Has Symptoms
Hair Loss red skin itching skin
10 month old germen shepherd lose of fur itch red half of body . be side a vet cant afford
right now what can I try at home.not sure what to do my son has tried baths see no fleas so not sure.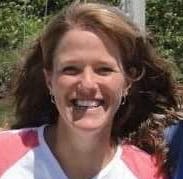 1611
Recommendations
Thank you for your question. Unfortunately, there are so many possible causes for his hair loss and itching, I can't diagnose or recommend anything over an email. Possible causes might be flea allergies, environmental allergies, food allergies, Demodex, bacterial infection or fungal infection. It would be best to have him seen by a veterinarian, as they will be able to examine him and prescribe appropriate medication. Some vet clinics to offer a 'free first exam' that you may be able to take advantage of to have him seen. I hope that he is okay.
Add a comment to bear's experience
Was this experience helpful?
Heidi
German Shepherd
2 Years
0 found helpful
My dog is itchy and is losing too much hair what should I do to cure this problem?She has a best friend named Lady she is a Blue Heeler and she has the same things just not as bad as Heidi what do you think i could do to help them have more hair and prevent this from happening again?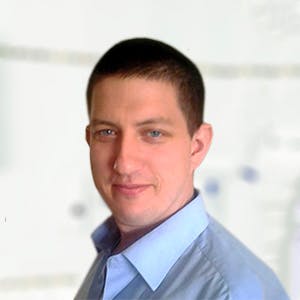 3320
Recommendations
Excessive scratching and hair loss may be associated with a few different conditions which may include parasites (mites etc…), infections, allergies (uncommon for two dogs to be affected), chemical irritants, hormonal conditions (normally not itchy) among other causes; this would be something to visit your Veterinarian about for an examination and possibly a skin scraping as well to help narrow in on a diagnosis. Regards Dr Callum Turner DVM
Add a comment to Heidi's experience
Was this experience helpful?
Kenya
Chihuahua
8 Years
0 found helpful
My baby is scratching constantly. She has loss some hair on her right hind leg and starting to lose it on her body. She has red spots on both sides of her. She is on several medications due to liver disease. I'm at a loss on what do to. She gets baths twice a week now with her medicated shampoo and she stills scratching. What should I do.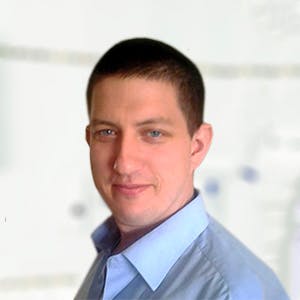 3320
Recommendations
There are many possible causes for loss of hair and constant itching which may include allergies, infections, parasites, autoimmune disease, other irritants among other causes. Without a thorough examination and history taking, I cannot start to narrow in on a possible cause; if there has been no success with the current treatment regimen you should think about visiting a Dermatologist for a consult. Regards Dr Callum Turner DVM
Add a comment to Kenya's experience
Was this experience helpful?
Malia
Maltese mix
2 Years
0 found helpful
Hello my dog recently had puppies two months ago and is now losing hair and going bald on her sides and chest she keeps excessively itching her stomach looks black and pink mostly black around her nipples and has a lot of tiny black spots around where she is balding. At times she will eat her puppies food which is Purina even though she normally eats Pedigree in case that is a contributing factor.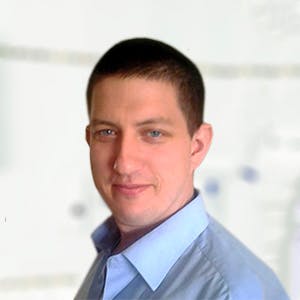 3320
Recommendations
There are a few possible causes for this including allergies, infections or parasites (we would expect the puppies to be affect too if this was the case), hormonal conditions among others. You should separate Malia from the puppies when their food is out and monitor her for signs of improvement, you should also stop her from licking herself as this may cause further irritation (a cone is best normally) and give her a bath with a sensitive shampoo as well. Also a visit to your Veterinarian for an examination would also help to narrow down the possible causes and possibly to get her some relief from the irritation. Regards Dr Callum Turner DVM
Add a comment to Malia's experience
Was this experience helpful?
Angel
Border Collie / Lab
10 Years
0 found helpful
How would you be able to tell if your dog suffering from food allergies was recovering? My dog was itching and I changed her diet to venison. I am just trying to determine if this is helping her. Her energy seems up and her fur is now falling out and I want to be sure this is curative. I don't want to return her to her old diet. Venison is hard to come by and I have one more bag. I am hoping to find a better source. Again only looking for the signs or recovery. Thank you.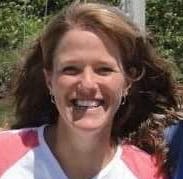 1611
Recommendations
Thank you for your email. WIthout seeing Angel and knowing more about her, I have no way of knowing if she has a food allergy, or if she is improving. Food allergies are actually not as common as people think, and bacterial problems, environmental allergies, and parasites are much more common. It would be best to follow up with your veterinarian to determine if that is actually her problem or not. I hope that she does well.
Add a comment to Angel's experience
Was this experience helpful?
Bentley
Chihuahua
2 Years
0 found helpful
My dog is a Chihuahua min pin and he has been missing his hair for over a year. He has itchy skin and will constantly itch himself creating irritated lesions all over his skin. Vet is very unhelpful, determined he does not have demodex, might be an allergy but nothing has changed so why don't know why this is happening.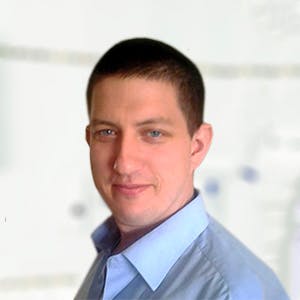 3320
Recommendations
If the cause is due to allergies, it is important to identify the offending allergen; allergy testing should be completed by your Veterinarian to determine the allergen. Once the allergen is found it should either be managed or eliminated from the diet or environment; if the condition is managed there are options which can reduce itching in dogs which include Apoquel (oclacitinib) or Cytopoint (lokivetmab). Other causes may be due to parasites, infections (primary or secondary), hormonal conditions, autoimmune disease among other causes. Regards Dr Callum Turner DVM
I have a small dog she has to be some sort of poodle/terrier and Chihuahua mix ... she is 7 years old and has recently began itching constantly and is now missing a patch of the... we examine her often and bathe her often and have seen no signs of bugs or bites .. I plan on taking her to the vet being I have a small child in the home I am concerned as to whether or not I should allow contact between the two ... any ideas or insight to what it may be ?
Add a comment to Bentley's experience
Was this experience helpful?
Peaches, Sable, Sassy and Smokey
Pomeranains
11 yrs, 10 yrs, 7 yrs , 2 yr
0 found helpful
Has Symptoms
Scratching and losing their Hair
I have 4 Pomeranians and all of them are scratching and losing their hair. The girls are the worse. I have tried all different shampoos, creams, Benedryl, sprays. They don't have fleas. The only dog food they will eat is OlRoy, WalMart brand. Is that what they are allergic to. I am going crazy trying to stop them from scratching. Please what else can I do?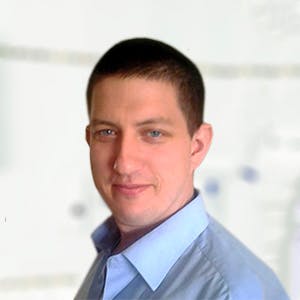 3320
Recommendations
It is unlikely that all four dogs are allergic to the same food, I would be suspecting something like parasites if all four are affected; make sure that you are using an effective parasite control product like Advocate (imidacloprid and moxidectin) and use monthly going forward. If the itching still continues you should visit your Veterinarian. Regards Dr Callum Turner DVM www.advocate-spot-on.com/en/for-dogs/mites/
What is this Advocate ( imidacloprid and moxidectin? Medicine or spray or what?
Thank you
Angel
None of my dogs has Fleas
Add a comment to Peaches, Sable, Sassy and Smokey's experience
Was this experience helpful?
Chip
German Shepherd
8 Months
2 found helpful
My german shepherd is about 8 months old and we noticed a big bald spot on one side of his face. It looked like mud mixed with blood. We've put medicine on it but it's not getting better and it has now spread to the other side of his face. My father refuses to bring him to the vet for an unknown reason. Part of the reason is money. I'm thinking he has mange but nowhere says that the dog bleeds. Any home remedies i can use? I'm currently buying a cone so he doesn't scratch anymore.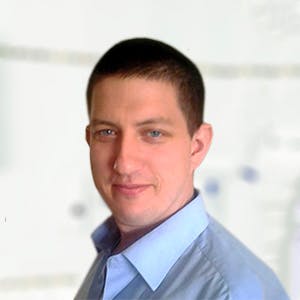 3320
Recommendations
A cone is a good first step, but a determined dog can easily remove the cone; some mites can cause severe itching which can irritate a dog to be point of self mutilation. You should place a cone on him, bathe the face with a dilute antiseptic, apply an antibiotic ointment to the skin and apply a topical spot on containing selamectin (Revolution) to see if there is any improvement in symptoms. However, you should visit your Veterinarian as Chip may require systemic antibiotics if there is a severe secondary infection. Regards Dr Callum Turner DVM
Add a comment to Chip's experience
Was this experience helpful?
Sugar
Cavachon
3 Years
1 found helpful
I have a Cavachon who has had hair loss for the past two weeks. I thought the hair loss was due to her being about three years old, as I had seen articles online saying that their Cavachons had shed at about 3 years. But the amount of fur she is loosing is quite a bit, I then noticed while petting her that she had what felt like scabs, 3 that I could find. I gave her a bath with tepid water. She did not fuss during the bath and came close to me which I think meant that what the water helped her feel better. During the bath I noticed other areas - about 1 inch circles of red irritated-looking skin. I gave her salmon oil on her food as my mom has had success with this home remedy for her dog. Can you help me find out what is wrong with my dog?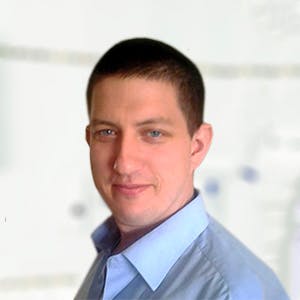 3320
Recommendations
There are various different problems which may be causing symptoms for Sugar and many different skin conditions look similar so it can be hard to diagnose the issue in person nevermind remotely; bathing regularly with a medicated shampoo is initially helpful especially if it offers some relief or makes it feel better (if only for a short period of time). You should visit your Veterinarian for an examination as the cause may be due to infections, hormonal issues, allergies, chemical irritations, autoimmune disease among other problems. Regards Dr Callum Turner DVM
Add a comment to Sugar's experience
Was this experience helpful?
ANNIE
Jack Russell Terrier
ACTIVE 9 YRS
2 found helpful
My 15 lb Jack Russel Annie has been itching for over a month. Rubbing against furnitures and itching mostly toward the back of tail where she wants to be scratched. A Vet advised she had allergies to grass. She was given a shot and Benadril (1) daily. Some relief after this. A wk after she was prescribed Temaril P. 1/2 tablet morning and evening. Much less itching but mildly continues. the dog HAD a beautiful coat. Now has her undercoat only. Please, I do not know what to do. This is a clean inside dog.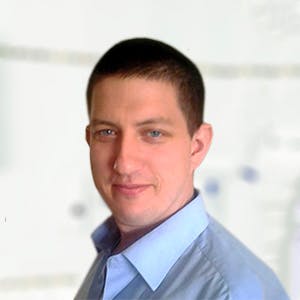 3320
Recommendations
Allergies can present seemingly out of nowhere and can cause severe problems with excessive itching and self trauma which may become infected leading to further problems. Apart from medication, reducing or eliminating her exposure to allergens is best although pollens in the air can cause allergies too; regular bathing with a sensitive shampoo and continued treatment with Temaril-P is indicated. If allergy testing hasn't been performed yet, I would suggest speaking to your Veterinarian about it. Regards Dr Callum Turner DVM
My beautiful 5yr old chocolate lab is now bald in several spots with her skin red & irritated from excessive scratching. The vet said it was just a couple of "hot spots", that was a couple of months ago when she only had one small bald patch, now she has several bald patches all over. I don't think I can afford 4 or $500 for a vet visit. Is there anything I can use over the counter to make my four legged baby well again?
Add a comment to ANNIE's experience
Was this experience helpful?
Annie
Jack Russell/Poodle mix
8 Years
2 found helpful
Has Symptoms
itchy ear canals, constant scratching of body
My dog is an 8 year old Jack Russell/Poodle mix. Every year about this time (Late September into October) she itches constantly over her entire body and small clumps of hair fall out. There are no lesions or rashes, no discoloration and the skin is not flaky. The outside temperatures this time of year are usually in the mid 70's to the mid 80's so the heat in our home is not on. She is miserable. Any suggestions?

Thank you.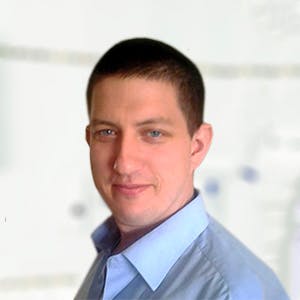 3320
Recommendations
The itching may be due to seasonal allergies which would explain the itching only appearing at one time per year; you could try giving Benadryl at a dose of 1mg/lb two to three times per day to see if that helps during this time of year and checking Annie's ears in case they need cleaning. Once the normal 'itchy' period has ended you can stop with the Benadryl for another year; it may be worth visiting your Veterinarian for allergy testing to see if the allergen can be identified. Regards Dr Callum Turner DVM
Add a comment to Annie's experience
Was this experience helpful?
Yogi
Mixed
1yr
0 found helpful
My dog has itchy skin and sometimes he bites at certain areas. He doesn't have fleas and he doesn't associate with other dogs or animals. He is the only pet email have. He has went to a vet a few months ago to get neutered but the skin irritation didn't start til now. He is an inside dog and only goes out to potty. Can somebody be able to tell me what it could be so I can hopefully treat this with products I can get over the counter or a pet store?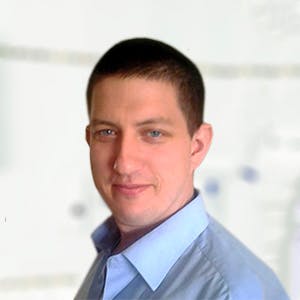 3320
Recommendations
There are various causes for the symptoms you are describing which may be attributable to food allergies, environmental allergies, contact irritation (did you change any detergents or cleaning products just before the itching started?), parasites and skin infections. It would be best to bathe Yogi in a sensitive shampoo, administer flea and tick medication, try giving Benadryl at a dose of 1mg/lb two to three times per day (in case of allergies) and offer a sensitive dog food to see if there is any improvement; if there is reintroduce each product individually with a few days between to try to find the culprit. If the cause is environmental, it may be a long process which may require allergy testing with your Veterinarian. Regards Dr Callum Turner DVM
Add a comment to Yogi's experience
Was this experience helpful?
Rocky
Labrador Retriever
8 Years
-1 found helpful
My dog is very itchy. Seems to only be in certain spots. He scratches so often he now has bald, flaky patches. I know he doesn't have fleas. I'm not sure it's mange, because my other dog doesn't have this issue. We have not changed his food. I really feel bad for him.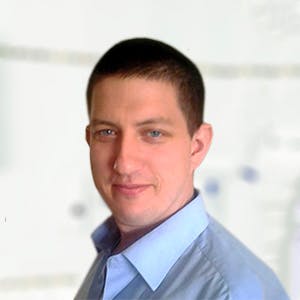 3320
Recommendations
There are many different causes for itchy, flaky skin with hair loss which include allergies, parasites (fleas, mites), infections (bacterial or fungal), some hormonal conditions, chemical irritants etc… A diagnosis would need to be made by your Veterinarian as these cases can be difficult to diagnose and may require skin scraping for mites or allergy testing among other tests; food or other allergies can be a long and difficult process to diagnose and may require an exclusion diet and other tests which ultimately may be unrewarding. You should visit your Veterinarian to see if the cause is one of the usual suspects (fleas, mites, fungal infection etc…). Regards Dr Callum Turner DVM
Add a comment to Rocky's experience
Was this experience helpful?