What are Getting White Gums?
Dogs should always have pink or light red gums; this is one way to signify adequate blood flow and overall health. White gums in dogs can signify anemia. Anemia refers to the reduction of red blood cells or hemoglobin that are circulating in your dog's body. Anemia is not a specific illness or disease, but rather a symptom of a variety of health conditions. The gums are specifically known to show if a dog may be anemic, since it is the one area of the dog that is exposed and not covered in fur.
Red blood cells are released into the bloodstream, and after a period of circulation, they are removed and then used to form new ones. When there is a loss of red blood cells, it is due to less production or a loss of blood. Reasons that a dog's gums may be white include:
Internal parasites
Internal bleeding
Tumors
Blood clotting diseases
Chemicals or toxins
Autoimmune disease
Book First Walk Free!
Why Getting White Gums Occurs in Dogs
A loss of blood in your dog can signify a serious health issue. It is important to make an appointment with your veterinarian. Causes may include:
Internal Parasites
Internal parasites, such as coccidia and hookworms can cause blood loss. Parasites that live in the intestines feed off of the dog's blood, causing anemia. Heartworms and other preventable parasitic infestations may result in whitened gums.
Internal Bleeding
If your dog is bleeding internally, this may be apparent in bloody stools. Internal bleeding can cause your dog's gums to be white. Weakened and damaged blood vessels, trauma, or hemorrhage can cause internal bleeding.
Tumors
If your dog has a tumor, either benign or malignant, it may bleed. Once it becomes larger, it may bleed more, and it may also touch the blood vessels near it. This may cause even more internal bleeding and will be an emergency situation.
Blood Clotting Diseases
Blood clotting disorders, such as hemophilia, coagulopathy, protein deficiencies, thrombosis, and other conditions may cause the gums of your dog to be white. This is due to the increased amount of anemia as the red blood cells are excessively lost when trauma or internal bleeding occur.
Chemicals or Toxins
Certain poisonous chemicals that are used to kill pests, such as rodenticides, contain anticoagulant. This anticoagulant, when ingested, causes internal bleeding. This inner loss of blood can make your dog's gums white.
Autoimmune Disease
Certain autoimmune diseases, such as hemolytic anemia, can cause loss of red blood cells. Dogs with this condition have an abnormal immune system that overreacts to otherwise healthy cells. These healthy red blood cells can be destroyed, and will cause anemia.
What to do if your Dog is Getting White Gums
If you notice your dog has not been feeling well or has been showing symptoms that are unusual, make an appointment with your veterinarian. Your veterinarian will ask you about your dog's health history, his actual symptoms, and how long he has had those symptoms. He will then perform a complete physical examination, and you may notice that during this examination he will check his gums.
If your dog has white gums, your veterinarian may get right to work in order to figure out the cause. He may take blood work, evaluating the biochemistry profile. A urinalysis and fecal sample analysis will be ordered. These initial tests will guide the veterinarian in making a diagnosis.
Depending on the laboratory results, your veterinarian will possibly run further tests to figure out what is causing your dog's gums to be white, and why he may be losing blood. Once your medical professional is able to diagnose your companion with a specific reason, he will communicate with you the treatment options and prognosis.
Prevention of Getting White Gums
There may be actions you can take to prevent your dog from losing blood. Keeping all poisonous chemicals out of the reach of your dog is an effective method. Making sure you take your dog to all of his veterinary appointments will also keep you proactive in his overall health. When your dog has a physical examination, your veterinarian thoroughly checks his system and talks with you about any symptoms he may be experiencing. Keeping regular check-ups may catch any illness or disease early on so any treatment given will be successful.
Cost of Getting White Gums
The cost to treat anemia due to internal parasites, such as heartworm may be approximately $1800. The approximate cost to treat cancerous tumors, which can involve surgery and extensive follow-up, may be $9000.
Getting White Gums Questions and Advice from Veterinary Professionals
Goldie
Australian Shepherd
9 Years
0 found helpful
Has Symptoms
White gums, no appetite, cold
My Australian shepherd (9), has started eating soil and scratching holes in the walk to get to the plaster. She is already diagnosed bring anaemic and also has too little white cells. But now my 1yesr old beagle so tarts with the same symptoms!! What could be the cause???
I have a Australian Sheppard puppy..6 months..he likes soil and rocks..which I dont encourage
Add a comment to Goldie's experience
Was this experience helpful?
Grey
Pit bull
8 Months
0 found helpful
My dog, have white gums and there is some bleeding from the gums where his teeth exit the gums. His teeth is not rotten. I am thinking that his blood is thin, he also has red brushes on his belly the way thy say you must check for internal bleeding. There is no blood in his stool and he is not vomithing so I don't think he has internal bleeding. Maybe eeting mice that ate poisen. What can I give him to help.
Add a comment to Grey's experience
Was this experience helpful?
Maybell
Labrador Retriever
8 Years
0 found helpful
I noticed my lab has white gums and is moping around. We just lost her pen mate 2 days ago. Could the white gums be from her mourning and not wanting to eat? She's be in the same pen with the other dog for 5-6 years.
Add a comment to Maybell's experience
Was this experience helpful?
Porkchop
German Shepherd/Saint Bernard mix
7 Years
0 found helpful
Porkchop is an outside dog and my parents refuse to keep his shots up to date and take him to the vet to see if anything is wrong. I noticed yesterday that his gums are really pale. I don't know of any other issues because I don't see him much since I'm at school. He is always lethargic so him laying in his doghouse most of the day is not uncommon. He also eats very little on a regular basis especially if it's raining for some reason, so there's no abnormal activity there. What should I do?
Add a comment to Porkchop's experience
Was this experience helpful?
Zeus
Siberian Husky
2 Months
0 found helpful
Has Symptoms
Brownish and Reddish Liquid stool
Zeus started to eat very little, and by tomorrow he completely stopped eating, i gave him food but he won't eat. He has brown and reddish liquid stool. I checked his gums and they were as pale as his teeth. He won't play, stand up or wag his tail. When i opened his mouth, i found that there were signs to drooling. His she-friend pup was the complete opposite of him. Our house was too far to drive to the nearest veterenarian. We already had a german sheperd puppy who had the same symptoms as him, but died 4 days after it started. What can i do to lessen these symptoms, and Zeus will still be alive to send him to veterenarian on saturday? (Our time here is Monday)
Add a comment to Zeus's experience
Was this experience helpful?
Malikye
Maltese Shih Tzu
1 Year
0 found helpful
Malikye has white/light pink gums he spews up yellow mucus everyday his always tired but still has energy they will come up red sometimes but they mainly stay white pink
Add a comment to Malikye's experience
Was this experience helpful?
Ronnie
Labrador Retriever
4 Years
0 found helpful
Ronnie often has a white tongue and gums... I am trying to track what it can be as bets have done blood test and came back that he was not anemic.
I have noticed a small pattern in that he has white tongue and gums before going for a poo and then after has colour back. Other times it is random.
Add a comment to Ronnie's experience
Was this experience helpful?
Rusty
Jackrussel
13 Years
0 found helpful
Has Symptoms
Pale gums, tired, not eating
The day before yesterday, I woke up and my dog was panting heavily. I looked online and thought it could be due to heatstroke, as it has been extremely hot. I gave my dog a cool bath and he stopped panting, but seemed tired for most of the day yesterday. This morning, he went outside and seemed normal self. As it was hot again today, I decided to leave him in my house where it is cooler. When I got home he seemed tired again and I checked his gums and they are pale. Can a heatstroke cause this?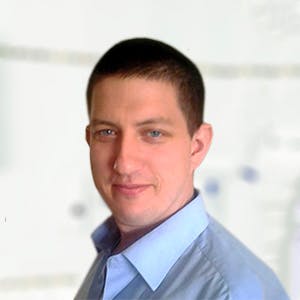 3320
Recommendations
Heatstroke may cause the gums to be bright red or pale, however there are other causes for pale gums and lethargy as well; I would recommend popping into your Veterinarian to check hydration levels and possibly the blood counts to be on the safe side, without examining him myself I cannot say for certain if it is the heatstroke or not. Regards Dr Callum Turner DVM
Add a comment to Rusty's experience
Was this experience helpful?
Chip
Tibetan Terrier
1 Month
0 found helpful
My four week old puppy has been to the vet already and was anemic due to fleas and ticks and he has treated about two days ago but his gums are still white and he still breathes heavy but is energetic. He cries and fidgits a lot before he sleeps, should i be worried that his problem may not only be the ticks and what should i do to increase his blood count?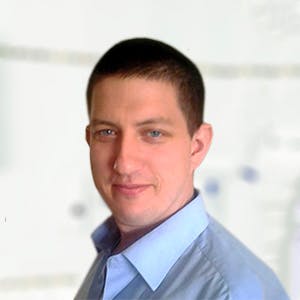 3320
Recommendations
If the anaemia was due to fleas and ticks (it would take a lot of them), it would take some time for the body to produce more red blood cells; production isn't instant and red blood cells need to go through several developmental stages before becoming functional red blood cells (it can take around a week and requires stimulation from the kidneys), checking reticulocyte counts are a good indicator that red blood cells are being produced (although this number can be zero in some healthy animals). All you can do at this time is offer supportive and symptomatic care, if blood counts are too low options like blood transfusion may be required; other possible causes for anaemia should also be checked and ruled out to be on the safe side. Regards Dr Callum Turner DVM
Add a comment to Chip's experience
Was this experience helpful?
Jack
Indian pariah
3 Months
0 found helpful
Has Symptoms
Tarry blood poop white gums and eye
My 3 months dog is bitten by other dog spinal injury suddenly paralysed after next day my dog start tarry black blood poop diarrhea every time and his gums and eyes is turned white looking very weak very blood loss and drinking water but not eat
I take my dog to vet he give some injection but nothing happens give me advice treatment injection names medicine name fast please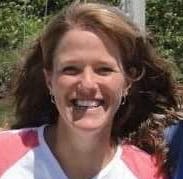 1611
Recommendations
Thank you for your email. Jack needs further medical attention immediately. There aren't any OTC medications that can help him, and he needs supportive care at this point. I hope that he is okay.
Add a comment to Jack's experience
Was this experience helpful?