What is Breathing Heavily?
It is likely you will be concerned if your dog is breathing heavily. This symptom may be the result of numerous health issues and should be considered in conjunction with any other symptoms experienced. Heavy breathing can occur in dogs of any age and quick treatment is important to avoid complications. If your dog is struggling to breathe or his breathing is labored, it is called dyspnea. If he is breathing fast, it is known as tachypnea. The following conditions may lead to heavy breathing in your dog:
Heat stroke
Pain
Congestive heart failure
Heartworm infection
Chronic illness
A disease that impacts his nose
A disease that impacts his lungs and small airways
How serious your dog's heavy breathing is will depend on why it is happening. It will be important that you bring your dog in for an examination so that your veterinarian can determine whether his heavy breathing is the result of something minor or a more serious health condition.
Book First Walk Free!
Why Breathing Heavily Occurs in Dogs
The reason for your dog breathing heavily will depend upon its cause. For example:
Heat Stroke
After exertion, you will see your dog breathe heavily. Certain breeds of dogs are more likely to experience this as a result of having short snouts (Bulldogs, Boston Terriers and Pugs, for example). Heavy breathing or panting can also be a symptom of heat stroke. Other symptoms of heat stroke include thick saliva, a bright red tongue, vomiting, diarrhea or coma.
Pain
Heavy breathing can be a sign that your dog has an injury or illness and is in pain. Should the heavy breathing occur suddenly, it can be the result of an injury. Other symptoms of pain and trauma may also be present, to include a decrease in appetite, anxiety, licking a particular place, and restlessness. While you may not see an injury, the damage can be internal.
Congestive Heart Failure
Should your dog be experiencing congestive heart failure, he may experience respiratory symptoms. Congestive heart failure happens when your dog's heart is damaged and does not pump enough blood through his body, causing his cells to not receive enough oxygen. His respiratory system will work extra hard to compensate for this and his breathing will be labored. This will cause retention of fluid in his lungs and body cavities. Other symptoms of heart failure in your dog include less tolerance of exercising, a blue or grey tint to his gums, trouble breathing, and coughing.
Heartworms
Heartworms are a parasitic worm that can infest your dog's heart and lungs; they are spread by mosquito bites. In a severe infestation, your dog may breathe heavily, as well as cough (possibly coughing up blood) and retain fluid in his abdomen.
Chronic Illness
Cushing's syndrome and respiratory disorders are chronic illnesses that can cause heavy breathing in your dog. In Cushing's syndrome, your dog's adrenal glands may begin to produce too much cortisol, leading to heavy breathing, hair loss, excessive hunger and a pot-belly.
Disease Impacting Nose
Heavy breathing may occur in dogs that have certain diseases in their nose, for example: tumors, bleeding and bacterial or viral infections.
Disease Impacting Lungs and Small Airways
Heavy breathing is a symptom of a bacterial or viral infection like pneumonia. This can occur as a result of pulmonary edema, tumors, heartworm infection and bleeding in the lungs. Should your dog experience issues with the small airways in his lungs, like asthma, allergies or tumors, he may also display heavy breathing.
What to do if your Dog is Breathing Heavily
If you notice that your dog is breathing heavily, it is important that you contact your veterinarian. Should you observe signs of heat stroke in your dog, you will want to wrap him with towels that are soaked in cool water to lower his temperature prior to taking him to the clinic or animal hospital.
Your veterinarian will conduct a physical examination of your dog, and ask you for information regarding the symptoms you have noticed and when you first noticed them. Your veterinarian may ask you about your dog's diet, and whether he is currently taking any medications and/or supplements. The gums of your dog will be viewed as their appearance will help your veterinarian determine if enough oxygen is getting to his organs. While examining your dog, your veterinarian will look to see if there are any signs of an injury or pain from an underlying condition.
Your veterinarian will take your dog's temperature; should your dog's temperature be elevated, your veterinarian may consider heat stroke. A stethoscope will be used to listen to your dog's heart. Should he have any concerns about your dog's heart, further testing may be conducted. Your veterinarian will assess your dog's lungs to see if there are possible issues leading to his heavy breathing.
Depending on what is seen during the physical examination, your veterinarian may request a blood and urine sample for analysis, which will help to determine if there are heartworms or underlying diseases present. Chest x-rays may be taken to help view the heart and lungs to look for any changes. An electrocardiogram can be used to measure electrical activity of your dog's heart as well as its rate and rhythm, allowing abnormal rhythms to be determined. An echocardiogram can be done in order to see the pumping efficiency of your dog's heart. Treatment for your dog will depend upon your veterinarian's diagnosis. Should your dog be having significant breathing difficulties, supplemental oxygen will be administered and in some cases chest tubes will be used to eliminate fluid around your dog's lungs.
Prevention of Breathing Heavily
There are things that you can do proactively to avoid some of the conditions that can lead to heavy breathing in your dog. To avoid heat stroke, for example, it is important that you don't leave your dog in a parked car and if he is left outside in hot weather he should have appropriate shade and a lot of fresh clean water. Heartworms can be prevented in your dog by giving him a preventative medication as directed. It is important that you provide your dog with a healthy diet and the opportunity for plenty of exercise in order for him to maintain both his emotional and physical health. Regular check-ups for your dog are helpful as it will allow your veterinarian to catch any potential health issues early.
Cost of Breathing Heavily
The cost of treatment for your dog's heavy breathing will vary based upon its cause, the condition's severity and where you live. The average cost of treatment for heartworms, for example is $1,800 while the average cost to treat congestive heart failure is $2,500.
Breathing Heavily Questions and Advice from Veterinary Professionals
Dora
Labrador Retriever
4 Months
0 found helpful
Dora played quite a lot today and was breathing heavily after that for nearly half an hour. She was playful throughout the day.
At night she was super active so i took her out and she played again by running and again is breathing heavily and normal after sometime and this keeps going on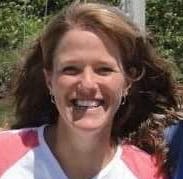 682
Recommendations
Thank you for your email. Dogs do pant after exertion, especially if they get overheated. Without seeing Dora, I'm not sure if her breathing is normal or not. If you aren't sure, one thing to be careful of is to make sure that she is not getting too hot. If the breathing continues, you should have her examined by a veterinarian to make sure that everything is okay with her.
Add a comment to Dora's experience
Was this experience helpful?
Oreo
Papi-poo
4 Years
0 found helpful
Hello, I own a Papion Poodle who is about 4 years old and weighs around 20lbs. He is a little chubby but I have been noticing him breath a lot heavier than normal. He also continues to do this strange gag/hacking up motion but never throws up.
Could my dog have asthma?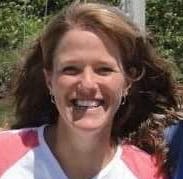 682
Recommendations
Thank you for email. There are a few things that could be causing that breathing and hacking. Oreo may have a bacterial infection, or his weight could be contributing to his breathing. It would be best to have him seen by your veteirnarian, examined, and possible x-rays to make sure that everything is okay with him. Theyll be able to find out what is happening with him and find an effective treatment. I hope that everything goes well with him.
Add a comment to Oreo's experience
Was this experience helpful?
Max
Labrador Retriever mix
9 Years
0 found helpful
Recently, my dog, Max, will start breathing very heavily. He could be laying down, doing nothing, and he will just start breathing very heavily. These episodes can last either 2 minutes or 20 minutes.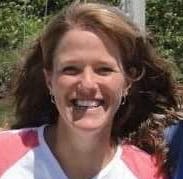 682
Recommendations
Thank you for your email. It would be best to have him examined by your veterinarian. Heavy breathing can be caused by exertion, overheating, or lung disease. Your veterinarian will be able to examine him, might want to take some x-rays, and will be able to decide if his behavior is a problem or not. I hope that he does well.
Add a comment to Max's experience
Was this experience helpful?
Kodie
Pomeranian
3 Years
0 found helpful
I have a Pomeranian and he has started to breath heavily but isn't lethargic and still eats normally, I do know that he has bad hips and a floating knee cap could the pain make him do this?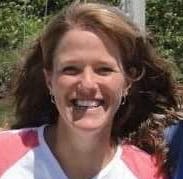 682
Recommendations
Thank you for contacting us. Without examining Kodie, I can't really comment on what might be causing the heavy breathing, but it could be pain, nervousness, anxiety, heart or lung problems. If he continues to breathe heavily, it would be a good idea to have him seen and examined by your veterinarian to make sure that his heart and lungs are healthy, and that he isn't in such pain that it is making him pant.
Add a comment to Kodie's experience
Was this experience helpful?
Gustav
Mixed breed
13 Years
0 found helpful
Good Morning

My sisters dog is 13 years old and breathes heavily. He also has a tendency to drink lots of water. He falls over when he urinates. Should I be concerned?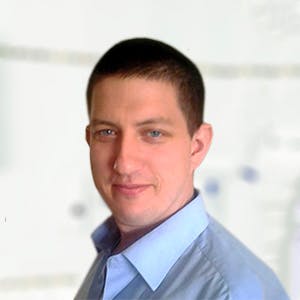 2159
Recommendations
In a dog Gustav's age we need to be cautious as there are many health problems which may develop once a dog reaches double digit age; if he is having breathing difficulties and you've noticed an increase in thirst you should visit your Veterinarian for an examination to determine the underlying cause of the symptoms. Hormonal conditions, heart disease, liver and kidney disease are all possible causes and need to be ruled out among other possible causes. Regards Dr Callum Turner DVM
Add a comment to Gustav's experience
Was this experience helpful?
Jagger
French Bulldog
5 months
0 found helpful
My 5 month old puppy broke a piece of bone off his growth plate on his knee and the vet wants to do sugary after not even seeing the puppy just seeing the xrays and will charge us 2500. I read online that some owner this happens to don't do surgery and just let it heal on its own. what is your opinion? surgery or not? My fiance is a vet tech and having it be her animal she is very emotional. I think we should just let it heal on its own. Whats your opinion?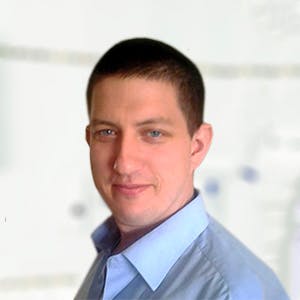 2159
Recommendations
This is really one of those 'it depends' moments, the severity and level of avulsion will have a bearing on whether it needs to be surgically corrected or not; also growth plate injuries (due to trauma to other bones) may also cause angular limb deformities which may require corrective surgery later on if required. If you have concerns, you should ask for a copy of the x-rays and get a second opinion from an another Veterinarian in your area. Regards Dr Callum Turner DVM
Add a comment to Jagger's experience
Was this experience helpful?
Shadow
Cocker Spaniel
8 Years
0 found helpful
My 8-9 year old Cocker Spaniel has been breathing very heavily for quite a while, recently he has started to cough it almost sound like a goose. He also has been bitting his feet a lot and has a rash by his genitals that seems to be bothering him.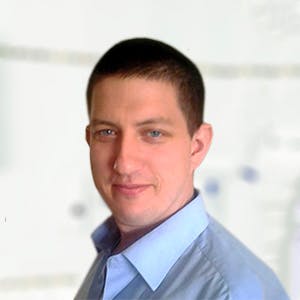 2159
Recommendations
Any breathing difficulty should be seen by your Veterinarian immediately as it may indicate airway disorders, heart disease among other conditions; the biting of his feet and a rash may be due to allergies which can be difficult to determine the cause of. I would recommend having your Veterinarian check Shadow over to determine the cause of the breathing difficulty. Regards Dr Callum Turner DVM
Add a comment to Shadow's experience
Was this experience helpful?
Bandit
Dachshund
1 Year
0 found helpful
My dog is breathing fast and he has never done thar before .and i dont know if its normal if the inside of his mouth should be warm..im just really worried and wondering what should i do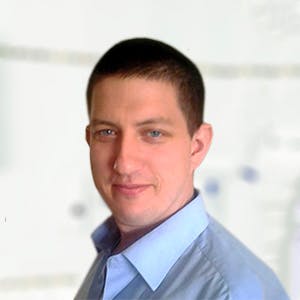 2159
Recommendations
Dogs are warmer than humans by a few Fahrenheit so it may feel warm regardless; however an increase in respiration may be caused by allergies, infection, pain, abdominal distention among other causes; if this continues you should have Bandit checked by your Veterinarian to be on the safe side as there are many possible causes and without checking him I cannot say what the actual cause is. Regards Dr Callum Turner DVM
Add a comment to Bandit's experience
Was this experience helpful?
Buttons
Dachshund
10 Years
0 found helpful
Buttons woke us up tonight because she was yelping. She stopped after a minute and we thought maybe she'd just had a bad dream, but now she's taking quick, somewhat shallow breaths. Because of her age I get a little nervous every time she acts out of the ordinary, should we be concerned there is something serious going on?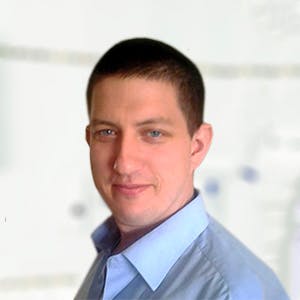 2159
Recommendations
It is possible that Buttons had somewhat of a bad dream and her breathing may be reflecting that; I would keep an eye on her over the next few hours but if the increased breathing rate continues, you should visit your Veterinarian as there may be something impeding breathing or the increase in breathing may be indicative of pain. Regards Dr Callum Turner DVM
Add a comment to Buttons's experience
Was this experience helpful?
Willow
pitbull
10 Weeks
0 found helpful
My pitbull puppy I just got today is breathing fast, but she's still playful. is something wrong? I don't know if she's just panicky from a new home but I'm really worried.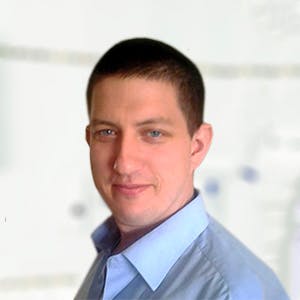 2159
Recommendations
Willow's breathing may be elevated due to a new environment, smells or stress; the breathing of a puppy is higher than an adult dog but shouldn't really exceed 35 breaths per minute at rest. Keep an eye on her, but if it continues take her to be checked over by a Veterinarian (good to start a relationship early). Regards Dr Callum Turner DVM
Add a comment to Willow's experience
Was this experience helpful?
Saddie
Dachshund
12 Years
-1 found helpful
Our girl Saddie was pretty normal until 2 nights ago. After trying to eat a treat whole, the next day we woke to her breathing heavily and lethargic. She has improved since then, wanting to go out, drinking water and eating some soft food but her breathing remains the same. Should we be more concerned than we already are?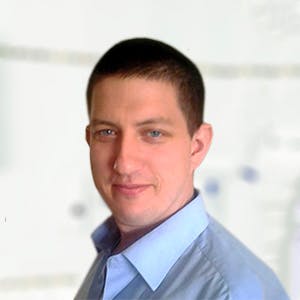 2159
Recommendations
I am always concerned when breathing is affected and if Saddie is having breathing difficulties I would highly recommend you visit your Veterinarian immediately to determine the cause. A treat swallowed whole would cause some discomfort going down, but if she is eating I don't think that is the cause. Regards Dr Callum Turner DVM
Now she's eating only sometimes
Add a comment to Saddie's experience
Was this experience helpful?
Donut
Dachshund
6
0 found helpful
I came home a couple of weeks ago and my dog, Donut was breathing extremely quickly on the couch. The couple nights before I noticed she had been coughing, breathing maybe a little deeper, but nothing super crazy. I thought I would take her to the vet, but upon seeing her breathing so quickly i rushed her to the vet. After blood and vitals came back normal, they ran x rays. X rays came back clear but had a small area in lungs that was fuzzy. They sent me home with an antibiotic and hydrocodone for the cough. She didn't improve a ton, and after the meds were almost done I scheduled a follow up after one night where my dog couldn't get comfortable and was sleeping sitting up/head stretched out.

Now she is on termaril - p since Friday night and the cough only comes when she's over excited and it went from a gagging/puke sounding cough to a much quieter dry cough. Today for instance it only happened twice. The meds knock her out, almost sedated at night. While I've seen some improvement, I'm still so nervous that we don't have the proper diagnosis. Vet thinks bronchitis or asthma, but said we can't be "100% sure." She's assured me it isn't "likely" that it's her heart, and that termaril p would make it worse if it was, but I just really want a hard answer. Any advice or second opinion would be so helpful :(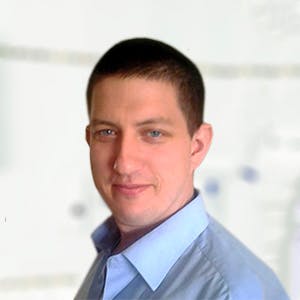 2159
Recommendations
It is difficult to say what the specific cause of Donut's breathing difficulties are, it is encouraging that the Temaril-P is showing some signs of improvement but it is normal for a dog which has some respiratory issues to start coughing when excited or during periods of exercise. The fuzzy area on the x-ray may be due to numerous different causes like infection, inflammation or something different which may be unrelated. I would give Donut a bit longer with the Temaril-P before taking any further action since you've notice some improvement; try to keep Donut calm to prevent inducing a cough or gag. Regards Dr Callum Turner DVM
Add a comment to Donut's experience
Was this experience helpful?
Bentley
Maltese
Ten
0 found helpful
My Dog, Bentley is breathing heavily, sort of panting, while resting and walking. He doesn't want to run, but walks really slow. He has been eating very little and continues to drink water. He continues to eat his treats and he has also lost weight.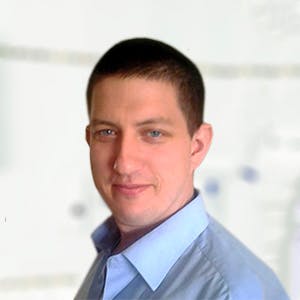 2159
Recommendations
With any breathing difficulties I always recommend visiting your Veterinarian especially if there is difficulty whilst at rest. In a dog of ten years old, we have to consider heart failure as a possible cause; other causes may be due to laryngeal disorders, narrowing of airways, respiratory tract infections and other disorders. Regards Dr Callum Turner DVM
Add a comment to Bentley's experience
Was this experience helpful?
Gaby nicknamed for Gabriela
Shi Tzu/ Maltese mix
5 Years
0 found helpful
Has Symptoms
heavy breathing, panting, shaking
My 5 year old Shi Tzu/Maltese mix Love of my Life, Gabriela, has been breathing heavily, panting & she was also shaking a bit while going back & forth to the bathroom & in & out of the tub & around the back of our toilet all of a sudden in the last hour or 2. What could be going on with her & what can I do until I take her to the Vet tomorrow?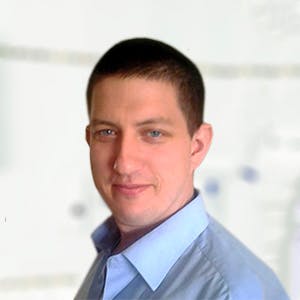 2159
Recommendations
This is strange behaviour, especially if this is completely out of character for Gabriela, this type of behaviour usually is attributable to pain and a dog trying to find their place and somewhere they cannot feel the pain as it is a confusing time for them. I would recommend trying to comfort her during this time and take her to see your Veterinarian when they open in the morning. Regards Dr Callum Turner DVM
Add a comment to Gaby nicknamed for Gabriela's experience
Was this experience helpful?
Nitra
Labrador Retriever
8 Years
0 found helpful
Medication Used
Tobramycin ophthalmic solution
My dog started panting all of sudden, is having muscle spasms on both her legs, and is refusing food or water which is unlike her, is also limping one of her legs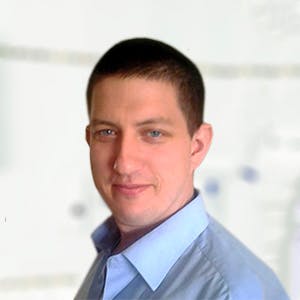 2159
Recommendations
If you are noticing these symptoms, visit your Veterinarian or Emergency Veterinarian as these symptoms may be due to a reaction to treatment or progression of symptoms; I cannot give you more specific information as I cannot examine Nitra. Regards Dr Callum Turner DVM
Add a comment to Nitra's experience
Was this experience helpful?