What is Gagging?
Gagging is a normal reflex that dogs have and it generally comes on quickly and just as quickly is gone without recurring. Older dogs will be especially susceptible to gagging because they will produce more mucus, this will cause them to gag occasionally. Recurring gagging or non-stop gagging is a cause for concern and will require veterinary intervention. Possible causes of recurring gagging include:
Foreign object in the throat, esophagus or mouth
Kennel cough
Sinusitis or rhinitis
Intestinal parasite infestation
Heart disease
Tracheal collapse
The first thing you should do is check your dog's mouth for any foreign objects. Gently feel along the roof of your dog's mouth and then check and under the tongue. If you feel something and can easily remove it without the object falling down your dog's throat, do so. If you are unsure, take your dog to your veterinarian immediately. Objects lodged in the throat or esophagus will require your veterinarian to try to retrieve to clear the blockage and stop the gagging.
Book First Walk Free!
Why Gagging Occurs in Dogs
While occasional gagging is not something to worry about, recurring or non-stop gagging can be cause for alarm. Have your dog thoroughly checked by your veterinarian to determine the cause of your dog's gagging.
Foreign Object in the Throat, Esophagus or Mouth
Small objects such as toys and sticks can easily become lodged in the back of your dog's throat. These types of objects can also enter the esophagus and throat. You must closely monitor your dog when they are playing with certain toys and do not encourage chewing on sticks or rocks. Your dog will gag, claw that their mouth, drool and possibly vomit.
Kennel Cough
This is an illness that is contagious to other dogs. Your dog will have a hacking cough that is dry and many times accompanied by gagging. As the illness runs its course the gagging and coughing will become worse. Your veterinarian will prescribe medications to alleviate your dog's cough and gagging.
Sinusitis and Rhinitis
Sinusitis is a sinus infection and rhinitis is a nasal infection. The postnasal drip from these infections will cause your dog to gag and retch. Infected teeth are a common cause of these infections. These infections will require medications from your veterinarian.
Intestinal Parasite Infestation
All puppies are born with intestinal parasites and therefore de-wormings will be necessary. It is easy for dogs to pick up intestinal parasites without you realizing it. Gagging and coughing can be a sign that your dog is suffering from a roundworm infestation. The larvae will migrate to the lungs and then penetrate the capillaries in the lungs and move into the air sacs. Your dog will suffer from chronic gagging because the roundworms are in the air sacs. You may see worms in your dog's stool or in their vomit.
Heart Disease
Gagging can be a sign that your dog is suffering from heart disease, especially in senior dogs. Chronic or non-stop gagging accompanied by fast breathing, exercise intolerance, lethargy and a bluish tint to their tongue are signs that your dog is suffering from cardiovascular disease.
Tracheal Collapse
Tracheal collapse is common in smaller breeds such as the Chihuahua. Your dog will have recurring gagging and the collapse will worsen over time and may require surgical intervention. Tracheal collapse can be congenital, or a birth defect, or it can be acquired at some time in your dog's life.
What to do if your Dog is Gagging
Sometimes it can be difficult to tell when your dog is in need of medical attention. If your dog is gagging more and more often or the gagging is accompanied by a cough, nasal discharge, difficulty breathing, lethargy, clawing at the mouth, fever or excessive panting/drooling, you need to see your veterinarian immediately as your dog could be in extreme distress.
Clearing the mouth, throat or esophagus will be the first thing your veterinarian will do to ensure that there are no foreign objects obstructing their airway or in their throat. Antibiotics will be prescribed if your dog is suffering from sinusitis or rhinitis.
Your veterinarian will perform a fecal exam to verify the presence of intestinal parasites and will prescribe the appropriate wormer for your dog. Be sure to follow up with your veterinarian two weeks after giving the wormer to ensure that all parasites have been eradicated. Pick up your dog's feces immediately to keep your dog from becoming re-infested.
Heart disease and tracheal collapse will be treated by your veterinarian and treatments will vary depending on the severity of the disease. You will need to speak with your veterinarian regarding treatment options.
Prevention of Gagging
To prevent your dog from chronic recurring gagging keep certain things from your dog such as sticks, small toys or bones. These things, if lodged, can cause gagging. Make sure you take your dog for regular check ups, especially if they have been diagnosed with an underlying condition such as heart disease or tracheal collapse.
Regularly have fecal exams done on your dog and when intestinal parasites are found, use an appropriate wormer that will kill off those parasites. If your dog is going to be boarded, be sure to give the Bordetella vaccine which will protect your dog against contracting kennel cough.
Cost of Gagging
The cost of treatment for your dog will depend on the underlying cause of their gagging. The average cost for treatment of an intestinal parasite infestation is $300. Treating kennel cough will average $650. If your dog has been diagnosed with heart disease, treatments will average $2500 whereas treatment for tracheal collapse will average about $1800.
Gagging Questions and Advice from Veterinary Professionals
Bella
Shih-chon
12 Years
0 found helpful
My 12 year old dog started with a voice change is her bark about 1 1/2 weeks ago. She had a visit last week and again on Monday to the vet. Everything seemed to be the same with all her habits until this past weekend. She was lethargic over the weekend and wasn't eating much, sometimes she gagged while just laying down and also when I would give her food, water, or even put near her mouth. The vet did an x-ray on Monday. Ruled out heart problems, (although her heart was enlarged on one side, they said that could be common in a dog her age. She had 2 major surgeries the past 2 years for stones in her uterus. She was spayed last year as well during one of her surgeries, because we think she was getting infections from False pregnancies. I'm very concerned and heart broken. The next step is blood work, but I wanted to wait to see if she perked up after she was given pills to stimulate her appetite. Please help, my heart can't take much more. Any advice or wisdom to offer?
Has she found any relief?
Add a comment to Bella's experience
Was this experience helpful?
Barney
Labrador Retriever
11 Years
1 found helpful
my 11 year 9 month old Labrador keeps gagging / choking randomly during days and nights (about 4-5 times per day). He has been doing this for about 2-3 weeks. He has no other symptoms. It just sounds like he is choking. He will gag loudly once and then be fine. He has had no change in diet or exercise levels. He is not coughing anything up and is otherwise in good health. What could be causing him to make this gagging / choking sound?
I have a 10 yr old female (Mia) with the same symptoms. Her bark is completely gone. Usually she is still playful and good appetite. Tonight she's a bit lethargic. Please let me know what they think.
Add a comment to Barney's experience
Was this experience helpful?
Kiwi
Puggle
12 Years
0 found helpful
My parents dog seems to have an issue, whenever too much pressure is put onto her sides or chest she starts to gag. This can be from just picking her up or petting her too hard. She is overweight and fairly inactive, I am trying to get them to change her diet and walk her more often to hopefully get some of the weight off but I am not sure if that is the only cause of the problem.
Add a comment to Kiwi's experience
Was this experience helpful?
Koko
Dachshund
5 Years
1 found helpful
my dog gags and looks like she's about to puke.. happens randomly.. mostly at night when she's just sitting with me or in bed.. her eating is normal and her energy level is normal too... I just don't kbow what is going on with this gagging thing..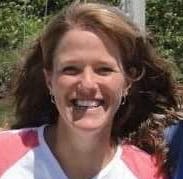 1608
Recommendations
Without seeing Koko, I"m not sure why she is doing that either. Some dogs do gag intermittently, and it isn't anything to worry about, but some dogs do have intestinal or esophageal problems that cause this. If you are not sure that is is normal, it would be best to have her examined at some point by a veterinarian, let them know what she does, and they'll be able to look at her and determine how best to treat this problem.
Louie ate raw chicken thigh (he's 9 months old) another dog started him while eating and he gagged for 2 days. Just as I was about to take him to the vet when he vomited his entire breakfast. No gagging since. No more raw food period.He also likes to eat grass then gag and vomit.
Add a comment to Koko's experience
Was this experience helpful?
Simon
Labrador Retriever
7 Years
0 found helpful
My dog got his head caught in the car window when stepped on the control and started yelping and I stopped it on time. That was about 3 months ago and he did not have any issues after that. I was wondering if the causes could be delayed. He now gags once in a while and he is fine and healthy other wise.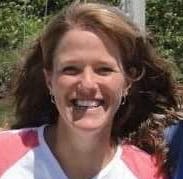 1608
Recommendations
I would be surprised if he didn't' show any signs right after the trauma and started to show signs now, but I suppose it is possible, if scar tissue or thickening occurred. If the gagging becomes a problem, it would be best to have him examined by a veterinarian, as they can see him, determine what might be causing the gagging, and get any treatment that he may need.
Add a comment to Simon's experience
Was this experience helpful?
Cajun
german sheperad mix
2 Years
0 found helpful
What should I do when my dog gags all the time and pucks white stuff?
It also started in the begging of last month he hasn't eat any human food he eats normally and he uses the bathroom fine. We just need to find out what is wrong with him.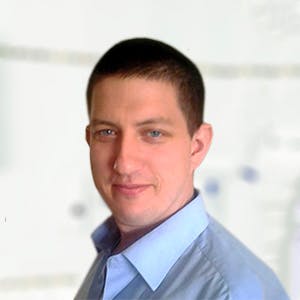 3318
Recommendations
There are various causes for a dog to gag which may include nausea (especially vomiting white foam), stray hairs, foreign objects among other causes; if Cajun is vomiting white foam it is indicative that the stomach is empty, you should ensure that he is eating a high quality kibble suitable for breed, age and weight. If there are still issues, you should have your Veterinarian check him over to be on the safe side. Regards Dr Callum Turner DVM
Add a comment to Cajun's experience
Was this experience helpful?
Rory
Golden Retriever
7 Months
0 found helpful
7 month golden retriever is gagging occasionally without vomiting anything up. Cannot see anything in the mouth or throat. Eating, drinking, playing and pooping regularly. Gave Benadryl last two days to see if it was allergies but made no difference. Any ideas?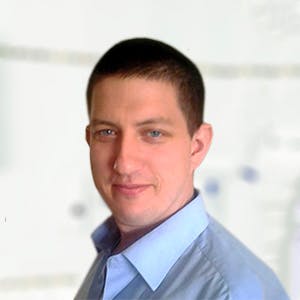 3318
Recommendations
Gagging may be an initial sign of kennel cough or may be due to irritation caused by foreign bodies (like a stray hair) or some other respiratory tract disorder. Some issues with the stomach may also cause gagging too; it is important to speak with your Veterinarian to determine if it is something infectious or another cause. Regards Dr Callum Turner DVM
Add a comment to Rory's experience
Was this experience helpful?
Charlie
Shih Tzu
1 Year
-1 found helpful
My dog is about to turn 2 in 2 weeks. 2 weeks ago she started to gag and she vomited. Now she's been gagging almost everyday now and she looks like is going to vomit again. I don't know what it is or what to do?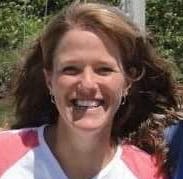 1608
Recommendations
Thank you for your email. Without seeing her, I can't comment on what might be happening with Charlie. Some possibilites might be kennel cough virus, or an irritation or infection of her throat. It would be best to have her examined by your veterinarian to make sure that she is okay, take x-rays if needed, and get treatment for her. I hope that she is okay.
Add a comment to Charlie's experience
Was this experience helpful?
Nilla
Spinone Italiano
13 Years
0 found helpful
My dog is 13. She has been coughing/gagging for a while now. We have tried Loratidine, Apaquel (sp), steroids, and a ton of other prescription meds from the vet. They have said she has severe allergies. We have changed her food to grain free, chicken free, dye free. That's hard to do. The only thing that seems to work is Benadryl. How much is safe for her.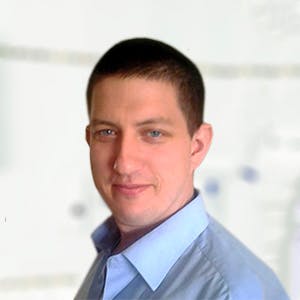 3318
Recommendations
Allergies can be difficult to manage, especially if they are caused by environmental allergies; I would recommend allergy testing just so you know that allergen(s) you're up against. Benadryl is a great product and can be given safely at 1mg/lb twice per day; start at 0.5mg/lb daily and work up the dosage if it isn't effective. Regards Dr Callum Turner DVM
Add a comment to Nilla's experience
Was this experience helpful?
Jack
Labrador Retriever and Jack Russell Terrier mix
11 Months
0 found helpful
Our puppy is turning 1 in a couple weeks. He started gagging sporadically about a week ago. The first few times, it was only a few times a day. He vomited one day and we thought he expelled some small sticks... but the gagging continued the next day. This morning he sounded very hoarse and more labored while he gagged or hacked. Like a dry hacking. It went on for 2-3 minutes. First time I felt scared for him. Almost immediately after his dry hacking spell, he ate his breakfast like nothing was wrong. What could be going on?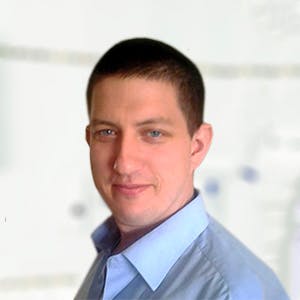 3318
Recommendations
There are many reasons for a dog to gag, many times it is due to a stray hair at the back of the throat, but other times it may be due to other causes including tracheal disorders, laryngeal disorders, allergies, chemical irritation, foreign bodies among other causes. Without giving Jack a once over I cannot tell you the cause, if he isn't in any distress and he isn't struggling to breathe just keep an eye on him and try to see if there are any triggers; if it continues, bring it up with your Veterinarian at your next visit. Regards Dr Callum Turner DVM
Add a comment to Jack's experience
Was this experience helpful?
Sox
Norwegian Elkhound
13 Years
0 found helpful
Has Symptoms
Labored and difficult breathing
Urinary and occasional stool accidents
Medication Used
Duralactin canine joint plus chews
Hill prescription mobility food
My dog has had short periods of gagging at night without any product being expelled. She just had one that lasted for about 5 minutes.Her health has gone from looking like a 9 year old to becoming her age within the last couple of months. Never used to urinate or have bowel movements on walks but now it just seems to drop out of her and she has difficulty squating to do her business. Her breathing goes from one extreme to the other when she is at rest. It is sometimes so shallow I don't think she is breathing to labored.Since she has had these changes come on so quickly don't t know if heart issues could be a cause. It s10 till 3 in the morning and she jysted driufted back to sleep. Was going to take her in as an emergency trip to vet but she is now resting comfortably. Any advice would be apreciated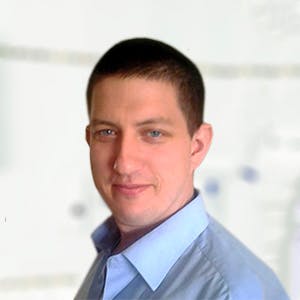 3318
Recommendations
There are various possible causes for the symptoms you're listing here and it can be very distressing for you to see your loved one go from peaceful sleep to gasping for air. Possible causes include heart failure, infections, nervous system disorders, cancer among other disorders; a comprehensive physical examination will be needed and your Veterinarian may want to take blood tests and x-rays. I would recommend taking Sox to her Veterinarian when they open during consultation hours (unless another episode comes on beforehand) to get her checked over before the weekend. Regards Dr Callum Turner DVM
Add a comment to Sox's experience
Was this experience helpful?
Elvis
Shih Tzu
7 Years
0 found helpful
My dog elvis has always hacked when he is nervus. But i gave him a bath yesterday and he hasn't stopped. Its a very dry hack. he is also gagging and vomit would come up but before it came out he would lap it up. please help.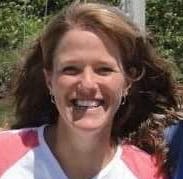 1608
Recommendations
Thannk you for your email. Without examining Elvis, I can't diagnose or recommend any treatments for him. He should be seen by a veterinarian to detemine if he has a viral or bacterial infection, or if he has any other lung problems that might need to be treated. Your veterinarian can examine him, determine what might be going on, and prescribe any needed medications.
Add a comment to Elvis's experience
Was this experience helpful?
Bailey
German Shorthaired Pointer
12 Weeks
0 found helpful
Just adopted a 12 week old pup. She has been Gagging a lot. Mostly when she is sleeping or resting. Not when she is walking around or exercising. The vet checked her out for worms and Parvo. Also checked her vitals and everything seems to be good. She just keeps gagging, especially at nighttime.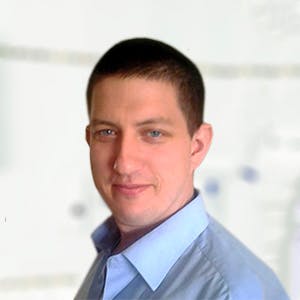 3318
Recommendations
There are a few different causes for gagging which may include stray hairs, other small foreign objects, acid reflux, laryngeal disorders among other causes; without examining Bailey I couldn't say what the underlying cause of the gagging is, but if your Veterinarian couldn't determine a cause I would monitor for the time being and look for any changes or other symptoms presenting. Regards Dr Callum Turner DVM
Add a comment to Bailey's experience
Was this experience helpful?
Cobie-Cinnabon
Shetland Sheepdog
12 Years
1 found helpful
My dog gags or hacks intermittently during the day and night. It appears much worse at night and early morning. Occasionally, he throws up a bright, yellow liquid. He is old and lacks energy but this along with the gagging is ongoing for years. Otherwise, he looks good and he loves to eat. 12.5 year old Shetland Sheepdog.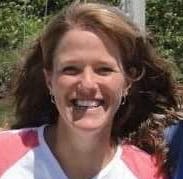 1608
Recommendations
There are many causes for Cobie's gagging, including GI disease or respiratory disease of some kind. Since I cannot see him or examine him, it would be a good idea to have him seen by a veterinarian, as they can assess what might be going on with him and determine if he needs treatment for the cause.
Add a comment to Cobie-Cinnabon's experience
Was this experience helpful?