What are Vomiting Mucus?
The vomiting of mucus, which is often white and phlegm-like, can be caused by a variety of medical conditions. The very occasional bringing up of mucus is not a cause for concern; however, if your dog is throwing up mucus often, a veterinary visit is warranted. Stomach inflammation, accompanied by symptoms like pain and fever can mean a serious condition may be developing. Treatment for vomiting of mucus may be as simple as a diet alteration or can be more invasive, such as surgery for an intestinal blockage.
Vomiting mucus may be caused by:
Diet
Toxins
Inflammatory bowel disease
Blockage
Parasites in the stomach
Regurgitating with mucus may be caused by:
Esophagitis
Addison's disease
Coughing up mucus may be caused by:
Upper respiratory infection
Asthma
Dogs that are vomiting, regurgitating or coughing up mucus should be seen by a veterinarian. The veterinarian can help determine the underlying reason for the mucus.
Book First Walk Free!
Why Vomiting Mucus Occurs in Dogs
Diet
The wrong diet or a new diet can upset a dog's stomach. Table scraps and/or very fatty foods can cause the inflammation of the pancreas (pancreatitis). Fatty food such as bacon, sausage, steak fat or chicken skin should never be fed to a dog.
Toxins
Substances such as certain plants, chocolate, grapes, chemicals, insecticides, artificial sweeteners and human medications can be toxic to dogs. Other symptoms of poisoning may include loss of coordination, diarrhea, seizures and weakness.
Inflammatory Bowel Disease
Inflammatory bowel disease (IBD) in dogs is a chronic gastrointestinal disease. Many dogs with inflammatory bowel disease have a history of recurring vomiting or diarrhea. This condition may occur more often in Wheaten Terriers, Basenjis, Boxers and in the Norwegian Lundehunds breed.
Intestinal Blockage
An intestinal blockage refers to complete or partial blockage which may occur when a dog eats inedible objects. Rocks, toys, rawhides, hair ties, sticks and socks can cause a blockage. Blockage of the intestines may also be caused by parasites, a hernia, abdominal tumor or gastroenteritis.
Parasites
Parasites such as Giardia, roundworms, tapeworms, hookworms and coccidia can cause vomiting. Additional symptoms may include weight loss, diarrhea, lack of appetite and bloody stool.
Regurgitating with mucus may be caused by:
Esophagitis
Esophagitis is the inflammation of the esophagus. The inflammation of the esophagus may be caused by frequent vomiting, cancer of the esophagus, reflux of gastric acids or the ingestion of a chemical or other irritant.
Addison's Disease
Addison's disease is also known as hypoadrenocorticism or adrenal insufficiency. The disease is caused by the decrease of hormone production from the adrenal gland. Adrenals are small glands found in front of the kidneys. Certain breeds may be predisposed to Addison's disease such as Bearded Collies, Portuguese Water Dogs, Standard Poodles and Labrador Retrievers.
Coughing up mucus may be caused by:
Upper Respiratory Infection
Senior dogs with immune deficiency diseases as well as puppies are more likely to develop an upper respiratory infection. Additionally, unvaccinated dogs placed in shelters, day care, or boarding kennels may become infected. Upper respiratory infections are caused by bacteria or viruses. Other symptoms of respiratory infections may include sneezing, runny nose and eyes, green mucus and nose bleeds.
Asthma
Asthma in dogs is also referred to as allergic bronchitis. Asthma in dogs is usually caused by an allergic reaction to an environmental allergen such as pesticides, cigarette smoke, perfumes, fertilizers, paint and cleaning products.
What to do if your Dog is Vomiting Mucus
If your dog is vomiting mucus he should be seen by a veterinarian. The veterinarian will want to go over your dog's medical history so be certain to let him know about recent illnesses or whether your pet could have been exposed to harmful substances.
The veterinarian will need to know any additional symptoms you may have observed besides the bringing up of mucus; if there are signs of lethargy or depression for example, do not leave this important information out of the discussion. Let your veterinary provider know if you think the dog vomited, regurgitated or coughed.
The veterinarian will perform a physical examination which may include noting the weight, temperature, and heart rate, listening to your dog's lungs, and checking the color of his gums. He may recommend a complete blood count, a urinalysis, fecal exam, x-rays and a sonogram. The dog's medical history, physical examination and the diagnostic tests will help the veterinarian determine the best treatment for the condition.
Prevention of Vomiting Mucus
Dogs should not be fed table scraps, which are fatty. Substances that are toxic to dogs should be kept out of reach. Dogs should be vaccinated and dewormed regularly. Pets should not be exposed to secondhand smoke.
Additionally, it is best to keep your dog away from fresh paint, lawn pesticides, or any other strong smelling chemicals. It is a good idea to ask the veterinarian what wellness program he would suggest for your dog. Puppies and senior dogs should have frequent check-ups.
Cost of Vomiting Mucus
The cost of treating intestinal parasites may be $300. The average expense for treating Addison's disease may be $350. An intestinal blockage may cost up to $3000 for surgery and follow up treatment.
Vomiting Mucus Questions and Advice from Veterinary Professionals
Redd
Doberman Pinscher
11 Years
3 found helpful
Redd has recently made a trip to vet about 3 months ago and the vet said he was actually healthy for his age. His hips were fine, heart was healthy and all of that. But just last night he started throwing up this clear thick substance pretty much mucus like. I just don't know what the cause or even what it is. He's been eating a little les than usual, there's still some food in his bowl. But, he has been drinking water. The problem with that is the two times he drank water last night he like threw it back up. He also did it about 8 times, starting at about 6pm about once or twice then beginning to pick up speed around 1130 pm which it was pretty constant.
Sadly similar happened to our 9yr Lab. Has anyone had a clear diagnosis and successful treatment.
I do not see the solution either Brandon. Did you come up with a cause or solution? [email protected]
My 9 year old Dane bitch does the same thing from time to time. I changed out her food to that one true instinct and she stopped. The other day she got into the chicken feed and back to the vomiting. The slime is so thick at times that I can literally scoop it up in one mass. I keep her away from all scraps, and will keep the chicken feed and cat food out of her reach and it will settle back down. She is the alpha and feels like all food belongs to her first. I have to keep bread and snacks on top of the fridge. I will come home to find my kitchen towels thrown in the floor (her way to protest)
What ended up happening to Redd after you posted this? Because pretty much the same thing has been happening to my dog Thor since yesterday so hearing your story might help thank you
Add a comment to Redd's experience
Was this experience helpful?
Poppy
miniature poodle
8 Months
0 found helpful
Has Symptoms
Vomiting mucus in the morning only
My 8 month old mini poodle has recently been waking up early in the morning and vomiting what seems like mucus because sometimes nothing comes out. Only one time she vomited more yellow colored mucus.
I called my vet and she said she had an empty stomach and to feed her a small meal at night, I have done this and for a while we got through a week without waking up and vomiting mucus. She is doing it more and seems more reluctant to finishing meals especially the night time meal. I did change her food completely over last month when this did start happening. She was exposed to her new food mixed with her old food over the right period of time and I do not see how this could be an issue? I am worried there is a bigger problem but I hope it's only food related. She sleeps most of the morning and is crated during the day for 3.5 hours. She wakes up and plays, eats, and pees and poops like normal. She takes a maximum of two one hour or less naps before bed and goes on multiple walks 10-20 mins. I do not think she is legthartic.
I am no veterinarian but I believe these dogs are vomiting in the morning as well as mine because she just went through surgery and it took me six weeks to get the money so she was on a lot of medication prior and post surgery and the anabiotic's were strong but they have been discontinued and it still is happening pancreatitis is A liver problem and I give her three small meals a day chicken breast cottage cheese plain yogurt and a all of her kibble which is very high quality dog food called gentle giant it's a lot of work but you can prepare beforehand and give them a meal in the morning and one in the evening and perhaps a small one before they go to bed. Might help. Probably no people food or fatty scraps
my dog just passed away yesterday. 1 week ago he has never eaten anything, we gave him food and water so he won't get dehydrated. but he refused to eat. before he died, we saw this area where he usually sleeps there were phlegm scattered.
My puppy is experiencing the same right now. It's just every morning. Did you get any answer? We just went to the vet last night and his lungs are ok.
Hope your baby is better by now.
My dog is doing the exact same what was the outcome?
Add a comment to Poppy's experience
Was this experience helpful?
Tye
Sheltie
10 Years
0 found helpful
Has Symptoms
regurgitating clear mucus
Advice please...I'm very worried :-( Ok - about 2 weeks ago Tye (male, 10kg, 10 years old) was fine in himself - gums pink, nose wet - temperature fine - happy - not depressed - eating well. The only thing was about 3-6 hours after he would throw up his meal - sometimes next morning and he started drinking lots of water... the first time it happend a large bit of red plastic packaging came up - we think it was a bit of meat he had found in the bins behind a food shop near us we're not sure - it was during a walk and he got told off - we try our best to stop him eating nothing buth what he should - but accidents happen...Anyway - we didn't think anything of it - as he was fine after - as I said above... but this time was different as it continued for a week like this with him drinking much more water than normal and throwing up his dinner a few hours later - but not all the time... And he started walking a bit slower on his walks. So I took him to vets - they confirmed he was ok (temerature, etc) but that he had a stomache ache so gave me Emeprid 2,5ml x3 a day - I strong clear liquid which he hates), Prevomax (a thick milky liquid - 2 large syringes - 10ml - x3 a day) and a anti-diarriah tablet x2 a day with his food... we did this for a day and a half but the minute he took the medication he went downhill fast - depressed, didn't want to eat and he started regurgitating (vomiting instantly, wothout retching first like before) a thick clear liquid - mucus looking - with a few bits of undigested meat. (He ears regular dog food - pate and biscuits - nothing else). So went back to the vets and they did a blood test - pancreas infection came up and they kept him in straight away and put him on a drip (think it was morphin - have to explain I live in France so everthing explained to me in Frence - my french is good, but not perfect especially when it comes to medical terminology).... So... they kept him in and the next day they said he was much better so the day after I got to take him home and just had to give him is antibiotics 1/2 a tablet x2 a day (Clavaseptin) - and veteneray Intestine special food - tins and biscuits- told he could only eat this - 1 tin plus buiscuits a day... he was fine in himself a d very happy to be home - but he didn't want the vet's food - but seemed to be asking me for food - I gave him boiled chicken - he eat it straight away... but he was still doing this clear liquid regurgitating in very small amounts now and then... and didn't know what to feed him - he wouldn't touch the vet's food. Also he was weird - mentally - didn't seem quite himself - on walks he would follow and then just stand still looking at me and I would have to really call him for him to follow - he would domthis a few times (I have since learnt that this is the sign of abdominal pain) and so I saw the vets about it just to ask what I should feed him - I was seeing the senior vet now and he did a stomach scan - told me there was something not right with his intestins not moving right or something and then promptly fed all the old medications in one go (bearing on mind my dog was already stressed with the scan - he hates the vets) and the vet shived the last two tablets (antibiotics) down the back of his throat which he has never had before - he is tremblong at this point and promptly throws the whole lot back up including the little bits of food he had. The vets kept him in... This senior vet also said thwt he must eat the vet's food nothing else - if he's hungry he will eat it... to be fair Tye is not like his brother and not fussy - so it is unusual he wouldn't eat it... anway three days later he is now home and i have to give him the same medications noted already - the 2 liquids and the two tyles of antibiotics - this time round he seems back to himself - very happy, wags his tail a lot and very bouncy on his walks - he was even eating a bit of the vet's food this time - albeit only a little. But still regurgitating the clear mucus but just once or twice a few hours later after medication and a tiny amount - and he is fine in himself - nothing like before he seems himself again - so I am not worrying at this point - he wants nothing to eat at lunch so I give him the liquid food the vets gave me by syringe - evening same but I have no liquid left - but 2 hours after medication he eats a little bit - I mean a tiny bit - so I am ok with this as the vets did say it would take time for his appetite to return - but this morning ne regurgitates the muscus again and he did it after his medication and has continued to do so in little amoutns about t times this morning. Also he really does not want to eat this food of the vets... I rang the vets he wants me to try chicken after next bout of medication which I'm just about to do - if he continues to regurgitate he wants me to come in to gove him yet another medication... The thing is - he only seems to have done this regurgitating thing whilst on medication - i mean i am really sick when on antibiotics- maybe it's the same for him and I shouldn't worry? He's not depressed and no other symptoms- except him wanting to stay by me all the time - I am so worried the vets will keep hom in again and I know he hated it - cried all the tome until he was horse... also i've heard that other dogs have taken all this medication and then died... My instincts tell me to stop the medication or wait until it's finished then see how he is... Or maybe the mucus thing is because he's not eating enogh - I know he'll love the chicken... My vet is french so would LOVE some expert advice in English... please... I don't know what to do - are my vets doing the right thing and the regurgitating is just the meds and not eatong enough....?
Tye's mum again... sorry about the bad spelling - I promise it's not me... my ipad keyboard is playing up... and sometimes I don't notice straight away when it's put in a wrong letter - hopefully it is understandable though... Update... given him chicken - he loved it and so far, fingers crossed, he hasn't regurgitated. But he doesn't normally eat rice... looks like he just hates the vet's food... and if he doesn't eat the rice... what else can I give him? the vets are adamant he should only have their food - they said yes to chicken or white fish and ruce but certaib]nly not his regular food which I know he would eat (Ceaser chicken and rice or Cannagou - Chicken and carrots Paté...)... help... I know he's hungry and he's so much better after he eats... but I can't just give him chicken...
Add a comment to Tye's experience
Was this experience helpful?
Diesel
Bull Terrier
2 Years
1 found helpful
Hey everyone,
My almost 2 year old Bull Terrior is lethargic.
Not eating much only some boiled chicken, sometimes bit of lamb shank. I can see his ribs and bones he is so skinny.
He vomits white foam, and slime and vomits his food sometimes.
I have seen him eat grass.
I have taken him to the vet many times.
They tell me to see a specialist but I have read peoples stories and they are 10 grand in debt and their dog is still fading away.

He has had nausea tablets in the past but they have stopped working.
All he does is stand in the same spot for half and hour then moves, he looks very sick and won't move much at all.
He has had all his vaccinations and I am lost on what to do.
This has been happening for about 12 months,
he has also had blood tests done.

IS THERE A CURE ?
please need advice
Add a comment to Diesel's experience
Was this experience helpful?
Willow
Malamute
2 Years
0 found helpful
My two dogs have been eating grass and then throwing up mucus. My other dog had bathroom issues last week but was put on medication and resolved, my other two aren't having issues with their poops like she was though. They have been eating a little extra than normal, drinking water just fine, and are acting okay but occasionally puking up the mucus. Are they eating grass because their stomach hurts or because they're hungry? Should I break up their meal into two?
Add a comment to Willow's experience
Was this experience helpful?
Brady
Beagle Labrador
6 Months
0 found helpful
last weekend my dog was kept at a pet hotel for 2 days, he was also groomed while he was there. he also did a doggy day camp while he was there so he could play with other dogs. he is up to date on all shots, hes a 6 month on Beagle/Lab. staff there said that he did absolutely fine with no issues. yesterday my dog was playing outside with my neighbors dog, and in quite a bit of mulch..I did see some on his tongue and he was drinking tons of water since they played for a long time and it was hot out. late last night he began to make a sound that sounded like he was gagging. this morning he continued the noise and then started to vomit a white frothy/mucus looking vomit.. its continuous, more than 10-15 times now. only once did we see a tiny bit of mulch..otherwise it's only been the white frothy mucus vomit. its making me nervous because hes been vomiting so much. he wasn't too interested in eating or drinking but has...and then vomited after..only a couple pieces of kibble and the white frothy mucus again. his stools are normal and hes urinating regularly. gums and eyes are pink, nose is wet. my husband thinks its kennel cough, though I dont really hear the coughing. I feel I should of brought him to the doctor today but. its 11pm at night and I have two little kids so I wont be able to go till tomorrow.. Is his vomiting this frequently potentially dangerous and could this be kennel cough even though these symptoms haven't started till a week later?
Add a comment to Brady's experience
Was this experience helpful?
Takoda
Siberian Husky
3 Years
0 found helpful
My dog Takoda has been having intermittent issues for about 1 and a half years now and none of the vets I have seen have been able to give me a clear diagnosis. He vomits up mucus around every 20-25 days, but before the mucus he vomits a mixture of mucus and small red spherical objects. I have sent pictures to my vet and am waiting for a response. My vet does not believe it is an intestinal blockage, allergies, or parasites, but again we're not sure. I attempted to add reverse sneezing to the symptoms but it did not come up, and when he has these episodes he does not eat, and is not incredibly lethargic or depressed but seems less energetic.
Add a comment to Takoda's experience
Was this experience helpful?
Cooper
Maltipoo
3 Years
1 found helpful
I just brought my 3 year old maltipoo inside from going to the bathroom in our fenced in backyard. He was full of energy before I let him out. He was outside maybe 10-15 minutes now he hardly had any energy and is throwing up white foaming mucus. What could this be?? He's also acting lethargic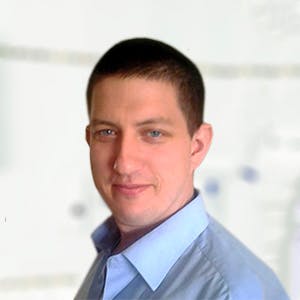 3320
Recommendations
It is difficult to say what may have occurred in the last ten or fifteen minutes, the vomiting of white mucus may be due to an empty stomach, stress, ingestion of something among other causes; without examining Cooper I cannot say for certain what the specific cause is. You should keep an eye on him and encourage him to drink, but if there is no improvement visit a Veterinarian to be on the safe side. Regards Dr Callum Turner DVM
Add a comment to Cooper's experience
Was this experience helpful?
Brinley
Boxer
18 Months
0 found helpful
My boxer Brinley woke up and started vomiting/ coughing up white mucus. The first time it looked like it had a bit of blood in it red not dark. The last time she vomited it looked to be colored like her food. She has three puncture wounds on her right hind leg from another dog but both dogs are up to date on shots. She doesnt seem to be presenting any signs or symptoms of infection. I clean the wound at least once a day if not more depending on how dirty it gets through out the day. I was wondering if this could be caused by the wound or by her licking it or of there is another underlying problem.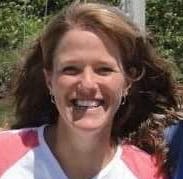 1611
Recommendations
Brinley's vomiting might be caused by an underlying infection, or it may be caused by another unrelated problem. Without seeing her, it is difficult to say what might be going on, but if she continues to vomit, it would be a good idea to have her seen by a veterinarian.
Add a comment to Brinley's experience
Was this experience helpful?
LULU
Maltese
9 Years
0 found helpful
Has Symptoms
Throwing up phlegm and mucus
Medication Used
cerenia, hydrocodone syrup , pepcid
I just wanted to know the list of possible causes of a dog throwing up clear mucus and what appears to be snot 8-10 times a day. And what are the possible treatments for all the causes. Been to the vet and with treatment and testing we still dont know whats going on and she is no better. Thanks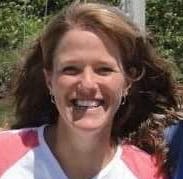 1611
Recommendations
Possible reasons behind those signs might be GI disease or a foreign body, systemic disease, infection, respiratory disease, or cancer. Since I cannot see Lulu or know more about her situation, I can't narrow those possible reasons down, and the list can be quite extensive, as you can see. If you have had her seen recently at your veterinarian, it is reasonable to call them and ask for more information on what they think might be happening, and what they think should happen now to resolve her problems.
Add a comment to LULU's experience
Was this experience helpful?
LULU
Maltese /pomeranium
9 Years
0 found helpful
Has Symptoms
vomiting all day( phlegm)
My dog Lulu is a 9 year old maltese/pomeranian mix. only weighs 6 lbs. She's been diagnosed with a collapsing trachea. She spits up phlem all through the day. Mostly clear or slimy frothy liquid. Like snot. Sometimes it comes out of her nose. She eats great, drinks(but with trouble) poops and PP's good and likes to play. Still energetic. She is a nervous dog. Main problem is she is throwing up all day. I'd say 10-12 times a day. We have been to 3 vets. She has taken all medicine I can think of and nothing has worked. She will die if we can't stop the vomiting. We've tried cerenia, pepcid, trazadone, benedryl, hydrocodone syrup, and the latest from specialist is metoclopramide. I cant tell if her problem is respitory or stomach. I tend to think respitory. Nothing has helped so far. We have had blood work done many times and it looks good. Had xrays that showed trachea problem and also some type of lung issue. Some sort of exchange problem. Last test was ultrasound. Didnt see anything from that. Can't we at least try some medicine to help dry up the phlem ? If it were a person I'd give them zofran for tummy and a decongestant or antihistimine for respiratory. Maybe a steroid also. Prednisone. I have heard that an abuterol inhaler can be used with good results but dont know. We need help bad or we're gonna lose her . Thanks and let me know what you think. Randy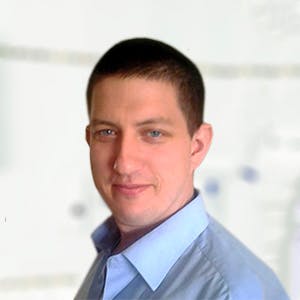 3320
Recommendations
If you have visited three Veterinarians and a Specialist, I cannot think of anything else to recommend without examining Lulu first; all the usual treatments have been tried and I cannot legally recommend the use of corticosteroids, Zofran (ondansetron), albuterol or any other similar medication since we don't know what the specific underlying cause is. Regard Dr Callum Turner DVM
Add a comment to LULU's experience
Was this experience helpful?
Hunter
Labtorder
Six Months
0 found helpful
I have a lab puppy about 6 months old he has been sick for the last 5 days we took him to our vet but he still doesnt want to move eat and the is throwing up any ideas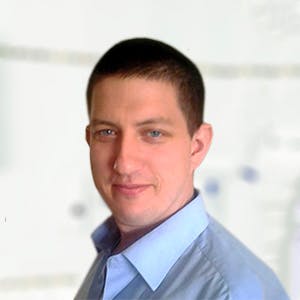 3320
Recommendations
Vomiting, unfortunately, is a very vague symptom and is common with most diseases and conditions with dogs whether or not the issue affects the gastrointestinal tract directly or not. Infections, parasites, poisoning, foreign objects, strictures, liver disease, pancreatitis, medication side effects among many other causes may lead to vomiting. Try to feed Hunter small portions of boiled chicken and rice, then monitor for improvement; if there is no improvement you should return to your Veterinarian for some x-rays to investigate further. Regards Dr Callum Turner DVM
Add a comment to Hunter's experience
Was this experience helpful?
Sydney
Australian Shepherd
22 Months
0 found helpful
Hi I am pet-sitting a 22-month old Australian Shepherd this weekend. Yesterday she started regurgitating or coughing up clear mucus with chunks of food (that appear to be completely undigested). At first I figured that she may have eaten too quickly or too much, or maybe the stress of a new person in her home was upsetting her stomach a bit and it would pass. It happened 3 times yesterday and twice today- she hasn't been eating a whole lot and today it happened right after I had given her a treat- the mucus with the pieces of treat were on the floor within minutes. I'm not sure if this is something I should be worried about and/or what I should do, if anything... could it just be stress? Please help! Thank you!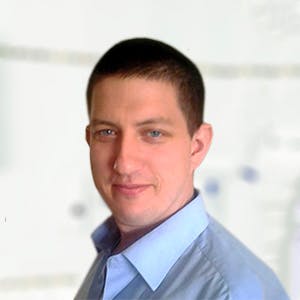 3320
Recommendations
Dogs may vomit for a variety of reasons, stress and change of routine may be a possible cause; also dogs may pick up tummy bugs and other issues which may also cause a sensitive stomach. Try to feed Sydney some small portions of food every few hours to see if that helps; trying to ensure that the stomach isn't really empty for long may help prevent vomiting due to acid build up. Regards Dr Callum Turner DVM
Add a comment to Sydney's experience
Was this experience helpful?
Jackson
pit bull terrier
2 Years
0 found helpful
My dog came back from daycare and we fed him about 30 mins after returning home. He vomited approximately 1-1.5 hours later everything he ate. He has been lethargic but I'm not sure if that's because of the daycare or of his upset stomach. He vomited once more about 3 hours after the first and it was just bile with this mucousy jelly like substance too. Is this cause for concern?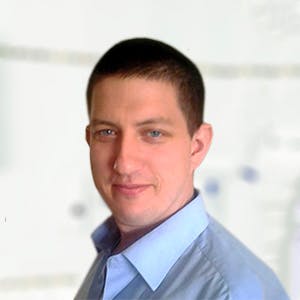 3320
Recommendations
Dogs may vomit for a variety of reasons and it is possible for Jackson to vomit due to a stomach bug, another infection, foreign object among many other causes; many times vomiting isn't a serious issue but you should keep a close eye on him and try feeding him again after a few hours. If the vomiting continues, you should visit your Veterinarian for an examination especially if he visits doggy daycare regularly. Regards Dr Callum Turner DVM
Add a comment to Jackson's experience
Was this experience helpful?
Luna
Feist
6 Months
0 found helpful
My feist Luna has been exposed to secondhand smoke and she's been fed scraps alot. She likes to eat out of the cats litter pan. She's been throwing up and coughing up a clear slimy mucus and I'm very worried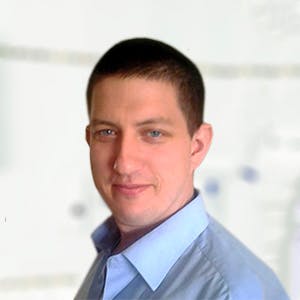 3320
Recommendations
It sounds like Luna's stomach may be irritated from everything she is eating, you should stop feeding her table scraps and train her to not eat from the litter tray (see link below); if she is in a smoking household, this may be impossible to control. You need to get her on a set diet appropriate for age, weight and breed; you also need to cut out all bad habits and monitor for improvement, you may need to start feeding boiled chicken and rice weaning her on to a high quality kibble when she can keep the food down. Regards Dr Callum Turner DVM https://wagwalking.com/training/not-eat-cat-poop
Add a comment to Luna's experience
Was this experience helpful?
CHAMP
Boxer Chow
14 Years
0 found helpful
Has Symptoms
gurgling stomach, gurgling some
Medication Used
mexiletine 150mg 3x daily
Hello, My Boxer Champ who is 14 has been throwing up the last 2 weeks. It started out infrequently and now the seems daily. He has mast cell tumors in the past, has had numerous surgeries for that. He also has had his spleen removed 2 years ago for a ruptured tumor ( that was benign). He also has a heart condition cardiomyopathy and has been on mexiletine 150mg now 3x daily. Champ also has corneal disease, is on eye drops daily.
For all he has been through he is happy, enjoys his daily walks. Lately, about 2 weeks ago he started getting an upset stomach, started getting a lot gas, sounded like gurgling orh burping when he finished eating, drinking water.
I must add that what has kept Champ alive since 9 years old, with all his issues has been a raw diet, supplements. He has a counter full of various things, but since his spleen removal and now this issue I have cut him off or down almost everything, except his L carnitine 2 1/3tsp , coq10 60mg Both 2X daily, GRAPESEED Extract 100MG 4x, Now Cut back. 4-8 drops CBD oil. I found this may have been the earlier culprit for the gas, he was getting a full dropper full, after cutting him back the belching, gurgling disappeared.
Nowt though he has been throwing up what started, mostly is a mucous consistency, sometimes brown or orange, which is the food. He is eating Origin Tundra freezedried, I started grinding it up to powder, waiting for the hot water to completely make it soft. He also gets Natures Variety Instinct raw (frozen) rabbit/pork small patties,Basic Instinct frozen raw rabbit in a roll, which is cut up,Instinct limited ingredient rabbit canned or lamb. I do not give him more than a cup of any of this variety mixed, not all together especially lately. I only use the canned for mixing or with the patties to give him his supplements. I also am giving him Enzymedica digest gold (he has been on this for years) 1 capsule at each meal. By suggestion I also started a few weeks ago Nature digestive enzymes 1/4tsp with each meal.
I also give him about a 1 tbs organic pumpkin, 1 tbs of grass-fed organic yougart each meal.
Afraid if he has pancreatitis or not sure. I'm already in $12,000 debt with vet bills.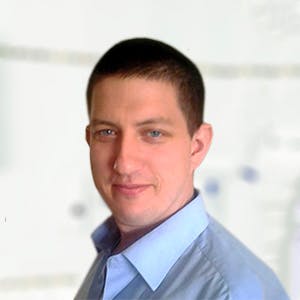 3320
Recommendations
The cause of the vomiting of mucus may be something simple or something more complicated; many times mucus may be vomited due to an empty stomach and changing feeding times or the number of portions per day may help with this, however other times it is more difficult to determine a cause and to manage the issue. Given Champ's history, I would suggest discussing this with your Veterinarian and running a few basic tests to cover a few bases; I would also suggest cutting down the variety of his diet to a specific protein source or product (preferably the most basic) just so that there is no variation. Regards Dr Callum Turner DVM
Add a comment to CHAMP's experience
Was this experience helpful?
CH Dear Abby Heart throb at Gemini
Schipperke
13 Years
0 found helpful
We have a very happy well adjusted Schipperke weighing only 9 lbs named Abby. On occasion after a meal, try as she may to avoid throwing up. it is often results. We have figured out and eliminated some triggers, such as walking after a meal. I feel I must get into the food with you this has been for the most part constant. Her dry is Canine Caviar. Her wet is Petkind Samon added to CC at breakfast. She eats fat free Fage yogurt with her dinner .kibble. The yogurt is very briskly blended with a high quality Barleans (people) flaxseed oil. Both feedings also include "Showstopper powder by K9 dosed appropriately. We try to feed her the Canine Caviar for Sensitive Diets. They have been out of stock. Since this is a one protein food, and was chicken, I thought we would do fine with getting a different chicken. For the last three days we have had this issue of heaving, reverse sneezing acting like she wants to burp and when nothing seems to settle her she explodes. Then she is fine. Even though she is almost 14 she acts like a playful 3 year old. She has had two runs with mast cell tumors which explains our specificity with food and supplements. She drinks after this. Takes hand food and such. In other words, she is not starving, however this is a lot she throws up and cannot continue. Help! Thank you in advance.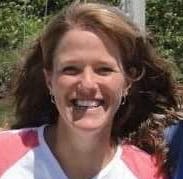 1611
Recommendations
I agree with you, that somewhat regular stomach upset can't be comfortable for Abby! Since she has a history of mast cell tumors, and without being able to examine her, I think it would be best to have her seen by your veterinarian. She may need to have some senior bloodwork done to rule out any systemic disease, given her age, and she may benefit from an anti-nausea medication to help keep her more comfortable. I hope that all goes well for her.
Add a comment to CH Dear Abby Heart throb at Gemini's experience
Was this experience helpful?
Miley
Maltese
10 Years
0 found helpful
Medication Used
Clavamox antibiotic- oral
Where do I begin! Well first off my best friend in the world Miley is a 10.5 year old Maltese. She is the only dog I've ever had and she is the greatest! Considering what I've heard happening with other pet's, Miley has had a very healthy existence for the past ten years. At 6 yrs old she had surgery to have her knee tendon repaired due to a remarkable flying leap off a grooming table but other than that she's only suffered from allergies (paw licking) and some dental issue's. Approximately 3 weeks ago, I notice pretty quickly (were together all the time) that she's lethargy, seems down, drinking a lot. I leave to go watch the SuperBowl at a friends and an hour later my daughter's is in a panic because there is vomit everywhere. I rush home to tend to her needs and I'm instantly worried. Soon after returning she started throwing up bile and all night long she continued. This was literally the 2nd time she's ever vomited. So I knew something was wrong. By the next day she looked as if she was slowly dying in front of me. I was shocked and very worried she may had ingested chocolate or something toxic but she's not one to do that. Long story shorter and $1200 later we found the issue. Her gallbladder was poisoning her little body. I rushed her to the surgery specialists at the New England Animal Center (excellent) and she had it removed. Complications arose only after stitching her up. She does have a weak trachea and went into respiratory distress a couple of times, turning blue, and they had to work to keep her going. She came through fine (super tough girl) and was running the place 20 hours later. The issue I'm trying to get to, is the problems since being home. She's recovering really great and I'm so grateful to the wonderful doctor's we had the pleasure of helping us. However and possibly unrelated I think she may have a UTI, a little swelling down there and she's licking. So I kept up with giving her additional days of antibiotics (advice of her doctor). But I still don't have her back 100% and maybe I never will due to age but she is still having some stomach gurgling (just like before), she seems sad or sleeping more than usual, is still constantly licking her chops and her breath is horrendous. She's still on a blandish diet (not 100% all the time) for the most part. I boil chicken rice and sweet pot. I'm still giving her Pepto or Pepcid every other day or so, and this morning after returning from school drop off duty, I came home to find the largest pile of white foam slime hanging from my ottoman. It was so white and thick and such a large amount I had to take a picture. I couldn't believe that much of anything came out of her. She must feel better getting that out right? Not really I don't think. I'm thinking, she's either having another major stomach/intestinal issue, or maybe an upper respiratory infection. I'm also thinking it's possible she may have asthma since she snores like crazy sometimes? I guess it could be something as simple as her diet change (bland) but I'm worried nevertheless. Im still recovering from the $6500 I just spent and can't return unless necessary right now. I also want to mention that, when she had xray's and an ultrasound before surgery the Vet mentioned it looked as if she had some white stuff in her stomach but the surgeons were literally in her stomach taking biopsy's from other organs/tissue. Could it be scar tissue build up? An issue with the trachea collapse? I'm leaning towards a lung infection but I honestly don't know. Okay enough from me. Any advice?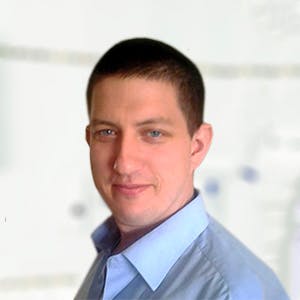 3320
Recommendations
Without examining Miley it is hard to say what exactly is going on and if she has stomach issues after all this it isn't surprising; the goal should be to continue what you have been doing by feeding a bland diet, the antacids and small regular meals. Issues with the trachea may lead to dry heaving and vomiting so bring up white foam isn't surprising; keep an eye on Miley for the time being and as long as she isn't in any distress just monitor her, if she is in distress or you notice other issues visit your Veterinarian. Regards Dr Callum Turner DVM
Add a comment to Miley's experience
Was this experience helpful?
Molly
Dachshund
4 Years
0 found helpful
My dachshund has respiratory allergies. About once a week she throws up thick mucus. She eats fine, plays fine, has energy. Do you think it might be a wheat allergy?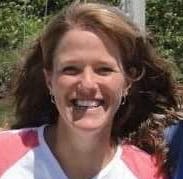 1611
Recommendations
Thank you for your email. It is unlikely that wheat allergies are causing Molly's signs. It would be best to have her examined by your veterinarian, and possibly have x-rays taken, to try and determine the cause of her problems. I hope that she is okay.
Add a comment to Molly's experience
Was this experience helpful?
Bentley
Retriever
5 Years
0 found helpful
I have two dogs. They were littermates, inseparable puppy brothers, who are now almost 5 years old. They are supposedly a mix of shepherd and black golden retriever, but no one was sure. They were rescues. They have a big backyard, with a doggy door to come and go as they please, so they do not visit dog parks. We do not board them when out of town, but instead we have someone stay at the house. There is very little interaction with any other dogs.

Being rescues, sometimes they get distressed when we leave the house for a while. When we return they get so anxious and worked up that sometimes one of them will spit up a bit.

Last night we returned from a night out and both dogs were happy to see us, but within a few minutes, one was vomiting mucus. We wrote it off to the usual nervousness. However, during the night, one dog or the other had another gagging vomiting episode all night long. By the time we turn on the light, we are not sure which dog is puking, but we tried to watch and it appeared to be both of them. It is now over 12 hours later and, although one dog seems okay now, the other is still puking every 30 minutes or so. We have been feeding them both ice chips, white rice, and potatoes, in tiny itty bitty quantities. The dog that is still vomiting mucus, hardly eats anything, but he has eaten some. However, when he vomits, none of the rice or anything comes up. It is still only mucus. What do you think is going on? Especially since it seemed to begin in both dogs at the same time.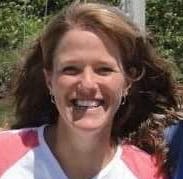 1611
Recommendations
Thank you for your email. Since both dogs seem to be having problems, it is suspicious that they may have eaten something that they shouldn't have! You take good care of them, but they are dogs, and they do these things... if they have not improved by the morning, it might be a good idea to have them examined by a veterinarian, as they may need supportive care to get over what is going on with them. I hope that they are both okay!
Add a comment to Bentley's experience
Was this experience helpful?
Lulu
chihuahua mix
3 Years
0 found helpful
Has Symptoms
Stomach was making a bubbling sound
My 13 pound Chihuahua/ Rat terrier threw up some food, then a foreign object. Within the next hour so was throwing up some whitish foam & then some mucus that was light yellow to light brown in color. After that she is resting now.

The only thing I could think of why she threw up is some slightly new food or she ate something off the floor. I plan to keep her diet bland until she can hold it down. She has thrown up in the past but this time with thick slimy mucus at the end.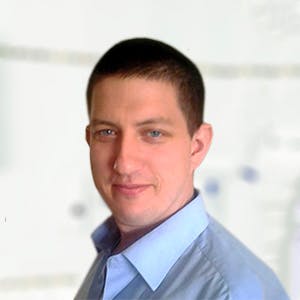 3320
Recommendations
Gastrointestinal upset may be caused by many different causes including change of diet, eating human food, eating nonfood items, eating something outside, stress among other causes. If Lulu is otherwise alright, you should keep an eye on her and feeding a bland diet for the meantime may help if she cannot keep down her regular food; if there is no improvement after around a day, you should consult your Veterinarian. Regards Dr Callum Turner DVM
Add a comment to Lulu's experience
Was this experience helpful?
Christie
Beagle
5 Years
0 found helpful
Has Symptoms
Coughing after being sedintary
Regurgitating mostly clear mucus
Hi Doc
We adopted a shelter dog with heartworms. She has had series of treatments and the last blood test showed only one larva. The 5 year old beagle eats and eliminates and is as active as her heartworm recovery orders allow. Xrays have shown some scaring in the lungs and a slightly enlarged heart. Her problem is coughing after she has been inactive and frequent regurgitation of mucus. Any suggestions for help with coughing and regurgitation?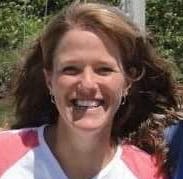 1611
Recommendations
Thank you for your email. I'm not sure if she has actually been treated for heartworms, and they are gone, or if she is on a 'slow kill' protocol, which would mean that she still has live adult heartworms in her heart. If she hasn't had the actual medication to kill the adult heartworms, they may be causing ongoing damage to her heart and lungs. If she has been treated with Immiticide or a comparative product, depending on how long ago her last treatment was, she may need anti-inflammatories for her cough. Since there are many things that I don't know about Christie's situation, it would be best to follow up with your veterinarian to see if there is any treatment needed, as the cough along with her being less active is a little worrisome. Your veterinarian will be able to examine her, assess her lung function, and prescribe any additional medications that she may need. I hope that all goes well for her!
Christie has had 2 full sessions of the medicines used to kill adult heartworms. The adult worms are thought to be dead and the heartguard is given twice a month to kill any residual larva. What doe you mean by anti=inflammatories? She had been on a couple of rounds of Prednesone with no real improvement in the coughing.
Add a comment to Christie's experience
Was this experience helpful?
Daisy
Large mixed
13 Years
1 found helpful
We're looking for a second opinion regarding a sudden onset of apparent esophagitis in our 13-year-old, large, mixed-breed dog, Daisy. Evidently, the condition is already so advanced that our vet advised us to consider the necessity of euthanizing relatively soon.

An endoscopy showed that a stricture has formed with an opening to the stomach only about the size of a pencil, due to a large amount of scar tissue, possibly caused by undiagnosed, long-term reflux. It also showed a great deal of inflammation with an abundance of mucus buildup in the area of the stricture. The problem presented itself as a sudden major increase in regurgitation, accompanied by large amounts of the very thick, sticky, mucus. This occurred almost exclusively after feeding her very small amounts of food. We then began liquefying the food, and feeding very slowly, so as to make it easier for it to pass through the stricture. This has reduced, but not eliminated, the regurgitation with mucus.

The remaining, persistent and serious problem is that, occasionally, the expectorated mucus gets stuck in the vicinity of the epiglottis making it difficult for her to breath. Many times the reaction has been extreme enough that we worry she is choking and/or aspirating the mucus into the trachea.

I should also mention that this problem began, literally one day to the next, following surgery to remove a spindle-cell tumor on the rear left thigh. The day prior to the surgery, Daisy would have been able to easily eat pieces of steak without a problem. The day after, the problems started.

We've been told that there aren't many options other than attempting to stretch the esophagus, but it wasn't recommended due to the scar tissue causing the stricture. Additionally, it wasn't recommended to attempt to reduce the amount or characteristics of the mucus using something like Guaifenesin.

Finally, we're concerned that it will be impossible to maintain Daisy's weight and health only being able to feed her liquefied food, unless we can spend literally hours every day since we can only offer very small amounts at a time, and very slowly.

Could there be any alternatives/treatments. What would be the risk of a stretching procedure? Should it be avoided? A feeding tube seems implausible. Any recommendations would be greatly appreciated.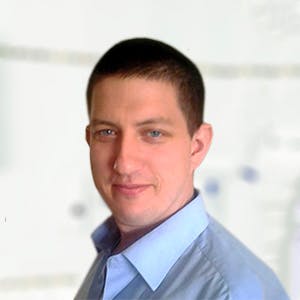 3320
Recommendations
Balloon dilation is generally considered the treatment of choice for esophageal strictures but given Daisy's age and the need for repetitive treatments involving general anaesthesia a few days apart it is unlikely that she is a good candidate for this surgery; also surgical resection of anastomosis is another surgical approach which most likely isn't suitable for Daisy. I've added a link below to an article on medical management options along with other information on the condition which may be useful. Regards Dr Callum Turner DVM http://veterinarynews.dvm360.com/esophageal-strictures-cats-and-dogs-signs-causes-and-treatment
Thanks, again, Dr. Turner. Daisy passed away about two weeks after our initial post here. She ultimately stopped eating and drinking on her own, so our only best option for her was euthanasia at our and Daisy's home. She's resting peacefully beneath her favorite shady palm tree where she would sleep for hours many days when the weather was cool and dry. We miss her every day, but we helped her avoid a very painful and distressing death. She'll be in our thoughts every day.
Thank you very much, Dr. Turner. At least we now have some confirmation that the balloon dilation is not likely a good option for Daisy. She's been a wonderful addition to our family for more than ten years, and we're not quite ready to give up on her. She's been diagnosed as cancer free following the tumor removal, and if it weren't for this newfound problem, she'd most likely be her normal, lovable self. It's very difficult to see her so lethargic and disinterested while knowing that she's almost constantly hungry. We'll continue our current routine to see if we can, at least, maintain her weight. If not, starvation won't be an option either.

Best regards,
Daisy and her humans
Add a comment to Daisy's experience
Was this experience helpful?
Oreo
Dachshund
4 Years
0 found helpful
My dachshund cross Jack Russell vomitted up his food and has now not stopped vomiting up clear liquid with foam. He is very lethargic and I am not sure what is wrong.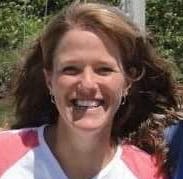 1611
Recommendations
Thank you for your email. Without examining him, it is difficult for me to comment on what might be going on with him, but possible causes include a forein body, intestinal infection, or infectious disease. it would be best to have him examined by your veteirnarian, as they can look at him, deterine what might be wrong, and treat him appropriately. I hope that he feels better soon!
Add a comment to Oreo's experience
Was this experience helpful?
Titus
English Bulldog
3 Years
0 found helpful
My 3 year old bulldog Titus (55lbs) has had mucus since day one. I have been giving him a generic antacid off and on to help with the vomiting mucus when he eats and drinks. Is that the correct medicine that you would give to help with the mucus that seems to come up after he eats and drinks..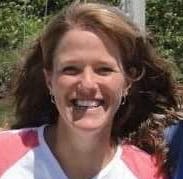 1611
Recommendations
Thank you for your email. Unfortunately, without examining him, I can't comment on how to treat the mucus that he seems to have after he eats and drinks. The best thing for him would be to have a good examination with his veterinarian, mention the mucus that he produces, and ask them if they recommend anything to treat that condition. Chronic vomiting can be a sign of parasites, food intolerance, or intestinal infection. I hope that he does well!
Add a comment to Titus's experience
Was this experience helpful?
Rica
German Shepherd
7 Weeks
0 found helpful
I just got a German Shepherd puppy yesterday. She vomited her dinner up while crying. I atributed it to a long car ride but today she did the same with both meals I fed her. I spoke with the breeder and she said this was the only puppy they were having this issue with. They were feeding her only a few small pieces of food and powder milk for puppies. I gave her puppies shots and dewormer today. I'm beyond concerned but everything I read said to wait for the dewormer to start working before taking her to the vet. Should I take her immediately?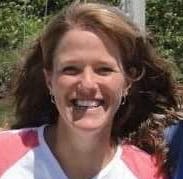 1611
Recommendations
Thank you for contacting us about Rica. I'm sorry that she is having this problem - it would be a really good idea to take her to a veterinarian and have her tested for Parvovirus, and have a fecal run to make sure that the dewormer that you have given is working, and that she doesn't have any other parasites to worry about. Once you know those tests are negative, you can breathe a little easier, knowing that she is okay. She has been through a lot of change, and that can stress the immune system. I hope that she is okay.
Add a comment to Rica's experience
Was this experience helpful?
Sally Rae
Terrior, Pit,Shepard
6 Years
1 found helpful
Hi, my dog Sally Rae was outside and vomiting thick white phlegm, she got weak and had to sit down. she then tried throwing up more I seen the white mucus coming out but she could not get rid of it so she re swallowed it before I could reach her to get it out for her. I noticed she gets to where she wont eat all day and has thrown up liquid, she wants to go outside and eat grass, how can I help her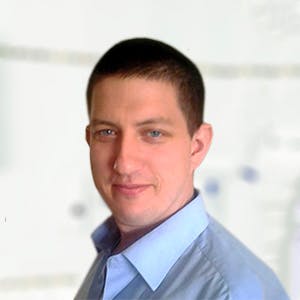 3320
Recommendations
It is important to keep Sally Rae hydrated and to get her to eat small portions of bland food like boiled chicken and rice; however, the loss of appetite and other symptoms may be attributable to an infection, parasites, foreign body, other obstruction among other causes. If you are unable to get her to eat any bland food, you should visit your Veterinarian for an examination. Regards Dr Callum Turner DVM
Add a comment to Sally Rae's experience
Was this experience helpful?
Zero
Maltese x
6 Months
0 found helpful
I have a 6 month old Maltese he is throwing up mucus with a light brown color he has been around the house where we have been cooking and eating thanksgiving dinner I am assuming he must of eaten something and his body reacted to it since we only feed him dry dog food nothing else...any help on what might help him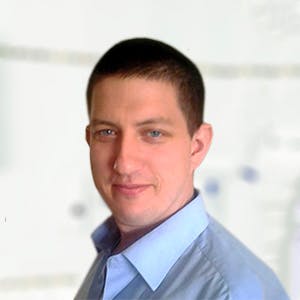 3320
Recommendations
Anything brown coloured in vomit may indicate some digested blood so should be monitored; try to feed some plain boiled chicken and rice to see if that calms the stomach down or not. Make sure that he isn't getting into any rubbish or hold of any cooked turkey bones as they can puncture the gastrointestinal tract; monitor him for now and keep him hydrated, if there is no improvement by Monday visit your Veterinarian. Regards Dr Callum Turner DVM
Add a comment to Zero's experience
Was this experience helpful?
Gu
American Eskimo Dog
11 Years
0 found helpful
My dog has been vomiting clear, odorless, frothy white mucus everyday for over a month. At first, it was only once a day in the mornings, but it has now progressed to happen during the day and sometimes at night. For the first few weeks, he maintained his appetite, but since last week, he has lost most of his appetite only eating partial meals and then starting today, refuses to eat anything. He's been drinking water a bit more than usual as he's been losing his appetite.

Also, starting yesterday, he's been dry heaving-- trying to vomit, but nothing comes out. He's also drooling more and seems to sometimes be regurgitating and swallowing saliva before he tries to vomit. His poop also has become tacky and small in amount if he can poo at all (seems constipated). I noticed a couple of months ago, he seems to have some allergies that are affecting his paws (they are slightly pink and swollen, but no cracking or sores) and sounds like he has congestion sometimes. I am not sure if it is related. I also haven't changed his dog food since February.

I have gone to 3 vets and 2 prescribed antibiotics for the trachea and thyroid and none worked and seemed to only make him feel sicker. All prescribed Cerenia and it did not help with getting his appetite back nor did it stop his vomiting. He has had full blood work done and everything looks normal. They see no evidence of pancreatitis, kidney/liver failure. All of his vitals are normal except they see he has a slight heart murmur. In addition, he had an xray and there is no evidence of bloat or an obstruction anywhere in his body.

I'm looking to schedule an ultrasound for him, but I'm getting discouraged. No one has a clear idea of what his condition is and he hasn't eaten a full meal for almost a week. He's running out of energy and losing weight quickly, so I'm hoping for some guidance or recommendations on any potential leads to test for.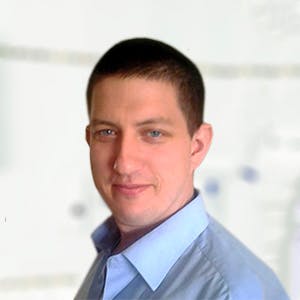 3320
Recommendations
It seems like many bases have been covered with diagnostics and initial treatment, I cannot think of anything more to add to what has been done already without testing for everything and hoping for the best; an ultrasound would be valuable to look at organ structure (liver, kidneys etc…) in more detail but the blood work came back normal. An x-ray would have detected masses or obstructions so we're at square one here; Pepcid (famotidine) has already been used which would have been a recommendation to try along with a restricted ingredient diet, but I cannot think of anything else at this time. Regards Dr Callum Turner DVM
Add a comment to Gu's experience
Was this experience helpful?
Achilles
Doberman Pinscher
10 Months
1 found helpful
Achilles started regurgitating his food with a lot of a thick white substance. In the past hour he has done this six times. Last night he had diarrhea and this morning his stool was shaped but soft and a dark brown.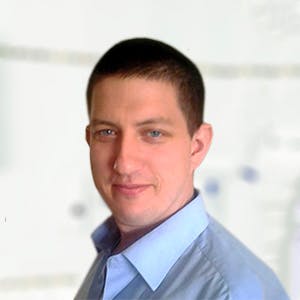 3320
Recommendations
Some regurgitation/vomiting and diarrhoea may be due to some gastrointestinal irritation which may be self limiting; it may also be due to more serious health issues like congenital anomalies, foreign objects, parasites, infections, dietary intolerances among other issues. Try to keep Achilles hydrated and offer him small quantities of bland food (chicken and rice) on a regular basis to see if he can keep it down; also the time frame between eating and regurgitation is important too. If you see no improvement you should visit your Veterinarian for a once over. Regards Dr Callum Turner DVM
Add a comment to Achilles's experience
Was this experience helpful?
Brooke
Pit terrier
3 Years
0 found helpful
My dog will throw up the leg to a teddy bear thats her toy. Last night she threw up a toy and has been throwing up mucus since. I know it can be a blockage of some sort, but I do have money to take her to vet. How long until I should ABSOLUTELY take her?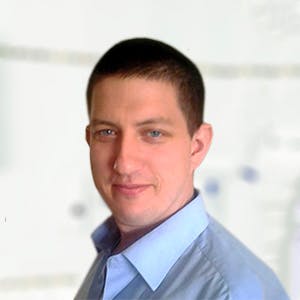 3320
Recommendations
It depends on how much Brooke is in distress, but I would advise you to go before the weekend for an examination as out of hours fees can be eye watering; if there are parts of the teddy bear unaccounted for you should visit your Veterinarian now, if she brought it all up just try to keep her comfortable. If she is showing signs of pain, back arching, vocalisation or any other concerning symptom you should visit your Veterinarian sooner rather than later. Regards Dr Callum Turner DVM
Add a comment to Brooke's experience
Was this experience helpful?
Kitty
Boston Terriers
Over 7
0 found helpful
Our dog had surgery for cancer friday. She is wearing a wrap from her front paws to the back paws. She wont eat and is throwing up mucousy phlem. She will drink but it comes back up and is not eating. Any suggestions?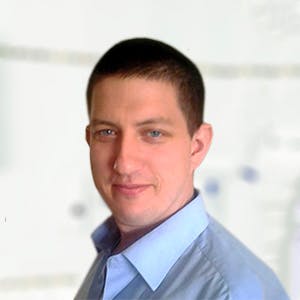 3320
Recommendations
It depends on the type of cancer and where the cancer was removed from, if you are unable to get her to keep fluids down I would highly recommend you visit your Veterinarian for an examination to make sure everything is alright and possibly to get an antiemetic to control the vomiting as keeping down fluids is important. Regards Dr Callum Turner DVM
Hate to post this here...Went to the vet and they kept her 2 days, We had to put her to sleep because the cancer had spread to the lungs. Thank you for the advice!
Add a comment to Kitty's experience
Was this experience helpful?
Otter
Labrador
1 Year
0 found helpful
Hey there,
My dog is about 1 year and a few months old. For a week prior to his vomiting of mucus, he has been reluctant to eat is dog food we've set out. As of writing this he has thrown up s few times and hasn't eaten any of his food. Instead he is focused on drinking water but he can't keep it down and ends up throwing up with mucus mixed in with water. He has pooped fine but when taking him to play he noticeably didn't have the same energy as before. Can you help me?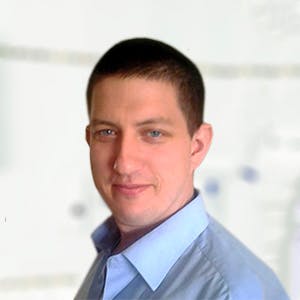 3320
Recommendations
There are many possible causes for a loss of appetite and vomiting mucus which include infections, intestinal obstruction, parasites, foreign objects, tumours (probably too young) among other causes; to start it would be best to try to feed Otter with small portions of boiled chicken and rice (about half a cup) every few hours to see if he can keep it down. Keep an eye on his gums and the capillary refill time; press the gum until it is white, let go and if it takes two second or more for the blood to return he is dehydrated and should go immediately to his Veterinarian. Regards Dr Callum Turner DVM
Add a comment to Otter's experience
Was this experience helpful?
Cinch
Border Collie/Lab
5 Years
0 found helpful
Our dog has been coughing up a clear foamy liquid for about 3.5 days now. He has excess drool, and when he coughs up this liquid, it has a drool like texture to it. It has a little bit of a smell, but nothing horrid. There hasn't been any color to this fluid either. He was eating, and we read an article that fasting for 12-24 hours should help. We did that, and there is a minor improvement, but not as much as we hoped. He didn't cough up a pile of fluid last night, however he was still coughing up extra drool as of this morning.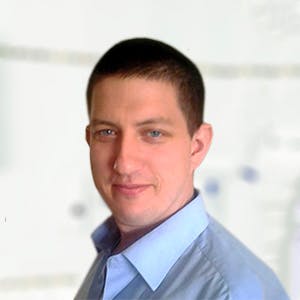 3320
Recommendations
Sometimes fasting for a day allows the gastrointestinal tract to 'reset' and the process seems to go back to normal. I would suggest feeding small meals more often of something like boiled chicken and rice for a few days to see if there is any improvement; if there is improvement, start to wean Cinch over to his normal food over the following few days. If you are still having issues, famotidine at a dose of 0.25mg/lb twice per day thirty minutes before food may help reduce acid build up. If you see no improvement visit your Veterinarian. Regards Dr Callum Turner DVM
Add a comment to Cinch's experience
Was this experience helpful?
Bella
Boxer Mix
9 Years
0 found helpful
Hi I'm looking for a second opinion for my dog, Bella. Bella is a 9 year old boxer mix who has been regurgitating and vomiting mucous (with food in it most of the time) for several days. At one point, she was vomiting so much and so heavily that she wasn't able to keep down food/water for 2 days. I took her to the vet and they asked questions such as her eating habits, energy levels, stool etc, so I'll go over them:

She was a VERY picky eater all of her life, and I've only recently found a food that she will eat on her own (Taste of the Wild bison, limited ingredients diet). She eats approximately twice a day (we have a gravity food feeder) and although she's eating daily, she is only 56 pounds. Her hip bones are protruding and I can see her ribs. In 2016, she was between 65-70 pounds. This is partially because of the vomiting, but I think there is also an underlying issue because she has been gradually getting skinnier since Jan 2016.
She has moderate energy. She's unable to go on walks longer than a couple miles, but still wrestles with her 2 year old brother.
Her stool is normal (for now). She does not have any diarrhea along side the vomiting, although she also has been to the vet numerous times over the years for bloody stool.
She's also been treated for many mucosal tissue related infections, mostly in her eyes and ears. She was diagnosed with hypothyroidism in Jan 2016 and treated until suddenly she had normal thyroid hormone levels again and the medication she was taking made her hyperthyroid so we took her off of it. In March of this year, she got a serious urinary tract infection that left her with bloody urine. It's been a bumpy ride with her the last few years, with almost semi-annual medical crises that lead to hefty vet bills.

She was treated last Friday with anti-nausea medicine (via IV) and had to receive fluids from all of the vomiting. It stopped her from vomiting over the weekend but last night and this morning she began increasing the frequency of her vomiting again from once yesterday to 5 times today before lunch. Her vet diagnosed with IBS and is treating with low dose metronidazole, but so far she's continuing to get worse as the anti-nausea meds wear off.

I'm wondering if this sounds like IBS or something else? Is there another treatment I could be asking for? Is it ok to ask for anti-nausea meds to treat the vomiting acutely?

We are going in again today for X-rays and more blood work but I just don't want to chase an invisible culprit forever.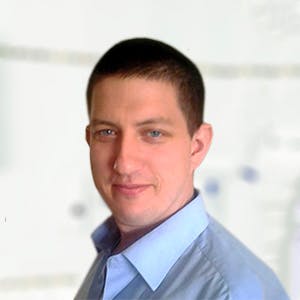 3320
Recommendations
It is good that you are going in for x-rays as I was going to suggest some x-rays to see if there are any issues with the esophagus or stomach; I wouldn't recommend antiemetics long term as they are not a treatment but more of a management option - not a long term solution. Dietary issues along with gastrointestinal issues can seem like an impossible task to diagnose and can also leave Veterinarians scratching their heads; inflammatory bowel disease is a strong possibility especially if there is a history of defecating blood, anthelmintics and antibiotics are key to getting it under control but would also suggest prednisone as well. Regards Dr Callum Turner DVM
Add a comment to Bella's experience
Was this experience helpful?
Buster
Staffordshire Bull Terrier
11 years
0 found helpful
Has Symptoms
Vomiting mucus on and off all day
Hi, my dog is eating ok but not drinking, he gets out of breath quick and seems on and off about going for walks. He has been bringing up a mucus like substance multiple times daily for nearly a week and after taking him to the vets they put him on omeprazole but this has not helped although is due to go back for an x ray...he sounds constantly bloated like he needs to burp and appears to strain when breathing as well as having a weezy cough. He does not have diarrhoea or any trouble going toilet although did a few weeks back and was passing blood at the time as well which is no longer the case. He seems uncomfortable and doesn't like being touched around his belly and when rubbing around his throat it sounds like there's a load of liquid and he even vomited clear liquid. Any advice would be appreciated! He's also on yumove twice a day and prednicare once a day.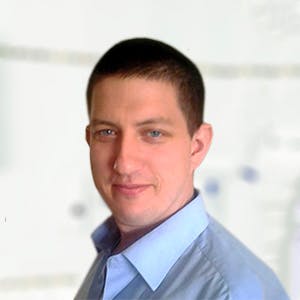 3320
Recommendations
There are a few possible causes for the symptoms you are describing which may include infections, obstructions, parasites, pancreatic disorders, hormonal disorders, liver disease among other causes; bloating or swollen abdomen may be caused by gas or fluid, gas is quite common and could be related to diet. Bloating can cause breathing difficulties if there is pressure pushing on the diaphragm or fluid accumulating in the chest; x-rays and blood tests may be useful to help to see what is going on. Regards Dr Callum Turner DVM
Add a comment to Buster's experience
Was this experience helpful?
Rocky
Labrador Retriever/Dalmatian
9 Years
0 found helpful
We adopted a 9 year old lab/dalmatian mix a couple of weeks ago. They sent us home with some dog food that they said he has been eating. He didn't eat anything for the first few days and then he wouldn't eat any of the dog food they sent home, but ate my other dog's food. About 1 1/2 weeks after we brought him home, he started vomiting mucus sometimes with food, sometimes without. It usually happens when he moves and starts to cough a little then throws up. Most of the times it is just a cough and a little throw up, but some times it is more violent with full on stomach heaving. This is happening 3 to 8 times a day. He is happy otherwise and is drinking water regularly. He had spent 8 months in the shelter prior to us bringing him home.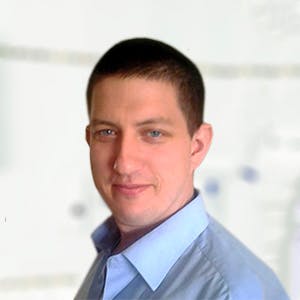 3320
Recommendations
It is important to determine if it is a gastrointestinal problem or a respiratory problem (like kennel cough which may induce vomiting); it is therefore important to determine the source of the problem. Other causes may be food sensitivity, stress, pancreatitis, liver or kidney disease, foreign objects, parasites etc… I would suggest returning to the Shelter if they have their own Veterinarian or visiting another Veterinarian to see the underlying cause of the problem. Regards Dr Callum Turner DVM
Add a comment to Rocky's experience
Was this experience helpful?
Maven
American Pit Bull Terrier
11 Years
0 found helpful
Maven is an 11yr old APBT, has recently started to regurgitate, almost burp, and as of today contained a yellowish mucus. He has been previously diagnosed with grade 4 murmur about two months ago. No coughing, just regurgitating.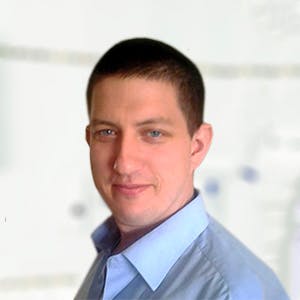 3320
Recommendations
This sounds like it may be due to acid reflux due to an empty tummy as bile is being brought up too; it may be worth trying to feed Maven smaller meals more often (especially before bed) to ensure that her stomach isn't empty which may lead to a buildup of acid and refluxing of bile. Pepcid AC (famotidine) at a dose of 0.25mg/lb twice daily before food may help too; if there is no improvement you should visit your Veterinarian. Regards Dr Callum Turner DVM
Add a comment to Maven's experience
Was this experience helpful?
Hank
Labrador Retriever
3 Years
0 found helpful
I asked a question last night about my dog vomiting. Update: he is only drinking water and will not get near his food (his original food not the one i wanted to ease him into). We are approaching the 24 hour period point of no food. He has not thrown up since about 8:00 last night. He is very tired and slow moving. But as I said he will drink water. He slept through the night fine and he also had climbed onto the couch and bed as normal. Is it possible that I could give him pepto? Or plain yogurt to aid his digestive track and soothe his tummy ache?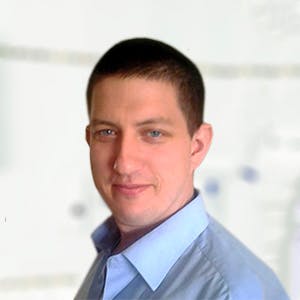 3320
Recommendations
If you are looking to soothe Hank's stomach, I would try to feed him a bland diet of boiled chicken and rice for a few days as this wouldn't irritate his stomach so much. Sometimes fasting a dog may help with gastrointestinal issues and fasting for one to two days may be beneficial in some cases. Pepto-Bismol is occasionally given to dogs, but the ingredients cause the stool to turn black which may mask the signs of a gastrointestinal bleed. Acid reducers like Pepcid AC (famotidine) may be used at a dose of 0.25mg/lb one to two times per day (half hour before food). Regards Dr Callum Turner DVM
Add a comment to Hank's experience
Was this experience helpful?
Hank
Labrador Retriever
3 Years
1 found helpful
Hi there,
My dog is 3 years old and I wanted to ease him into a new dog food. I started yesterday with 1/3 of a cup. And I mixed it with his normal food (pedigree). He was fine last night, did not get into anything, and slept through the night. This morning after urinating, he came in the house and vomited a small amount of white foam. 30 minutes later he vomited water and mucus. The mucus appeared to be clear and it did not have a smell. He has vomited several more times (approx. 6) through out today. His bowel movements appeared to be fine, still solid. Can you please help me?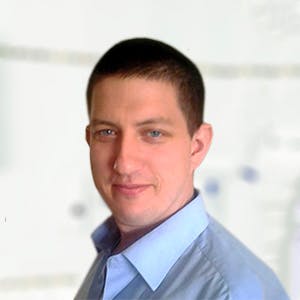 3320
Recommendations
If Hank vomited up clear liquid and white foam, this means that his stomach was empty and the acid probably irritated his stomach causing him to vomit; try to feed him a little less of the new food as a ratio to the old (like 10% new:90% old) and see if you get the same result. If he vomits again go back to feeding just the old food for a few days and look for improvement and try again with 10% new food and 90% old to see if he tolerates it better, if he vomits again stay off the new food and find an alternative. Regards Dr Callum Turner DVM
Add a comment to Hank's experience
Was this experience helpful?