What is Deworming?
Deworming is a critical procedure for a young puppy or a new dog being brought into a household to eliminate the presence of any worms within the dog's stomach and intestines. Intestinal parasites pose a significant threat to a dog's health, and they can easily be transferred to human family members as well. It is a general rule that all puppies need to be wormed every two weeks until they reach twelve weeks of age. Then they should receive deworming treatments once a month until six months of age. After six months of age, an adult dog should be dewormed every six months.
Book First Walk Free!
Deworming Procedure in Dogs
There are many brands and types of deworming products, and most are administered orally in tablet or liquid form. Dewormers are available both commercially and through veterinary prescription. Choosing the right dewormer and the correct dose is dependent on what worm the canine is infected with as well as the dog's size, age, and current level of health. A veterinarian can help determine the right kind of dewormer to use.
Efficacy of Deworming in Dogs
If administered correctly, deworming will kill any worms present within a dog's body. Puppies and dogs that are kept on a regular deworming schedule will not become infected with or suffer the symptoms associated with worms. Puppies should be dewormed at two, four, six, and twelve weeks of age, then at four, five, and six months. Adult dogs over six months of age should be given heartworm medication every month after that. Following this schedule will make the deworming process efficient.
Deworming Recovery in Dogs
After deworming, puppies can suffer some side effects such as lack of appetite, gastrointestinal upset, or vomiting. Some dewormer medications will dissolve the worms in the dog's intestinal system, while others will paralyze them. In those instances, the paralyzed worms will detach themselves from the intestinal tissue and may eventually be found in the dog's vomit or stool.
Cost of Deworming in Dogs
Deworming products can range from $10 to $30 per month treatments from the veterinarian to over the counter dewormers that can cost as little as $5 and as much as $60. Remember that deworming will cost more through the veterinarian due to exam fees and fecal tests. Depending on location, some animal clinics offer low-cost deworming products for those in need.
Dog Deworming Considerations
The side effects of dewormers tend to be mild. However, dogs being treated for heartworms are at risk of developing pulmonary thromboembolism, a potentially fatal condition where the worms killed off by the dewormer cause a dangerous blood clot.
Deworming Prevention in Dogs
Worm infestations cannot always be prevented. Dogs are exposed to worm infection from a variety of sources, from soil infested with parasite eggs, to contact with an infected dog's feces, to infected fleas and mosquitos. Keeping a dog on a deworming schedule is the first line of defense against the spread of worms. Maintaining a dog's general health by ensuring he gets a wholesome, nutritious diet and plenty of exercise will also help keep a dog resilient against parasite infections.
Deworming Questions and Advice from Veterinary Professionals
Millie
Maltipoo
10 Years
1 found helpful
Post Deworming Vomiting (4-5 days out) - I treated both of my dogs with vet-prescribed Drontal K9 (2 pills each) 4-5 days ago. My maltese/yorkie mix is fine, but my maltipoo, Millie, started yesterday vomiting all of her food. I thought it might be a one-time illness, but she just vomited all of her food again. Could this be caused by the Drontal this many days out, or is it most likely something else? I will be taking her to the vet tomorrow if it doesn't get better.
Add a comment to Millie's experience
Was this experience helpful?
Stark
Mauxie
3 Months
0 found helpful
I have a 3 months old Mauxie (Dachshund & Maltese mix) who recently got a 5 in 1 shot, a day after he seems to be fine but yesterday he started to loose his appetite and just kept on sleeping. He vomitted a white foamy substance thrice and I heard weird stomach sounds.Is this because of his 5 in 1 shot? Thanks!
Add a comment to Stark's experience
Was this experience helpful?
Rinky
Indian Stray
4 Months
0 found helpful
My dog (Rinky) was suffering from lethargy, tiredness and vomited repeatedly yesterday night. The vet has diagnosed Parvo disease to her. She is undergoing treatment currently for the same. She was given an IV today and the vet has said that will continue for the next 3-4 days.
As per schedule, she was supposed to be given a deworming tablet today. Is it advisable to give her a deworming tablet in this condition?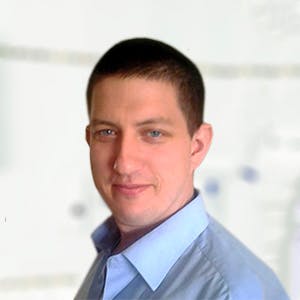 3318
Recommendations
The administration of any medication is at the discretion of the prescribing Veterinarian, I haven't examined Rinky but if your Veterinarian believes that an anthelmintic is suitable then it is their decision to give that medication. There should be no issues with giving the medication, but contraindications should be followed. Regards Dr Callum Turner DVM
Is it necessary to not let your dog drink water after deworming?
Add a comment to Rinky's experience
Was this experience helpful?
LoTuS pOd
Pomeranian Sheltie Mix
10 Years
1 found helpful
LoTuS pOd is 9½ yrs old and began with diarrhea which seemed to become more serious with the color changing from orange to chocolate dark brown back to orange. The orange colored stool had white spots throughout it. He had some white foamy vomit which has since stopped but his diarrhea has continued. He has been lethargic, had lost his appetite, but kept up his drinking of water. He is on his 4th day & this a.m. when I awoke it seemed as if he might have been in the final stages of death due to his in ability to lift his head & he laying instead of half sitting. Yesterday, he started to eat his on stool & scrape his bum across the floor hard, which he has never done in his 9½ yrs. His anal area & all around it is all red & raw.
This morning my sister suggested
he might have worms & I had looked it up & read pure garlic could help and I gave him that and he ate it right up & this evening after purchasing a dewormer & can food began his 3 day treatment. My question is have I waited too long, what will the side effects be, & how soon will he show that it has worked and he is getting better.
Add a comment to LoTuS pOd's experience
Was this experience helpful?
Mister
Not sure, maybe spitz
3 Months
0 found helpful
Has Symptoms
Bloody poop, vommit, indigestion, appedite loss.
My dog is pooping blood and vomitting alot. Will he be okay? He has no appedite but always drinks water. Is this a normal thing after deworming? Will my puppy be okay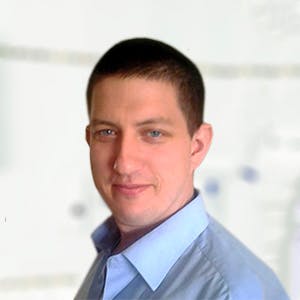 3318
Recommendations
The bloody stool may be caused by parasitic worms dying after the administration of an anthelmintic but is very rare; other causes may be due to parvo if Mister hasn't been vaccinated and colitis. I cannot tell you which is the cause, it would be best to speak with your Veterinarian about the possible causes after they've performed a physical examination. Regards Dr Callum Turner DVM
Add a comment to Mister 's experience
Was this experience helpful?
Blue
Bull and Terrier
3 Months
0 found helpful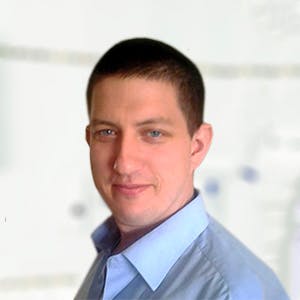 3318
Recommendations
Puppies may start to be vaccinated from six to eight weeks with regular vaccinations until sixteen weeks of age; if you haven't started the vaccination process yet, speak with your Veterinarian about getting Blue vaccinated. For worms, there are many products on the market, many safe to use in puppies from six weeks of age; again, speak with your Veterinarian about these products when you go to get Blue vaccinated. Some vaccines or certain parasite products may be recommended depending on your location and the prevalence of certain diseases. Regards Dr Callum Turner DVM
www.akc.org/content/health/articles/puppy-shots-complete-guide/
Add a comment to Blue's experience
Was this experience helpful?
Koko
Daschaund
11 Years
0 found helpful
Hello, I have an older dog Koko he is eleven years old and has difficulty walking. My dog Koko has a great appetite no issues there. I was wondering is it still ok to give him liquid dewormer at this age and with his mobility issues? KoKo was not able to walk at all for about 2 months we had to carry him outside to do his business and he would get angry if someone was not around him at all times. I began giving him a 1500 mg tablet of Glucosamine Chondroitin for joints and mobility health. I crushed the tablet and mixed in his feed and after about 2 weeks he began standing while eating and slowly day by day and with prayer he was taking baby steps now some days he trys to go in a run but sometimes falls over but he gets right back up and keeps going. I was just wondering would the liquid dewormer effect his mobility and cause issues that could result in him becoming imobile again? Should I still treat Koko for worms or at this age should I stop giving him Dewormer and just enjoy what time he has left with him?
Add a comment to Koko's experience
Was this experience helpful?
Copper
lab
10 Weeks
0 found helpful
My puppy is recovering from Parvo but noticed worms in his stool today. Is it safe to worm him now? Testing neg for Parvo. Stool is smelly tan mauve in color, worms visible and alive.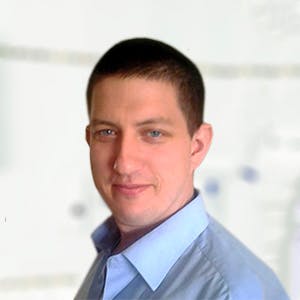 3318
Recommendations
It should be safe to worm Copper, but since he is recovering from parvo and I don't know if he is on any other medications it would be best to just call your Veterinarian to be on the safe side as he would be under their duty of care. Regards Dr Callum Turner DVM
Add a comment to Copper's experience
Was this experience helpful?
Blaze
Standard Poodle
7 Months
0 found helpful
When my puppy was a few months old he had a severe case of roundworms. After a couple of rounds of meds we got rid of them. Ever since then though (4 months later) he has extremely sensitive stomach even on prescription GI food. I can't feed him treats,bones, cooked chicken, turkey or beef. Did the worms permanently destroy his GI tract? I even give him digestive enzymes and probiotics and still he has runny stools. He is extremely happy and active dog.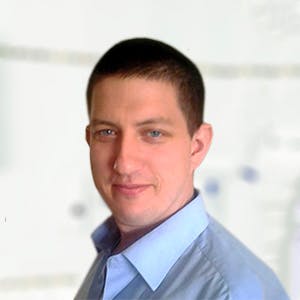 3318
Recommendations
There are various causes for diarrhoea in dogs which may include parasites but also may include infections, dietary intolerance, chronic poisoning, protozoal infections among other causes; I doubt that parasitic worms would cause long term issues like this but you should visit your Veterinarian for an examination and they may take a faecal sample for examination and may prescribe an antibiotic like metronidazole to see if there is any improvement. Regards Dr Callum Turner DVM
Add a comment to Blaze's experience
Was this experience helpful?