Panacur
Written By Mel Lee-Smith
Published: 07/22/2020
Updated: 09/27/2021
Veterinary reviewed by Michele K.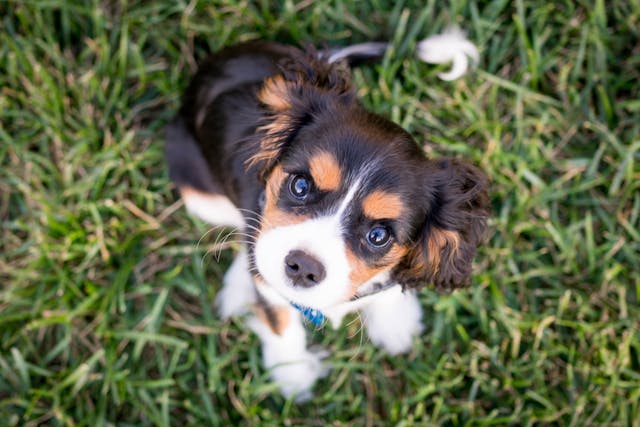 Panacur (also referred to as Panacur C) is a deworming medication for dogs. This broad-spectrum parasiticide is used to treat a range of internal parasites, including hookworms, roundworms, whipworms, and some types of tapeworms. It's also sometimes used to treat lungworm infections and giardia. Keep reading for more information on the dosage, efficacy, and side effects of Panacur for dogs.
Dosage
Panacur for dogs is available as granules and a liquid suspension. According to the product label on Panacur C granules, the daily dose for Panacur C is 50 mg per kg (22.7 mg per pound) of body weight. Consult your veterinarian if you need advice on the appropriate dosage amount for your pet.
Dosage instructions
Always follow your veterinarian's dosage instructions when administering Panacur. This medication needs to be given for 3 days in a row to treat most parasites, so make sure your pet receives all doses as recommended by your veterinarian. You can give Panacur granules to your dog by mixing each daily dose with a small amount of food.
Panacur C is safe for dogs and for puppies aged 6 weeks or older. While worming schedules vary based on where you live and a range of other factors, as a general guide, newly weaned puppies should be dewormed at 6, 8, 10, and 12 weeks of age. Dogs aged 6 months or more need to be dewormed at least twice a year.
Efficacy
Panacur for dogs contains the active ingredient fenbendazole, which treats gastrointestinal parasites. Its main use is to control roundworms (Toxocara canis, Toxascaris leonina), hookworms (Ancylostoma caninum, Uncinaria stenocephala), whipworms (Trichuris vulpis), and tapeworms (Taenia pisiformis). However, it's not effective against Dipylidium caninum, the most common tapeworm that affects dogs.
Fenbendazole works by stopping parasites from forming microtubules. Extensive research confirms the drug's efficacy. It's 98 to 100% effective against the commonly occurring nematodes of dogs (ascarids, hookworms, and whipworms), but only 73% effective against Taenia tapeworms and ineffective against Dipylidium tapeworms.
It's also been shown to be effective at reducing both ascarid and hookworm burdens and at preventing prenatal roundworm infection. Another study of stray dogs in the Madrid area found that fenbendazole was found to:
Have 80-100% therapeutic efficacy against Toxocara canis.

Have 100% therapeutic efficacy against Toxascaris leonina.

Have 99-100% therapeutic efficacy against ancylostomids.

Have 90-100% therapeutic efficacy against Taenidae infections.
Continue treatment with Panacur for 3 days for optimal efficacy.
Finally, studies have also shown that fenbendazole can be effective at treating giardia and Strongyloides stercoralis infection.

Cost
The cost of Panacur for dogs depends on the form and dosage strength. A box of 3 packets in different dosages ranges in price from $10 to $20 on average. A large jar of Panacur granules costs up to $500.

Side effects
Panacur for dogs can potentially produce the following side effects:
If your dog shows any side effects of Panacur, consult your veterinarian.
Considerations
Panacur for dogs may not be suitable for pets with specific health issues. Like any drug, it may also interact with other medications your pet is taking, so make sure your veterinarian has a complete knowledge of your dog's medical history before prescribing Panacur.
Drug interactions
There are no known drug interactions with Panacur. However, you should still inform your veterinarian of all other medications your pet is currently taking.
Allergic reactions and sensitivity
Do not give fenbendazole to sick dogs, puppies younger than 6 weeks old, or dogs with a known allergy to the drug. You should also consult your vet to find out whether or not Panacur is safe to give to pregnant or lactating pets.
Frequently asked questions
How do you store Panacur?
Store Panacur granules at room temperature in a sealed container. Keep them away from direct sunlight and out of reach of children.
What should I do if I miss a dose of Panacur?
Inform your veterinarian of the missed dose and ask for instructions. Because treatment is only effective when the drug is given for multiple consecutive days, you may need to repeat the full course of treatment.
What if my dog has an adverse reaction to Panacur?
If your pet has an adverse reaction or an overdose of fenbendazole, seek emergency veterinary medical attention.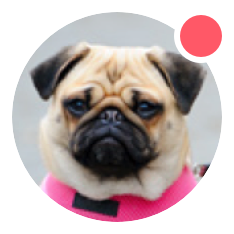 Need pet insurance?