What is Heart Failure, Congestive (Right-sided)?
Congestive heart failure (CHF) is a non-specific symptom that can occur with many different types of heart disease. CHF can be either left-sided or right-sided depending on which part of the heart is involved; occasionally, CHF may be biventricular, affecting both sides of the heart at once. Many signs of CHF, such as fainting, shortness of breath, and inability to exercise are common to both left and right-sided origins, however small differences in your dog's symptoms may suggest which side of the heart is more involved and help the veterinarian make an accurate diagnosis of the problem causing CHF. Oxygen depleted blood from the veins enters the right atrium. It passes through the tricuspid valve into the right ventricle before being pumped into the lungs as the heart contracts. If the right side of the heart is weak, or the tricuspid valve is not functioning properly, the heart is unable to pump as much blood to the lungs for oxygenation. Pressure can build up in the veins that transport blood to the right atrium, sometimes causing a strong pulse and marked protrusion in the jugular vein in the neck. Meanwhile, blood will pool in the lungs since the reduced force of the heart's contraction will not push it on to the left side of the heart as quickly. Fluid from the stationary blood frequently leaches out of the lungs and accumulates in the abdomen (called ascites). This is the most distinctive symptom of right-sided congestive heart failure. Dogs often have a distended pear-shaped belly, and may be reluctant to lie down or put pressure on their abdomen. Left-sided CHF on the other hand will be more likely to cause fluid accumulation within the lungs (pulmonary edema) with symptoms of coughing. Both types of CHF ultimate lead to oxygen depletion in the tissues and eventual heart failure, so CHF is a very serious condition.
Congestive heart failure is a symptom that often occurs in dogs with severe heart disease. If the problem begins in the right side of the heart, this is called right-sided congestive heart failure. Fluid accumulation in the abdomen is the most distinctive symptom.
Symptoms of Heart Failure, Congestive (Right-sided) in Dogs
These are some of the symptoms you might notice in a dog with right-sided CHF.
Distended abdomen (ascites)
Discomfort while lying down
Swollen limbs from fluid accumulation
Increased breathing rate
Exercise intolerance
Lethargy
Weight loss
Weakness
Fainting
Noticeable protrusion of the jugular vein in the neck
Strong pulse in the jugular vein
Types
These are the different types of CHF that might affect your dog's diagnosis.
Right-sided CHF (problem originates on the right side)
Left-sided (problem originates on the left side)
Biventricular (problem affects both sides)
Causes of Heart Failure, Congestive (Right-sided) in Dogs
Atrioventricular valve degeneration (tricuspid valve)
Dilated cardiomyopathy – more common in large dogs
Heartworm
Congenital heart defects (tricuspid dysplasia, ventricular septal defect, atrial septal defect)
Tumor in the heart
Infective endocarditis affecting the tricuspid valve (rare)
Diagnosis of Heart Failure, Congestive (Right-sided) in Dogs
The veterinarian will physically examine your dog. A heart murmur may be audible through a stethoscope and the veterinarian may even be able to tell which valve is affected based on the placement of the murmur. This, along with other symptoms like fluid accumulation in the abdomen or legs can suggest the problem is located on the right side of the heart. Right-sided CHF is a symptom rather than a disease, so the veterinarian will need to diagnose the underlying condition that is causing your dog's heart to fail. The most common problem is some degree of backflow, or regurgitation in the tricuspid valve that connects the right atrium and ventricle. This could be caused by an inherited condition, age related degeneration, a cancerous tumor, or a heart infection (although this is more likely to cause left-sided CHF).
More definitive diagnosis is made with x-rays of the chest, as well as electrocardiography, and echocardiography (an ultrasound of the heart). Chamber enlargement may be visible on an x-ray, while an electrocardiogram will record abnormal heart rhythms. The echocardiogram is the most useful tool for diagnosis since this shows the heart in more detail. The veterinarian will also order blood tests and urinalysis to check for infection that could be causing or contributing to your dog's symptoms. Dogs with severe CHF will usually have signs of liver and kidney dysfunction as well, which may be apparent on these tests. Most dogs with right-sided CHF are also given a heartworm test, which measures for abnormal proteins produced by the worms. The larvae and adult worms live in the arteries that connect the heart and the lungs and often spread into the right ventricle and atrium, so heart failure from heartworm infection usually starts in the right side of the heart.
Treatment of Heart Failure, Congestive (Right-sided) in Dogs
Dogs with moderate to severe problems may need to be hospitalized until the condition is stabilized. Taps will be inserted to remove fluid from the abdomen and around the heart (called abdominocentesis and pericardiocentesis). Strong diuretics, such as furosemide, may be injected to further encourage fluid elimination, and dogs may need additional oxygen.
Once the immediate attack is stabilized, long-term medications will be prescribed to help to control symptoms. Diuretics and ace inhibitors are the most common medications used to reduce fluid build-up and improve blood flow. Pimobendan can increase the force of the heart's contractions, and digoxin may be prescribed if your dog's heart rate is very fast. Beta-blockers and calcium blockers could also be suggested depending on your dog's condition. Most treatment plans will combine a number of different medications.
Other treatment will focus on eliminating the problem that is causing CHF. If your dog has heartworm, it can be treated with medication once your dog's symptoms are stabilized. Some conditions, like atrial septal defect, can be treated with surgery. Others cannot. Valve replacement is only done very rarely in dogs, so problems that affect the valves are often only untreatable symptomatically.
Recovery of Heart Failure, Congestive (Right-sided) in Dogs
Recovery will depend on treating the problem which led to right-sided CHF. Mild heartworm infection, or a heart defect that is treatable surgically can have a reasonably good prognosis, but if severe CHF has developed there may be permanent damage to the heart muscles. With medical management, dogs have an average survival rate of 6-12 months. A low salt diet is recommended and dogs should only be allowed mild exercise. Frequent checkups will be necessary so the veterinarian can monitor your dog's condition and assess the effectiveness of treatment. Keeping a close watch on your dog's breathing rate can help you identify the onset of another attack before it becomes serious.
Heart Failure, Congestive (Right-sided) Questions and Advice from Veterinary Professionals
Wrangler
Yorkie Fox terrier mix
14 Years
0 found helpful
Wrangler began with just a hacking like cough, then the symptoms of Congestive Heart Failure progressed rapidly. I have hit a rough patch & lack the financial means to afford much of the testing & treatment, thank God my vet has been very helpful & accommodating with me, however, tests (such as blood work, more x-rays, ultrasounds, etc.) cannot be done due to my lack of finances. From all of his symptoms they believe it is Congestive Heart Failure, as well as him having a heart murmur. They put Wrangler on Benzaepril 5mg 1/4 a tablet a day & Furosemide 12mg 1/4 tablet twice daily. It was near Christmas & after being on the meds for a week, he seemed to not be getting any better, and he actually declined a little, but after Christmas (a day or 2 later from his week of taking the meds) he seemed to be doing much better. His appetite increased, he was more active, walking more, had solid stools, he went to the water bowl to drink for himself instead of me syringe feeding him water. However, this seems to have been short lived, the following week he has declined tremendously! He has lost appetite for most anything, he won't drink water on his own again. Along with all this his abdomen is extremely swollen, & his urine output is very low. I took him to my vet, & I was told to increase his meds (Benazepril 5mg 1/2 tablet daily, & Furosemide 12mg 1 tablet twice a day). I know its a bit early, seeing as how this is the first day trying the upped doses, but I'm really worried about his swollen abdomen. I am administering a substantial amount of water since I was told he seemed slightly dehydrated, & also to help flush him out, yet he has only urinated twice. Along with this, he is refusing to lay down, due to how swollen he is, & is almost wobbling, or falling/collapsing, like he has no stability & is too tired/weak to hold himself up. Every time I lay him down, he gets right back up! I had talked to my vet about other options since I feel like the diuretic isn't very effective for reducing his distended abdomen, but she has told me this really the only option. I'm extremely worried that the this is not enough to help, & his abdominal swelling will get worse & that his urination will halt. I'm at a loss & so discouraged. Could something else help or work with this diuretic or can anything help with reducing the fluid build up in his abdomen? If this persists with such little urine output, how long will he survive? I know hes older, but I want to do everything I can to help him live! Euthanizing him is not an option for me, but my finances hinder much of my ability for further testing. My vet has prescribed Pimobendan, but there is a back order of this med across the nation. What do I do? Would heat or cold compresses help at all? Please help, I need to all that I possibly can to help him!
I was having the same problem with my 12 year old Dachshund Sasha. She was on 15 mg of Furosimide 2xs a day. It worked for a couple days and then her belly became distended again. We increased her dose to 40 mg 2xs a day and it seems to be working much better. She is only 20 pounds and I was worried that 40 mgs was too much since it is half of an adult dose but they are able to take 2 mg per pound of body weight. I also lacked the finances for testing and my vet would not prescribe anything without testing. We got the meds from a friend who has CHF.
Add a comment to Wrangler's experience
Was this experience helpful?
Bailey
Dachshund
14 Years
1 found helpful
Bailey is a 14 year old male dachshund with increasing syncope that first started 4 weeks ago. Experienced severe gastroenteritis 1 month ago and experienced a syncope episode after a trip outside. Took to emergency vet who initially diagnosed seizure, but after I pressured them referred us to a cardiac specialist after hearing a grade V murmur. Cardiac diagnosed as pulmonary hypertension after ultrasound and prescribed Vetmedin and Sildenafil. Gastroenteritis resolved naturally 3 days later. Dog felt better over the next few days but experienced a syncope episode every 4 days or so for the next three weeks. Typically associated with minor exercise. Consulted a second cardio for a second opinion at end of week 3 since no improvement in Syncope. Second cardio added Plavix and doxycycline. Throughout week 4, another quick bout of poor stools associated with two quick syncopes in one day. Exercise tolerance has plummeted during week 4 and syncopes have increased to 1x per day. Dog getting very lethargic. No coughing and no elevated respiratory rate throughout this entire month. Murmur has improved to I-II during this time as well. Dog lays on stomach with no issue. Barks at housemate from time to time. Are we dealing with valvular flow issues or do I need to pursue chasing down arrhythmia issues? Or is this just his version of presenting with heart failure? Will try to contact our cardio on Mon, but considering euthanasia if we don't see improvement soon. We've had Bailey since he was 1/2 lb and 4 weeks old so we are heartbroken. FYI we had a 17 yo Dachshund we euthanized 3 months back with very similar symptoms (increasing syncope we later connected to a bout of stomach issues. Thanks.
Add a comment to Bailey's experience
Was this experience helpful?
Rasky
teckel
12 Years
0 found helpful
We started Rasky's treatment for heart failure about 4-6 months ago. Lately he has started suffering ascites (fluid in abdomen). We have to take him regurlarly to our vet to drain his belly. We increased furosemide daily dosis up to 80mg (60mg furosoral + 20mg injected seguril). Our dog weight is about 10kg, so it means 8mg/day/kg.

I have been reading about Beta-blockers, calcium blockers, pimobendan, beta andregenic blockers, ace inhibitors and espironolactone (prilactone). It seems that somettimes furosemide is not effective if not combined with espironolactone. Is it true? Is there anything I could do to cure his ascitis?
Add a comment to Rasky's experience
Was this experience helpful?
Bracken
Dachshund
11 Years
0 found helpful
I had my dearly loved 11 year old dog put down 6 years ago after she (apparently quite suddenly) went from near perfect health - she had a Grade 2 heart murmur - into right-side heart failure. She saw the vet (a car ride away) only 30 minutes after I spotted "something" significant was wrong after coming downstairs in the morning. My well respected, very thorough vet told me the chords(?) in her valve had either broken or had become stuck open and she was actually likely to die within 24 hours if left.

She routinely exercised for 2 hours a day but 3/4 of the way through her last walk of the day wasn't quite as enthusiastic as normal ... though not flagging on the hills. She was as nosy and engaged with visitors as usual, eating well and behaving absolutely normally.

The only "symptoms" I noticed was that over the last 48 hours of her life she had been drinking more than usual and her tummy was a little more rounded. She'd clearly developed ascites and sicked it up that morning.

If she had time to develop ascites why weren't there other symptoms of the heart failure when maybe I could have done something to help her?

I have another dog now - 9 year old, same breed - who's just gone from no heart murmur to a Grade 3 heart murmur within months. She is also a lively dog with no symptoms. How common is sudden heart failure among dogs please?
Add a comment to Bracken's experience
Was this experience helpful?
Pouffy
mixed Pomeranian and Papillon
15 Years
0 found helpful
Has Symptoms
only cough first in the morning
Medication Used
Lasix 20mg 1/2 tablet twice daily,
Tussigon 5mg 1/2 tablet twice daily
I'm searching for a second opinion on my dog diagnostic - is it possible to find a cardiologist to read his x-rays online? He is coughing from February 2018, had treatment first with cough syrup, after with antibiotics, and now diuretics telling us he has pulmonary edema, enlarged heart.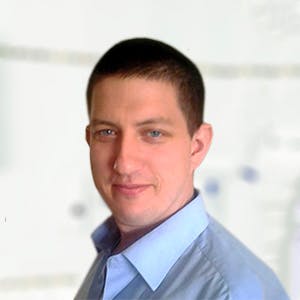 3320
Recommendations
You should contact PetRays (link below) to have Pouffy's medical records reviewed by a board certified Cardiologist. Regards Dr Callum Turner DVM http://petrays.com/specialists/cardiology/
Add a comment to Pouffy's experience
Was this experience helpful?
Hazel
Bull Terrier
7 Years
-1 found helpful
I have recently adopted Hazel about 6 months ago from a shelter. They told me she was about 3 years old. Later on after these issues started acurring my vet told me she is probably closer to 7. I thought it was strange that she had 2 teeth in the front missing and many chipped teeth for being only 3. She seemed fine and didn't notice any problems when I got her and was told nothing by the shelter about any possible heart problems. She had been given a heart worm test which was negative. She had what seemed to be kennel cough which my other dogs ended up getting and after it didn't go away I took her to the vet. The vet only listened with a stethoscope. She was given antibiotics and I was told it could possibly be a heart problem and not kennel cough. The antibiotics took away the cough so I thought that was that being as the vet was very young I thought maybe she just misdiagnosed. After about 4 months of having her or so she started breathing hard after exercising so I took her to the vet again. At this point she was becoming quite skinny and had a swollen abdomen ( which I found out was fluid) and was told it is definitely some type of heart condition. I was recommended to take her to a specialist and since I didn't have the money to take her right away they put her on the medication listed and drained her abdomen. (4 liters drained)
About a week later I had to bring her back to have her abdomen drained again (another 4 liters). She's walking very slow and her heart rate seems very high. While she had all that fluid it was uncomfortable for her to lay down and her legs seem sore from standing before it was drained the 2nd time. She's gotten very skinny and is breathing quite hard now. I was reading the above article and it says with treatment she may only live 6 months to a year. I'm very sad because I've wanted a bull terrier for about 16 years and finally got one and this is happening. She's a wonderful dog who was a bit aggressive to the other dogs at first and not good with the cats but in the short period I've had her she has become so gentle and will even lay next to the cats. I don't know whether I should go through all the heartbreak of trying to treat her for 6-12 months or have her put down if what seems to be the case ends up being the prognosis when she sees the specialist. A few months before getting her I had my dogs that I had for over a decade die pretty much one after another. 2 were pretty old one of which had epilepsy and would have seizures and eventually died from one after having other heath issues which he was my baby since before I had real children. Then his puppy ( 8 years old by then) with my female (all beagles) jumped my fence and got hit by a car. And then the mother died of possibly stomach cancer but the vet told me she was so old there was really no point in spending a ton of money due to her age nothing could really be done. I'm extremely sad and am worried I'm going to have to go through all this again. I don't know what to do. And advice would be greatly appreciated

Nikki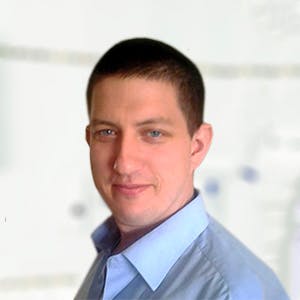 3320
Recommendations
Without examining Hazel and possibly doing an echocardiogram I cannot say whether there is heart failure or how severe it is; prognosis varies widely depending on the type of heart failure, underlying conditions and response to treatment. Treatment with Vetmedin (pimobendan), diuretics and ACE inhibitors are the treatments for dilated cardiomyopathy and atrioventricular valvular insufficiency (Vetmedin shouldn't be prescribed for any other cause of heart failure). You should visit a Cardiologist to confirm the diagnosis and to determine a treatment plan. Regards Dr Callum Turner DVM
Add a comment to Hazel's experience
Was this experience helpful?
Federica
chihuahua mix
13 Years
-1 found helpful
My dog (13 years old) has had a murmur in her heart for the last couple of years. Last year she was diagnosed with right-sided heart failure. For the last two months she's had fluid built in her stomach but in the last week, it has gotten worse. Today, she is is breathing strangely and is having difficulty to get out of bed (more than normal). I fed her and gave her her medication (vetmedin 2.5 mg, spironolactone 25 mg, enalapril 2.5 mg and salix 12.5 mg).
I took her out of her bed and she fell on her side a couple of times and then peed, she could not hold it. She seems uncomfortable, I gave a little water and now she has calmed down and is sleeping. Is this behavior normal or should I be concerned? What are the signs I should look for of the disease getting worse? Thank you for the help!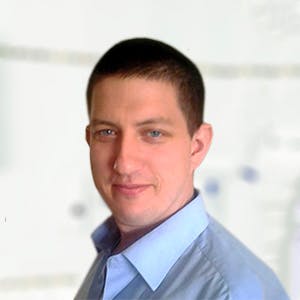 3320
Recommendations
You should visit your Veterinarian for a check up to be on the safe side, your Veterinarian will be able to determine the severity and will also determine if any change has to be made to the medication; sometimes a reduction in heart function may result in dizziness and other symptoms so a check up would be best. Other symptoms to look out for would be increased respiratory rate, lethargy, weakness and anything else out of character. Regards Dr Callum Turner DVM
Add a comment to Federica's experience
Was this experience helpful?
Waskle
Pomeranian
15 Years
0 found helpful
Has Symptoms
right side of heart enlarged
Hi, my name is Cade and was wondering if i could get your opinion on Waskle's possible diagnosis? My family and I moved to a more humid climate in Jan 2016, after about 12 months we noticed that each time Waskle drank water he would bring some of it back up with a bit of a hack (as it is hot and humid where we live he would skull heaps of water and assumed he was drinking too fast), and he also started snoring of a night time and becoming very restless unless the aircon was on, after this went on for a little while we assumed it was old age and the heat until one night he let out 4 quick short sharp barks and stopped breathing and went totally limp, after a chest massage and a breath through his nose he came to and was very groggy. In the morning we took him to the Vet and he was diagnosed with a heart murmur and fluid on his chest, he was prescribed foretekor plus 1 twice a day and fluid tablets 1/2 twice a day, when he went back for a follow up appointment his potassium was low due to the fluid tablets and was prescribed 600mg slow release-k 1 twice a day, with his next follow up he was taken off the potassium tablets as his potassium was still too low and his fluid tablets were halved. Over this whole time his snoring nor his hacking up after drinking had got any better. He went in for chest x-rays yesterday and I have been told the right side of his heart is enlarged twice its original size and it was a ticking time bomb although his trachea seemed intact and normal. I am just trying to understand how this is possible as at 15 he is one of the most active dogs i know, frequently goes to the beach swimming and running walks up and down stairs all day, swims in the pool all the time & never seems to be breathless? I have asked them to do an ultrasound to check it is his heart enlarged or a tumor or possibly he has just got a large heart from birth. The weird thing is I was diagnosed with a abnormal heart (genetic condition) about 6 months before Waskle.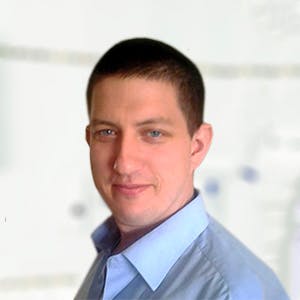 3320
Recommendations
Without examining Waskle I cannot second guess the diagnosis made by a Veterinarian which has performed an in person examination; however, if you are having concerns or doubts about Waskle's diagnosis you should think about getting a Cardiologist's opinion. I would recommend retaking the x-rays and sending them along with the original x-rays (and blood tests and case notes) to PetRays for a second opinion. Regards Dr Callum Turner DVM http://petrays.com/services/cardiology/
Add a comment to Waskle's experience
Was this experience helpful?
Luna
Papillon
9 Years
0 found helpful
Hi. My pappillon was just diagnosed with right sided CHF in the last two days. My boyfriend gave her some hamburger we cooked last night and now im worried it might be too salty for her. Should i be worried?? She was tapped two days ago onset of diagnosis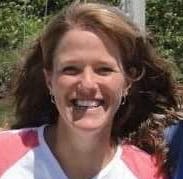 1611
Recommendations
Thank you for your email. One small bit of hamburger should not be enough to increase her salt content significantly, but it is definitely a good idea to keep her salt content to a minimum. I hope that she is okay.
Doctors,

My dog Max is my best friend and he's suffering from a grade 4 or 5 heart murmur. I was given Vetmedin, Enalapril, and Lasix as a form of treatment. Max is a 14 year old Shi Tzu. His appetite seems great. He is sleeping. However, his stomach seems to be contracting when he is still or normal. He seems to sleep with it. Is he near the end? Is there anything we can do at his age?
Add a comment to Luna's experience
Was this experience helpful?
Cosmo
Bichon Frise
11 Years
0 found helpful
Hello,
I have a 11 year old Bichon Frise who was diagnosed in November of 2017 with an enlarged heart. He's been doing great and I've been monatoring his breathing and when it's to high his vet told me to give him 1/2 of his furosemide. Well he likes to run and bark at the other dogs next door at our house I try to stop him but sometimes he won't listen. And I've been noticing that he's out of breath and will walk a little and lay down after his conversation with the next door dogs. He doesn't pass out but I feel like he catches himself before he completely passes out. He doesn't cough much maybe 4 times or less a day. I've also have been giving him the vetriscience cardio support. I guess my question is, is what is causing him to do this? He's been running to the next door dogs when he's had an enlarged heart before with no issue. I really try to discourage it though.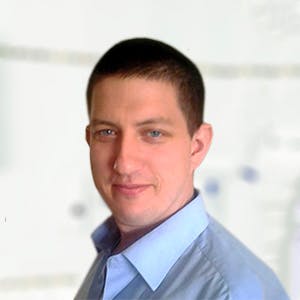 3320
Recommendations
Without examining Cosmo it is difficult to say what stage he is at with his heart condition and whether or not an increase in severity is causing exercise intolerance which is leading to this behaviour. You should return to your Veterinarian for another examination and a review of medication to see if any adjustments need to be made or not. Regards Dr Callum Turner DVM
Doctors, My dog Max is my best friend and he's suffering from a grade 4 or 5 heart murmur. I was given Vetmedin, Enalapril, and Lasix as a form of treatment. Max is a 14 year old Shi Tzu. His appetite seems great. He is sleeping. However, his stomach seems to be contracting when he is still or normal. He seems to sleep with it. Is he near the end? Is there anything we can do at his age?
Add a comment to Cosmo's experience
Was this experience helpful?
Scubby
Beagle
12 Years
0 found helpful
Hello, my dog is pushing 13 years old and is a Beagle mix. Her abdomen has became very swollen and she is having difficulty breathing. I took her to the vet and he said she has quite a bit of fluid built up in cheSt cavity, abdomen and left hind leg. Her liver is enlarged and he heart a heart murmor. He prescribed a heart medication and a fluid pill. Is there anything else I can do to help her? Is her CHF too far along? Just wondering how much time she has left and how I can extend that if possible.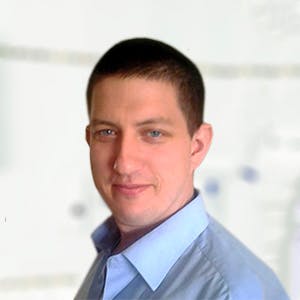 3320
Recommendations
In these cases it is a case of taking each day as it comes, I cannot give you an indication of prognosis since I haven't examined Scubby and therefore cannot give an indication of life expectancy. Normally furosemide (for fluid reduction) and ACE-inhibitors (heart contractility) are given as management options; your Veterinarian would be able to tell you more information as they have examined Scubby but most Veterinarian are cautious with life expectancy questions. Regards Dr Callum Turner DVM
Add a comment to Scubby's experience
Was this experience helpful?
Tasha
Boxer Mix
2 Years
0 found helpful
Congenital congestive heart failure right side. Diagnosed 12/28/17. She has been coughing up piles of blood, tired easily, and has fainting spells. Noticed last night, her artery in neck pulsating fast. Doctor referred to cardiologist, but I'm wondering if anything will help at this point, or she beyond help. She is eating less than before but drinking enough fluids. Will I need to put her to sleep?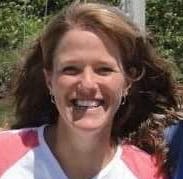 1611
Recommendations
Thank you for your email. Im sorry that that is happening to Tasha, she is quite young. Without seeing her, I can't unfortunately answer your question on whether euthanasia is the best for her - having the consultation with the cardiologist may give you soem directions for possible treatment, as they are specialists. That information may make any decision that you make easier. I hope things go well withTasha.
Add a comment to Tasha's experience
Was this experience helpful?
Duke
Bull Terrier
4 Years
0 found helpful
My Bull Terrier was diagnosed with a grade 4 heart murmur at the age of 2 after we noticed his front right leg had swelled up. The vet diagnosed this as Pitting Edema and he was put on a short course of furosemide. The vet also did a urinalysis which showed a couple of high areas in his results but nothing concerning. We took Duke to the Cardiologist where he had an echo scan and x-rays. The diagnosis was both Mitral Valve Dysplasia and Aortic Stenosis, both on the right side of the heart but mild in severity. Duke is now 4 and apart from not being able to do too much exercise and gets out of breath easily, it's had very little impact on his life and he doesn't currently take medication. What's concerning me though is that I have noticed Dukes abdomen is swollen and bloated and this is most prominent when he sits down. If I research
Ascites, Dukes is not as severe and it's not hard to the touch or round. The vet says the bloating is from an operation Duke had when he was 1 (he was only born with 1 testicle) which has made the stomach muscles and area loose but this has only been noticed in the last few months. Could this be early stages of Ascites? Also what other symptoms should I be looking out for as a sign of declining health? I'm worried that by the time I notice, it will be too late.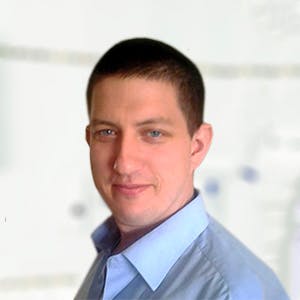 3320
Recommendations
If you are concerned with ascites, I would recommend keeping track of Duke's weight; his weight should stay pretty constant but if he starts to develop abdominal fluid you should notice an increase in weight relative it his size. An enlarged abdomen may be caused by fluid, gas, fat, organ enlargement among other causes; if your Veterinarian isn't concerned, I would take their lead but keep an eye on his weight as well as body condition score. Regards Dr Callum Turner DVM
Add a comment to Duke's experience
Was this experience helpful?
Otis
Labrador Retriever
18 Months
0 found helpful
My lab was diagnosed with TVD in June . Moderate to severe - 3/6 range. Echo with colour Doppler performed. Vet is guessing 1-1.5 years to live. He is currently 18 months old. Does this sound reasonable in terms of life expectancy?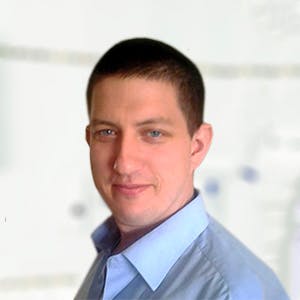 3320
Recommendations
Life expectancy in a dog with tricuspid valve dysplasia is generally one to three years so your Veterinarian's expectations are middle of the road; treatment is palliative and some attempts of surgical correction have ended with unfavourable results. Regards Dr Callum Turner DVM www.msdvetmanual.com/circulatory-system/congenital-and-inherited-anomalies-of-the-cardiovascular-system/tricuspid-valve-dysplasia www.vetmed.ucdavis.edu/vmth/small_animal/cardio_kittleson/cases/case23/text.htm
Thank you. This is consistent with my research. Two board certified cardiologists have confirmed the results but have not commented on life expectancy. Our Vet gave us this timeframe. Much appreciated.
Add a comment to Otis's experience
Was this experience helpful?
Pearl
Chihuahua
19 Months
0 found helpful
My Chihuahua mix has been diagnosed with right heart failure and the cardiac specialist suspects Chagas Disease? We have been adjusting the dosages a bit but currently she is prescribed - Furosemide - not sure of the mg but 1 full tablet, every 8 hours, Spironolactone - 12mg every 8 hours and Pimobendan - 1.25mg every 12 hours. She has to go in and get her belly tapped on a weekly basis, sometimes she will have up to 2 and 1/2 pounds of fluid drained and 3 days later they can drain another 2 pounds. Her breathing only becomes labored when her belly is full otherwise she is a playful happy pup with a very healthy appetite! Increasing the dosage of the Spironolactone and Lasix helped for a little while but we are back to every 4 or 5 days of draining her belly. She is only 18 months old and came from a rescue in Texas which is why the vet suspects the Chagas, but no one here in Colorado is familiar with it? I am fully aware that her time is limited but want to make it the best I can!
My questions are -
Have you ever heard of any successful treatments for Chagas?
Would surgery help?
Do you have any other advice on slowing down the ascites?
Is there a way to put some kind of a stint or drain so she doesn't have to go through the tapping all the time?
Are there any other medications you can recommend that may help?

Thank You!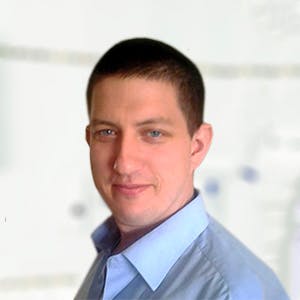 3320
Recommendations
There is no approved treatment of Chagas Disease in the USA; however benznidazole may be used under certain conditions and protocols but you would need to speak with your Veterinarian about this. Currently, Pearl is on two different diuretics which have different mechanisms of action to help excrete fluid from the body and pimobendan for the heart failure. It seems that this may be a case of supportive and symptomatic care; I wouldn't recommend having a drain placed as this would give a gateway for an infection to make its way to the abdominal cavity which can cause peritonitis. Regards Dr Callum Turner DVM
Add a comment to Pearl's experience
Was this experience helpful?
Shirro
Maltese
11 Years
0 found helpful
Our Maltese Sherri was taken to the vet this morning for a distended abdomen. Bloodwork suggested inflammation, white blood count was "a little" high & liver results "a little" high also. Vet ran an ultrasound which tech said appeared to be pancreatitis. Fluid drawn from abdomen was clear with small amount of coloring suggesting small amount of blood. Heart "sounded" clear. Vet suspected & began to treat for pancreatitis although he felt the amount of fluid was higher then he would suspect in pancreatitis he said that the bloodwork/consultation didn't suggest anything additional. Hours later I received call that he himself viewed the ultrasound & saw something the tech missed which warranted a chest xray which showed congestive heart failure. The xray showed a "spot" in heart that "could be" inflammation, infection, or tumor. We are currently up to $1400 vet bill & vet is recommending cardiologist appointment. Shirro is being treated with meds by mouth for heart failure & currently is impatient. Obviously getting this heartbreaking news, I would like to know if it would be ok to give him meds at home where he is more comfortable since cardiologist cannot see him until at least Tuesday. We are heartbroken & the last thing we want is him in a cage all night when he could be at home with us. I understand that liability wise you cannot say definitely that it is "safe" however I was hoping there was a way to suggest if bringing him home would be more comfortable for him. My major question however is how long can a dog live with congestive heart disease (most likely right sided) I'm talking best case scenario? The very last thing I want is for him to suffer in any way. Financial concerns are present as well. If paying to see a specialist will "possibly" prolong life for a couple of months then I am not sure that is worth putting him or us through weeks/months of pain. Perhaps these are more ethical type questions then medical & for that I apologize. Just looking for any information or guidance one can give to help us make the best decision for Shirro. Thank you in advance.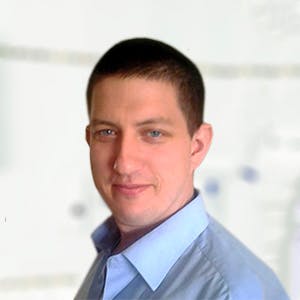 3320
Recommendations
There is a large variance in cases of congestive heart failure, some dogs respond well to medical management and live for years and other decline quite quickly after diagnosis. From a medical point of view and given the age of eleven, I would recommend seeing a Cardiologist as there may be medical management options which they can suggest; I understand that finances will dictate the extent of testing but at a minimum see the level of severity and you may be able to slow down or halt the progression of the heart failure. There are effective drugs which can be used on confirmation of congestive heart failure; but it is unethical to administer them on pure speculation. Regards Dr Callum Turner DVM
Add a comment to Shirro's experience
Was this experience helpful?
Levi
Yorkie Biewer
1 Year
0 found helpful
Has Symptoms
Right Congestive Heart Failure
I have a 1 year old Biewer who had a PDA closure at 3 months and during the surgery he threw a blood clot. Spent 3 days in an oxygen tank. He then came home and when he would play with the other dogs he would faint. They did another Echo and found R Heart Enlargement with Liver Enlargement. They have also done a Bubble Study which the Cardiologist thinks that he has pulmonary stents that aren't allowing the blood from the right give oxygen to the left.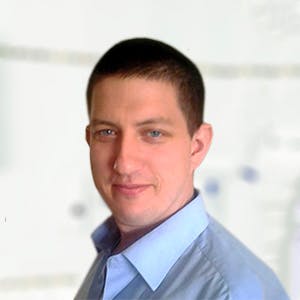 3320
Recommendations
Fainting is a common symptom of cardiac issues when the heart is unable to pump an adequate amount of oxygen to the brain for it to keep conscious. Various conditions including enlarged ventricles (which normally means thinner ventricular walls) can lead to poor cardiac output and other complications. Unfortunately, I wouldn't be able to add any more value than your Cardiologist. Regards Dr Callum Turner DVM
Add a comment to Levi's experience
Was this experience helpful?
Chubs
French Bulldog
5 Months
0 found helpful
Has Symptoms
bloating, loss of appetite
My frenchie is 5 months old .. and he had fluid in his belly they tapped it out and we are waiting for an echo to be done tomorrow. We so far have been told it might be right heart failure. They gave us medication for the fluid to stop in the mean time.
Mostly concerned on this issue for my puppy if he has a living chance . . Since the fluid has been removed he has been more active and he eats .. he does have his moments he's not in any mood. But other than that he SEEMS fine.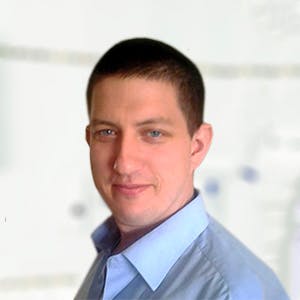 3320
Recommendations
Ascites (abdominal fluid) in dogs may be caused by a variety of different causes including heart failure, liver disease, hormonal conditions (Cushing's Disease), urinary tract ruptures, hypoproteinemia (low protein) or peritonitis. Echocardiography will be useful to visualise the heart and the function of the valves; if the echocardiography comes back clear, further tests like blood tests and x-rays would be required to help determine a cause. Regards Dr Callum Turner DVM
It seams like doggies with Ascites (abdominal fluid) really benefit from the simple procedure of having it drained. It seams like it really relieves comfort level and even if the disease is degenerative, it makes living with it easier. It also seams like there's a lot of different medications out there if your dog has, more specifically, heart disease.
They did blood work and X-rays the echo is our last test right now ...
Add a comment to Chubs's experience
Was this experience helpful?
Duke
Boxer
9 Years
0 found helpful
My dog was 80% normal when i took him in for a uktrasound and echo. Walking running and normal other than drinking water. The vet took my dog back ran the tests. Now all of a sudden my dog is so weak he can barely raise his head cant stand on his own and can only stand with help for a few seconds. This doesnt make since. The vet said that he had a tumor on the right side of his heart. How does a dog that is 80% percent normal functioning normal jumping eating barking and running change this much just by running an ultrasound. The vet keeps telling me they didnt give my dog anything. What can i do? He hasnt ate or moved to even use the bathroom for 12 hours now.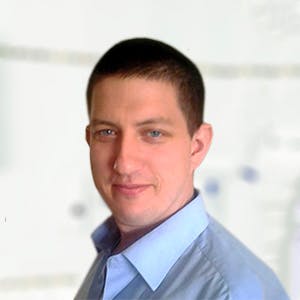 3320
Recommendations
If you suspect that something has happened to Duke I would recommend visiting another Veterinarian or an Emergency Veterinarian for another opinion as without examining Duke I am unable to comment. Try encouraging Duke to eat by offering a different type of food which is more appetising like wet food mixed with a bit of water. Regards Dr Callum Turner DVM
Add a comment to Duke's experience
Was this experience helpful?
Dustin
Yorkshire Terrier
15 Years
0 found helpful
I have a 15 year old male yorkie, who up until about a month ago was mobile and healthy according to his age. Then, I noticed his abdomen became bloated and firm several weeks ago making it harder for him to walk. I thought it was because I had been over feeding him, so I reduced his intake gradually over the last 2 weeks and his belly didn't go down much, but he has lost weight everywhere else and alarmingly is quite boney now. The last few days, I have noticed the texture of his abdomen changed and his back legs have swollen with fluid under his skin. He is lethargic, has labored breathing and can't stand on his own anymore, but he doesn't appear to be in any pain laying on his belly or from touch. He still has an appetite and thirst and with a little assistance , can relive himself. Around the same time as the fluid build up, he has gotten a runny nose and is pink and inflamed appearing around his muzzle and nostrils. No coughing, vomiting, fainting or blood from anywhere. From what I have been reading, it sounds like possible right heart failure, kidney failure or cancer. Do you have any professional diagnosis, just based on this little bit of information? I have been debating taking him to my vet, because at his age and weak condition, I am afraid they will charge me tons of money testing him, only to say that he couldnt tolerate treatments or surgeries and they will make me put him down. Is there anything else that I can do to help him?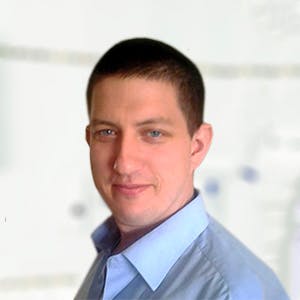 3320
Recommendations
Fifteen is a good age for a Yorkie, if Dustin has been apparently healthy up until a few weeks ago I would recommend visiting your Veterinarian; a simple x-ray (to determine the size of the heart as well as a general view for tumours or any other abnormality) and blood tests (to cover liver, kidney and protein levels among other parameters) will rule out and confirm diagnoses and your Veterinarian will be able to prescribe diuretics that will hopefully relieve some of the fluid build up in his abdomen and oedema in his legs. Fluid in the abdomen may be caused by right sided heart failure, kidney disease and cancer, but a more common cause is liver disease. Dustin's breathing difficulties are most probably caused by fluid in the lungs and the pressure of fluid in the abdomen preventing the diaphragm from moving back during inspiration. So whilst I understand your concerns regarding cost of tests, a single x-ray (Yorkie's are small enough to fit on a single large film) and a full blood panel will be a treasure trove of information to determine if medical management is suitable for Dustin. Regards Dr Callum Turner DVM
Add a comment to Dustin's experience
Was this experience helpful?
COOKIE
English Cocker Spaniel
4 Years
0 found helpful
Medication Used
Rest and Regular Medicines
My cookie(bitch) is suffering from ascites which is because of right sided heart failure. Its been one week, fluid has been filled in her abdomen.Doctors have prescribed medicines for the removal of fluid. Dr is this curable? She is just 4 years old. She is not having anything because of which she is feeling weakness. Her liver and kidney is in good condition. what should we feed her and what should we do to overcome her weakness?
The following medicines have been prescribed by the doctor :-
-Pantob 40mg
-Dytor Plus
-Enapril 5
-Carnitor 500mg
-Safeheart
-Hepa 20
-Optivit LC
-Lisybin
-Ursolic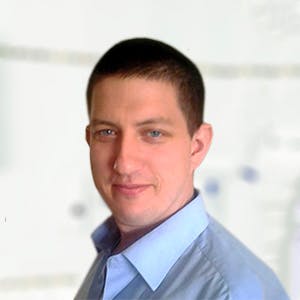 3320
Recommendations
The prognosis for right-sided heart failure is dependent on the cause; in cases of heartworm, treatment usually improves the symptoms, however if the cause is due to heart defects or dilated cardiomyopathy the prognosis isn't as favourable and Cookie may require life-long medical management. Treatment usually consists of a diuretic (furosemide) along with ACE inhibitors; a commercial diet by Hills may be beneficial too. Diagnostically, blood tests and an x-ray or echocardiography (to visualise the heart) would assist in the diagnosis. Regards Dr Callum Turner DVM
Add a comment to COOKIE's experience
Was this experience helpful?