Heart Failure, Congestive (Right-sided) in Dogs
Heart Failure, Congestive (Right-sided) in Dogs
What is Heart Failure, Congestive (Right-sided)?
Congestive heart failure (CHF) is a non-specific symptom that can occur with many different types of heart disease. CHF can be either left-sided or right-sided depending on which part of the heart is involved; occasionally, CHF may be biventricular, affecting both sides of the heart at once. Many signs of CHF, such as fainting, shortness of breath, and inability to exercise are common to both left and right-sided origins, however small differences in your dog's symptoms may suggest which side of the heart is more involved and help the veterinarian make an accurate diagnosis of the problem causing CHF. Oxygen depleted blood from the veins enters the right atrium. It passes through the tricuspid valve into the right ventricle before being pumped into the lungs as the heart contracts. If the right side of the heart is weak, or the tricuspid valve is not functioning properly, the heart is unable to pump as much blood to the lungs for oxygenation. Pressure can build up in the veins that transport blood to the right atrium, sometimes causing a strong pulse and marked protrusion in the jugular vein in the neck. Meanwhile, blood will pool in the lungs since the reduced force of the heart's contraction will not push it on to the left side of the heart as quickly. Fluid from the stationary blood frequently leaches out of the lungs and accumulates in the abdomen (called ascites). This is the most distinctive symptom of right-sided congestive heart failure. Dogs often have a distended pear-shaped belly, and may be reluctant to lie down or put pressure on their abdomen. Left-sided CHF on the other hand will be more likely to cause fluid accumulation within the lungs (pulmonary edema) with symptoms of coughing. Both types of CHF ultimate lead to oxygen depletion in the tissues and eventual heart failure, so CHF is a very serious condition.
Congestive heart failure is a symptom that often occurs in dogs with severe heart disease. If the problem begins in the right side of the heart, this is called right-sided congestive heart failure. Fluid accumulation in the abdomen is the most distinctive symptom.
Heart Failure, Congestive (Right-sided) Average Cost
From 72 quotes ranging from $800 - $8,000
Symptoms of Heart Failure, Congestive (Right-sided) in Dogs
These are some of the symptoms you might notice in a dog with right-sided CHF.
Distended abdomen (ascites)
Discomfort while lying down
Swollen limbs from fluid accumulation
Increased breathing rate
Exercise intolerance
Lethargy
Weight loss
Weakness
Fainting
Noticeable protrusion of the jugular vein in the neck
Strong pulse in the jugular vein
Types
These are the different types of CHF that might affect your dog's diagnosis.
Right-sided CHF (problem originates on the right side)
Left-sided (problem originates on the left side)
Biventricular (problem affects both sides)
Top
Causes of Heart Failure, Congestive (Right-sided) in Dogs
Atrioventricular valve degeneration (tricuspid valve)
Dilated cardiomyopathy – more common in large dogs
Heartworm
Congenital heart defects (tricuspid dysplasia, ventricular septal defect, atrial septal defect)
Tumor in the heart
Infective endocarditis affecting the tricuspid valve (rare)
Top
Diagnosis of Heart Failure, Congestive (Right-sided) in Dogs
The veterinarian will physically examine your dog. A heart murmur may be audible through a stethoscope and the veterinarian may even be able to tell which valve is affected based on the placement of the murmur. This, along with other symptoms like fluid accumulation in the abdomen or legs can suggest the problem is located on the right side of the heart. Right-sided CHF is a symptom rather than a disease, so the veterinarian will need to diagnose the underlying condition that is causing your dog's heart to fail. The most common problem is some degree of backflow, or regurgitation in the tricuspid valve that connects the right atrium and ventricle. This could be caused by an inherited condition, age related degeneration, a cancerous tumor, or a heart infection (although this is more likely to cause left-sided CHF). 
More definitive diagnosis is made with x-rays of the chest, as well as electrocardiography, and echocardiography (an ultrasound of the heart). Chamber enlargement may be visible on an x-ray, while an electrocardiogram will record abnormal heart rhythms. The echocardiogram is the most useful tool for diagnosis since this shows the heart in more detail. The veterinarian will also order blood tests and urinalysis to check for infection that could be causing or contributing to your dog's symptoms. Dogs with severe CHF will usually have signs of liver and kidney dysfunction as well, which may be apparent on these tests. Most dogs with right-sided CHF are also given a heartworm test, which measures for abnormal proteins produced by the worms. The larvae and adult worms live in the arteries that connect the heart and the lungs and often spread into the right ventricle and atrium, so heart failure from heartworm infection usually starts in the right side of the heart.
Top
Treatment of Heart Failure, Congestive (Right-sided) in Dogs
Dogs with moderate to severe problems may need to be hospitalized until the condition is stabilized. Taps will be inserted to remove fluid from the abdomen and around the heart (called abdominocentesis and pericardiocentesis). Strong diuretics, such as furosemide, may be injected to further encourage fluid elimination, and dogs may need additional oxygen.
Once the immediate attack is stabilized, long-term medications will be prescribed to help to control symptoms. Diuretics and ace inhibitors are the most common medications used to reduce fluid build-up and improve blood flow. Pimobendan can increase the force of the heart's contractions, and digoxin may be prescribed if your dog's heart rate is very fast. Beta-blockers and calcium blockers could also be suggested depending on your dog's condition. Most treatment plans will combine a number of different medications.
Other treatment will focus on eliminating the problem that is causing CHF. If your dog has heartworm, it can be treated with medication once your dog's symptoms are stabilized. Some conditions, like atrial septal defect, can be treated with surgery. Others cannot. Valve replacement is only done very rarely in dogs, so problems that affect the valves are often only untreatable symptomatically.
Top
Worried about the cost of Heart Failure Congestive Right Sided treatment?
Pet Insurance covers the cost of many common pet health conditions. Prepare for the unexpected by getting a quote from top pet insurance providers.
Recovery of Heart Failure, Congestive (Right-sided) in Dogs
Recovery will depend on treating the problem which led to right-sided CHF. Mild heartworm infection, or a heart defect that is treatable surgically can have a reasonably good prognosis, but if severe CHF has developed there may be permanent damage to the heart muscles. With medical management, dogs have an average survival rate of 6-12 months. A low salt diet is recommended and dogs should only be allowed mild exercise. Frequent checkups will be necessary so the veterinarian can monitor your dog's condition and assess the effectiveness of treatment. Keeping a close watch on your dog's breathing rate can help you identify the onset of another attack before it becomes serious.
Top
Heart Failure, Congestive (Right-sided) Average Cost
From 72 quotes ranging from $800 - $8,000
Top
Heart Failure, Congestive (Right-sided) Questions and Advice from Veterinary Professionals
Miniature Pinscher
Six Years
0 found helpful
0 found helpful
Has Symptoms
Chest Heaving, No Appetite, Won'T Drink
Adopted in June, as heartworm +, rescue sent antibiotics and ivermectin drops, and said just let them know when gone and they would keep sending refills, but I wanted my regular vet's opinion. He advised to "throw the drops out" and use Heartgard monthly as a "slow kill" method. Pippin had bouts of hacking and foamy material coming up, but those were never connected to his heartworm, according to this vet. 2 nights ago Pippin began the hacking and gagging and it persisted for more than an hour, so I called an emergency vet center, since it was after hours. Took him and he was in CHF!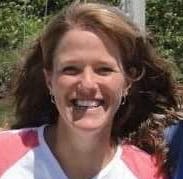 Dr. Michele K. DVM
0 Recommendations
I'm sorry that this is happening to Pippin, I'm not sure what your question is... If he has heartworms, it may have led to heart failure, that is a possibility, or there may be other causes. Without knowing more about him, it is hard to say what might actually be going on, but I would trust your veterinarian and the ER veterinarian you saw him to let you know what the next best step is. I hope that all goes well for him.
Nov. 20, 2020
Was this experience helpful?
Pouffy
mixed Pomeranian and Papillon
15 Years
1 found helpful
1 found helpful
Has Symptoms
Only Cough First In The Morning
I'm searching for a second opinion on my dog diagnostic - is it possible to find a cardiologist to read his x-rays online? He is coughing from February 2018, had treatment first with cough syrup, after with antibiotics, and now diuretics telling us he has pulmonary edema, enlarged heart.
Aug. 14, 2018
Pouffy's Owner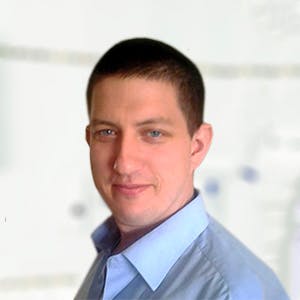 1 Recommendations
You should contact PetRays (link below) to have Pouffy's medical records reviewed by a board certified Cardiologist. Regards Dr Callum Turner DVM http://petrays.com/specialists/cardiology/
Aug. 14, 2018
Was this experience helpful?
Heart Failure, Congestive (Right-sided) Average Cost
From 72 quotes ranging from $800 - $8,000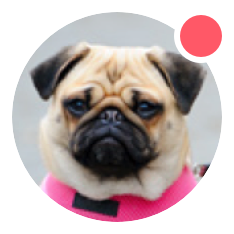 Need pet insurance?