What is Not Barking?
While it may sound pleasant for your dog to stop barking, you want to be sure that his lack of noise is not a result of a medical issue. He may try to bark and no sound comes out, or he may just be uninterested in doing so. There is more than one reason that your dog may not bark to include:
He is hoarse as a result of over-barking
Breed
Personality
Health condition
How serious it is that your dog is not barking will depend on the reason why he is not doing so. Should he be hoarse as a result of over-barking or has a relaxed temperament, his not barking won't be a health concern. If his lack of barking is due to a health condition, how serious it is will depend upon the health condition, which can be relatively minor or more serious.
Book First Walk Free!
Why Not Barking Occurs in Dogs
Why your dog is not barking will depend upon its cause. For example:
He is Hoarse as a Result of Over-barking
Your dog may have been barking for a while and have overused his vocal cords. A lot of barking can lead to inflammation of your dog's vocal cords and cause him to have laryngitis. After giving his voice a rest, his bark will be back.
Breed
Certain breeds of dogs tend not to bark much, if at all. For example, Basenjis and Beagles make a sound that is more like a humming noise than a bark.
Personality
Each dog has his or her own personality. Some dogs may not like the sound they make when barking or he may prefer to whine or make whimpering sounds. Your dog may be laid-back and easy-going and feel no need to bark.
Health Condition
There are conditions that can lead to your dog not barking. These include laryngeal paralysis and a tumor. In laryngeal paralysis, the structure of your dog's larynx or voice box will be altered and/or the function will be impaired. In laryngeal paralysis, the laryngeal muscles become weak or paralyzed and the cartilage that is usually supported by those muscles collapses in. In the case of a tumor, one can grow in the larynx or trachea of your dog. The tumor is called Chondrosarcoma, which is a slow growing malignant cancer. The tumor can get in the way of your dog's ability to eat and breathe and can impact his voice.
What to do if your Dog is Not Barking
If you find that your dog is not barking, there are a few things to consider. First, think about whether he has ever barked much. Perhaps he was never much of a barker, whether as a result of his personality or breed. Also, think about the last few days and whether your dog was barking more than usual. If he was barking more than he normally does, he may have laryngitis.
If your dog usually does bark, however has not been barking more than usual, it is a good idea to have him examined by your veterinarian. A full physical examination of your dog will be conducted and your veterinarian will ask you about what symptoms you have noticed in your dog (aside from his not barking), when you first noticed them and any changes that you have observed. You will want to let your veterinarian know if your dog has experienced any physical trauma and let him know if your dog has any prior or current health conditions. During the physical examination, your veterinarian will feel your dog's throat to see if he can feel any abnormalities.
Your veterinarian will conduct a complete blood count (CBC) which will show abnormal levels of red and white blood cells and your dog's hormone levels will be measured through a chemical blood profile. A urinalysis will also likely be conducted in order to measure your dog's calcium and phosphate levels. The results of these tests will show if your dog has an underlying condition that is leading to laryngeal disease. If your veterinarian has concerns about aspiration pneumonia, he may recommend an x-ray, fluoroscopy and/or bronchoscopy. A chest x-ray may be considered to view your dog's larynx. Should your veterinarian feel a laryngoscopy (where the larynx will be examined with an endoscope) is necessary to confirm the presence of a mass or determine the level of function, your dog will be sedated before the procedure.
Prevention of Not Barking
If you notice that your dog is barking excessively, you will want to see what is bothering him and leading to his ongoing barking. If, say, there is something in the yard that is bothering your dog, moving him to a different part of the house may help calm him down and reduce his barking, ultimately leading to his not losing his voice.
As far as preventing health conditions that can lead to his losing his voice, you will want to take your dog to the veterinarian for regular examinations so that any potential issues can be caught early before becoming more severe. You can also speak with your veterinarian about your dog's diet to be sure that it is meeting his nutritional needs. Regular exercise is also important for your dog's overall health.
Cost of Not Barking
The cost of treatment for your dog not barking will depend upon its cause. Should it be the result of over-barking, there will be no cost involved in treatment; after resting his voice his bark should be back. If his not barking is the result of a tumor or laryngeal paralysis, the cost of treatment can range from $1200 to $6,000 depending on the severity of his condition. Regardless of the condition, the cost of treatment will vary based on the location you are seeking treatment and its cost of living.
Not Barking Questions and Advice from Veterinary Professionals
logan
Rottweiler
5 Months
0 found helpful
hi sir i have a rottweiler of 5 month old my problem is my dog is not barking completely at strangers and unknown persons could you please help me out please and his continues hair fall and dandruff please help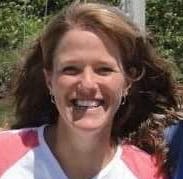 241
Recommendations
Thank you for your email. Unfortunately, without examining Logan, I cannot comment on his behavior, or his hair loss. He may just be a well adjusted, friendly puppy. Puppies are prone to parasites, or he may have a skin infection. He should see your veterinarian to be examined, and they will be able to determine what is happening with his skin and prescribe appropriate treatment.
Add a comment to logan's experience
Was this experience helpful?
Georgia
Boxma
3 Years
0 found helpful
I have a 3 year old Boxma, (Boxer Mastiff mix). We have had her for almost a year now and she used to bark as soon as I let her out. Bark bark bark, almost only when outside or inside if someone came to the door. Over the past couple of weeks I have noticed she isn't barking. Now, I can't even recall when she barked last.

Is it possible I have a neighbor feeding her something to stop her from barking? She seems healthy otherwise, but I have noticed some odd behavior. She used to want to go outside all the time, now I almost have to make her go except in the morning.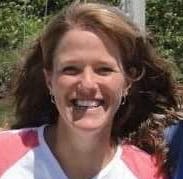 241
Recommendations
Thank you for your email. It sounds like maybe one of your neighbors did get tired of Georgia barking, and may have been discouraging her to bark, although there are no products that I am aware of that she would eat that would cause her to stop barking. There are sound activated products that are available thta set off high pitched noises that deter dogs from barking, and it is possible that one of your neighbors has been using that type of product?
Add a comment to Georgia's experience
Was this experience helpful?
Lady
Beagle
6 Months
0 found helpful
Medication Used
Alphantern, Ceporex, fucidin ointme
I left my puppy in a dog hotel for a week. She returned with an infection in her neck, treated by ointments and systematic antibiotic. Her appetite is good, but she sleeps a lot and she stopped barking. I am worried about her loss of interest to bark. Can you help me?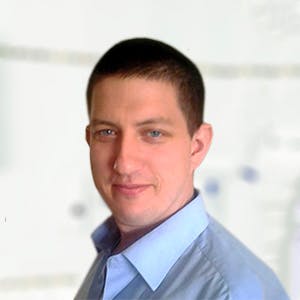 1807
Recommendations
If Lady just started treatment, it may take some time for the antibiotics to take effect; however, the desire not to bark may be due to laryngitis or another laryngeal disorder. You should speak with your Veterinarian once you've completed the current course of treatment to investigate further the cause of Lady not barking. Regards Dr Callum Turner DVM
Add a comment to Lady's experience
Was this experience helpful?
Shelby
Chihuahua
24 Months
0 found helpful
we just adopted a rescue a few days ago. She is mild mannered so sweet and we love her. However, she doesn't bark and likes to sleep a lot. She is a chichiahua /pug mix( they believe). She does have moments of jumping around and activity. But we are worried a bit about her. Should we be worried?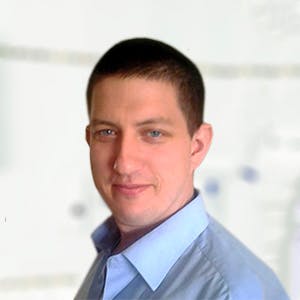 1807
Recommendations
Lethargy is a vague symptom and not barking can be a medical issue or may be Shelby just doesn't bark (or is she trying to bark with little or no sound - laryngitis); it is still early days after rescuing her and she may be still not herself due to new environment etc… I would keep an eye on her and ensure that she is eating and drinking; if she continues to be lethargic you should visit a Veterinarian for an examination. Regards Dr Callum Turner DVM
Add a comment to Shelby's experience
Was this experience helpful?
Molly
Maltese
Three Months
0 found helpful
Why isnt my dog barking?,and why is she just laying around?,and can this happen because I put a flea collar around her neck that last for four months before she turned twelve weeks old?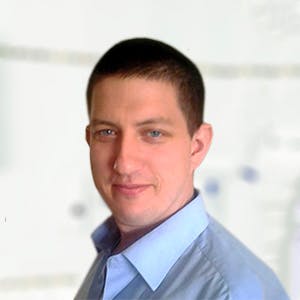 1807
Recommendations
Some dogs may just not bark, but if Molly is trying to bark with no noise produced it is a more serious condition; flea collars may cause lethargy in dogs and may cause a reduction in activity and barking but you should visit your Veterinarian for an examination to rule out other possible causes of no barking like laryngitis or infections. Regards Dr Callum Turner DVM
Add a comment to Molly's experience
Was this experience helpful?
rocky
Rottweiler
18 Months
0 found helpful
We have a Rottweiler which is 1.6 years old, active and is not barking from last night. Recently undergone a minor surgery as a needle was stuck in it's back while injecting some medicine for itching. Please help.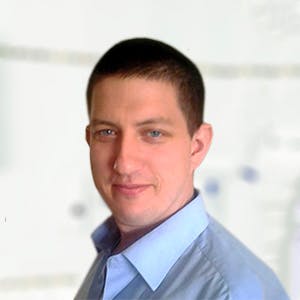 1807
Recommendations
Is he trying to bark with no bark or just not attempting to bark; if he isn't attempting to bark this would be caused by different causes than if he is attempting to bark with no bark. There are a few possible causes for this, a visit to your Veterinarian may be useful to have a general check up to see if there are any other issues which may be contributing to no barking. Regards Dr Callum Turner DVM
Add a comment to rocky's experience
Was this experience helpful?