What is Pooping in the House?
Inappropriate elimination is a common problem for dogs for a number of potential reasons and can indicate a behavioral issue or medical condition. Understanding your dog's behaviors is the first step in preventing your dog from pooping in the house. A new dog or puppy may not yet have the necessary training to know the proper time and place for elimination. However, if your house-trained dog is suddenly pooping inside you need to discover the reason, be it behavioral or medical. Some of the reasons for pooping inside may include:
Not enough house training (behavioral)
Separation anxiety (behavioral)
Inflammatory bowel disease (medical)
Parasites or viral infections (medical)
Muscle atrophy (medical)
Pooping in the house can be frustrating, but it is important to get to the root cause of the issue, especially with a fully house-trained companion. As a pet owner, you should consider any new potential stressors and be aware of all changes in your dog's behaviors and health.
Book First Walk Free!
Why Pooping in the House Occurs in Dogs
Despite what seems obvious to you, dogs do not make a distinction between inside and outside when choosing a spot to eliminate waste. The only place a dog will not poop or pee is where he sleeps so if your dog is pooping in his bed you should contact your veterinarian immediately.
Not Enough House Training
Puppies and new dogs introduced into your family lack the knowledge of your schedule and therefore, their opportunities to poop outside. Dogs will also eliminate waste on predictable schedules after eating. Introducing new routines or even new food into your dog's life may upset his schedule and result in pooping inside.
Separation Anxiety
Separation anxiety does not have an underlying medical condition but affects dogs who are keenly attached to their owners. When you leave home, your dog may feel it acutely and act out by pooping in the house, becoming destructive, or vocalizing.
Parasites and Viral Infections
If your dog is having soiling issues in the house, he may have an underlying medical condition brought on by a parasitic, viral, or bacterial infection. Infections that affect the digestive tract to become inflamed will cause your dog to have diarrhea, and he may feel a sense of urgency to poop. Younger dogs and dogs who have compromised immune systems are more vulnerable to infections.
Inflammatory Bowel Disease
Similar to parasites and other infections, inflammatory bowel disease (IBD) is a medical condition that may be affecting your dog, especially if he has loose stool or diarrhea. IBD is a condition where your dog's intestinal lining becomes inflamed and may prevent your dog from absorbing nutrients as well as digesting food. Unlike temporary symptoms, IBD is a chronic condition and can be severe. It is unclear what causes IBD.
Muscle Atrophy
Your dog may experience muscular atrophy of the sphincter leading to an inability to hold waste. Though muscle wasting can occur at any age, it is more common in older dogs. The inability to keep the muscles controlling your dog's waste could be the result of a general weakness in your dog, a degenerative nervous system disorder, or senility.
What to do if your Dog is Pooping in the House
If you've just adopted a new puppy or older dog, you need to be patient with his house-training. It takes time for your new family member to adjust to your schedule and his schedule. However, if your previously house-trained dog is suddenly pooping inside you should schedule an appointment with your veterinarian to rule out any possible medical conditions.
Behavioral issues related to house soiling in house-trained dogs requires evaluating your dog's potential stress. Ask yourself if you or a family member has made any recent changes to schedules, feeding and walking times. Your dog's behavioral issue may be apparent, such as a new home for the family or subtle, like working a little later than normal. Being patient is crucial for re-training inappropriate soiling behavior, and you should never scold your dog or rub his nose in the poop.
As a dog owner, you should be on the lookout for medically related house soiling. Diarrhea, temporary or chronic, is a sign that your dog is unwell and not get the proper nutrients. You should seek a veterinarian's help to determine the cause of your dog's health-related problem. Your vet will take stool samples or possible take X-rays or endoscopy to explore your dog's upper GI tract to look for inflammation. Tissue samples and blood work will help identify potential infections or parasites as the cause. Antibiotics will be prescribed if a bacterial infection is suspected. Anti-inflammatory medication may also be prescribed to help control the inflammation and get your dog back to health.
Prevention of Pooping in the House
You can help reduce house soiling during training or re-training by creating and sticking to a scheduled routine of feeding and walking your dog. You should also reward your dog when he eliminates at the correct time and place. If your dog does have an indoor accident, do not scold him. Instead, relocate the poop to the proper spot and have him inspect it. Throwing out waste may seem like the logical thing to do but creating a chemical and scent association will help him remember where the proper place to poop is. Additionally, always clean the area well where your dog inappropriately soiled because your dog will want to return to this same area in the future due to chemical association.
If your dog's elimination issues are due to a medical condition you can feed your dog less food at more intervals to help keep the volume of waste down. Getting to the cause of the medical condition will also determine future efforts for keeping your dog healthy. You can also hire a pet sitter who can assist with regular walks and feeding if you are not available to take your dog on more routine walks.
Cost of Pooping in the House
The cost of inappropriate elimination depends on the underlying cause, and though training can vary in cost, medical conditions can range in expense. For example, the average cost of lack of bowel control is around $1,800 whereas the inflammatory bowel disease-specific cost is around $2,800.
Pooping in the House Questions and Advice from Veterinary Professionals
Jack
Black Lab
4 Years
0 found helpful
We have two black labs that are from the same litter Nd are about 4.5. They are both potty trained but out of nowhere one of them has started pooping in the house. He only does it when we are home. We haven't done anything different or changed our routines I don't know why he keeps doing it. He knows that he's been bad because he gets that look like he's in trouble and we punish him for it. It's not funny and he still goes outside so I don't know why he's doing it or how to prevent it. Please help!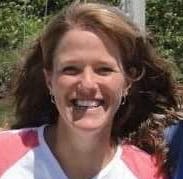 673
Recommendations
Thank you for your email. jack may need to be examined for parasites, or for a dietary indiscretion. If he is let outside in a yard, a walk may help, as dogs tend to be stimulated to defecate by walking and that may make his need to defecate in the house diminish. Punishment for his accidents will not help, but will make him nervous and make him not trust you - positive reinforcement for bowel movements outside will be a much more effective method to solve this problem. I hope that things resolve quickly for him.
Add a comment to Jack's experience
Was this experience helpful?
Cassie
German Shepherd
7 Years
0 found helpful
Has Symptoms
Eating things she shouldnt
Hi I've had my dog for 6 years and before that she was at various different homes. I am unsure of how old she is due to this fact.. for the past few months she keeps going to the toilet in the kitchen. She gets walked within the same time frame every night. It doesn't matter if I let her out just before bed or if I let her out through the night most mornings (and in the middle of the night) I go downstairs to a mess in the kitchen. The other morning she did it about an hour after being let out and tonight she did both messes after being let out but before bed and within the space of 10 minutes after me cleaning up and letting her out I go downstairs to another mess. I'm running out of options with her.
Her food or routine hasn't changed. We moved house 5 months ago and this started about 3 months ago. She has also started to eat anything she can get and is up to date with working etc
She is a alsation x rot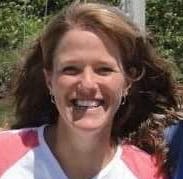 673
Recommendations
Thank you for your email. it might be worth a check up for Cassie. Sometimes as dogs age, they have different nutritional needs, and she may need a food that is more digestible. She may need to be checked for parasites. it may also help to block access to that area, as the behavior seems to have started after you moved in, and dogs are much more sensitive to smells than we are. If she smells that another dog defecated there and has decided that that is an okay place to do so, blocking off the room may help. I hope that this problem is resolved soon!
Add a comment to Cassie's experience
Was this experience helpful?
Charlotte
Flat Coated Retriever
20 Months
0 found helpful
We got a rescue dog, we think she a flat coat retriever. She's 1 1/2 and used to live on a ranch before she came to our home, so because of this we are very good about walking her in the morning and evening. The frustrating thing is we can be a a 2+ mile walk and she is so busy looking for squirrels that she won't poop at all. Meanwhile our other dog, Golden retriever, will poop on the walk. Within 30 min of getting home she'll go downstairs in our basement and poop. We don't know what to do and We love her very much but we can't keep a dog that poops in the house, especially after such a long walk.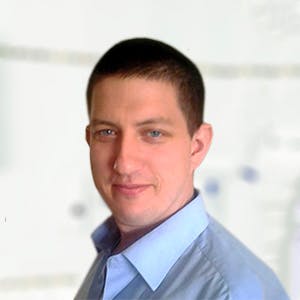 2141
Recommendations
This is purely a training issue, there is no medical issue here; this is a case where you may need to stay outside with her until she does her business even if it mean that you have to put a lead on her and walk her around a garden or a certain area for her to do her business. Once she does her business you should make a big fuss of her to show that this is the behaviour that is desired; this process can be frustrating but walking her on a lead in an area without distractions and make a habit of it should break this into her routine. Regards Dr Callum Turner DVM
Add a comment to Charlotte's experience
Was this experience helpful?
Freyja
German Shepherd
11 Months
0 found helpful
I have a one-year-old German Shepherd, and she knows to go pee outside, always. But she poops in the house. we have a regimented schedule, where we take her out at the same time every day, and we get her enough exercise. She seems to poop in the 30 min. between when I leave for work in the morning and when my husband comes home from his night shift. It is always on the same 2 rugs. we have tried high value treats outside, leaving a small pile of poop outside for her to sniff and remember, and preventing her from going to that rug for several weeks, nothing seems to be working. If this is separation anxiety, what do you recommend?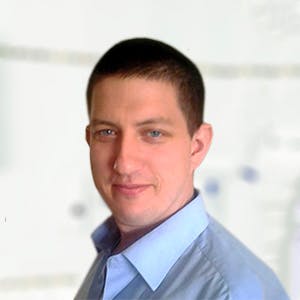 2141
Recommendations
It is possible that this is separation anxiety since it occurs within the thirty minutes between you leaving and your husband arriving home; in addition to what you have done already you should also have both rugs cleaned professionally to try to remove all traces of smell from them. Also, you need to punish this behaviour when it occurs and to praise her when she does defecate outside. Regards Dr Callum Turner DVM
Add a comment to Freyja's experience
Was this experience helpful?
oreo
Shih Tzu
10 Years
1 found helpful
My 10 year Dog has been potty trained for close to 7 years now. He is on a set walking/potty schedule, we do have a few days of delay and there has been some insistence where he pooped at night or while we were out in my dinning room. But this pass week he has pooped 3 separate times. 1st time in the dining room and there was 3-4 areas and the poop started hard and got soft/watery. Yesterday afternoon he did one in the hallway on the carpet and once in the dining room. This morning he poop 5 more times in the dining same thing started hard and got soft/watery. I know I was out of town for the weekend and my mom was gone for a few days so I am not sure with our schedules of absences has stressed him for this to happen or is there a more serious issue. He is eating and drinking normally this week I noticed in the beginning of the week he wasn't really eating his dry food. I'm concerned and worry that is may be a serious issue but hoping something simple and he will be ok in a few days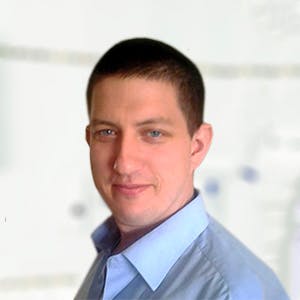 2141
Recommendations
Without examining Oreo, I cannot say whether the cause is due to separation anxiety or if there is a medical issue; consistency of faeces can vary due to food, treats, stress, eating nonfood items, infections, parasites among other causes. Now you are back from being out of town, I would suggest watching him over the next few days to see if he goes back to his normal toilet habits or whether he needs to visit your Veterinarian for a once over to be on the safe side. Regards Dr Callum Turner DVM
Add a comment to oreo's experience
Was this experience helpful?
K and T
Australian Shepherd
4 Years
2 found helpful
Hi Doc, My 2 Australian shepherds (18months and almost 4yo) have suddenly started pooping inside the house. this started when we left them inside all day in the air conditioning one time because it was a 40 degree day here (Australia). Now every morning i wake up to 2x solid poops (not runny)... on my carpet in the living room. as you can imagine this would stink out the house as carpets hold odours... i have had the carpets cleaned and they still manage to poop... in the same spot... every night. there has been no change in diet and they get let out right before bed. why? what can i do?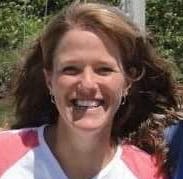 673
Recommendations
Thank you for your email. it is entirely possible that K and T had to use the restroom while they were in the house that day, and now think it is okay to do so. It may help to restrict access to that spot for a few weeks so that they can't get there, and many dogs will not defecate in the evening if they are just let out in the yard, but will be stimulated to do so if they go on a walk. It might help to walk them in the evening, and block access to the area for a few weeks, until they 'remember' that they are housetrained. i hope that everything goes well for them!
Thank you so much Dr King! Much appreciate your advice! I will put it to good use today
Add a comment to K and T's experience
Was this experience helpful?
Onyx
Pit Bull Cross
1 Year
0 found helpful
My dog is a 1 year old Pit Bull/Great Dane and has just started using the bathroom in the house. She pooped on her bed this morning and I started to think something might be wrong because what dog poos on their bed when a tile floor is right next to them? Shes only been doing this for two days and the only diet change was when my mom dropped a fortune cookie and the dog ate it (Not the paper just the cookie). Could that be the problem? Wouldn't it have cleared her track by now? Poop is not solid but not runny either. Shes been in our house since January (Rescue) but hasn't had an accident in a month. She usually goes to the door when she needs to potty but when she poops on the floor she doesn't even go to the door first. I know she is very attached to me and she always tries to escape her area if I'm somewhere else, though I do not feel like anxiety is causing this problem. She is up to date on everything.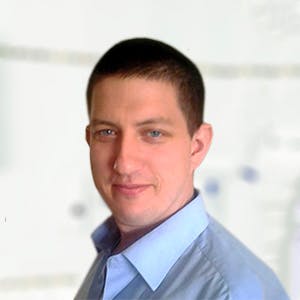 2141
Recommendations
It is difficult to say what specifically is causing this problem, I do not think that the fortune cookie has anything to do with it - dogs eat much worse without ill effect. If she is defecating in the bed she either doesn't know or she is consciously doing it in her bed; there are a few possible medical problems which would need to be explored by your Veterinarian, otherwise the cause would be behavioural and she is doing it in her bed to hide it from you. Regards Dr Callum Turner DVM
Add a comment to Onyx's experience
Was this experience helpful?
Harley
Labrador Retriever
16 Months
0 found helpful
My labrador retriever is 16 months old and has been house trained since about 12 weeks. Just recently, she has started pooping in my dining room at night. It is the room farthest from the room where she sleeps and spends most of her time. At first it was diarrhea so I thought maybe she could not help herself, but last night it was solid. She does not do it every night, but it is frequent enough to be alarming. She eats at 6a and 5p, grain-free and no table scraps, though I did put a little rice in her food when she was having the soft stool. Should she maybe say later at night? Any suggestions are much appreciated.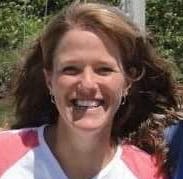 673
Recommendations
Thank you for your email. Harley may have started defecating in the house when she had diarrhea, and continued afterwards. If you can walk her right before bed, it will help to stimulate her intestines and colon to have a bowel movement, so that she doesn't have that urgency during the night. I hope that everything goes well for her.
Add a comment to Harley's experience
Was this experience helpful?
Bentley
Jack Russell/beagle mix
5 Years
0 found helpful
Has Symptoms
Defecates and urinates in home
My dog is 5 years old, although I've only had him for about 3.5 years - I adopted him from a shelter. The only info I had about him was that he came from a situation where there were too many dogs and that's why he was brought into the shelter. From the beginning, I've had many signs to confirm he has separation anxiety. Crate training was a no go as that induced much more anxiety. When I'm home, he's my shadow. When he can sense I'm getting ready to go somewhere, he starts whining and tries to be as close to me as possible. Routine does help him which is great. However, recently (3-4 weeks ago) my job situation changed and I am now away 5 days a week. My dog stays with my fiancé and his dog during the week. He loves them both and everything is great when we're all together at our permanent home. However, when it's just my fiancé and the 2 dogs during the week at the rental home, my dog continues to have soiling issues. Most days, he gets up very early in the morning and pees in the sunroom. He does eliminate outside later in the morning when my fiancé takes him out. He has no accidents when left alone for about 9 hours during the day, but after my fiancé is home and lets him out, he'll have 2-3 more accidents in the house with my fiancé there (urinating and defecating). How do we establish a new routine? My fiancé is taking him out frequently and praising him when he eliminates outside. Should we not allow my dog access to the sunroom at all anymore (since that's his preferred place to relieve himself indoors)? Should we keep him on a leash while my fiancé is home to keep a closer watch on him? I feel so awful because my fiancé is at his wits end and I can't help since I'm away during the week. Note - I have taken my dog to the vet recently and he has a clean bill of health.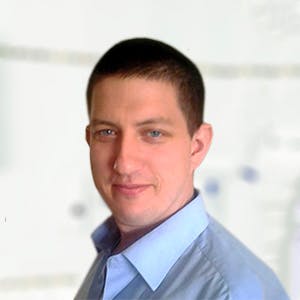 2141
Recommendations
This is all behavioural or psychological which means that there is no quick fix, if Bentley has made it a habit of doing his business in the sunroom you should restrict access and thoroughly clean the floor with a disinfectant to remove any smell he may associate with defecation. I don't like the idea of putting a lead on him whilst at home with your fiance but apart from praise and punishment there is little else that I can advise unfortunately. Regards Dr Callum Turner DVM
Add a comment to Bentley's experience
Was this experience helpful?
Cody & Fozzy
Australian Shepherd
2 Years
0 found helpful
My wife and I have 2 dogs. Cody is a 2.5 year old Australian Sheppard and Fozzy is a 1.5 year old Aussie/Beagle mix. Both are at least mostly house broken but weve always had a problem with Cody pooping in the house occasionally and Fozzy likes to pee in the house quite often. Generally both dogs are let outside quite a lot but when they are outside they tend to just sit on the porch and not do anything unless someone is outside with them. They will wait until they have been let back inside often times and they will go in the bathroom and do their business on one of the rugs. Problem is that I work very long days. Im usually up at 5am and I usually dont get done working until 8 or 9pm. About half of this time I am home but because Im working I have little time to actually spend with the dogs. My wife works nights so she isnt home usually when I am and even when she is home at night she lets them out but she doesnt usually go outside with them because she doesnt like being outside at night in our neighborhood even if its just in our back yard. So Im at my wits end with the dogs. I enjoy the dogs when I get time but I feel like I dont have time to take care of them properly and i feel like I dont get enough help from my wife when she is with the dogs. My wife however wont let me rehome the dogs, which I really dont want to do anyway but the dogs arent content with just laying at my feet until I can finish my work for the day and spend a little time with them. They also get in to the trash but Im assuming its just an extension of the same issue. To make matters worse I feel like I hardly spend any time with Cody because when I do get a little time at the end of the day Fozzy loves to hop up next to me or even get in my lap to be petted but when Cody is given any attention ever all he wants to do is play. He has no interest in being petted what so ever and usually just ends up laying on the other end of the couch in spite of being prompted to come closer to be petted. He will come over but when he does he either runs and gets a toy first and expects you to play with him or he just wants to literally climb on top of you and smash his face right into your face as if he cant get close enough to you. This also generally prevents him from getting much attention from company as well as he tends to do this to company as well. If you try to make him sit and just be petted he wont do it no matter what he will slowly but surely, inch by inch, get closer and closer until he is eventually up on you trying to put his face in your face. People dont like this especially from a 60lbs dog. Im really not sure what to do about this issue anymore. I feel like Ive tried everything and the one thing I suspect might fix the issue (Spending more time with the dogs) is ultimately not really possible. Do you have any advice that might help me with my issue? I feel like I got the wrong kind of dogs but its to late to change that now.

Thanks in advance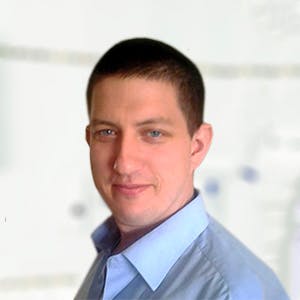 2141
Recommendations
Unfortunately this is a training issue which will require time and effort from both your wife and yourself; there is no quick fix, only putting in the hours. Dogs are creatures of habit and Cody & Fozzy's habit is to sit on the porch and defecate in the house; unless you are there to praise them when they do their business outside and to punish when they do it inside there isn't really anything you can do apart from crating them (which may result in you cleaning faeces off them daily). I wish I had a better solution for you, think about the use of dog walkers to spend time with them and encourage defecation and urination outside. Regards Dr Callum Turner DVM
Add a comment to Cody & Fozzy's experience
Was this experience helpful?
Iris
Mutt
2 Years
0 found helpful
My almost 2 year old dog has reccently started popping in the house. She has pooped twice under the bed and once while she was asleep in my bed. She is usallay very good about going to the bathroom and will take you up or yip at you till you take her out. Our other dog does sadly have kidney failure and has been slowly detorating over a few years, even with vetaniary envolment. The other dog does occasionally pee in the house due to her kidneys. Could the stress of the other dog being sick and exhibiting poor behavior be effecting my younger dog?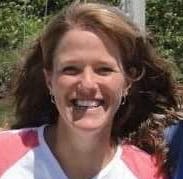 673
Recommendations
Thank you for your email. The odors that may be in your house might be stimulating her to defecate where she shouldn't yes. It might help to have a good steam cleaning of the carpets, as that may decrease what Iris can smell in the house, and it may also help to make sure that she has regular walks to stimulate her bowels to empty before bed and in the morning. I hope that those things help with her problem.
Add a comment to Iris's experience
Was this experience helpful?
Angel
Italian Greyhound yorkie mix
2 Years
0 found helpful
Has Symptoms
peeping and pooping in house
Good morning. I adopted a beautiful Italian greyhound Yorkie mix. She is 2 years old. I got her when there was snow on the ground. She did great. Peeped and pooped outside . Until the snow melted and she discovered all kinds of small animals, like chipmunks and squirrels. She is so preoccupied with hunting then that we spend hours outside and she wont't poop. As soon as we come in she runs to find a spot and poops there.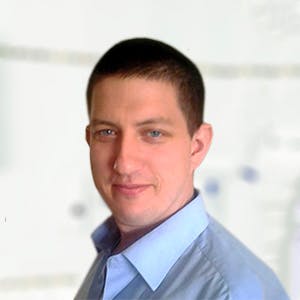 2141
Recommendations
In this case, it may be just needing to get Angel to associate a single place in the garden or around your neighbourhood she associates with urination and defecation; may dog knows he has a spot to urinate and a spot to defecate, once he's done the fun starts (plus makes it easier when it is raining). This comes down to training and taking the time to get Angel to defecate before going indoors, place a lead on her and stand outside until she goes and praise her when she does. Regards Dr Callum Turner DVM
Add a comment to Angel's experience
Was this experience helpful?
Seymour
Jack Russell
5 Years
0 found helpful
My dog Seymour is a Jack Russel Mix. He is about 5 years old and is very well behaved and potty trained. He always lets me know when he has to go out by pushing on me, or going to the door and whining.... regardless, I take him out when I wake up, around lunch and when I get home from work. He uses the bathroom outside all of those times. Lately Seymour has been pooping upstairs right in front of my roommates door for about 2 weeks now. He also peed in the living room and oddly enough, on my bed on the pillow. He has NEVER peed on the bed before.
He seems happy, he's eating just fine and his poop is solid and he's playful as always.
The only thing I can think of is my girlfriend and my work schedules just recently changed and we moved into this new apartment about 3 months ago. I am just not sure what to do as it is causing tension between my roommate and I. Medical or behavioral?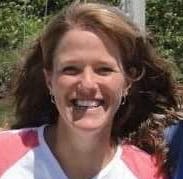 673
Recommendations
Thank you for your email. It would be a good idea to have Seymour evaluated by your veterinarian to rule out any underlying health problems, but if he is deemed healthy, it may be a behavioral problem. If he isn't neutered, that can be a huge factor. It also may be due to the change in schedules, or any underlying odor that you may not have been aware of but that Seymour is. If he is kennel trained, that is the easiest way to re-train him as far as housebreaking. Frequent walks to make sure that he doesn't have to urinate or defecate in the house is also helpful. I hope that you are able to resolve this for him.
Add a comment to Seymour's experience
Was this experience helpful?
Gordon
Husky
4 Years
0 found helpful
I've had my husky mix, Gordon, since he was born. He's always been the kind of dog that would rather explode than use the bathroom in the house. I had rent houses in college where he didn't have constant access to the yard, but then we moved in with my parents after I graduated. He had a dog door and could come and go as he pleased. I recently moved into an apartment and suddenly potty training is out the window. AT 4 YEARS OLD. I walk him around the same time every day (might vary by 15-30 minutes) and yet he still poops in my roommate's room and bathroom all the dang time. Last week he pooped and pee'd all over the living room while I was getting dressed to take him outside. I know it's a walking/scheduling issue but I don't know how to get it under control! I'll walk him for 30 minutes and he'll use the bathroom outside and then promptly go soil my roommates carpet.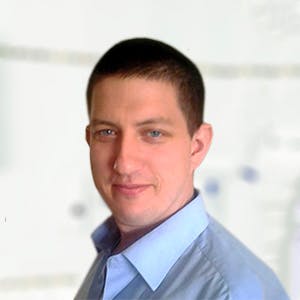 2141
Recommendations
This sounds purely a behavioural issue, there doesn't seem to be a medical issue here based on what I'm reading; this will come down to going over house training with Gordon repetitively, just keep showing disapproval each time he defectes in the home, give a verbal 'no' or 'bad' (whichever works for you) and withhold attention (placing him in a crate or another room is usually best). Regards Dr Callum Turner DVM
Add a comment to Gordon's experience
Was this experience helpful?
Zola
Hound
3 Years
1 found helpful
Hi. We have had my dog Zola for over two years. When we first got her she peed and pooped in the house a few times. But for the longest time she has been absolutely perfect. Then a few weeks ago while we are at work she would start pooping in her kennel. She also would drool really bad. Then a little later she started to stretch the bars of the kennels. Then she started escaping and when she would escape she would either poop in her kennel or on the floor. Her escape efforts kept getting her hurt so we decided to let her stay in the room that we keep the kennel in. While all this is going on she is still pooping all over the floor and she keeps spreading it. She was put on Xanax and Prozac for separation anxiety but the problem keeps happening. We are running out of options.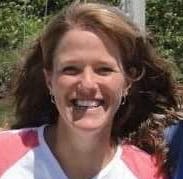 673
Recommendations
Thank you for your email. It may be worth working with a trainer to try and get Zola over her anxiety help her to know that you aren't leaving her forever when you go. I'm not sure how long she has been on the anti-anxiety medications, or if she is actually currently on both, but they can take time to work. A trainer can help in the meantime to teach techniques to ease her anxiety. Increasing her exercise, and making sure that she is walked before you leave so that she has a chance to urinate and defecate outside should help as well. If you aren't leaving any treats with her when you leave, Kong toys have many great tools for distraction so that dogs aren't upset when you're gone. I hope that some of those suggestions help.
She was put on xanax and prozac two weeks ago. The xanax is only to work until the prozac that kicks in. Which should be in a week. But when she is in the room she will not eat treats. She will not touch toys. And she will not eat anything. I could leave a fresh steak in there and she wouldn't even touch it.
Add a comment to Zola's experience
Was this experience helpful?
Shelter name: Duchess
Yorki
2 Years
0 found helpful
I adopted a new dog from the shelter a Yorkie mix-weighs about 112.5 pounds. We have a problem with he pooping and peeing in the house. She seems to hold he urine more and goes outside--but poops all around house (in basement or front rug). We take her for long walks-but she is so distracted by cars, buses, and kids that she does not concentrate. I just took her for a long walk and she pooped in the basement. I have four cats and their litter boxes are in the basement. I am thinking the last owners did not put effort into house training her. What are your thoughts?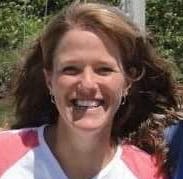 673
Recommendations
Thank you for your email. I think you are probably right, and her last owners did not pay attention to house training, so she doesn't know any differently. It will be important to be consistent in her rewards, and always praise her for going outside, but don't scold her for going inside - she'll just be afraid of you. If there is a food treat that she loves, having that with you on walks can help, as you can give it to her when she's finished defecating and really solidify the reward to appropriate behavior. I hope that everything goes well for her.
Add a comment to Shelter name: Duchess's experience
Was this experience helpful?
champ
collie/lab
16 Years
2 found helpful
why is our 16 year old champ (collie/lab) soiling in the house? she started upstairs a couple of weeks ago and today she soiled the living room. i know this sounds grose but its NOT the runs but its also no hard.we have felt a few lumps on her back, but she is happy, eating and running around. family want to take her to vet, but i dont as dont want them to give us any bad news.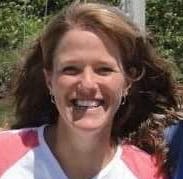 673
Recommendations
Thank you for your email. It would probably be a good idea to have her seen by your veterinarian, as older dogs commonly suffer from arthritis and pain, and often start to have problems with eliminating in the house as they have a hard time defecating if it hurts. If they don't do it outside, they may need to go at unexpected times. WIthout examining her, I can't comment on whether this might be the case, but it is possible. Your veterinarian will be able to examine her, determine what might be going on, and prescribe any testing or medications that might help. They aren't necessarily going to give you bad news, but they might be able to help her age comfortably. Many OTC pain medications are toxic to dogs, so if she does need something, they'll be able to prescribe a safe medication for her. I hope that all goes well for her!
thanks so much for your advice, we will take her to the vet and will update you. thanks again
Add a comment to champ's experience
Was this experience helpful?
Hennessy
Labrador Retriever
8 Years
0 found helpful
We have an 8 yr old lab. Up until 3'weeks ago I thought she was perfect, except for the fact that she has always eaten her own poop. I usually watch her when she goes outside to make sure she doesn't. We feed her science diet. I started adding pumpkin to her food, as I was told it would make her poop unpalatable. Now she has starting pooping in the house while we sleep. She is left alone in the house during the day while we work and she doesn't poop. Only at night. We awaken to partially eaten stool in the morning. I have since stopped adding pumpkin to her diet. She has always pooped 3-4 times a day. That's why I initially put her on science diet. I thought it would decrease the frequency. We take her for walks and she jogs with me 4 times a week. Please help. Do I need to buy a crate and lock her up at night? I hate to do that. We got her when she was 4 . She came from a situation where she was locked in a crate for long periods of time. I'm at my wits end. Please help!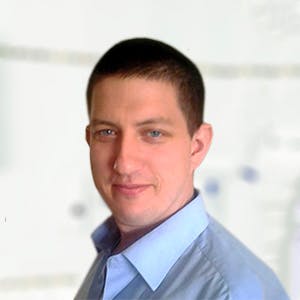 2141
Recommendations
Pumpkin is typically used to help defecation due to its high fibre content; however if defecation in the home started after adding pumpkin to the diet then removing it from the diet should help. However, it is important to determine whether this is a medical issue or a behavioural issue; if it is a behavioural issue an underlying cause and treatment/management may not be found. Regards Dr Callum Turner DVM
Add a comment to Hennessy's experience
Was this experience helpful?
Jake
Labrador Retriever
2 Months
0 found helpful
My two month old lab is still working on potty training. He's doing fine with tinkling - he either goes to the door or we take him out when we think he needs to go, but he potties in the house. It seems he's made the connection with tinkling, but not with going potty. He's healthy and happy, his stool is solid (I know this since I see it daily lol), so it's not a health issue. How can I get him to put going potty with going outside? Thank you for your advice.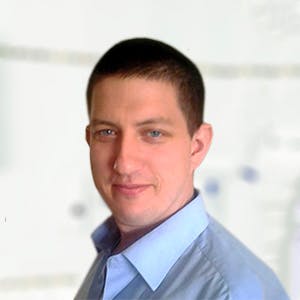 2141
Recommendations
Two months is still very young, I know it is annoying to be always cleaning up after him but you just need to keep up with the house training and trying to get him on a schedule; it can be frustrating I know but you need to be persistent. Unfortunately it is a case of waiting for it to improve since it most likely isn't a medical issue. Regards Dr Callum Turner DVM
Add a comment to Jake's experience
Was this experience helpful?
Bailey
Jack Russell Terrier
3 Years
0 found helpful
Hi, our dog Bailey is 3 years old. We've had him since he was 8 weeks and has been toilet trained for a few years. A while ago we let him sleep with us due to bad weather. He obviously got used to this and we had to start making him sleep back downstairs about a month ago. We expected him to protest and since then he poops every night on the rug and a lot of days now during the day when we come home he has gone. We hoped it would just be an initial rebellion and it would pass (he has a tendency to poop if he feels wronged :) so this isn't exactly new but it would previously have been very rare). We have tried treating him when he goes correctly but are struggling to get him to stop and re-train an already house-trained dog. He knows it is wrong to go inside (He runs away when we come in the room). Thanks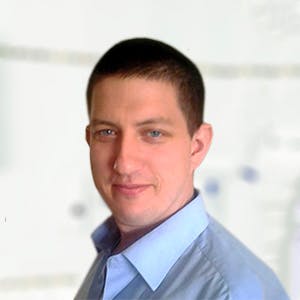 2141
Recommendations
This certainly sounds like a behavioural issue and there is nothing that can be done from a medical point of view, it is just a case of being persistent with the training and not allowing him back in your bedroom. You could try crating him when he is bad and then letting him free roam when he is good, but he may be more strong willed than you. If the issue continue, consult a Behaviourist to get their input to this issue. Regards Dr Callum Turner DVM
Add a comment to Bailey's experience
Was this experience helpful?
Angel & harely
Black Lab Mix
3 Years
0 found helpful
I am currently house sitting two 3 year old black lab mixes who moved into a new house two weeks ago. The first day everything went well, in fact they each held themselves longer than usual due to a house key mix up with the owners and having some trouble getting in. On day two I gave each a small rawhide treat (a treat specifically left and talked about by the owners). Other than this the only food I have given them is their morning/night dry food the entire stay. I left them out at 12pm before going to bed, and woke up at 6:30am to both pee and loose stool near the door. I refrained from any kind of treats for the rest of the day, let them out often, and took them for an extremely long walk. As I was making dinner, however, one of the dogs squatted near the door and pooped again. She never gave any indication of needing to go out and stopped as soon as I ran over and finished outside.
The same night I let them out before bed and set an alarm to let them out again 3 hours later. This time I let one out at a time as they only want to play and don't actually end up going to the bathroom when together. I stood outside with the first and watched her go, but when I went inside to let the second out she had just pooped near the door again.
At first I thought the issue was an upset stomach from the rawhide treats, but now I'm not so sure. Do you have any ideas as to if this could be behavioral and if so how to prevent it? Thank you!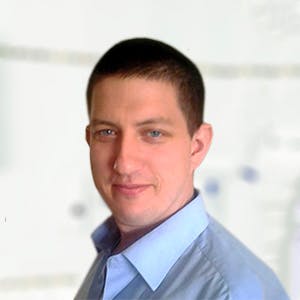 2141
Recommendations
It is possible this is behavioural or due to stress, especially if they are not familiar with you or being looked after by a third party; it is possible that the rawhide treat caused some gastrointestinal upset but should have passed after a day or so. I would monitor them for now, but it may be a case of continuing to let them out individually and hope the other doesn't defecate. I cannot recommend anything else than you have already done. Regards Dr Callum Turner DVM
Add a comment to Angel & harely's experience
Was this experience helpful?
Gertie
Bulldog
4 Years
0 found helpful
We just recently rescued a 4 or 5 year old English Bulldog. They were breeding her and when she lost her puppies they neglected her. We are not 100% what her living conditions were but since bringing her home about a month ago we cannot get her to poop outside. We have a pretty strict routine, and will spend sometimes over an hour outside with her and she will not go. But, as soon as we return back into the house she will immediately go. Even if we catch her before she goes and return back outside, she will not go, until we return back into the house another 45 minutes later. We are trying to remain patient and compassionate to her past circumstances, but cannot figure out what the best way to handle this situation is? Please advise :)

Thank you!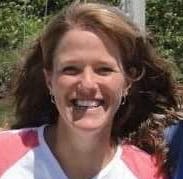 673
Recommendations
Thank you for your email. Without knowing her history, it is hard to know why she has this behavior, other than to think she was not trained to go outside in her past life. One thing that might help would be to actually walk her on a leash when you do want her to defecate, as sometimes the stimulation of a walk will motivate dogs to do so, versus time just spent in a yard. Typically, about 20-40 minutes after a meal, dogs need to defecate, and the walking might help to encourage her to have a bowel movement.
Add a comment to Gertie's experience
Was this experience helpful?
Momo
Toy or Miniature Poodle
6 Years
0 found helpful
My housetrained dog that is 6 years old has recently started to pee/poop outside her cage but she pee/poop near to her cage but not in them, we recently brought her to grooming (she has skin allergies) and after she came back, she start peeing/pooping outside her own cage.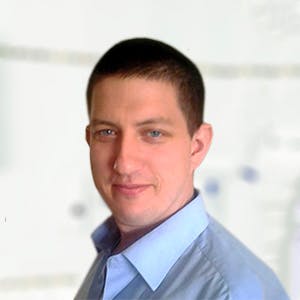 2141
Recommendations
Most likely the cause for the urination and defecation in the home is due to a behavioural issue especially if the accidents are occurring in the same place in the home. This may simply come down to reinforcing house training and reminding Momo of the house rules; if the accidents keep happening I would recommend you check in with your Veterinarian to cover any possible medical issue. Regards Dr Callum Turner DVM
Add a comment to Momo's experience
Was this experience helpful?
Duncan
Golden Retriever
10 Years
0 found helpful
my 10 year old golden retriever started pooping in the house, which is extremely abnormal for him since we have trained him to go in a specific spot in the backyard when he was a puppy. His poop is more runny than usual there were about 4 of them in the same area. The last time he did this was about a year ago when he ate chicken wings but that didn't happen in this occasion. Any ideas?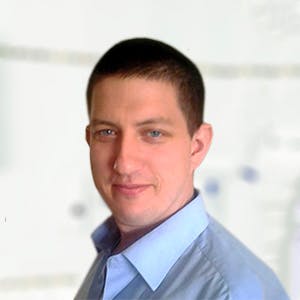 2141
Recommendations
There are a few possible causes for the accidents in the home and the runny stool which may include infections, parasites (protozoa), food sensitivity, stress or poisoning; it would be worth visiting your Veterinarian and having a faecal examination to look for parasites. Without know the specific cause, I cannot give you any advice regarding treatment; if the stool is runny it is likely Duncan cannot help it so not a behavioural issue. Regards Dr Callum Turner DVM
Add a comment to Duncan's experience
Was this experience helpful?
Kilo
Pit bull
4 Years
0 found helpful
Hi, my dog kilo is a full breed red pit bull he is 4 years old and is fully house trained. Recently he has been having accidents in the house at first he was just pooping and now he's peeing as well I take him out around 5-6 times per 12 hours but he has what seems to be like the sudden urge to use the bathroom he starts to shake I try to rush him outside but before I can ever make it he is already using the bathroom it's been light colored soft stool (diarrhea) what could be the problem I really love my dog so much and want to make sure he is okay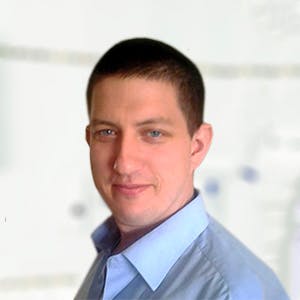 2141
Recommendations
If Kilo has diarrhoea it may be a case that he is unable to make it outside; there are various causes for diarrhoea including infections, parasites (particularly protozoa), poisoning, colitis, poisoning, stress, food among other causes. Without examining Kilo, I cannot say what the specific cause is but you should have him checked (along with a faecal sample) to determine a cause. Regards Dr Callum Turner DVM
Add a comment to Kilo's experience
Was this experience helpful?
Hunny
Pug
1 Year
0 found helpful
Hunny is a 1.5 year old spayed pug. She is housetrained but will occassionally poop on carpet so doesnt have full house access. She is only allowed on the main floor which is hardwood and tile. The upstairs is sectioned off by gates.

In the beginning, she would poop on carpet in my bedroom and so I stopped allowing her to sleep with me at night until she no longer pooped on bedroom carpet. She prefers sleeping with me ( and I, with her). For about a year she has been sleeping with me through the entire night with zero accidents or incidents. Until the past two nights where she has gotten up, pooped then climbed back in bed.

A few things to note here; I introduced a new puppy to the house 3 weeks ago. Puppy house training is going very well. I take them both outside together at the same time before and after meals and very frequently when Im not at work. They have grass pads inside they are both using while I am away at work.

I scolded her about the pooping this time and took both her and puppy outside to do their business then left them both downstairs and went back to bed.

I feel terrible about this because I know she wants to be with me but I cant have her getting up and pooping at night while I am asleep. Also this would be bad example for new puppy....

What is going on here please?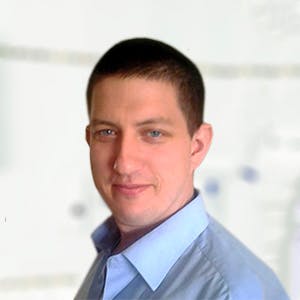 2141
Recommendations
The defecation may be due to behaviour (acting out due to new puppy) or may be medical, you would need to have the medical causes ruled out; one way is to leave both dogs downstairs for a few nights, if there are no accidents then the cause could be behavioural. It is very difficult in these cases since we cannot and will never understand the rationale of a dog when they do these things. Regards Dr Callum Turner DVM
Add a comment to Hunny's experience
Was this experience helpful?
Chelsea
Shepher Husky Retriever
6 Years
0 found helpful
My dog was recently diagnosed with hip dysplacia and a degenerative disease, arthritic lesions on both her hips and she's limping on her left knee. She started voiding and pooping inside the house, at the same spot ever since she started her medication, and she usually goes when we're gone. Today she voided while my husband and I were sleeping upstairs (she can freely roam our house because she's fully house trained) and we're just trying to figure out if it's because of her medication or if it's stress or something else. Please help us figure out what's happening with her. Thank you very much.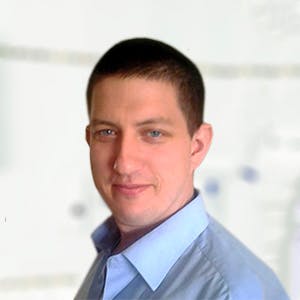 2141
Recommendations
Urinating indoors or urinary incontinence may be due to a variety of causes including stress, infections, behaviour, spinal issues (...) among other causes; when Chelsea urinates indoors you should show disapproval and punish accordingly (be gentle as she may not be able to help it), make sure you take her out last thing at night before bed to give her opportunity to urinate one last time and bring this up with your Veterinarian as your next checkup. Regards Dr Callum Turner DVM
Add a comment to Chelsea's experience
Was this experience helpful?
Chief
Australian Shepherd
11 Weeks
0 found helpful
I'm at my wit's end with this puppy. He is tied out while I'm away at work comes in and pees or poos. Everytime! He cries like your Killing him before you get close then I put his nose in it and put him out again nothing is helping.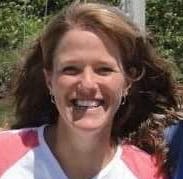 673
Recommendations
Thank you for your question. Putting his nose in it does not do anything to teach him not to urinate or defecate in the house. Dogs respond much better to positive reinforcement, where he is rewarded for doing his business where you want him to. Being tied outside is not stimulating for him to urinate or defecate, and he may benefit from a walk before he comes inside so that he does pee and poo, and you can praise him for it. You may want to consider puppy training, as he is a baby, and is learning. He probably cries because he does not understand why you are mad at him. Puppy classes can really help both Chief and you to understand each other better.
Add a comment to Chief's experience
Was this experience helpful?
Ellie
Staffordshire Bull Terrier
2 Years
0 found helpful
Has Symptoms
Peeing and pooping indoors
My dog is 2 years old, we have had her for about 6 months. In the beginning she peed in the house maybe 3 times, but since then has been great about going outside. Just within the last month she has started peeing and pooping in the house and within the last week she's acting more skittish for no obvious reason.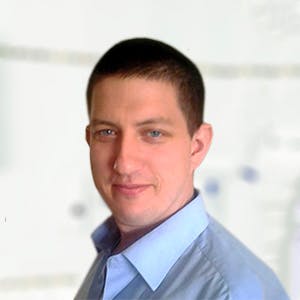 2141
Recommendations
There are various causes for defecating and urinating indoors which may be related to a medical issue (spinal disorders, inflammation, tumours etc…) or behavioural issues (separation anxiety, stress, new furniture, houseguests etc…). You should have Ellie checked over by your Veterinarian to see if there is a medical cause for the defecation and urination indoors, otherwise try to think of any changes over the past months which may be having an effect on Ellie. Regards Dr Callum Turner DVM
Add a comment to Ellie's experience
Was this experience helpful?
Leo
Pug
2 Years
0 found helpful
My 2-year-old pug recently had Hernia surgery, almost a month back. Since then, every time he plays/runs in the house, he poops.
We take him out for walks for his business twice daily and he does poop outside twice daily but then he comes back inside and after some time he will start playing and then poops.
Is this temporary because of surgery? Kindly help!

He is a happy and energetic otherwise and the poop is not runny at all.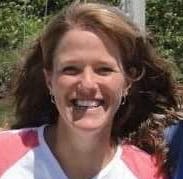 673
Recommendations
Thank you for your email. Without knowing what kind of hernia he had repaired, I am not sure whether the problem is temporary and due to the surgery, or related to diet or house training. Since your veterinarian has examined him, and knows more about his case and the type of surgery that he had, this would be a great question to ask them, as they will more likely know the answer! I wish you both well!
Add a comment to Leo's experience
Was this experience helpful?
Daisy
Pug
7 Months
0 found helpful
My 7 month old female pug mix has been doing really good with her potty training. I would have said she has been completely potty trained, but here recently she has been pooping on our couch and peeing in our bed while we're at home and it doesn't matter if we're awake or sleeping. Two days ago she peed the bed while I was sleeping,right next to my head and yesterday she snuck downstairs and pooped on our couch. Why has she started doing this?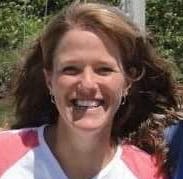 673
Recommendations
Thank you for contacting us about Hyper. She may just need reinforcement on training. Pugs are notoriously stubborn dogs (that's one reason we love them so much!), and she may be testing her boundaries. Going outside frequently, blocking access to areas that she is urinating or defecting inappropriately, and making sure that you use an enzymatic cleaner will help. To make sure that there isn't an underlying health concern, it might make a difference if she isn't spayed, so spaying her should help if she isn't already spayed, and she should have a urine sample checked at her veterinarian to make sure that she doesn't have a urinary tract infection causing her to do this.
Add a comment to Daisy's experience
Was this experience helpful?
Raven
Newfoundland dog
3 Years
0 found helpful
My dog is 3 years old. She was well trained to do her buizness outside and she's been good. Except for when she gets mad at us. For example; we had a barbecue over at our neighbours house. She was outside and whining a lot, so we went over and put her inside. So, she went upstairs and pooped in all three of our rooms. Nowhere else. Why is she doing this?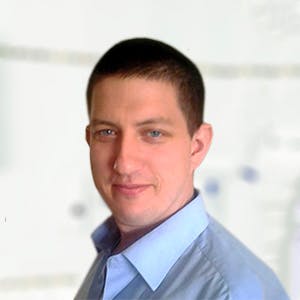 2141
Recommendations
This is a behavioural problem if she is specifically going to defecate in each of your rooms, not one but three; you need to continue to show disapproval towards her for her actions regardless of how often she does it. I doubt there is a medical problem since she is able to control her defecation to have enough faeces left for the last room. I really don't know what to suggest to you apart from retraining. Regards Dr Callum Turner DVM
Add a comment to Raven's experience
Was this experience helpful?
Coco And Bella
Yorkshire Terrier
5 and 9
0 found helpful
I work away 1 week away and during that week my dogs go to my in-laws. They never had any issues with them pooping or peeing in the house, but the occasional annoying barking for no real reason. However in my last week that I was away they did all of the above. And they will also eat the poop of the cat in the kitty litter! Yuk. Please help as I don't know what to do?!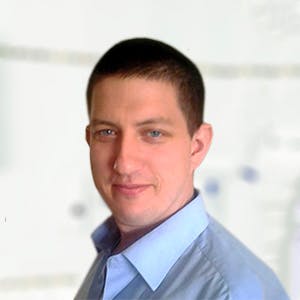 2141
Recommendations
This seems more like a behavioural issue than a medical issue, so retraining is required to teach them to defecate outdoors and your in-laws should praise them when they defecate where they are supposed to and discipline when they defecate within the house. There is no secret to tell you here, it seems to be just anxiety and the need to train them again. Regards Dr Callum Turner DVM
Add a comment to Coco And Bella's experience
Was this experience helpful?
Beau
pit bull terrier
2 Years
0 found helpful
My dog has had red itchy bumps on his back and face, which tend to somewhat go away and then come back, he has been pooping in the house when he knows not too and he has been vomiting at night right around tge same time he poops. We switched his food because we thought he may have an allergic reaction to it. But its been 2 days since and he is still covered in bumps and pooping and puking in the house everyday. I have been giving him benedrayl to help with the swelling and itchiness but i have no idea what is possibly causing him to poop and puke so much? I have also been feeding him his new grain free food twice a day because i thought it would help with him vomiting at night but he puked last night and pooped right after. Please help!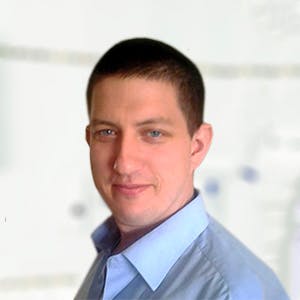 2141
Recommendations
If the problem is caused by the food, it can take a few weeks to see some improvement in some cases since the allergens take time to leave the system. There are many issues which may be causing these symptoms including allergies, infections, poisoning, hormonal conditions among some others; give a few days to look for improvement in the vomiting and defecating as a sudden change in diet can cause gastrointestinal upset, if you see no improvement you should visit your Veterinarian for an examination. Also on a side note, make sure that Beau is up to date on worming, flea & tick treatment etc… Regards Dr Callum Turner DVM
Add a comment to Beau's experience
Was this experience helpful?
Phil
Dachshund
9 Months
0 found helpful
My puppy has been going through the process of house training ever since we got him. The people we adopted him from said he was already house trained and never went inside. But when we took him home he started to go in the house, we chalked it up to being a new environment. But now that he has been with us for 7 months and we went through the process of house training him again, he still poops in the house. He no longer pees in the house and hasn't in months. But he will go outside and go pee and then come back inside and poop on the carpet. He doesn't even hide to do it, he will just squat and stare at you while he goes. What are we doing wrong? And how can we fix this?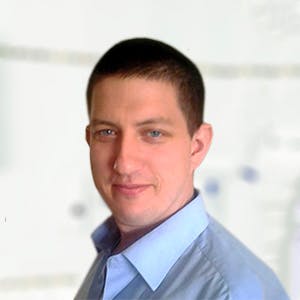 2141
Recommendations
This issue can be either a medical issue or a behavioral issue, since you have house trained him and he knows that he shouldn't urinate in the home he should also know that he cannot defecate in the home; however it seems like he may not realise he needs to go until it is too late. Given the circumstances, I would recommend an examination by your Veterinarian and an x-ray of the spine since Dachshunds have so many issues with their backs. Regards Dr Callum Turner DVM
Add a comment to Phil's experience
Was this experience helpful?
Rona
Australian Cattle Dog (Blue Heeler)
8 Months
0 found helpful
My dog is now 8 months old, she is house trained but recently she has been going toilet inside the house, the poo is completely solid so I don't think it is some sort of disease, but possibly a cry for attention, despite the fact we take her for long G walks twice a day and always playing with her.
The back door is always open so there isn't really an excuse, she knows where to go she just chooses not to and it's only been recently this has been happening.
Any help would be awesome!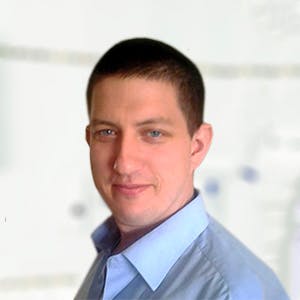 2141
Recommendations
The most common cause of defecating in the home in a dog Rona's age is down to a behavioural issue, whether it is a case of needing more training or punishing her when you find faeces in the home (do not rub her face in it). It mainly comes down to giving praise when she defecates where she is supposed to and punishing her when she defecates in the home; there is no shortcut to a quick fix, but if you are getting no success with improvement you should see you Veterinarian to look for medical causes of faecal incontinence. Regards Dr Callum Turner DVM
Add a comment to Rona's experience
Was this experience helpful?
milie
Cocker Spaniel
13 Years
0 found helpful
Medication Used
1 x Propalin Syrup for Dogs » 100ml
My Dog is 14 next month she already has an issue with her kidney but over the last few months, she has being having accidents in the house ( pooing ) , We have noticed that it just comes away from her, is this just old age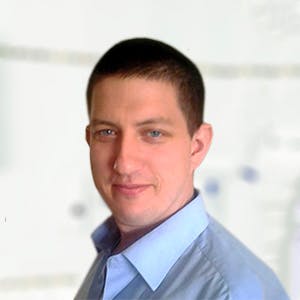 2141
Recommendations
Given Millie's age, it most likely is due to her getting older; I would check with your Veterinarian at her next checkup to see if there is any other medical reason for the faecal incontinence but it isn't surprising as a dog ages. Regular checkups are important as a dog ages, especially if there is kidney or liver trouble already. Regards Dr Callum Turner DVM
I had a lab retriever mix and at 15 years old started having problems like that, she would go as she was walking around. The vet told us she had Cushing's disease and it started to get bad. It got to the point where she couldn't make it up the 3 stairs to the house and started falling as well. Just weeks before her 16th birthday we finally had her put down. I felt it was what was best for her, I knew she was in pain and it broke my heart to see her like that, as well as to have her put down. After all, she was my child. Hope you get better news than what I had, it's been a year and it still brings tears to my eyes when I talk about her.
Add a comment to milie's experience
Was this experience helpful?
Dougal
Goldadore
16 Months
0 found helpful
Hello- my 16 month old golden retriever lab mix has recently began defecating in the house (mainly in one particular room) and he never has this issue before. And it's not little poops either. (I had the pleasure of stepping in it bare foot this am.) they are softer, if that helps. I was wondering though, I just had broken up with my bf (his "daddy") and I know it sounds silly but could that be why he's suddenly doing this?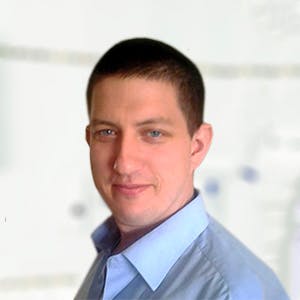 2141
Recommendations
Changes in the household may cause a change in behaviour which may include defecation and urination in undesirable locations; stepping in it is a feeling you will never forget and will be paranoid about for the next ten years. It is important to enforce that this is bad behaviour with Dougal, but don't put his nose in it; show disapproval and ignore him afterwards. If the problem continues, visit your Veterinarian to check whether the problem is medical or behavioural. Regards Dr Callum Turner DVM
Add a comment to Dougal's experience
Was this experience helpful?
Lucky
Pomeranian
2 Years
0 found helpful
My dog is a potty trained and I've brought him up since he had 2 months old. During these days he starts pooping in the house although his per pads are always around in case I forget to take him to the yard. When I catch him doing his business in the wrong place, he immediately runs all over the house and find someone to hide behind because he knows his mistake. Recently he did it your time although I scolded him every time I caught him like " what did you do this lucky you are a bad boy" and I hit him so gently on his fur. Side note, lucky and I are greatly attached to one another.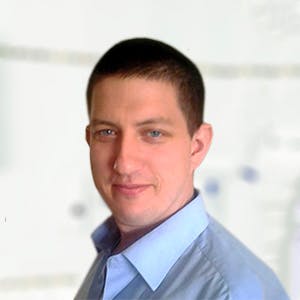 2141
Recommendations
There are various causes for defecating in the home which may be a medical issue or a behavioural issue; behavioural issues can be dealt with by punishment and withdrawing affection but a medical issue would need to be checked by your Veterinarian. If Lucky is swotting to defecate the issue may be behavioural but if it is falling out when walking then it may be medical. It isn't easy in some cases to nail down a cause. Regards Dr Callum Turner DVM
I did punish him a couple of times when he did it first, but then he did it twice afterwards. It's not a medical issue by the way. Perhaps my way of punishment is so gentle and not enough. Could you please let me what is the most effective way of punishment in this case? Or withdrawing affection?
I just got a five year old King Corso and he poops in the house when I leave and I take him out for walks and will do it outside before I leave for work any suggestions why
Add a comment to Lucky's experience
Was this experience helpful?