What is Pooping in the House?
Inappropriate elimination is a common problem for dogs for a number of potential reasons and can indicate a behavioral issue or medical condition. Understanding your dog's behaviors is the first step in preventing your dog from pooping in the house. A new dog or puppy may not yet have the necessary training to know the proper time and place for elimination. However, if your house-trained dog is suddenly pooping inside you need to discover the reason, be it behavioral or medical. Some of the reasons for pooping inside may include:
Not enough house training (behavioral)
Separation anxiety (behavioral)
Inflammatory bowel disease (medical)
Parasites or viral infections (medical)
Muscle atrophy (medical)
Pooping in the house can be frustrating, but it is important to get to the root cause of the issue, especially with a fully house-trained companion. As a pet owner, you should consider any new potential stressors and be aware of all changes in your dog's behaviors and health.
Book First Walk Free!
Why Pooping in the House Occurs in Dogs
Despite what seems obvious to you, dogs do not make a distinction between inside and outside when choosing a spot to eliminate waste. The only place a dog will not poop or pee is where he sleeps so if your dog is pooping in his bed you should contact your veterinarian immediately.
Not Enough House Training
Puppies and new dogs introduced into your family lack the knowledge of your schedule and therefore, their opportunities to poop outside. Dogs will also eliminate waste on predictable schedules after eating. Introducing new routines or even new food into your dog's life may upset his schedule and result in pooping inside.
Separation Anxiety
Separation anxiety does not have an underlying medical condition but affects dogs who are keenly attached to their owners. When you leave home, your dog may feel it acutely and act out by pooping in the house, becoming destructive, or vocalizing.
Parasites and Viral Infections
If your dog is having soiling issues in the house, he may have an underlying medical condition brought on by a parasitic, viral, or bacterial infection. Infections that affect the digestive tract to become inflamed will cause your dog to have diarrhea, and he may feel a sense of urgency to poop. Younger dogs and dogs who have compromised immune systems are more vulnerable to infections.
Inflammatory Bowel Disease
Similar to parasites and other infections, inflammatory bowel disease (IBD) is a medical condition that may be affecting your dog, especially if he has loose stool or diarrhea. IBD is a condition where your dog's intestinal lining becomes inflamed and may prevent your dog from absorbing nutrients as well as digesting food. Unlike temporary symptoms, IBD is a chronic condition and can be severe. It is unclear what causes IBD.
Muscle Atrophy
Your dog may experience muscular atrophy of the sphincter leading to an inability to hold waste. Though muscle wasting can occur at any age, it is more common in older dogs. The inability to keep the muscles controlling your dog's waste could be the result of a general weakness in your dog, a degenerative nervous system disorder, or senility.
What to do if your Dog is Pooping in the House
If you've just adopted a new puppy or older dog, you need to be patient with his house-training. It takes time for your new family member to adjust to your schedule and his schedule. However, if your previously house-trained dog is suddenly pooping inside you should schedule an appointment with your veterinarian to rule out any possible medical conditions.
Behavioral issues related to house soiling in house-trained dogs requires evaluating your dog's potential stress. Ask yourself if you or a family member has made any recent changes to schedules, feeding and walking times. Your dog's behavioral issue may be apparent, such as a new home for the family or subtle, like working a little later than normal. Being patient is crucial for re-training inappropriate soiling behavior, and you should never scold your dog or rub his nose in the poop.
As a dog owner, you should be on the lookout for medically related house soiling. Diarrhea, temporary or chronic, is a sign that your dog is unwell and not get the proper nutrients. You should seek a veterinarian's help to determine the cause of your dog's health-related problem. Your vet will take stool samples or possible take X-rays or endoscopy to explore your dog's upper GI tract to look for inflammation. Tissue samples and blood work will help identify potential infections or parasites as the cause. Antibiotics will be prescribed if a bacterial infection is suspected. Anti-inflammatory medication may also be prescribed to help control the inflammation and get your dog back to health.
Prevention of Pooping in the House
You can help reduce house soiling during training or re-training by creating and sticking to a scheduled routine of feeding and walking your dog. You should also reward your dog when he eliminates at the correct time and place. If your dog does have an indoor accident, do not scold him. Instead, relocate the poop to the proper spot and have him inspect it. Throwing out waste may seem like the logical thing to do but creating a chemical and scent association will help him remember where the proper place to poop is. Additionally, always clean the area well where your dog inappropriately soiled because your dog will want to return to this same area in the future due to chemical association.
If your dog's elimination issues are due to a medical condition you can feed your dog less food at more intervals to help keep the volume of waste down. Getting to the cause of the medical condition will also determine future efforts for keeping your dog healthy. You can also hire a pet sitter who can assist with regular walks and feeding if you are not available to take your dog on more routine walks.
Cost of Pooping in the House
The cost of inappropriate elimination depends on the underlying cause, and though training can vary in cost, medical conditions can range in expense. For example, the average cost of lack of bowel control is around $1,800 whereas the inflammatory bowel disease-specific cost is around $2,800.
Pooping in the House Questions and Advice from Veterinary Professionals
Hunny
Pug
1 Year
0 found helpful
Hunny is a 1.5 year old spayed pug. She is housetrained but will occassionally poop on carpet so doesnt have full house access. She is only allowed on the main floor which is hardwood and tile. The upstairs is sectioned off by gates.

In the beginning, she would poop on carpet in my bedroom and so I stopped allowing her to sleep with me at night until she no longer pooped on bedroom carpet. She prefers sleeping with me ( and I, with her). For about a year she has been sleeping with me through the entire night with zero accidents or incidents. Until the past two nights where she has gotten up, pooped then climbed back in bed.

A few things to note here; I introduced a new puppy to the house 3 weeks ago. Puppy house training is going very well. I take them both outside together at the same time before and after meals and very frequently when Im not at work. They have grass pads inside they are both using while I am away at work.

I scolded her about the pooping this time and took both her and puppy outside to do their business then left them both downstairs and went back to bed.

I feel terrible about this because I know she wants to be with me but I cant have her getting up and pooping at night while I am asleep. Also this would be bad example for new puppy....

What is going on here please?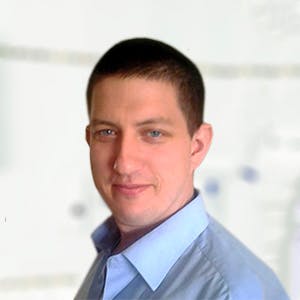 1808
Recommendations
The defecation may be due to behaviour (acting out due to new puppy) or may be medical, you would need to have the medical causes ruled out; one way is to leave both dogs downstairs for a few nights, if there are no accidents then the cause could be behavioural. It is very difficult in these cases since we cannot and will never understand the rationale of a dog when they do these things. Regards Dr Callum Turner DVM
Add a comment to Hunny's experience
Was this experience helpful?
Chelsea
Shepher Husky Retriever
6 Years
0 found helpful
My dog was recently diagnosed with hip dysplacia and a degenerative disease, arthritic lesions on both her hips and she's limping on her left knee. She started voiding and pooping inside the house, at the same spot ever since she started her medication, and she usually goes when we're gone. Today she voided while my husband and I were sleeping upstairs (she can freely roam our house because she's fully house trained) and we're just trying to figure out if it's because of her medication or if it's stress or something else. Please help us figure out what's happening with her. Thank you very much.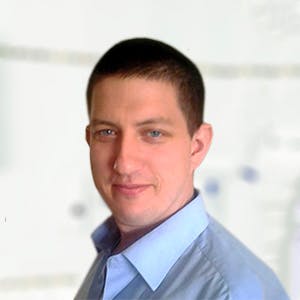 1808
Recommendations
Urinating indoors or urinary incontinence may be due to a variety of causes including stress, infections, behaviour, spinal issues (...) among other causes; when Chelsea urinates indoors you should show disapproval and punish accordingly (be gentle as she may not be able to help it), make sure you take her out last thing at night before bed to give her opportunity to urinate one last time and bring this up with your Veterinarian as your next checkup. Regards Dr Callum Turner DVM
Add a comment to Chelsea's experience
Was this experience helpful?
Chief
Australian Shepherd
11 Weeks
0 found helpful
I'm at my wit's end with this puppy. He is tied out while I'm away at work comes in and pees or poos. Everytime! He cries like your Killing him before you get close then I put his nose in it and put him out again nothing is helping.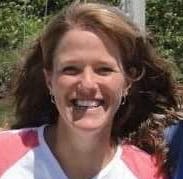 245
Recommendations
Thank you for your question. Putting his nose in it does not do anything to teach him not to urinate or defecate in the house. Dogs respond much better to positive reinforcement, where he is rewarded for doing his business where you want him to. Being tied outside is not stimulating for him to urinate or defecate, and he may benefit from a walk before he comes inside so that he does pee and poo, and you can praise him for it. You may want to consider puppy training, as he is a baby, and is learning. He probably cries because he does not understand why you are mad at him. Puppy classes can really help both Chief and you to understand each other better.
Add a comment to Chief's experience
Was this experience helpful?
Ellie
Staffordshire Bull Terrier
2 Years
0 found helpful
Has Symptoms
Peeing and pooping indoors
My dog is 2 years old, we have had her for about 6 months. In the beginning she peed in the house maybe 3 times, but since then has been great about going outside. Just within the last month she has started peeing and pooping in the house and within the last week she's acting more skittish for no obvious reason.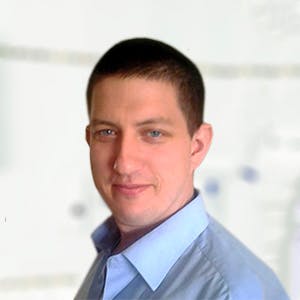 1808
Recommendations
There are various causes for defecating and urinating indoors which may be related to a medical issue (spinal disorders, inflammation, tumours etc…) or behavioural issues (separation anxiety, stress, new furniture, houseguests etc…). You should have Ellie checked over by your Veterinarian to see if there is a medical cause for the defecation and urination indoors, otherwise try to think of any changes over the past months which may be having an effect on Ellie. Regards Dr Callum Turner DVM
Add a comment to Ellie's experience
Was this experience helpful?
Leo
Pug
2 Years
0 found helpful
My 2-year-old pug recently had Hernia surgery, almost a month back. Since then, every time he plays/runs in the house, he poops.
We take him out for walks for his business twice daily and he does poop outside twice daily but then he comes back inside and after some time he will start playing and then poops.
Is this temporary because of surgery? Kindly help!

He is a happy and energetic otherwise and the poop is not runny at all.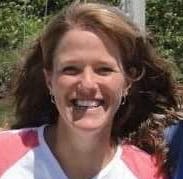 245
Recommendations
Thank you for your email. Without knowing what kind of hernia he had repaired, I am not sure whether the problem is temporary and due to the surgery, or related to diet or house training. Since your veterinarian has examined him, and knows more about his case and the type of surgery that he had, this would be a great question to ask them, as they will more likely know the answer! I wish you both well!
Add a comment to Leo's experience
Was this experience helpful?
Daisy
Pug
7 Months
0 found helpful
My 7 month old female pug mix has been doing really good with her potty training. I would have said she has been completely potty trained, but here recently she has been pooping on our couch and peeing in our bed while we're at home and it doesn't matter if we're awake or sleeping. Two days ago she peed the bed while I was sleeping,right next to my head and yesterday she snuck downstairs and pooped on our couch. Why has she started doing this?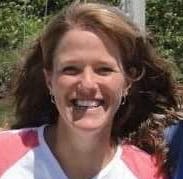 245
Recommendations
Thank you for contacting us about Hyper. She may just need reinforcement on training. Pugs are notoriously stubborn dogs (that's one reason we love them so much!), and she may be testing her boundaries. Going outside frequently, blocking access to areas that she is urinating or defecting inappropriately, and making sure that you use an enzymatic cleaner will help. To make sure that there isn't an underlying health concern, it might make a difference if she isn't spayed, so spaying her should help if she isn't already spayed, and she should have a urine sample checked at her veterinarian to make sure that she doesn't have a urinary tract infection causing her to do this.
Add a comment to Daisy's experience
Was this experience helpful?
Raven
Newfoundland dog
3 Years
0 found helpful
My dog is 3 years old. She was well trained to do her buizness outside and she's been good. Except for when she gets mad at us. For example; we had a barbecue over at our neighbours house. She was outside and whining a lot, so we went over and put her inside. So, she went upstairs and pooped in all three of our rooms. Nowhere else. Why is she doing this?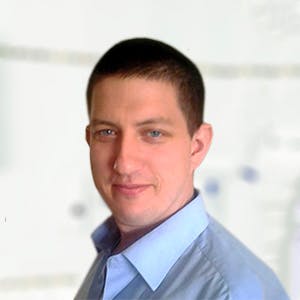 1808
Recommendations
This is a behavioural problem if she is specifically going to defecate in each of your rooms, not one but three; you need to continue to show disapproval towards her for her actions regardless of how often she does it. I doubt there is a medical problem since she is able to control her defecation to have enough faeces left for the last room. I really don't know what to suggest to you apart from retraining. Regards Dr Callum Turner DVM
Add a comment to Raven's experience
Was this experience helpful?
Coco And Bella
Yorkshire Terrier
5 and 9
0 found helpful
I work away 1 week away and during that week my dogs go to my in-laws. They never had any issues with them pooping or peeing in the house, but the occasional annoying barking for no real reason. However in my last week that I was away they did all of the above. And they will also eat the poop of the cat in the kitty litter! Yuk. Please help as I don't know what to do?!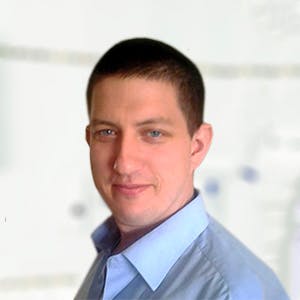 1808
Recommendations
This seems more like a behavioural issue than a medical issue, so retraining is required to teach them to defecate outdoors and your in-laws should praise them when they defecate where they are supposed to and discipline when they defecate within the house. There is no secret to tell you here, it seems to be just anxiety and the need to train them again. Regards Dr Callum Turner DVM
Add a comment to Coco And Bella's experience
Was this experience helpful?
Beau
pit bull terrier
2 Years
0 found helpful
My dog has had red itchy bumps on his back and face, which tend to somewhat go away and then come back, he has been pooping in the house when he knows not too and he has been vomiting at night right around tge same time he poops. We switched his food because we thought he may have an allergic reaction to it. But its been 2 days since and he is still covered in bumps and pooping and puking in the house everyday. I have been giving him benedrayl to help with the swelling and itchiness but i have no idea what is possibly causing him to poop and puke so much? I have also been feeding him his new grain free food twice a day because i thought it would help with him vomiting at night but he puked last night and pooped right after. Please help!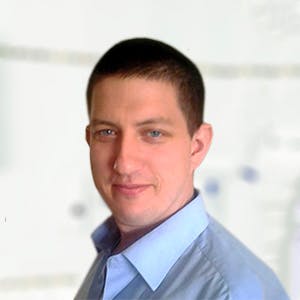 1808
Recommendations
If the problem is caused by the food, it can take a few weeks to see some improvement in some cases since the allergens take time to leave the system. There are many issues which may be causing these symptoms including allergies, infections, poisoning, hormonal conditions among some others; give a few days to look for improvement in the vomiting and defecating as a sudden change in diet can cause gastrointestinal upset, if you see no improvement you should visit your Veterinarian for an examination. Also on a side note, make sure that Beau is up to date on worming, flea & tick treatment etc… Regards Dr Callum Turner DVM
Add a comment to Beau's experience
Was this experience helpful?
Phil
Dachshund
9 Months
0 found helpful
My puppy has been going through the process of house training ever since we got him. The people we adopted him from said he was already house trained and never went inside. But when we took him home he started to go in the house, we chalked it up to being a new environment. But now that he has been with us for 7 months and we went through the process of house training him again, he still poops in the house. He no longer pees in the house and hasn't in months. But he will go outside and go pee and then come back inside and poop on the carpet. He doesn't even hide to do it, he will just squat and stare at you while he goes. What are we doing wrong? And how can we fix this?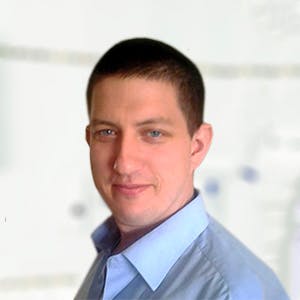 1808
Recommendations
This issue can be either a medical issue or a behavioral issue, since you have house trained him and he knows that he shouldn't urinate in the home he should also know that he cannot defecate in the home; however it seems like he may not realise he needs to go until it is too late. Given the circumstances, I would recommend an examination by your Veterinarian and an x-ray of the spine since Dachshunds have so many issues with their backs. Regards Dr Callum Turner DVM
Add a comment to Phil's experience
Was this experience helpful?
Rona
Australian Cattle Dog (Blue Heeler)
8 Months
0 found helpful
My dog is now 8 months old, she is house trained but recently she has been going toilet inside the house, the poo is completely solid so I don't think it is some sort of disease, but possibly a cry for attention, despite the fact we take her for long G walks twice a day and always playing with her.
The back door is always open so there isn't really an excuse, she knows where to go she just chooses not to and it's only been recently this has been happening.
Any help would be awesome!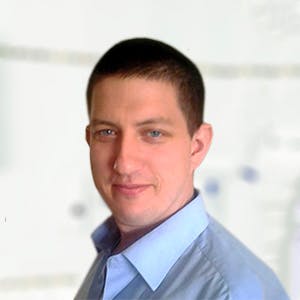 1808
Recommendations
The most common cause of defecating in the home in a dog Rona's age is down to a behavioural issue, whether it is a case of needing more training or punishing her when you find faeces in the home (do not rub her face in it). It mainly comes down to giving praise when she defecates where she is supposed to and punishing her when she defecates in the home; there is no shortcut to a quick fix, but if you are getting no success with improvement you should see you Veterinarian to look for medical causes of faecal incontinence. Regards Dr Callum Turner DVM
Add a comment to Rona's experience
Was this experience helpful?
milie
Cocker Spaniel
13 Years
0 found helpful
Medication Used
1 x Propalin Syrup for Dogs » 100ml
My Dog is 14 next month she already has an issue with her kidney but over the last few months, she has being having accidents in the house ( pooing ) , We have noticed that it just comes away from her, is this just old age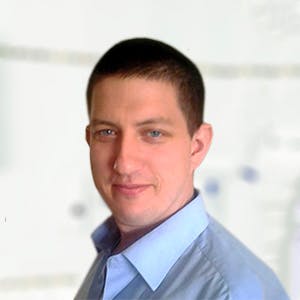 1808
Recommendations
Given Millie's age, it most likely is due to her getting older; I would check with your Veterinarian at her next checkup to see if there is any other medical reason for the faecal incontinence but it isn't surprising as a dog ages. Regular checkups are important as a dog ages, especially if there is kidney or liver trouble already. Regards Dr Callum Turner DVM
I had a lab retriever mix and at 15 years old started having problems like that, she would go as she was walking around. The vet told us she had Cushing's disease and it started to get bad. It got to the point where she couldn't make it up the 3 stairs to the house and started falling as well. Just weeks before her 16th birthday we finally had her put down. I felt it was what was best for her, I knew she was in pain and it broke my heart to see her like that, as well as to have her put down. After all, she was my child. Hope you get better news than what I had, it's been a year and it still brings tears to my eyes when I talk about her.
Add a comment to milie's experience
Was this experience helpful?
Dougal
Goldadore
16 Months
0 found helpful
Hello- my 16 month old golden retriever lab mix has recently began defecating in the house (mainly in one particular room) and he never has this issue before. And it's not little poops either. (I had the pleasure of stepping in it bare foot this am.) they are softer, if that helps. I was wondering though, I just had broken up with my bf (his "daddy") and I know it sounds silly but could that be why he's suddenly doing this?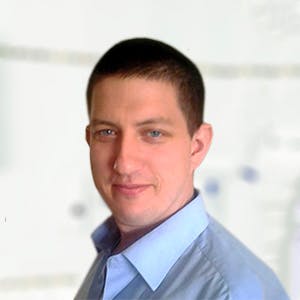 1808
Recommendations
Changes in the household may cause a change in behaviour which may include defecation and urination in undesirable locations; stepping in it is a feeling you will never forget and will be paranoid about for the next ten years. It is important to enforce that this is bad behaviour with Dougal, but don't put his nose in it; show disapproval and ignore him afterwards. If the problem continues, visit your Veterinarian to check whether the problem is medical or behavioural. Regards Dr Callum Turner DVM
Add a comment to Dougal's experience
Was this experience helpful?
Lucky
Pomeranian
2 Years
0 found helpful
My dog is a potty trained and I've brought him up since he had 2 months old. During these days he starts pooping in the house although his per pads are always around in case I forget to take him to the yard. When I catch him doing his business in the wrong place, he immediately runs all over the house and find someone to hide behind because he knows his mistake. Recently he did it your time although I scolded him every time I caught him like " what did you do this lucky you are a bad boy" and I hit him so gently on his fur. Side note, lucky and I are greatly attached to one another.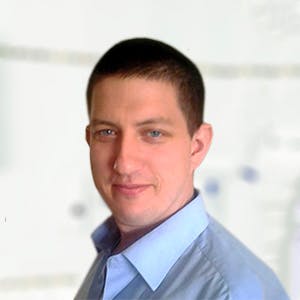 1808
Recommendations
There are various causes for defecating in the home which may be a medical issue or a behavioural issue; behavioural issues can be dealt with by punishment and withdrawing affection but a medical issue would need to be checked by your Veterinarian. If Lucky is swotting to defecate the issue may be behavioural but if it is falling out when walking then it may be medical. It isn't easy in some cases to nail down a cause. Regards Dr Callum Turner DVM
I did punish him a couple of times when he did it first, but then he did it twice afterwards. It's not a medical issue by the way. Perhaps my way of punishment is so gentle and not enough. Could you please let me what is the most effective way of punishment in this case? Or withdrawing affection?
I just got a five year old King Corso and he poops in the house when I leave and I take him out for walks and will do it outside before I leave for work any suggestions why
Add a comment to Lucky's experience
Was this experience helpful?