Breathing Fast While Resting in Dogs
Breathing Fast While Resting in Dogs
Veterinary reviewed by: Michele K.
Veterinary reviewed by: Michele K.
What is Breathing Fast While Resting?
Many factors control fast breathing in dogs, and sometimes the underlying problem can be life-threatening,  especially if it happens when your dog is at rest.  You should definitely be watchful if your pup has a breathing rate over 30 breaths a minute, because this is considered too fast. Excessive and rapid breathing while resting is called tachypnea and may be a symptom of the following medical conditions:
The severity of your dog's tachypnea will depend on the underlying condition causing him to breathe fast.  It is important to bring your dog to the veterinarian to determine how serious the threat is and how to treat rapid breathing best.
Why Breathing Fast While Resting Occurs in Dogs
There may be several reasons why your dog is breathing fast while at rest.  If he has just finished playing hard and is taking a rest, it is normal for him to pant or breathe rapidly for a few minutes.  However, if he does not settle his breathing or breathes fast without exerting himself, there may be an underlying medical reason.
Heat Stroke
Dogs do not have sweat glands and use their breathing as a means to cool themselves off.  When they become overheated, they will breathe rapidly and excessively. Signs of heat stroke, also known as hyperthermia, include elevated body temperatures of 103F or higher, drooling, weakness, and seizures. Dogs who have flat faces, such as Pugs, Boxers, Bulldogs, Boston Terriers, Lhasa Apsos, Shih Tzus, and Bull Mastiffs are at increased risk of heat stroke because they cannot pant as effectivity.  
Fluid in the Lungs
Rapid breathing in your dog may also indicate he has fluid in his lungs.  Though a small amount of fluid is usually present in a dog's lungs, excessive build up can become a serious health concern and may indicate other underlying medical conditions.  Other symptoms, such as blue-colored gums, low body temperature, and difficulty breathing may also accompany fast breathing.    
Heart Failure
Rapid breathing may be a response to congestive heart failure.  When a dog's heart starts to fail his body is not circulating enough oxygen, and rapid breathing develops to counteract the lower levels of oxygen in circulation. Breathing can also quicken due to fluid build-up on the lungs and compression of the lungs due to an enlarged liver and/or fluid in the abdomen. Dogs with heart failure often have a persistent cough. Breathing will be labored as well, and your dog may show an increased intolerance for exercise.
Anemia
Anemia can occur when your dog's immune system attacks red blood cells as if they are a foreign threat, or experience blood loss, or when the bone marrow is not making red blood cells as it should.  A lower red blood cell count means less oxygen is in circulation, and your dog's body may react by increasing respiration.  Other common symptoms of anemia include weakness, jaundice, pale gums, and lethargy.  Certain breeds are predisposed to develop anemia, such as Cocker Spaniels, Labrador Retrievers, Miniature Schnauzers, and Shih Tzus.  Additionally, tick-borne infectious diseases have been associated with immune-related anemia.    
Onion Poisoning
A dog's diet plays a huge role in their health and feeding him table scraps meant for human consumption can have negative impacts.  Onions, when consumed in large quantities or over a long period of time, can cause fast breathing in your dog due to them causing haemolytic anaemia. Your dog may also excessively salivate, vomit, or have diarrhea. Garlic is an even more potent a poison than onions and should be avoided as well.

Lung Disease
Diseases of the upper and lower respiratory tract can result in faster breathing. Conditions such as tracheal collapse, laryngeal paralysis, bronchitis, lungworm, pneumothorax and pneumonia would all need to be considered. 
Top
What to do if your Dog is Breathing Fast While Resting
It is critical that you seek medical help if you have determined your dog is not breathing fast due to recently exerting himself and that he may be suffering from a medical condition.  Heat stroke is a life-threatening condition that requires emergency care.  If you believe your dog is experiencing heat stroke, take him to the hospital immediately.  While in transport, make efforts to cool your dog down using a wet, lukewarm towel and moving air.  If possible, record your dog's rectal temperature every five minutes while in transport.  
Once at the hospital, the veterinarian will work to stabilize your dog's respiration and lower his body temperature.  In severe cases, your dog may have to be intubated to assist with respiration and fluid therapy is administered for stabilization.  Antibiotics may be given to prevent sepsis from bacteria if your dog is vomiting or has bloody diarrhea.  Heat stroke is a serious illness that requires immediate, early, and aggressive treatment to save your dog from organ and system failure.
Even if you do not suspect heat stroke, you should still take your dog to the veterinarian to determine why your dog is breathing fast.  Your vet will perform a physical examination and ask you when you first noticed signs of rapid breathing.  The vet will also ask for a full medical history including your dog's diet and any medications he is taking.  
Your veterinarian will listen to your dog's heart and lungs.  The vet may order chest X-rays if he suspects heart or lung issues as well as an echocardiogram to assess the heart structure and check for fluids on the lungs.  
If you suspect or know your dog has eaten large amounts of onions or garlic your veterinarian may induce vomiting in your dog or administer charcoal for absorption.  In severe cases, your vet may provide oxygen therapy and a blood transfusion to make up for the reduction of red blood cells as toxicosis from onions can cause anemia.
Top
Prevention of Breathing Fast While Resting
You may not be able to prevent heart failure in your dog as he ages, but it is important to recognize the early signs of failure so you can make lifestyle adjustments and prevent further complications.  Heat stroke, on the other hand, is entirely preventable.
Heat stroke can quickly escalate and be deadly for your dog.  To prevent suffering from heat stroke, make sure your dog has adequate water and shade while outside and only exercise him during the cooler parts of the day.  Closed in vehicles, even with windows cracked, can become extremely hot.  Never leave your dog alone in a closed vehicle.
Dog food is designed specifically for your dog, while your leftovers were made for human consumption.  Be extremely careful when feeding your dog table scraps as onions and garlic are toxic to your dog in large amounts.  Though most dogs do not like the taste of onion and garlic plants, keep the raw food items out of reach. Over consumption of either can become deadly when consumed.
Breathing difficulties can be expensive to treat. If you suspect your dog has breathing difficulties or is at risk, start searching for pet insurance today. Brought to you by Pet Insurer, Wag! Wellness lets pet parents compare insurance plans from leading companies like PetPlan and Trupanion. Find the "pawfect" plan for your pet in just a few clicks!

Paying for your pet's routine shots, bloodwork and tests can be also difficult to budget for. Fortunately, Wag! Wellness plans cover costs for routine care for your pet, getting your money straight back into your bank account within 24 hours. In the market for wellness plans? Compare wellness plan packages to find the right plan for your pet!

Top
Cost of Breathing Fast While Resting
The cost of treating fast breathing in your dog depends on the underlying medical condition.  For example, it can cost around $950 to treat onion poisoning whereas it can cost around $5,000 to treat heat stroke.
Top
Worried about the cost of Why Is My Dog Breathing Fast While Resting treatment?
Pet Insurance covers the cost of many common pet health conditions. Prepare for the unexpected by getting a quote from top pet insurance providers.
Breathing Fast While Resting Questions and Advice from Veterinary Professionals
Labradoodle
Eight Weeks
38 found helpful
38 found helpful
Pup's RR is ~80 breaths/min (closed mouth). He is resting, has not recently exercised. Otherwise appears normal.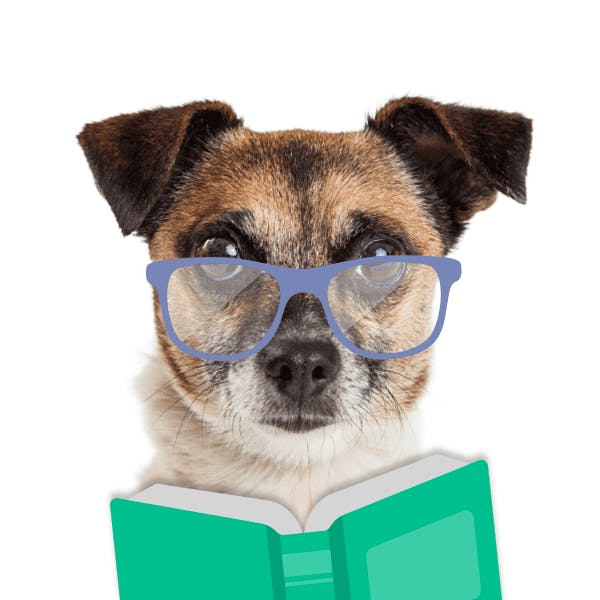 Dr. Linda S. MVB MRCVS
38 Recommendations
This is very fast, even for a pup. We may see a temporary increase in resp rate while sleeping (due to REM / dreams) but a continuous fast resp rate for no apparent reason needs urgent veterinary investigation.
March 14, 2021
Was this experience helpful?
Chihuahua
Seven
32 found helpful
32 found helpful
My dog is lying down but breathing fast and panting, why?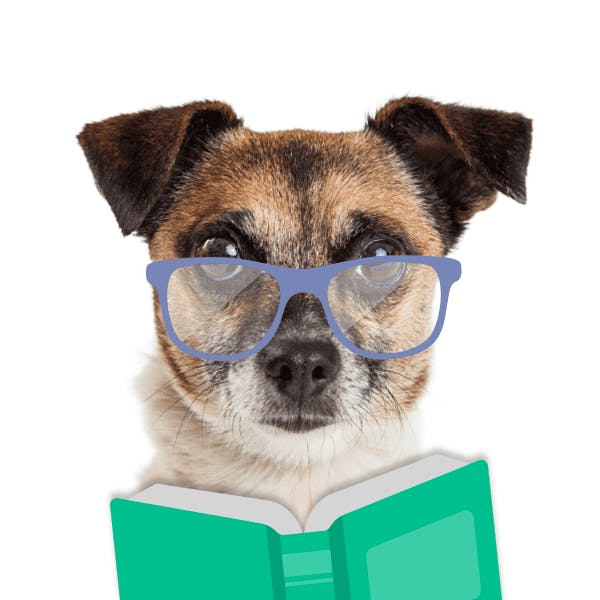 Dr. Linda S. MVB MRCVS
32 Recommendations
This is a concern and could be caused by many things including pain, stress, heart disease, lung disease, a toxicity etc. You should have your dog checked over by a vet right away.
Jan. 28, 2021
Was this experience helpful?