What is Heatstroke?
Heat stroke, also known as heat exhaustion or by its medical term hyperthermia, refers to the condition of having a body temperature above normal. The normal body temperature range for a dog is between 38 - 39°C (100.5 - 102.5°F). Hyperthermia is characterized by a body temperature greater than 41°C (105.8°F). Hyperthermia feels excessively hot and uncomfortable for the dog and can lead to physiological dysfunction of various organ systems including the central nervous system. Hyperthermia usually occurs in hot humid weather without adequate shade or ventilation (such as being confined in a hot car). It results from an impaired ability to dissipate or expel heat from the body.
Heat stroke, or hyperthermia, refers to an abnormally high core body temperature caused by insufficient ability to dissipate heat from the body. It can be fatal if left untreated.
Book First Walk Free!
Symptoms of Heatstroke in Dogs
The risk of heat stroke in dogs is increased on hot, humid days in the peak of summer. It is important to closely monitor your furry companion in such conditions. Signs of dog overheating include:
Excessive panting
Difficulty breathing
Excessive salivation
Foaming at the mouth
Nose bleeds
Bright red gum color
Skin that feels hot to the touch
Vomiting
Diarrhea
Weakness
Head tremors
Seizures
Collapse
Symptoms of dog heat stroke can quickly lead to death if veterinary treatment is not sought. Wrap your pet in towels soaked in lukewarm water (not cold) and contact the vet immediately.
Causes of Heatstroke in Dogs
Hyperthermia results from an impaired ability to dissipate heat from the body. The main method for dogs to decrease their own body heat is evaporative cooling by panting. Dogs will also cool themselves via convection by laying on a cooler surface to transfer body heat.
There are several factors that contribute to the inability to dissipate heat efficiently; these can be categorized into endogenous (originating from within the body) and exogenous (originating outside the body) factors.
Endogenous factors:

Obesity
Brachycephalic airways (breed predisposition, such as Pug heat stroke)
Upper airway obstruction
Laryngeal paralysis or collapsing trachea
Cardiovascular or respiratory disease
Abnormal calcium metabolism
Previous incidence of hyperthermia
Genetic predisposition combined with other factors

Exogenous factors:

Hot humid climate
Lack of shade
Being kept in an area with poor ventilation
Inadequate cooling-off after exercise
Excessive exercise in a hot climate
No access to water
Diagnosis of Heatstroke in Dogs
To diagnose heat stroke, the veterinarian will perform a complete physical assessment of your dog, including a rectal temperature. The presence of clinical signs as well as an elevated body temperature (greater than 41°C or 105.8°F) is indicative of heat stroke. Even if the body temperature is normal or hypothermic (abnormally low), this does not rule out the occurrence of heat stroke as the lower body temperature may be a result of cooling measures implemented at home by the owner. It is important as an owner to be transparent regarding any treatments attempted before arrival at the veterinary hospital.
Ancillary blood tests and urinalysis are also performed. There are several physiologic changes in the blood and urine that a veterinarian will look for to determine the presence of heat stroke and assess the extent of any internal organ damage. Values that are commonly seen with laboratory testing include increased enzyme activity, hypoglycemia (low blood sugar content), and packed red blood cell volumes indicative of dehydration. Assessment of blood under a microscope may reveal nucleated red blood cells. The presence of such cells and cell count has been associated with the relative prognosis.
Treatment of Heatstroke in Dogs
Treatment is aimed at restoring the normal body temperature via cooling methods to prevent organ failure. Intravenous fluid therapy is administered to restore circulating blood volume and antibiotics are sometimes given to decrease the risk of bacterial spread.
Cooling methods are implemented in a controlled manner. Intense cooling methods (such as plunging the dog into an ice bath) are contraindicated because they can cause peripheral blood vessels to constrict, causing the body temperature to rise further. Appropriate cooling is accomplished via evaporation and heat conduction methods such as placing your dog on a wet towel, wetting the paws and fur, and placing a fan in front of your dog. They will be observed by trained veterinary professionals, with body temperature monitored every five minutes during the implementation of cooling.
Fluid therapy is important in order to restore an adequate circulating volume of blood, as heat stroke is associated with dehydration and hypovolemic shock. Fluid is usually given as a bolus and decreased to maintenance rates once peripheral perfusion and blood pressure values are within normal range. The administration of room temperature fluids can also help with decreasing core body temperature.
Medications may be indicated to assist in the restoration of function to damaged organs or to pre-emptively decrease the risk of damage. Antibiotics are commonly used to decrease the risk of translocation of bacteria that could lead to sepsis.
Depending on the severity of heat stroke, a combination of cooling methods, fluid therapy, and medications are likely to be used for treatment. Your dog will usually require hospitalization for 24 - 48 hours until deemed stable for discharge. If your pet is presented early during the onset of heat stroke, there is a good prognosis.
Recovery of Heatstroke in Dogs
Once the patient is recovered and discharged from the veterinary hospital, the veterinarian will usually conduct a follow-up call the following day. They may or may not request a follow-up appointment, including a recheck of blood parameters. After the heat stroke is initially managed, the veterinarian may suggest supportive tests to assess the extent of any suspected organ damage. Home observation of your dog for any adverse signs is vital.
After a dog has suffered from hyperthermia, they will be at an increased risk for developing heat stroke again in the future. It is important to watch for factors that may contribute to heat stroke such as heat, lack of shade, excessive exercise, and dehydration.
Preventative measures that can be taken include not leaving dogs in areas of excessive heat and poor ventilation, not subjecting dogs to strenuous exercise in hot weather, and providing sufficient shade and water on hot days.
Heatstroke Questions and Advice from Veterinary Professionals
Cola
Pomeranian
5 Years
0 found helpful
Hi, I have a mini pomeranian named Cola. He got a heatstroke three days ago, and I have already brought him to the vet in my area. So far, he's still eating and drinking very well, and he still could bark and "complain" too. He also wants to play.. But, something really concerns me. In the last two days, he has vomited blood twice. He also couldn't walk yet, as something is wrong with his left leg (My local vet has also mentioned this problem). But, everytime I tried to hold or move or pinch his left leg, he'd try to kick my hand with his right leg. Should I worry? Should I visit the vet again?
Add a comment to Cola's experience
Was this experience helpful?
Bella
Japanese Spitz
5 Months
0 found helpful
Hello I took my puppy of 5 months old yesterday night for a 20 minutes walk, the temperature was high and it was humid, usually I take her for 10 to 15 mn and everything is ok, but yesterday after coming back home she started vomiting excessively and her stool was loose. I put some water on her feet gave her water to drink and took her to the vet. The vet said her body temperature was ok and gave her antibiotics vitamins and a medicine for vomiting. The problem is that she won't eat at all only drink water, and she's laying down all the time, I guess suffering from lethargyshes not playing or doing any movement only laying down. I'm so worried about her as she's so energetic usually and now no movement and seems unresponsive. Is there anything else I should be doing? Will she regain her energy back? And after how long?
Add a comment to Bella's experience
Was this experience helpful?
Kane
Pit bull
3 Years
0 found helpful
Yesterday our pitbull was outside for a total of minutes running around. He had access to shade and water, but was running around the yard very playfully as we were outside of the fence on four-wheelers. When we got done, I walked to the deck and he was laying down panting very hard. He wouldn't move to go inside to cool down, so I brought a fan out and started cooling him down by pouring water on him. We also got him to drink water. He would yelp in pain if we tried touching him and he was very disoriented. For a moment, we thought he couldn't see us anymore. After a couple of hours, he moved from where he was laying but struggled walking. We got him inside and in our back room, where he proceeded to throw up all the water we gave him and he doesn't seem to be able to control his bowel movements. We monitored him all night and all day today. He's not eating, and we are giving him water through a syringe which he eagerly takes. He has been laying down, and won't move from his spot. Is there anything else we can do?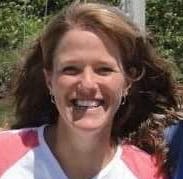 1611
Recommendations
I think it would be a good idea to have Kane seen by a veterinarian today. He may have had a non-heat related injury, and he may need treatment so that he feels better and is able to walk. I hope that he is okay.
Add a comment to Kane's experience
Was this experience helpful?
Romeo
Boxer mastive
3 Years
0 found helpful
We found out dog in the truck floor board awake but not very able to respond. We cooled him gave him water but he is now unable to really stand and often shakes. Is this normal.....he appears to b having muscle spasms is there anything I can do besides vet. Can not afford one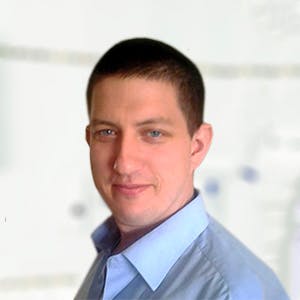 3320
Recommendations
Without examining Romeo it is difficult to say what the specific course of action would be, if he is dehydrated fluid therapy would be required to stabilise him. You should think about visiting a charity clinic or dropping him off at a shelter if you just found him so that he can get the care he needs. Regards Dr Callum Turner DVM
Add a comment to Romeo's experience
Was this experience helpful?
Romeo
Boxer mastive
3 Years
0 found helpful
We found out dog in the truck floor board awake but not very able to respond. We cooled him gave him water but he is now unable to really stand and often shakes. Is this normal.....he appears to b having muscle spasms is there anything I can do besides vet. Can not afford one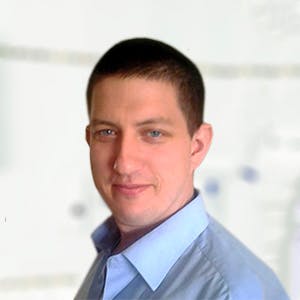 3320
Recommendations
Without examining Romeo it is difficult to say what the specific course of action would be, if he is dehydrated fluid therapy would be required to stabilise him. You should think about visiting a charity clinic or dropping him off at a shelter if you just found him so that he can get the care he needs. Regards Dr Callum Turner DVM
Add a comment to Romeo's experience
Was this experience helpful?
Marty
Rottweiler
6 Years
0 found helpful
Medication Used
sulfadimethoxine and metronidazole
How can I encourage my Rotti to eat after treatment for heatstroke has begun?

We live in Southern Spain, and needless to say, summers can get extremely hot here. We were out playing catch in the park yesterday morning with our two dogs, a Rottweiler and a Labrador, in around 28 degrees weather with unfortunate high humidity, we weren't careful enough with them and our Rotti developed heatstroke symptoms. We got them back home and gave them both cool water to drink, and gave the Rotti a cool wash with the garden hose, after that we took him indoors and applied a cool water compress to his neck and head and around his paws. His heart was racing and he was panting and drooling heavily and had a very scared/confused look in his eyes.

About 45 min after the cooling first aid at home, we arrived at the vet clinic, where his temperature was taken, it was 40.9 degrees celsius (around 105.6 Fahrenheit); by this time he had started vomiting and having diarrhea. The doctor administered some fluids and after a while we took him to the grooming station where we placed him under a cool shower for 20 minutes. Afterwards the doctor administered an injection with anti inflammatory and anti diarrhea treatment, gave us some pills (sulfadimethoxine and metronidazole) for him to take, twice a day, told us to return home, keep him in a cool ventilated area, and asked us to phone him twice a day onward for him to be able to monitor our Rotti's progress.

Today he is doing better and he's definitely improved overnight, but he's still weak, and tired. He's drinking water very well, giving him a quarter of his normal drinking bowl every hour or so, encouraging him to drink in small sips, to avoid vomiting (he normally gulps down the entire bowl in under a minute). The problem is he's not at all interested in eating. Not his regular food, not apples or carrots (which he usually adores).

For the next attempt (dinner tonight) i want to give him some boiled chicken breast with pureed carrot, which I'm hoping will get him a bit more excited about eating, but I wanted to write and ask, is there anything extra which we can do to recover a dog's appetite after a heat stroke? Our vet has advised us not to worry *too* much if he seems like he's lost his appetite up to 48h after starting treatment, that it might be a side effect from the meds and just his level of energy being extremely low at the moment.

Thank you kindly in advance for any additional advice you might have for us.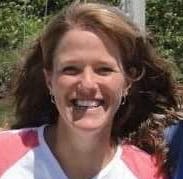 1611
Recommendations
I'm sorry that happened to Marty, and I'm glad that he is improving. I would have to agree that there may be a bit of time between that traumatic event and when he feels like eating again, and if he is improving otherwise, that would not worry me tremendously. Chicken and rice is a very good idea, as that will often motivate dogs to eat when they aren't feeling 100%. There are appetite stimulants that can be used if his lack of appetite continues for more than a few days.
Add a comment to Marty's experience
Was this experience helpful?
Duke
Pit bull mixed with a bull dog
One Year
0 found helpful
Hi my dog is a mixed breed of a bull dog and pit bull he had a heat stroke about two days ago and he is drinking a lot of fluids he is eating and he's walking. He has also peed a normal color but he has not pooped in about 18 hours. Should I be worried and what should I do to keep him healthy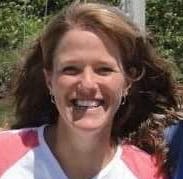 1611
Recommendations
If Duke is eating and drinking normally and seems to be doing well, you may be fine to monitor him for a bowel movement. If he is straining to defecate, he should see a veterinarian. If he had diarrhea during his heat stroke episode, it may be a couple of days before he has a bowel movement.
Add a comment to Duke's experience
Was this experience helpful?
Corky
toy poodle
Nine Years
1 found helpful
Has Symptoms
Pink gums, gum refill time is good,
Eating and drinking when hand fed
Immobile either due to pain or weak
A few days ago, we put our nine year toy poodle outside on a cable in the morning and forgot to bring him back in before leaving for the day. Temperatures rose to over 100 degrees. He would normally have access to shade, but his cable became tangled preventing him from accessing the shade. When I arrived home at approximately 4:45 that evening, I immediately realized that he had been left outside. I rushed out to find him. He tried to walk to me, but fell over trying to walk. He was panting heavily and his heart was racing. I immediately rushed him to an Emergency Vet Hospital where he stayed the night. He was placed on IV fluids, cooled and monitored. He was sent home the next afternoon with all levels normal and a clear ultrasound. He was initially more responsive, but became increasingly lethargic, experienced diarrhea, would consume only minimal food and water and exhibited symptoms of pain when he was touched on his back and hindquarters (biting at us whenever we touched him in those areas). I took him back to the hospital approximately 24 hours after discharge. The vet offered both inpatient and outpatient treatment options. I opted for outpatient treatment which included a subcutaneous injection of 200 ml of LRS, an anti-nausea injection, and a prescription for gabapentin for possible nerve damage in his spine and something to prevent diarrhea.
After bringing him home from his follow up visit at the vet hospital, we discovered that the pain in his back and hindquarters was the result of a severe sunburn. My daughter gently pulled tufts of hair off of the burned area and by the time she was done, his entire back was bare with patches of charred skin. We have been applying topical, over the counter treatment for sunburn including witch hazel, aloe vera, gauze soaked in cool black tea, a sunburn gel with Lidocain HCL 1%, Greek yogurt and Neosporin on open sores. He will lick either ice cubes or frozen Pedalyte and eat small pieces of chicken and turkey, but only when he is hand fed.
He is becoming slightly more alert, but is immobile, unable to move either because of pain or lethargy - I'm not certain which. He needs to be carried outside to to "go potty" and will only take a few steps. He stands without lying down, almost as if lying down is too difficult so we have to "lie him down" or carry him back inside the house.
I am heartbroken that our sweet dog who was so active and lively just days ago, is now so miserable. I also feel guilt-ridden that he was forgotten and left outside on such a scorching day. What I am wondering is if you can give me an honest assessment of the likelihood of a full recovery and when/if we should consider euthanasia? Are we considering this course of action far too early in his recovery or is this the truly humane option given how severely dehydrated he was and the long road to recovery that lies ahead?
Thank you so much for your thoughtful response.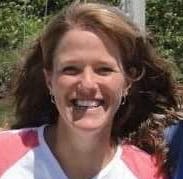 1611
Recommendations
It is difficult without being able to examine him, but from your description, Corky should be recovered from the initial signs of heatstroke, and may be having problems now with the extreme sunburn. He may need more intensive veterinary care for this burn than what you are providing him at home, and he may need to be on IV fluids to stay hydrated, but with proper care he should be able to recover from this injury. I think you just need to make sure that he is getting all care possible to recover.
Add a comment to Corky's experience
Was this experience helpful?
Flaco
Pit bull
13 Years
0 found helpful
I live in Cancun, Mexico and I took my 13 year old pitbull mix out Saturday with my other 2 dogs. We took them out early but when we got home the pitbull couldn't stand up, drink and was panting terribly. I couldn't take him to the vet as they are closed on weekends. I did cover him with a wet towel in cool water, put a fan on him and also put some cold water on the parts of the towel that covered between his legs, neck, etc. He seems to be fine now but a little weak. How long before I can take him back out for a walk?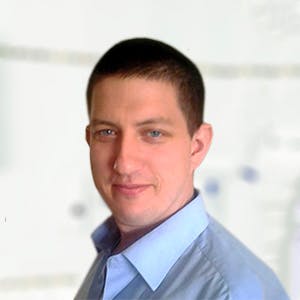 3320
Recommendations
For the next few days you should keep Flaco indoors in the cool areas and keep ensuring that he is drinking and staying hydrated, once a Veterinarian opens you should visit them to check Flaco over to be on the safe side before you start walking outdoors again with him. Regards Dr Callum Turner DVM
Add a comment to Flaco's experience
Was this experience helpful?
Pepsi
Yorkshire Terrier
10 Years
0 found helpful
My 10 year old Yorkie seems to have suffered from heat stroke. In my dog Pepsi's 10 years in SF it has never been as hot as it was these past two days at 106! I've tried to keep him and my other dogs cool with fans and portable AC and kept ice water at their reach. I've been force feeding him water with a seringe. Today he vomited water and had diarrhea. What can I do to continue to help him get better. Ps: the weather finally cooled down to the 80s. He's walking around but I'm concerned.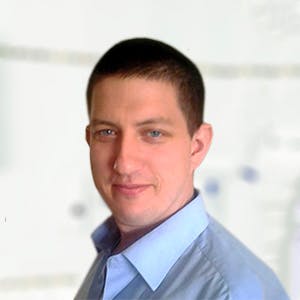 3320
Recommendations
In these circumstances it is best to give Pepsi as much opportunity to cool down as he requires; putting down a wet towel on the floor (ceramic floor of course) and having a fan also in the area in addition to the air conditioning will allow him to cool down as much as he requires.Regards Dr Callum Turner DVM
Add a comment to Pepsi's experience
Was this experience helpful?
Shadow
Pit Bullmastiff
14 Months
0 found helpful
This afternoon I came from work my dogs were outside in the kenkennel onon dog e was fine the other had collaps over on top of his own feces and looks out of it I immediately starting coolin him off with cool water out of the hose than he won't walk I pick him up and put him inside in my bathroom where it has tiles which is cold and in front of tthe fan he attempted to walk very little but kept falling over and vomiting he then after so many hours later he starts shaking litthe twitches here and there I suppose it him having a seizure he's beeb doing that for about and hour or an hour and 20 minutes is he gonna be ok?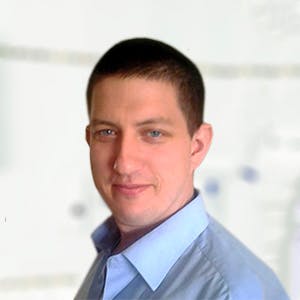 3320
Recommendations
You should take Shadow to your Veterinarian immediately as he will most likely require fluid therapy and other supportive care, in severe cases it isn't enough to treat at home; also there may be some other underlying condition making this worse. Regards Dr Callum Turner DVM
Add a comment to Shadow's experience
Was this experience helpful?
Kendra
Boxer
6 Months
0 found helpful
my 6-7 month old dog had a heat stroke on friday. its now sunday and shes still not well. shes really weak and still not eating food. shes drinking some water and we are giving her pediatric electrolytes through a syringe and chicken broth. shes not being herself and not walking either. any suggestions?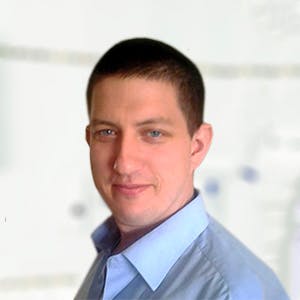 3320
Recommendations
Heatstroke can be difficult to recover from and oral fluids may not help to sufficiently restore hydration levels, at this point I would recommend that you visit your Veterinarian to examine Kendra and to give fluids and other supportive care to ensure core body temperature is normal and hydration levels are restored. Regards Dr Callum Turner DVM
Add a comment to Kendra's experience
Was this experience helpful?
shaggs
daughsund
4 Years
0 found helpful
my daughsund shags is a little over wieght ist hot and humid here in alabama i wasnt aware of the signs. we went for a walk he was drooling real bad i took leash off him a few houses away i was at home calling him he would run about 20 feet and stop for a few seconds by the time he got to me and turn in the driveway he collasped hard i picked him up all his muscles were tight he was locked up he looked as if he didnt know where he was he was unresponsive i took him straight to the faucet poured him water soaked him. after about 30 minutes he started to drink but he still looked unresponsive after an hour he started to act normal! a week or so has passed he seems fine but he pants alot now almost constantly even in cold rooms!! im scared this experience hurt him!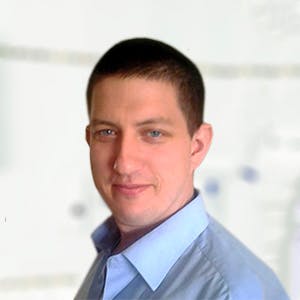 3320
Recommendations
Without examining Shaggs I cannot say whether he is in pain, has an issue with getting adequate levels of oxygen to the blood or another cause; if he is panting continuously even in cool rooms you should have your Veterinarian examine him and check his hydration levels to determine if there are any other causes for the panting. Regards Dr Callum Turner DVM
Add a comment to shaggs's experience
Was this experience helpful?
Blackie
pitbull
4 Years
0 found helpful
My dog recover from a heat stroke, when we took to the vet , the vet said he might no survive the stroke because we took him late. After the stroke pass my dog is not energetic as he used to and he trews up and poops blood , but he does drink lots of water and this happen in just one day. Do you think he is recovering?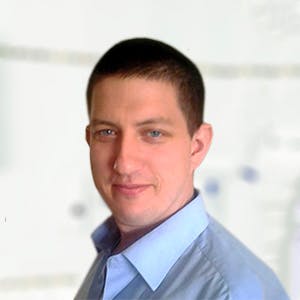 3320
Recommendations
You were not clear about the timeline; however heatstroke may take longer to recover from even though the dehydration and other effects have been treated and corrected; you should continue to monitor Blackie but you should return to your Veterinarian if have haven't been seeing any improvement. Regards Dr Callum Turner DVM
Add a comment to Blackie's experience
Was this experience helpful?
Emily
Pug
4 Years
2 found helpful
Hi my pug was left for 3h in our balcony, arriving in home we noticed she was breathing but panting strong and not answering at all. We got her to a hospital at the same time and now it looks she is recovering: vet says that is breathing good with oxygen and taking fluid. They did exams and looks like no organs were damaged but she still have a little bit of diaherrea. But she is still not answering too much, look unconscious. How long does it take to a recovery?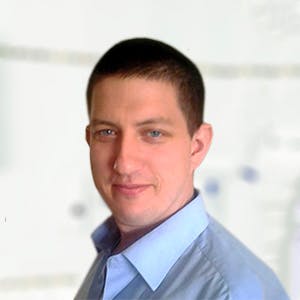 3320
Recommendations
There is no standard recovery from heat stroke as each case is different depending on the size of the dog, hydration, temperature, time outside among other factors; it is just a positive sign that Emily is improving with the supportive care. She may be groggy for a few days once you take her home but should bounce back if you Veterinarian has given all clear on her internal health. Regards Dr Callum Turner DVM
Add a comment to Emily's experience
Was this experience helpful?
Zemo
Terrior
10 Weeks
0 found helpful
Has Symptoms
Lethargic collapsed Diarrhea, dizzness
My dog was outside with water but with in seconds he got to there I could tell something was wrong I took him inside and ran him under cool water for a little while and he still isn't better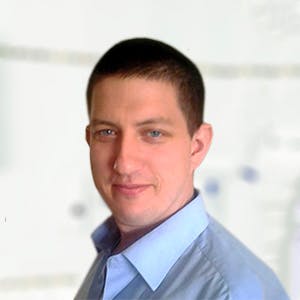 3320
Recommendations
Heatstroke after a few seconds outside is something I've not come across; or was he normal then within a few seconds presented with symptoms? If he was outside for a while and is still showing these symptoms, you should visit a Veterinarian for an examination as Zemo may require fluids for dehydration and supportive care; without examining him I cannot say what the best course of action would be. Regards Dr Callum Turner DVM
Add a comment to Zemo's experience
Was this experience helpful?
Drake
Labrador Retriever
2 Years
0 found helpful
Drake was out playing when he had a heat stroke. Rushed him to the vet and after an hour and a half his temp had gone from 108.5 back to the normal range, and he was also stable and not panting near as much as he was when he went into the vet. With his condition of his temp coming back down so quickly, do you think his recovery will be quick? Do you think he'll make it?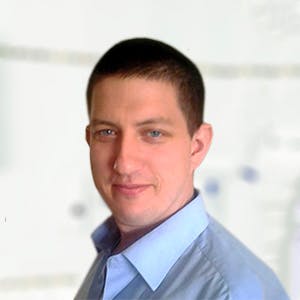 3320
Recommendations
It was a very quick drop in body temperature, however if the body temperature stays around physiological range and any fluid deficit has been corrected there is a better chance of a favourable prognosis. Just the temperature drop seems a lot in the short time frame, I've never seen a drop in core body temperature so fast. Regards Dr Callum Turner DVM
Add a comment to Drake's experience
Was this experience helpful?
Hazel
Husky / Beagle
9 Months
0 found helpful
My boyfriend put my dog outside and forgot to water her at 11 am this morning, I got home around 5pm and she was on the ground not moving, but awake. She has finally got her breathing under control, but she still isn't moving well, she can move her head but she's very weak... I've cooled her down, but I'm not sure what to do next. She has a heart murmur. I told the emergency vet that, but she said it didn't seem serious.. it's 10:36pm and still no real movements.. is this normal?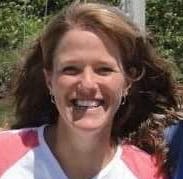 1611
Recommendations
That is not normal, no. I'm not sure what temperature it is where you live, but Hazel may have heat stroke, or she may have something else going on with her. She needs to be seen by a veterinarian right away to be evaluated and given any treatment that she might need.
Add a comment to Hazel's experience
Was this experience helpful?
Bongo
Golden Retriever
9 Years
2 found helpful
While on a casual stroll on a trail yesterday, my 9 year old golden retriever named Bongo started wheezing loudly, then experienced shortness of breath with a lot of noise being made by him trying to breathe. We rushed him to an emergency vet immediately. He was panting and hyperventilating on the ride there. His temp was 104.8 when we arrived, and they were able to bring the temp down to 101.9. His blood work was fine, and they gave him an IV for fluids. He was then discharged with a diagnosis of heat exhaustion. Today he has not been himself at all. No energy, sleeping excessively and staring off into space wide eyed with a concerned and depressed look, which is not like my sweet happy boy Bongo at all. I am just wondering if this is to be expected after experiencing what he went through? Could this be him recoverying and he can bounce back, or is this something more serious?
Thank you for your time.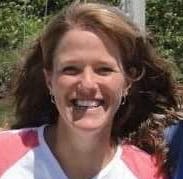 1611
Recommendations
Thank you for your email. Without examining Bongo, i can't comment on whether he is okay. Heatstroke is a significant stress on the system, however. It would not surprise me if he took a few days to recover - many dogs do not survive this stress on the body. If he hasn't improved over the next few days, or if he develops vomiting or diarrhea, or doesn't want to eat, he should be re-examined to make sure that he is okay. I hope that all goes well for him.
Add a comment to Bongo's experience
Was this experience helpful?
Broly
Blue Nose Pitbull
2 Years
0 found helpful
Has Symptoms
Panting/Abnoraml Breathing
My 2 year old blue nose pitbull was left outside it was suppose to be a cloudy cool day but we came home from work and he was laying against the wall of the house amd he was panting and non responsive to our talking or hand gestures. We cooled him down with cold water and rubbed his legs elevated his head once he cooled down and was no longer panting and body felt cool to the touch we took him out and put towels on him he has had diarreah and looks as if he is trying to lift his head but wobbly when he does, he is not responding to noise or sound at first his legs were stiff now the are just loose like he is in a vegetative state almost but awake, i pushed on his gums and the blood came back to them about 1.5-2 seconds after pressing but i am concerned he may have some sort of damge to the brain from this and it breaks my heart to think so.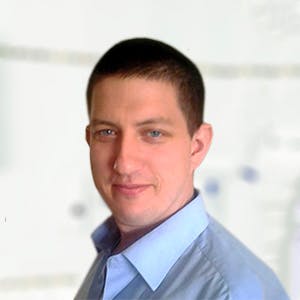 3320
Recommendations
In this type of case you should visit an Emergency Veterinarian immediately; in severe cases of heatstroke complications may occur causing blood to clot in the blood vessels (disseminated intravascular coagulation) which may lead to hemorrhaging. There is no at home treatment which will help here and cooling Broly too fast may cause other complications. Regards Dr Callum Turner DVM
www.vetary.com/dog/condition/disseminated-intravascular-coagulation
www.cliniciansbrief.com/sites/default/files/Canine%20Heatstroke.pdf
Add a comment to Broly's experience
Was this experience helpful?
Vader
Labradoodle
1 Year
0 found helpful
Has Symptoms
Panting, drinking water, whining
Hi, Vader is 1 year 4 months and yesterday we went for a run and when we came back he was panting a lot, I did research about heatstroke and treated him with cool wet towels and after approximately a half hour I gave him a bath with cool water, he started feeling better cause he was doing his usual run around after bath time, he drank tons of water during the first couple hours. There was some unusual whining too. Today he is doing not as energetic as always, as a matter of fact he's still laying in bed. Is that normal for a day after heatstroke? He seems to be fine only less energetic, is that normal or should he still see a vet?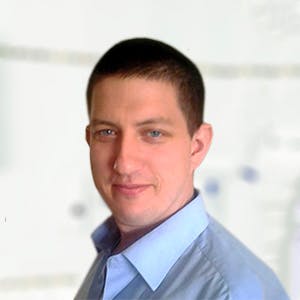 3320
Recommendations
Heatstroke can be deadly for dogs and appropriate first aid is important to ensure that a dog's temperature returns to physiological range and that they are adequately hydrated, dehydration is the enemy as much as the heat. Cooling down with wet towels and a portable fan will help along with free access to water; cooling a dog down too fast may cause further complications (do you read about people dying when jumping into lakes and rivers during heatwaves?). Check Vader's hydration by checking his capillary refill time by pressing his gums until they go white and then releasing and counting the time for the blood to refill, if it takes longer than two seconds he is dehydrated; it may be worth having Vader checked out to be on the safe side. Regards Dr Callum Turner DVM
More than likely he had rabdo
Add a comment to Vader's experience
Was this experience helpful?
Bobo
boston terrier
5
1 found helpful
Has Symptoms
gelatanous blood from anus
what if a dog has been treated at home for heat stroke but now has gelotinous blood coming out of his anus but he is waking up , sitting and standing and turning around ...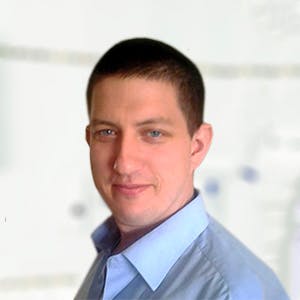 3320
Recommendations
Gelatinous blood or 'raspberry jam stool' (as described in some textbooks) is generally associated with colitis or hemorrhagic gastroenteritis; treatment for heatstroke involves lowering the body temperature and maintaining hydration which I assume you have done. If you are seeing raspberry jam stool coming from Bobo's anus, take him to a Veterinarian or Emergency Veterinarian immediately; I cannot give you any 'at home' advice on this. Regards Dr Callum Turner DVM
Add a comment to Bobo's experience
Was this experience helpful?
Alaska
Siberian Husky
3 Years
1 found helpful
My Siberian Husky was left outside by her caretaker 9 weeks ago. Temps here reach over 100 degree Fahrenheit. When found, she was unconscious, down time unknown, and was unresponsive to painful stimuli. She was in Cheyne-Stokes respirations and while there was a corneal reflex , it was minimal. In a panic the girl attempted to force fluids, later resulting in an aspiration pneumonia. She did correctly bring her into the ac, place on cold wet towels and administer oxygen. When I arrived i started her on an IV of NS and gave iv dexamethasone. After being in the cool airflow and towels progressing to ice packs and receiving 750 ml of iv fluids, her rectal temp was still 42 degrees C/ 108 F. She was eventually stabilized after enduring pulmonary edema with some hemorrhage, cerebral edema, DIC, rhabdomylysis, metabolic acidosis and pnuemonia. Initially on ceftriaxone and metronidazole IV with dexamethasone for pulmonary and cerebral edema. Started to take Nutrical and broth. Then she got a major GI bleed from the steroids. She was so anemic I had to stop the IV. Now too tired to eat She was sustained on pedialyte, broth and Nutrical only. After 3 weeks she had just started to eat when bilateral lick granuLomas to the bones caused an osteomyelitis.She stopped eating. Back on antibiotics, enrofloxacin this time. Started eating a bit, then caught a URI. She stopped eating again. Zithromax worked for that. She started eating again. CBC is back to normal with very minor anemia. Complete metabolic profile now back to normal except for low total protein ( ALP had gone sky high). So here we are, 9 weeks later and she won't eat again for the past 5 days. I had been force feeding the first 20 pieces of kibble and she would take over, eating voluntarily from my hand. As of 5 days ago, I've had to force feed everything. No vomiting, completely normal stool, drinking plenty of water and urinating fine. Energetic on walks, The only other abnormal is she won't weight bear on her left rear leg, and cries out when ankle, knee and hip are manipulate. It seems like it's coming from her hip, but I doubt it because she lays frog legged frequently. Current meds are Mirtazepine for appetite, Paxil for appetite and pain, and gabapentin for pain ( and hopefully appetite). Tramadol didn't help the pain and killed her appetite even more if that's possible. I can't even tempt her with roast chicken, burger, etc. Is this behavioral? Or could she have suffered damage to the part of her brain that registers hunger.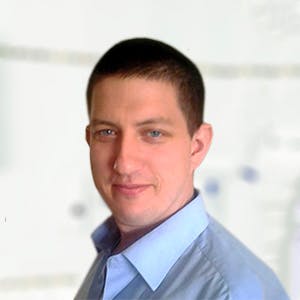 3320
Recommendations
Heat stroke can be devastating and in many severe cases dogs are not as lucky as Alaska; clotting problems, strokes and death are all possible consequences of heat stroke along with other complications. Alaska hasn't had an easy time of it with her recovery and it is impossible to determine the exact of cause of the loss of appetite amongst all that has occurred since the heat stroke incident; a stroke or a reduction of blood flow to parts of the brain may have occurred during the initial heat stroke and management, without a thorough examination (and possibly CT scan) we cannot know anything for sure. At this point, nine weeks after the heat stroke, we would expect Alaska's position to be a bit better; continuing to force feed her and trying appetite stimulants are the best course of action which you are doing, I really cannot think of anything further to add. Regards Dr Callum Turner DVM
Oh, forgot to mention, she did initially have abnormal neurological activity: minor muscle twitching, head jerking and irregular eye movements .
Add a comment to Alaska's experience
Was this experience helpful?
Bella
Blue nosed Pit bull
5 Years
-1 found helpful
We had a longer than intended bike ride today.... My dog Bella was with us .. she had foaming of the mouth, excessive panting. We cooled her down with water she quit panting and returning to her happy self. So ew headed back to the car. She started panting again so we packed her and when she got too heavy we walked instead of road. We even hitch hiked the rest of the way to the car. Bella cooled down again and has been eating and drinking and acting like herself other than she has been bleeding out of her vagina. She is fixed. I'm so afraid I'm going to lose my four legged baby. My son and her are stuck like glue as the rest of us are.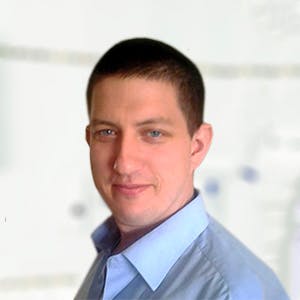 3320
Recommendations
Heatstroke can be a difficult condition to manage and cooling down a dog too fast may cause more complications; I would recommend visiting your Veterinarian, especially if you press Bella's gums and they take more than two seconds to refill with blood. Severe dehydration caused by heat stroke may cause problems with clotting and other processes, it would be best to have Bella checked over, especially since she seemed to be severely affected by the heat. Regards Dr Callum Turner DVM
Add a comment to Bella's experience
Was this experience helpful?
Furby
Chihuahua
11 Years
1 found helpful
My 11 year old chihuahua accidentally got left in our vehicle the other night; she is showing a lot of the symptoms of a heatstroke. She has been drinking a little water on her own but hasn't wanted anything else. We've tried giving her different other liquids with no luck. Today she has sniffed food but not eating. She seems to be a little stronger in her legs and more interested in her surroundings, wagging her tail and looking up. My question is should we just keep watching her and trying to get her to eat again or wound she need a visit to the vet. and IV fluids?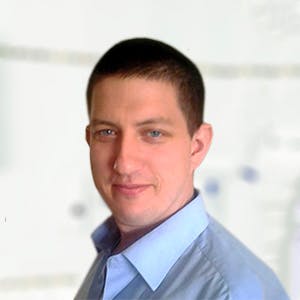 3320
Recommendations
It is important to know that each case of heatstroke is different with minor cases requiring some first aid by the owner (pouring some lukewarm water on a dog and placing them in front of a fan to cool down by evaporation) to severe cases requiring emergency veterinary care which can be life or death situations. Check Furby's capillary refill time by pressing the gum so that it turns white; if it takes more than two seconds she is dehydrated any may require fluid therapy. In these cases it is always wise to visit your Veterinarian just to check to make sure everything is going right and for peace of mind. Regards Dr Callum Turner DVM
Add a comment to Furby's experience
Was this experience helpful?
Molly
American Akita
4 Years
1 found helpful
My dog has increasingly become more aggressive towards our small dog, shih-tzu-poo. Molly grew up around this small dog And have lived together all molly's life. Molly was outside for all period of time, but has been kept inside ever since and still attacks the small dog. Would a heatstroke cause a dog to become more aggressive only towards one dog?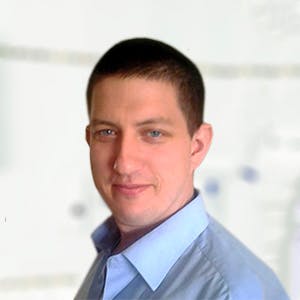 3320
Recommendations
There are many possible causes for changes in behaviour or aggression; a traumatic event (doesn't matter how insignificant) may be enough to upset a dog and change of behaviour. I cannot see a way that the heat stroke is related or not; usually mistrust and aggression changes come from jealousy or an previous fight. It may be worth visiting a Behaviourist to see if they can shed light on this problem for you as well as giving you some tips to help them get along. Regards Dr Callum Turner DVM
Add a comment to Molly's experience
Was this experience helpful?
Buffy
Chihuahua
9 Weeks
-1 found helpful
Hello,
I have a 9 week old puppy he was outside and I realised too late he couldnt reach the bowl to drink water. So he now has heatstroke I am thinking. Symptoms are poor ability to walk, vomiting, initially high need for fluids but now have reduced, I've given 10ml of 0.9 saline and wiped him with damp towel briefly and closely monitored. So far he is walking although bit wobbly still, 38.0 temp, wagging tail at mum, stopped needing so much fluids, urinated 3 times, and sleepy. Although my concern is his respiration rate is quite high...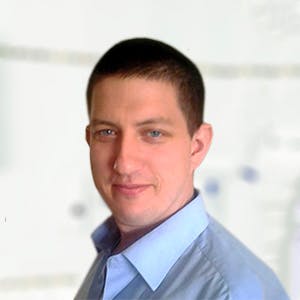 3320
Recommendations
It seems that your first aid for Buffy was effective in lowering his body temperature to a physiological value, recover can be long and excessive panting in puppies can occur for no reason. Check Buffy's gums, press on them and see how long it would take for blood to return to the gums, should be less than two seconds; if longer Buffy would still be dehydrated and would require more fluids. Respiratory rates of more than 35 per minute would be excessive and maybe indicative of another medical condition; if the respiratory rate remains high, a visit to your Veterinarian would be required. Regards Dr Callum Turner DVM
Add a comment to Buffy's experience
Was this experience helpful?
Juli
5 Years
1 found helpful
My dog has suffered through heatstroke we get to vegetarian and after that still it occurs 3 times
.why?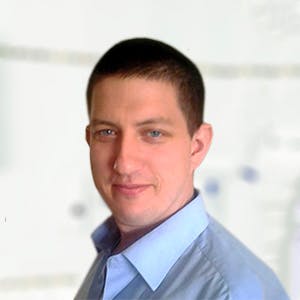 3320
Recommendations
Symptoms of heatstroke (or hyperthermia) can be due to changes in the environment surrounding your dog or from the environment inside your dog. Causes for increased body temperature (which would then cause your dog to pant) can be hormonal in origin, exercise induced, cause by a foreign body or caused by cardiovascular or respiratory disease. A visit to your Veterinarian for a full examination to rule out any infectious disease and to carry out tests to determine the origin of the increase in body temperature. Regards Dr Callum Turner DVM
Add a comment to Juli's experience
Was this experience helpful?
Marcello
English bulldog
5 Years
0 found helpful
Trying to determine if my dog has a heat stroke. I am very worried about him. Can you determine if it is a heat stroke? He came in from a few minutes outside. Was panting laying on the floor. Now is playing, jumping on the couch, no more panting. Should I still be worried? He is panting a little still but I think it is from playing.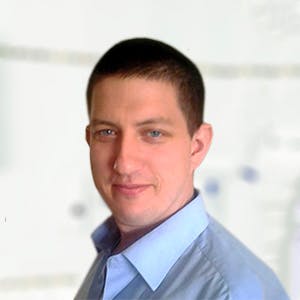 3320
Recommendations
There is no real way to determine that the panting and laying on the floor is due to heatstroke or other disorder, it is more of a diagnosis based on symptoms and ruling out other causes. Overheating may be caused by external temperature, overexertion or respiratory disorders; since he is now active, ensure that he has free access to water and try to keep him rested for today. If you notice him panting excessively or acting strangely, you may want to visit your Veterinarian. Regards Dr Callum Turner DVM
Add a comment to Marcello's experience
Was this experience helpful?
Bruno
Mutt
6 Months
0 found helpful
My dog was quite big for his age. He's so weak that he can't even get up on his own. We've already transferred him to a cooler place and he's had a seizure but after a few minutes his breathing is quite normal now. What should we do now?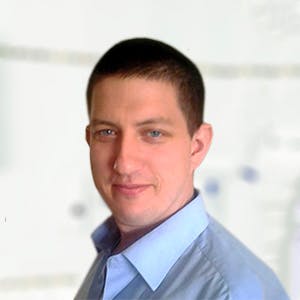 3320
Recommendations
If Bruno has heatstroke, it is important to keep him cool and to ensure that he is hydrated. Do not try to put him in a cold bath as this may lead to shock. Larger / obese dogs are more prone to heat stroke. If Bruno has has a seizure, it would be best to have him admitted to your Veterinarian's Office or Emergency Clinic for supportive care (intravenous fluids and observation as well as symptomatic therapy for seizures). Heatstroke can cause death if not treated promptly with obese dogs being more at risk. Regards Dr Callum Turner DVM
Add a comment to Bruno's experience
Was this experience helpful?