What is Spitting Up White Foam?
When a dog is spitting up white foam, it generally means that he is either vomiting or coughing up white foamy matter. And, he could be doing so as a result of several conditions, some of which are serious while others are of less concern. Your dog could be spitting up white foam as a result of:
Kennel cough
Bloat
Upset stomach
Fungal infection
Rabies
Some of these conditions are more serious than others; some will require more intense treatment than others.
Book First Walk Free!
Why Spitting Up White Foam Occurs in Dogs
Our canine companions can make some unusual sounds and behave in unusual ways which can be scary to the pet owner. If your canine companion is spitting up white foam, there could be several conditions/reasons why it is occurring:
Kennel Cough
This is a very contagious condition which can be picked up by your pet when he is boarded,spent time in a shelter or hospital or when he comes into close contact with other canines. It is an upper respiratory infection which can show up within about 10 days of exposure. The most frequent symptoms are a dry cough sometimes accompanied by gagging or coughing up white foam.
Bloat
Your pet may spit up white foam after eating or exercise because his stomach has filled with air or fluid. The stomach will become swollen and hard. This is called bloat and can be a very dangerous condition for your pet because, when the stomach fills with air or fluid, it can cause the stomach to rotate, which then traps the food. It obstructs the veins around the stomach.
Upset Stomach
Sometimes your canine family member will wolf down his dinner or drink a whole bowl of water after exercising and then vomit it back up. Something has probably upset his stomach or he has eaten something which doesn't agree with his digestive system.
Fungal Infection
Due to the investigative nature of most canines, they can pick up fungal organisms as they sniff, scratch or dig into soils which have been contaminated. This is especially true if the soil contains bird, poultry or bat excrement. If ingested or inhaled, the fungal organism can cause an infection which is characterized by a harsh cough and a white foam discharge.
Rabies
Your pet may be rabid, having contracted rabies from an outside source, and may be demonstrating the classic symptom of foaming at the mouth. The foam comes as a result of nerve damage in the mouth and throat which prevents the infected canine from swallowing.
What to do if your Dog is Spitting Up White Foam
If the episode is infrequent and if your pet is otherwise behaving normally, you can likely note the circumstances which preceded it and monitor him for any future episodes. However, if the episodes become more frequent or if your pet begins to act or behave abnormally or his condition worsens, you should seek medical advice from your veterinary professional as soon as possible. Depending on how quickly the condition of your pet worsened, seeking that medical advice may need to come in the form of an emergency veterinary facility, as some of the possible causes can be more serious than others.
If the diagnosis is kennel cough, then there may not be any treatment required as the infection generally passes within about 5 days on its own, though some veterinary professionals will prescribe antibiotics at the onset to prevent the development of pneumonia if the suspected cause is bacterial or viral. Generally, bacterial or viral infections can take up to 3 weeks to fully resolve. Close monitoring may be necessary in these cases as bacterial or viral infections can develop into pneumonia and become very serious very quickly.
Bloat can be a very serious condition and can develop into a life-threatening condition pretty quickly. If your pet's stomach is swollen and hard and he is acting like he doesn't feel good (pacing, refusal to sit or lie down, drooling, unproductive vomiting), get him to an emergency veterinary facility emergently. The attending vet will need to release the pressure in the stomach which will require removing the fluid or air that has built up in it. This can be done via a tube insertion into the stomach, or, if the gastric tube is blocked because the stomach is twisted, a needle aspiration will be performed to release the pressure.
If your pet is in shock, he will need to stabilized with IV fluids and electrolytes. Once he is stabilized and the pressure released in the stomach, there will likely be dietary regimens recommended, changes in the feeding schedule and manner in which it is done and exercise routine changes as they relate to feeding time.
Prevention of Spitting Up White Foam
In the case of kennel cough, vaccination will reduce the opportunity for this upper respiratory infection to inflict your pet. This is a regulated vaccination and your veterinary professional will guide you as to the frequency of its administration.
In the case of bloat, one of the more serious causes of spitting up white foam, there will likely be some lifestyle changes required to reduce the chances of the episode repeating itself. Your veterinary professional or attending vet will recommend things like:
If your pet eats from a raised food bowl, you may need to lower it
Feed several small meals daily instead of one large one
Develop methods to slow down the gulping and fast eating that many canines utilize
Restrict your pet's exercise activity after his meals
Try to control the amount of food and water which is consumed at one time
Develop ways to reduce the stressors in your pet's life
Cost of Spitting Up White Foam
The treatment costs for the various potential causes of spitting up white foam will, of course, be dependent upon the diagnosed cause for it. For example, kennel cough cost could range from $300 to $3,000 to treat. Bloat or stomach dilatation treatment costs could range from $500 to $10,000, depending upon the severity of the bloat and the condition of the canine when seen by the vet. Rabies costs could range $950 to $2,000 for appropriate treatment. And stomach or intestinal inflammation, depending on the root cause, could cost from $300 to $6,000 for treatment.
Spitting Up White Foam Questions and Advice from Veterinary Professionals
Bret
Jack-a-bee
13 Years
0 found helpful
My 13 y/o beagle Bret has been acting normal but from time to time vomiting white foam. Sometimes he eats grass and then does it and sometimes it is just out of the blue. Sometimes inside and sometimes outside. He dry heaves 7-10 times and then maybe 2-3 table spoons of the white foam comes up. This has been for about three years. It was maybe once a month in the beginning and now it is 1-2 times a day and sometimes multiple times when the episode occurs. He eats and drinks normally and seems "better" after he gets rid of the foam. He is more lethargic lately but I am not sure if that is age related. I am unsure to go to the vet or if this is just old age.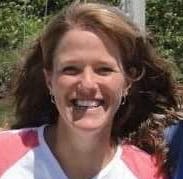 293
Recommendations
Thank you for your email. Changes can occur as dogs age that can benefit from treatment. Given that the episodes are happening more frequently and he seems more lethargic lately, it would be a good idea to have Bret seen by your veterinarian, and possibly have some senior blood work done to make sure that he is okay. If there are any changes happening with his systemic function, it is always better to catch things early when they might be treatable. I hope that he is okay.
Add a comment to Bret's experience
Was this experience helpful?
Zoe
Bichon Frise
2 Years
0 found helpful
My dog began throwing up around 4am this morning. The first time is was yellow stomach bile, the next was a thick white foam. She has been throwing up this white foam almost every 5 minutes for 3 hours now and is whimpering slightly when laying down. She has thrown up white foam in the past, but not this much. I'm very concerned this is something serious?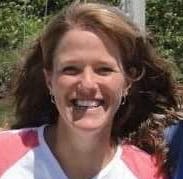 293
Recommendations
Thank you for your email. That does sound serious, and it would be best to have Zoe seen today by your veterinarian, as they can examine her, run any testing that needs to be run, and figure out what is going on with her. I hope that she is okay!
Add a comment to Zoe's experience
Was this experience helpful?
Shasta
Labrador Husky
7 Years
0 found helpful
My dog has been coughing for a couple months now. At first I thought it was kennel cough, but it has not gone away. He now lays down when eating and drinking and coughs up white foam after each meal, drink, or while laying down. I thought it might be a food allergy, but now I am more concerned. He's up to date on his shots too.
Thank you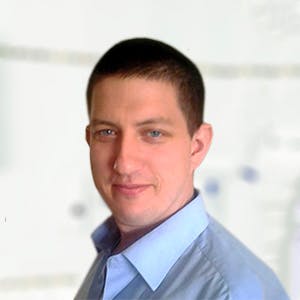 1823
Recommendations
There are various conditions which may be affecting Shasta, but you would need to visit your Veterinarian to determine the specific cause; try giving Shasta an elevated food bowl (place the bowl on a few phone books) to see if there is any improvement. It isn't unusual for a dog to lay down to eat, but the spitting up of white foam may be related. Regards Dr Callum Turner DVM
Add a comment to Shasta's experience
Was this experience helpful?
Biscuit
Cava-Tzu
Six Years
0 found helpful
My dog Biscuit has been coughing a little, usually after barking. I didn't thing much of it until today when she was looking through our window and started barking. She started coughing a lot and it looked like she was trying to vomit. But, after coughing she spat up a little bit of spit that looked like white foam. Is this something that I should be worried about?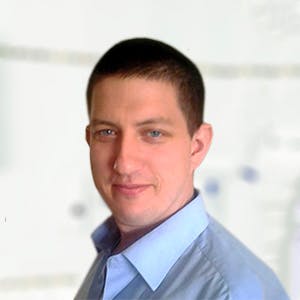 1823
Recommendations
There are a few reasons why a dog may be bringing up white foam which may include acid reflux, respiratory infections, kidney or liver disease, poisoning, parasites, foreign objects among other causes; try to start feeding Biscuit smaller meals more often to see if that helps since an empty stomach can cause some issues with acid reflux, if Biscuit is still having issues you should visit your Veterinarian for an examination to be on the safe side. Regards Dr Callum Turner DVM
Add a comment to Biscuit's experience
Was this experience helpful?
Rascal
Schnoodle
10 Years
0 found helpful
Rascal is starting to cough a lot and is spitting up white foamy substance. It kind of like he's choaking or trying to throw up. He has been diagnosed with a slight heart murmer. He's been taking Vetmedin 2.25mg and Enalapril 2.5mg twice daily for about a year now. He just started coughing yesterday a lot. I called the Vet and she is going to prescribe another pill to help his issue.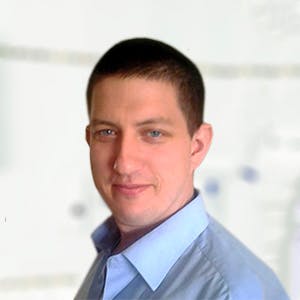 1823
Recommendations
Most likely your Veterinarian is going to prescribe an acid reducer for the stomach, on top of this you can feed Rascal smaller meals more often so that the stomach isn't empty; but follow the instructions from your Veterinarian as Rascal is under their duty of care. Regards Dr Callum Turner DVM
Add a comment to Rascal's experience
Was this experience helpful?
Loki
Pembroke Welch Corgi
2 Years
0 found helpful
My 2 1/2 year old corgi has been gagging/coughing/throwing up for the last 9 hours off and on. Usually it's a white foamy liquid that comes out. He still seams to act fine. He ate and drank water like normal. Should I take him to an emergency vet?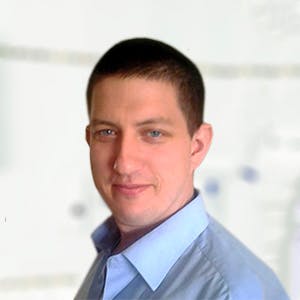 1823
Recommendations
You should keep an eye on Loki and try feeding him his meals in smaller quantities and more often; the gagging may be due to some acid reflux, a stray hair or something in the throat. See how he goes, but if there is no improvement over the day you should visit your Veterinarian for an examination in the evening. Regards Dr Callum Turner DVM
My 20 month walker hound just spit up some white foam about 20 minutes ago, so I started Googling to find out reasons and what to do. She just came into my room and "vomited" foam with a round dark object. Cleaning it up, we found it is a rock. Just like a child, she likes to pick up things in her mouth. Will keep an eye on her, but feel she will be fine. So, I'm adding foreign objects to the list of possibilities from now on.
Add a comment to Loki's experience
Was this experience helpful?
Finn
Borador
8 Months
0 found helpful
My 8 month old male lab/collie puked and has had diahhrea a few times in the last few days. But then it stopped. Suddenly last night he gagged and spit up off and on, and more so even in the morning.
He's had all shots.
He's acting completely fine, I didn't feed him this morning cause I figured it would come back up. He's still energetic, wants to eat and play, but I'm really worried. It's never happened before. I did find sticks and some foreign objects in his poo (which is now back to normal) but then today it's the white foamy spit up and "coughing/gagging". Any suggestions? I am a little worried cause money is hard to come by for me, but the dog means everything to me. So any help would be appreciated.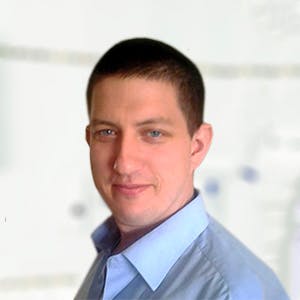 1823
Recommendations
It isn't wise to withhold food because the acid in the stomach will just accumulate and irritate the stomach which will lead to more vomiting; try to feed Finn small regular portions of boiled chicken and rice so that the stomach isn't empty, once the vomiting is under control you should reintroduce the regular food slowly. Regards Dr Callum Turner DVM
Thank so much. It seems that food is the only thing that's helping his gagging, though he did it again all night last night again. I fed him rice and chicken this morning, and he hasn't coughed up anything for a couple hrs now. But he's panting a little and it's not hot in my house. And his nose is drippy.
Add a comment to Finn's experience
Was this experience helpful?
Cash
German Shepherd
10 Years
0 found helpful
Cash has been coughing up white foam (and then eating it) for a 24 hours. He's still eating regularly, still wants to play with his toys. His belly feels normal (not hard or painful if I feel it). He's usually not shy if he's in pain (his ears get infected sometimes and he is very loud if someone tries to touch them). The cough sounds like honking. He coughs a little bit when he's laying down. His gums don't look pale either. He just went to the groomer last Monday to get his bordatella shot and a bath.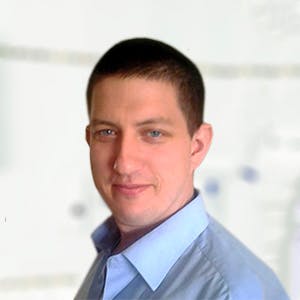 1823
Recommendations
A honking cough (like a goose honk) is concerning and a Veterinarian's mind will always jump to tracheal collapse as a cause when they can hear a dog in the waiting room; I would have your Veterinarian take a look at the cough since a collapsing trachea can cause an obstruction to the airway and can be serious so it would be best to get it checked out. Regards Dr Callum Turner DVM
Add a comment to Cash's experience
Was this experience helpful?
Toby
Chihuahua
1 Year
0 found helpful
This morning i took my chihuahua out for a walk around 11:15 AM on a harness, he saw a cat outside and was pulling on his harness to try and run, he started caughing & gagging up white foam. I'm really concerned about it, i called his vet & explained, she said it might have been from excitment, or he choked himself? He gags up white foam from time to time. Is acting normal, eating. Right now he's napping.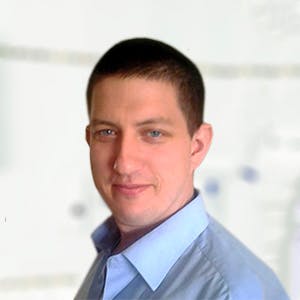 1823
Recommendations
Try to keep Toby calm and give him a rest for a day or so before taking him out again, normally I don't like harnesses but they can be good in some dog which have coughing and respiratory issues when pulling on the lead. Make sure he is hydrated but if this issue continues you should have your Veterinarian check Toby over to be on the safe side. Regards Dr Callum Turner DVM
Add a comment to Toby's experience
Was this experience helpful?