What is Scared and Shaking?
Dogs will have normal stress responses that are healthy. These can include startling briefly when a loud noise occurs or being weary when approached by a stranger. Normal stress responses that last only a short time are nothing for dog owners to be concerned about. When your dog exhibits signs of maladaptive stress responses this is when you should be concerned. Maladaptive stress responses are chronic and/or long-term anxiety or phobias to some form of stress such as loud noises or strangers. Maladaptive stress responses can cause physical illness and emotional distress for your dog.
If the onset of acting scared and shaking comes on quickly and your dog has never acted in this manner, you should do a thorough check of your dog to determine if something has simply scared them or if there is an underlying problem that needs to be addressed by your veterinarian. Some things that can cause your dog to act scared and shake include:
Anxiety
Toxic poisoning
Pain
Joint or muscle problems
Neurological conditions
Viruses
Book First Walk Free!
Why Scared and Shaking Occurs in Dogs
There are so many reasons your dog could be acting scared and shaking. If this is normal behavior for your dog, you may want to consult a canine behaviorist or a professional dog trainer to learn how to boost your dog's confidence and teach them how to deal with their anxiety and stress.
Anxiety
If this is something that just started, you will need to do an assessment of your dog and their environment to determine if the cause is medical or if it is environmental. Strong storms, loud noises or strangers in the home can be environmental factors that can cause your dog to be anxious for a time. Do not feed into your dog's anxiety, but do reassure them that all is well.
Toxic Poisoning
Dogs that are suffering from toxic poisoning may exhibit signs of being scared and shaking. Dogs cannot reason as to why they feel bad and therefore may seem scared when they are ill from a toxin to which they have been exposed. Common toxins that dogs get into include xylitol, chocolate and nicotine.
Pain
Pain can also cause your dog to act scared and shake. Pain in their back, neck or abdomen can be especially scary for them as can pain that limits their mobility. Joint and muscle pain, such as degenerative joint disease or arthritis can cause your dog to shake and act as though they are fearful. Some dogs will lash out when they are in pain because they fear that they will be hurt more by those trying to help them.
Neurological Conditions
Neurological conditions such as seizures, viruses or distemper can cause your dog to act scared and shake. Neurological conditions cause involuntary shaking and seizing which can be very scary for your dog and cause them to show fear and to shake uncontrollably.
If you suspect your dog is suffering from a medical condition that is causing them to act scared and shake, you need to contact your veterinarian for an appointment.
What to do if your Dog is Scared and Shaking
You will need to decide if a trip to your veterinary clinic is needed. If you suspect that your dog is suffering from some medical condition, call your veterinarian and ask if they feel your dog should be seen immediately or if you should monitor the situation for a bit before bringing them into the clinic.
Should your dog need medical attention, your veterinarian will do a full assessment to determine the cause. Correctly diagnosing the cause will be paramount in determining the appropriate treatment plan for your dog. Your veterinarian will want to conduct several different tests to rule out possible causes and to confirm their initial diagnosis.
Medications and other therapies may be prescribed depending on the diagnosis. Always follow dosing instructions for any medications prescribed for your dog. Watch your dog closely for any side effects to the medications and report to your veterinarian if your dog suffers significant problems with their medications. Dogs suffering from arthritis or neurological disorders may require long-term treatment plans to manage their pain and other symptoms.
Dogs that are suffering from anxiety or maladaptive stress responses may also be given natural or prescription remedies to help them overcome their anxiety. Dog behaviorists may be able to give you training tips and other guidelines to help your dog become less anxious and more able to handle the stresses that they are exposed to.
Prevention of Scared and Shaking
It can be stressful to dog owners to see their dog acting scared and shaking. Determining the cause of the behavior can sometimes be frustrating and futile without seeking the advice of your veterinarian. If the behavior comes on suddenly, you should stop and assess the situation starting with the environment. Ask yourself if anything has changed in the home to cause your dog to become fearful.
If there is no apparent environmental cause for your dog to become scared and shake, then you should do a hands-on assessment of your dog, watching for any signs that your dog is in pain or ill. Be sure to seek veterinary care for your dog if you suspect that the cause of their acting scared and shaking is medical related.
Cost of Scared and Shaking
Dog behaviorists and professional dog trainers can be employed to help your dog deal with their anxiety. Generally, a behaviorist or trainer will cost $50-$75 per session. Medical conditions such as pain management for arthritis can cost around $1600. Neurological disorders can generally be treated for $3000.
Scared and Shaking Questions and Advice from Veterinary Professionals
Otter and mimi
Rat Terrier
4 Years
0 found helpful
My boy dog lays down on his stomach when he sees a dog larger than him. He then starts to shake like he's freezing. Once the dog passed he gets up and starts barking and looks like he wants to attck. My girl dog whines then starts to bark wanting to attack.

If it was a larger dog further away my boy dog is ok but my girl dog will want to bark at the dog. My girl dog usually triggers my boy dog. I try to hold my girl dog next to me while kneeling but she still barks and wants to attack. She also whimpers after the larger dog is out of sight.

Girl (mixed German Shepard and Chihuahua) is about 3 and the boy (malamute and rat terrier) is about 4.5 yrs.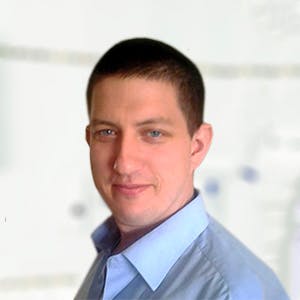 2154
Recommendations
This all comes down to training and socialisation, there is no quick fix or one fix for all; you should look into our training guides (link below) to look into different articles we have on training for a variety of different issues, in severe cases you may need to consult a Behaviourist. Regards Dr Callum Turner DVM https://wagwalking.com/training
Add a comment to Otter and mimi's experience
Was this experience helpful?
Taz
Poodle
24 Months
0 found helpful
My puppy Taz is two years old and a toy poodle. He has always been a happy, playful fellow. He has never been scared of any person or anything! He is with me all day long at work and then we go home. He gets plenty of attention and play time. Three weeks ago I took him to the vet because he was sick. The vet diagnosed him with a bug and treated him. Two weeks later he went back and all his tests were normal. He seemed back to his healthy, happy self. He is no stranger to the vet and he loves his vet very much. Then a few days later, all of a sudden he starts acting scared and shaking. He sticks his tail betweeen his legs and acts sad. He even acts afraid of me and looks around like something is going to get him. Please help. No one has hurt him. I haven't changed anything in his environment. I am clueless to why this is happening.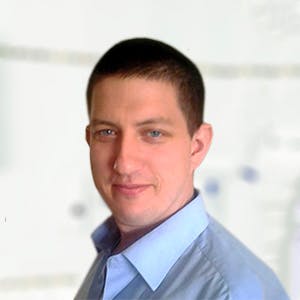 2154
Recommendations
It is impossible for me to say what may have caused this behaviour in Taz; the usual causes are trauma, mistreatment, scared of something or someone new, being in pain among other causes. I cannot say what specifically is causing this behaviour; observe Taz as he goes around the home as he may avoid an area or an object due to being scared which may help you narrow down a cause, otherwise return to your Veterinarian for an examination in case he is in pain. Regards Dr Callum Turner DVM
Add a comment to Taz's experience
Was this experience helpful?
Milo
Boxer
5 Years
0 found helpful
Has Symptoms
crying, shaking, hiding in kennel
My dog acts scared of my husband. He has never been abusive to her, but sometimes even without him touching/ being near her, she will cry and yipe. She goes to him when called, and licks him, but she shakes the entire time. I am not her first owner and I know she was previously abused. Could this behavior be caused by a traumatic event from her past?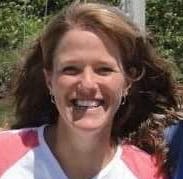 679
Recommendations
Thank you for your email. I'm quite sure that her behavior could be caused by a series of events in her past. What she needs is patience, positive interactions with him, and it would probably help if he tries to speak quietly and gently to her. Many dogs react differently to men and women, as men just tend to be louder, and larger. With time, she will probably learn to trust him. I hope that all goes well for her.
Add a comment to Milo's experience
Was this experience helpful?
Taz
Chihuahua terrier
2 Years
0 found helpful
My dog went outside to pee, and when he came inside he was dirty. He was full of weeds like he was rolling. He now doesn't want to be held or touched and wants to stay in his cage. When we touch him by his head he cries. My dog looks at me with fear like Iam going to hurt him. This is not like him.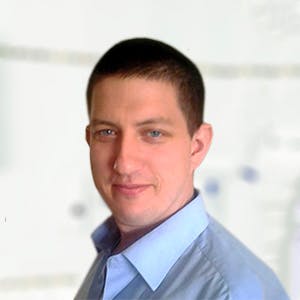 2154
Recommendations
Without examining Taz I cannot say what the specific cause for this behaviour is; however, based on the dirt, being scared and hiding in his cage it is possible that he was attacked by a larger dog or another animal, snake etc... (depending where you live). You should try to coax him out to clean him up and examine him to look for signs of trauma (cuts etc…) and treat accordingly (bathe with dilute antiseptic and apply an antibiotic ointment); any severe injury should be seen by your Veterinarian. Regards Dr Callum Turner DVM
Add a comment to Taz's experience
Was this experience helpful?
Tiny
Maltese
5 Years 3 Months
-1 found helpful
Tiny panting every now and then, she don't like to be bother quietly lay a side.
Her body does shake a little and when I holding her I feel her temperature is not as warm as use to be. So far Tiny eats her snack and haven't see her drinking water yet. As now, she is still quietly taking a nap with a blanket on her .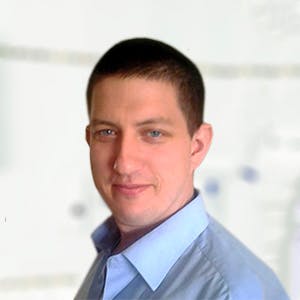 2154
Recommendations
Shaking may occur due to being cold, scared, excited or being in pain; the outside temperature of a dog may feel cold due to the hair making them feel cold when touched, the core temperature (rectal temperature) should be around 100-104°F (depending on the literature you read). Check her core temperature if you have a rectal thermometer, otherwise if the shaking continues visit your Veterinarian to check Tiny over to make sure there is nothing to be concerned about. Regards Dr Callum Turner DVM
I think my dog saw a spirit and she's been scared ever since then. And I know because I camptured it on video. She's been shacking, and does not want to go to her bedroom. She fell asleep on our sofa behind my husband's head. And that is so not like her. Because she goes to her room to her bed when she's sleepy. I've told the spirits to leave her alone. But nothing. I feel really bad for my dog she's my baby Pepper.
Add a comment to Tiny's experience
Was this experience helpful?
Bambi
Reindeer chihuhua
3 Years
-1 found helpful
I had taken my dogs out to eat in the back yard. Two of the dogs were fighting for the food and then i sepperate them. But then the dog starts attacking bambi and bambi falls to the ground with his neck facing to the side and his legs cramped. I picked him up right away and started hugging him. Now he doesnt want to be held and is scratching/holding his head every minute and crying. Pls help i dont know what to do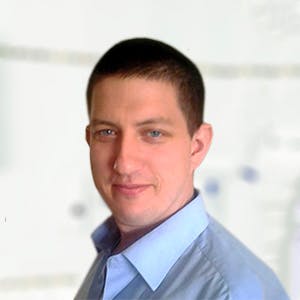 2154
Recommendations
It is difficult to say whether Bambi is suffering from a traumatic injury or if the shock of the attack; if Bambi isn't calming down you should visit your Veterinarian since I am unaware of the size of the two dogs and the extent of any possible injury. Regards Dr Callum Turner DVM
This is obvious and agree with Callum. As a responsible dog owner it's obvious that something isn't right. Take the dog to a vet!
Add a comment to Bambi's experience
Was this experience helpful?
Darcy
Australian Shepherd
16 Months
1 found helpful
My deaf dog has recently started acting strangely. She is normally high energy and affectionate, but for the last two days she has been hiding in the bathroom and trembling on and off. She refuses to come out of the bathroom and we have to drag her outside so she doesn't have an accident in the house. She seems to drink when I put her bowl in the bathroom, and she eats chicken and treats.

She is afraid of smoke, and we recently cooked something a little smokey, so I understood why she seemed stressed out that night, and the next morning she seemed fine. She was eating and playing with our other dog, barking at the window, asking for pets. But I left the room, cooked a grilled cheese, and she went back to trembling and hiding, which has been this two day episode. She went to daycare today (her favorite thing) and only played for the first 40 minutes before she was hiding there as well.

There are no other symptoms, no vomiting, no diarrhoea, just the trembling and hiding.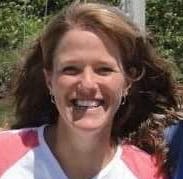 679
Recommendations
Thank you for your email. If you're not able to pinpoint the reason for her fear, it might be a good idea to give her some anti-anxiety medication until she starts to act more like herself again. Your veterinarian will be able to examine her, determine whether she is having a physical reason for her behavior, and prescribe medications if they think they will help. I hope that everything goes well for her.
Add a comment to Darcy's experience
Was this experience helpful?
Bonnie
Mix
3 Years
1 found helpful
H. I HAVE female dog, she is 3 years old. In July 2017. she had panick attach one morning. The same behaviour repeated 2 week later but it was much shorter. In december od 2017. our problems came back. She starting to act like we have some ghoste in house. She starts shaking,pant..she become very becomes nervous. I have some videos of her that i will put link so you can see.

https://www.youtube.com/watch?v=ABt_VwDoSPA
https://www.youtube.com/watch?v=AsaVkz3pE4E
https://www.youtube.com/watch?v=Mlbc8fJGpQs
https://www.youtube.com/watch?v=IbX4tDrW9_I
https://www.youtube.com/watch?v=V3d9dvCzIQA

We made biochemical tests and evrything is fine. Onyl parameter AMY
it's a bit low (her result is 321 and normlan amount is 400-1500), and parameters ALT it's a bit high (her result is 90 and normal amount is 0-88). We also looked at her thyroid gland and all hormons (FT4,T4,T3,TSH) are fine. Im really worried for her because is not so nice looking evryday at your scared dog. Some days are better, some worse. Can you please give me some advice.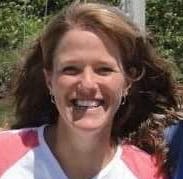 679
Recommendations
Thank you for your email. I'm sorry that Bonnie is having these attacks. Dogs can be very intuitive, and she may be aware of noises or atmospheric changes that you are not aware of. She may benefit from anti-anxiety medication, and your veterinarian can prescribe those for you if that seems appropriate. I hope that you are able to get some relief for her.
Play some calming music and leave a small lamp on during to night, and the radio when out during the day. Make her a safe place she can hide, a crate and cover with blankets so she can walk in and out if she wants space or feels unsettled
Can you give me some advice what other medical search we can look for? Do you really think nothing phyisical is wrong with her?
Add a comment to Bonnie's experience
Was this experience helpful?
Canela
chihuahua mix
10 Years
0 found helpful
My dog(who is a senior)suddenly decided she will randomly become afraid of nothing, she was fine a few days ago, and now for the past two days, she out of no where becomes scared and panicky. I know shaking is a common thing with Chihuahuas but this is not normal behavior for her. The only possibly traumatic thing I can think of that has recently happened is a bath she had two days ago. I don't know if somethings wrong or if its just a passing phase, but I don't like seeing her like this. What should I do?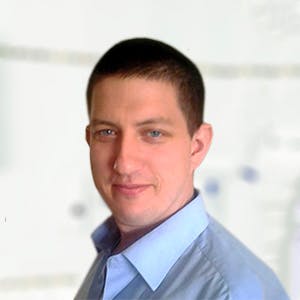 2154
Recommendations
Sometimes this type of behaviour may occur for what seems no apparent reason but it would be something real to Canela, reassurance is key and making sure that she is comfortable; it is difficult with canine behaviour since we cannot ask what's wrong but you can look for cues or triggers for behaviour. If you note some triggers or anything else you should remove them from the home if possible. Regards Dr Callum Turner DVM
Add a comment to Canela's experience
Was this experience helpful?
Dakota
Dutch Shepherd
18 Months
0 found helpful
My dog showed signs of pain from her dew claw being broken last weekend, she let me touch and inspect it then, it didn't seem to affect her ability to walk or play so I was just keeping an eye on it. 3 days later I came home from work at lunch and she seemed fine, when I got home that evening she didn't greet me and I found her in my bed shaking terribly and couldn't figure out why. We have another dog but they historically get along well. The only thing I can think would have happened is perhaps the mailman rang the doorbell and she ran down the stairs to bark at the bell. She's been acting quite strange since then. It kind of seems on and off, in the AM she went outside as normal and was chasing and playing with me but this evening she yelped as I reached for her without even touching her. She seems uncomfortable and just not herself. I don't know what to do, she's eating all of her food and pooping like normal, she may be eating just a bit slower than usual. She acts scared when me or my husband approach her and yelps if we reach out, before this episode she'd snuggle with us everyday on the couch.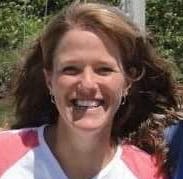 679
Recommendations
Thank you for contacting us about Dakota. That does sound like strange behavior for her, and it would be best to have her examined by her veterinarian, as it seems like something did happen, and something hurts. She can't tell you what or where, but your vet may be able to locate the source of the problem and make it better for her. I hope that she feels better soon.
Hope she survived the aspirin!
My vet is not in until Monday is the baby asprin ok.
Hi my dog is 4 years and 7 month. Mix lab female. Shivering and shaking. I rubed her tummy and she just laid there did not move. Gave her a baby bare asprin. Now she is lying down. Should I take her to the vet or I have to wait until Monday now.
Add a comment to Dakota's experience
Was this experience helpful?
susie
Maltese Shih Tzu
12 Years
0 found helpful
hi,
my dog is acting weird and not her normal self. she is acting weird, scared and sometimes trembling/shaking, she is breathing heavy as well and moves around when she lays down.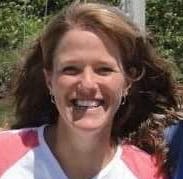 679
Recommendations
Thank you for contacting us today. Susie should be seen by her veterinarian. Possible causes for what she is doing could be anxiety, or pain, or heart or lung problems. Without being able to examine her, it isn't possible to say what might be causing her to act this way. Your veterinarian will be able to look at her, decide what might be happening, and get her treatment.
Add a comment to susie's experience
Was this experience helpful?
Luna
Shiba-Chi
2 Years
0 found helpful
Ok so I have a Shiba Inu x Chihuahua mix and we got a mew dog this summer and he was fine. we juss recently took this dog to the shelter because she was too much to handle. after she left the Shiba started peeing and pooping all around the house as well as shivering and acting scared. we would beat him for going to the bathroom because he knows better. we also put the dogs in the backyard if we cant walk them at the moment and he refuses to go. i wouldnt say he's scared to go outside because he still loves to go on walks. when he doesnt want to do something he pees on the floor and then tries to hide under my bed. this is where he is usually but now it seems like hes hiding and if you call him he wont answer im getting a little frustrated with him and i wanna see whats wrong before i do anything. hopefully you can resolve this issue.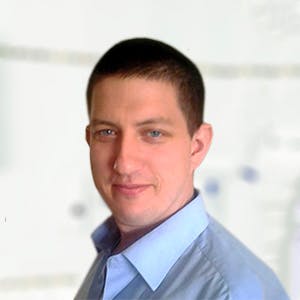 2154
Recommendations
Firstly, don't beat your dog as it doesn't help and only makes them more scared of you which can lead to urinary accidents especially in your presence. Stress is a powerful emotion in some dogs and it may be that Luna is missing his companion leading to these episodes; positive reinforcement is required by showing disapproval (not beating) when urinating or defecating inside and showing praise when defecating in the correct place. There are no shortcuts, you need to put in the work. Regards Dr Callum Turner DVM
Luna deserves a new home, poor dog sounds petrified
You shouldn't even own a dog if you beat them, actually animal services should be called on you. Give the dog up so a LOVING family can have it.
Add a comment to Luna's experience
Was this experience helpful?
Rory
Maltese poodle
9 Years
0 found helpful
Has Symptoms
Shivering, nervous, suddenly timid
Hello
I recently adopted a 9 y/o Maltese/poodle, he's been with us for over a month now. He is incredibly social, high energy and sweet. Yesterday I noticed on our normal walk he suddenly became very timid out of no where. He fell behind me, head and tail went down and almost refused to come walk in front. He didn't eat anything random during our walk, nothing strange happened, it was just our normal route. Later in the night we did have two friends over to which he greeted with enthusiasm and excitement and was being his normal playful self until I gave him a bacon treat (he gets one daily and typically loves them) but we suddenly noticed when he snapped it the noise scared him so badly he jumped and coward beneath me. It happened two more times that night when he continued to eat it, every time it snapped it was as if a firework went off. He has never been sensitive to such noises or displayed behavior like that. I do understand having strangers in the house may have played in but the behavior started while it was just he and I, and for the rest of the night he would randomly shake, as well as trying to be as close to me as possible including him laying on top of me which he doesn't do. I just can't tell if this is because he met new people or something I should worry about, his only other symptom is slight lethargy so far.
Thank you for your time,
Kelly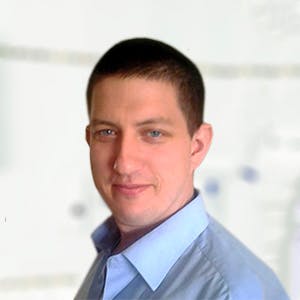 2154
Recommendations
It is difficult to say whether you should be concerned by this behaviour, it may be that something gave him a scare which you didn't see and he was a little sensitive for the rest of the day. I would keep an eye on him and constantly reassure him that everything's alright; I'm not sure if your friends had anything to do with him being scared as he welcomed them with enthusiasm. Regards Dr Callum Turner DVM
Add a comment to Rory's experience
Was this experience helpful?
Bo and Bella
Shih Tzu
11 & 7
0 found helpful
We have a toxic mold and infestation of some bugs, some microscopic. We moved and it came with us. We feel something I have even caught stuff flying in the air on video. We can't see these, can my dogs? I can't find a vet that believes me. Our home flooded, it flooded our septic system and we have been in a true nightmare since and nobody believes us. Nobody will help. Is it possible, this day & time that we have microbes parasites that have taken over. That's what we feel like. I clean, I wipe walls, we bought air purifiers, dehumidifier and we still have stuff on us. Any idea? I know it sounds crazy but if someone doesn't acknowledged and investigate this & help us, we are afraid this will kill the dogs. We have been very I'll. I can't image how their little bodies can handle this. I have headaches, nose bleeds, allergies, nausea and vomiting as well as neurological, gastrointestinal and other issues now.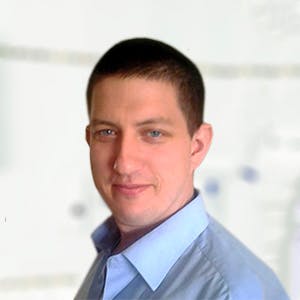 2154
Recommendations
It is very difficult to advise in cases like this, I would recommend discussing this with a pest control company as they may be able to set certain contact plates which will catch anything microscopic flying in the air and can then examine under a microscope; it is a long shot, but I do not know what else to suggest. It is possible that your two dogs are sensing something or they may be picking up on your distress. Regards Dr Callum Turner DVM
Add a comment to Bo and Bella's experience
Was this experience helpful?
Chuy
French Bulldog
19 Months
0 found helpful
Hey I have a French bulldog he is 19 months he is playful / very lazy yesterday mid evening out of no where he began to shiver then a few hours later shivered again this morning he was shivering and a while ago when I got hom and he saw me and he's sleeping at the moment I pulled out a laser to play with him to see what he would do and he was going crazy chasing it like he normally would I believe he suffers from anxiety do to the fact that he can not hear He normally greets me buying running to me and taking me a toy to play with this time he did not he just shivered/shaked i'm wondering if I should be concerned he was never shivered / shakes before thank you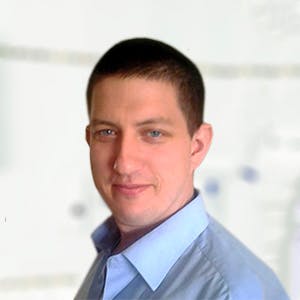 2154
Recommendations
Shivering may be caused by a few different issues which may include pain, feeling cold, stress or a neurological issue; ideally a visit to your Veterinarian should be made to rule out any medical issues of shivering or shaking. Bulldogs may be affected by idiopathic tremors which normally affect the head, they are not painful and we do not know why they occur; again other possible causes would need to be rule out first before making a diagnosis. Regards Dr Callum Turner DVM
Add a comment to Chuy's experience
Was this experience helpful?