What is Pacing?
When you notice your dog pacing, stop and watch them to see if they are exhibiting other symptoms that could point to an underlying cause that may require medical treatment. Some dogs are simply more nervous or anxious and will use pacing as a way to relieve their anxiety. Others will pace when they are agitated about something or someone in or just outside the home. Some dogs may pace because they simply want your attention. You know your dog better than anyone else and if their pacing seems unusual, speak with your veterinarian about the possible causes and how to stop or minimize the behavior.
There are certain medical conditions that can cause your dog to pace and act unsettled. You should speak with your veterinarian if the pacing is persistent or is accompanied by other symptoms such as refusal to eat or drink, sudden weight loss, discolored urine, excessive drooling, whining or crying or excessive thirst.
Possible reasons your dog is pacing include:
Anxiety
Liver disease
Cushing's disease
Dementia
Brain tumors
Book First Walk Free!
Why Pacing Occurs in Dogs
Anxiety
Anxiety can include several different things from separation anxiety to fear. Anxiety is when your dog becomes overly stressed and cannot emotionally deal with these stresses. It can be triggered by past trauma or bad experiences. Most dogs that experience severe anxiety can be given medications, either natural or prescription, to help alleviate their anxiousness. In some cases, a professional dog trainer may also be able to help you work with your dog to ease their anxiety.
Liver Disease
It may seem odd to include liver disease as a potential cause of your dog's pacing, but damage to the liver can cause abnormal neurological behaviors which include pacing and sudden changes in behavior. When the liver is not functioning right it cannot filter toxins out of the body. These toxins can then invade the bloodstream and affect the neurological system of your dog.
Cushing's Disease
Cushing's disease is the overproduction of the hormone cortisol. It is most common in older dogs, but can still affect dogs of any age. The most common symptoms of Cushing's disease include pacing, wandering and restlessness. Cushing's disease can cause pituitary tumors that can press against the brain or brain stem and cause neurological damage. This is a serious condition that will require on-going treatment.
Dementia
Dogs can develop dementia or even Alzheimer's disease. These conditions occur when your dog has low dopamine levels and deposits on the brain. The symptoms of dementia will come on slowly and you may not notice them at first. Your dog may become disoriented or confused and this can cause them to pace, wander or circle aimlessly. This is a degenerative disease.
Brain Tumor
Cancer rates in dogs, just like in humans, have skyrocketed and dogs can easily develop tumors in the brain or along the brainstem causing abnormal behavior. These tumors will affect the neurological system and cause your dog to pace and seem unsettled.
What to do if your Dog is Pacing
Sometimes dogs will pace when something upsets them or there is environmental stress. When the behavior persists beyond a few hours, you need to assess your dog and try to determine if they are seeking attention, suffering from anxiety or if there is a medical condition causing them to pace.
Dogs that are anxious may still need to visit their veterinarian. An overly anxious dog may need medication to calm them. There are also natural remedies that can be given to alleviate some of their anxiety. Past experiences or trauma can also play a role in your dog's anxiety and reassurance will help them. Sometimes, therapeutic treatments such as massage can help your dog's anxiety as can working with a professional dog trainer.
Dogs that have been diagnosed with a health condition that is causing them to pace, such as liver disease, Cushing's disease, dementia or brain tumors, will require specialized veterinary care. Treatments will vary depending on the exact cause and the severity of the condition. Medications and/or surgeries may be advised by your veterinarian. On-going care and treatments should be expected.
Prevention of Pacing
It can be difficult to prevent a medical condition from occurring. Keep your dog active and feed them a quality food to ensure that they are getting the exercise and nutrients they need to maintain a healthy body. Be sure to schedule regular visits to your veterinarian to ensure that your dog is in optimal health.
Dogs that are suffering from anxiety can become problematic and may require a professional dog trainer that specializes in anxiety in dogs. Take some time and research natural remedies for anxiety that will calm your dog and allow them to relax and not be so anxious. Speak with your veterinarian about what you have researched and ask their opinion on the subject.
Cost of Pacing
Your dog's health is very important to you but it can be expensive to treat certain conditions. Liver disease can cost around $5500 to treat. Cushing's disease can cost around $2000 to treat. Dementia and other cognitive disorders can cost between $300 and $500 for treatment. Brain tumors can be very costly and treatments can range between $5000 and $12000.
Pacing Questions and Advice from Veterinary Professionals
Xena
American Bulldog
8 Years
0 found helpful
Our 8yo American Bulldog had a severe seizure last week. We took her to the ER, where she had a couple more. She has been completely healthy until this happened. All of her lab work came back fine, so the Dr. suggested that it could be a brain tumor. They put her on Keppra every 8 hours. She has gotten a little better, and started eating again, but she seems extremely anxious and I dont know if that's from the Keppra or possibly the tumor? She is constantly pacing back and forth around the house (very slowly) and she isn't sleeping well either. I just dont know if these are symptoms of the medicine or the tumor. She's not in any pain, but it seems like she's overcome with anxiety, and I can't imagine that is a good feeling for her. This is definitely not good quality of life for her, and its breaking my heart! I just dont know what to do for her... suggestions, please!!
How is your dog doing? My misty is experiencing the same thing. I tried Keppra but it made her seem more disoriented.
Add a comment to Xena's experience
Was this experience helpful?
(None yet, dog was abandoned/lost and can't hear)
terrier
12 Years
1 found helpful
I just adopted a dog today and hope to keep her. She was found about 2 weeks ago and was taken to the shelter. She is a senior dog (estimated about 12 years old) deaf and partially blind. We met at a pet store and she and I and my dog (same size, same age about) all got along fine. On the 20 minute ride home, she wouldn't sit down but I attributed that to stress and the confines of the car and maybe her not being in a vehicle often. Since we got home 3 hours ago, she has been pacing nonstop. I've taken her out on two walks, each about 1 kilometer long) and she's eaten, had water, found the dog beds and I've put out even more blankets for her, been shown the toys (which she's returned to numerous times in her pacing), and she comes around to me in nearly every cycle of her pacing. She seems comfortable with me and has eaten out of my hand. When I get up and move around, she stays right near me. I just am at my wit's end because I know this is upsetting her. I just don't know what to do to make her feel better. So far, I've been there and patted her and am maintaining a calm manner. That's the best I can do, provide calm and comfort. What else should I do? I'm ready to take her back to her foster home because I'm afraid I can't help her.
Add a comment to (None yet, dog was abandoned/lost and can't hear)'s experience
Was this experience helpful?
Kumanoko
Shiba Inu
11 Years
0 found helpful
Has Symptoms
pacing in the middle of the night d
My dog is pacing sometimes at night in the hall. She just goes back and forth forever it seems. This is intermittently a couple of times a week. She is an eleven year old shiba inu and has had one eye removed due to glaucoma. She has glaucoma in the other eye but is on medication and her pressures were checked last week and were still good. Not sure what is causing the pacing.
Add a comment to Kumanoko's experience
Was this experience helpful?
Coco
Rottweiler Mix
9 Months
0 found helpful
We have a 9 month old rott/lab/anatotshepard/border collie. He is fine during the day. Goes for walks, plays with his toys, runs around the back yard and sleeps several hours. He does sleep in his crate at might. The problem is that for about the past 2 months as it starts to get dark he paces. He has a dig door to come and go, but he barks at any noises outside so we can't let him stay out. He will go from room to room for hours. I know part of it is that he wants to go out, but could it be some sort of anxiety?
Add a comment to Coco's experience
Was this experience helpful?
Tacoma
Shepherd mix
4 Years
0 found helpful
This past weekend I took my dog to my boyfriends house for the first time. It's a 3 hour car ride, and that morning it was storming (she already has anxiety with storms) so I gave her Trazodone 1 mg. She acted fine all weekend until Sunday afternoon, she cried out as she jumped onto the bed and was shaking. The drive home was fine, but she has been constantly pacing in circles around my dining table and whimpering.
Add a comment to Tacoma's experience
Was this experience helpful?
Stella
American Pit Bull Terrier
3 Years
0 found helpful
We got our dog from the pound about 2-3 weeks ago she acts like a normal dog but she paces around the throughout the day and also licks "too much" meaning she licks her mouth and me and our other dogs ears compulsively. I know she had puppies and lived in a home before us but our other dog doesn't act like this at all. She recently started to jump up at our fish tank which she never use to do as well.
Add a comment to Stella's experience
Was this experience helpful?
Cloie
mixed pom
13 Years
0 found helpful
I have a 13 year old blind dog rescued from an animal shelter when she was 11. She has her days and nights mixed up obviously, but normally she will go back to her spot in my bedroom at night and sleep. It seems over the last few weeks, she has been pacing more--2-3 hours at times. It keeps us all up at night (my boyfriend and 2 other dogs). She has had surgery 3 times to remove tumors on her hind legs. The biopsy on those came back as benign. I am at a loss.
Add a comment to Cloie's experience
Was this experience helpful?
Lorelei
Collie
9 Months
0 found helpful
I rescued my puppy when she was around 3 months old. I believe she is either a collie or Australian shepherd. She was badly abused, malnourished, and left in the woods for dead. She was extremely terrified when I first brought her home and it took about a month to get her to be comfortable off the couch. She is around 8-9 months old now and still has pretty severe panic attacks. She is better when my other dog is next to her, but you can see that she is still anxious. She will become terrified to go into my fenced back yard unless I am standing out with her. Is there anything I can do to help with her anxiety. I know it is caused from prior trauma so I'm not sure how to help her.
Add a comment to Lorelei's experience
Was this experience helpful?
Woofie
Labrador Retriever
9 Years
0 found helpful
Has Symptoms
Pacing whinging wagging tail
Hi! My old boy has arthritis, we have him on sashas blend & that works wonders on him.
However over the last 3 nights his stated whinging pacing and panting around the house. His tail is waging and he usually has a toy in his mouth. If i send him to bed he goes for 2 minutes then starts again.
His still eating well and drinking. Ive just taken him for a walk to try settle him and his continuing to do it.
How concerned should i be?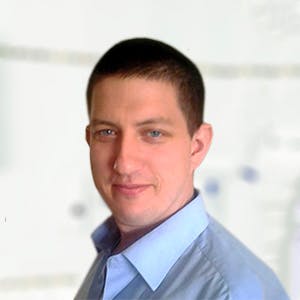 3320
Recommendations
Pacing and whining may be a sign of pain or discomfort, there are many reasons for a dog to be pacing which may include medical causes and behavioural causes; pain, neurological disorders, liver disease, anxiety among other causes may lead to this behaviour. You should have your Veterinarian check Woofie over to be on the safe side to determine whether the cause is medical or behavioural. Regards Dr Callum Turner DVM
Add a comment to Woofie's experience
Was this experience helpful?
Buddy
Golden Border Retriever
5 Years
1 found helpful
Our dog has been pacing all day and isn't being his usual lovable, happy, energetic self. Normally he's content with just napping in the corner of whatever room the family is in but today he's just been wandering through the house. He has a slow wag and isn't holding his tail up. He's panting a lot more than usual. His appetite is normal and he doesn't seem to be in pain but we can't figure out why he just can't stay still.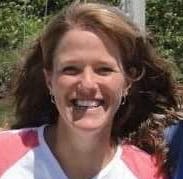 1611
Recommendations
I can't tell without seeing Buddy, but dogs will sometimes have that behavior when they are painful, or nervous. It would be a good idea to have him seen by a veterinarian if he isn't back to normal soon, as they can examine him and determine what might be going on with him, and recommend any treatment that he may need.
Did you ever find out what happened to Buddy? This sounds exactly like our Max today>
Add a comment to Buddy's experience
Was this experience helpful?
Prissy
Yorkie
8 Years
0 found helpful
Has Symptoms
pacing The floor ,not eating 3
Yes my yorkie didn't eat good yesterday and won't eat this morning she has been pazeing for about two hours now and can't seem to settle down. I tried fixing her bed for her and she just lasted there for a few mins. She has never done this before ,she just looks at me and it seems she is not feelin well .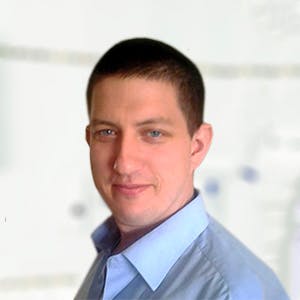 3320
Recommendations
Pacing is typically associated with pain or a behavioural/neurological issue; if Prissy is not eating it may be due to gastrointestinal pain but without examining her I cannot say what the specific cause is, however you should visit your Veterinarian for an examination to determine the cause for this behaviour. Regards Dr Callum Turner DVM
Add a comment to Prissy's experience
Was this experience helpful?
Doom
Pit bull
1 Year
0 found helpful
Recently my dog began pacing very nervously when I go to close the door to his crate. He sits perfectly still in the crate up until I touch the door, then he begins to almost lunge from side to side, and finally calms down gradually when I walk away from the crate. He's also, in the last couple weeks, seemed to have a more anxious temperament about him. He gets extremely worked up very quickly and then acts like he can't get calmed down afterwards. I want to see a vet about it, but I'm mostly concerned about the pacing right now. Any advice?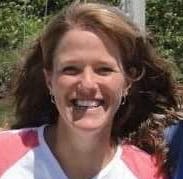 1611
Recommendations
Without a more detailed behavioral analysis of Doom, I have a hard time commenting on why he is getting so agitated when you go near his kennel. It might be a good idea to first have him examined by your veterinarian to make sure that he is physically healthy, and then possibly seek the help of a good trainer to try and pinpoint the problem and figure out how to solve it. If you do not know of a good trainer, your veterinarian should be able to help you, and you just want to make sure that you have a trainer that works with positive reinforcement vs. punishment techniques. I hope that all goes well for him.
Add a comment to Doom's experience
Was this experience helpful?
Olive
Yorkshire Terrier
1 Year
1 found helpful
My Yorkie has been pacing,then trying to rest,then pacing again for 12 hours straight now.She is drinking normally and had a few nibbles of food,the pacing is all that concerns me.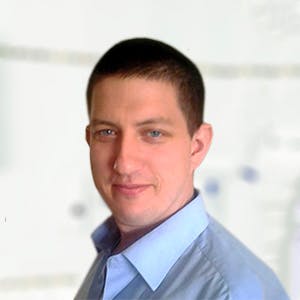 3320
Recommendations
Pacing may be attributable to both behavioural and medical disorders, without examining Olive I cannot determine which is the cause; medical causes for pacing may involve liver disease, hormonal conditions, brain tumours, pain among other conditions whilst behavioural causes may include anxiety among others. Try to see if there are any other changes in Olive and her environment to what may be causing this behaviour; ideally you should visit your Veterinarian on Monday morning to help narrow in on an underlying cause. Regards Dr Callum Turner DVM
Add a comment to Olive's experience
Was this experience helpful?
Poncho
Labrador Retriever
14 Years
1 found helpful
Has Symptoms
Panting , I assume from pacing
My 14 year old lab has been pacing from my bedroom to the front door since about an hour after we arrived to visit my father. It's been about 2 hours now . He has had separation anxiety since I adopted him when he was 2. He also has dementia and has for quite some time , but this is not like anything he's done before. Should I be concerned ?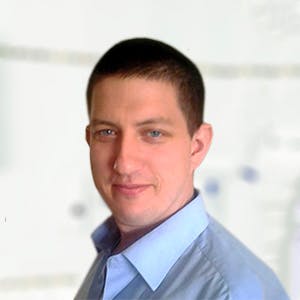 3320
Recommendations
Pacing may occur for a few different reasons including behavioural issues like anxiety among others; pacing may also be a sign of pain or discomfort where a dog is trying to move away from pain. You should keep an eye on Poncho for the time being but visit your Veterinarian if this behaviour continues. Regards Dr Callum Turner DVM
Add a comment to Poncho's experience
Was this experience helpful?
Kody
Shiba Inu
8 Months
1 found helpful
My 8-month old dog got neutered 2 days ago and since then he's been pacing around the house for hours at a time. The only time he stops is when he is locked up in the crate. He is also acting even more aggressive when outside. When walking him he would suddenly stop and seemed zoned out for a few seconds. He is eat, drinking and eliminating just fine but the pacing is non stop. What do we do? Is the pacing going to eventually stop or we should go see a vet. Please help! We are worried.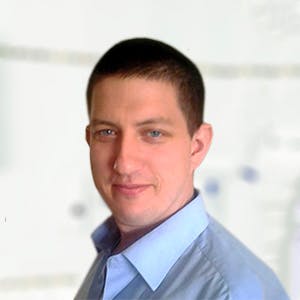 3320
Recommendations
Kody may be uncomfortable after the neutering and may be pacing to 'get away from the discomfort'; but without checking Kody over I cannot determine if there is anything else going on or if it is pain or discomfort. If you are concerned, you should return to your Veterinarian for a check (to make sure nothing else is going on) and to review any pain management. Regards Dr Callum Turner DVM
Add a comment to Kody's experience
Was this experience helpful?
Cookie
Labradoodle
2 Years
0 found helpful
My dog paces when he's excited. It's cute but can be very annoying as he just doesn't settle. He generally holds a toy or object in his mouth whilst doing so but will literally walk up and down and in and out of the room for about 5 minutes before settling down. No matter what I've tried I can't seem to snap him out of it. He's done this since being a puppy and besides this he's absolutely fine.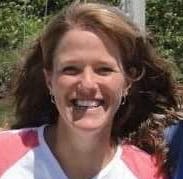 1611
Recommendations
Thank you for your email. I'm not sure that what you're describing is actually a problem, as much as a behavior that is specific to Cookie. Every dog is an individual, as are people, and that may be how he handles excitement or stress. If you do think that it is an abnormal behavior, you could have a trainer work with him and see if there is a behavior that can be taught instead.
Add a comment to Cookie's experience
Was this experience helpful?
Jenni
Boxer
8 Years
0 found helpful
My dog has an ear infection and we came from the vet about 4 hours ago and she is just pacing and panting back and forth for the past hour..what should we do?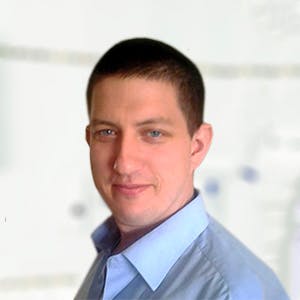 3320
Recommendations
Most likely the ear infection is causing some pain or discomfort for Jenni and she is unable to find somewhere to settle; your Veterinarian would have given you some antibiotics and ear cleaning products, you should follow the instructions given and try to given Jenni as much reassurance as possible. Regards Dr Callum Turner DVM
Add a comment to Jenni's experience
Was this experience helpful?
Popcorn
West Highland White Terrier
4 Years
3 found helpful
My 4 year old Westie has been pacing and unsettled this morning. She didn't eat her breakfast nor has she had any water. She's urinated 3 times. Also when I just took her out she wanted to eat grass which isn't her normal behavior.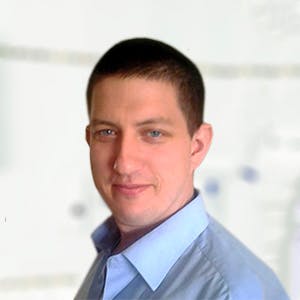 3320
Recommendations
Pacing is a vague symptom and not specific for any particular condition, but if Popcorn is wanting to eat grass then it may be a case that she has some stomach upset which is causing discomfort which may be caused by gas, foreign objects, parasites or another cause. I am concerned that Popcorn isn't drinking and you should try to encourage drinking by either giving water little by little with your fingers or slowly with a syringe; if there is no improvement you should visit your Veterinarian for an examination. Regards Dr Callum Turner DVM
Add a comment to Popcorn's experience
Was this experience helpful?