What is Retching?
Retching is the action of vomiting that is not productive, or does not produce vomit. In many cases, retching, or dry heaving, will precede vomiting, while in others, it may only produce a small amount of mucus or bile. Extreme coughing can also progress into retching. Noticing any other symptoms concurrent with the retching can help you and your veterinarian to discover the true cause. Reasons your dog may be retching include:
Respiratory disease
Collapsing trachea
Throat obstruction
Nausea
Bloat
Gastrointestinal issues
Bilious vomiting syndrome
Book First Walk Free!
Why Retching Occurs in Dogs
Respiratory Disease
There are many respiratory diseases and conditions that produce a severe cough that can lead to retching. One such disease is kennel cough, a highly contagious disease also known as canine infectious tracheobronchitis. Kennel cough can be caused by a number of viruses and bacteria, including the Bordetella bacteria. This airborne disease can be coughed into the air, infecting any other dogs in the area. A dry and unproductive cough and a characteristic "goose honk" can lead to pneumonia, weight loss, and lethargy.
Collapsing Trachea
The trachea, or windpipe, stretches from the neck to the chest and allows air to flow to the lungs.
Due to a hereditary defect of some breeds, such as Poodles and Pomeranians, the cartilage rings that make up the trachea can weaken and cause an obstruction. This can cause severe coughing which can end in gagging and retching.
Throat Obstruction
Most dog owners have witnessed their dogs eat foreign objects. Balls, rocks, sticks, tissues, and other non-edible things can become lodged in the throat and cause a blockage. This can lead to gagging, retching, and vomiting. Other signs there is something caught in your dog's throat might include audible breathing noises, drooling, pawing at the face, and pacing. In some cases, your dog may vomit out the foreign material, but when it is lodged too securely, unproductive dry heaving can result.
Nausea
Nausea can be caused by many things. If your dog has eaten something that has upset his stomach, he may retch and attempt to expel the noxious material. Eating too much food, or too quickly, can also cause your dog to heave. Certain medications may cause nausea, as can infections in the ear. Motion sickness is commonly seen in dogs, and can result in additional symptoms of whining, pacing, drooling, and diarrhea.
Bloat
Bloat can be confusing, as it can refer to three different conditions. A case of simple bloat occurs when a lot of air is swallowed, such as if food is eaten too quickly, and causes the abdomen to swell. This type is often relieved through belching or retching. Gastric dilatation (GD) occurs when the stomach fills with gas, while gastric dilatation with concurrent volvulus (GVD) results in a twisted stomach that can become a life-threatening condition needing immediate medical care. While the cause has been hotly debated, the symptoms of unproductive retching with a bloated abdomen can be indications of one of these more serious conditions. Other symptoms can include shallow and rapid breathing, abdominal pain, and restlessness.
Gastrointestinal Issues
Besides bloating, other gastrointestinal complaints can result in retching. Various infections, digestive issues, organ malfunction, tumors, and certain diseases such as gastroenteritis, can cause symptoms that may include vomiting. An obstruction or impaction in the intestines can cause a disruption in the entire digestive system as food and fluids cannot pass through. All of these kinds of conditions will present additional symptoms, so be sure to relate any you have noticed in your dog to your veterinarian to help in a diagnosis.
Bilious Vomiting Syndrome
Bile is a yellowish green substance that aids your dog in digestion. When the stomach is empty, there is nothing to absorb the bile and stomach acids, and this can cause nausea and retching. Bilious vomiting syndrome (BVS) occurs when this buildup of bile causes irritation to the stomach lining over a long period of time. Vomiting occurs when the stomach is empty, usually in the morning or late at night, and can produce a frothy yellow vomit. Other signs include lethargy, drooling, decreased appetite, pale gums, and dehydration.
What to do if your Dog is Retching
Vomiting or retching that occurs often in your dog should be a cause for alarm. Your veterinarian should be informed of all the symptoms you have noticed, if the retching has been accompanied by any vomited material or has been unproductive, if your dog has eaten anything he shouldn't have recently, and his general eating habits. A physical examination may include feeling his abdomen for any bloat and checking the skin elasticity. Any samples of vomited material can be examined. Often, bloodwork, a urinalysis and fecal testing are performed.
Imaging techniques such as X-rays, ultrasounds, and fluoroscopy can reveal the presence of an obstruction, tumor, a twisted stomach, or a collapsing trachea. Exploratory endoscopy or surgery may be needed to definitely diagnose the problem causing the retching.
Treatment will follow according to the condition in your dog. Your vet may attempt to induce vomiting in some cases. Immediate surgery may be needed for obstructions or impactions in the throat or intestines, or for a twisted stomach. These can be life-threatening conditions that will need to be remedied without delay. Appropriate fluids and anesthesia will be given. Any infections or viruses, such as those implicated in kennel cough, can be treated with antibiotics, cough suppressants, and anti-inflammatory drugs. Dogs with kennel cough will need to be isolated from other dogs to prevent spreading this disease.
While a case of simple bloat is relieved through belching or retching, gastric dilation can benefit from stomach pumping. There is no cure for a collapsed trachea, but it can be managed with cough suppressants, anti-inflammatories, bronchodilators, antibiotics to control infections, and keeping the dog's weight under control, as obesity can complicate the condition. Surgically, an expandable stent or a rigid prosthesis can be inserted.
Prevention of Retching
It may be hard to predict when your dog may succumb to an illness, but there are steps you can take to prevent his risk. Monitor your dog's area for items he may eat that could cause an obstruction, and teach him good eating habits that discourage the intake of too much air during meals. Vaccinating your dog can lower his risk of becoming infected by many types of viruses and bacteria. If you have a breed that is at a higher risk for GDV, you can have your dog's stomach tacked to prevent this potentially fatal condition from occurring.
Cost of Retching
Costs for treatment of a condition that can cause retching in your dog can vary considerably. For cases of a simple bloat or an obstruction that can be relieved by vomit induction, your costs may only be around $50 or more. For more serious conditions, such as the respiratory kennel cough, treatment can average $650. A throat obstruction that needs more serious treatment can range from $1200 to $6000, while a collapsed trachea can average $1800.
Retching Questions and Advice from Veterinary Professionals
Maverick
Australian Shepherd/Brittany Spaniel/Siberan Husk
2 Years 9 Months
0 found helpful
My dog retches unproductively and sometimes loses chunks of his fur (this is according to my mother, I don't live at the house). I have taken him to a veterinarian on multiple occasions and have gotten no definitive answer. His vital signs are normal, he doesn't seem to have other symptoms other than loss of fur; I believe his blood work the last time I took him yielded nothing to be worried about, according to the vet.

He isn't losing bits of fur as much as he was during the summer, so I believe this is just shedding. What's odd is that this last summer was really the first time he started actually losing fur. I can't find any bald patches on him.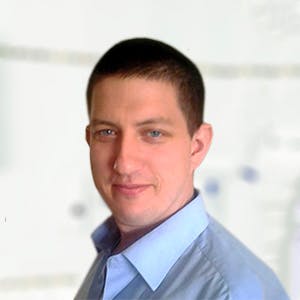 2981
Recommendations
There are a few possible causes but if your Veterinarian has checked him over and performed a few blood tests, then the usual suspect would have been ruled out. Seasonal shedding isn't uncommon and a dog which may lick itself may get a stray hair stuck in the throat which can lead to retching or other issues in an attempt to dislodge the hair. Regards Dr Callum Turner DVM
Add a comment to Maverick's experience
Was this experience helpful?
Daisy
Chesapeake Bay Retriever
11 Years
0 found helpful
I have an 11 yr old, diabetic, Chesapeake. She has been retching periodically for last couple of months (usually late PM or early AM) No other changes in behavior or appetite. Our vet has done many tests (blood, sonagram etc.) but remains baffled...do you think it could be related to her diabetes or insulin...Plus she eats a fair amount of grass.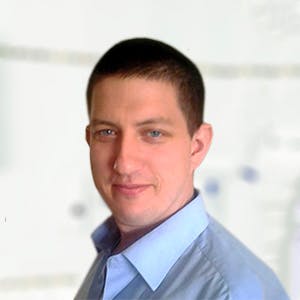 2981
Recommendations
Dogs normally eat grass to help with vomiting or to settle the stomach (depends on who you ask), it is possible that Daisy has some acid reflux which may lead to the retching. Changing feeding times isn't possible due to the diabetes, but you should keep an eye on when these episode of retching occur and if there is a specific time interval between meals or anything else. Regards Dr Callum Turner DVM
Add a comment to Daisy's experience
Was this experience helpful?
Banksy
Boxer
14 Months
0 found helpful
My 14 month old boxer hasn't really eaten for a day and I've seen him retching last night and now this morning. He's in good spirits but I am wondering if this warrants a vet check-up or if I should just keep an eye on him? He tore up a pillow several days ago so I am sure he ate some of that stuffing but I don't believe he's gotten to anything else.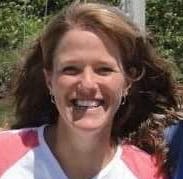 1397
Recommendations
Thank you for your email. If Bansky ate the stuffing a few days ago, is inappetant and nauseous/retching, that does warrant a visit to your veterinarian. The stuffing in toys and pillows can cause intestinal irritations, and possible blockages. They may want to take an x-ray to make sure that he isn't having a problem with a blockage. They'll be able to examine him, decide if further steps need to be taken, or give him medication to help him if he needs it. I hope that he is okay!
Add a comment to Banksy's experience
Was this experience helpful?
Lola
Golden Retriever
9
0 found helpful
My dog started retching last night and her breathing changes immediately after retching. After a minute or two she becomes normal again. Her retching calms down after drinking water. She is still in good spirits and has not stopped eating or doing her necessities.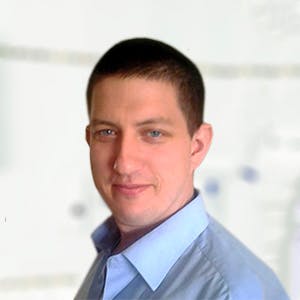 2981
Recommendations
Retching has multiple causes and a one off event shouldn't worry you, stray hairs can induce retching can clear up as fast as it starts. Being out of breath is normal after retching if Lola was unable to get an adequate amount of oxygen whilst she was retching. I would keep an eye on her and if this continues you should visit your Veterinarian for an examination to see if there is an infection, foreign object or other cause leading to this. Regards Dr Callum Turner DVM
Add a comment to Lola's experience
Was this experience helpful?
Zeus
Husky
8 Weeks
0 found helpful
My puppy has had diarrhea mainly at night basically since we got him last week. I have noticed its not quite as often as it started out. He eats, drinks, and plays as normal and doesnt appear to be in any discomfort or pain. This morning he acted like he was going to vomit twice after eating, but never did and he never has. He went to the vet and got his first set of shots, exam, and a fecal test which came back negative, however, the weird attempted vomiting has me worried. What should I do?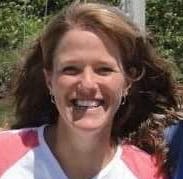 1397
Recommendations
Thank you for your email. I'm glad that you are paying attention to Zeus, as puppies can develop problems quickly when they are little. If his diarrhea hasn't resolved, it may be due to a dietary change, or parasites - some parasites don't shed eggs continuously, so we need to look at a few fecal samples to identify the parasite and treat it. It would be a good idea to follow up with your veterinarian since the diarrhea isn't getting better and this retching has started to see what can be done. I hope that Zeus clears this up quickly!
Add a comment to Zeus's experience
Was this experience helpful?
Coco
Labradoodle
3 Years
0 found helpful
Our three year old labradoodle has been periodically retching and vomiting bile in the morning since a puppy. We have been on 10 mg acid reducer morning and night for the past three weeks. Also, we have tried larger feeding at night (approx 10pm) while reducing daytime feeding without changing quantity. Blood work, x-ray, stools, and energy normal. Last vet visit indicated trying nexium as next step.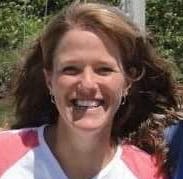 1397
Recommendations
That can be a frustrating problem to try and correct. It sounds like your veterinarian is doing a thorough job trying to figure out why Coco is having that problem - perhaps an endoscopic biopsy of his stomach may be the next step? I hope that you are able to resolve this problem for him.
Add a comment to Coco's experience
Was this experience helpful?
Sophie
Great Pyrenees
9 Years
0 found helpful
Hi there, for maybe two months Sophie has been occasionally retching about 10-20 min after eating food. It is usually just one or two retches and then she is fine. Should this be a cause for alarm? There hasn't been any change in her energy levels etc.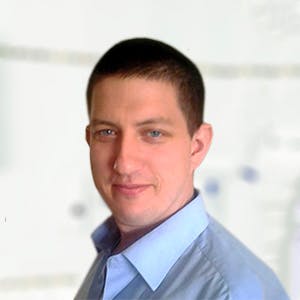 2981
Recommendations
There are various different causes for retching in dogs which may include nausea, acid reflux, bloating (Great Pyrenees dogs may be prone to gastric dilatation and volvulus - but depends on the textbook you reference), respiratory conditions among other causes; if these episodes are infrequent I would keep an eye on them and try to determine if there is a trigger like a treat or anything else which may be causing the retching. If the retching continues, you should visit your Veterinarian for an examination to be on the safe side. Regards Dr Callum Turner DVM
Add a comment to Sophie's experience
Was this experience helpful?
Messi
Labrador Retriever
8 Years
0 found helpful
Hello, my Labrador/Lurcher cross Messi has been having unproductive retching that lasts no longer than a few seconds at random intervals during the day for the past two weeks. He eats grass any time we're out for a walk and overall he has a great appetite. He's a healthy dog but this is worryingly unusual. He did chew on a bone which was quite hard for a few days prior to the retching beginning, which I had to take from him as his gums began to bleed. I wonder if there is some of it lodged in his throat.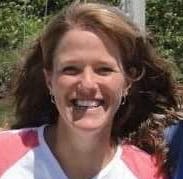 1397
Recommendations
Messi may have a GI upset from that bone, since this all seems to have started after the bone. He may need medication to help soothe and calm his GI tract. You can try feeding him a bland diet of chicken and rice for a few days, but if that does not help, he should see a veterinarian for an examination.
Add a comment to Messi's experience
Was this experience helpful?
Oscar
Labrador Retriever
11 Years
1 found helpful
My labrador has had occasional dry retching over the past 3 months, initially once or twice several times a week but now mostly daily and sometimes several times daily. Bad 'attack' last night. He is 11 years old. Seems totally fit and well. excellent appetite, running about, wagging his tail, NO weight loss, no apparent pain. (no drooling, no pacing, fine in himself at all times apart from brief episodes dry retching, usually less than a minute. last night about 2 minutes couple of times in close succession.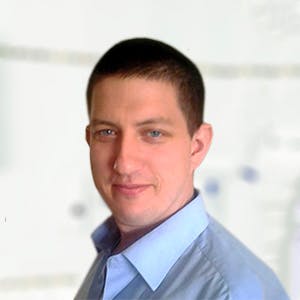 2981
Recommendations
There are various causes for retching in dogs which may be as simple as a stray hair or may be more serious; foreign objects, laryngeal disorders, tracheal issues, thyroid enlargement, gastrointestinal upset among other issues. Try to keep track of episodes to determine if there is a pattern or if they occur after a specific event (treat, exercise etc…). Regards Dr Callum Turner DVM
Add a comment to Oscar's experience
Was this experience helpful?
Tulip
Cock-apoo
9 Years
0 found helpful
Has Symptoms
Gagging, Retching, Reverse Sneezing
I have a 9 year old cockapoo (10lbs). She has several symptoms that include gagging, retching, and reverse sneezing. She has had blood samples taken and an examination of the throat and nasal passages using a scope and nothing was found. She did have yellow mucus too, but seems to be less although we can hear it rattle around in her especially when she wakes in the morning. She is still bright and alert and still eats her meals with no issue. We are at a bit of a loss and wondering what should we do next.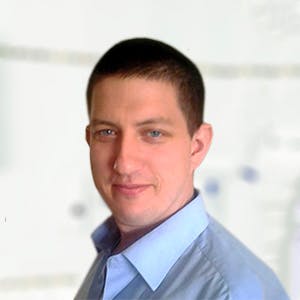 2981
Recommendations
It is difficult to think what may be causing Tulip's symptoms since all tests came back negative; nausea, neurological disorders among other may lead to retching and gagging but it is really difficult to say. Keep an eye on Tulip and visit your Veterinarian if any other symptoms present. Regards Dr Callum Turner DVM
Add a comment to Tulip's experience
Was this experience helpful?