What is Isolating Himself?
Since dogs are such social creatures, it is rare to see them distance themselves from their family. But sometimes, a dog may isolate himself by spending less time interacting and playing with family members, sleeping and hiding in a less trafficked area, and becoming unresponsive to contact or commands. Behavioral changes may also be present, such as depression or lethargy. These signs may point to an underlying condition that is causing your dog to want to spend more time alone, which could include:
Anxiety
Depression
Heart disease
Other Illness
Pain
Age
Book First Walk Free!
Why Isolating Himself Occurs in Dogs
Your dog may be isolating himself because of a mental or physical condition, the reason of which could vary.
Anxiety
Anxieties and fears are commonly seen in dogs, and can develop due to a number of reasons, such as poor socialization or trauma. Along with hiding and cowering, fearful and anxious dogs can exhibit behaviors such as trembling, whining, barking and grooming excessively, and even incontinence. Common conditions like noise anxieties could cause your dog to stay away from noisy situations, even if that means avoiding the family.
Depression
Dogs can be victims of depression, just like humans, and can show the same kind of detached behaviors. Major life changes can cause depression, such as a move, an addition to the family, or the loss of a companion. Mourning is common for dogs who have lost a friend, causing changes in appetite and activity, and possibly restlessness as he searches for his lost companion. Other signs of depression include decreased or absent social interactions, anxiety, or an increase in sleep. Another reason for depression in your dog may be due to a chemical imbalance in the brain.
Heart Disease
Heart disease can be congenital, but is more often acquired through a lifetime of general wear, injury, or infection. It includes diseases of the valves, heart enlargement, and heart failure, and can lead to death. When the heart cannot function properly, the body is deprived of oxygen and fluid can leak into the airways, causing coughing and gagging. The reduction in oxygen transport results in a reduced stamina, fainting, a loss of appetite, and various behavioral changes, all of which can be misconstrued as isolation behaviors or dullness. While the body can compensate for many months, the symptoms will progress into a life-threatening condition unless medical attention is sought.
Other Illness
There are many other types of illness and disease that can cause behaviors related to depression, a lack of activity, and seeking isolated areas. Due to a physical discomfort, your dog may be unable to play or move like he normally would. If he is suffering from an illness, he may be quieter than usual, have a decrease in appetite, and hide. This is a behavior that dogs in the wild exhibit called fasting or natural hygiene, which allows the body to concentrate its energy on healing itself rather than moving or digesting food. Such medical problems that can cause this reaction include cancers, infections, poisonings, and various diseases of the respiratory, neurological, autoimmune, and digestive systems.
Pain
Pain is a fact for some dogs. Joint, bone and muscle problems, as well as various traumas and injuries, can cause pain that results in a reluctance to move. Older dogs can suffer from arthritis and a decrease in muscle mass, which can cause limping and a reduction in movement, jumping, and even comfortable sitting. Dogs may be unable to follow their family members around the house due to pain associated with it, and may choose to lay still, or far from situations which may cause them further pain.
Age
Aging can be tough for our furry companions. While humans can complain of the various problems they are experiencing, our dogs simply can't tell us that they are having trouble seeing, hearing, or understanding their surroundings. Because of conditions of deafness or vision, they may seem unresponsive to family members whom they did not see or hear. They may have decreased movement due to physical conditions. Cognitive dysfunction may cause confusion as they forget where they are, and can be accompanied by increased vocalization and changes in sleep and eating habits. An older dog who often sleeps away from the family may have gotten lost, or was just too pooped to get up when a family member moved to another room.
What to do if your Dog is Isolating Himself
If you have noticed your dog spending more time alone and refraining from social contact with you, take a look at all the behaviors and habits he has been displaying. Symptoms involving elimination, appetite, movement and behavioral changes, as well as his age and medical history, can give important clues as to why he is isolating himself.
Your veterinarian will first collect information from you about any and all symptoms your dog has displayed, including any changes in behaviors. If the reason may be anxiety or depression, your vet may ask about situations that trigger or may have caused those conditions. A full physical examination and a series of tests are given to help determine a possible physical cause. These can include everything from blood, urine, and fecal tests, to X-rays and ultrasounds. If heart function is in question, then an electrocardiogram may be used to assess heart health.
Treatment follows the cause. For physical reasons, various treatments could be available, from fluid therapies, to surgeries for cancer, to medications for pain, to stimulate appetites, or ACE inhibitors for some heart disease. Diets may be modified, and supplements can be added for some conditions. For elderly dogs suffering from pain and loss of muscle mass, creating a central place for the dog to be safe and relaxed with the family can help, as can non-skid rugs on slippery surfaces.
For mental reasons causing isolation behaviors, your veterinarian will recommend a number of methods. For some anxieties and depressions, anti-anxiety and antidepressant medications can be prescribed. Training exercises are recommended that can help desensitize and recondition your anxious dog to react less to triggers and remain calm. For depression involving a loss of a companion, adding opportunities for positive and joyful interactions with your dog can help to ease him through this sad time. These can include extra walks, playtimes, and general attention. In some cases, a new family member can help.
Prevention of Isolating Himself
There are many conditions that are seemingly impossible to predict, no less prevent. But ensuring your dog receives routine physical exams can often catch serious physical problems early on, giving you the opportunity to treat them before they cause such behavioral changes.
Good socialization during puppyhood can help prevent many types of anxieties and fears in your adult dog. If there is a big life change coming, prepare your dog in advance. For a move to a new house, take your dog to visit the home a few times before the move. While there is no way to prevent the death of a loved one, be sure your dog knows that he still has companions by spending lots of extra time with him.
Cost of Isolating Himself
The cost for isolating behaviors can vary considerably, and depend wholly on the cause. For medications and training for anxiety and fears, costs can range from $200 to $1500. More serious illnesses, such as poisonings, pancreatitis, and heart disease, can range from $2000 to $10,000. A condition of an enlarged heart averages around $3500. Overall, treatments can range from $200 to $10,000.
Isolating Himself Questions and Advice from Veterinary Professionals
Willie
Border Collie
4 Years
0 found helpful
My 4 year old border collie started isolating him self in the bdrm. If he isn't allowed in the bdrm he will stay outside for hours on end, even in the rain and cold. He eats comes when called but goes right back to the spot he was before you called him. I have noticed he has been drinking a bit more water lately. His actions are normal except he isolates himself.
Lately my dog has been doing the same-isolating himself. He's usual cheerful and playful side is now no longer, he's more serious and started to eat less. I'm worried about him and I don't know what to do, I hate seeing him like this. Please, do any of you have advice in what to do?
My lab just started doing the same as yours. Did you get any answers or suggestions?
My 7 year old beagle started sleeping in the bedroom on her dog bed when me and my fiance aren't home. She just started this a few months ago and doesnt do it all the time but sometimes when we come home, she is in the bedroom the bedroom curled up on her bed. Should I be concerned? Everything else is normal. I mean she does sleep a lot but has for years, and she doesnt eat as much as she used to but when we have food she acts like she is starved. I mean, I dont know if I'm overreacting or if it's something I should be concerned about.
My dog has been isolating himself and is only focus on my youngest dog. He doesn't eat as much and rarely drinks water. He started growling at my parents friends. That's very uncommon. He is normally a hyper and loving dog but he doesn't exactly listen or care what we say. I'm worried and dont know what to do? Any advice?
My dog is doing the same. It's not like her
My dog is doing the same. going into the bedroom or under my car in garage. He also looks into mid air and just stares at nothing. Everything else is normal. He doesnt like staying in the lounge with us
My dog has been doing the exact same thing. He eats, plays, barks, comes when called; but isolates himself in the guest bathroom. I'm very worried about this recent behavior. I hope you get a reply back from a Vet.
Add a comment to Willie's experience
Was this experience helpful?
Rex
Labrador Retriever
2 Years
1 found helpful
My 2 year old black lab/pit mix has been recently isolating himself in our hallway/bathroom door area. He does not like to move, and will claw the floor to try to stop you if you move him. We have his littermate as well who occasionally will join him in the hall but he is not acting the same way. He will eat and drink normally but will return to the hallway and just watch you as you move by him. His ears are constantly back like he's afraid, but we have not disciplined, hurt him, or changed anything in his routine that would make him act this way. Normally he's a playful dog and is bouncing around the room. I've been to 7 vets, blood work, xrays, fluids, medications, everything is normal and nothing has worked. His crate is located in our bedroom and he will go in it for the night time with no problem, but will not go in the bedroom any other time. He will lay with me in bed half of the time, and then his ears go back and he wants out to go back to the hallway
My rescue street dog was really scared of everything at first but then he settled down great. My daughter came back to live with us and since then he wants to be alone. She takes him for beach walks for a few hours and he has a great time, he ests and drinks normal but now stays in our longe for a half hour or so tennis he isolates himself for the whole night either up on the landing or in his bed He's very friendly and playful then he just cuts himself off.
What are the solutions to the above isolation situations?
My lab/husky does the same thing. Although he eats less thanwhaht he is used to
Add a comment to Rex's experience
Was this experience helpful?
Iyek
American Akita
3 Months
0 found helpful
I have a now 3 month old American akita. He always waits for me and wants to play but since he is teething I stop him from trying to bite me, now he has been home for approximately 2 weeks since he was discharged from the hospital after overcoming Parvo but at times he decides to sleep in front of the door or somewhere in the same room but distant. I don't know if it's cause I'm trying to train him not to bite and he is displeasured with it or it's for another cause. At times he would rather play with others than myself but if I leave he would cry.
Add a comment to Iyek's experience
Was this experience helpful?
Zambezi
Rhodesian Ridgeback
7 Days
1 found helpful
Medication Used
MOPP chemotherapy protocol
Our 7 year old Rhodesian Ridgeback was diagnosed with t-cell lymphoma in early September 2018. We completed 7 rounds of MOPP chemotherapy and she was in remission until Dec. 29 2018 when our vet oncologist determined she came out of remission and her cancer returned. There is nothing else we can do without risking her quality of life, so we have her on palliative care. As of now she still wants to go on walks and has a great appetite, but is definitely slowing down. Our vet thinks she has 1-2 months left before we will have to put her down.

For the last week, she has been isolating herself under the dining room table, separate from the main living area where we usually are. We brought down the thermostat since it seemed she was seeking a cooler area, made a "den" for her in the family room that's covered from light and cozy, did everything we can think of to make her want to be with us/anywhere else in the house. We know she is dying, but don't want her to be alone, unless it's what's really good for her evolutionarily or whatever. We want her to be with us, but don't want to be selfish if what she really "wants" is to be separate. We are heartbroken but just want to do what's best for her. Any advice/feedback would be so appreciated.
Add a comment to Zambezi's experience
Was this experience helpful?
Ashley
Aspin
4 Years
0 found helpful
My female dog only wants to stay outside, looks very down and she won't eat. But drinks water. 4 of her grandchildren puppies have just died. She stays on the spot near where we buried the puppies. Her body shakes as well. I get cold too but I am still worried of her. If ever this needs veterinary care or medication, I am afraid we don't have the budget.
Add a comment to Ashley's experience
Was this experience helpful?
Elvis
Beagle
3 Years
0 found helpful
I have a 3y/o beagle mix. He has 2 house mates at home. Lately it seems as though Elvis has lost his confidence. He will creep around the house. He and his "brother" Griffey have been butting heads lately. But the isolation is new. He wants to be separate and he wants to be downstairs. He chooses to lay in his crate even with the door open. The vet is going to perform test while he is being boarded to see if there is an underlying medical condition that has not been detected. His appetite has decreased but I think that is partially due to his food. He will pace back and fourth until I let him downstairs.
Add a comment to Elvis's experience
Was this experience helpful?
Hooli
Labrador Retriever
6 Years
0 found helpful
So he will want to go outside when it's snowing, and will just sit out there even though he starts to shiver until i give him the "i'm serious" voice to come in. He loves playing fetch and moves really well, but...when he's not doing that (3 or 4 times a day) he stays on the couch in the other room, doesn't get on the couch or bed anymore.
I give him glucosamine, what else can i do to help him?
Add a comment to Hooli's experience
Was this experience helpful?
Misty
Pomeranian
6 Years
0 found helpful
So we have a soon to be 6 year old Pom. She's always jumping when anyone comes home but today she started barking randomly at nothing. When she goes outside she's sniffing the air and growling like there's something there. Now she won't come inside the house. She stays curled up in her basket on the porch or under a chair. If we pick her up and bring her in she runs right back out.
Add a comment to Misty's experience
Was this experience helpful?
Magnus
White Shepherd
5 Months
0 found helpful
Has Symptoms
afraid of entering house,
We have 5 months old white german shepard -beautiful dog with bit of character, very jumpy , in biting spells at tims and real velcro dog . Moving with me from bedroom to where i iron to bathroom and back. Sleeping in our room on floor next to me or my partner. Due to jumping and biting spells at times when we need to clean the house we used to put him in garden, still with open door to see us. I am working abroad hence i go home every 2.5 months hence have spent time with him at age of 3 months and age of 5 months - last month for 25 days ,mostly at home with him. I am away now for work and my partner advise me that since 3-4 days Magnus does not want to sleep in our room at all - started with wanting to go out at 5 am. then 2 am then not wanting to come , and also staying in garden all the time. When my partner is out in garden he plays normal, they go for walk , do some beginner training. But now even if he leaves fence open once house is cleaned Magnus does not want to come, or comes just briefly and looks around and goes out. So from velcro dog he now in last 3 -4 days became garden dog which makes me sad and worried -i believe dog is family so feel bad that he is now all the time in garden ,and also am worried what caused this from today to tomorrow change. We changed nothing in house ( i am not there since 10 days but my partner told me ). He said Magnus got scared one day from wind whirling in kitchen and does not want to go there any more, but now does not feel like entering the house at all.
Add a comment to Magnus's experience
Was this experience helpful?
Max
Labrador Husky
2 Years
0 found helpful
My 2 year old dog has been distant lately. He's not eating as regular and keeps to himself. not only does he do that he sits there in the hallway near the bathroom and just watched everyone go by. Every time I try and call him he just looks at me n stays. He wont let us touch him and has his ears folded back like he's scared. It started out 3 days ago and hasn't been the same. I've tried to see if he was sick but he won't let me get near. He acts like hes in trouble even through he hasn't been punished. We doesn't obey any commands. Max has been quiet and keeps to himself and he normally is very hyper and social boy. We have a younger dog who is like his best friend that is always by his side.
Add a comment to Max's experience
Was this experience helpful?
Missy
Beagle
7 Years
0 found helpful
My 7 year old Beagle has started sleeping on her dog bed in our bedroom while my fiance and I are not home. She just started to do it a few months ago and it's not all the time. She used to always sleep on the furniture until we went to bed and then she would go to bed with us. Nothing else has changed, she sleeps a lot but has always done that. She doesnt eat as much as she used to but when we have food she acts like she is starved and wants our food. Nothing has really changed in her routine or on the home. We did get a cat but he has been with us for almost 2 years now so I doubt that would be an issue. I honestly dont know if I'm overreacting or if I should be concerned.
Add a comment to Missy's experience
Was this experience helpful?
Abby
Miixed
5 Years
0 found helpful
Has Symptoms
Nervous anxious anti social
We recently bought New sofas for our family room. Our dog won't go near the new furniture. At night she goes to the bedroom instead of sitting with us like she always has. Any ideas?
Add a comment to Abby's experience
Was this experience helpful?
Suzie
Labrador Retriever
2 Years
0 found helpful
We (we = my adult Son and I) adopted a dog from a woman who had been trying to rehabilitate her, she originally came from Romania, the woman claimed she was ready to be re-homed but personally I think she got it wrong. Suzie has always been anxious, even more so with men, she's scared of noises, things moving for example if the curtain blows because the window is open, she doesn't like change it makes her worse, these things are ok and we've been trying to work with her and she's starting to like my son more and more.

For a few weeks she wasn't able to go out because my Son has been ill and I can't take her due to health reasons, he started to take her again and then she hurt her back paw, so again he's had to stop taking her because the stones on the pavement were making her foot worse, she obviously has access to a decent sized garden which she enjoys. The reason I'm explaining that is because of the next part and I'm wondering if it could be linked or if it's just her anxiety.

She would eat and drink in the hallway, we live in a bungalow so she has free access to wherever she wants to go, just lately she's preferring to have her dinner on my bed which is ok but I don't think it's a good thing as it's where I sleep, she's also being weird with her water and won't drink that in the hallway, I've tried putting a water bowel on the floor in my room and there's one in the hallway, she's still not drinking which worries me a tad.

I really just need some advice on how to help her, she's been with us for almost a year, I have no idea how she was treated in Romania and neither does the person who was trying to rehabilitate her. I have anxiety myself so Suzie's is triggering mine a little bit, I think because I don't know how to help her. I have anxiety on a daily basis anyway but me and Suzie have bonded pretty well, she sits in my room in the day, she can go wherever she likes though, I go and sit with her in the evenings and she sleeps with me at night.
Add a comment to Suzie's experience
Was this experience helpful?
Nightingale
Labrador Retriever
1 Year
0 found helpful
Medication Used
None, just heartworm preventative
My 1 year 7 month old black lab english setter mix, Nightingale, has always been a bit skiddish, shy, and has been sensitive. She's been raised (I have had her since birth since the mom was our dog) to be inside and I used to not let her outside without a leash, since she would wonder off and has been shot at. Since she's older, I have started to let her out without a leash but now she doesn't want to be in as much, and when she is inside, she is hiding a lot more, and whines when she can't hide or go in her kennel. She ducks or rolls over when my family and I try to pet her, and isn't interested in treats. She doesn't have formal training, but is still a good dog that doesn't bark at anybody and loves to socialize with the dogs outside. However, despite her puppyhood behaviors, she used to like to play and socialize inside. It's just now she is more isolated, not eating near as much, doesn't play with humans or with her inside dog companions-in fact, if they get to close to her personal space, she will growl. I am worried she might have depression or anxiety, since I (her owner) have both and I have to have medications.
Add a comment to Nightingale's experience
Was this experience helpful?
dean
Pit bull
11 Years
1 found helpful
my dog dean has been isolating himself, he usually sleeps with me or one of my family members but lately hes been sleeping in the bathroom, and the hallway. today he was sleeping on the couch and so i put a blanket on him and he hasnt moved since 7:30am. idk if hes tired but usually dogs get up and do things, and hes not responding to any interactions or commands. so when i try to pet him or give him love he sits down and bows his head and walks away. so idk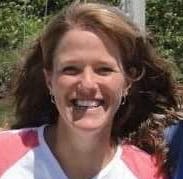 1611
Recommendations
Thank you for your email. Without seeing Dean, I can't comment on what might be going on with him, unfortunately. He seems that he needs veterinary care, and it would be best to have him examined by a veterinarian. They'll be able to look at him, see what is happening, and recommend any testing or treatment that might be necessary. I hope that he is okay.
Add a comment to dean's experience
Was this experience helpful?
Shadow
toy poodle
14 Years
0 found helpful
My 14 year old toy poodle (3 lbs) has recently been isolating herself. She will come see us when we get home but then goes back under the bed, against the wall. She usually loves to cuddle, play and be around us. A few months ago she started peeing in the house a lot which she never use to do. I have heard that animals do this when they are on their way out and I'm worried about her.
Add a comment to Shadow's experience
Was this experience helpful?
Mumble
Maltese
10 Years
0 found helpful
For the past few days my dog has been acting unusual. I realized something was off when I took him for a walk and I caught my neighbors outside and I joined them, but my dog didn't bother to say hi to them (he's usually very friendly meeting new people). He stood behind or beside me the entire time I was there and became very sleepy and needy as if he was a child that wanted to go home. Later that evening I was in my room watching TV and he kept wanting to leave me (which is weird because he will always stay with me). Every time I've been going to bed he's been leaving my side and wandering around. He even stayed in my brother's room (and that's really odd because my brother is the last person he'll go to. Now during the day when I'm in my room he'll leave my side and will go lay in his bed in the living room all by himself. I'm finding it so weird and I'm worried so I dragged his bed into my room. I normally take him on walks but it's been so hot outside that he doesn't last long so we'll usually wait until the evening when it's cooler. I just don't know what could be wrong.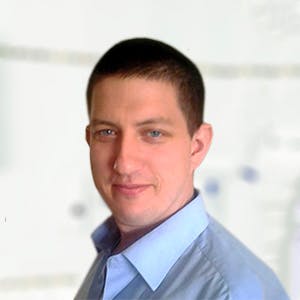 3320
Recommendations
This behaviour is vague to determine whether there is actually anything to be concerned about or not; self isolation may be a symptom of disease, pain or a behavioural issue and it is difficult to say without examining Mumble whether there is anything wrong. Keep an eye on Mumble for the time being and visit your Veterinarian if there is no improvement or other symptoms present. Regards Dr Callum Turner DVM https://wagwalking.com/behavior/why-do-dogs-isolate-themselves
My dog's been doing the same, did you ever figure out what's going on with mumbles? Mine was diagnosed with an ulcer during this time but vet is unsure if that caused the isolating behavior because of stomach pain or if something else is stressing her enough to cause both behavior and ulcer. Since then she's also become super hyper vigilant to noises and any movement my other dog makes. Ulcer is cured now but she's still doing all these weird things.
Add a comment to Mumble's experience
Was this experience helpful?
Louie
Border Collie
9 Years
1 found helpful
My border collie has been acting weird I had moved away for the summer and my parents called telling me my dog has been waking funny and avoiding certain areas of the house I did not really see the behavior when I came to visit but now that I'm back for goo my dog is laying in new places such as under the table or in the corner ,he also avoids the deount doorway today I ushually take him to use the restroom in the frount yard he got up excited but would not come to the door I had to pet him and we took baby steps to the door diverged as he was barley moving but once he was outside he was fine I also had to do the same thing on our way back. I've noticed he runs like if he has anxiety around the house in certain exits and he ends up slipping this happens and veryday where he rushes and slips in a scared manner . I don't know what our next step is I just thought this was odd could he be scared depressed have anxiety ? He also has hip dysplasia But is not being treated.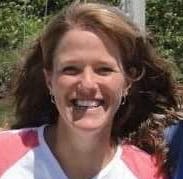 1611
Recommendations
If Louie is in pain, he may be terrified to walk in certain spots or areas as he thinks it will hurt. I can't examine him, but I think the first thing to do would be to have him seen by a veterinarian and try some appropriate and safe pain medication to see if that helps him. If he continues to have that behavior, anti-anxiety medication may help.
Add a comment to Louie's experience
Was this experience helpful?
Bruno
Fox Terrier
14 Years
0 found helpful
My 14 year old fox terrier went through what seemed like a seizure yesterday night. I cannot exactly figure out what it was but his body was involuntarily moving and one of legs did not seem to be working. It ceased after some time, but he experienced it again this morning. I have also noticed that he has started isolating himself and does not respond to me when I call him. He has started going to another room whenever I come to any place he is staying at. I don't know what's happening and I am very worried. Please help.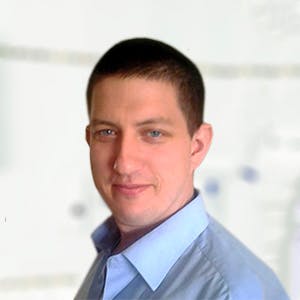 3320
Recommendations
It can be difficult to determine the underlying causes of neurological issues and the specific type of seizure (if it was a seizure); neurological conditions, poisoning, liver disease, head trauma among many causes can lead to behavioural changes (including isolation) and abnormal brain activity. This would be something to discuss with your Veterinarian and try to get an episode on video as well as noting behaviour before and after to help your Veterinarian in diagnosing the issue. Regards Dr Callum Turner DVM
Add a comment to Bruno's experience
Was this experience helpful?
Lila
German Shepherd Dog
2 Years
0 found helpful
My friends dog Lila is a German Weiner dog mix and she went from super social and clingy to completely distant and hiding and not coming on command she literally chooses to ignore us and she hasn't eaten for 5 days now and it's really scary cuz she's never acted like this before and I just want to know if I should bring her in right away or try different food methods plzzzzz help!!!! I'm this dogs babysitter and I love her to death I really don't want her to be severely sick.!!???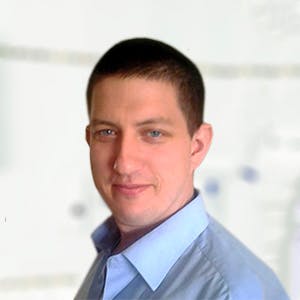 3320
Recommendations
Without examining Lila I cannot say for certain, but you should visit a Veterinarian if she is not eating and showing strange behaviour; this may be due to missing her owner or may be due to something more serious, I cannot rule out a medical cause without an examination. Regards Dr Callum Turner DVM
Add a comment to Lila's experience
Was this experience helpful?
Coco
Chihuahua
5 Months
0 found helpful
Has Symptoms
Isolation, not eating out of it
My dog has isolated himself for the past three days he doesn't eat or has any energy and he is not responding when called. He is under some chairs in the backyard he doesn't drink water ether. What can be wrong with my puppy.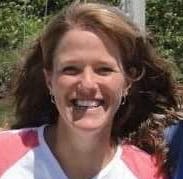 1611
Recommendations
Puppies are susceptible to many things, including parasites, intestinal problems, and infectious disease. It would be best to have Coco examined by a veterinarian right away to have him assessed and see what might be happening and what treatment he might need.
Add a comment to Coco's experience
Was this experience helpful?
Harley
Meagle
2 Years
0 found helpful
Our 2 year old min pin beagle mix has had various behavior changes since we recently brought home our second dog both females. They are very close sleep together and play together all the time. She has calmed down so much since we added our new member to our home and we just contributed it to her becoming more mature and tired due to the increased activity but she has recently started isolating her self more frequently and for longer periods of time and I'm starting to wonder if it's something more serious and health related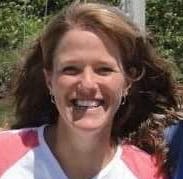 1611
Recommendations
Harley would probably benefit from a veterinary examination to make sure that she is okay. She may be adjusting to another dog, and she may be calmer. If you aren't sure, a veterinary visit would let you know whether she actually has a problem or if she is okay. I hope that all goes well for her!
Add a comment to Harley's experience
Was this experience helpful?
Piper
American Cocker Spaniel
4 Years
0 found helpful
My 4 year old cocker spaniel has recently been isolating herself in cooler areas of the house; she likes to stay in my room on my bed and with me when I'm home. We got a new puppy 5 months ago and she was fine with socializing and spending time with us in the family room until recently she has been sleeping on the tile hallway and in my room with the fan on. We haven't had her haircut in a while and she usually gets a short cut when we do; we know she tends to feel better with a short cut. I am assuming that she has been going to cooler areas of the house alone because she is hot and we just need to take her for another haircut but I want to make sure she isn't developing anxiety or depression from the puppy.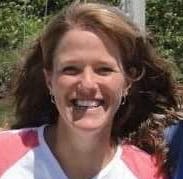 1611
Recommendations
Thank you for your email. I'm not sure if Piper is being more sensitive to the puppy, or if she does need a haircut. What might help would be to have her hair cut, and see if she is back to her normal self. If not, have her examined to make sure that there isn't a physical reason that she isn't feeling well. I hope that all goes well for her!
Add a comment to Piper's experience
Was this experience helpful?
Louis
Pomeranian
11 Weeks
1 found helpful
I just got my puppy (pomeranian/Japanese chin) a week and a half ago. I have spent a ton of time with him since bringing him home. Today he peed twice in his own bed and was very distant from me. Instead of laying next to me he walks away and sleeps in a random spot. I have his bed next to me as I'm watching tv but he still prefers to be away from me. I don't know if I should let him be or try and get him closer to me.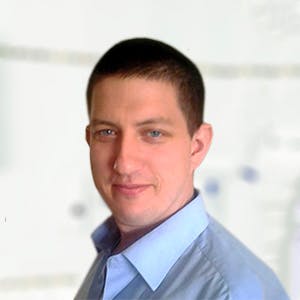 3320
Recommendations
If this behaviour occurred only today, I would give it a little time as he may be just embarrassed from urinating in the house; if this behaviour continues you should visit your Veterinarian as this may be a sign of something more serious. Without examining Louis, I cannot say what the cause may be; but it is always best to be on the safe side especially with puppies. If you haven't started vaccinating yet you should discuss this too. Regards Dr Callum Turner DVM
Add a comment to Louis's experience
Was this experience helpful?
Buddy
Poodle mix
9 Days
0 found helpful
Hello,

We adopted an older dog this summer. The shelter said he was about 9 years old but he always acted a lot younger. He has always been very laid back but would get excited when we came home, go on walks etc. For about a week now he has been acting unusual. For instance, he dug a hole in the backyard and lies in it. When he comes inside he runs up under our bed. Up until today he was eating and going to the bathroom as usual. Last night he didn't eat his dinner and today he would not eat breakfast and just wants to hide under the bed or in his hole outside. Physically he seems fine, no fever and when I touch him he doesn't have any pain. He is up to date on his shots and heartworm and I just do not know what to do anymore. The only "strange" thing that has happened as of late is one of our goldfish went mysteriously missing. The dogs cannot jump to the fish tank as it is high up but we think a fish may have jumped out and one of the dogs took it outside as there are no remnants of a dead fish in the tank. After we discovered the fish was missing I though our dog may have been involved and felt guilty, but it has now been 5 days and the fact that he stopped eating last night had me concerned.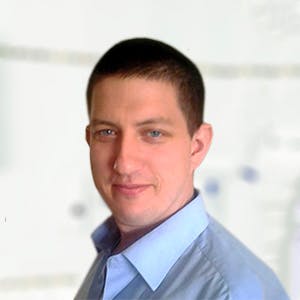 3320
Recommendations
Behavioural changes may occur for a variety of reasons and may be purely behavioural or due to a medical issue (obstruction, injury, pain etc…); the missing fish may or may not be related (he may have eaten it), but it is difficult to say (plus a dog should easily digest and pass a goldfish without any problems). I would try to encourage his to eat, possibly trying a more appetising food (wet food) as well as checking his teeth (and mouth) for any injuries or signs of pain. If Buddy doesn't start eating after today I would suggest visiting your Veterinarian for an examination to look for any obstructions or other issues (teeth etc…) which may explain the loss of appetite and behavioural changes. Regards Dr Callum Turner DVM
Add a comment to Buddy's experience
Was this experience helpful?
Vale
Golden Retriever
8 Weeks
0 found helpful
I would like to know why my puppy does not seem to come when he is called and he sometimes sleeps away from me. He is also showing some of food aggression. What can be causing this?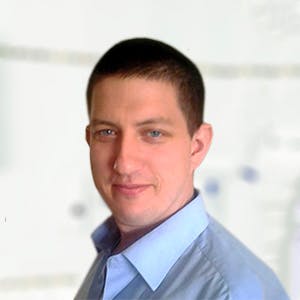 3320
Recommendations
Most likely this isn't a medical issue, some puppies may not feel a connection with a new owner immediately and affection needs to the built with time. As for aggression, this is something which you need to nip in the bud as soon as possible by making him sit until you give the food and then sometimes interrupt him eating and pushing him if he is showing aggression. This can be a long process, but there are resources online to help by Behaviourists. Regards Dr Callum Turner DVM
Add a comment to Vale's experience
Was this experience helpful?