What is Urinating in His Bed?
A dog urinating in his own bed refers to the release of the dog's own urine into his normal sleeping space, and is often more than just a small leak. This indicates a disturbance, not only for you, but also for the dog. It is not normal for a dog to urinate in his own bed, even as a puppy. The cause is probably not marking, submissive urination, or lack of house training, but a deeper problem, potentially medical.
Emotional issues
Incontinence
Urinary tract infection
Kidney disease
Arthritis
Your dog may urinate in his own bed while he sleeps, releasing only a small amount or a full bladder of urine. He may also choose to purposely urinate in his own bed while he is awake; the cause is different in each case. Your dog may be stressed because of various emotional issues, or he may be experiencing a more serious underlying condition which will require veterinary assessment and treatment.
Book First Walk Free!
Why Urinating in His Bed Occurs in Dogs
A dog may urinate in his own bed for three general reasons. He might be stressed by a current or recent occurrence. There may be a problem with the dog's urinary tract. Or there may be a deeper, more systemic issue.
Emotional Issues
A dog may urinate in his own bed if he is experiencing stress, anxiety, fear of abandonment, or grief, such as for the passing of another dog in the family. Anxiety can be caused by changes in a dog's physical environment, loud noises, such as the sound of fireworks, thunder, or vacuum cleaners, separation from his pet parent, being left completely alone and isolated, or travel. Even emotionally stable dogs can have problems with anxiety, but if experienced repeatedly, anxiety can develop into post-traumatic stress disorder (PTSD). Emotionally disturbing events that might lead to PTSD can include being attacked by another animal, being in a natural disaster, or witnessing violence to a close friend of any species.
Incontinence
A dog may urinate in his own bed involuntarily, typically while relaxed or sleeping, if the urethral sphincter begins to fail. In this condition, muscles that involuntarily close the dog's urethra stop working properly and no longer contract, allowing urine to leak. This usually happens in spayed female dogs of large breeds, but can happen in any dog. Often the result of physical deterioration associated with aging, this can also be related to neurological problems, tumors and infections in the bladder, and various anatomical causes.
Arthritis
A dog with arthritis may experience so much pain from standing up and walking that he opts to urinate in his own bed rather than stand up and go outside. Arthritis is usually a result of normal wear and tear on a dog's joints taking a toll with age. One in five dogs will develop arthritis. The most common forms of arthritis involve degeneration or inflammation of the joints.
Urinary Tract Infection
A urinary tract infection (UTI) is caused by bacteria adhering to and multiplying inside the dog's urinary tract. A UTI is more likely to develop when a dog suffers from a variety of other conditions, such as diabetes, tumors, bladder stones, and stress, among others. Females are more likely than males to suffer from urinary tract infections.
Kidney Disease
Kidney disease can be either acute or chronic, and in both cases results from the kidneys failing to eliminate toxins from the dog's bloodstream. Acute kidney disease is sudden and sometimes can be reversed, while chronic kidney disease develops more gradually and cannot be cured. It can occur for many different reasons, including an obstruction of the urinary tract, ingestion of a toxic substance, poor diet, organs deteriorating with age, and high blood pressure. Some breeds are more likely to inherit chronic kidney disease, including the Samoyed, Shih Tzu, Poodle, Rottweiler, Cocker Spaniel, and the Doberman Pinscher.
What to do if your Dog is Urinating in His Bed
If your dog is urinating in his own bed because of stress, anxiety, or other emotional problems, the first line of defense is interactive. Comfort or distract your dog. Try speaking to him in a low, soothing voice, play music designed to relax dogs, take him out for a nice walk, or just spend time together. An anxious dog needs to have his attention taken away from the disturbing stimulus. In extreme and intractable cases, a veterinary evaluation may be indicated. Your dog's soiled bed must be either thoroughly cleaned or disposed of. Consider providing your dog with a waterproof bed.
If your dog is experiencing incontinence due to aging, medication may be the most effective treatment. Your veterinarian might prescribe ephedrine or phenylpropanolamine to strengthen the urethral sphincter; these are marketed under different names as commercial medicines. Hormone replacement medications may also be effective. Medication will be prescribed on a trial basis at first, and is effective for 70% of incontinent dogs.
Arthritis must be treated with diet, exercise, and nonsteroidal anti-inflammatory drugs (NSAIDS). Exercise may include physiotherapy and water therapy, such as the dog walking on a treadmill while its legs and part of its torso are underwater. Acupuncture, laser treatment, or ultrasound, magnetic, or stem cell therapies may also be indicated. Many arthritic dogs respond very well to a trained and licensed acupuncturist.
A urinary tract infection is treated primarily with antibiotics. Make sure that your dog can empty his bladder when urinating, as bacteria must be flushed from your dog's system. If the infection is severe, your dog may need pain medication, and a urine culture should be done several days after the treatment has been completed, to be sure that the infection has cleared.
Kidney disease is always a serious condition, though the treatment differs, depending on whether it is acute or chronic. If your dog has acute kidney failure, hospitalization may be indicated, and your dog will receive fluid therapy to flush toxins from its body. In severe cases, your veterinarian may recommend dialysis. Chronic kidney disease will also require fluid therapy, possibly through the administration of subcutaneous fluids on an outpatient basis. Your dog may be prescribed a low protein and low phosphorus diet.
Prevention of Urinating in His Bed
To prevent emotional trauma for your dog, keep him away from things that typically frighten dogs, such as fireworks, moving skateboards, and vacuum cleaners. A garment with a snug fit can help your dog to feel secure.
Incontinence, arthritis, bacterial infections, and kidney disease are not normally preventable, as many dogs develop these conditions as their bodies age and deteriorate. Always provide your dog with a healthy diet and clean fresh water, keep him at a healthy weight, and prevent injuries. Carefully monitor and supervise your dog so you are aware early on of any changes that occur.
Cost of Urinating in His Bed
If your dog is urinating in his own bed because of emotional distress, there may be no need for medication or veterinary treatment. Incontinence, arthritis, and kidney disease will require veterinary treatment. The average cost of treating incontinence and arthritis is $300. The average cost of treating kidney disease is $7000.
Urinating in His Bed Questions and Advice from Veterinary Professionals
Peaches
Boston Terrier
3 Months
0 found helpful
I've had peaches since she was about 7 weeks old and she has always done really well at going potty outside have had barely any accidents. She sleeps in my bed at night with me and has been doing really well no . Well here lately she has been urinating in her sleep and not waking up afterward and it's not just a little spot it's a full bladder.
Add a comment to Peaches's experience
Was this experience helpful?
Alex
Poodle
17 Years
1 found helpful
Had my dog since he was 2 months old, he leared to go outside within 2 weeks of me getting him and has never been a problem. He is now 17 and pees every night on his bed. I am having to use absorbent pads with gel in them for dogs. I go through about 50 of them a week. Sometimes he will gojust in his sleep and lay in it (which causes him to stink). other times I will take him out for a 45 min - 1 hr walk and he goes pee then comes back in and 10 min later goes inside. He is now relegated to a crate.

I have gone to the vet and had all kinds of blood test, urinalysis, and ultrasounds performed on him and nothing seems to be wrong. At this point I think the vet is jerking me around for money saying "we need to perform more tests"...realistically it might just be his old age and may be time to say goodye to him and put him to sleep. My wife and I talk about this for 3 months straight but we both love him and can't seem to make the call. We did once, then cancelled. Lately its so bad we are changing out his pee pad at least 4 times a day and bathing him twice a day. (this has been going in for a while now. Been to 4 vets and none of them seem to know what it is and just want to do test after test after test ($$$) All they really care about is getting money. None of them even mentioned how skinny he is, when I discuss putting him to sleep they resist the notion (They likely want to keep him around because they know his owner will pay) Most people think the vet is their friend and they forget the vet is running a business and will do unscrupulous things to make profit. Selling tests and medication is HUGE part, sometimes medications are marked up 700%.

I am at a loss as to what to do. I am thinking We should put him to sleep, but he walks, eats, but for the most part doesnt really interact with us much anymore besides grubbing for food.But we still remember the playful pal he was and the years of joy he has given us. We just dont want to pull the rug from undr him too soon, or too late for that matter, and NONE of the vets will give it to us straight. They are just interested in getting money (not much different from human doctors really) They act like they are your friend to build rapport with you and then start the whole sales process.
I have a 16yr poodle. Has been peeing lots too but not in his bed. Started putting wraps on him. Blood work showed some kidney disease and vet recommends a renal diet. Royal Canin has one but very expensive. I googled and found several homemade meals that reduce protein and phosphorus. We love our little furry ones and it's hard to know "when". She also gave me information at Ohio state VMC "how do I know when it's time" quality of life survey that can be done from time to time and compare your answers.
blessings to all, :) please take care of your babies. WE are all they have.
Add a comment to Alex's experience
Was this experience helpful?
Luna
Staffie x
2 Years
-2 found helpful
I used crate training to house train all my dogs. It usually works well but my 2 year old staffie x pees in her bed every night, sleeps in it and really smells. She is usually house trained, she knows to ask to go outside and pees out there during the day.
I'm having to wash her bedding every day. She's physically fit with no UTI's - we're at a loss for what to do.
Did anyone respond? I'm having similar problem with my 2 yr old male cocker.
I have four dogs. 3 are rescues. I got Alix (dachshund) at 5 months and Buttercup
(sheltie/ spaniel mix) They are the only two dogs I've ever had that pee in their beds and lay in it. They are taken out all the time and I even get up twice a night to take them out and they still pee their beds. They are crated at night and when we're not home. Buttercup is 9 years old and Alix is 13 years old and they were never fully housebroken. My other 2 dogs are fully housebroken ( Caucasian Ovcharka, Yorkie/Chihuahua mix) Buttercup is also a gross dog. She eats everything. She eats feces, her own and everyone else's. When I am cleaning the stinky waxy ears of my other dog she tried to eat the wax and the cotton balls. She is physically healthy but she has been mental from day one. At age 9 days old, her eyes not even open she was snarling and growling over the bottle. She was way too aggressive to adopt out. She was 7 months old before she suddenly stopped attacking us. She really loves me and seems very attached but has bitten out of the blue. The dachshund is ocd. She obsesses over everything. ( she once saw a baby bird in a drain behind our house and obsessed at the drain for a year. She would obsess over birds outside and forget to go to the bathroom....until she got back inside. Long story short. These two are just nuts.
I have a similar situation with my 4 year old Dachshund. He pees in his bed every night. I have no idea why. During the day he goes out, he asks to go out, but every night he goes in his bed, and it really smells. I have to wash his bedding daily. I am at a loss of what to do!
My max I just bought him a bed he was happy and all of a sudden he pees on the brand new bed. I bought him I scolded him took the bed away it was time to sleep so I put the bed down again he was trying to get comfortable on the bed and all of sudden he starts peeing on the bed again it's not artritis it's not a peeing problem he is healthy I scold him to stop peeing on the bed he knows he is doing wrong I really believe it's marking my other billy did the same when he was younger and stopped !!
My 2 year old dog has just destroyed my suit by fouling and ripping it .I've had nothing but problems from day one .my house is starting to smell like his toilet.im at the end of my patience.
Add a comment to Luna's experience
Was this experience helpful?
Lulu
Shorkie Tzu
4 Months
1 found helpful
Lulu is 4 months old. Doing great potty training and being in her crate. Lately shes been very disobedient and defiant. Whenever a stranger approaches she barks constantly. She just began to bite at my boyfriend. This has seem to come out of nowhere. But to top it off today she went into her bed and peed despite there being a pad beside it. Its the first time its happened and according to the vet last week she has no medical signs of why she could be being disobedient. She is a yorkie and shih tzu mix.
I took my puppy from a dog foster home about a year ago. I love him to bits; he has a great personality, and I feel that he loves our family so much. BUT he poops and pees in the house A LOT... So, leaving home is always a challenge for us. My husband and I were thinking about taking him to 'doggy school', but then again, it's extremely expensive, and the nearest 'doggy school' is far away from us. Maybe you have some advice? THANK YOU!!!!
We had problems with our dog also. He used to poop and dig holes, table etc. when we were not at home. Both my husband and I work a lot and had no time to take our Bud to dog training classes. We asked one friend who works in foster care (he is always surrounded by dogs) what we should do. He recommended one online dog behavior trainer. I love this trainer https://bit.ly/2IFPOd5 It helped us a lot, and I strongly recommend it for you.
Add a comment to Lulu's experience
Was this experience helpful?
Blu
French Bulldog
5 Years
-1 found helpful
I have a 5 year old French bulldog. I have notice that in the past year or so he pees and sometimes leaves little pebbles on his bed or wherever he lays to sleep. It doesn't happen every day but it's starting to become more often then usual.
He usually spends about 11 hr hrs alone. Could this be due to emotional issues ?
My dog Lyla is one year old and has been fully house trained for several months. She still pees when she gets excited, but that's not a huge issue. In the past month, however, she has started peeing the bed frequently. I go outside with her before bedtime to make sure she pees, but she still wets the bed after about an hour of lying down. We think she might be doing this so she can sleep in our bed, so tonight we are making her sleep in her mess. I'll post an update soon. Wish me luck!
Blu's owner any updates. We have a pug and she is 7 and started peeing the bed. not every night but im 5 months pregnant and i cant handle this right now. all her blood work was perfect. so she is ethier not being able to hold it or is having issues with my pregnancy .
Add a comment to Blu's experience
Was this experience helpful?
Snwoy
Staffordshire Bull Terrier
12 Years
0 found helpful
Hi my 1# year old staffy bitch is neutered, she has always for years urinated on fabric beds every time she has them. Recently this has gotten worse. She had a seizure a few months ago during the night and since then it has become a bigger problem. She used to have a plastic bed without bedding because every time she had a bed or blanket she urinates on it. But since the seizure we feel unsafe with her having a plastic bed in case she injures herself.
The issue we are ah if is that she is urinating a lot of times during the night, for example last night we took her for a wee at 10pm by 11pm she had urinated. By 1 she had urinated again and when I took her out at 6.45 there was yet more urine. She has also now started to lick, drink the urine which is gross.
We have tried leather beds, cool mats all which she can lie on and be comfortable but she sees on them all. We have Recently tried putting incontinence pads on the floor under the bed to catch the urine. These work but once she has urinated she will scratch and shred the Incontinence pad making a huge mess and rendering it useless.
We are going to remove all beds and she will have to sleep on the Vinyl flooring as i can't clean the beds 2-3 times a night.
Please help as I'm at my wits end with her
I'm so sorry to hear this. It sounds like a terribly difficult situation. We have two rescue pekingese who are peeing in their beds at night and I'm also really at a loss for what to do.
I have a 16 year old mini pin. Who pees his bed at night and during the day will go to his crate and per. I wash his bedding daily and use borax to get rid of smell. Took him to get and put on meds for spinktor has not helped. I don't think it is a spinktor problem when he will get in crate to per. I need help
My dog is 6. Has never peed in his bed until last night. He had one accident ever on the floor. What can this be? He is spoiled and has no worries. He is acting normal in every other way. Peeing outside is normal and doesn't seem to have pain. Help
Add a comment to Snwoy's experience
Was this experience helpful?
Kira
Rottweiler
2 Years
0 found helpful
Has Symptoms
leaking clear oozy liquid
My 2-year-old rottweiler started to leak on the couch. It was a little bit at first. We thought at first that it is her licking the couch. she does that all the time. Then it is started to be bigger areas and wetter. So my hubby thought it is because she is a spayed female and she has incontinence. Then 4 days ago I came to the soaking wet couch that definitely was full of pee. I took her to the wet suspecting UTI. The doctor checked her glands there and said they were absolutely stuffed full. He cleared that and took a urine test and prescribed antibiotics. She is 3 days now on the pills. We do not let her go on the couch and when sometimes she sneakily climbs up and we shoo her away, there is already a small spot of wet in there. Yesterday I started to notice small pools of smell free liquid on the floor. I thought maybe husband spilled something but suspected my dog too. I wiped it off. Today another two pools there. A significant pool on the stairs smelly one of those and absolutely soaked bed of hers. I was absolutely frustrated. I don't know what to do anymore. I know the pills are only started but they don't seem to work. She only does it more and more. I have a chest pain myself now from all this stress.
Add a comment to Kira's experience
Was this experience helpful?
Baxter
English Bulldog
5 Years
7 found helpful
This is just a message to both doctors commenting here. As you can see there are numerous reports about English bulldogs. But you still come up with the same tired old explanations. How about this: they are just a stubborn breed that does whatever they want, when they want? Have you ever tried walking an English bulldog?

I have a five-year-old who literally just pees in his bed anytime there's a bed to pee in overnight. After five straight years of this crap, I've come to the conclusion that he thinks he can hide it if there's fabric to P into. When there is no fabric to P into, he goes weeks/months without having any accidents at night. This tells me that he's being naughty. Period.

Any trick or suggestion you could possibly come up with, does not help or work. Stubbornness needs to be added to the list for dogs pee in their beds. I never see it anywhere and it frustrates me significantly. Veterinarians need to stop telling people there are only functional, structural, or emotional/neurological causes for this. Sometimes they just do whatever they want to do and there is no solution other than to remove bedding.
Sooooo true. Our bully is exactly the same. Remove fabric and no pee for as long as it is removed. Only overnight too. Now put up with a stinky cuddly boy as opposed to a cuddly boy!
Oh my goodness, my 12 year old bully does the same thing. Glad to know I'm not the only one with this problem. I'm at my wits end.
My bulldog does the exact same. I'm washing her bedding every day because she only seems to do it overnight. If I take her bedding she doesn't do it. And she is a very stubborn dog!
My 8 month American Bulldog does the same she will pee on her blankets and scoot them away and lay on the floor in her crate. She is house broke never has an accident. We let her sleep with us sometimes and she will not get up at all and sleep all night with out peeing. I'm thinking she is mad at us but she loves to lay in her pen when I have to go to work she goes to her bed without telling. Just very stubborn. Tired of washing bedding every day!!!
My maltipoo this this after I put him out and brought him back home.my 1st time having a dog and I brought his girlfriend over to spend the night and he went from almost house trained to pooping and peeing everywhere. So after he peed on his bed I threw it away and he has been sleeping on a rug by my bed but won't pee on it. I just brought him another bed. I swear, I refuse to wash bedding everyday so I'd he pees on it its going on the trash and he can continue to sleep on the floor during the day.
I have and English Bulldog 1 1/2 yo who will pee on his bed or blanket. Sleep in my bed or on the floor no problem. Put something nice down for him to lay on -- he pees on it. I recently lost a OEB 5 1/2 never had a problem and now have a new OEB puppy, again no problem. But Dozer will even go and pee on their beds. So the puppy is in a kennel on a bed. Dozer is out of the kennel sleeping on the floor (during the day). All is well. End result - no bed -- no pee. STUBBORN BULLDOG!
OMG.. I came here to bitch about my Bulldog but I guess it no use. I figured it was because he was stubborn but now I know. At night he is confined to the laundry room. I put down a wee wee pad just incase. This dog will pee in his bed and sleep on the pad. If no bed he pees on the pad and sleeps on the tile. So he knows to go on pad when no bed is there but when he has both he chooses to pee on the bed. I just got a crate figuring its a smaller area. New crate new bed. Took him out for about 1/2 hour. He did his stuff came in put him in crate and he pissed on the brand new bed..No more beds Im done..lol. He is almost 9 months
Add a comment to Baxter's experience
Was this experience helpful?
Shadow
Malinoise
3 Years
0 found helpful
My dog is an outside dog with a very nice kennel setup. When the weather gets cold I put a heater in her box along with prairie grass. The minute we put prairie grass in her box she starts peeing in it. She goes all summer long without anything in her box and never pees yet the minute I put grass in there she pees. Not just a little either but a full pee. This makes it very hard to keep hay/grass in her box to help keep her warm. So now my husband has decided we won't put grass in her box due to this. Needless to say, I am a little stressed as I want my dog to be warm. Suggestions????
Add a comment to Shadow's experience
Was this experience helpful?
Grim
chihuahua mix
1 Year
1 found helpful
Has Symptoms
peeing in spots besides pad
Hi, My dog is 1 years and 1 month old. He is a chihuahua mix rat terrier.
He is 100% potty trained but He just started to pee a little in his bed and in a small spot in our living room. I'm pretty sure he has anxiety. My mom punished him for doing his business like that. She put him behind a baby gate. What should I do??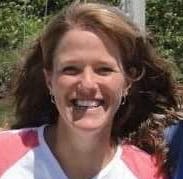 1611
Recommendations
Thank you for your email. Without examining Grim, I can't say for sure what might be going on with him. It would be best to have him seen by a veterinarian and checked for an infection or another problem. If he has a urinary tract infection, he may not be able to help what is happening, and punishing him for it won't help. I hope that all goes well for him.
My English Bulldog is fully house trained. But when I put anything soft in her kennel she pees on it. I would love for her to be comfortable and cozy in her kennel. She NEVER pees if there is nothing in there. This is not a medical issue. I do know she was originally "litter trained". Assuming that meant potty pads as well as the kennel area I saw that had attached litter tray. Any suggestions other than a diaper at night?
I recently adopted a year old Great Dane. He is kind and shows absolutely no signs of prior abuse. In fact he seems very well behaved and somewhat trained. He does not have any potty problems inside. But I washed his bed and I put it down and he immediately urinated on it. I'm wondering how to go about this. Should I wash it again? Leave it? (I really don't want to). I'm trying to prevent this from becoming a habit and wondering how to handle it. Thank you.
Hi, my English Bulldog is fully house trained but when ever I put a soft bed in her crate she wees on it, take it out and no wee. It's crazy any ideas to help
Add a comment to Grim's experience
Was this experience helpful?
Georgie
Goldendoodle
4 Months
0 found helpful
We brought home our puppy Georgie about two months ago. We have had trouble potty training her but recently she has been getting better. In the last week she has peed on all of our dog beds multiple times. For background info, we also have another 3 year old golden doodle.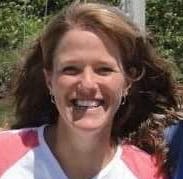 1611
Recommendations
She may be smelling the urine on the dog beds and not understand that that is not okay. Going back to basics with training, frequent trips outside with positive reinforcement, and either cleaning those dog beds well or getting rid of them for a while until she is back on track might help.
Add a comment to Georgie's experience
Was this experience helpful?
Juliet
Dachshund
18 Years
0 found helpful
I have an 18 yr old dachshund named Juliet, she is house trained, but has been peeing on her bed.

We reciently moved from where we had a companion for her albeit more of a toleration more than a friendship, but this started before a good amount of time before we moved.

I am taking her age into consideration, and she does have what appears to be a growth in her lower stomach close to her hind leg.

I can't afford, emotionally nor physically, to have any work done on her, and because of her age I know just putting her under could be fatal.

She has a healthy appetite, and is able to walk once she gets going. I have also noticed her hind legs when standing tend to buckle or slip from under her.

I'm beginning to wonder if I am being selfish keeping her with me because she is a childhood pet and if it's time to let her go.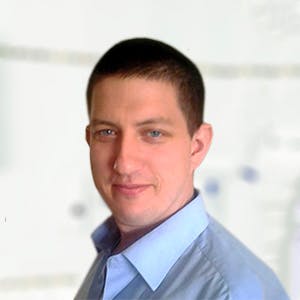 3320
Recommendations
It certainly sounds like the urinary incontinence and leg weakness is related, I am sure you're aware of the spinal issues affecting the breed so she has done well if this is the underlying cause; you should visit a Veterinarian for an examination (check the mass) to be on the safe side to ensure that she isn't in pain (dogs are quite stoic) and possibly anti inflammatories may help depending on the cause. Regards Dr Callum Turner DVM
Add a comment to Juliet's experience
Was this experience helpful?
Scout
Beagle
4 Years
0 found helpful
I have a beagle who is 4. We recently adopted him as he was given up by his previous owners. He seems to be completely stress free, and has adjusted very well to living with us with the exception of peeing in his beds. At first I chalked it up to him being confused and stressed about a change in his environment. But now I'm not so sure as he has settled in and seems very happy otherwise.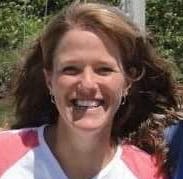 1611
Recommendations
Since you don't know Scout's history, this may be a behavior that he has had for quite some time. If he only urinates in his beds, it may help to change the type of bedding that you use, and to make sure that you walk him frequently so that he doesn't need to urinate when you go to bed. If he continues to do that, it might be a good idea to have him examined by your veterinarian to make sure that he doesn't have an underlying urinary problem.
Add a comment to Scout's experience
Was this experience helpful?
Tanner
Cockapoo
11 Years
0 found helpful
My dog just peed in his bed that he's had for years. He NEVER has accidents. He's 11 and has been potty trained since he was a puppy. He's had the same bed for a few years now and it's where he sleeps. We've also been living in this apartment for 7 months now and he's never tried to mark territory either.
Every night he typically scratches at his bed, turns in a few circles, then lays down for the night. This time after he scratched he started peeing. Why?
(I had taken him out to do his business a couple hours prior so it wasn't like his bladder was full and he couldn't hold it)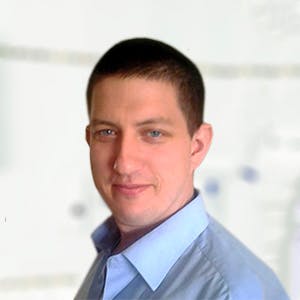 3320
Recommendations
This type of issue may be a behavioural problem or a medical problem; it may be that Tanner couldn't hold himself due to incontinence or that he was marking his bed (for a reason known only to him). I cannot say what type of problem this is from a one off event, but if this continues you should visit your Veterinarian to determine if there is a medical cause related to aging, infections, urinary stones, tumours, spinal issues or another cause. Regards Dr Callum Turner DVM
Add a comment to Tanner's experience
Was this experience helpful?
Bauer
English Bulldog
6 Years
0 found helpful
Our English Bulldog only urinates in his bed, but once the bed is removed, he does not urinate. How do I stop him from this habit? He was neutered at age 5 and now he is 6. Because he is getting stiffness in his joints we have to keep a bed down. He is even urinating in the bed when we are in the same room and with guests in the house which is embarrassing.He has been doing this since age 2 and we are frustrated.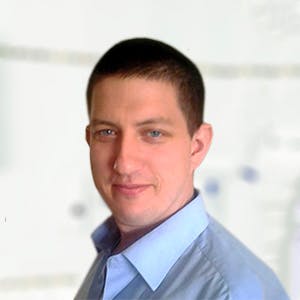 3320
Recommendations
Since this urination only occurs on the bed, it is probably safe to assume that the cause is behavioural and not medical; apart from reinforcement of training and thoroughly washing the bed, there is little else that can be done in these situations. You should have Bauer checked by your Veterinarian to be on the safe side. Regards Dr Callum Turner DVM https://wagwalking.com/training/behavior
Add a comment to Bauer's experience
Was this experience helpful?
Pancake
English Bulldog
2 Years
0 found helpful
Hi, I have an English Bulldog, she is nearly two and is house and crate trained.

When ever I buy her a comfy soft bed for her crate she wees on it. I wash it, sh wees.

If I take it away no wee what so ever.

Any advice as I do t like her on a the plastic crate floor

Cheers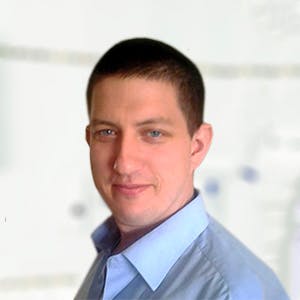 3320
Recommendations
This is clearly a behavioural issue as it only occurs when she receives a new bed or the bed has been washed; there are a few methods to try (see the article below) and at the bottom of that page there is a section where you may ask a certified dog trainer some follow up questions on this issue. Regards Dr Callum Turner DVM https://wagwalking.com/training/accept-a-new-bed
Add a comment to Pancake's experience
Was this experience helpful?
Barny
Shepherd x mastiff
13 Years
0 found helpful
Has Symptoms
Weeing, pooing, back legs weak,
I have a 12 year old shepherd x mastiff His rear end is weak he can walk but sways and wobbles he can't stand for too long without his rear dropping he's been pooing in the house for over a year and now alsopees in the house most days or nights he had a seizure in Feb I don't think is related he had bloods done all come back clear his back legs went yesterday while he was trying to squat to. Poo,he eats soil and seems unsettled at night last night he weed and pooed on his bed I don't know if this is a downwood spiral and we should end his misery or we should keep him going he's still got a appetite and he likes to walk al be it no where near as long as he did before xmas,if we take him vets he will want to do all tests and we can't afford it I'm just concerned he's in pain as after his seizure vet says he probably has a brain tumour but hasn't been diagnosed he does shake his head a bit and squints his eye and whimpers a bit at night but only at night what would you advice is my old boy ready to leave us thankyou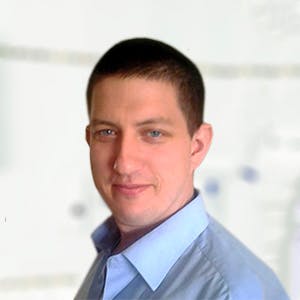 3320
Recommendations
Without examining Barney it is very hard to weigh in on whether it is time or not, you should think about the quality of life and whether Barney has a life or is just existing. You need to make the decision and look at Barney and think if this is good for him or not; we tend to give more weight to the few good days than the many bad days when making a decision, but try to think about it as an outside person looking in. Regards Dr Callum Turner DVM
Add a comment to Barny's experience
Was this experience helpful?
Teddy
Maltipoo
9 Years
0 found helpful
Teddy is 9 years old and has rarely ever had any health problems. His teeth, gums, eyes and ears all look healthy. He's very active and loves to run and play even at this age. But he sometimes doesn't eat even though he's never been picky about food and hasn't been gaining weight. This year, he has been awful about peeing in the house even after being outside. He'll pee on his bed, on my shoes, the bathroom, carpets and even things that may be hanging down. I don't know if it's do to me having a new schedule and he's just not used to it or something may actually be wrong.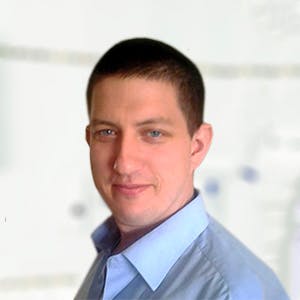 3320
Recommendations
Whilst this does sound more like a behavioural problem since he is targeting specific items, I cannot rule out a medical cause without an examination. Sometimes changes in the home or routine may cause a change in bathroom habits but then some urinary tract disorders and hormonal conditions may cause an increased output of urine which may lead to unwanted urination. I've put a few training guides from our website below for you to try to see if you can train him to go back outside, but I also recommend visiting your Veterinarian to check for any medical cause. Regards Dr Callum Turner DVM https://wagwalking.com/training/stop-peeing-on-the-carpet https://wagwalking.com/training/train-a-yorkshire-terrier-to-pee-outside
Add a comment to Teddy's experience
Was this experience helpful?
Remy
Beagle
7 Years
0 found helpful
We recently adopted this beautiful dog and take him for evening walks where he wees alot and gets let out again for toilet before bed, he is put to bed in the laundry and he seems to sometimes wee on his bed by the morning. It means I have to wash all his blankets and his bed almost every day.
What could be the reason for this?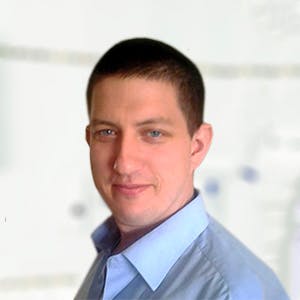 3320
Recommendations
There are various causes for urinating on his bed which may include behavioural marking, stress/anxiety (especially if you don't know what his history is), urinary tract infections, weak bladder among other issues. You should get Remy checked over by your Veterinarian to be on the safe side to look for any medical issues, but if there is a behavioural component it may take a lot of work to get to the bottom of it. Regards Dr Callum Turner DVM
Add a comment to Remy's experience
Was this experience helpful?
Benji
Cavachon mix
18 Months
0 found helpful
Hi there, I have a 18 month old cavachon mix who has recently started urinating in his bed and on all his belongings, even his food bowl. He has never been easy to train since we got him when he was 4 months old. When we first got him we lived in a small flat and after around a month we got him to use his pads which have always been kept in the kitchen were he also sleeps. A few months ago we moved to a house and he was great, the kitchen was bigger and he loves getting into the front garden during the day to do his business out there and at night he'll go on his pads. However, this past month or so, he's slowly gotten worse out of nowhere, having accidents all over kitchen but these past 2 weeks have been the worst as all he does is pee on his belongings - on his bed, toys and he will even knock his food bowl over and pee on top of it. He is both mine and my mum's dog and she's just about had it with him, she can be quite tough on him sometimes, however he's quite used to it and after she shouts at him he stays away from her for a whole of ten seconds before he'll run back over to her and play nice. We really need some advice though because I do worry she'll give up with him and I won't have much of a say. If you have any advice it would be greatly appreciated. Thank you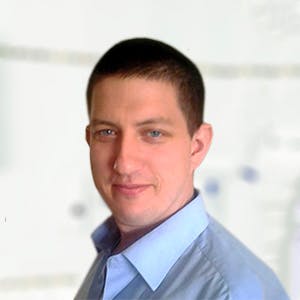 3320
Recommendations
If Benji is urinating only on his stuff and not on anything else making a conscious decision to do so is certainly a behavioural issue which makes it very difficult to determine a specific rationale in Benji's mind for this; house training and punishment is required to enforce the training but I have no quick fix for you unfortunately, we have many training guides (see link below) but nothing specific for a behavioural cause. It would be good to check in with your Veterinarian to check for any possible medical causes for this like urinary tract infections or kidney disease. Regards Dr Callum Turner DVM https://wagwalking.com/training/behavior
Add a comment to Benji's experience
Was this experience helpful?
Zoe
Dachshund
2 Years
0 found helpful
Hi, I have a 2 yr old Doxie named Zoe, she has always urinated on the pad with no issues. She came to us at 8 weeks old already pad trained. Recently she has begun scratching on her pad (which she has always done) but then she will run to her bed and urinate on it instead. We have had no changes in the house, the pad is kept in a tray, and she always has access to it. My husband and I are stumped. Please advise if possible.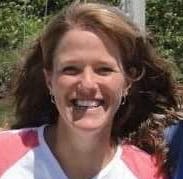 1611
Recommendations
That is unusual behavior to begin suddenly. It would probably be a good idea to have her examined by your veterinarian and have a urine sample analyzed to make sure that there isn't an underlying cause for her to have started to have this problem. If her urine is healthy, it would be a good idea to get rid of that bed, as the smell from her urine will be very difficult to get rid of, and she may continue to urinate there until the smell is gone.
Add a comment to Zoe's experience
Was this experience helpful?
Bella
Borzio
9 Months
0 found helpful
Our Borzio puppy (9 months) Bella intentionally peed on her bed last night. My husband took her for a 30 minute walk. She did not pee at all. When she got home, she wanted to get on the couch, which is a no no in our house, and we had to remove her twice. That is when she peed in her bed. A full bladders worth. She had not peed in the house in 3 months. This is why we believe it was deliberate. She made no effort to disguise it. She did it right in front of me. Advice or thoughts on how to prevent this from happening again?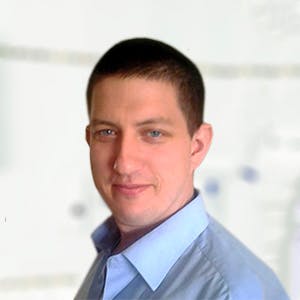 3320
Recommendations
Intentional peeing may be caused by her disapproval of something in the home or marking an area; but you should punish her and ensure that the stain is thoroughly cleaned to remove the smell as the may urinate there again. I've placed a guide below to not peeing on the rug, I don't have a specific one but the principles are the same; there is also a section to ask a question to a certified dog trainer as well. Regards Dr Callum Turner DVM https://wagwalking.com/training/not-pee-on-the-rug
Add a comment to Bella's experience
Was this experience helpful?
Rennie
Cocker Spaniel
13 Years
0 found helpful
My 13 year old cocker spaniel continues to wet the bed at night. I have thrown out countless beds and I don't know how to help him. He has arthritis and is blind and deaf. What can I do to help him not have accidents? I want him to have a soft bed but hate that he wakes up covered in urine at night. I'm told he's in great health for his age by my vet but am worried because urine is acidic and can cause skin infections.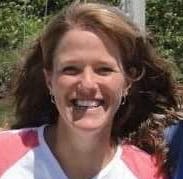 1611
Recommendations
If Rennie has not had any lab work done recently, it would be a good idea to see your veterinarian and have his blood and urine analyzed. He may have a bladder infection, or he may have a systemic disease causing him to urinate more, and those things well need to be treated to stop him from urinating on his bedding. I hope that he is okay.
Add a comment to Rennie's experience
Was this experience helpful?
Alice
Beagle
2 Years
0 found helpful
Hello! I have an 2 years old beagle female. She kept wetting her bed in her sleep. After having urine and blood tests the vet concluded she had UTI and gave her a 21 days antibiotics treatment. While she was taking the treatment my boyfriend was out of town and she did not have any accidents. He has been back for a couple of days and the problem reappeared. We went to the vet but there are no signs of UTI . My boyfriend is more harsh on her as she needs to be better trained and he is only following the advice the dog trainer gave us. He never hit her or anything like that. She does have a submissive behavior when it comes to him as sometimes she pees only if he pets her. She had the same behavior towards the dog trainer. We would need some advice as we don't know what to do anymore. I am tired to washing her bed every morning and I want to understand this behavior and how we could help her.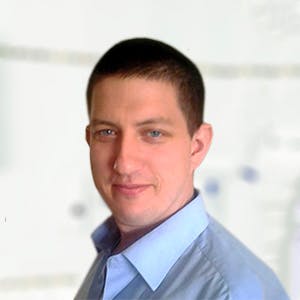 3320
Recommendations
This certainly sounds like the behavioural issue, we have an article on our site linked below on controlling submissive peeing; at the bottom of the page there is a section where you can ask a certified dog trainer a question if you need any clarification. Regards Dr Callum Turner DVM https://wagwalking.com/training/stop-submissive-peeing
Add a comment to Alice's experience
Was this experience helpful?
Simba
Pomeranian
7 Years
0 found helpful
We have recently taken on a new adopted dog. He is 6.5years pomeranian/ pekingese who had come from a very stable background and only given up because his owner passed away. We had him for a month and now he has started peeing in his bed on purpose. He doesn't seem stressed and he is very energetic and doesn't seem sick.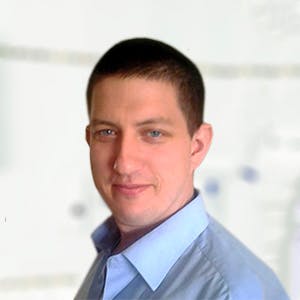 3320
Recommendations
There are various reasons for a dog to urinate on his bed, but if he is making a conscious effort then it may be just behavioural which needs to be addressed with training. Obviously if there is no improvement with training you should visit your Veterinarian to look for evidence of a medical cause for this urination. Regards Dr Callum Turner DVM
Add a comment to Simba's experience
Was this experience helpful?
Amber
mongrel
2 Years
0 found helpful
Hello, 9 months ago we adopted Amber a rescue dog from eastern Europe. She is a 2 year old Labrador cross and is very nervous in various situations, we are unable to walk her around other dogs and she is very nervous of our cat who now has to live upstairs. For the past 3 months Amber has started wetting her bed every night and sometimes during the day whilst fast asleep. We think she may be suffering from PTSD as we were warned before we had her that she has probably witnessed some very violent situations in the dog pounds. Do you have any advice on how we can help her?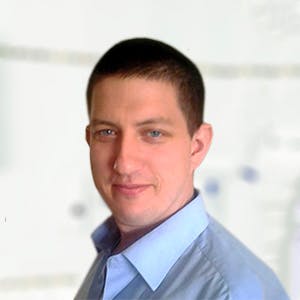 3320
Recommendations
These types of cases are never easy and there is rarely a quick fix, it is a case of ensuring that you time trips outside well, showing disapproval of urination and offering reassurance whenever Amber is scared. I wish I had a quick fix, but all you can do is take her out frequently and thoroughly wash all bedding after each urination episode. Regards Dr Callum Turner DVM https://wagwalking.com/condition/post-traumatic-stress-disorder https://wagwalking.com/training/not-pee-at-night (general advice)
Add a comment to Amber's experience
Was this experience helpful?
Naboo
French Bulldog
7 Years
1 found helpful
Has Symptoms
Urinating In House , bed wetting
Hi, we have 2 French Bulldogs, both aged 7. Our dog (Omar) has always been pretty clean, but our bitch (Naboo) constantly pees in her own bed and also in Omar's as they don't seem too fussy as to which bed they sleep in. They sleep together in the kitchen. Is there a spray we could use that may deter her from doing this?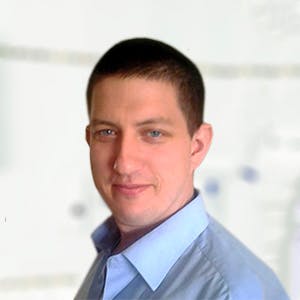 3320
Recommendations
You need to first determine whether the urination is intentional or not, if it is intentional you need to determine whether she is just urinating because she wants to or is squatting because she cannot hold it any longer; if she urinates in her sleep or whilst walking there most likely is a medical issue there. Multiple reasons may lead a dog to keep urinating in a particular place, many times smell; you should clean both beds on a high temperature wash and steam clean if possible to try and remove any odour. If the cause is medical, you would need to discuss with your Veterinarian whether it is hormonal, neurological or other cause. Regards Dr Callum Turner DVM
Add a comment to Naboo's experience
Was this experience helpful?
Zoe
Australian Cattle Dog
7 Weeks
0 found helpful
We have a 7 week old Australian Cattle Dog that we are trying to crate train. She does fine in the crate and will even go in during the day on her own. The problem is, she pees her bed multiple times each night. She will whine or paw at the crate to go outside and we take her, but she only goes poo outside. Her bed will already be wet and she won't use the yard to pee. Any suggestions?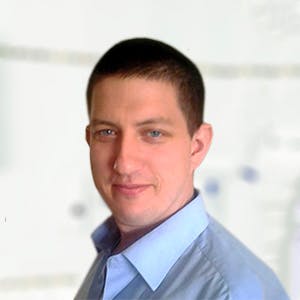 3320
Recommendations
Seven weeks is still quite young and you need to be patient, I know it is frustrating but it is just a case of continuing training like you have been doing; if there is no improvement over a period of weeks or months then there may be a medical issue. The link below refers to a Beagle puppy but the principles are the same for any breed, have a look through and there is a section at the bottom where you can ask a certified dog trainer a question regarding behavioural issues. Regards Dr Callum Turner DVM https://wagwalking.com/training/crate-train-a-beagle-puppy
Add a comment to Zoe's experience
Was this experience helpful?
Bella
Labrador Shepherd
5 Months
1 found helpful
Has Symptoms
Urinating in bed and Anxi
Bella is a 5 month lab Shepherd mix And before she had done really well potty training and she's always been very anxious and now she evens wets her bed .. Should I be concerned?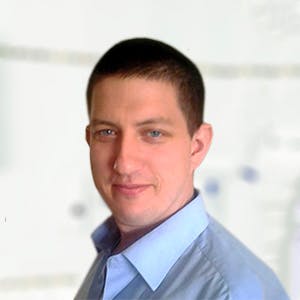 3320
Recommendations
If Bella is urinating in her bed, you need to make it clear that this is not accepted behaviour and you should clean the bed each time to remove the smell of urine so that she doesn't continue to urinate there for that reason. Anxiety may cause some behaviour like urination to occur, make sure that you have Bella on a urination routine and is let out regularly to do her business. Regards Dr Callum Turner DVM
Add a comment to Bella's experience
Was this experience helpful?
Rain
Doberman Pinscher
6 Months
0 found helpful
I have a female Doberman 6 months for the past 2 months has been wetting in her bed, she will randomly wet at night doesn't matter in what, we have tried cratering her, she weed in that, left in front room, she will pee in her bed in there, we've tried putting her in the kitchen, same thing. We've left crate door open, seems to be no trigger, she happy and content. Help it's driving me mad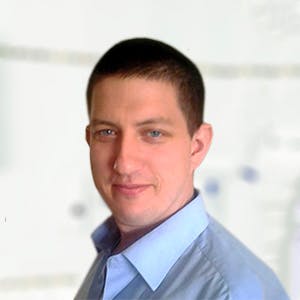 3320
Recommendations
The bed needs to be cleaned thoroughly in the washing machine, with a steam cleaner or other effective method because if Rain keeps smelling the urine she will continue to urinate there. I don't have a training guide yet on not urinating on the bed but we have one for night time which is linked below. Regards Dr Callum Turner DVM https://wagwalking.com/training/not-pee-at-night
Add a comment to Rain's experience
Was this experience helpful?
Daisy
Boston Terrier
15 Days
0 found helpful
Hello!

We have a 15 year old Boston Terrier - Daisy. Lately she has been digging frantically in her bed (and on pillows she pulls down onto the floor) and then full-blown urinating on the spot she "dug". She is almost completely deaf, takes thyroid meds but otherwise healthy. Her doctor cannot find a medical reason for this behavior - says it may be cognitive. She also sometimes becomes very anxious and burrows through things - for instance she will empty all the trash cans and burrow through my closets. We have no idea what causes these outburst. One other thing - she had a bout with vestibular disease about a year ago and she still had a bit of a head tilt. Do you have any suggestions for keeping her from urinating in her bed? Many thanks!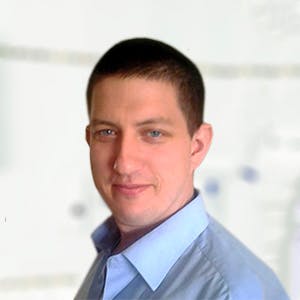 3320
Recommendations
This may not be able to be controlled, you can try cleaning her bed so that there are no smells associated with urine for her to go back to; but given her age and the nature of the urination it is possible it isn't reversible. Apart from cleaning her bed, I cannot think of anything else you can do to prevent this; try to look out for a trigger that causes this behaviour and then try to remove the trigger if possible. Regards Dr Callum Turner DVM
Add a comment to Daisy's experience
Was this experience helpful?
Bella
Jack Russell pomaranian
18 Months
0 found helpful
We have had Bella a Jack Russel x Pomeranian for approx 8 months and took her on as her fifth family she will be 2 in July so hasn't had the most stable of starts in life. She has always been very needy and affectionate towards us however she used to be very very submissive even if I was telling our children off she'd instantly squat and pee, her house training wasn't the best. She has come on leaps and bounds since she has become part of the family however the one issue we have struggled with is peeing in the bed she has always been kept in a crate so we kept that up, one of her previous families kept her in there for very long periods so we come to the conclusion that was the cause of the stress so we have moved her out the crate and she still pees in her bed we have even bought her a new bed and every night she pees. She hasn't had any accidents in the house for a sustained period of time she is very good at letting us know it's timd to go out but as Soon As she goes to bed it's pee time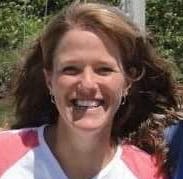 1611
Recommendations
This may be a hard habit to break for her, given her rough start. One thing that might help is to take her for a long walk before bed, and make sure that she is stimulated to urinate. If her bladder is empty, she may not be motivated to urinate in her bed, since she seems to be doing so well otherwise.
Add a comment to Bella's experience
Was this experience helpful?
Luna
Labrador
5 Months
0 found helpful
We have a puppy 5 months old lab mix we got her as an 8wk old puppy, she's recently been allowed to sleep on the bed with us. The last couple of nights my husband has been away and she has peed on our bed while sleeping, she doesn't ask to go out, and she has no problem sleeping on the same spot. What can I do? She's bonded with me more than my husband so I don't think she's worried about him being gone.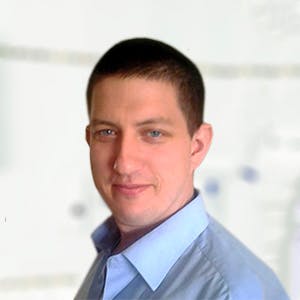 3320
Recommendations
There are a few possible causes for incontinence and with Luna being a Labrador I would recommend checking for ectopic ureters as the condition usually presents around this age and is overrepresented in female Labradors. You should have an examining regardless and an intravenous pyelogram if your Veterinarian suspects ectopic ureters. Regards Dr Callum Turner DVM https://wagwalking.com/condition/ectopic-ureters http://veterinarynews.dvm360.com/correcting-ectopic-ureters-juvenile-dogs
Add a comment to Luna's experience
Was this experience helpful?
Belle
French Bulldog
5 Months
1 found helpful
I recently bought a 5 month old puppy, she came from the same home her parents were in. She will not pee on a puppy pad or outside she will only pee in het bed. Dhe can hold it for hpurs and drinks alot but then chooses to wee in her bed. Especially at night , she has a crate with her bed and a puppy pad but chooses to urinate on her bed. We need help please. She is an ancious dog and doesnt like to be on her own. At night she sleeps in her crate in our bedroom or she howls all night. She follows us round during day and just wants to be with us all the time.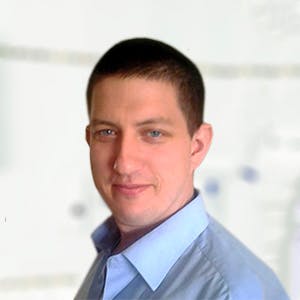 3320
Recommendations
This issue is more behavioural than medical, you may need to restrict access to her bed during the day and leave her in her crate with puppy pads so that when she has no option to go you can praise her for the use of the puppy pad. You also may need to change her bed to a different one if she has associated the sight and smell of it with urination. You may also need to consult with a Trainer to help as well. Regards Dr Callum Turner DVM
Add a comment to Belle's experience
Was this experience helpful?
Jacob
Chihuahua
11 Years
0 found helpful
Our chihuahua has never been 100% potty trained but it has suddenly gotten way out of hand and he has started peeing on our couch and blankets and I even watched him run to his own bed and pee. Does this sound medical related or out of spite? We have a new baby but she is 5 months old now and he just started this the past few weeks and she isn't the first either, it's baby #4! He rarely gets attention anymore because he doesn't let the kids pet him and we are always busy with the kids but this a new low :-\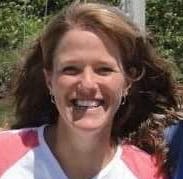 1611
Recommendations
Thank you for your email. Jacob may have a medical condition that needs treatment. It would be best to have him evaluated by your veterinarian and have some testing done to evaluate his urine, kidneys, blood sugar, and systemic function. It may be all the changes in the house, but he may have a urinary tract infection or a disease that is causing him to urinate more. Your veterinarian will be able to examine him and guide you in any treatments that he may need.
Add a comment to Jacob's experience
Was this experience helpful?
Flora
Husky
7 Years
0 found helpful
My dog is a Dalmatian cross husky, she will be 7 in Jan. We adopted her 2 years ago from the spca. She came from a home where she was ignored into a busy loving home with 3 kids who walk and cuddle with her all the time. She is a great dog. There have been some changes the last few months with me going back to work and us adopting a kitten in June, she likes cats more then dogs and we didn't want her left alone in the house. The last 4-5 months she has been peeing in the house. Only in the front room on the carpet and her bed. We have taken her to the vet and they can not explain what is happening other then she is aging. How can we help our puppy!?!? We are really concerned because she won't even move after she pees, she just lays in it.

Thank you so much for taking the time to read and respond

Elizabeth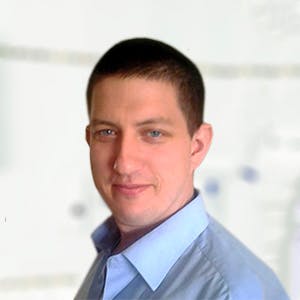 3320
Recommendations
Cases of 'incontinence' may be due to ageing but many times are attributable to a behavioural issue like separation anxiety, stress or another factor. If the urination started after you went back to work or the introduction of the kitten, that may be a precipitating factor; you should think about other changes which have occurred around the home which may be causing distress. Regards Dr Callum Turner DVM
Add a comment to Flora's experience
Was this experience helpful?