What is Unsettled?
When a dog is unsettled, he is unable to relax. He may be unable to rest and may be aimlessly pacing around the house. He may also be panting or may whine and cry. A dog owner is typically very familiar with the normal behavior of his pet, and when a dog is unsettled, or uneasy and restless, he may notice this very quickly.
A dog can become very anxious or stressed when certain events occur, and often become very unsettled. He may whine, bark, pace in circles, and shake. He may also act confused and lick himself repeatedly and have heavy panting. If a dog is unsettled, this may be a sign of an underlying health condition which will need to be addressed by the owner. It may also be something very mild that is causing his restless behavior. Reasons a dog may be unsettled include:
Anxiety
Neurological conditions
Liver disease
Stomach conditions
Constipation
Cushing's disease
Book First Walk Free!
Why Unsettled Occurs in Dogs
An unsettled dog may be a sign of a mild or severe disorder. Only you know your dog, and if your dog typically becomes unsettled when you leave, come home, or if there is a thunderstorm or fireworks, then you may want to consult your veterinarian, but it is not needed if you are able to help him at home. More serious reasons can cause your dog to be unsettled and they include:
Consistent and Severe Anxiety
Dogs can get anxiety, and the symptoms can stem from similar issues that may add to human anxiety. A stressful environment, loud noises from a thunderstorm, or separation issues can cause your dog to be unsettled.
Neurological Conditions
Neurological conditions such as Alzheimer's Disease or senility can cause your dog to pace unknowingly and be very restless. Unsettled behavior can be caused by confusion that comes with neurological conditions that can occur in dogs of any age.
Liver Disease
The liver is responsible for the removal of toxins, proper digestion, and the clotting of blood. If your dog is suffering from liver disease, he may be unsettled and may confusingly pace around the house.
Stomach Conditions
A painful stomach, such as bloating, can cause your dog to become very unsettled. Bloat is a very serious condition that requires immediate medical attention.
Constipation
Like humans, when a dog is constipated it is very uncomfortable. Simple constipation can cause discomfort, and a more serious bowel issue, such as a blockage, requires immediate attention. If you notice your dog has not had a bowel movement in a day, make an appointment with your veterinarian as soon as possible.
Cushing's Disease
When too much glucocorticoid is produced in the dog's body, your dog can be restless and unsettled. This increase of cortisone can cause many different symptoms in addition to being unsettled, such as a swollen belly, increased hunger and thirst, panting, increased urination, and insomnia, to name a few.
What to do if your Dog is Unsettled
If you notice your dog seems unsettled, look for other symptoms as well. Behaviors such as excessive drooling, barking or whining, aggression, and heavy panting may be seen. These and any other behaviors need to be reported to your veterinarian when you take him in. Your veterinarian will ask you questions about your dog's symptoms and how long they have lasted, as well as when they began.
He will then perform a complete physical examination on your companion and check his health history. He may also conduct testing such as a urinalysis, biochemistry profile, and blood work. The biochemistry profile will give the veterinarian information as to how his organs are functioning. He may also recommend other diagnostic tools be used, such as a thyroid test, to check his neurological functions, and any other tests he feels are necessary for an accurate diagnosis as to what is causing your dog to be unsettled.
He may also palpate his abdomen and check for blockages or constipation. Your veterinarian will want to know if he has had a recent bowel movement, or one within the last 24 hours.
Prevention of Unsettled
There are ways to prevent your dog from being unsettled if it is due to conditions such as anxiety. You may consider purchasing a Thundershirt to snuggle him tight if he is anxious due to loud noises. This can be worn all the time if your dog is overly anxious. If your dog is unsettled due to you leaving and coming home, take time to hold him and give him a lot of attention. When you are home, spend as much time with him as you can and simply show him a lot of love and affection.
For underlying health issues, these may be harder to prevent. However, if you take your dog to the veterinarian on a regular basis for his checkups, your physician may be able to notice if a condition is coming on, and may be able to diagnosis it very early. Always pay attention and monitor your dog for different behaviors, and if you notice any, contact your veterinarian rather than waiting.
Cost of Unsettled
For anxiety issues with your companion, the cost may be approximately $300. For a health issue such as a liver condition, which can cause your dog to be unsettled, the cost may be $3000.
Unsettled Questions and Advice from Veterinary Professionals
Shadow
Whippet
2 Years
0 found helpful
My dog is very prone to whining, I think it is out of boredom or for attention but it doesn't seem to matter if she's had lots of exercise and play that day or if it's been a very boring day. She does it when I'm trying to study or have downtime, or if she's been asked to stay when we're eating. A lot of the time it appears to be for no reason at all. I thought she would grow out of it but in the year I've had her it's gotten progressively worse. I ignore her completely when she starts whining, and stop petting her. It's driving me nuts! No one seems to have any advice.
My dog is starting to do the same thing! It's been a little over a year since I've had Cass and at first she usually only whinned when I left. Starting the past few days though she's constantly holding one of her toys to go play fetch. She woke me up in the middle of the night doing it, does it throughout the day. Even now as I am sitting behind a closed door she sits on the other side sniffing under it and Willa whine when I walk out. I'm not sure what to do either because playing with her seems to only make it worse...and it's getting hard to just ignore that for days on end lol. I've thought about a thunder shirt...I've heard those can help calm/comfort some dogs with anxiety problems, maybe it can help or comfort the attention seekers as well?? Might be worth a try!
Add a comment to Shadow's experience
Was this experience helpful?
Sadie
Border Collie
9 Years
0 found helpful
Last night, our dog had about 6 episodes throughout the evening. She would be lying in her bed asleep and abruptly wake up whining, pacing frantically throughout the house with her nose down and back hunched (as if she needed to go to the bathroom) and head straight for one of the doors. We would let her out and she would just stand there most of the time (only twice did she actually urinate), then come back in, lay down, and repeat the process about every 2-3 hours. This only happened one time prior about 2 months ago and hasn't happened since. She is about 8 years old (to our knowledge) as she was a rescued dog. She is on Proin for incontinence, Tri-Heart Plus, and Bravecto. Only seems to happen after she has fallen asleep. Trying to capture video of this as we are not sure what to do.
You mention she is already being treated for incontinence so here is something to keep in the back of your mind - two possible side effects of Proin are confusion and (though possible, I think it's a less common one) urine retention. If this happens then the dog cannot fully empty the bladder. With only a small amount of urine left within the bladder, your dog may feel the urge to go when laying down but after walking to the door, it goes away. Perhaps (since it seems irregular and more side effect like than regular health occurrence) it's something to look into. Not to cause alarm or anything, it is only an outside thought to keep in mind if no other reason can be found..I hope all is well!!
Add a comment to Sadie's experience
Was this experience helpful?
Calli
Boston Terrier
15 Years
0 found helpful
Our dog is blind and deaf and was diagnosed about 6 weeks ago with vestibular disease. We noticed that lately she is disoriented and unsettled, she wont lau down. She gets up and roams bumping into walls and such. We take her out she will go the bathroom, settle for maybe 20 minutes and then shes doing it again.
Our old Maltese Shih Tzu had vestibular diseases and dimentia. He used to wander around the house half the night and was very unsettled for months. He would stand in the middle of the room in the darkness and just bark. With these conditions and poor eye sight night time was awful. It was so sad to deal with and very tiring. We lost him at 15yrs old 18 months ago. Miss him every day.
Add a comment to Calli's experience
Was this experience helpful?
Mels
Yorkshire Terrier
5 Years
0 found helpful
Our little Yorkie started to walk aimlessly around the house drooling and can't focus about a month and a half ago. We have been to vet multiple times with MANY tests performed but no permanent fix. They gave antibiotics and Cerenia and it stopped for two weeks. Then boom, it happens again. First they thought it was GI, then a bladder stone, then ear infection and finally vertigo. Still two weeks later, it happens again.

It always happens at night when they are closed. Any ideas as to what to look for next?

Thank you.
I'm so sorry for your loss, it's so hard to lose our fur babies.
It was a liver shunt. We took her to a big city Vet ER. They found it in less than two hours. Most of that was waiting on doc. They tried to save her by fluids overnight trying to clear out the toxins and $1500 later we had to put her to sleep. She had a bad seizure and didn't come out of it.

The love of my life is gone.
Add a comment to Mels's experience
Was this experience helpful?
Trixie
Jackadoodle
7 Years
0 found helpful
My 7 year old Jackadoodle started whining a few days ago-she never leave my side normally but since the whining she seems stressed and keeps going to my bedroom and staying there? When I take her out, she toilets but then runs right back to my bedroom-sh is eating and drinking fine and toileting fine but she is licking herself down below a lot? She was carrying a toy about like she was coveting it so I took the toy away as I had the same problem with a very similar toy a few months ago and am wondering if it's a phantom pregnancy? If it is-how do I help her? Do I ignore it or pamper her?
Add a comment to Trixie's experience
Was this experience helpful?
Jasper
American Staffordshire Terrier
18 Months
0 found helpful
We've had our dog Jasper for ~6 months. When we first got him he had a very hard time settling down for the night and would pace the house, bark at us, etc. He is a rescue so has obvious stress. Only a crate could calm him down. Now he sleeps with us in our room just fine and is crated 2X a week and the other days he goes to dog daycare. We both work full time but spend a lot of time with him still. He does not exhibit separation anxiety but recently (after we picked him up from his boarding stay) he has exhibited some odd behaviors. At least 3X over the last two weeks he has had a hard time settling again and will not sit in one spot for long. When he does get up he comes and stares at us and whines (we take him out to potty but he won't go) and starts panting as if he's stressed. This is also occurring when he is clearly very sleepy so should be able to go to bed. We cannot figure out why. He has had normal bowel movements, is eating, and exercising regularly. It's driving us nuts and has me very worried! He has never been able to chill. He is either going hard chewing/playing or sleeping, there is no in between. We cannot even sit down and watch a TV show for an hour. I am not sure if it is physical or mental but I want to help him.
Add a comment to Jasper's experience
Was this experience helpful?
Meda
Pekingese
10 Years
1 found helpful
Has Symptoms
Drooling, whining, moving, shaking
My family left a few weeks ago on a trip and it's just been me and my dog. She shakes randomly throughout the day, which I believed to be separation anxiety, but today at random points she would pant, shake, drool, and whine while constantly moving into different positions. Could this all be anxiety related? She still eats and goes to the bathroom regularly, but the whines make me think she may be in pain?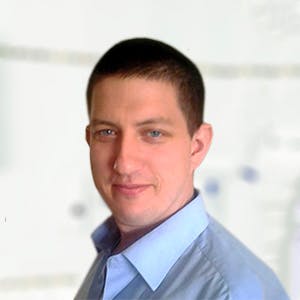 3320
Recommendations
It does sound like separation anxiety and you should try to ensure that Meda is getting plenty of attention during this time, however I cannot rule out a medical cause without an examination. I've placed two articles below on separation anxiety, have a look and see if there is something helpful for your situation. Regards Dr Callum Turner DVM https://wagwalking.com/training/stop-separation-anxiety https://wagwalking.com/training/train-a-small-dog-with-separation-anxiety
My dog is very unsettled most sore at night times pacing around panting crying and doing strange old things. He is perfectly fine during the day time
Add a comment to Meda's experience
Was this experience helpful?
Hana
German Shepherd
5 Years
0 found helpful
I was woken by my German shepherd at 3 am crying at My bedroom door. Not normal behavior. I let her out she came in and refused to go back in my room. So I kept her in living room. Woke to her crying at 6 am. She has been unsettled since. Keeps rubbing her face on the couch and will not sit still for long. And keeps trying to lay in bathroom. Very odd behavior.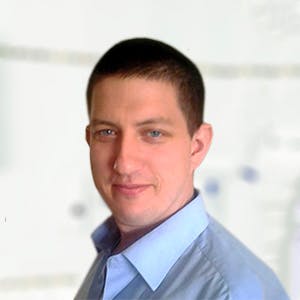 3320
Recommendations
You noted that Hana is taking dexamethasone and an antibiotic, I'm wondering if the dexamethasone is making Hana restless as it is a noted side effect in dogs. However, without examining her or knowing what she is being treated for I cannot say for certain; restlessness may be caused by medication side effects, pain, anxiety among many other conditions. If the behaviour continues, you should visit your Veterinarian for another check. Regards Dr Callum Turner DVM
Add a comment to Hana's experience
Was this experience helpful?
jenny
Cocker Spaniel
6 Years
-1 found helpful
Has Symptoms
heavy breath, heat month,
my dog was restless throughout the day, this has never happened before.she can't sit or sleep at a place more than 3 seconds and keeps moving around. I have already massaged her, she also can't sleep on her left side of the body.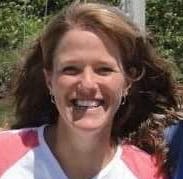 1611
Recommendations
Thank you for your email. Without examining Jenny, I'm not sure what might be the cause of her discomfort or restlessness. She may have injured herself, hurt her back or a limb, or be having respiratory issues. It would be best to have her examined by a veterinarian as soon as possible, as they will be able to assess her, determine what might be the cause of her problems, and recommend any testing or treatments that may help. I hope that everything goes well for her.
Add a comment to jenny's experience
Was this experience helpful?