What is Urinating Uncontrollably?
Book First Walk Free!
Why Urinating Uncontrollably Occurs in Dogs
There are several causes of uncontrollable urination, depending on the severity of the symptoms. These causes can be benign or a serious health threat.
Age-Related Incontinence
As your dog ages, the muscles controlling the urethra lose their strength and your dog may experience leakage while sleeping or relaxing. Additionally, many dogs may become senile in their old age and not realize they are urinating. However, there are also many diseases that affect older dogs and may cause an abnormal amount of urine created in the bladder. The higher volumes of urine build pressure, which may lead to uncontrollable urination due to weakened muscles.
Submissive Urination
Submissive urination occurs more frequently in younger dogs who come into contact with people or other dogs. Usually, your dog will urinate while sitting or even roll onto its back when in the presence of a dog or person to whom feel submissive. Submissive urination is not a medical condition but a behavioral issue and can be corrected with proper socialization and a healthy, abuse-free environment.
Hormone-responsive Incontinence
Hormone-responsive incontinence can occur in both male and female dogs but most often affects spayed females of larger breeds and is observed more frequently in Boxers, Doberman Pinschers, English Springer Spaniels, German Shepherds, Giant Schnauzers, Irish Setters, Old English Sheepdogs, Rottweilers, and Weimaraners.
Urinary Tract Infections
A urinary tract infection (UTI) is the result of a bacterial infection and may cause uncontrollable urination as well as other recognizable symptoms such as pain while urinating, excessive licking of the urinary opening, possible blood in the urine, and difficulty urinating. Older dogs whose immune systems may not be able to defend against infectious agents or dogs that don't have the opportunity to eliminate their urine are more susceptible to urinary tract infections.
Ectopic Ureters
A far more serious condition, ectopic ureter is a physical defect in one or both of the ureters. The ureters are small tubes that connect the kidneys to the bladder. However, when ectopic ureters fail to connect the kidneys to the bladder, urine is leaked out to where the defective ureters lead, such as the uterus or vagina. The bladder is the only organ capable of properly storing urine and any leakage outside of the bladder can cause infection and irritation.
What to do if your Dog is Urinating Uncontrollably
Though more frequently benign in older dogs, you want to watch for any changes in your dog's urination habits, regardless of age, and seek medical attention if you notice more frequent episodes or observe any pain or unusual behavior in your dog. Be sure to note the frequency, when the incontinence first appeared, and any additional symptoms or behaviors you've seen because your veterinarian will ask you several questions to try and determine the cause of your dog's uncontrollable urination.
Depending on the answers you provide during the physical exam, your veterinarian may order urine cultures to determine a UTI, blood tests to determine organ damage as a result of infection, and X-rays or ultrasounds to look for bladder blockage or defects in the ureters. If your veterinarian diagnoses your dog with hormone-responsive incontinence, your dog may be prescribed hormone replacement medication or drugs to help tone the muscles controlling the bladder. In the more severe case of ectopic ureters, your dog will have to undergo surgery to correct the defect.
Prevention of Urinating Uncontrollably
Age-related incontinence may not be entirely preventable, but some medications may help your older dog; however, it is important to safeguard your dog against possible diseases that affect bladder control in older dogs. Making sure your dog has access to clean water and is taken outside often can prevent infections as your dog can eliminate urine as needed rather than storing it in the bladder. Your dog should always have a clean, dry area to sleep in to help prevent another health-related issue from occurring as well.
You should never scold or otherwise, threaten your dog or allows others to do so under any circumstance, including urinating in an unusual place. Your dog needs a safe, comfortable environment to grow and live. Though not a medical condition, submissive urination may result from abusive behavior or vocalization towards your dog. If your dog urinates in your presence or in the presence of other dogs you can correct this behavior through proper socialization and training.
Regardless of age, recognizing the signs of symptoms of incontinence is important as some medical conditions cannot be prevented and must be addressed with your veterinarian.
Cost of Urinating Uncontrollably
Treatment costs will vary depending on the underlying cause of your dog's uncontrollable urination. For example, a urinary tract infection may cost around $350 whereas if your dog has ectopic ureters, the cost may be around $5,000. However, the average cost of treating incontinence issues is around $1,100, depending on your cost of living.
Urinating Uncontrollably Questions and Advice from Veterinary Professionals
Paisley
yellow lab mix
6 Years
0 found helpful
6 year old Yellow lab mix, fully house trained. She had issues with leaking here and there in her sleep. The past month she will pee puddles multiple times throughout the day in the house. I've put down pee pads and she pees right next to them but not on them.
Add a comment to Paisley's experience
Was this experience helpful?
Freya
Shepherd
5 Years
0 found helpful
My 5 year old rescue has been having issues with urination for a few months now. When we adopted her we noticed that occasionally she was leaking urine while she was up and walking around, sometimes while laying down there would also be a small puddle, so we began diapering her since we couldn't have her peeing all over everything while we are at work. It has gotten progressively worse and worse, we've had multiple urine cultures all come back with just small amounts of infection, she's been on multiple courses of both Simplicef and Clavamox. The general consesus from the vet is that it was just incontinence and they started her on Proin which worked okay for about a month. She would go about 6 days without any issues and then she would soak through a diaper one day. After about the first month Proin just stopped working entirely and I'm not sure what else to do, she is soaking through multiple diapers a day and we're at a loss. When she pees in the house even with her diaper on she squats down like she would outside but when you scold her she can't seem to stop the flow. We just adopted her and her brother (Sheperd mixes of some sort not sure what) back in April and we've already spent thousands of dollars on diagnostic testing and we're still here with no answers. When we adopted them in April they had both been spayed/neutered 2 days prior and she had some issues with her incision area at first as well, large red bumps filled with fluid (vet drained them and they never came back). The rescue we got them from refuses to help at all and we are at a loss, I don't want to give her up but I can't keep living like this. We've been to 3 different vets and no answers. Please help.
We rescued a female sheperd about 6 months ago and she just started doing this as well, but already talking about possibvly finding her a new home tells me you should have never brought the dog home to begin with....smh. It is poor pet owners like you that disgust true animal lovers
Add a comment to Freya's experience
Was this experience helpful?
Bruno
Pit bull
1 Year
-1 found helpful
I have a one year old rescue pit mix and he was great when we first got him. Now he is drinking gallons of water a day and literally peeing lakes every 30 minutes. He even peed just while standing waiting for me to throw his toy in the house and has no idea that he even did it. His pee is clear and has nearly no smell.
I have the same issue with my 10 year old Westie. HELP!!! He goes through 10 diapers a day!! Vets can't find anything wrong. He looks like he is convulsing or something when he pees sometimes.
I am having similar issues but my pup is 4. He is house trained and one of the issues with his training was that he wasn't aware of his peeing. With lots of hard work, and after cleaning up a whole lot of modern art style pee patterns, i thought this was resolved. For year, no issues. And just in the last 5-6 months, he's peed on the floor, next to me on the couch, next to me in my bed twice. I've spent hundreds of dollars on tests and nothing came back. I'm at a loss. The only repetitive part of the pattern is he is really cuddle right before he pees. But he is a cuddle pup anyway so it's not that everything he is super sweet he pees. I can't seem to predict it. We have a schedule of going to the bathroom that we stick too. Nothing else has changed.
We have the same problem with a 7 Month old German Shepard. Have you found anything out
Add a comment to Bruno's experience
Was this experience helpful?
Kassie
Mixed
13 Years
0 found helpful
My dog is peeing excessively in the house. Seems she just cannot hold it for as long. She gets up in the middle of the night, or if I'm gone at work, and it is always in the same spot. I thought by getting up early, walking her/taking her out more often and lessening the water she takes in, it would help. It still hasn't. Please offer any help or suggestions that you can. I am going to take her in to the vet this morning to check for UTI. Could this just be old age? What if I don't have a lot of money for surgery? I'm feeling frustrated and beginning to get worried. I used to think it was just because I worked long hours, now it's when I'm home, too. Thank you for your help
If it is in the same spot every time, try placing washable, or disposable pee pads.
Add a comment to Kassie's experience
Was this experience helpful?
Mickey
Standard Poodle
11 Months
0 found helpful
We have had our 11 month old standard poodle since he was 9 weeks old. No abuse at all. We barely ever raise our voices. He is still peeing when excited. He also pees if we take out grooming equipment or basically anytime there is something different. Example; Ice on the driveway so when we went to let him jump out of van we laid a carpet on the driveway. He would not come out and then began peeing in the van when we attempt to coerce him. We are at wits end. We have ignored this behavior for months now but it does not seem to be getting any better. He is fully housebroken. He can go 12 hours within peeing through the night. Any ideas?
Add a comment to Mickey's experience
Was this experience helpful?
Jake
Labrador Retriever
12 Months
0 found helpful
My Jake will be 1 in 3 days. He is a Fox Red British Lab.
He does not do this often, maybe once a month for the last 3 months, but I wake up and he has peed the bed, and bedroom floor is covered in pittle spots. (Like hes walking/running around pittling) This sometimes happens in other areas around the house when hes excited or needs to go out. Which I think is normal. But the bed worries me the most.
He is a very active pup. And well trained (for a pup). If he had it his way I would throw his ball for him 24/7. He is a healthy weight, maybe a little skinny (its hard to not over feed but also keep his weight up when he runs like a cheetah whenever he can!) We also have a 3 year old Black British Lab, Ace. He pillted until recently when he really had to go or got excited. But never in our bed.
Anyone have tips, tricks, advise? Should I be concerned??
Add a comment to Jake's experience
Was this experience helpful?
teddy
poodlemix
Five Years
0 found helpful
I have a 5 year old dog that has recently started urinating in trails in the house. Not a puddle but a trail as if he' walking and peeing. Is there a reason for this behavior? Is it a medical condition or behavioral issue...
Add a comment to teddy's experience
Was this experience helpful?
Maggie
Aussidoodle
1 Year
0 found helpful
My mom got a female aussiedoodle mix,she one years old and has the top training,she's spent at least 8,000 on her in training. Everyday that dog drinks a lake of water,and every second she needs to go out, it's very frustrating to see her whine 24/7 wanting to pee or have water. She has had testing on her when she was a puppy,but I think theirs something wrong because it's not normal for a dog to drink a lake and pee a lake out every second,and her pee is clear and has no smell.my mom thinks she's fine and healthy and refuses to get her checked up, how do I help the dog stop peeing and drinking every second. Also she walks and pees now too and she doesnt even know she's doing it.hope you have an answer for me.
Add a comment to Maggie's experience
Was this experience helpful?
Kolby
Maltese/pom
12 Years
1 found helpful
Our mixed breed male dog Kolby(Maltese and we think Pom)is literally peeing everywhere. He has had bladder stones removed surgically and seemed to do fine until he started peeing no matter how often we walk him. He has actually peed in front of us! He has just finished treatment for a UTI, but is still peeing all over the place. The vet said he had crystals in his urine, but as many times as we have been to the vet nothing has changed. The vet also said his liver enzymes were very high, possibly indicating Cushings, but we cannot afford the treatment for this disease. What, if anything, can we do or ask the vet to do. We are very worried that this will continue and get worse which we cannot handle. He has peed on floors and furniture and it is getting worse everyday. It is getting to the point where we cannot leave him or take him to visit family and friends for fear he will pee in their homes too. Thanks for any help!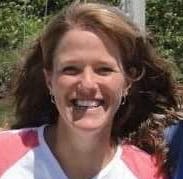 1611
Recommendations
He may have an ongoing UTI, or his liver disease or Cushing's disease may be causing those signs. He may need follow up treatment for his liver disease, as that can cause this problem. I'm not sure how high his values were, or if he is on any liver supplements, but those are things that you can discuss with your veterinarian to see if they will help Kolby.
Add a comment to Kolby's experience
Was this experience helpful?
Luna
Boxador
5 Months
1 found helpful
Ive got a pup who started having a UTI in September just before getting spayed and she was treated for it. Up until then, she was doing great with potty training. 200 dollars later and she has no UTI but she was still uncontrollably urinating everywhere constantly so we blow another 300 bucks on a culture test and find out she can't digest protein, calcium, or magnesium. We're feeding her the vet prescribed urinary care food and giving a chewable twice a day and she is still peeing everywhere uncontrollably. After hundreds of dollars spent at the vet and several different antibiotics, there's been absolutely no change in symptoms and this has been going on for two months now. What do I do?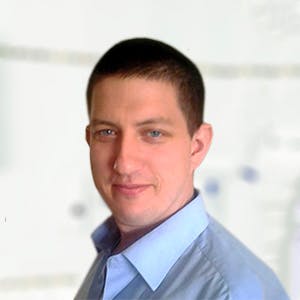 3320
Recommendations
There are various causes for urinary incontinence in dogs which may be attributable to infections, spinal issues, hormonal conditions but I would be tempted to think it may be an ectopic ureter if Luna is a Boxer crossed with a Labrador as this is more common in Labrador females (eight times more likely in females than males) which are three to six months of age. An intravenous pyelogram (x-ray with some contrast media) or ultrasound would be the diagnostic method of choice, check the link below. Regards Dr Callum Turner DVM https://wagwalking.com/condition/ectopic-ureters
Add a comment to Luna's experience
Was this experience helpful?
Jaenick
Mutt
2 Years
0 found helpful
I moved in with my boyfriend two years ago. He has two dogs, a pit/boxer mix and another dog(mutt?.. we have no idea what he is) our pix/boxer mix is fine throughout the day he pees and poops outside etc. But our other dog just seems to be very spiteful. He pees at the most random times, anywhere he is. Whether it's on the bed, floor, kitchen, wherever. Sometimes he will pee multiple times, depending on what we do. If he pees and we make him go to the Kennel he will pee again. Or if we are going somewhere and have to put him in the kennel he pees. We just don't know how to make him stop peeing! Some days even when he's peed in the house multiple times (all times were a good length in time) he could still go outside and pee more. Also his pee smells horrible... Like straight ammonia
Add a comment to Jaenick's experience
Was this experience helpful?
Daisy
lab
15 Years
0 found helpful
My dog is 15 yrs. old, and has arthritis in her hips so bad she can't walk. Urine flows out of her continuously--there is no way to keep her dry. she's been treated for UTI, for spay-related incontinence, and nothing helped. PLEASE give me some suggestions!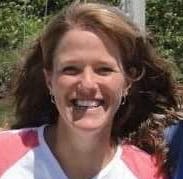 1611
Recommendations
Thank you for your email. Im sorry that Daisy is having these problems. i'm not sure if she is on any medications for her arthritis, but that may help her. If she in on pain medications, sometimes some conditions require a quality of life conversation with your veterinarian. When dogs get to the point where they are not enjoying life, we have the option of kindly ending that pain. It would be best to have a conversation with your veterinarian about her quality of life, any medications that might help with her pain, and what her options are at this point. I hope that she is okay.
Add a comment to Daisy's experience
Was this experience helpful?
Freya
Border Collie
11 Months
1 found helpful
My dog just started peeing whenever I come into the house, take her out of her crate, or scold her (unrelated to the urination) a couple of months ago. I tried to train it out of her thinking it was submissive or excited urination but nothing has changed.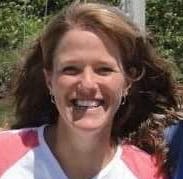 1611
Recommendations
Thank you for your email. Submissive urination isn't something that you can train a dog out of - to resolve that behavior, Freya needs to have her confidence built up, as it happens in more timid dogs. Things like puppy classes and agility training tend to help quite a bit, especially with Border Collies, as they are such smart dogs. It would be a good idea to have her checked out by your veterinarian just to make sure that she doesn't have a urinary tract problem, and they can refer you to good classes or agility groups in your area. I hope that things go well for her.
Add a comment to Freya's experience
Was this experience helpful?
Leica
German Shorthaired Pointer
1 Year
1 found helpful
Has Symptoms
Urinating Outside Litterbox
I have a GSP and she is only one year, when she sleeps or if she lies down she often doesn't have control over her bladder and urinates without even knowing. Could there be a problem because she spends most of the day outside, gets fresh water and goes running every morning. She has been spade and has no pain when urinating. Should I take her to the vet?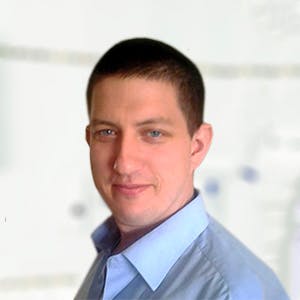 3320
Recommendations
You should have Leica checked by your Veterinarian as there may be an abnormality or other issue leading to unwanted urination; infections, spinal issues, inflammation, nerve damage, hormonal conditions, ectopic ureters (not found in this breed) among other issues may cause this issue. Without an examination I cannot determine the specific cause in Leica's case. Regards Dr Callum Turner DVM
Add a comment to Leica's experience
Was this experience helpful?
Crissy
Chihuahua
7 Months
0 found helpful
What causes a 7 month old puppy to go outside and potty and then 20-30 minutes later pee in the house? If you take her out 6 times in a 2hr span and 20 minutes later she pees in the house , put in her crate and within 1 hr pee 2 times. She has only had about 1/2 cup of water in the 3 hr time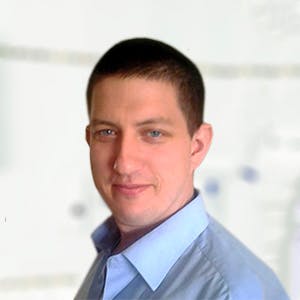 3320
Recommendations
There are a few causes for this level of urination which may include infections, urinary stones, hormonal conditions (Cushing's among others), poisoning, congenital defects (ectopic ureters - more common in other breeds), behaviour among other conditions; this would be something to see your Veterinarian about as there is no one single answer and needs to be diagnosed. Regards Dr Callum Turner DVM
Add a comment to Crissy's experience
Was this experience helpful?