What is Missing Teeth?
Dogs normally go from having 28 deciduous teeth (baby teeth) to 42 adult permanent teeth. While playing with your dog you may see spaces or gaps between his teeth and then realize that he is missing teeth. There are a variety of reasons that your dog can be missing teeth such as:
Losing deciduous teeth
Genetic faults
Periodontal disease
Embedded teeth
Hormone loss
Canine distemper as a puppy
Chewing rocks
Wrong type of chew toys
Dental issues can become serious and painful if not treated by a dental veterinarian.
Book First Walk Free!
Why Missing Teeth Occurs in Dogs
Losing Deciduous Teeth
Puppies usually lose their deciduous teeth (baby teeth) around 6 to 7 months of age; this is a normal process. If you have a puppy missing teeth, it maybe that he is just getting his permanent teeth in.
Genetics
Some dog breeds are born without a few teeth. Breeds such as the Doberman Pinscher and the Collie are commonly affected.
Periodontal Disease
Periodontal disease can cause gingivitis, and loss of bone and soft tissue surrounding the tooth. If not treated, periodontal disease can lead to damage of the jaw bone and the subsequent loss of teeth.
Embedded Teeth
Embedded teeth are teeth that did not erupt during the normal teething process and remain under the gum. Embedded teeth are more common is small dog breeds but may occur in any breed.
Hormone Loss
Hormone loss in a dog's body can lead to decreased bone mineral content and strength. This can weaken the tooth anchorage and can increase the chances of developing periodontal disease.
Canine Distemper as a Puppy
Canine distemper is a very serious disease which is often fatal. Canine distemper can cause the destruction of the cells responsible for producing tooth enamel. Therefore, if your dog survived the distemper virus, his teeth may be more susceptible to erosion.
Chewing on Rocks
Strange as it may sound, some dogs like chewing on rocks. It may be that he was starved as a puppy and learned to eat anything he could find. It may also be out of boredom or wanting attention. Regardless of the reason why your dog chews on rocks, biting rocks will fracture and break off his teeth.
Wrong Chew Toys
There are some chew toys that can cause your dog's teeth to crack and fracture. Hooves, antlers and nylon bones are too rigid and will cause damage to your dog's teeth. Compressed rawhides can also fracture teeth; they also cause choking. On a side note, compressed rawhides not made in the USA may have toxic compounds and chemicals.
What to do if your Dog is Missing Teeth
If your dog is missing teeth he should be seen by a dental veterinarian. The doctor will take dental x-rays which can determine if there any embedded teeth. Embedded teeth will need to be surgically removed or they may become dentigerous cysts. Teeth that are fractured will need to be extracted. Dogs with periodontal disease will need a deep dental cleaning, gum surgery and anti-inflammatory medications.
Owners of dogs that undergo extractions and surgeries will be provided instructions for home oral hygiene for the patient. For dogs with enamel deficiencies, the veterinary dentist may recommend restorative therapy for enamel hypoplasia. It is not a permanent procedure but it can help the dog's teeth not to erode. The protective sealants will need to be replaced periodically. Hormone loss sometimes is treated with soy isoflavones. Soy isoflavones can actually help restore bone mineral count and strength.
Prevention of Missing Teeth
Dogs should have dental cleanings every 6 months to help prevent tartar and buildup. There are also dog toothbrushes and toothpaste than can be used daily. Do not use human toothpaste on your dog; it can cause him stomach irritation and in fact, toothpastes containing xylitol can be lethal to canines. If he is not crazy about the toothbrush there are pads or finger brushes that may be used instead. Provide him with safe toys. If your dog chews on rocks all efforts to remove the rocks from the yard should be undertaken. The rocks will not only damage his teeth but can choke him and cause an abdominal obstruction.
There are also tartar control treats for your dog which can help to eliminate tartar and plaque and also keep his breath fresh. Another preventative suggestion is to not feed your dog ice cubes. Ice cubes can chip your dog's teeth.
Cost of Missing Teeth
The cost of missing teeth may vary. An annual dental exam may be around $250. This yearly expense could rise in the event of a cleaning but will still be more economical than dealing with periodontal disease, which can be averaged at about $2500.
Missing Teeth Questions and Advice from Veterinary Professionals
Marlin
Shih Tzu
5 Months
0 found helpful
I have a 4 mo old male shihtzu. We received him at 9 wks of age and am clear of his age bc I received pics of birth and growing stages. He has yet to have his front teeth on top and bottom push through the gums. You can feel them but they have been the same for three month. He doesn't seem to be bothered by this as he eats fine and chews on toys and treats without pain or discomfort. Will they eventually come through or does he need a trip to dentist? Is this a sign of genetic malfunction or disease! Or inbreeding?
I just got a shih Stu 7weeks and he has no teeth at all should I take him back. Is this a bad sign regarding future health problems
Hi My Jack Russell is 6 years now and his middle teeth never developed. Vet wasn't to worried He will NOT let me or the vet look in his mouth.He does not seem to chew very much which can be a problem for his health. We just noticed when he yarned one day.Anyone else have this problem
Did your boy ever get his teeth? I have a 9 week old Shichon with no front teeth yet.
Add a comment to Marlin's experience
Was this experience helpful?
Sheila
Siberian Husky
8 Months
0 found helpful
I have an 8 1/2 month Husky and while most of her adult teeth have erupted, she doesn't appear to have any of her lower premolars while her top set have grown in fully. No sign of them emerging any time soon, but also doesn't appear to cause her any pain. Should I just wait longer if it sometimes takes longer for premolars to emerge, or should I get that checked out by her vet at this point when I get the chance?
Add a comment to Sheila's experience
Was this experience helpful?
Whitney
Pug Pit
10 Years
0 found helpful
Tooth fell out during tug of war. Now dripping from one side of her face. Isn't acting differently. Had been eating prior normally. Whole back tooth fell out including root. Top of tooth was clean and bottom was black/brown. What should I do and what is the cauSe. She's a 10 year old pug.
Add a comment to Whitney's experience
Was this experience helpful?
Tonks
Labradoodle
12 Weeks
0 found helpful
My female labradoodle puppy is 12 weeks and her lower canines have yet to come in. She appears to have all her other baby teeth. This was mentioned and observed by the vet w the breeder before I got her as something to watch... Should I be concerned?
Add a comment to Tonks's experience
Was this experience helpful?
Gracie
Beabull
14 Months
0 found helpful
My dog has 2 tiny white points behind each lower fang they look like teeth that are still coming in but they haven't changed in months and I don't know if this is cause for concern. She's constantly mouthing our fingers. It got to the point we've been giving her canine aspirin. I know medicating for the rest of her life is not ideal but it's the only way she won't bite us.
Add a comment to Gracie's experience
Was this experience helpful?
Elvira
Pug
14 Months
0 found helpful
I have a 1 year old pug who's upper canine baby teeth still haven't fallen out and they are wearing down a lot. Her lower adult canines are there though. I'm worried if they don't come out and allow the adult teeth to come in soon it could adversly affect her mouth. My vet says he's never seen anything like it before.
Add a comment to Elvira's experience
Was this experience helpful?
Tobius Oliver
Yorkie poo
4 Years
0 found helpful
Hi, my dog is 4 years old and he lost his first front tooth and it looks like he will lose his second one. Is this bad? If they dont grow back in i'm really worried it will affect his health. I feel like he is too old to be losing baby teeth. I don't see symptoms I just see a missing tooth.
Add a comment to Tobius Oliver's experience
Was this experience helpful?
Danae
Pomeranian
2 Years
0 found helpful
My 2 and half year old dog has quite a few gaps I can't tell if its tooth loss or if she just has a lot of gaps. She has one loose tooth but the top of it still connected and black/brown I'm nervous because I don't know if its gum disease or is she was born like this. I can't afford to bring her to the vet as of right now. She seems perfectly fine but her mouth isn't.
Add a comment to Danae's experience
Was this experience helpful?
Winnie
Maltese
8 Years
0 found helpful
I have a 8 year old
female Maltese/yorkie. She only has and has only had 4 lower incisors. My vet is trying to tell me she must have lost 2 of them, I am 100% sure that she's only ever had 4. Is this just a genetic anomaly?
Add a comment to Winnie's experience
Was this experience helpful?
Armondo
Rat Terrier
7 Years
0 found helpful
7 years old Rat terrier with an overbite rescued at 1 1/2 years old. He never chewed anything I gve him, Chew toys were ignored, his top front teeth have been lost, still chews his food on the sides. Loves all food, dry and wet.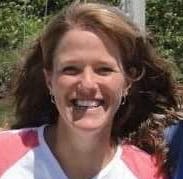 1611
Recommendations
I'm not sure what your question is about Armondo? If you feel like he has dental disease, which is quite common in dogs, it would be a good idea to have him seen by a veterinarian, as they can assess his mouth and see what treatment or care he may need.
Add a comment to Armondo's experience
Was this experience helpful?
Chyna
Putbull
8 Years
0 found helpful
Hi my pitbulls bottom right fang.its really low. I think it just broke not sure. But is pulling it out ok for them to live with or should i get her a root canal or something.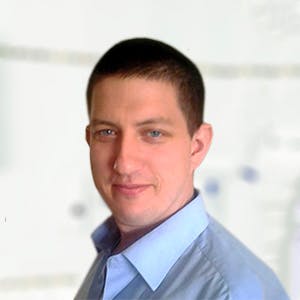 3320
Recommendations
An extraction is probably the easiest and cheapest way to deal with a chipped tooth, there are options available for root canals, fillings, crowns etc… but in a dog in a normal domestic setting he would be fine just having it extracted. However, if you're thinking cosmetically then some restorative dentistry may be needed. Regards Dr Callum Turner DVM
Add a comment to Chyna's experience
Was this experience helpful?
Liam
Cockapoo
9 Months
1 found helpful
My dog was playing around with his cousin until we noticed his tooth on the floor. We don't know what is going on. He was just chewing some toys and started running around like crazy. The rest of his teeth are fine it is just that one missing tooth. Wondering if I should take him to the vet?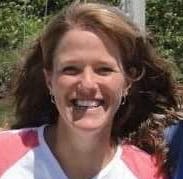 1611
Recommendations
All dogs do have deciduous, or 'baby' teeth that fall out normally. Whether this tooth was a baby tooth or a damaged permanent tooth is hard for me to determine without seeing Liam. It would be worth taking the tooth, and Liam, to your veterinarian for a quick checkup to see if he has a problem or if that is normal for him.
We found out it was a 'baby' tooth. Thank You!
Add a comment to Liam's experience
Was this experience helpful?
Rj
Cock-A-Tzu
5 Months
1 found helpful
My dog is 5 months old he is a shi tzu, cocker spaniel mix. He has very little teeth. His two sisters have all their teeth yet he does not have very many, also both his eyes are cherry eyes. What should I do about his teeth? What would cause that?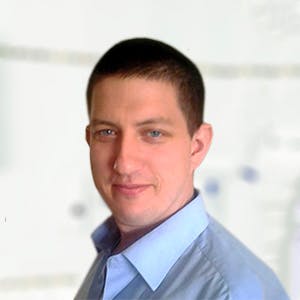 3320
Recommendations
Typically it takes up to around six months for all teeth to come in; if after six months of age there are teeth missing, a dental x-ray would be valuable to see if there are teeth below the gumline or not. Some teeth don't form so they cannot erupt, however give it another month or so and if there are still teeth missing an x-ray can be done the same time as cherry eye correction. Regards Dr Callum Turner DVM
Add a comment to Rj's experience
Was this experience helpful?
Daisy
Chihuahua toy poodle
9 Years
1 found helpful
My dog has very few teeth left and is pretty old she hasn't had very good dental care she is my family dog we didn't know to brush her teeth and now she puts up a big fight whenever we do try to brush them we don't have the money now to go to a vet is there something I could to now to help her she also sneezes a lot I'm not sure if this is related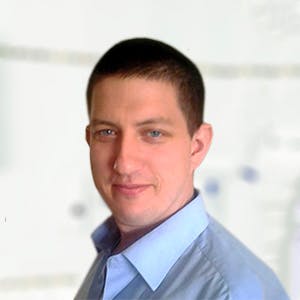 3320
Recommendations
I didn't realise you asked two questions under different pages: it is possible that the dental issues and sneezing are related; it can be difficult to brush teeth when they are sensitive and when a dog isn't used to having their teeth brushed. You should try to feed Daisy a paste of smooth wet food and water mixed together which should go down easier. You should also try to find a nonprofit on the link below or a charity clinic in your area to help with the cost of dental extractions. Regards Dr Callum Turner DVM www.dogingtonpost.com/need-help-with-vet-bills-or-pet-food-there-are-resources-available/
Add a comment to Daisy's experience
Was this experience helpful?
Oliver James
French Bulldog
7 Months
2 found helpful
My French bull dog is 7 months old and is missing a lower canine tooth. I've felt his gums and it is smooth no sign of a tooth at all. All his other teeth seem normal and straight. Wondering what I should do?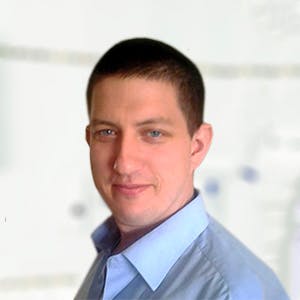 3320
Recommendations
By four months of age the canines should be out; there are two possibilities that can be explored with one simple oral x-ray which will determine if there is a canine tooth present under the gumline or not. Whilst both possibilities are uncommon, they may still occur; it is important to determine whether the tooth is present or not and your Veterinarian will discuss your options which may include a cosmetic crown as desired. Regards Dr Callum Turner DVM
Thank you for your advice!
Add a comment to Oliver James's experience
Was this experience helpful?