What is Coughing and Hacking?
When we humans cough, it is usually to clear our throats; however, dogs have no need to cough or hack. While some coughing is normal in dogs, especially if it can be attributed to eating or drinking too quickly, excessive coughing and hacking with no obvious reason can be a sign of a potentially dangerous disease. Several conditions can cause your dog to cough and/or hack:
Kennel cough
Tracheal collapse
Canine distemper
Heart disease
Fungal infections
Other possible causes (allergies, internal parasites, coccidiosis, auto-immune illness)
Book First Walk Free!
Why Coughing and Hacking Occurs in Dogs
Kennel Cough
If your dog has been boarded lately or somehow come in contact with a large number of dogs, and he has developed a deep, hacking cough that gets worse with exertion, then your dog may have kennel cough. Caused by the highly contagious bordetella infection, kennel cough is associated with severe coughing and inflammation. Any age or breed of dog can become sick with bordetella.
Tracheal Collapse
Listen to the sound of your dog's cough. If your older or overweight dog develops a cough that sounds more like a honking sound, it is possible your dog is experiencing a collapsed trachea. Other signs you may notice are gagging while eating or drinking, low tolerance for activity, and episodes of respiratory distress. In addition to elderly and overweight dogs, small breed dogs have a higher incidence of tracheal collapse.
Canine Distemper
Dogs do not normally show signs of a common cold the way humans do; if you notice your dog exhibiting lethargy, a yellow, mucous discharge from her eyes and nose, and a dry cough, it is possible your dog is experiencing canine distemper.
Heart Disease
Congestive heart failure is present when the heart becomes enlarged and obstructs airways, thus producing a cough and/or gagging episodes in your dog. Heartworms can also cause a dog to cough excessively. Pericardial effusion is the buildup of fluid around the heart, also causing your dog to produce a "wet" cough or a gagging sound. Be sure to notice if this cough occurs mostly at night or when your dog is lying down as this is a sign of fluid gathering around the heart. Great Danes, Cavalier King Charles Spaniels, and all older dogs are at risk for heart disease.
Fungal Infections
Do you happen to live on or near a farm? Do you happen to have chickens or live near chickens? Has your dog developed a "wet" cough that almost sounds like a gargling sound? Then it is highly possible your dog could have inhaled some fungal spores or animal droppings and is now coughing as a result. Dogs can also inhale fungal spores after spending time in damp areas. Fungal infections can lead to pneumonia, so if you suspect this is the problem, get your dog to the vet immediately.
Other Causes
Always be sure that your dog has not swallowed a foreign object that might be stuck in his throat. A foreign object does not have to choke the dog, but can be a huge irritation. Allergies can make your pup as miserable as they make humans. Pollen, mold, household dust, and insect mites can have much the same effect as they have on humans. If allergies are what is plaguing your pooch, you will also notice itchiness in him. Although it is very rare, dogs can develop tuberculosis. You may notice a "wet," productive cough accompanied by bloody phlegm. Coccidiosis is another disease that is characterized by a wet, productive cough. Because these symptoms can signal both mild and more serious diseases, it is imperative that your vet diagnose the cause of the cough. Any age or breed of dog can suffer from allergies, tuberculosis, coccidiosis, or other auto-immune illnesses.
What to do if your Dog is Coughing and Hacking
Because the disease that is causing the coughing or hacking in your dog could be serious, it is best to see a vet so that he can do a physical exam and some lab tests to confirm diagnosis. Kennel cough is generally not serious in otherwise healthy dogs; however, if your dog is very young or a toy breed, untreated kennel cough can lead to pneumonia, and should be treated by a vet. The characteristic goose honk of tracheal collapse must be professionally treated. Medication is most likely necessary, and surgery may be a possibility as well. Distemper is usually prevalent in dogs who have not been vaccinated; often distemper develops in dogs who are in the process of receiving all their shots (when immunity from the pup's mom is decreasing, and vaccines have not provided full immunization just yet). Distemper can be fatal, especially in younger dogs. Heart disease is highly serious; however, if it is caught early, the prognosis can be positive. Any suspicion of heart disease should be treated by your vet. Fungal diseases can lead to pneumonia, so they should be diagnosed and treated by a vet, as should any persistent cough.
Prevention of Coughing and Hacking
Always keep your dog's vaccinations up to date, as they protect against canine distemper and the bordetella virus that leads to kennel cough. Do not kennel your dog in dirty cages, old chicken coops, or near pigeons as they might inhale the bird droppings and develop a fungal infection. Maintain your dog's chew toys; once they start to get worn, throw them out so your dog won't accidentally swallow part of a toy.
Cost of Coughing and Hacking
Treating coughing and hacking in your dog can range from less than $100 to $2,500; kennel cough generally costs $650 to treat.
Coughing and Hacking Questions and Advice from Veterinary Professionals
Cash
rat terrier mix
2 Years
3 found helpful
My dog has been coughing and hacking ever since we came home from visiting someone. We thought he swallowed a bone, but it's been a week. Recently, my other dog cash started coughing the same way. Are they sick? Is it even possible for them to spread any type of coughing disease? Please help
He has not been in a kennel ever. They are building new homes in back of my house. Maybe the dust? Can I give him cough medicine?
Helpful indeed. I can't afford a vet right now. 78 yr old grandma. No car to transport my pet. He is 11 yrs old lab. Please refer a free clinic in the Charlotte NC area. I would be so grateful. I'm so afraid of losing him.
Hi,

I work at a kennel, and what you're describing sounds like Kennel Cough. It is essentially a doggy cold. Keep an eye and if they don't start to feel better, i.e., reduced to no coughing in the next 48 hours, I would take them to the vet.

Thanks
Add a comment to Cash's experience
Was this experience helpful?
Greyson
Weimaraner
7 Years
3 found helpful
Has Symptoms
dry hack frothing at mouth
I have a 7 year old Weim he hacks and like he's trying to get something out of his throat and goes on for several min but nothing comes out but his mouth froths a white foamy saliva but just a little but it sounds scary, I have checked his mouth and down his throat its not red and there's nothing in his throat but then he clings to me the rest of the night afterwards. He is over weight at 95 lbs but he is short for a weim his rear are higher than his front, he does eat fast so I give him a 1/3 of a cup at a time and take a min to let that go down so he doesn't puke and re-eat it, he drinks plenty of water and is exercised daily, I know its not kennel cough he has the vaccine, so i'm thinking it's something else i am not aware of, my father states it could be a hickory nut or a stick he has chewed on when running around outside.
Thanks
Add a comment to Greyson's experience
Was this experience helpful?
Abby
chow chow mix
16 Years
1 found helpful
My dog has been coughing and hacking for a couple days now, and we're concerened about a potential heart problem due to her age. She is otherwise healthy, aside from artheritis, and is acting like her usual self.
Add a comment to Abby's experience
Was this experience helpful?
Charlie
Rat Terrier
13 Years
1 found helpful
Hi. My 13 year old Rat Terrier has been hacking when she gets excited since birth. But for the last few months, she hacks, coughs, and gags when laying down, when walking, or when just doing nothing. She looses her balance often and falls. She sleeps and eats normal. She has been healthy her whole life, weights about 14 lbs, but is going blind and deaf. She is not on meds for anything. Thank you for any information you can give me.
To Charlie's owner..... What Charlie is going through sounds EXACTLY like what I am experiencing now with my 11 year old chihuahua, Cupcake. The only thing that isn't happening to her is the lose of balance and falling. She did go through that a few months ago and the vet said it was vertigo. She took the meclizine pills, but it only lasted a day or two. However, she is now completely blind. She has had tracheal collapse since she was a puppy too.... she would have the hacking honking sound cough when she would get excited or when she would drink water too fast. Now, she is coughing hacking all day and night, she even shakes her head back and forth and it sounds like she is sneezing towards the end of the coughing spell. My vet has her on hydromet cough syrup and I am also giving her CBD oil.
A friend of mine has a dog that also loses her balance and can't walk straight sometimes. The vet put her on Meclizine (travel sickness) pills. Those helped her a lot.
Add a comment to Charlie's experience
Was this experience helpful?
bear
silver back terrier
9 Years
0 found helpful
i have a silver back terrier mix he hacks or coughs mostly during the day but does not when he naps or at night when he sleeps. there is no fleem or mucus present when he is doing this. what is your best guess
Add a comment to bear's experience
Was this experience helpful?
Lexi
Pitbull and bull terrier mix
4 Years
0 found helpful
Hacking and coughing also breathing like she can't breath thru her nose making a wierd loud noise.she doesn't usually cough or hack so I'm kind of worried about her it has been going on for the past 2 days. What should I do? Should I take her to the vet right away or wait to see if it continues . She has eaten and has drank water. Is going for her walks. It just scares me .
Add a comment to Lexi's experience
Was this experience helpful?
Ruby Mae
Miniature Pinscher
12 Years
0 found helpful
My dog is a senior min pin. She's had a cough for for probably 2 years. I had a tracheal wash done and the dr prescribed an asthma inhaler except that I wasn't able to find the pump type dispenser at a reasonable price. Another dr said it was collapsed trachea beacause she could make her cough by pressing on her throat. The cough is getting worse and I don't know what to do for her. Do you have any suggestions? She coughs and then gags at the end as if bringing up phlegm
My 3 year old husky is going through the same stuff. We have taken her to the vet numerous times and they have done every test you can think of. They keep telling me it's allergies and prescribed some type of medicine that only works the first week she's on it. This has been a constant thing and idk what else to do. Did you figure anything else out with your baby?
Add a comment to Ruby Mae's experience
Was this experience helpful?
LuLou
Chihuahua terrier
2 Years
0 found helpful
My 2yo 8lb chihuahua LuLou has been hacking and gagging awful all day and night. Im so worried about her. Theres sometimes a honking sound, sometimes white spit up. Its like she has a hairball or something stuck in her throat- i know the feeling, my allergies are terrible right now. But shes also in obedience training and she does tend to pull when in her choke chain. Ive tried massaging her neck and encouraging her to drink water. Her brother has no symptoms and has been exposed to all the same stuff. We're so concerned about our little girl.
I'm not a veterinarian, but I do have 5 chihuahuas currently and have had 4 other chihuahuas in the past 17 years. My female, Cupcake, has always had tracheal collapse but it has gotten much worse in the past few months. She is 11 years old now. This sounds to me like what LuLou has but I would still take her to your vet to confirm. Sending her our love from Memphis <3
Add a comment to LuLou's experience
Was this experience helpful?
Maggie
Shih Tzu
6 Months
0 found helpful
Our puppy is just over 6 months so we had her vaccinated and a wellness check at the vet a couple weeks ago. A few nights later she had a coughing/gagging attack and I had never seen one or heard of this, I thought she was choking. My fiance woke up and we called the animal emerge and they said if she wasn't having trouble breathing we could probably wait until the morning to talk to our vet. She didn't do it again for a few days and since the first time, it has happened maybe 5 times at most. The only thing i heard was maybe a cold or got it inflamed but to watch,. Now reafi then saw on a vet chat that it was common and a regular thug for breeds with tiny nasal passage and reading dozens of comments agreeing, I thought it was ok but now I am worried!!
Add a comment to Maggie's experience
Was this experience helpful?
Elliott
Boxer
7 Years
0 found helpful
My dog has just started a hacking (not producing anything) about 2 days ago, he itching more even though he has had a bath, no fleas due to the treatment he has been on for years. He is eating and drinking as normal, just not sure what could be causing him to start this.
Add a comment to Elliott's experience
Was this experience helpful?
Peep
Small mix
3 Years
0 found helpful
Has Symptoms
dry cough hacking shaking his head
My dog Peep is a small mix-breed. He had a bad dry cough with hacking when I rescued him about a year ago but got better. I took him to the clinic last week to get his shots for rabies, distemper, and bordetella. The day after he started dry coughing and hacking again and it has gotten worse. He is also shaking his head fiercely, with his ears it sounds like geese taking flight. Could he have picked up kennel cough from being around all the other dogs? If so, will his vaccinations that he just received help resolve this?
Normally coughing that sounds like a goose honking is a collapsed trachea Might want to have a checked it can become dangerous even deadly if the dog can't get air it can't breathe
Add a comment to Peep's experience
Was this experience helpful?
Tank
Mutt
14 Years
0 found helpful
My boyfriends dog was left in his outside pen for a couple days because we had an emergency, well he got ahold of an old wire and chewed it up. Ever since then he hacks like something is stuck in his throat, we've looked and can't find anything. We can't afford to take him to a vet just yet since I'm high risk pregnancy and can't work to help pay for it.
I'm sorry to hear about your high risk pregnancy/ but leaving the dog outside alone for 2 days is crazy and irresponsible . I could be dying that I would not allow anyone to leave my dog outside by herself for 2 days. If you guys can't afford to take care of the dog which is very unfortunate, as you're going through a lot yourself , I would suggest although it may not be an easy decision for your partner , to find someone who could adopt the dog and take care better care of him . Good luck with everything, and God bless you guys.
Add a comment to Tank's experience
Was this experience helpful?
Loki
Shih Tzu
14 Days
0 found helpful
Loki is a 14 yr old Shih Tzu/Lhasa Apso mix, he was initially treated with they thought pneumonia, Kennel cough, was ruled out since he was vaccinated before boarding. 3 courses of antibiotics and he was still coughing. X-rays shows a mass in his left lung that is collapsing his trachea or moving it to the side. They tried to get a sample to see what it was and they were unable to get a good sample without opening him up due to his age they were afraid he wouldn't make it through.

He coughs a lot more lately, and he is not energetic sleeps a ton, he is eating and going to the bathroom normally. He doesn't greet us they he use to,like at the door as soon as we walk in, he now waits until we enter and let him know we are home. He seems like not much enthusiasm for what he liked to do, doesn't play much, I give that his age. He seem hesitant to jump from the couch or the bed. He used to do that without much thought. It maybe the arthritis has flared up more. His breathing is labored to say the least and I hear rattling. I am going to take him to the vet, to see if anything has progressed.
Add a comment to Loki's experience
Was this experience helpful?
Navy
Cane Corso
9 Months
-1 found helpful
I think my dog has a collapsed trachea or damage trachea, I've noticed a dry hacking cough for a week now , he is a puller when we go for walks.
Any suggestions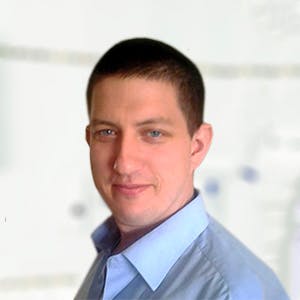 3320
Recommendations
Typically we would notice a characteristic goose honk cough in patients with tracheal collapse, without examining Navy and possibly doing an x-ray we cannot know for certain what the cause is; if he is pulling on the lead whilst walking this may result in irritation to the throat which may cause coughing, gagging and vomiting. I don't like harnesses, but it may be useful to try to see if there is an improvement. Regards Dr Callum Turner DVM
Add a comment to Navy's experience
Was this experience helpful?
BLUE
Pit bull
28 Months
1 found helpful
Has Symptoms
hacking puking loss of appetite
my dog has been hacking
for 4 days now, he has no appetite for any dog food at all. now hes puking bile. what could be the problem? sleeps all day & all night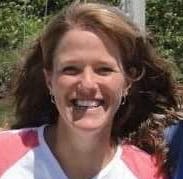 1611
Recommendations
Without seeing Blue, or examining him, I don't have any way to determine what might be going on with him, but if he is vomiting and not eating, and lethargic, he needs to see a veterinarian. They will be able to examine him, see what might be going on, and recommend any treatment that he may need. I hope that all goes well for him.
Add a comment to BLUE's experience
Was this experience helpful?
Frenchy Bell
Bichon Frise + Miniature Poodle
3 Years
0 found helpful
My dog tends to hack a lot. Not so much coughing but it sounds like she's trying to bring up a hair ball. I'm worried it's her traquea but she is a generally active and happy dog. She doesn't seem to have problems with eating (Although she isn't religious about eating her kibble.) the only thing I notice about her is that she always burps after she eats.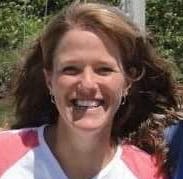 1611
Recommendations
Causes of coughing in dogs can include tracheal problems and irritation, heart disease, or lung disease. Since I can't see Frenchy Bell, it would be a good idea to have her seen by a veterinarian, as they can examine her, assess her respiratory and cardiovascular systems, and determine what the reason for the cough is.
Add a comment to Frenchy Bell's experience
Was this experience helpful?
Teddy
Toy poodle x maltese
22 Months
0 found helpful
Has Symptoms
Coughing and hacking but happ
Coughing and hacking but happy
Coughing, hacking but happy
My dog is 2 years in September and has always had a dry cough and hacking. When he was a pup he was due for his second puppy vaccinations and they gave him a full adult year dose which hours later I had to rush him to the after hours vet which lead them telling me he most likely won't make it through the rest of the night as he had lost more than half his site and when I went back to the vets in the morning he was ok other than his sight.
I had recently talked to the vet about his vaccinations being due and what had happened as they didn't remember him and they stated that they can't guarantee it won't happen again if he's to have them and it had cost me $1200 which I had to loan. I also talked about how he's had this cough and hacking for a long time and they recommend not having the vaccinations and to bring him down for a bunch of tests and x-rays which I can't afford as I'm on a pension as I'm sick and supporting my son. If my dog is eating normal everyday and running around with my parents dog is there a big concern and what do you think I should do? Also my dog always barks from anxiety since he had that bad adult dose vaccine when he was a pup.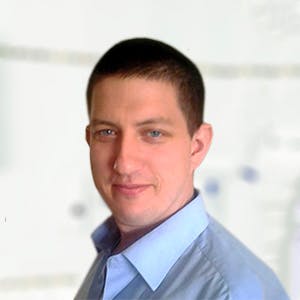 3320
Recommendations
Vaccinating with the core vaccines is always best, however I agree with your Veterinarian that it is possible that there may be another reaction since it happened once before; if Teddy is to get his vaccines he should be kept as an inpatient at the veterinary clinic for observation and mitigating steps taken. As for the coughing and hacking, I cannot say what the specific cause is without an examination or say whether or not it is related to the vaccination incident. Regards Dr Callum Turner DVM
Add a comment to Teddy's experience
Was this experience helpful?
Bailey
Mix
4 Months
0 found helpful
My puppy has had issues here and there since ive gotten her. She had a cough when she was younger but it seemed to clear up. Jist in case we got her her the shot for the puppy cold and flu. Resently, our whole house went through a weird puppy caugh and hack thing. She didn't get sick but she started showing signs about a week ago so i was given anti biodics. She seemed fine after a few hours but I gave it to her anyway. I took her off of it 3 days later as the doc said I could and now two days later she's coughing and hacking and she just drank a ton of water. Should I take her back in or just put her back on the antibiotic for the remainder of the pills?
Will it even help since theres like 2 and 1/2 days left?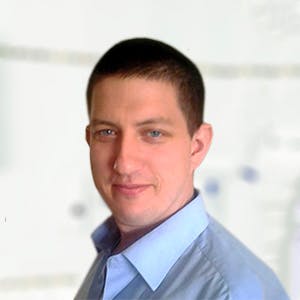 3320
Recommendations
Generally if a course of antibiotics has been started, it is always good practice to finish the course unless there is evidence of an adverse reaction or switching to a more appropriate antibiotic (like after culture and sensitivity testing). The remaining course of antibiotics will not really do anything and I would recommend that you return to your Veterinarian for another examination and to get a full course of antibiotics (if required). Regards Dr Callum Turner DVM
Add a comment to Bailey's experience
Was this experience helpful?
Cinnamon
Chihuahua
10 Years 2 Months
0 found helpful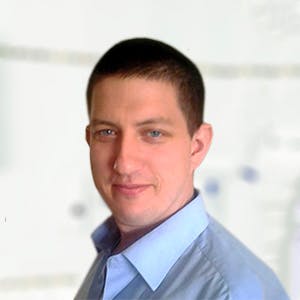 3320
Recommendations
Coughing and hacking may be caused by a number of different causes including infections, foreign bodies, tracheal disorders, laryngeal disorders among other causes; it would be best to have Cinnamon checked over by her Veterinarian to determine the underlying cause and to direct treatment as appropriate. Regards Dr Callum Turner DVM
Add a comment to Cinnamon's experience
Was this experience helpful?