What is Hiding?
Dogs hide for a multitude of reasons, and in most situations, it is nothing more than an occasional inconvenience. In many cases, it is perfectly natural for a dog to find a cozy space to nap or a place to hide from things that frighten them. If the behavior becomes chronic or interferes with the dog's enjoyment of life, then behavioral conditioning or medication may help alleviate the behavior. If your dog is hiding and showing any additional signs of pain or discomfort, they may be ill and require medical intervention.
Common reasons may be:
Abuse
Illness or injury
Noise anxiety
Protection and safety
Solitude
Storm phobia
Stress
Visiting strangers
Book First Walk Free!
Why Hiding Occurs in Dogs
Hiding is a normal response for canines in a number of situations. In some cases, however, the issue may be a behavioral problem or even an illness or injury.
Abuse
Dogs who have been abused or neglected tend to be understandably nervous and fearful and small places, like under your bed or in your closet, feel comforting and safe to most canines. Dogs who hide in response to fear should not be treated roughly or aggressively as fear can sometimes turn to hostility if the animal is provoked.
Illness or Injury
Canines may also hide if they are feeling unwell. If your dog starts hiding on a regular basis with no apparent provocation, particularly if it is combined with lethargy, loss of appetite, indications of pain and discomfort, retching or vomiting, a visit to your veterinarian may be a good idea.
Noise Anxiety
Many dogs are fearful of loud or sudden noises and will bolt and hide when they occur. Some common causes of noise anxiety in dogs include vacuum cleaners, construction noises, gunshots, and fireworks. Phobias to noise generally intensify with repeated exposure and in severe cases may require anti-anxiety drugs to resolve.
Protection and Safety
In some situations, your dog may simply be trying to find a safe place to stay out of the way or to avoid something that appears to be dangerous. This type of response is responsible for dogs hiding when furniture is being moved or when they are in an unfamiliar environment. It is also sometimes responsible for dogs hiding during fires rather than escaping, so it is important to let fire department personnel know if you have a dog in the event of a fire.
Solitude
Often, dogs who are sleeping under the bed or couch or in small corners aren't necessarily hiding due to negative emotions, but may simply be finding a nice quiet place to spend some time undisturbed or to take a nap. This type of denning behavior is seen in canines of all sorts.
Storm Phobia
Storm phobia is one of the most common of canine phobias and may have multiple triggers that cause fear and discomfort for your canine companion. Although the noise that thunder creates is a large part of most dogs trepidation, both the electrical energy that is generated and the flashing of the lighting contribute to this severe fear.
Visiting Strangers
Many dogs may become nervous when new animals or people are introduced to their territory. If that is the case with your dog, you may be able to curb this behavior using deconditioning training.
What to do if your Dog is Hiding
If your canine companion is simply looking for a small place to get away and rest for a while, there really isn't anything you need to do as this is perfectly normal behavior for most canines. If your pet is hiding out of fear, however, your first instinct when you see your pet cowering in their chosen hiding spot is to comfort them.
Some veterinary behavioralists recommend ignoring the dog until it is calm in order to prevent the behavior from being reinforced, while others condone comforting the animal in a calm and reassuring manner. If your dog appears to be in distress or in pain, your veterinarian should be consulted to determine the next course of action. It is important in these situations to coax your pet out of its hiding spot gently if at all possible. This is to avoid either injuring the dog or causing the dog to bite in fear. If the behavior is interfering with the dog's enjoyment of life, a behavioral therapist may be able to help you to create a treatment program based on counter-conditioning training. In severe cases, medications may be prescribed to help alleviate the dog's anxiety.
Prevention of Hiding
Although hiding in and of itself is not a behavior to be concerned about, chronic or anxiety related hiding may become disruptive to everyday life. In order to prevent natural hiding behavior from becoming chronic, you will want to expose the animal to as many new experiences as they can handle as early in their life as possible. If you are bringing a new animal home and you suspect that abuse may have been a part of their previous lives it may take quite a bit of time and effort to teach them how to trust again, but having a calm and balanced environment from the beginning at their new home may help start things off on the right foot.
Other prevention methods can depend on the underlying cause of the anxiety that is triggering the hiding behavior. Examples might be calming herbs or medications prior to having visitors, increasing exercise levels, or putting a thunder shirt on a dog before a thunderstorm hits.
Cost of Hiding
The cost for treating your pet for hiding behavior will depend on his response to the therapy. A thunderstorm phobia may range in costs around $450 while the average expense for noise sensitivities is $350.
Hiding Questions and Advice from Veterinary Professionals
colt
Chow Chow
8 Years
1 found helpful
My dog colt is afraid of loud noises. He will run to wherever i am and try to squeeze under me or lay down and will pant. 4th of july and new years are always a bummer for the guy. I usually just pet him and talk to him calmly until the night is over. Is there anything else i can do to ease the tension for my guy.
Add a comment to colt's experience
Was this experience helpful?
Freddy
Lurcher
4 Years
2 found helpful
I've had Freddy for about 6 months and it's just been the 2 of us all that time. My mom and her partner came to visit for a week and a half with their 2 dogs and they left on Friday. Freddy lived with them before I got him for about 2 months until I moved so he knew them all before they arrived. The dogs got along great and the after about 6 days I noticed a change in him. He's a Lurcher so is very laid back and likes to sleep a lot . On day 7 he didn't want to go anywhere, I tried taking him for walks with the other dogs and by himself but he didn't really want to move so I stayed home with him thinking it was just too much activity for him. He was fine all day but just slept next to me. Freddy always sleeps at the end of my bed and the next morning I found him under my bed. When I went to see if he was ok he growled at me which he had never done before. I let him be and opened the bedroom door, he came out straight away and was really happy. The next morning he was playing with the other dogs then went to hide again. I left him and a little while later called him and he came straight away. Thinking it was just a reaction to the other dogs I didn't think anything else about it but he's now hiding under the bed again. He's sleeping in the spare room as well which is unusual for him. He eating as he always does and has about the same amount of energy but I'm wondering if he just needs space or if he's just feeling really unsure now or is there something wrong with him?
Add a comment to Freddy's experience
Was this experience helpful?
Samantha & Holly
Yorkie
13 Years
0 found helpful
Medication Used
codeine, valium antibiotic
I have two dogs one is a Yorkie (Samantha) age 13 the other a Poodle (Holly) age12..... Samantha has a collapsing treacha with a bad cough for the past two years....lately she has become worse we are up at night etc....my Poodle Holly is startine to act funny she is hiding and shaking....I am at my wits end I don't know what to do any advise would be appreciated.....
Add a comment to Samantha & Holly's experience
Was this experience helpful?
Sako
Terrier mix
9 Years
0 found helpful
Not coming out to eat or eating food after it has gone bad, eating less compared to before. Sometimes hiding in a closed off area and not responding to commands. When attempted to remove from the area, she resists and used her claws to prevent herself from being carried. Gives me long looks. Pupils dilated. Not aggressive.
Add a comment to Sako's experience
Was this experience helpful?
Max
american bulldog scott
2 Years
0 found helpful
my dog is really happy to see my dad and wen my dad is going to open the door, my dog runs and hides in his house, and then comes bolting out all slobery and happily towards my dad. He seems and acts happy.

P.S this is new behavior from like a couple of days ago
Add a comment to Max's experience
Was this experience helpful?
Georgie
Corgi/Chihuahua
2 Years
-1 found helpful
My corgi/chihuahua mix is really a great and happy dog. But his one problem is hiding under the bed and becoming extremely aggressive to the point of attacking feet or hands that intrude on his under-the-bed-domain. He drew blood on me the first time I bent down to address the behavior. Other than that he is a great dog and when he comes out from the bed is a very friendly and affectionate dog.
Same issue here! My rescued 5 yr old Chihuahua mix is one of the most loving and affectionate dogs I have ever met but when he gets under the bed (with no triggers I am aware of) he becomes another creature! He has tried to bite me and my boyfriend both when we try to get him out and I have even tried coaxing with treats. It has gotten so bad to the point we have to keep him shut off from the bedroom which sucks because I want him to have full roam of the house... we do plan to talk to a behavioral trainer but would you happen to have any tips?
Add a comment to Georgie's experience
Was this experience helpful?
Babygrl
Corgi dachshund
4 Years
0 found helpful
Has Symptoms
Anxious, sad, withdrawn, scared
I feel like a bad dog mom like I did something wrong. My Labrabull has always slept with my husband and I, and 2 years ago on Feb 1st he found our little dog Babygrl someone dumped her on a back country road. She has always slept with us since. This past Saturday morning 1:30 I woke up and she was hiding under the bed, and we put her back in bed and she jumped down again and went under the bed. I tried again today and she shakes really bad like she's scared to death. Idk what's wrong or causing it. She's been fixed so we know she's not pregnant and has had all her shots.
Add a comment to Babygrl's experience
Was this experience helpful?
Jeska
Cocker Spaniel
7 Years
1 found helpful
Hello, I am very concerned... I moved 3 months ago with my dog, who is almost 8 years old, has no signs of her age and has always been a happy darling. Well 3 days ago me and my boyfriend (who she loves very much) went to sleep and in the middle of the night we heard these scary abnormal noises and loud banging, so we got up to check and Jeska had somehow got under the sofa and could not get out , she just kept crying for help, so we got her out and thought she was just exploring (altho she's been use to the apartment for half an year now) 30 minutes later we hear the same scary noises and she had done it again. Knowing my dog she would not do this, there must be a reason. There is nothing under the couch, no loud noises around, nothing that could potentially disturb her. But she was covered in tears and was scared to come out when we tried to pull her, as if it cost her pain to get there and it's a really tiny space for her to craw true... I've been filling the space under the couch since then so she does not go in. 1st try ended up in her scratching the couch and making noise all night, she even tried to remove the bottled gallons of water i put hiding the little hole. She's been very depressed since the 1st night and always thinks we are mad at her (witch we were a bit) and she starts to shiver with fear at times, as if we're gonna hit her. There is nothing under the couch, nothing. She's never done this before, she's been a very good dog, with given attention all day this whole month. I really want to understand her. Could she do this for us to pay more attention to her? Why would she try to get to a place that scares her and she knows she can't get out of?
Hello,my dog Simon is acting exactly the same way and from what I can tell, there really is no reason whatsoever.
Was wondering if you had any luck?
Same with me i just moved in a new house and my dog barks and light and will not go anywhere in the house but behind toliet need to know if anyone knows what i can do
Are there responses by anyone? Where?
Add a comment to Jeska's experience
Was this experience helpful?
Roxy
Daniff
3 Years
0 found helpful
My dog roxy has recently started hiding in wierd places like the walk in closet. Behind a chair in our room also downstairs in the entryway going to the basement. She has hurt her back leg recently from running in the winter and we have been hand walking her only to help it heal. We have also been guving her Triacta to help her leg heal as well. I am concerned because she does it at wierx times like 2 in the morning for example. Has anyone else had any experience like this or could i get some advice on what to do?
Add a comment to Roxy's experience
Was this experience helpful?
delta
minature schnowzer
10 Years
0 found helpful
my 10 year old schnowzer is getting worse at hiding under the bed. she used to just do it when we had guests come to the house. she is happy to see them but after about 10 mins she whould go and hide. now she is doing it when it is just my husband and myself at home alone. we try and give her attention and play but it still isnt enough to keep her out from under the bed. she is in good health with no issues and i really dont understand the reason for this behaviour.
Add a comment to delta's experience
Was this experience helpful?
Lucy
Great Pyrenees
8 Years
1 found helpful
Has Symptoms
Hiding, fearful, no appetite
My female 8yr old Pyr which i have had since she was 8 weeks lost one of her brothers in Dec and she grieved horribly for 1.5 mo then was fine, i got a new pup in Mar and all of a sudden she does not want to be in house. I have to drag her in at night and she is ok as long as its just us in the room sleeping. As soon as i open door she runs to back door and cry's loudly and scratches nonstop until i let her out. She wont eat dog food but has eaten people food. Not sure what has caused this behavior.
Add a comment to Lucy's experience
Was this experience helpful?
Aurora
german shepard
2 Years
0 found helpful
My dog has been wanting to be in our bathroom at all times. She won't sleep or get into anything, but she just stands in the doorway. She'll do the same thing to the basement, She also no longer wants to be outside, normally she'd be running around, enjoying the sun, but now she goes as few times as is absolutely necessary, and comes straight back in. We thought it would have something to do with the heat, as she has a lot of fur and it's cooler in the places she is hiding.
Add a comment to Aurora's experience
Was this experience helpful?
Tifa
Akita
7 Years
1 found helpful
We just adopted a 5 month old lab a week ago,and currently have a 7 year old Long Coat Akita. They are getting along well, we are crate training and not letting the puppy have free reign of the house as he gets settled and not rampaging through the house. Tifa (akita) has taken to him but the last 2 days she has been lounging in the bedroom upstairs, I am guessing to get a break from Remington (puppy). Is this normal behavior? Remi is a good boy around her and she is good to him just curious if she is just needing her space? They haven't been interacting as far as playing because he gets rowdy and we don't want him jumping on her. She isn't initiating play when he runs to retrieve a toy, she just watches. So I guess my question is her going upstairs away from us,shes eating and acting normal otherwise. Thank you for your help.
Dawn
Add a comment to Tifa's experience
Was this experience helpful?
Ja'ca
Shepherd X
5 Years
0 found helpful
We have have had Ja'ca shepherd cross for three 3 years (she if 5 we think and a rescue) she was dog reactive when outside but we have worked through this and is getting better, it was recommended we get another calmer dog to help with this, so we now have Trini a 3 year lab who is very calm, they get on but do not interact with play, they will sleep on the couch, ja'ca will sometimes try to play but she is a bit rough so Trini just lets her get on with it and ja'ca gets bored. Ja'ca lies under the bushes very occasionally but now is doing it all the time, she digs a hole and can spend a good couple of hours. Her appetite is fine and still enjoys her walks. Is she just hot or just needing her own space?
Add a comment to Ja'ca's experience
Was this experience helpful?
Athena
lab boxer pit mix
12 Months
0 found helpful
im currently going to be living with my brother for the next six months and his dog Charlie doesn't seem to be liking my dog Athena. Athena has not bit or hurt Charlie or showed any signs of aggression from either dog but for some reason Charlie keeps hiding in the corner and when we walk Charlie she refuses to come back in the house even if Athena isn't bothering her . Charlie is a 6 year old beagle mix and Athena is a 1 year old lab boxer pit mix. please help!!!
Add a comment to Athena's experience
Was this experience helpful?
Zeus
Chihuahua
6 Years
0 found helpful
My chihuahua keeps hiding underneath the bed, before he used to do it just to nap but now he just doesn't wanna leave. I have a lawn chair for sunbathing in my yard and he hid underneath there and did NOT want to come out. He doesn't wanna eat, and he's hiding. Idk if he's in pain or what. All I've ever heard is about dogs hiding when they're about to pass and it makes me worry so much.
Add a comment to Zeus's experience
Was this experience helpful?
tucker
pom x
3 Years
0 found helpful
my 3 year old Pomeranian mix has fly biting syndrome he hasn't been to the vet for it as we literally just realized it is even a thing. what is really concerning now is he hides in his kennel all the time only coming out to greet someone at the door or to pee and then immediately goes back in , ive tried to distract him petting throwing a toy but he just doesn't seem to wanna come out of it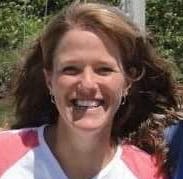 1611
Recommendations
Without a good examination, it is difficult to say what might be going on with Tucker, if it is a neurologic problem or a behavioral issue. It would be a good idea to have him seen by a veterinarian, and video these episodes and behavior for them so that they can see it, as they may be able to learn more details and figure out what is going on with him.
Add a comment to tucker's experience
Was this experience helpful?
Simba
Pit bull mix
7 Years
0 found helpful
Within the last 2 months Simba started to hide in small places. I noticed he started to hide near the toilet. Then tonight he hid behind our AC. Is it because of the summer heat. His appetite has always been wishy washy since he was a puppy, especially during the summer. But he's drinking plenty of water. He also continues to play. So could the heat cause the hiding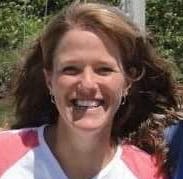 1611
Recommendations
Simba may be having this behavior because of the heat, if he seems to be going to cooler areas, yes. He may be scared of something, as well. If you aren't sure, keeping him inside to see if he stops hiding when he is in the air conditioning might help to see why he is doing that. If he continues to not eat, it might be a good idea to have him seen by a veterinarian to make sure that he is okay.
Add a comment to Simba's experience
Was this experience helpful?
Annie
Terrier mix
1 Year
1 found helpful
Hello, my recently adopted 1 year old, Annie, is a terrier mix and she hides under the bed whenever she thinks (or knows) we are leaving to go to work and at night when we are going to bed. This would be fine, except for that if we are leaving for work, we want to be able to close the bedroom door and other doors so that she is a bit more limited to just a few rooms while we are out. When we first got her she would sleep fine in her kennel but now she seems scared of it and will not go near it. She does not seem to respond to treats (though we've bought probably 5 different kinds at this point). How can we get her to come out without scaring her and how can we break this habit? Also should we be reinforcing sleeping in the kennel or does she just not feel comfortable?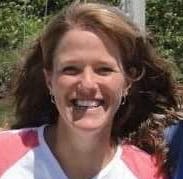 1611
Recommendations
Whether you want to reinforce her sleeping in the kennel is a decision for you to make - it is a safer place for her to be, but can take some getting used to. Feeding her in her kennel might help to make it a more pleasant place for her. Kong toys are great as you can put soft dog food in them and keep Annie occupied and motivated in her kennel when you leave. You may need to be one step ahead of her as far as keeping her out from under the bed when you are leaving and shut the door before she knows that you are leaving. The Kong treat may be motivating enough to keep her happy in her kennel.
Add a comment to Annie's experience
Was this experience helpful?
Peanut
Mixed
5 Years
1 found helpful
My boyfriend and I just came back from Florida after staying a week. When we got back we had noticed our dog was acting a little abnormal. He is still eating, pooping, and peeing normally. We noticed he was shaking a lot and started hiding under the bed and either won't come out or is very hesitant. At first we didn't notice a difference because he sometimes sleeps under the bed. It hasn't been storming, no one New has been to the house, he doesn't have any physical abnormalities, and doesn't have any pain/sore spots. We don't know what to do because we've tried everything and still nothing. Should we take him to the vet?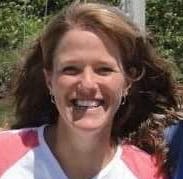 1611
Recommendations
I think that may be a good idea to have him examined, to see if there are any painful problems for him, or if he is anxious and scared. Either way, he may benefit from medication to help him feel better, and they should be able to figure out what is happening with him.
Add a comment to Peanut's experience
Was this experience helpful?
Charlie
Shihpoo
11 Years
0 found helpful
My 11 yr old shipoo has always had an ocd issue but now he is hiding and pacing alot. Under covers ,under pillows. If you take object away he gets irratic and panic.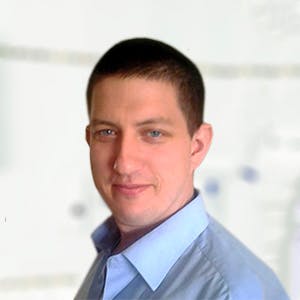 3320
Recommendations
Behavioural issues like this can be difficult to manage, regular training and reassurance are key to helping a dog be more comfortable. There is nothing specific I can advise you on over a message like this but take a look at our training guides linked below for further guidance. Regards Dr Callum Turner DVM https://wagwalking.com/training/behavior
Add a comment to Charlie's experience
Was this experience helpful?
Alexis
Cockapoo
9 Years
0 found helpful
Dog sprained her left rear leg and is trembling , I checked her gums and tongue looks normal also my vet recommended for her to take Tramadol for pain , how long for my cockapoo Alexis to heal ? She's eating but hiding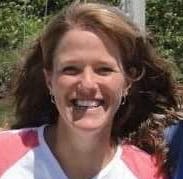 1611
Recommendations
Without knowing more about Alexis's strain, location, and severity, I have a hard time commenting on how long it will take for her to heal. Since your veteirnarian has examined her and knows more specifics on her condition, that would be a gret question to ask them - you can call them and get more details on what the expectations are for her recovery.
Add a comment to Alexis's experience
Was this experience helpful?
Champ
Chihuahua
5 Years
0 found helpful
my dog has been hiding behind a chair in a corner a lot lately. he use to do it when I start cooking with I figured was normal because once i'm done he will come back to me. He also stopped wanted to play fetch and play with his tools. Also, if I am in the bathroom he will follow me and not leave my side until I get out. if we are on the bed he stays with me and when I get up and leave the bed he hides behind his chair. He used to greet me at the door when I got home and now he hides around the corner until he realizes it is me that is coming in. Do you have any idea what is going on with him?

as far as eating and using the restroom it is completing normal as its always been for him.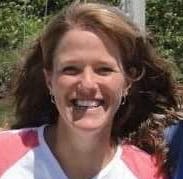 1611
Recommendations
Champ sounds like he is a little more anxious than normal, and without seeing him, I really don't have any way to see why that may be happening. The best course of action may be to have him examined by your veterinarian to make sure that he is okay physically, and to see if he might benefit from anti anxiety medications or other treatment to help him be less scared and stop hiding.
Add a comment to Champ's experience
Was this experience helpful?
Mylo
Yorkshire Terrier
5 Years
3 found helpful
My 5 and a half year old yorkie poo is behaving normally eating and going to bathroom. Just in the past couple of weeks he has started going and hiding in the bathroom off of our bedroom. I first noticed during a thunderstorm that he had gone there. Last night while I was working my husband said that he went to go sleep on the bathmat again. Is this something I should be concerned about or trying to get on top of before it gets out of control? And is there a reason why he may be starting to do this more often?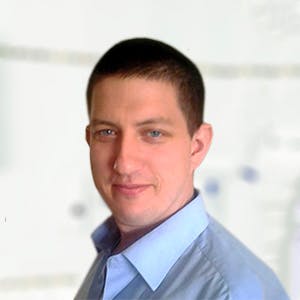 3320
Recommendations
It may be a sign of anxiety and Mylo feels comfortable in your ensuite bathroom; this may be due to a fear of a noise (dogs can hear better than us), a person or another cause. It would be good to try to find a possible trigger for this behaviour so that you can address it with Mylo or remove it from the environment. I don't think this is a medical issue, but if no other cause can be determined you should check in with your Veterinarian to rule out medical causes (pain etc…). Regards Dr Callum Turner DVM
I have a Yorkie cross another dog but when we had him we never knew and we have had him for 6 years and before we had him he was abused and kicked in his leg which is why his leg locks up and he suffers with arthritis in his leg my dog is now 8 years old and he has been doing thisa few times now over the past few weeks and last night he was freezing cold and I had to warm him up and he was also running around everywhere and keeps hiding everywhere I'm getting worried pls help
Add a comment to Mylo's experience
Was this experience helpful?
Copper
Dachshund
5 Years
1 found helpful
My dachshund is 5 years old and has begun to hide often. He mostly stays under my bed and won't come out for anything, food water walks or treats. I have started locking him out of my room but he finds other places to hide such as behingd the couch or in another dog's crate. Other behavior traits have also changed as he has become less aggressive as well since the hiding began. He is in good health minus a flea allergy. He eats meat based dog food and has access to both inside and outside. Is this normal or do I have cause to worry?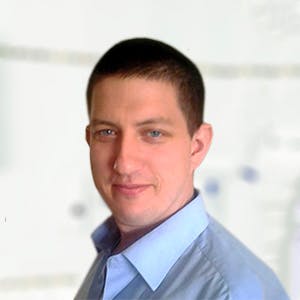 3320
Recommendations
Generally this behaviour is normally due to a behavioural issue which may be down to fear, anxiety, abuse (from another dog) among other behavioural issues; there may also be a medical cause behind the hiding which may include traumatic injury, pain, internal disease among other conditions. Without examining Copper it is not possible to rule out medical causes for this behaviour, but I would recommend a visit to your Veterinarian to rule them out. Regards Dr Callum Turner DVM
Add a comment to Copper's experience
Was this experience helpful?
Ojitos
Chihuahua
7 Years
0 found helpful
My dog has been acting a bit strange. 2 days ago she was yelping in pain and would not let anyone touch her. Later in the day she finally popped and peed. I assumed she was constipated and thought nothing else was wrong. She went back to playing and no yelping when picked up. Today she's hiding under my drawer. She goes a little while in her bed, then hides again. I don't know if she's in pain or she just wants to be alone. Please help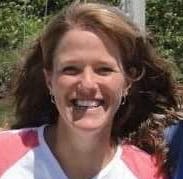 1611
Recommendations
It sounds to me like Ojitos is painful, and some back or joint pain can get better then worse. It would be best to have her seen by a veterinarian as soon as possible, as sometimes these conditions will get worse without treatment, and it is painful for her to have this happening. I hope that all goes well for her.
Add a comment to Ojitos's experience
Was this experience helpful?
Lily
Miniature Schnauzer
11 Years
0 found helpful
My dog is shivering excessively (more so then usually as she is a small schnauzer) and lately has been hiding in odd places when usually she stays in the living room where the family is. Is this cause for concern? From what i know of, there is no reason for her to be stressed or depressed. But i did read that shivering and hiding could be caused by pain, but she hasn't been whimpering. Please help! Thanks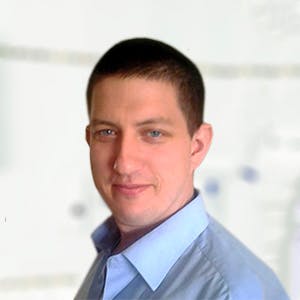 3320
Recommendations
Hiding and shivering may be caused by behavioural issues (fear and anxiety) or medical (pain etc…); without examining Lily I cannot determine whether there is a cause for concern or not. You should look to see if there are any triggers for this behaviour like noises, people or objects; but you should visit your Veterinarian to ensure that this isn't due to a medical issue. Regards Dr Callum Turner DVM
Add a comment to Lily's experience
Was this experience helpful?
Allie
Fox Terrier mix
12 Years
0 found helpful
Has Symptoms
Whines, has been itching and scratc
Our 14 year old Fox terrier mix has been acting strangely lately...but still eating and peeing and pooping normally. Today and last night she went under our bed and now will not come. She whines a lot . food , treats, walk and coaxing do not matter. My husband has had back surgery and cannot pull her out. What should we do?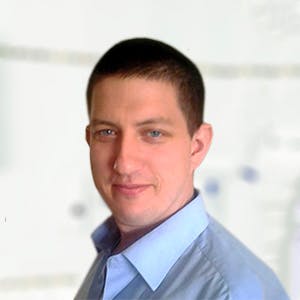 3320
Recommendations
It is difficult to determine what the possible cause may be for this behaviour, it is either a behavioural issue or a medical issue (if she is in pain for example); you should have your examined by your Veterinarian to determine if there is a medical issues or not, it is good that the eating, drinking, urinating and defecating is normal but there may be other underlying issues. Try to get her to your Veterinarian as I cannot say what the cause is without examining her. Regards Dr Callum Turner DVM
Add a comment to Allie's experience
Was this experience helpful?
Sydney
pitbull
4 Years
0 found helpful
My 4 year old pit bull lab who is a sweetheart and rescue from the pound I have had since she was8 weeks old. She has always been spoiled rotten and is a retired service dog. Recently she has been hiding downstairs away from our other two dogs she always loves to play with and has always gotten along with. She will be laying on her bed upstairs with us then randomly get up unprovoked and go downstairs to the couch to sleep alone.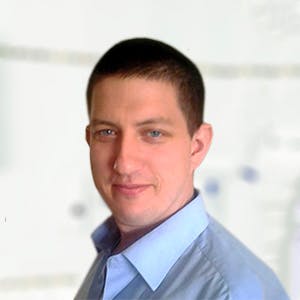 3320
Recommendations
There are various different issues which may be causing this behaviour which may include behavioural issues, but may also include pain or other medical reasons; without examining Sydney I cannot say what the specific cause is or whether the cause is purely behavioural or caused by an underlying medical condition. I would recommend having Sydney checked by your Veterinarian to rule out medical causes. Regards Dr Callum Turner DVM
Add a comment to Sydney's experience
Was this experience helpful?
Chase
Greyhound
1 Year
0 found helpful
My dog chase is almost one. Recently he got out of the yard and came home and is sick upon waking up the next day. Chase is throwing up yellow mucus in the house so we let him out and he went under our mobile home and won't come to me. I located him in three different spots but he won't come out so I left him be thinking he was just resting cause he goes under to get away from sun etc. But now it seems like he doesn't want to be seen and I'm worried he may be suffering from clogged intestines possibly? He drank a small amount before going outside but hasn't returned to his bowls. He's been under the house for about ten hours now should I try and go get him or leave him to rest?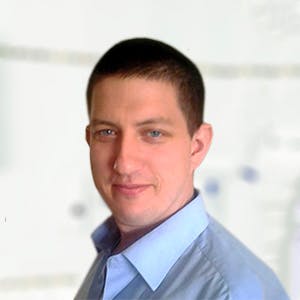 3320
Recommendations
The problem is that we don't know if Chase ate something he shouldn't (dead animal, foreign object or poison); it is possible that he has stomach pain from something which is causing him to vomit and to lose his appetite. When a dog feels sick or is in pain, they may hide for comfort; without examining him I cannot say what the specific cause may be. Try to coax him out and visit your Veterinarian if he is still not himself. Regards Dr Callum Turner DVM
Add a comment to Chase's experience
Was this experience helpful?
Karma
Siberian Husky
1 Year
0 found helpful
Hi! My female husky has been acting really weird for the past 8 days. She's been digging holes in bushes and hiding, I've tried to get toys, treats, leads and food to get her out but she is very stubborn to leave. She wags her tail when I go to her and talk to her but as soon as I go to grab her she starts to growl and shake. This is very usual. She's been with me since 18weeks old and has had no behaviour issues apart from this. Once she's in my room for bed time she is completely normal again until I leave and she starts to cry. She is normally completely fine being left alone with my other dog and she has shown no unnornal behaviour signs towards my other dog. She hasn't been eating as much, and she's not as energetic. It's been storming alot would this have scared her to hide? Any advice is much appreciated thankyou!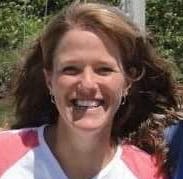 1611
Recommendations
Thank you for your email. The weather may be increasing Karma's anxiety, it is possible. If she isn't spayed, that may be a component of the behavior, or she may have underlying pain or discomfort that is bothering her. It would be best to get control over the behavior before it becomes an issue, however. The first thing that I would do would be to have a good examination by your veterinarian to rule out any medical or hormonal problems. If she is healthy, a good trainer will be able to work with her and determine what might be going on, and how to resolve it. Your veterinarian will be able to recommend a good trainer in your area for you. I hope that all goes well for her!
Add a comment to Karma's experience
Was this experience helpful?
Jazz
Maltese
4 Years
0 found helpful
Has Symptoms
Hiding and wanting to be close
My Maltese dog Jazz has started hiding, under beds, wardrobe, any small place she can find. Even found her between toilet and bath the other day.
I have been away and my ex husband and dog sitter between them have looked after her and her grandmother who I also have. Jazz is 4 and half and Jewels is 8.
My ex did take them last month to his place so I'm wondering if something may have happen there? They have a lot of parties so lots of drinking? I have asked him but got told they are both fine?
Jewels has always been a dog who wants you close by but she has changed also. She now sleeps so close to me that if I move during the night I have to move her also.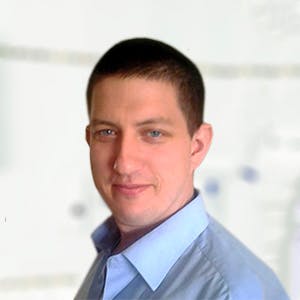 3320
Recommendations
It is possible that some event caused a change in behaviour and in a lively household of parties and drinking anything may have occurred with anyone who visited; I really cannot give you any insight here unfortunately. You should keep trying to reassure both Jewels and Jazz but this would be most likely all behavioural with no medical issue. Regards Dr Callum Turner DVM
Add a comment to Jazz's experience
Was this experience helpful?
Bryken
Cross Boarder Collie/ Rough Collie
13 Years
0 found helpful
My 13 year old dog 🐶 has recently gone completely deaf (about 2-3 months ago). His behaviour is roughly the same as it was before and he's still humping his bed 🛏 every night after dinner lol. He's slowly making the transition, for example, He can still hear loud claps (and to him, that means to come to us) and it doesn't seem like he has any depression at all. The one weird thing we've noticed for about 1 month is that every time we're getting his dinner ready he goes and hides, like he's scared of his dinner. So whenever he knows dinner is coming, we'd instantly see him going to hide behind the bed or walking head first behind blinds and staying put there. To get him to eat (once his bowl of food is ready), we have to take the bowl of food to him and show him, then he follows us to where he normally eats his dinner. And he starts eating it without any hesitation.

I've thought about depression from deafness, but that doesn't make sense, cause he still is normal in every other way and enjoys his dinner and LOVES food. Always giving us the "sad puppy eyes" whenever we're eating.

More of a description about him becoming deaf. He had a vestibular attack and became deaf overnight.

I'm just so confused 🤷‍♂️ as to why he suddenly hides every time he knows his dinner is being prepared or coming soon.

He also hides during loud thunder storms 🌩 but that's normal, he's done that ever since we got him.

Why does he look to hide somewhere right before his dinner?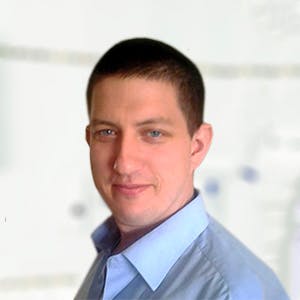 3320
Recommendations
Sometimes a behavioural issue will make no sense to anyone except the dog which is exhibiting the behaviour and he may have a valid reason for being scared especially if he now being deaf; something may have occurred during food preparation which hurt or scared him and he is now hiding to protect himself. I cannot say what the specific cause is or whether there is a medical component but you should keep a close eye on other behaviour and look for patterns. Regards Dr Callum Turner DVM
Add a comment to Bryken's experience
Was this experience helpful?
Ober
Boxer Mix
1 Year
0 found helpful
I adopted Obee from the pound on 1/20/2018, he was underweight and very unergetic. He's now eating fine and a bit more animated. When I put him outside to go to work, he goes and hides under bushes in my backyard. I assume he stays there the whole day, when I get home he's still hiding. However, it's dark, and I don't want to leave him outside over night. He wags his tail when I talk to him, but he will not voluntarily leave his hiding spot. Should I leave him be? Should I use a leash to get him out? (He wears his dog walking best the whole day for this reason). I know with time he'll get better, but is there a way that I can make this transition for him easier/faster?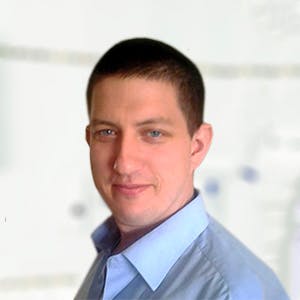 3320
Recommendations
Behavioural issues can be difficult to resolve and since we don't know much or anything about Ober's history before he lived with you we cannot relate this behaviour to any previous bad experience. You should try encouraging him out and when he comes out make a big fuss of him, praising him for leaving his hiding spot; alternatively you could crate him instead of letting him out all day but this may not be good long term and may cause him distress. Regards Dr Callum Turner DVM
Add a comment to Ober's experience
Was this experience helpful?
Peppers
Staffy x Labrodor
9 Weeks
0 found helpful
Hi my 9 week old puppy stayed over at my
Parents house for the night and he's come back unsettled. He's whimpering and walking around the house and finding places to hide. For the past couple of weeks he hasn't been this way. Is my worry warranted or is it something that he will get out of?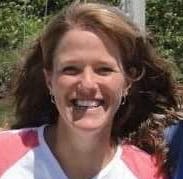 1611
Recommendations
Thank you for your email. If you are sure that nothing happened to Pepper while he was at your parents, he may just be nervous from the change in environment. He is a baby, and may not understand being in different locations with different people. If he does not start acting normally over the next few hours, it might be a good idea to have him examined to make sure that he isn't painful or having problems. I hope that he is okay.
Our 10 year old Javanese/bichon has been hiding in the basement alone lately for hours at a time. She usually wants to be around people. No signs if illness. Our 13 year old Matipoo is showing signs of ageing and is now on medication.
Add a comment to Peppers's experience
Was this experience helpful?
Maja
hybrid
11 Years
0 found helpful
Hi, my 11 years old dog always was patient about hiding, bu suddenly she started to go out every 10 min 5 - 6 in rotation, also she does it at home, small bogs... It seems that she have some trouble of pathways (I am not sure is that correct word :) ) Should I have to visit her to veterinary? Some weeks before, she had a cancer in her ear and it was removed.. Can it be common?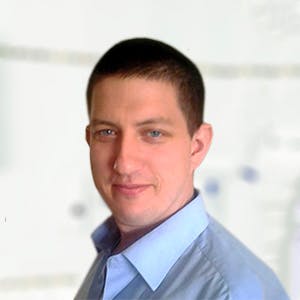 3320
Recommendations
I am sorry, but I am unsure about the nature of your question, but if Maja recently had surgery to remove cancer from her ear you should return to your Veterinarian to be on the safe side. Regards Dr Callum Turner DVM
Add a comment to Maja's experience
Was this experience helpful?
Roscoe- brother is yadi
Shih Tzu
8 Years
0 found helpful
I have a shitzu, his brother lives next door and we share dog sitting when going out of town etc.. my dog now avoids his brother and hides upstairs and will not interact with him at all. The only thing I can think is a problem is his brother often poops in the house and they have gotten in trouble bc I wasn't sure which one did it. They have been seeing each other since birth at least once a week.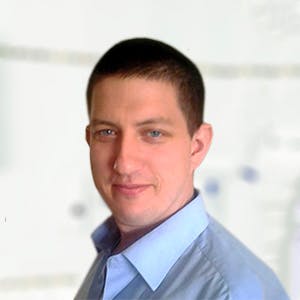 3320
Recommendations
Behavioural issues are never easy, it is possible that Roscoe and Yadi had a fight or some disagreement and now Roscoe is hiding from Yadi; it is difficult to determine on what the cause may be, it is also important to see how does Roscoe behave in your neighbour's house and if the hiding behaviour is the same. I cannot give you any advice apart from trying to get them to meet outside together to see if they are friends and then to take them both in the house together to see if the motion of entering together helps Roscoe. Regards Dr Callum Turner DVM
Add a comment to Roscoe- brother is yadi's experience
Was this experience helpful?