What are Passing Yellow Stools?
When your dog is passing yellow stool, it means that his feces are yellow in color instead of the normal chocolate brown color. Any changes in the normal color of your dog's stools which are noted should be watched carefully. There are several reasons why this could be happening:
Consumption of non-food items
Gastroenteritis
Liver problems
Gallbladder problems
Pancreas problems
Intestinal infections
Irritable bowel syndrome
Food allergies
Book First Walk Free!
Why Passing Yellow Stools Occurs in Dogs
There are a number of reasons why yellow stool occurs in your canine companion and some of them are more serious than others:
Consumption of Non-food Items
This can include pieces of trees, grasses or even household items. Foreign body consumption can include virtually anything which isn't food and isn't supposed to be eaten. These items cannot be digested by your pet's system.
Gastroenteritis
This is inflammation of the intestinal system, generally this includes the stomach and intestines. The causes of gastroenteritis are infections from bacteria, viruses, parasites or reactions to new foods or medications.
Liver Problems
Liver problems cause jaundice (icterus) which will discolor the eyes, skin, urine and feces of your pet. Damages to the liver can occur from many diseases, toxins, drugs, cancer and inflammation of the liver caused by bacterial and fungal infections.
Pancreatitis
This is inflammation of the pancreas which occurs as a result of digestive enzymes leaking into the pancreatic tissue. Abdominal pain, depression, lack of appetite along with vomiting and diarrhea can occur in some dogs. Chronic pancreatitis can sometimes lead to diabetes in your pet.
Gallbladder Problems
This condition occurs when there is a stoppage of bile flowing from the gallbladder to the intestines. This can occur due to trauma to the gallbladder, or from an obstruction like a gallstone, congealed bile or tumor of the gallbladder and can turn the eyes, skin, urine and feces a yellow color.
Intestinal Infections
These can include bacterial, viral, fungal and parasitic. If left untreated, any of them can progress to more serious conditions in your pet.
Irritable Bowel Syndrome
This can cause a yellow mucus to be present in your dog's stool. This condition needs to be treated as early as possible to prevent progression into a more serious health condition for your canine.
What to do if your Dog is Passing Yellow Stools
Bouts of periodic diarrhea and stool changes can cycle in and out of your dog's life, lasting only for one or two bowel movements. This can be normal for some situations with your dog, unless his condition begins to deteriorate. However, if the yellow stools continue to be passed beyond a day or two, you should call your veterinary professional for medical evaluation. The condition which may be at the root of the yellow stool may be relatively minor or it can be a major health condition which will need to be treated urgently.
Your veterinary professional will examine your pet and perform the needed testing to ascertain the diagnosis for the yellow stool. In many cases, this diagnosis proves to be a "ruling out" situation as he eliminates the many possibilities for the yellow stool in your pet. Your vet will treat the underlying cause with medications, surgical procedures, dietary supplements or dietary regimen changes as needed based upon his findings and diagnosis.
Prevention of Passing Yellow Stools
For many of the possible reasons for the passing of yellow stool by your pet, close monitoring of his lifestyle is the best measure of prevention. For conditions like pancreatitis, liver and gallbladder problems, dietary regimens will need to be evaluated to assure your pet is getting a balanced diet without excess fats and carbohydrates which may not be easily digested.
Careful monitoring of your pets home environment and those areas where he exercises and plays is also a good idea, eliminating as many of the potential non-food items which might interest him enough to ingest them.
Keeping up with the regular checkups, vaccinations, and parasite immunization will help to reduce the opportunity for parasitic infection to take root in your pet's intestinal system.
Examinations done at home on a regular basis can also help to identify painful areas on your pet which could relate to internal problems which need attention. This can be incorporated into the normal time you spend with your pet in play and attention giving.
Cost of Passing Yellow Stools
There are costs involved in keeping your pet safe and healthy. Here are some of the costs involved with treatment of some of the causes of yellow stools in your pet:
Irritable bowel syndrome treatment costs can range from $500 to $3,000
For the treatment of chronic liver inflammation, the costs can range from $1,000 to $10,000
If your pet is suffering from pancreatitis, those treatment costs could range from $800 to $6,000
Passing Yellow Stools Questions and Advice from Veterinary Professionals
Liam
german shepherd/ lab mix
6 Years
-1 found helpful
I have a 6 y/o German shepherd/lab mix. He has had large pieces of yellow in his stool. The stool is solid. I first noticed it and thought he ate something in the house that I wasn't aware of. It happened for a couple days, went away, came back for a couple days, went away for a close to a week. I noticed it again last night. I started him on a new food a couple months ago. I didn't know if maybe this would be the cause. He has been acting fine, no other symptoms. Thank you for your help.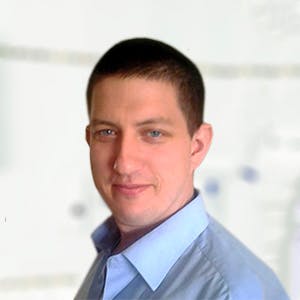 2484
Recommendations
Yellow stools may be caused by a few possible causes including liver/bile/pancreatic disorders, gastrointestinal inflammation, poisoning, dietary issues among other causes. You should keep a close eye on eating habits and ensure that Liam doesn't consume any nonfood items, but you should visit your Veterinarian for a once over to be on the safe side to see if anything comes up. Regards Dr Callum Turner DVM
Add a comment to Liam's experience
Was this experience helpful?
Bee
Mixed
2 Years
0 found helpful
My dog had an allergic reaction to Distemper mixed vaccine. She was given two IV steroid injections and Benadryl and kept overnight. Now a day after I brought her home she has mustard/pudding like consistency diarrhea. Is this the after effects of the medication?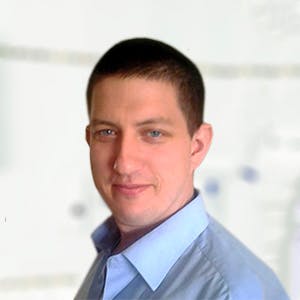 2484
Recommendations
Yellow diarrhoea may occur for a variety of reasons with a short gastrointestinal transit time being one of them; other causes may be due to liver or gallbladder issues. You should try to give Bee a bland diet of boiled chicken and rice, but if there is no improvement you should visit your Veterinarian. Regards Dr Callum Turner DVM
Add a comment to Bee's experience
Was this experience helpful?
zoey
Yorkie
13 Days
0 found helpful
My 13 year old yorkie started having diarrhea late last night and has continued until today. It went from a dark brown to a yellowish/brownish color and it appears to have a little mucus and blood in in. About 4 days ago I purchased a different dog food to hopefully help her with her skin condition- I have been introducing it to her slowly, mixing a little bit with her regular food. She was eating it fine and having normal stools until last night. Could this be the cause or something else?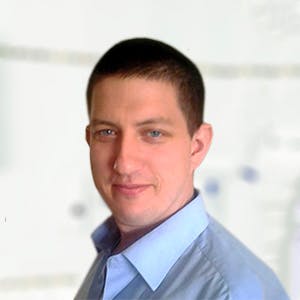 2484
Recommendations
Yellow faeces may occur due to changes in diet, but it may also be an indicator of something more serious like liver disease, gallbladder disorders or fast intestinal transit; you should give Zoey a day or two to see if the colour of the faeces changes back or not and go back to the old food if there is no improvement. A visit to your Veterinarian may be required especially if other symptoms present as well. Regards Dr Callum Turner DVM
Add a comment to zoey's experience
Was this experience helpful?
Pearl
Staffodshire BT
9 Years
0 found helpful
Has Symptoms
Frequent evacuation at night
We rescued a Staffordshire bull terrier (Pearl) 8 months ago. She was stated as aged 6 ( or so we were told but later found out she may be about 9-10).
She came with dried food of low quality and she was in terrible condition so we changed to minced chicken with rolled oats, tumeric, spirulina, grated carrot, ground pumpkin seeds and garlic ( the last 3 were given as we thought she had parasites).
She has been to the vet and had all her wormers and flea treatments. She is constantly hungry, can often drink a lot and has yellow runny stool with undigested oat and carrot in it. Sometimes it firms up slightly but only to the consistency of mashed veg. She is up and down all night going to the toilet. When we go in to the garden in the morning there will be about 6 piles of stool there. Her coat has slightly improved since being with us but she has no muscle on her, not like our other Staffie who is very chunky. Pearl often has slightly red eyes But she has loads of energy. Our other Staffie often sniffs Pearl's rear end and looks put out as if she can smell something wrong.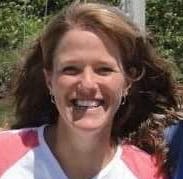 1067
Recommendations
Given what you are describing with Pearl, it would be a good idea to have her seen by a veterinarian, and have some lab testing done to determine what is going on with her. She may have parasites that weren't treated by the initial dewormer, such as Giardia or Coccidia, and she may have a systemic disease that may include her pancreas. Your veterinarian will be able to examine her, recommend any tests that might be necessary, and hopefully get her started on the road to great health.
Add a comment to Pearl's experience
Was this experience helpful?
Jack
terrier
4 Years
1 found helpful
My daughter and I just adopted a small terrier mix. His history is unknown. I've made him a mixture of brown rice, ground chicken, hard-boiled egg, peas and carrots. He was not eating his dry food (sent home with us from the rescue shelter). He seems to be happy and healthy, but the last two BM's have been yellow-ish (similar to breastfed baby poop). Will watch carefully but could it be the food I made? No additives or salt. He's between 4 and 6 years old and been with us just four days.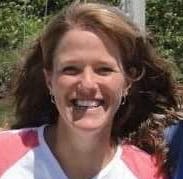 1067
Recommendations
Jack's stool may be a result of the change in his food, or he may have a parasite that you are not aware of. if his stool doesn't return to normal within the next few days, it would be a good idea to have him seen by a veterinarian to have a fecal sample tested and have an examination to make sure that nothing else is going on.
Thank you! It seemed to be a little less yellow and a bit more solid last night. I'm sure he's stressed from the transition, as well. He's due for a post-adoption vet visit this week so will check his stools at that time. I know that rescue team said there is a chance that parasites will show up after adoption due to exposure to other rescues. Thanks for your help!
Add a comment to Jack's experience
Was this experience helpful?
Lucy
Boxer
16 Months
0 found helpful
Has Symptoms
there are no other symptoms
My 16 month old rescue (boxer/jack russell) only has yellow poop when he goes for a walk on the leash. We have a fenced in yard and all other poop is normal in color. It is not loose. Why would this occur?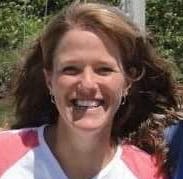 1067
Recommendations
Lucy may be eating something that you aren't aware of, or that may be the color that her food is digested to in her body, or she may have intestinal parasites. If she is doing well otherwise, it would be reasonable to monitor her stool color.
Add a comment to Lucy's experience
Was this experience helpful?
Tobie
Silky Terrier
9 Years
1 found helpful
my 9 yrs old silky terrier fell down the stairs on sunday, sideways, aprox 14 of them, and the day prior fell down 4 stairs. Yesterday, his stool was bright yellow, really bright yellow. Same normal consistency. Should I be concerned? Could that be a sign of internal damages?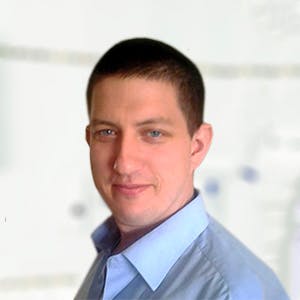 2484
Recommendations
Yellow stools may be an indicator of liver disease and it is possible that the liver disease caused incoordination which caused the fall(s); you should visit your Veterinarian immediately for an examination, faecal test and blood test to determine overall health and to determine the underlying cause. Regards Dr Callum Turner DVM
Add a comment to Tobie's experience
Was this experience helpful?
Nismo
Golden Retriever
5 Months
1 found helpful
I have a 5 month old golden retriever nand he is pooping yellow stool whenever I switch him onto kibbles. It gets to the point of diarrhea and I have to put him on a chicken and bland chicken and rice diet to reset his stomach every time before trying to introduce him to a different brand of puppy kibble. I've used earthborn puppy holistic advantage which didn't work, solid gold wolf cub series and now trying blue buffalo chicken and brown rice for puppies to see if it will help. He finally pooped and it was brown in the beginning and of the poop log and the second half of it turned yellow and started to soften a little bit. His energy is high since he's a puppy and seems fine. When I said h his brands I slowly introduce it into his chicken and rice so I'm not sure as to what's going on.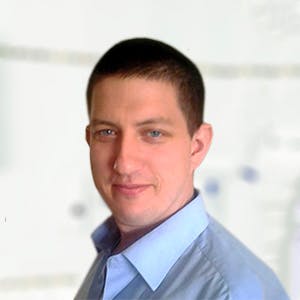 2484
Recommendations
Sometimes in these cases it can be a difficult path to identify an appropriate diet to feed; I would look at the ingredient list of each of the diets and try to do an elimination trial which will take a long time to narrow down on a diet. Another method is to try to feed a restricted ingredient diet to see if yellow stools are passed or not, you should think about going through this with your Veterinarian and for them to check Nismo for any other issues which may cause these symptoms. Regards Dr Callum Turner DVM
Add a comment to Nismo's experience
Was this experience helpful?
Cosmo
Mix
14 Years
0 found helpful
After a bout of gastroenteritis and vomiting for three days he was better and but now after being better for 2 weeks, Now he has loose yellow stool for 2 days after regular color diarrhea. I cook dinner for him every night & he has wellness stew in morning. His recent blood tests were good except for the elevated level of PSL that's indicative of pancreatitis and there was some bilirubin in his urine sample. The vet said it was nothing to be overly concerned about. His energy level is good and he loves to walk and eat. Should I give him bromelain to help him since I heard it's a digestive enzyme? His energy level is alright, he likes taking his walks. But now I'm just worried about how long my dog will live with this problem since he's 14. Thank you.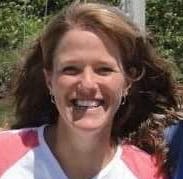 1067
Recommendations
Thank you for your email. If Cosmo's pancreatic enzymes were elevated, and he has been having ongoing problems with vomiting and soft stool, he may need treatment for that pancreatitis. Typically, dogs who are suffering from pancreatic inflammation need to be on very low fat diets, and his current diet may not be appropriate for him. It would be best to contact your veterinarian, let them know what is going on with him, and ask what they recommend, since they have examined him and know the results of his lab work. I hope that all goes well for him.
Add a comment to Cosmo's experience
Was this experience helpful?
Star
Pit bull boxer
4 Years
0 found helpful
She is have brown loose bowel it not watery its soft like pudding she eats at times she drinks normal she runs and plays at time whats somothing i should do or should i just take her to the vet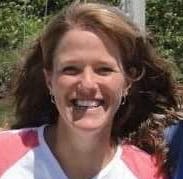 1067
Recommendations
Thank you for your email. If Star ate something that she shouldn't have, and her stools return to normal, you may be okay to monitor her. If things are normal, you may not have anything to worry about. If the soft stools continue, it may be best to have her seen by your veterinarian, as they can examine her, determine what might be going on, and recommend appropriate treatment. I hope that all goes well for her!
Add a comment to Star's experience
Was this experience helpful?
Chico
French Bulldog
4 Months
0 found helpful
Has Symptoms
Fecal doscoloration and diarrhea
I have a 4 month old French bulldog.He used to poop 6-7 times a day on cooked meats ( chicken/beef) and blue buffalo. We over fed him yellow pepper and pumpkin pure on 2 occasions and noticed diarrhea that did not last more than 1 day, however there was notably a large amount of mucus in his second boutique oder diarrhea. Since this incident he's been strictly on boiled whit rice and chicken. He now poops once a Dayear a very small amount. His energy levels are the same, he's eating and drinking water, no visible signs of pain or lethargy. He was outside yesterday and this morning he took a poo twice the size of the last couple days and it had a yellow green color to it, it was firm and moist. Could this be due to eating leaves or should we be concerned?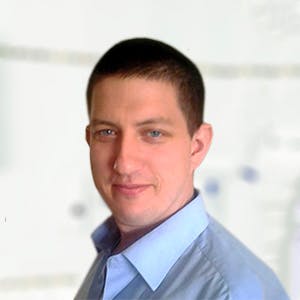 2484
Recommendations
If Chico is having issues with bowel movements, you should try to move him across to another puppy food without cooked meats; any commercial breed and age specific diet will be sufficient. Green or yellow faeces may be due to a range of disorders including liver, bile duct among others; try to get Chico on a normal diet to see if there is any improvement in his stool. Regards Dr Callum Turner DVM
Add a comment to Chico's experience
Was this experience helpful?
Bailey
Schnauzer mix
15 Years
0 found helpful
My 15 y/o schnauzer mix has had Yellow runny stool with some mucus in it. No loss of appetite, no yellow eye or skin discoloration, no lethargy, no depression, been giving her chicken broth and rice.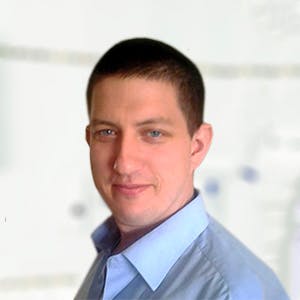 2484
Recommendations
There are various causes for a dog passing yellow stool which may include infections, parasites, gastroenteritis, liver disease, pancreatic disorders, foreign objects, poisoning among other causes; if the colour of the stool doesn't improve you should visit your Veterinarian for an examination and a faecal test. Given Bailey's age, you should have a senior blood profile done to have a general check of internal health. Regards Dr Callum Turner DVM
Add a comment to Bailey's experience
Was this experience helpful?
Cookie
Australian Cattle Dog (Blue Heeler)
2 Years
0 found helpful
My dog was having some dietary issues the first blood test showed normal liver function. A month later it showed elevated levels. I started her on some digestive enzymes to help her. I also started giving her some hard boiled egg every day. Since then, her poop is either all pale (tannish, like sand color) or half pale and half brown. She is scheduled for another blood draw the end of January to check liver function again. Is it possible the enzymes are causing the pale stool as it helps her digestion too well? She acts hungry all the time now too.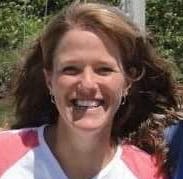 1067
Recommendations
Thank you for contacting us about Cookie today. I'm not sure which digestive enzymes that you are referring to, but some digestive enzymes are harmful if given without being necessary, so make sure that you have asked your veterinarian about them, if they didn't prescribe them. Without knowing what food she is eating, what medications she is on, and what level of elevation in which liver enzymes, I can't really comment on whether the digestive enzymes are causing the stool color - it would be best if you ask your veterinarian these questions, as they know more information about Cookie, her condition, her tests and her medications. I hope that she recovers well.
Add a comment to Cookie's experience
Was this experience helpful?