What are Passing Yellow Stools?
When your dog is passing yellow stool, it means that his feces are yellow in color instead of the normal chocolate brown color. Any changes in the normal color of your dog's stools which are noted should be watched carefully. There are several reasons why this could be happening:
Consumption of non-food items
Gastroenteritis
Liver problems
Gallbladder problems
Pancreas problems
Intestinal infections
Irritable bowel syndrome
Food allergies
Book First Walk Free!
Why Passing Yellow Stools Occurs in Dogs
There are a number of reasons why yellow stool occurs in your canine companion and some of them are more serious than others:
Consumption of Non-food Items
This can include pieces of trees, grasses or even household items. Foreign body consumption can include virtually anything which isn't food and isn't supposed to be eaten. These items cannot be digested by your pet's system.
Gastroenteritis
This is inflammation of the intestinal system, generally this includes the stomach and intestines. The causes of gastroenteritis are infections from bacteria, viruses, parasites or reactions to new foods or medications.
Liver Problems
Liver problems cause jaundice (icterus) which will discolor the eyes, skin, urine and feces of your pet. Damages to the liver can occur from many diseases, toxins, drugs, cancer and inflammation of the liver caused by bacterial and fungal infections.
Pancreatitis
This is inflammation of the pancreas which occurs as a result of digestive enzymes leaking into the pancreatic tissue. Abdominal pain, depression, lack of appetite along with vomiting and diarrhea can occur in some dogs. Chronic pancreatitis can sometimes lead to diabetes in your pet.
Gallbladder Problems
This condition occurs when there is a stoppage of bile flowing from the gallbladder to the intestines. This can occur due to trauma to the gallbladder, or from an obstruction like a gallstone, congealed bile or tumor of the gallbladder and can turn the eyes, skin, urine and feces a yellow color.
Intestinal Infections
These can include bacterial, viral, fungal and parasitic. If left untreated, any of them can progress to more serious conditions in your pet.
Irritable Bowel Syndrome
This can cause a yellow mucus to be present in your dog's stool. This condition needs to be treated as early as possible to prevent progression into a more serious health condition for your canine.
What to do if your Dog is Passing Yellow Stools
Bouts of periodic diarrhea and stool changes can cycle in and out of your dog's life, lasting only for one or two bowel movements. This can be normal for some situations with your dog, unless his condition begins to deteriorate. However, if the yellow stools continue to be passed beyond a day or two, you should call your veterinary professional for medical evaluation. The condition which may be at the root of the yellow stool may be relatively minor or it can be a major health condition which will need to be treated urgently.
Your veterinary professional will examine your pet and perform the needed testing to ascertain the diagnosis for the yellow stool. In many cases, this diagnosis proves to be a "ruling out" situation as he eliminates the many possibilities for the yellow stool in your pet. Your vet will treat the underlying cause with medications, surgical procedures, dietary supplements or dietary regimen changes as needed based upon his findings and diagnosis.
Prevention of Passing Yellow Stools
For many of the possible reasons for the passing of yellow stool by your pet, close monitoring of his lifestyle is the best measure of prevention. For conditions like pancreatitis, liver and gallbladder problems, dietary regimens will need to be evaluated to assure your pet is getting a balanced diet without excess fats and carbohydrates which may not be easily digested.
Careful monitoring of your pets home environment and those areas where he exercises and plays is also a good idea, eliminating as many of the potential non-food items which might interest him enough to ingest them.
Keeping up with the regular checkups, vaccinations, and parasite immunization will help to reduce the opportunity for parasitic infection to take root in your pet's intestinal system.
Examinations done at home on a regular basis can also help to identify painful areas on your pet which could relate to internal problems which need attention. This can be incorporated into the normal time you spend with your pet in play and attention giving.
Cost of Passing Yellow Stools
There are costs involved in keeping your pet safe and healthy. Here are some of the costs involved with treatment of some of the causes of yellow stools in your pet:
Irritable bowel syndrome treatment costs can range from $500 to $3,000
For the treatment of chronic liver inflammation, the costs can range from $1,000 to $10,000
If your pet is suffering from pancreatitis, those treatment costs could range from $800 to $6,000
Passing Yellow Stools Questions and Advice from Veterinary Professionals
Prius
Staffordshire Bull Terrier
4 Years
1 found helpful
My 4 year old Staffordshire bull terrier has been having hard yellow stool for 2 days now. About a year ago she started losing hair and I found out she was allergic to grain so I changed her to a grain free diet. She started losing hair again around a month ago so I slowly changed her to 4health sensitive skin grain free. She's been on this food for about 3 weeks now, but only has had yellow stool for 2 days. Its completely yellow and really hard. Her skin has cleared up some, but still missing patches.
Check for cushing disease
Add a comment to Prius's experience
Was this experience helpful?
Remi
Cane Corso
12 Months
0 found helpful
Saturday I gave my dog a treat that upset his stomach he's a 1 yr old cane corse. Sunday he had the runs pretty bad (brown runny) although he was eating and playing normally. I spoke with the Breeder she suggested giving him rice with a boiled beef. Monday I gave him rice only in the morning then rice with boiled bison. This morning his poop was a yellow liquid even thought it was watery he didn't wake up in the middle of the night like he did Sunday night to poop. What should I do. My vet is closed for the holiday. Is there anything over th counter? Should I let him fast?
I would have a giardia test done and make sure that he is wormed recently. Those have to be ruled that out. Talk to your vet. In the meantime there are liquid anti-diarrhea meds over the counter that work fast. Also, you can get pro-pectin tabs on Amazon My vet recommended them for Dexter since he seems otherwise healthy. They have probiotics and some anti diarrhea effect. My dog takes both of these meds and it has saved him from losing weight. He has put the 7lbs back on that he lost after surgeries while he was living at the rescue. He is active, has a gr8 appetite. He is 10 yrs old. It is so nice that his poop is regular now. He is on a grain free food but I plan on looking into some food made just for digestive issues. He has a very fast gut....like colitis
This sites comments need proper answers to dog diarhea issues...:(
Hi all,
Was there any resolution? I too have a Border Collie that is doing the same as your dog Raphael O.

Nass
Remi did you ever find out what was causing it- what happened?! I have a English Mastiff that just turned 1 and we have been going through this for 2 months. She is losing so much weight. :(
Rami please check for parasites.
Hi,

Is Remi better? My Boder Collie has the same symptoms, started with the mustard diarrhea. How did you manage with Remi, please?
Add a comment to Remi's experience
Was this experience helpful?
Ranger
Husky
2 Years
0 found helpful
My 8 month old puppy died from what we believe was Parvo yesterday, she had bloody stool with large worms. We have disinfected everywhere she's been and we're walking our older dog who is 2 years away from the infected areas. I just noticed he had yellow diarrhea. He is still eating, drinking, and playing, no distress to him. I'm wondering if it is from the dewormer we gave him 2 days ago, the food change, or if he's going to get Parvo. He has been fully vaccinated despite the one year booster. I am so nervous he is, I cannot lose another dog.
parvo can live in the ground as long as 6 years only pure bleach will be effective in that area. if they have had their shots they can still be effected by parvo but probably not as serious as it would be if they werent vaccinated. parvo can be tracked from a store right into your yard.
Add a comment to Ranger's experience
Was this experience helpful?
Anna
Border Collie
2 Years
0 found helpful
My 2 Year old Border Collie Mix is passing yellow stool. I have changed the dog food to Pedigree recently because my other dog started having seizures after we tried another type of dog food that seemed to have more health benefits. My other dog is fine, but my 2 year old is passing that stool though her behavior seems normal.
Add a comment to Anna's experience
Was this experience helpful?
Whitney
Great Pyrenees
22 Months
0 found helpful
For the past month and a half my dog has been sick and they haven't been able to figure out exactly what's wrong with her they put her on anti vomit medication and anti-diarrhea medication and that helped a little but then her stool started turning yellow and soft you can also see the undigested food in her stool. She's now vomiting yellow what looks to be the same has her stool. She is lost her appetite and doesn't even want to eat anything. I've been going to the vet every couple of days to try and see if there's something else that can be. But I I'm out of money and I really don't want to see my puppy die, I'm not sure what else to do.
I hope you check this, and I hope your pup has hung in there. Please go to Epi4Dogs and visit the forum.
Please get your baby checked for epi @ ecocrine pancreatic insufficiency
Add a comment to Whitney's experience
Was this experience helpful?
callie
King Charles Spaniel
2 Months
1 found helpful
Has Symptoms
mucus yellow runny stools
hi my little callie had been under the wether for a week was hospitalised 2 days after we had her as she was very lethargic and not eating , her blood sugar was 0.67 so nearly lost her , however since then she seems to be ok one minute the off her food the nxt with constant mucus poo not sure what to do nxt
Add a comment to callie's experience
Was this experience helpful?
Max
Labrador Retriever and basenji
7 Months
0 found helpful
My 6 month old puppy has had diaherra ever since we brought him home from a shelter. He gets into everything and he chews everything. I first started out giving him pumkin which worked for a while. But after we got him his canine vaccine it started back up again every time we got his vaccines done. But through out that process we still had him on pumkin. He just got his last vaccine March 30th. But he still has bad diaherra when he poops its bulky and at least and foot long in length.we took him to the vet last month and they did a fecal examine and said everything is fine. They gave him some diaherra pills that worked for a while and then stopped working and the diaherra has been on going since.im now giving him chicken and rice the past few days and his poop is still a foots length and it looked like it was yellow and then went into a healthy brown. Majority of it was yellow We have palm trees that develope these orange balls and I see that he's been pooping them out but since he eats them I don't know if the yellow coming up in his diaherra is now a blockage or what. He won't allow me to be around him with out biting and he stops biting when I'm petting his chest and running my fingers around his stomach. Can there be a blockage? Can he have irritatable bowel syndrome
Add a comment to Max's experience
Was this experience helpful?
Cap
German Shepherd
11 Weeks
0 found helpful
My puppy is an 11 week old German shepherd. Thursday morning he got into some ant killer. I don't believe he ingested anything but I'm not sure. If he did it wasn't much. We also switched his diet for the third time. The first food he was on was Iams puppy but when we ran out we couldn't find it anywhere. Then we tried Call of The Wild. When that ran out we switched to Nutro because it was recommended to us. Our puppy started to have runny yellow stool on a Sunday. This was the Sunday following the Thursday that our pup might have eaten ant poison. We're not sure what's going on or how to help him. This has been happening for about 24 hours. Still very happy and energetic and has a full appetite. Please help!

Read more at: https://wagwalking.com/symptom/why-is-my-dog-passing-yellow-stools
Add a comment to Cap's experience
Was this experience helpful?
Shadow pup
Red heeler
1 Day
0 found helpful
My Red Heeler had a litter yesterday and today one of the newborn pups has yellow diarrhea while all of the rest seem to have normal dark 'pellet' pooh.

Momma is also still panting even though she delivered that last puppy about 6pm yesterday and it is now 16 hrs later.

I am wondering if the yellow diahrrea from the one newborn is a serious problem that I need to get looked into and if there is a concern with momma still panting (she has also whimpered a couple of times while looking over the puppies and wonders around looking like something is lost or wrong and she has NEVER been a dog to whimper). I am concerned because I don't know if she senses something about the one pup or if maybe she is feeling off. Other this this, she is doing a great job caring for the pups (except there is quite a bit of the pups pooh around even though most people say the momma cleans all that).
Add a comment to Shadow pup's experience
Was this experience helpful?
Bob
Black Lab Mix
3 Years
0 found helpful
Has Symptoms
runny, yellow stools, overweight
Bob my 3 year old black lab mix has been having mostly runny, yellow stool for almost 2 months now. his eating, drinking, and exercise habits seem to be the same. he is extremely overweight, but I now walk him 3-4 times a day. he eats mostly dry dog food, but also has human food. what could be the cause of his stools.
Add a comment to Bob's experience
Was this experience helpful?
Buddy
Maltese
1 Year
0 found helpful
My one year old Maltese suddenly started having loose stools that are the color of mustard now. We went on a camping trip and when we got back he threw up and it looked foamy, hasn't threw up since but began having diarrhea. Yesterday I made some rive and boiled chicken for him and that made the poop color normal but the consistency was still soft. He doesn't have bowel movements as often as he used to since eating the rice and chicken. He still drinks water, peeing well, gums are pink, skin retracts to normal nicely, he was playing today. He is in perfect health, never had problems so i am wondering if he ate something i didn't see when we were at camp or if he was just super stressed and that's what is causing it. If someone has any information i would really appreciate it
Add a comment to Buddy's experience
Was this experience helpful?
Guapo
Chihuahua
6 Years
1 found helpful
Guapo is a healthy 6 year old chihuahua. Not on any medications and eats a grain free chicken and rice formula dog kibble. He just began having loose stools which range from brown 'soft serve' to watery to yellow and mucus-y looking much like mustard or newborn baby poop. He threw up some half digested kibble in the morning on the first day, and then a foamy liquid at night on the first day but had not thrown up since. The frequency of his BMs vary from every hour to every 3-4 hours. He doesn't typically eat or drink a lot, but he is not refusing food or water either. I've been making a 'soup' of boiled chicken, white rice, and water for him and feeding him small amounts throughout the day and he eats it right up. He's a pretty lazy dog in general but hasn't acted lethargic, in pain, or depressed. His eyes, skin, and gums appear to be normal. We have an appointment for this afternoon and have a stool sample. I am just SO worried there is some kind of liver, gallbladder, pancreas issue based on what I've been reading. This was very sudden without a change in diet, no table scraps, and he does not eat random things he finds in the home or outside. He hasn't been around any other dog recently aside from his sister who is also healthy and he hasn't suffered any injuries or stressors. We have not been out far from where we live in a couple of weeks and I try to keep my dogs away from any unclean areas or other dogs poops that weren't picked up by their owners. I'm just dumbfounded and jumping to the worst possible scenarios because Guapo is typically a happy healthy lazy spoiled dog.
This sounds like pancreatitis and is serious. My dog had same symptoms and was tested and has the disease. I would get him to vet ASAP for anti-nausea drugs (cerenia is one that works well, zofran is another one. My boy got both), and some flagyl/metronidazole for the diarrhea. Also, see if your vet will,show you how to give SubQ fluids through his skin with ringer's IV in case he gets dehydrated. These will all help you through these scary pancreatic episodes. My boy also came down with vestibular syndrome the day after I found out he has pancreatitis- made him walk like a drunken sailor, his eyes twitch from side to side rapidly and gave him a head tilt. That started resolving slowly in the next week. The emergency vet wanted to do a $3000 MRI of his brain, and when I refused to put my 14-1/2 year old dog under anesthesia, she said "well ... it could be this vestibular thing". Guess what? It was! Good luck to you. If your dog starts pooping bright red watery blood, don't think it is the end. It's just another attack.
How is Guapo doing now? Have you figured out what was wrong with him? My dog has been having similar issues too.
Add a comment to Guapo's experience
Was this experience helpful?
Chloe
Spaniel mix
10 Years
0 found helpful
Has Symptoms
Solid but bright yellow stool
My 10 year old spaniel mix with liver & disc disease & occasional seizures managed to find & eat a couple peanuts on Friday. She vomited twice & had the runs. Took a stool sample to the vets, which came back ok. Vet said to stop probiotic & supplements for 24 hrs. After such time I gave again & she had a normal, solid poop yesterday morning. Then extremely loose & watery stools twice in the afternoon. Did not feed her dinner (to let her tummy rest) vet again said no probiotic or supplements now for 48 hrs. She ate with gusto this morning & just now had a solid but bright yellow stool. I am extremely worried. Her vet office is closed today but I emailed a picture of her stool. Any advice or suggestions on what is happening in the meantime?
Add a comment to Chloe's experience
Was this experience helpful?
Thor
Rottweiler
3 Years
0 found helpful
My 3 year old rottweiler's poop is yellow. He doesn't have diarrhea but he's lost a lot of weight in the last few months. I haven't changed his food. I feed him breed specific dry dog food.
Add a comment to Thor's experience
Was this experience helpful?
BIlly
Lhasa Apso
5 Years
0 found helpful
Has Symptoms
Yellow grainy slimy stool
We have a 5 year old Lhasa Apso called Billy. He is fed semi moist food with a portion of boiled beef heart daily. His morning poop is usually of normal form/semi firm consistency but his afternoon poop can be yellow, grainy and slimy. This is not every day most occurs at least 3 times a week. He has always seemed like a lazy dog and seems to sleep a lot throughout the day. I am worried about the yellow poop. My other Lhasa eats the same diet and does not have this problem.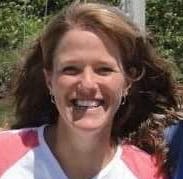 1611
Recommendations
If Billy has yellow gums, yellow skin, and yellow stool, he needs to be seen right away by a veterinarian. He may be having liver problems from what you are describing, and may need treatment.
Add a comment to BIlly's experience
Was this experience helpful?
Lilly
Chihuahua terrier
11 Years
0 found helpful
My dog is passing light brown yellowish stool and sometimes runny dark brown stool with grass. She is eating and drinking water regularly. We took her to the vet last Sat. because she was vomiting white foam and not wanting to eat. The medicines and fluids from the vet helped my dog feel better, but I don't know if her current stool is due to a parasite or a deeper intestinal issue?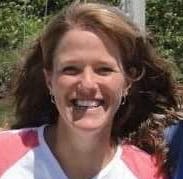 1611
Recommendations
Lilly's stool might be secondary to whatever caused her vomiting last weekend, as things tend to move their way through the GI tract. If the problem doesn't get better over the next couple of days or if she doesn't seem to be feeling better, a recheck with your veterinarian would be a good idea.
Add a comment to Lilly's experience
Was this experience helpful?
Bandit
Rhodesian Ridgeback x staffy
18 Months
0 found helpful
We rescued our 18 months old Rhodesian ridgeback x staffy 2 weeks ago, he started out with regular stools for the first week or so and now as we have been switching his diet he seems to have very consistent either runny (sometimes regular) sand or mustard coloured poos. His energy levels are up and he doesn't seems to be unwell at all . Could this be from a change or diet , settling in his new environment ect ? Thank you so much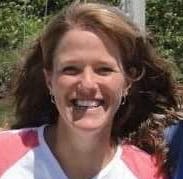 1611
Recommendations
That soft stool could be from the diet change, and a bland diet of boiled chicken and rice for a few days may help clear that up. If it does not, Bandit may have parasites that need to be treated, and it would be a good idea to have him seen by a veterinarian.
Add a comment to Bandit's experience
Was this experience helpful?
Rocco
Schnoodle
2 Years
0 found helpful
My 2 year old schnoodle started pooping regular colored diarrhea, however, yesterday he started pooping yellow, some bright yellow, some darksih yellow with like goo and some red spots... This has been going on for about a week. He has had problems in the past where they told me he had pancriatitis and anything he eats that his stomach doesn't really like, he'll have diarrhea for a few days. But my concern is the yellow stool now.. I've been giving him lots of water to keep him hydrated but I'm not sure what to give him for food since he's not keeping anything in his stomach. He does have appetite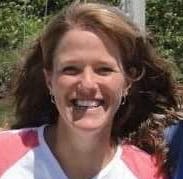 1611
Recommendations
The yellow tinge to Rocco's diarrhea is concerning, as that can sometimes mean that there is a problem with his liver. Given his history of pancreatitis, he may need medical therapy, and it would be a good idea to have him seen by his veterinarian to make sure that he is okay.
Add a comment to Rocco's experience
Was this experience helpful?
Bo
Boxer
6 Years
1 found helpful
My 6-year old male boxer had vomiting and lethargy in April 2018. The vet did bloodwork and x-rays of his abdomen but all testing was good; no issues. His vet put him on Cerenia for the vomiting. He started having diarrhea 5 days later and was diagnosed with Coccidiosis and put on Albon. He had a 3-year rabies shot one month later & another test for parasites. Testing was negative. 4 days after his rabies vaccination he developed diarrhea again. Fecal sample was negative and he was put on Pro-Pectalin Anti-Diarrheal tabs and a bland diet of boiled chicken and white rice. (He has been on Wellness Core grain-free wild game formula dry dog food for the past 4 years because of a previous issue with white rice.) He developed yellow-colored stools before having diarrhea with hematochezia. His stool was checked for parasites and for Giardia; all tests were negative. The vet put him on Metronidazole and more Pro-Pectalin Anti-Diarrheal tabs. His stools stayed yellow with a little green in it until today. He had diarrhea with hematochezia again along with vomiting. He was taken off the chicken/rice diet and put back on his grain-free dog food. He was also taken off the Metronidazole and put back on the Albon because his vet didn't think he was tolerating the Metronidazole and a fecal smear tested with a lot of bacteria in it; much more than normal. His fecal test again tested negative for parasites. He was given a Cerenia injection for the vomiting & is to start the Albon tonight (8 pills at once before 4 pills a day till finished). His vet doesn't want him to take the Pro-Pectalin Anti-Diarrheal tabs again unless he develops diarrhea. They said we will need to do x-rays and bloodwork again if this continues. Is there some additional testing along with the x-rays and bloodwork I should be having my vet do if these issues continue?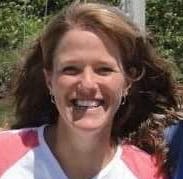 1611
Recommendations
Boxers are susceptible to a type of colitis that needs to be specifically treated, and the best way to determine whether that is happening with Bo would be endoscopic biopsies of his colon. Histiocytic ulcerative colitis occurs more frequently in this breed. Some dogs also have a fiber-responsive colitis that can be treated with specific diets. Your veterinarian will be able to let you know the best route of testing and treatment for him, but it is worth discussing those problems to see if they are a possibility for Bo, since I cannot examine him.
My vet had me put my dog back on the grain-free dog food he had been on for the past 4 years because she felt that the boiled chicken breast & white rice diet she had me put him on to help with his diarrhea was causing more issues and possibly contributing to the bloody diarrhea he was having. She thought that maybe he had a sensitivity to the white rice or was allergic to it since he had problems with white rice back when he was 2 years old and had to be put on the grain-free dog food at that time. He was taken off the Metronidazole 500 mg tablets because his vet felt that he wasn't tolerating the medication. He was put back on the Albon 250 mg tablets he was given back when he was diagnosed with Coccidiosis in April 2018 because he had previously tolerated it without any issues. He was also given more Pro-Pectalin Anti-Diarrheal tabs, which he took for 4 days. I then started adding small amounts of canned Libby's brand pureed pumpkin to his grain-free dog food; but only a couple of times each day. He is now back to having normal looking stools (no diarrhea and no yellow stools). He is acting more like his old self and seems to be getting his energy level back up to where it was before he was diagnosed with Coccidiosis. Since his stools have returned to normal, I won't need to have his vet check him for colitis; but should his diarrhea return, I will ask her to check him for that. Thank you for your advice on what else I could have my vet check him for since I didn't know what else to do.
Add a comment to Bo's experience
Was this experience helpful?
Bailey
Schnauzer mix
15 Years
1 found helpful
My 15 y/o schnauzer mix has had Yellow runny stool with some mucus in it. No loss of appetite, no yellow eye or skin discoloration, no lethargy, no depression, been giving her chicken broth and rice.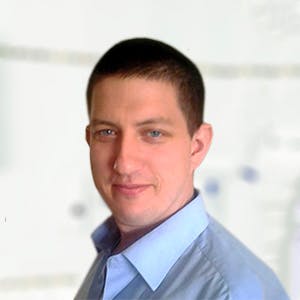 3320
Recommendations
There are various causes for a dog passing yellow stool which may include infections, parasites, gastroenteritis, liver disease, pancreatic disorders, foreign objects, poisoning among other causes; if the colour of the stool doesn't improve you should visit your Veterinarian for an examination and a faecal test. Given Bailey's age, you should have a senior blood profile done to have a general check of internal health. Regards Dr Callum Turner DVM
Add a comment to Bailey's experience
Was this experience helpful?
blu
Staffordshire Bull Terrier
1 Day
0 found helpful
my puppy Blu she is a year old and her poop is tan pale yellow it is very frim. i just noticed it today. she is a blue nose pit. her mouth is dry what can i do hor her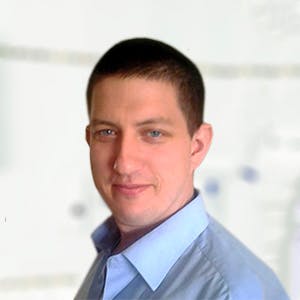 3320
Recommendations
There are many different causes for yellow faeces including fast intestinal transit, liver disease, biliary disorders among other causes; you should ensure that Blu is hydrated and is fed an appropriate diet for breed and age. Without examining Blu, I cannot go into any specifics as I cannot make a diagnosis but a dry mouth and very firm faeces may be an indicator of dehydration. If there is no improvement you should visit your Veterinarian. Regards Dr Callum Turner DVM
Add a comment to blu's experience
Was this experience helpful?
Luna
Goldendoodle
6 Months
0 found helpful
My 6 month old Goldendoodle has been having yellow poop for a while now with its consistency varying from "normal" to diarrhea. We discovered she was allergic to chicken when she was 9 weeks old (she was biting her paws and legs and scratching herself constantly) and so she has been on a Lamb and Rice puppy food ever since. Over the month her appitite has decreased and it was recommended to add small amounts of pure pumpkin to her kibble which has helped but she is still not eating like she used to. Over the last week she has now started to eat grass which she has never done before. Please help as I'm starting to get concerned.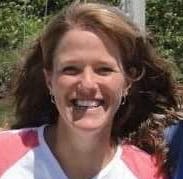 1611
Recommendations
Puppies are very prone to parasites, and if Luna hasn't had a fecal sample and giardia test, that would be a good idea, as she may have parasites that are easily treatable. I hope that all goes well for her.
Add a comment to Luna's experience
Was this experience helpful?
Liam
german shepherd/ lab mix
6 Years
0 found helpful
I have a 6 y/o German shepherd/lab mix. He has had large pieces of yellow in his stool. The stool is solid. I first noticed it and thought he ate something in the house that I wasn't aware of. It happened for a couple days, went away, came back for a couple days, went away for a close to a week. I noticed it again last night. I started him on a new food a couple months ago. I didn't know if maybe this would be the cause. He has been acting fine, no other symptoms. Thank you for your help.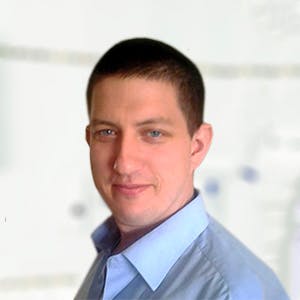 3320
Recommendations
Yellow stools may be caused by a few possible causes including liver/bile/pancreatic disorders, gastrointestinal inflammation, poisoning, dietary issues among other causes. You should keep a close eye on eating habits and ensure that Liam doesn't consume any nonfood items, but you should visit your Veterinarian for a once over to be on the safe side to see if anything comes up. Regards Dr Callum Turner DVM
This was helpful. Going to take my dog to the vet tomorrow. Thanks
Add a comment to Liam's experience
Was this experience helpful?
Bee
Mixed
2 Years
0 found helpful
My dog had an allergic reaction to Distemper mixed vaccine. She was given two IV steroid injections and Benadryl and kept overnight. Now a day after I brought her home she has mustard/pudding like consistency diarrhea. Is this the after effects of the medication?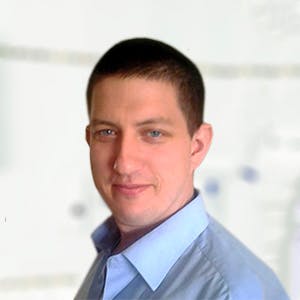 3320
Recommendations
Yellow diarrhoea may occur for a variety of reasons with a short gastrointestinal transit time being one of them; other causes may be due to liver or gallbladder issues. You should try to give Bee a bland diet of boiled chicken and rice, but if there is no improvement you should visit your Veterinarian. Regards Dr Callum Turner DVM
Add a comment to Bee's experience
Was this experience helpful?
zoey
Yorkie
13 Days
0 found helpful
My 13 year old yorkie started having diarrhea late last night and has continued until today. It went from a dark brown to a yellowish/brownish color and it appears to have a little mucus and blood in in. About 4 days ago I purchased a different dog food to hopefully help her with her skin condition- I have been introducing it to her slowly, mixing a little bit with her regular food. She was eating it fine and having normal stools until last night. Could this be the cause or something else?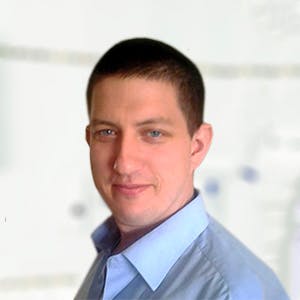 3320
Recommendations
Yellow faeces may occur due to changes in diet, but it may also be an indicator of something more serious like liver disease, gallbladder disorders or fast intestinal transit; you should give Zoey a day or two to see if the colour of the faeces changes back or not and go back to the old food if there is no improvement. A visit to your Veterinarian may be required especially if other symptoms present as well. Regards Dr Callum Turner DVM
Zoeys Owner, what was the outcome of the Yellow Faeces concern, I lost my little Yorkie to Hemmarogic Gastroenterites, last fall and im still grieving as though it were yesterday, please anyone who has a yorkie who sicks up yellow bile and dubious looking stools, Please take it seriously. do not delay
Add a comment to zoey's experience
Was this experience helpful?
Pearl
Staffodshire BT
9 Years
0 found helpful
Has Symptoms
Frequent evacuation at night
We rescued a Staffordshire bull terrier (Pearl) 8 months ago. She was stated as aged 6 ( or so we were told but later found out she may be about 9-10).
She came with dried food of low quality and she was in terrible condition so we changed to minced chicken with rolled oats, tumeric, spirulina, grated carrot, ground pumpkin seeds and garlic ( the last 3 were given as we thought she had parasites).
She has been to the vet and had all her wormers and flea treatments. She is constantly hungry, can often drink a lot and has yellow runny stool with undigested oat and carrot in it. Sometimes it firms up slightly but only to the consistency of mashed veg. She is up and down all night going to the toilet. When we go in to the garden in the morning there will be about 6 piles of stool there. Her coat has slightly improved since being with us but she has no muscle on her, not like our other Staffie who is very chunky. Pearl often has slightly red eyes But she has loads of energy. Our other Staffie often sniffs Pearl's rear end and looks put out as if she can smell something wrong.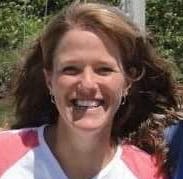 1611
Recommendations
Given what you are describing with Pearl, it would be a good idea to have her seen by a veterinarian, and have some lab testing done to determine what is going on with her. She may have parasites that weren't treated by the initial dewormer, such as Giardia or Coccidia, and she may have a systemic disease that may include her pancreas. Your veterinarian will be able to examine her, recommend any tests that might be necessary, and hopefully get her started on the road to great health.
Add a comment to Pearl's experience
Was this experience helpful?
Jack
terrier
4 Years
1 found helpful
My daughter and I just adopted a small terrier mix. His history is unknown. I've made him a mixture of brown rice, ground chicken, hard-boiled egg, peas and carrots. He was not eating his dry food (sent home with us from the rescue shelter). He seems to be happy and healthy, but the last two BM's have been yellow-ish (similar to breastfed baby poop). Will watch carefully but could it be the food I made? No additives or salt. He's between 4 and 6 years old and been with us just four days.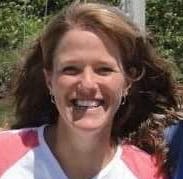 1611
Recommendations
Jack's stool may be a result of the change in his food, or he may have a parasite that you are not aware of. if his stool doesn't return to normal within the next few days, it would be a good idea to have him seen by a veterinarian to have a fecal sample tested and have an examination to make sure that nothing else is going on.
Thank you! It seemed to be a little less yellow and a bit more solid last night. I'm sure he's stressed from the transition, as well. He's due for a post-adoption vet visit this week so will check his stools at that time. I know that rescue team said there is a chance that parasites will show up after adoption due to exposure to other rescues. Thanks for your help!
Add a comment to Jack's experience
Was this experience helpful?
Lucy
Boxer
16 Months
1 found helpful
Has Symptoms
there are no other symptoms
My 16 month old rescue (boxer/jack russell) only has yellow poop when he goes for a walk on the leash. We have a fenced in yard and all other poop is normal in color. It is not loose. Why would this occur?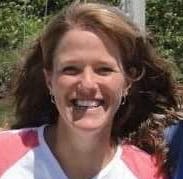 1611
Recommendations
Lucy may be eating something that you aren't aware of, or that may be the color that her food is digested to in her body, or she may have intestinal parasites. If she is doing well otherwise, it would be reasonable to monitor her stool color.
Add a comment to Lucy's experience
Was this experience helpful?
Tobie
Silky Terrier
9 Years
1 found helpful
my 9 yrs old silky terrier fell down the stairs on sunday, sideways, aprox 14 of them, and the day prior fell down 4 stairs. Yesterday, his stool was bright yellow, really bright yellow. Same normal consistency. Should I be concerned? Could that be a sign of internal damages?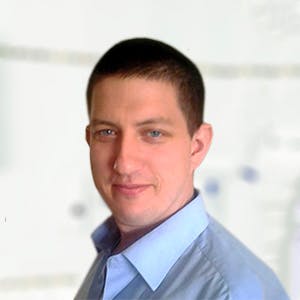 3320
Recommendations
Yellow stools may be an indicator of liver disease and it is possible that the liver disease caused incoordination which caused the fall(s); you should visit your Veterinarian immediately for an examination, faecal test and blood test to determine overall health and to determine the underlying cause. Regards Dr Callum Turner DVM
Add a comment to Tobie's experience
Was this experience helpful?
Nismo
Golden Retriever
5 Months
1 found helpful
I have a 5 month old golden retriever nand he is pooping yellow stool whenever I switch him onto kibbles. It gets to the point of diarrhea and I have to put him on a chicken and bland chicken and rice diet to reset his stomach every time before trying to introduce him to a different brand of puppy kibble. I've used earthborn puppy holistic advantage which didn't work, solid gold wolf cub series and now trying blue buffalo chicken and brown rice for puppies to see if it will help. He finally pooped and it was brown in the beginning and of the poop log and the second half of it turned yellow and started to soften a little bit. His energy is high since he's a puppy and seems fine. When I said h his brands I slowly introduce it into his chicken and rice so I'm not sure as to what's going on.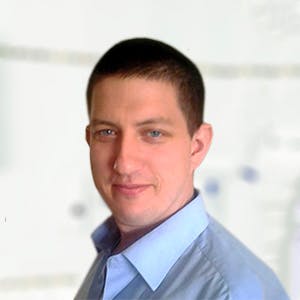 3320
Recommendations
Sometimes in these cases it can be a difficult path to identify an appropriate diet to feed; I would look at the ingredient list of each of the diets and try to do an elimination trial which will take a long time to narrow down on a diet. Another method is to try to feed a restricted ingredient diet to see if yellow stools are passed or not, you should think about going through this with your Veterinarian and for them to check Nismo for any other issues which may cause these symptoms. Regards Dr Callum Turner DVM
Add a comment to Nismo's experience
Was this experience helpful?
Cosmo
Mix
14 Years
0 found helpful
After a bout of gastroenteritis and vomiting for three days he was better and but now after being better for 2 weeks, Now he has loose yellow stool for 2 days after regular color diarrhea. I cook dinner for him every night & he has wellness stew in morning. His recent blood tests were good except for the elevated level of PSL that's indicative of pancreatitis and there was some bilirubin in his urine sample. The vet said it was nothing to be overly concerned about. His energy level is good and he loves to walk and eat. Should I give him bromelain to help him since I heard it's a digestive enzyme? His energy level is alright, he likes taking his walks. But now I'm just worried about how long my dog will live with this problem since he's 14. Thank you.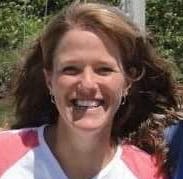 1611
Recommendations
Thank you for your email. If Cosmo's pancreatic enzymes were elevated, and he has been having ongoing problems with vomiting and soft stool, he may need treatment for that pancreatitis. Typically, dogs who are suffering from pancreatic inflammation need to be on very low fat diets, and his current diet may not be appropriate for him. It would be best to contact your veterinarian, let them know what is going on with him, and ask what they recommend, since they have examined him and know the results of his lab work. I hope that all goes well for him.
Add a comment to Cosmo's experience
Was this experience helpful?
Star
Pit bull boxer
4 Years
0 found helpful
She is have brown loose bowel it not watery its soft like pudding she eats at times she drinks normal she runs and plays at time whats somothing i should do or should i just take her to the vet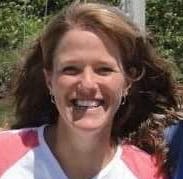 1611
Recommendations
Thank you for your email. If Star ate something that she shouldn't have, and her stools return to normal, you may be okay to monitor her. If things are normal, you may not have anything to worry about. If the soft stools continue, it may be best to have her seen by your veterinarian, as they can examine her, determine what might be going on, and recommend appropriate treatment. I hope that all goes well for her!
Add a comment to Star's experience
Was this experience helpful?
Chico
French Bulldog
4 Months
0 found helpful
Has Symptoms
Fecal doscoloration and diarrhea
I have a 4 month old French bulldog.He used to poop 6-7 times a day on cooked meats ( chicken/beef) and blue buffalo. We over fed him yellow pepper and pumpkin pure on 2 occasions and noticed diarrhea that did not last more than 1 day, however there was notably a large amount of mucus in his second boutique oder diarrhea. Since this incident he's been strictly on boiled whit rice and chicken. He now poops once a Dayear a very small amount. His energy levels are the same, he's eating and drinking water, no visible signs of pain or lethargy. He was outside yesterday and this morning he took a poo twice the size of the last couple days and it had a yellow green color to it, it was firm and moist. Could this be due to eating leaves or should we be concerned?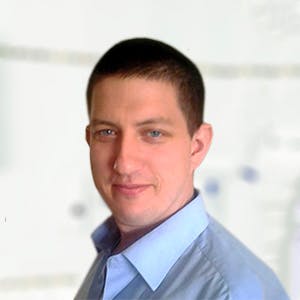 3320
Recommendations
If Chico is having issues with bowel movements, you should try to move him across to another puppy food without cooked meats; any commercial breed and age specific diet will be sufficient. Green or yellow faeces may be due to a range of disorders including liver, bile duct among others; try to get Chico on a normal diet to see if there is any improvement in his stool. Regards Dr Callum Turner DVM
Add a comment to Chico's experience
Was this experience helpful?
Cookie
Australian Cattle Dog (Blue Heeler)
2 Years
0 found helpful
My dog was having some dietary issues the first blood test showed normal liver function. A month later it showed elevated levels. I started her on some digestive enzymes to help her. I also started giving her some hard boiled egg every day. Since then, her poop is either all pale (tannish, like sand color) or half pale and half brown. She is scheduled for another blood draw the end of January to check liver function again. Is it possible the enzymes are causing the pale stool as it helps her digestion too well? She acts hungry all the time now too.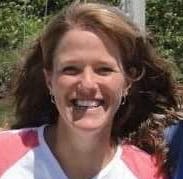 1611
Recommendations
Thank you for contacting us about Cookie today. I'm not sure which digestive enzymes that you are referring to, but some digestive enzymes are harmful if given without being necessary, so make sure that you have asked your veterinarian about them, if they didn't prescribe them. Without knowing what food she is eating, what medications she is on, and what level of elevation in which liver enzymes, I can't really comment on whether the digestive enzymes are causing the stool color - it would be best if you ask your veterinarian these questions, as they know more information about Cookie, her condition, her tests and her medications. I hope that she recovers well.
Add a comment to Cookie's experience
Was this experience helpful?