What is Sick After Drinking Water?
There are many reasons that your dog may be sick after drinking water. It can be as simple as drinking their water too fast - especially on hot days or after some hectic play. If this only happens occasionally then it is understandable, but if it is happening all the time then it is an issue. The sickness could be related to some disease, infection or condition that is affecting your dog's health. These conditions could be related to the following.
Esophageal dysfunction
Bacteria from contaminated water
Blue-green algae
Parasites including Giardia
Gastrointestinal blockage
Book First Walk Free!
Why Sick After Drinking Water Occurs in Dogs
Esophageal Dysfunction
A condition called megaesophagus is a rare condition that affects the esophagus when it fails to contract as it normally would, where it forces food and water along into the stomach. Due to a weakness in the muscles that fail to contract properly, water (and food) can build up in the throat, and as your dog drinks more, it causes a reflex action which ejects anything sitting in the esophagus.
Bacteria From Contaminated Water
While your dog's bowl may look clean, if you haven't washed it for days it can become contaminated (especially outdoor water bowls). Ponds and stagnant pools of water can contain contamination from animal or human waste, which contains bacteria including Salmonella, campylobacter and Leptospira and can cause your dog to vomit after drinking.
Blue- Green Algae
Stagnant ponds and pools of water can harbor all sort of nasty toxins and pollutants that may harm your dog, such as runoff from fertilizer used on the nearby paddocks. Another concern is the elevated level of toxic blue-green algae that may be present. Canals and small lakes are best to avoid as well, although it can be hard to stop an active dog from wanting to swim in them and possibly drink as well.
Parasites
These nasty species love living around water or may be in feces that have infected the waterway. Protozoans such as Giardia and cryptosporidium come to mind and can cause sickness. Usually, it shows as diarrhea, but your dog may be sensitive to these parasites and try to vomit them back up after drinking.
Gastrointestinal Blockage
If your dog is a stone carrier type, it can often result in the swallowing of a stone (or object) at some point in time. This object can cause the water to be ejected because it cannot get to the stomach. Usually, if this is the case, your dog will be looking quite sick, and you will notice him retching to try and remove the object. But even a partial blockage or growth of polyp can cause unusual behavior.
What to do if your Dog is Sick After Drinking Water
If your dog has esophageal dysfunction, your veterinarian will be able to advise on treatment for your dog. The muscles of the esophagus tend to fill with water or food which builds up, leading to problems getting the food to the stomach. Treatment is focused towards the management of the underlying disease. Hypothyroidism and myasthenia gravis are autoimmune neuromuscular diseases that are characterised by weakness within the muscles. Drugs can be administered to increase the movement of the muscle and antibiotics will be given for secondary aspiration pneumonia. While it is a rare congenital condition, it is worth mentioning just to be aware that it can be present.
Simple cases of bacterial infections often respond to a 24-hour withholding of food (but with clean water allowed) followed by a bland diet of white meat, fish and chicken along with boiled white rice. It can take about three days for your dog to return to normal. But it is always advisable to check with your veterinarian as some bacterial infections are nasty and will need antibacterial medications to clear them up. Leptospira can result in liver and kidney damage and death.
Blue-green algae exposure needs immediate veterinary attention. While classed as a bacterium they deserve mention on their own since they produce colonies of blooms on the surface of ponds and pools of water, especially during the hot summer months. If your dog swims in the water, he may either get a few mouthfuls of bloom infected water or ingest it when he is grooming himself. Algae can produce vomiting, diarrhea, seizures, collapse and death- it is extremely serious. While there is no antidote for the toxin produced by the algae, the sooner you can get your dog to the veterinarian for supportive care the better the chance for survival.
Parasitic control needs veterinarian assistance as your dog will require symptomatic treatment and medications that can hasten recovery. Most dogs will respond well to prompt treatment, supportive care and a course of antibiotics.
Blockages need investigating whether it is an external source causing it (a stone or toy part) or whether it is disease tissue such as a growth. Your specialist will find the source and treat accordingly. It is better to take your pet to the specialist as soon as you can before it develops into a serious, life-threatening condition. Removal of the blockage will be done under anesthesia via surgical means, with supportive care after that.
Prevention of Sick After Drinking Water
If your dog is being sick after drinking water, if he gulps his water in massive amounts, it can help to slow them down by putting ice cubes in the water bowl. If that doesn't work, consider just giving your dog small rations of water at a time, but ensuring they do get all they need. Some dogs slurp as if the water was going out of fashion so they can get back and play, so slowing them down will allow the body processes to cope. A good practice is to discourage dogs from drinking from puddles, ponds, swimming pools (because of the chemicals) and other stagnant sources of water. When you are out walking, take along a bottle of water for your dog so that he is not tempted to drink from other sources. Ensure your dog's bowl is clean, and change the water daily.
Cost of Sick After Drinking Water
If your dog's habits are making him sick such as gulping vast amounts of water, or over exerting before drinking, then there are no costs involved, just a bit of pet management. Other conditions such as megaesophagus, can cost between $500 and $6,000 depending on the severity of the condition (average cost $2500), while gastrointestinal blockages can range from $800 to $5000 with the average cost being $2500. Bacterial infection treatments range from $250 to $2000 with the average cost being $1,600.
Sick After Drinking Water Questions and Advice from Veterinary Professionals
Lucky and darwin
Pit bull
3 Months
2 found helpful
Medication Used
Got their vaccinations shots
Both my three month puppies where at a home where they weren't getting feed enough and they lost a look of weight.intook them to live with me and are in the track of getting them health again .i took them to the doctor yesterday and they threw up because they ate to much and when I got home they both started throwing up bloody mucus two times and now they are not throwing up and the stomach went down from being bloated what should I do
Add a comment to Lucky and darwin's experience
Was this experience helpful?
Jax
Staffordshire Bull Terrier
7 Years
1 found helpful
My dog was completely normal until he got into a fight with another dog. Almost immediately after, he started drinking water as if he was dying of thirst & couldn't get enough of it. Within 10-15 mins he would vomit all the water he just drank up. Then he would wait a fee mins, get some more water, fill up & vomit again. He did this until I stopped putting water down, put lids down on all toilets. He refuses to eat, but still urinates. I know the wound under his eye causes him pain but, he stand by his water bowl whining for more.I cleaned the wounds well & by this morning the one under his eye had started to close already. His gums are pink, nose is wet, skin elasticity is good. I just don't understand what caused him to start drinking so much & then throwing up so quickly! I don't know if it's dangerous or not.
Add a comment to Jax's experience
Was this experience helpful?
Lily
Cocker Spaniel
15 Years
2 found helpful
Medication Used
Theophylline, Mirtazapine
My dog drinks and then stumbles and falls. She has an arrhythmia, so I'm wondering if drinking water is setting something in motion. She was diagnosed with early stage kidney disease, and then an arrhythmia a couple week's later because she was collapsing.
Add a comment to Lily's experience
Was this experience helpful?
Spencer
Pomeranian
5 Years
0 found helpful
My dog drank water from an old flower pot filled with soil and from our mucky pool when we were draining it. He has had diarrhea in his crate for 3 days. Should I bring him to the vet? He seems alright and is eating and drinking. No vomiting.
Add a comment to Spencer's experience
Was this experience helpful?
Cash
Chihuahua/poodle mix
9 Years
0 found helpful
Has Symptoms
throwing up after drinking
My Cash lives to eat if I didn't take the food he would eat till he fell over. I made boiled chicken and rice but he wouldn't eat. This dog growls when the other dogs get within 10 feet of his food. He has stopped eating and is drinking water nonstop then throws it up it's light green and yellowish. He looks like he's in pain through his eyes I'm scared to death. I plan on taking him to the vet but is there anything I can do to get him relaxed and comfortable until 3 pm tomorrow that's the fastest I could get him in to the vet.
Hi, What was the outcome of the visit to the vet.

My dog is having the same symptoms at the moment, I feel helpless.

Thank you.
Add a comment to Cash's experience
Was this experience helpful?
Cheyenne
Rottweiler/Pitbull
5 Months
0 found helpful
We have a 4 month old Rottweiler/ Pitbull female. Cheyenne, yesterday she stopped eating and when she drinks water she throws up. She is lethargic shows no interest in food what so ever. No diarrhea. No bloody stools.
Is there any update on this?
Add a comment to Cheyenne's experience
Was this experience helpful?
Luna
Mix
5 Years
1 found helpful
My 5-year-old St. Berdoodle just started regurgitating her food right after eating. After trying to rule things out, I have noticed that it seems related to her drinking water right after eating. For example, I just fed her, she drank and immediately regurgitated. Then, I fed her again—she's hungry—but I take away the water and the food stays down. However, she has always drank water after eating so... why would the regurgitation start now?
My dog has the same exact thing!!! Did you ever find an answer??
Add a comment to Luna's experience
Was this experience helpful?
Akira
Husky
9 Months
0 found helpful
My puppy is usually full of energy and eats and drinks like there's no tomorrow...today, all day, shewo t touch food, even her favorite doggie bones, and when she drinks, she throws up a few minutes later. She's really beginning to worry me...she's still slightly playful, but nothing like usual. What should I do???
Add a comment to Akira's experience
Was this experience helpful?
Zypp
Blue Heeler
11 Weeks
0 found helpful
Has Symptoms
Drinking but throwing it up later.
I honestly dont know whats wrong with my pup.. Because he was fine all day and then after dinner he started getting sick. He drinks water but throws it up an hour or so later and has diarrhea. And refusing food.. Hes had his 1st set of shots. Someone please help!
Add a comment to Zypp's experience
Was this experience helpful?
Buster
Staffordshire Bull Terrier
6 Years
2 found helpful
Has Symptoms
Vomits after drinking water
My staff vomits after drinking water, he can eat food in morning then later in day gulp water and he would vomit which would b undigested food. This is happening daily his happy within himself. I did take him to vets cost £700 x-ray medication and no further forward, his stools are fine and his regular. Any advise much appreciated
Thanks
Did you ever find out the cause? I have a Staffie also & he vomits almost immediately after drinking water. It stopped for a little while, but has just started up again over the last couple of days. Just like yours, he will throw up everything in his stomach, even food from the morning. I haven't been able to find any info on why it happens and how to stop it. 😢🐾
Add a comment to Buster's experience
Was this experience helpful?
Leaha
Blue tick coon hound
22 Months
1 found helpful
We have a 22 month old blue tick coon hound X (Leaha) This past week she has been throwing up her food She was drinking water fast after eating We cut down her water & didn't give it to her until about 1/2 hr after eating & she did not vomit but at 6am today she vomited greenish liquid We have spoken to the vet about 3 times this week & they think it could be a slight change in her food so we have been giving her Hamburg mixed with cut up green beans & she still throws up We wondered if it is just a water problem We gave her an ice cube & with in seconds she threw it up Don't know what to do next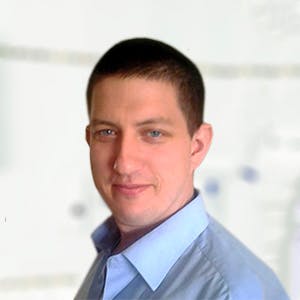 3320
Recommendations
There are many issues which may be causing vomiting after drinking water including the speed of drinking which may be controlled with a special bowl (like DrinkBetter which has a floating obstacle to prevent fast drinking), also some water (tap or bottled) may be irritating to the stomach and I would suggest trying to give pure water (not tap) with as little minerals inside. There may be some underlying medical issue but without examining her I cannot say for certain. Regards Dr Callum Turner DVM
Add a comment to Leaha's experience
Was this experience helpful?
Bella
Morkie
9 Weeks
1 found helpful
My puppy ate some dirt today and grass I have a a piece of cheese as a treat immediately she started vomiting . She hasn't eaten since and the minute she drinks water she throws up . She sleeps non stop since not very playful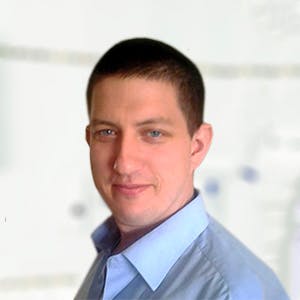 3320
Recommendations
Vomiting water shows that Bella's stomach is sensitive, you should give her stomach a rest for an hour or so and let her drink small amounts of water; once she can keep down water you should transition to boiled chicken and rice in small mouthful portions. If there is no improvement and she cannot keep water down you should visit a Veterinarian for an examination and possibly fluid therapy if dehydrated. Regards Dr Callum Turner DVM
Add a comment to Bella's experience
Was this experience helpful?
Lola
Chihuahua
5 Years
-1 found helpful
My Chihuahua has been throwing up after drinking water.She eats fine and is playful but once she drinks water which seems lately she has been very thirsty she gets sick.I did take her to the vet and they gave me a dewormer for intestional parasites and it did work for about two weeks and now she is throwing up again but yet she seems like her normal spunky self....so I don't understand what could be going on.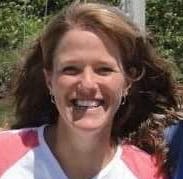 1611
Recommendations
Thank you for your email. I'm sorry that Lola isn't feeling well. Since I can't examine her, I can't diagnose what may be going on, but it would be worth a recheck with your veterinarian to have some blood work done and make sure that she is okay. I hope that everything goes well for her!
Add a comment to Lola's experience
Was this experience helpful?
Ammy
Siberian Husky
2 Months
0 found helpful
We brought my 2 month old female husky home yesterday and she seemed fine, she drank water like it was going out of style but didn't really seem to have too much of an appetite. Today however she has been sleeping most of the day and wakes up long enough to have diarrhea, urinate or vomit. It's now 3 am, I got her pedialyte and some organic purée pumpkin but she still won't eat and when she finally takes a few laps of the pedialyte she starts heaving and vomits up the little bit she just drank. We are going to the vet in the morning but I'm still wide awake with worry. Any thoughts on what could be wrong?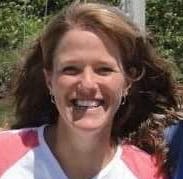 1611
Recommendations
Thank you for your email. I'm sorry that Ammy isn't feeling well. Puppies are susceptible to a few things - parasites, intestinal blockages, and infectious disease like Parvo virus are a few. Because she isn't eating, is vomiting and have diarrhea, and is lethargic, she should definitely be seen as soon as possible. I'm not sure what time your veterinarian opens on Sunday, but if it isn't for a few hours, you might want to consider taking Ammy to your nearest 24 hour clinic that is open now. Puppies can become dehydrated quickly, and sometimes a few hours makes a difference. The veterinarian will be able to examine her, analyze a stool sample and probably run a test for Parvo virus, and will be able to advise you on the best treatment for her. I hope that everything goes well for her today.
Add a comment to Ammy's experience
Was this experience helpful?
finn
Golden Retriever
1 Year
0 found helpful
My dog has been puking for 3 days. He can't hold his food down. Other than puking he is normal. He still has an appetite and wants to play. I am getting worried he isn't getting better. He is a one year old golden. I suspect he drank contaminated water.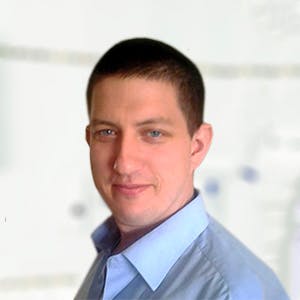 3320
Recommendations
There are many causes for vomiting in dogs which may include infections, parasites, foreign objects, liver disease, pancreatic disorders, tumours, dietary intolerance, medication side effects among many other causes; you should try to feed Finn a bland diet of boiled chicken and rice to see if he can keep it down; if the boiled chicken and rice is kept down you should then monitor for improvement. However if you suspect that Finn has consumed contaminated water you should think about visiting your Veterinarian immediately to be on the safe side. Regards Dr Callum Turner DVM
Add a comment to finn's experience
Was this experience helpful?
Kurchak
Labrador Husky
7 Months
0 found helpful
My dog Kurchak, hes a 7 month old Lab Husky mix, he has had diarrhea since July 4th. We have put him on Hills I/D digestive in hopes that it would help him become solid, we are just about through our first bag and he was good for a week, but he is right back to diarrhea after I let him swim up in my grandparents lake. He is a fish when it comes to water and so it is very hard to keep him out of it. Are there any probiotics or anything that I could possibly give him that would help prevent this and that would allow us to not have him on an $80 bag of food.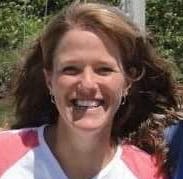 1611
Recommendations
There are anti-diarrheal medications that can help if Kurchak's diarrhea is the result of eating/drinking things that don't agree with him, and probiotics might help if that is all it is. FortiFlora is a reputable probiotic, but if his diarrhea has been going on for over a month, it would also be a good idea to have his stool checked for parasites by a veterinarian, as that can be a common cause for diarrhea in puppies.
Add a comment to Kurchak's experience
Was this experience helpful?
Jessie
Australian Cattle Dog (Blue Heeler)
5 Years
0 found helpful
Has Symptoms
Vomiting, depressed, dry/warm nose
Medication Used
Clavamox antibiotic- oral
Hello! Our dog has had a UTI for almost a week. We just got a new antibiotic for her since the initial one didn't seem to be working. We went walking along a canal yesterday and this morning she vomited. She vomited again this afternoon. Both times were green, mucusy. I'm guessing bile but I'm not sure. She's been laying around all day (not severely depressed but deinfitely moreso than usual). Should we be concerned enough to go visit the vet again? We went a week ago for the uti and with both antibiotics we are $350 in so far. Or does it sound like she will pull through and recover on her own and this can be common after drinking canal water?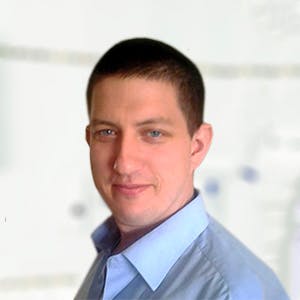 3320
Recommendations
Canal water can be really nasty, especially if it isn't in use and the water is stagnant; the vomiting may be due to the consumption of canal water but what is more concerning is that the canal water may have all sorts of bacteria with toxins and may also have other toxins from dumping in the water. I would recommend visiting your Veterinarian to be on the safe side as I cannot give you any assurances without an examination. Regards Dr Callum Turner DVM
Add a comment to Jessie's experience
Was this experience helpful?
May
Cairn Terrier
9 Years
0 found helpful
Hey! I have a 9 year old cairn terrier, May. We took her kayaking yesterday and she drank some of the river water. We also drove an hour in the car, so I'm thinking it's a sickness due to the water and the car. She started vomiting at home at 7pm. Threw up her food from the day, and then threw up water until her vomit was clear a few hours later. She dry heaved at 4am and then this morning at 8am she pooped soft. Today she won't eat anything and every time she drinks water she throws up. The most recent vomit was yellow bile and her most recent poop was diarrhea. Is she just flushing her system and then tonight I can give her boiled chicken and rice and see if it stays down? Or is this more serious?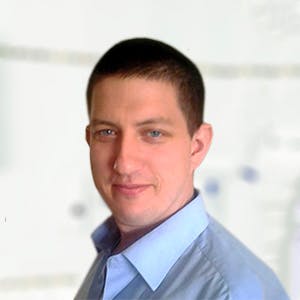 3320
Recommendations
River and lake water can be a reservoir for a variety of infections including bacteria and parasites; it is possible that May could have picked up a bad infection and this is the cause of the vomiting. You can try to give boiled chicken and rice but since she drank river water I would recommend a trip to your Veterinarian as they will know what specific issues are common in your area. Regards Dr Callum Turner DVM http://minnesota.cbslocal.com/2013/08/05/if-your-dog-enjoys-the-lake-look-for-signs-of-parasites/
Add a comment to May's experience
Was this experience helpful?
Huck
Mastiff
4 Years
1 found helpful
Has Symptoms
Throwing up after drinking water
Our 4 yr old English mastiff has started throwing up after drinking water. He is fine with food but once he drinks a little water, all of it come back up. Took him to the vet and they ran tests.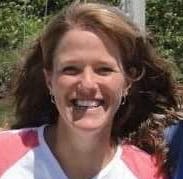 1611
Recommendations
Thank you for your question. Without more information, I can't comment on what may be happening with Huck, but if your veterinarian has run some tests, I am sure that they will be able to figure out what is happening, and how to treat it. I hope that everything goes well for him.
Please help me my 9 month old pit bull is having the same problem he eats fine is extremely playful and energetic but as soon as he drinks water he throws up!!!! Did anybody find out what this means ?!!?!??
I have the same thing going on with my Chihuahua.Shes her normal spunky self,lots of energy,eats good but then when she drinks water everything comes right back up.I took her to the vet and was given a dewormer for intestinal parasites and she was totally fine for 2-3 weeks and now shes back to throwing up after she drinks her water....Gonna make another appointment with vet...Did anything get tooken care of at vet for your dog Huck?Hope it wasn't anything serious...
Add a comment to Huck's experience
Was this experience helpful?