What is Refusing to Drink?
Dogs need to stay well-hydrated, so a dog's refusal to drink water is cause for concern. You should expect your dog to drink water freely and enthusiastically several times a day. If your dog doesn't drink for a day or more, and turns its head away when offered water, there is probably a problem.
Aging
Tainted water
Dehydration
Urinary tract infection
Oral illness or injury
Water is a basic health requirement. Dogs that go more than a day without drinking may become dehydrated, which is a dangerous condition that may require veterinary care.
Book First Walk Free!
Why Refusing to Drink Occurs in Dogs
Drinking water is a cornerstone of any dog's health, and a disturbance in normal drinking patterns can indicate a wide variety of problems. It is not normal for a dog to refuse to drink.
Aging
While older dogs still need to drink water, and may have problems with staying hydrated, they may not want to use their decreasing energy to get to the water. Older dogs also may not feel as thirsty, as they typically exercise less, and might have an overall lower level of thirst. It may help your dog to provide meals with higher water content, such as switching to canned food instead of kibble.
Tainted Water
Dogs are very sensitive to their surroundings. They can detect odors and tastes that are imperceptible to most humans. If a dog suddenly refuses water, and does not appear to be distressed in any way, the water should be checked for abnormalities. It may be tainted in some way, such as with iron or dirt. Dogs need clean pure drinking water.
Dehydration
If your dog is panting or drooling more than usual, has red, dry, or sticky gums, problems with normal coordination, or skin that does not retain its normal moisture and elasticity, your dog may be suffering from dehydration. Strangely, the more dehydrated the dog, the less interested the dog is in water. Dehydration may be a sign of pancreatitis, which is an inflammation of the pancreas. Pancreatitis may be caused by a high-fat or irregular diet, obesity, or diabetes.
Illness or Injury
While any illness may disrupt a dog's normal consumption of food and water, urinary tract infections and oral injuries are exceptionally likely to turn a dog away from water.
Urinary tract infections usually begin in the urethra, then move up to the bladder, sometimes even infecting the kidneys. If your dog does not have a normal flow of urine, such as not being able to stand to urinate, or is holding his urine, has a compromised immune system, or has abnormal concentration of urine, it is more likely to develop a urinary tract infection, possibly leading to infection of the bladder and kidneys. Urinary tract infections are more likely to occur in female dogs, and especially in older female dogs. Symptoms include more frequent urination, urination in the house, painful urination, and blood in the urine. The pain of a urinary tract infection can cause a dog to refuse to drink water.
Oral injuries can include periodontal disease, tooth root abscess, dislocation, loss or fracture, or mouth cancer. Periodontal disease is a bacterial infection of the mouth, and is very common. Both periodontal disease and tooth root abscess are typically related to poor oral hygiene, while tooth root abscess, dislocation, loss, or fracture occur when there is trauma to the teeth, such as the dog biting something hard enough to break a tooth. Mouth cancer is an abnormal growth in the mouth. Cancers can occur in dogs of any age, but are more likely in older dogs.
What to do if your Dog is Refusing to Drink
Every dog needs to drink water several times a day. This is one of the most basic necessities for a dog's health. If your dog refuses to drink, your goal should always be for the dog to resume drinking, but your tactics will differ depending on the presumed cause. Issues of aging and clean water can usually be handled with common sense, but dehydration, urinary tract infections, and oral illness and injuries require immediate veterinary attention.
If your dog is geriatric, or showing signs of being in the later stages of life, you will need to be more proactive about making sure your dog drinks water regularly. Age is not experienced in the same way by every dog; for example, larger dogs tend to age more quickly than smaller dogs. If your dog is over 5 to 10 years old and is having increasing difficulty with normal movements, less tolerance for normal activity, and more health problems of all kinds, then he may be geriatric. A geriatric dog should have water kept closer, with ample opportunities given to drink and closer supervision. To avoid tainted or contaminated water, always make sure that your dog's water is clean and pure. Wash the dog's water bowl daily, and refill it with clean water at least once a day.
While a dehydrated dog should drink water or another dog-friendly oral rehydration fluid, it also may need more advanced interventions. You can try saturating the dog with cool (not ice cold) water. If your dog still shows signs of distress, he should be assessed by a veterinarian. Under a vet's supervision, the dog may receive fluid therapy, such as subcutaneous administration of lactated Ringer's solution. Pancreatitis may require intravenous (IV) fluid therapy, medicine to prevent vomiting, low-fat meals, and longer-term monitoring of the dog's condition.
Urinary tract infections require a vet's immediate attention. If left untreated for any period of time, they can work their way into the bladder and perhaps even the kidneys. They are treated with antibiotics. A tumor will require surgical removal. Sometimes a dog can develop a recurring condition, where the infection becomes resistant to an antibiotic, or comes back repeatedly. In this case, your dog may be prescribed a long term low dosage of antibiotics.
Dogs with oral injuries of all kinds should also be under veterinary care. When you notice an oral abnormality of any kind, take your dog to the vet immediately. A broken tooth can develop an infection, and mouth cancer can be fatal if left untreated. A tooth root abscess can be initially treated by gently brushing the dog's teeth, applying a compress, and cleaning out the dog's mouth with salt water, but a vet must supervise the clearing of any kind of pus buildup. The dog's teeth should be professionally cleaned, and tooth extraction will be required in more serious cases. If a dog has dislocated or lost a tooth, oral surgery will be required, either to replace the tooth if possible, or to clean and suture the missing tooth's socket. A tooth fracture will require a root canal, vital pulpotomy, or extraction of the tooth. Finally, as with any cancer, mouth cancer can be complicated to treat. The tumor may be removable by surgery, but the dog may also require radiation therapy.
Prevention of Refusing to Drink
To make sure your dog drinks water regularly, always have fresh pure water easily accessible to the dog. Your dog must never be left in a hot confined space, such as a locked car with the windows rolled up. Monitor your dog carefully to familiarize yourself with his regular habits of drinking and urination. To decrease the risk of pancreatitis, avoid fatty foods and maintain a stable and balanced diet for your dog.
To avoid injuries to your dog's teeth and mouth, don't allow the chewing of sticks or other kinds of wood, as these may splinter in your dog's mouth. Provide safe chew toys and have your dog's teeth regularly cleaned by a professional. For early detection of mouth cancer, frequently inspect your dog's mouth for any abnormalities, such as swelling, lumps, growth, and discoloration.
Cost of Refusing to Drink
The cost of treating a dog's refusal to drink depends on the cause. Making fluids more readily available to an aging dog or dousing a dehydrated dog in cool water cost nothing. Urinary tract infections cost around $350 to treat. Tooth fractures, dislocation, or loss cost an average of $850. Tooth root abscess costs $1200 on average. The cost of treating pancreatitis is $2200. The average cost of treating mouth cancer is $12,000.
Refusing to Drink Questions and Advice from Veterinary Professionals
Brutus
chihuahua mix
2 Years
0 found helpful
Small dog was attached by bigger Dog. Has internal swelling and bruising. Vet said swelling is putting pressure on the abdomen wall might cause a hernia. He refuses to drink out the water bowl. Try to incurage with syringe. He eats wet dog food. And some dog friendly human food. (Egg,chicken,ect) now scared, nervous,sad.
Add a comment to Brutus's experience
Was this experience helpful?
Bear
Newfoundland
12 Years
1 found helpful
12 yr old Newfoundland with pneumonia wont drink water. Been 1.5 days now. Taking Amoxicillin. Will eat boiled rice but thats it. Usually at her age wont go past a day without water. Tried putting Extends powder in water, didnt work!! Loves it on her hard food. Just not sure if its the illness and meds or if she has just given up on life. Other then the water she appears normal.
I have an English Bulldog who was in the ER yesterday due to pain from arthritis in his hips. He was given a shot of pain medication and an anti inflammatory. Today he refuses to eat or drink. Im trying to give him water with a syringe but Im not even sure he is getting enough. Please help!
We have a just recently turn one year old chuhuahua /wire haired terrier who is refusing to eat or drink water,what could cause this in such a young dog?
My 12 year old Maltese stopped drinking water. He just puts his head down or turns his face away. Took him to Vet and found nothing wrong. Said it's probably seasonal allergies. Although my dog never refused water over the years. I was so upset I knew I had to try something. I got a smaller shallow bowel. Filled it with cool water not cold. I crushed a soft treat called Bil Jac Soft Treats for Dogs in Peanut Butter Flavor. Just a small piece. It blends very well in water. Use a fork to make sure all pieces are dissolved. Very easily done. Well, he lopped it all up as if nothing was wrong. I have been giving it to him for the last few days and all is well. I hope it works for your pet and I hope my Maltese keeps drinking away. Good luck to all! Would love to hear if you had good results...🙏🏻
I know you posted this 2 months ago; I hope Bear was able to finally drink or you managed to hydrate another way. As a former Newfie parent, I know the pain of losing such a beloved member of the family after such a long life--ours was 13 when he passed. For you and anyone else reading this, try mixing a generous amount of canned pumpkin in with her kibble -- dogs love it and it's 90% water.
Add a comment to Bear's experience
Was this experience helpful?
Walter
Labrador Retriever
Eight Years
0 found helpful
8 year old lab had TTA for ACL tear, one week ago. Started him on Trazadone for anxiety/calming on Monday and he stopped drinking on Wednesday. He is usually a big water drinker.
I am getting fluids in him by adding water to food, doggie frozen treats (from food store) and freezing bone broth. I have stopped the Trazadone to see if it helps.
Any thoughts?
(Wound healing well, walking on leg, post-op doing ok)
We are having the same problem with our mini-aussie. She is 8 weeks post-ok from right hind leg surgery CAL and patella. We are adding bone broth to her food, and giving het popsicles often. We see the surgeon for her 8 wk. Exam. We have seen our family vet twice for this, they don't seem alarmed. Looking forward to answers tomorrow. How is Walter?
Add a comment to Walter's experience
Was this experience helpful?
Daisy
Labrador Retriever
6 Weeks
0 found helpful
We brought home a 6 1/2 week lab yesterday and she is not drinking today. She is also not eating. Is it just because she is in a new environment? Can we use a syringe and put chicken broth on her food?
Add a comment to Daisy's experience
Was this experience helpful?
Reba
Boxer
3 Years
0 found helpful
Has Symptoms
Refusal to drink after spay surgery
Our 3year old dog was spayed on Thursday. She spent the night at the vet (per their protocol) and since she came home she has been refusing to drink from her water bowl. The vet sent us home with Meloxicam compound syringes and we gave them to her the first two days after she got home but have since stopped those yesterday in hopes that she will want to drink but so far it hasn't made a difference. They also gave us Trazadone for pain but we have never given them to her. Her temperament is great and she doesn't act like she is in any pain at all. She will drink water from a medicine syringe and lick ice cubes without any hesitation (and we are adding water to her wet food per the vet's suggestion) but absolutely refuses to drink water from her bowl. She almost seems afraid of it. This is a complete opposite from the way she was prior to surgery. We used to have to distract her so she would stop drinking or she would drink so much she would become erpy and vomit it back up. She will eat but not the same amount as prior to surgery. Our vet says this is normal and may take a little longer for her to work back up to her pre-surgery portions. What's so confusing to us is that her food and water bowls are identical- both are pink plastic bowls. We have tried everything we know to get her to drink from her water bowl- changing the bowl, raising both the new bowl and the old bowl off of the ground, we've tried bottled water, tap water, etc and nothing seems to make a difference. The vet also checked her incision today and said that it looks great, her temperature is good, and she is not dehydrated because we have been giving her enough water with the syringes and the wet food. Any suggestions are greatly appreciated!
I'm not sure if I'm doing this right but this message is for Elizabeth D. My 13 year old maltipooh has not drank water by herself for two weeks. A little bit of a elevated liver count but other than that everything came back good on her bloodwork. on liver supplements and will recheck her in a month. Been giving her water by syringe every day and I read your blog about the Biljac treats in the water so I Took her to Petsmart to get some then took her to the park for a few minutes then for a little drive with her head out the window around our neighborhood when I got back home with her she came in the house and drank water by her self with not even having to try the treats but she does love taking those by mouth. Thank you for your post I think it's because of you I took her on this little adventure today to get those treats and then I come home and she drank water by her self out of her bowl Blessings to you 💕
Stacey N
Add a comment to Reba's experience
Was this experience helpful?
Lux
Labrador Retriever
10 Years
0 found helpful
Refusing to drink or eat and uncontrollable bowels. Our 10 year old lab is refusing to eat or drink. She hasn't had more than a cup of food in 2 weeks. And drinks a little water rarely (once every 2 days) but always throws it up. She cannot control her bowels. Will try to go outside but nothing comes out and then will go accidentally in the house. We've taken her to the vet and they cannot find anything medically wrong with her. Is she just stressed out and making herself worse or is she geriatric? These symptoms just started a couple weeks ago but are not getting Better. We have tried everything, new dry dog food, new canned food, pumpkin, egg, milk, broth, peanut butter, cheese, pedalyte, etc. Any advice is greatly appreciated.
I use Answer's Fermented Raw Goats Milk. It is loaded with pre and probiotics for the GI tract. Google about Answers Pet Food and see what you think. It might be worth a try. It cleared up all my dogs allergies and GI issues. My Maltese eats all their products.

Sweetie's Mom
Add a comment to Lux's experience
Was this experience helpful?
Missy
Shih Tzu
11 Years
0 found helpful
Medication Used
Metronidazole, and Sucralfate
Hello, my dog is having trouble drinking water. She experienced a reoccurrence in HGE last week, and what really made us take her to the vet is when she stopped drinking water after 3 days. I took her back to the doctor and they believe that she is experiencing HGE again, but we caught it in the early stages. They gave her an IV and prescription meds. When she got home, she took a few sips of water and after that day she stopped. I've been mixing water with her food and also giving her Pedialyte. I took her back to the vet and they stated that she is just being picky and it may just be her "preference" now. I switched her diet to a science diet and the only way she eats it is if I add bacon or boil chicken. I noticed that a few times i've put it in her face she would take a few sips and turn her head. She is a pretty happy dog and acts normal. She does have anxiety which I feel behavior can be a factor. Please help
Add a comment to Missy's experience
Was this experience helpful?
Jodi
Yorkie
6 Years
0 found helpful
Has Symptoms
Scared, staring at bowl water,
Jodi is my 6 year old teacup yorkie, for some reason, I dont know, she is scared of drinking water out of the bowl, she will drink spilled water on the floor or if I put my and in the bowl she will drink water, and I can see she was thirsty. But she is scared to drink water as she did before. I am at work most of the day, cant give her water during the day. I have tried different bowls, but she just stares at it.
Add a comment to Jodi's experience
Was this experience helpful?
Dusty
collie/lab
11 Years
0 found helpful
Medication Used
Metronidazole , pepcid ac
My 11 yo lab/collie has just gotten over a bout of a gastrointestinal infection and was on metrondiazinole. He was also treated at the er with IV fluid therapy. We are now 5 days out from the fluid therapy and he is not drinking water on his own. He is now eating 3 cans of wet food a day and I will add some water to the food but otherwise that is the only hydration he is getting. Should I be concerned?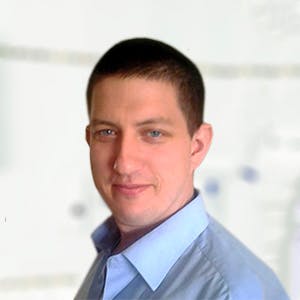 3320
Recommendations
Sometimes a dog wont drink if they are getting their water intake from another source (like from their food); you should check hydration levels by pressing the gum until it goes white then releasing, if the time for the gum to return pink is two seconds or longer then dehydration may be an issue. You should bring this up with your Veterinarian at a follow up visit. Regards Dr Callum Turner DVM
thank you Dr. Turner. His hydration is good; just had a visit with our vet. No real reason she could find for him to not drink at this point. She recommended not adding water for a day and see if we could get him to drink on his own that way. We'll see! Thank you for your recommendation and advice.
Add a comment to Dusty's experience
Was this experience helpful?
Bella
Labrador Retriever
7 Years
1 found helpful
Has Symptoms
None, just concerned about water intake
My labrador will not drink while out on a walk. We go later in the evening after the sun has set, but its still very muggy. She can easily walk 2-3 miles,and usually insists on it! But I will often cut it short because of concern of her getting overheated. She drinks as soon as she's home. We have even tried taking her normal bowl with us. If she's truly not ready to drink fine, but I know field dogs can easily over exert themselves.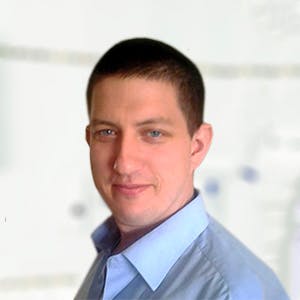 3320
Recommendations
It is strange that Bella is not consuming water whilst out and about when it is hot, but as long as she consumes water once at home and isn't showing signs of dehydration I wouldn't be too concerned especially if you're taking short walks of two or three miles. Regards Dr Callum Turner DVM
Add a comment to Bella's experience
Was this experience helpful?
Lady
Yorkshire Terrier
4 Years
0 found helpful
Rescue yorkie brought to my house Saturday is not drinking the last 2 days & has not peed in 24 hrs. I have been giving 2 oz water in food 2 x's a day as she is eating well after 1st day. She is going #2 regular 1 x a day. I have tried many different bowls, different waters: broth, tap, filtered.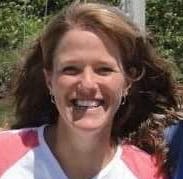 1611
Recommendations
Thank you for your email. Lady may be getting enough water in the amount that you are adding to her food, especially if you are feeding canned food. If she continues to not urinate or drink, a quick visit to a veterinarian will help you determine if she has a problem, if she is dehydrated, or if everything is okay with her. I hope that all goes well for her!
Add a comment to Lady's experience
Was this experience helpful?