What is Frequent Urination?
Frequent urination in dogs can be divided into two categories—an incessant need to urinate, typically symptomatic of other diseases, and incontinence, which is more of a lack of awareness of urination. While incontinence can be the result of other diseases, it is also an affliction itself, resulting from problems in the body such as bladder infections, urethral blockage, or even natural aging. If you notice your pet urinating in abnormal places or at abnormal times, it may be incontinence. Some treatments include surgery, medications, and collagen injections.
Frequent urination can be the symptom of many other diseases or an indicator of urinary incontinence in your pet. If there are other accompanying symptoms, it's possible that frequent urination could be the aftermath of diseases such as cancers, kidney diseases, and other rare diseases. Depending on what other symptoms your pet is exhibiting, it can be determined if the frequent urination is a symptom or the actual disease.
Book First Walk Free!
Symptoms of Frequent Urination in Dogs
Urinary incontinence is involuntary urination. When your pet is experiencing urinary incontinence, they will likely have accidents in the house. This may happen when they are sleeping or when they are moving around the house. It's important to meet with the veterinarian to determine if the incontinence is just that or if it is the symptom of another illness.
Types
To distinguish between the types of urinary incontinence, causation is used. There are a few causes that urinary incontinence can be identified by.
Urinary incontinence caused by ectopic ureters: This is the most common type of urinary incontinence in younger dogs.
Urinary incontinence caused by decreased urethral closure pressure: A decrease in urethral closure pressure can result from neurological problems and cause urinary incontinence.
Bladder infection
Blockage of urethra
Hormone-responsive incontinence
Age-related incontinence
Causes of Frequent Urination in Dogs
As discussed in the types of urinary incontinence, there are three main causes of urinary incontinence.
Urinary incontinence caused by ectopic ureters: An ectopic ureter is an abnormal ureteral opening. This is most common in female dogs, and the following breeds are particularly susceptible: Miniature Poodle, Collie, Welsh Corgi, Wire-haired Fox Terrier, West Highland White Terrier, Golden Retriever, Labrador Retriever, Siberian Husky, Newfoundland and English Bulldog. Urinary tract infections are common with this form of urinary incontinence.
Urinary incontinence caused by decreased urethral closure pressure: Typically the result of neurological problems, a thorough neurological exam is required. The urinary incontinence will vary in occurrence, duration, and intensity.
Bladder infection: Though a bladder infection isn't true incontinence (the pet is aware of urination), it presents in a very similar fashion. A bladder infection increases your pet's urge to urinate or scars the bladder (when long standing) so that it cannot hold urine. This may cause urination in abnormal locations or frequent urination.
Blockage of urethra: If the dog is unable to completely empty their bladder because of the blockage, the built up pressure may force leaking.
Hormone-responsive incontinence: This occurs most commonly in female dogs though it can occur in male neutered dogs as well. This happens after the pet is neutered and may occur months or years after the actual procedure. It is more common in larger breeds of dogs.
Age-related incontinence is a more natural form of incontinence as it results from normal aging. This can result from a weakening of muscles or an overall susceptibility to disease that younger pets don't have. Older pets can also become senile and not realize that they are urinating.
Diagnosis of Frequent Urination in Dogs
There are a variety of tests that can aid in the diagnosis of incontinence. What test is used will depend on what symptoms are present and other health factors, such as age. Some tests used in diagnosis include:
Excretory urography (an x-ray of kidneys, ureters, and bladder)
Ultrasound of the abdomen
Urine cultures
Cystoscopy (endoscopy of the urinary bladder through the urethra)
Helical computed tomography (CT scan)
Blood tests
Urodynamics (test to determine effectiveness of bladder and urethra)
Cystometrogram (tests behavior of bladder and sphincter)
Treatment of Frequent Urination in Dogs
Treatment can vary depending on the cause of incontinence and other related symptoms. Some common treatments include:
Surgery (specifically for ectopic ureters)
Pharmaceuticals – which drugs are prescribed depends on the cause. If no specific cause is determined, the veterinarian will likely prescribe drugs in trial periods and monitor results to determine if the treatment is successful.
Hormones
Collagen injections – your pet will be put to sleep and collagen deposits are injected through a cystoscope, creating a mechanical obstruction to the urethra, thus aiding in incontinence.
Recovery of Frequent Urination in Dogs
The post-treatment recovery and management will largely depend on the course of treatment administered. In the event of surgery, there will be a post-surgery recovery period and monitoring by the veterinarian. Should pharmaceuticals or hormones be administered, you will likely need to monitor effectiveness and try multiple treatment options to find something that works. With collagen injections, there will be some recovery time after injections and a second round of injections may be required in some dogs. In all courses of treatment, you will need to monitor your pet's urination frequency, duration and severity to determine the effectiveness of the treatment.
Frequent Urination Questions and Advice from Veterinary Professionals
Violet
Bloodhound
7 Months
0 found helpful
I have a 7 month old female bloodhound that I got at 4 months old who just has not stopped peeing in the house and some nights in her cage. She has been on 3 different rounds of antibiotics just to see if that helped, now my vet thinks she needs to see a specialist. She mostly will ring the bell to potty but often she pees just befor. I was looking at a boo boo on her leg yesterday and when I placed my forearm under her belly so she wouldn't sit she peed, I did it again and she peed, and also a third time. Kinda like the pressure was emptying her bladder. Any suggestions if this has been seen berfor and possible tx. Thank you
hi I have a 7 month old border collie who is experiences the same issues. I was wondering if you found out what was causing it or have any useful tips about it
thanks
Add a comment to Violet's experience
Was this experience helpful?
Alfie
Cocker Spaniel
4 Years
0 found helpful
Hi, 7 days ago our 4 year cocker spaniel, Alfie had a very bad break to his elbow, which broke the bone in 3 places. After a 4 hour surgical procedure 5 days ago he is now hopefully on the mend, we was advised to keep in him a crate for 8 weeks to allow him to rest.
We are now very concerned as he is very fequuary weeing himself in the crate, lthough we give him fequant trips to the garden to allow him use the toliet. We are concered as the urinate may course a infection in the wound.
after research on the internet we have found that it may be UTI, although we believe this to not be the case as he is on antibiotics after the operation
The other thing we are concered about is he also hasnt been for a poop since coming home from the vets, despite different efforts
what would your best advice be?
Add a comment to Alfie's experience
Was this experience helpful?
Cooper
Labrador Retriever
8 Years
0 found helpful
Cooper (80# Lab) was boarded for a week where dogs are allowed to run around together. None are aggressive. Came home yesterday drank a lot of water. He seems to be drinking more then usual. On a walk today he's marking his territory as usual but urine seemed dark. Seems to want to urinate more often. Not in any pain. Eating fine.
Add a comment to Cooper's experience
Was this experience helpful?
Ollie
Jack Russel chihuahua mix
2 Years
1 found helpful
We adopted Ollie, a 2 1/2 yr old jack russel chihuahua mix from a shelter. We are his third family in his short life. His last family stated they were returning him after a year because he was caged the majority of the day and was incontinent too much.We also found signs he may have been abused by a male in the house due to his incontinence. He is not caged with us and someone is home at all times. He has major separation anxiety and when we first brought him home he was only incontinent when he would see me coming home from work. Because of our fears of abuse we have not scolded him for his issue. I am now also home full time since becoming ill and spending 8 weeks in a hospital. Since I have been home his incontinence is out of control, there is no rhyme or reason for it, he urinates while he is walking. We walk around with a mop all day long cleaning up after him. We also have a 1 yr old Westin who has a ton of energy which also seem to stress Ollie. The only time e is not incontinent s at night when he is sleeping. We do not have people over because of this issue. We are Desperate for answers. Please help!
Add a comment to Ollie's experience
Was this experience helpful?
Cuzco
Chihuahua
7 Years
0 found helpful
My 7 year old male chihuahua has been the epitome of good health up until a few weeks ago when he just stopped drinking water.

I took him to the vet, he got subcutaneous fluids, and they did some blood tests. He tested negative for everything, and peed more frequently (sometimes in the house) due to the subcutaneous fluids.

The vet told me to give him boiled chicken and rice for a few days to help his tummy, and then he got diarrhea for three days. His diarrhea has since stopped, but he refuses to drink water.

I'm giving him wet food, and putting water in that same dish, to make sure that he stays somewhat hydrated. His personality has come back for the most part, but he yelps when I pick them up, and today he's gone back to having frequent urination. I plan on taking him back to the vet, but what is the next best step?
Add a comment to Cuzco's experience
Was this experience helpful?
Diamond
Shih Tzu
8 Weeks
0 found helpful
I am getting ready to take on shih tzu that was from one of my litters. She is 8 years old. Through a divorce they're both wanting to give her up due to busy work schedule. She has been having urinating continuously all of her life in the house and they have not found out the true reason. They've complained about having just taken her outside and brought her back inside but she will pee within 5 minutes. I'm not sure since it's been an ongoing problem it's medical or if habit now. Would it be wise to try working with her since I do have her mother and her uncle left , and they have a routine here. Other dogs I've trained have followed the routine as mine. I house broke my liters before I let them go as well at 10 weeks being a respectful person. This was also done by routine. Just curious as to what you would suggest, thanks!
Add a comment to Diamond's experience
Was this experience helpful?
Bella
Papillon
10 Years
-1 found helpful
Bella, a 10 year old Papillon now has to urinate every 2 hours. She will wait at the front door however if we don't see her, she has started to urinate in the house. Why?
Add a comment to Bella's experience
Was this experience helpful?
Sky
Staffordshire Bull Terrier
14 Years
0 found helpful
My dog is a 14 year old Staffordshire bull terrier she has always been really good at urinating outside, she would never urinate in the house. Recently she has been on antibiotics due to blood in her urine and urinating constantly in the house and in the hallway (very new behaviour). This has helped slightly (as in there in no more blood in her urine) however she still continues to urinate in the house despite having 4-5 walks everyday. My neighbours are constantly making complaints and it's becoming very distressing for both my dog and myself. Is there anything I can do? Please help
Add a comment to Sky's experience
Was this experience helpful?
Ruger
Australian Shepherd
8 Weeks
0 found helpful
I have an 8 week old Aussie. We are working on potty training but I noticed when he tries to go potty he does 5 or 6 times in a row. I noticed in the house he is trying to pee but is only dribble peeing
Add a comment to Ruger's experience
Was this experience helpful?
Grace
Shih Tzu
7 Years
0 found helpful
Has Symptoms
Urinary frequency and incontinence.
My 7 year old female Shi-tzu - has probably had Cushing's disease since I rescued her 3 years ago. She has ALWAYS had urinary frequency and incontinence... The vet just ran a special hormone test - and she is extrememly positive - for Cushing's.. I was wondering - can I consider any medications or supplements - to treat the urinary symptoms? I have to keep pads All Over my living room - as when I am away and cannot take her out - she goes on the pads or even other places. Your advice would be GREATLY APPRECIATED!
Add a comment to Grace's experience
Was this experience helpful?
Sampson
American bully
6 Months
0 found helpful
Has Symptoms
Frequent urination after repaired urethra
Hi. 5 days ago we had to have our almost 7 month old bluenose bully neutered as a way to correct his extreme urethra prolapse. He was bleeding uncontrollably. Now he seems to be exhibiting signs of a possible UTI. Frequent urination in the house, in his kennel, outside. It's seemed to increase the passed couple of days. Sometimes it's just dribbles. He now pees multiple times rather then his big one at the beginning. He's on antibiotics and ibuprofen for dogs. He has a post op appt on Thursday but was hoping to get some advice. I have cleaned up so much, too much pee today.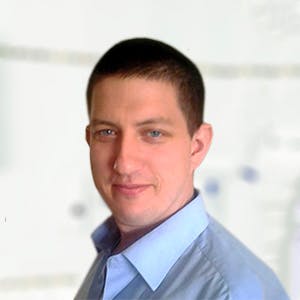 3320
Recommendations
You never mentioned a timeline so it is difficult to know whether it is some expected inflammation, infection or due to another cause; if Sampson is continuing to dribble you should visit your Veterinarian for an examination to ensure that the current treatment (antibiotics and anti inflammatories) are the right course of action. Your Veterinarian will also take a urine sample to check for the basics to rule out any infections. Regards Dr Callum Turner DVM
Add a comment to Sampson's experience
Was this experience helpful?
Cholo
terrier
11 Years
1 found helpful
I have an 11 year old terrier mix. He's about a 45 lb. dog. I walk him twice a day, up to 2 miles, morning and evening. We had to build him a pee proof kenneled area because of the peeing problem. It is quite a large area (15 X 20 ft) of the house while we are away. My problem is: He drinks water constantly, and is literally "flooding" his area with urine all day and all night. No exaggeration. I have never seen so much pee out of such a small dog! And it is constant, even on our walks, he pees for quite a while each time we stop. He's never had any health problems, he is neutered, good appetite. He's a VERY high energy dog despite his age and I have often thought that maybe that is why he started doing this, but it has gotten so bad, I really need some help.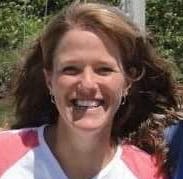 1611
Recommendations
There are many reasons that dogs will start to drlink and urinate more. Kidney disease and diabetes happen more commonly in older dogs, as do urinary tract infections. it would be a good idea to have Chulo seen by your veteinarian and have some lab work done, checking his blood and urine for abnormalities. Many problems are controllable if caught early. i hope that everything goes well for him.
Add a comment to Cholo's experience
Was this experience helpful?
Frodo
Bichonpoo
4 Years
0 found helpful
Frodo normally gets taken out about every 2-3 hours to go pee, and poops normally twice a day. But lately he is wanting to go out to pee a lot more. Today is the worst. He goes out to pee and only about a tablespoon (if that) comes out. Literally about 20 minutes later he is barking, and won't stop, as he wants to go pee & the same thing happens. He isn't drinking any more than normal. The pee was a darker yellow this evening. This morning is was a very pale yellow to clear & around lunchtime too. He does have a 'brother' that is 2yrs old & also a bichonpoo, they are both neutered. They have both had UTI problems before, so vet recommended a prescription diet for urine issues! Help!!!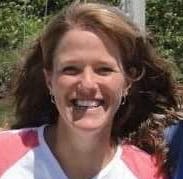 1611
Recommendations
If Frodo is showing signs of a urinary issue, and has a history of urinary issues, it would be best to have him seen by your veterinarian to have an examination and see if he is having problems with an infection, or otherwise. They'll be able to examine him, determine what is going on with him, and see what treatment he may need. The behavior that you describe isn't normal for him, and would be best to be examined. I hope that all goes well for him.
Add a comment to Frodo's experience
Was this experience helpful?
McClintock
Border Collie
11 Months
0 found helpful
My 11 month old male Border Collie started having issues with frequent urination today. He realized he has to go at times because he has been peeing by the door. But it seems like every 15-30 minutes he is outside peeing and does this several times before coming back into the house. The only thing different he is doing is eating the snow from the snow storm.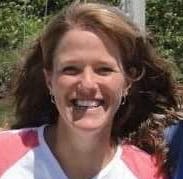 1611
Recommendations
Thank you for your email. One of the most common causes for that type of behavior, when it starts to happen all of a sudden, can be a urinary tract infection. He may be eating more snow and needing to urinate more often, as well, but since it is a new behavior, it would be best to have him seen by your veterinarian, as they can analyze his urine and make sure that nothing is wrong, or treat him if he has a problem. I hope that all goes well for him.
Add a comment to McClintock's experience
Was this experience helpful?
Penny
Catahoula Leopard Dog
1 Year
0 found helpful
Has Symptoms
Frequent Urination itchy Skin
My dog has been having itchy skin for about 2-3 months. I changed her food, checked for ticks and bathed her frequently. Nothing helped so I eventually took her to the vet. They said she was in perfect helf except for the dry itchy skin. They gave us a flea treatment just Incase and some prescription shampoo. After her visit she was a little sore from her updated rabies shot and a week later(today) I notice she's peeing more frequently today and some of the time she squats to pee, she doesn't even go. Could these thing be related?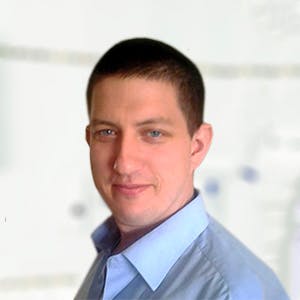 3320
Recommendations
An increase in urination is a common side effect of many medications, vaccines and other products; you should keep an eye on Penny to see if this behaviour continues or resolves itself. If there is no change over the next few days you should pop back into your Veterinarian to be on the safe side. Regards Dr Callum Turner DVM
Add a comment to Penny's experience
Was this experience helpful?
Tigger
Terrier/Spaniel mix
12 Years
0 found helpful
Has Symptoms
Urinary Frequency/Incontinence
Tigger is a spayed female 12 year old Terrier/Spaniel mix. She has recently begun having urinary accidents in the house (3 times in 2 weeks) and has gotten us up each night at least once to go out to urinate. Historically, she would wake us once a week or so to go out. There have been no changes to diet. She is weight appropriate to size and does not display any changes to indicate senility. . . thoughts?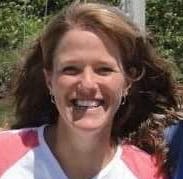 1611
Recommendations
Thank you for your email. Tigger may have a UTI, or may have a systemic disease that is causing her to urinate more. It would be best to have her seen by a veterinarian, as they can examine her, run any lab work that might be needed, and determine what is happening with Tigger and how best to treat it. I hope that all goes well for her.
Add a comment to Tigger's experience
Was this experience helpful?
Rudy
Golden Retriever
3 Months
0 found helpful
My 3mo old male golden retriever has had an incontinence issue for 3 weeks. He's potty trained, knows to go to the door when he has to pee, but seems to be unable to hold it in. Took him to the vet for urinalysis and it showed no sign of UTI. He did have a high level of struvite, so now he is on a prescription diet to get rid of the crystals. The vet gave me a lecture on potty training, but I really don't think that's the issue. Something is wrong. He has to pee every 30 minutes and can't seem to hold his pee in for 10 minutes in the evening. I need help. I really don't think it's a behavioral issue and I understand he is growing and so is his bladder, but I'm afraid it's something else.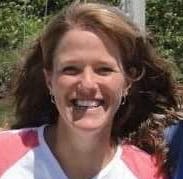 1611
Recommendations
Thank you for your email. I'm sorrry that Rudy is having these problems. It is uncommon for a 3 month old dog to have struvite crystals, and those do often occur in the face of an infection. You can talk with your veterinarian about treating him with a course of antibiotics to make sure that you are covering your bases, or if you feel that you need another opinion, it never hurts to get a second opinion. I hope that he is okay.
Add a comment to Rudy's experience
Was this experience helpful?
Boby
Yorkshire Terrier
10 Years
0 found helpful
My dog is almost 10 years old and he all of a sudden has been peeing every hour or 2, I'm getting worried and I don't know how to treat him or help him, he's bloated and whimps when I pick him up, what can I do to help him or make him feel better?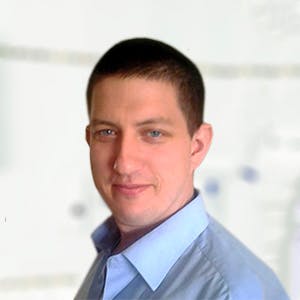 3320
Recommendations
There are a few reasons why Boby may be urinating more frequently which include urinary tract infections, poisoning, hormonal conditions, spinal disorders, dietary changes among other causes; if there is bloating of the abdomen, it may be attributable to Cushing's due to an increase in intraabdominal fat. You should visit your Veterinarian for an examination and urinalysis to start with follow up tests as required. Regards Dr Callum Turner DVM
Add a comment to Boby's experience
Was this experience helpful?
Cody
terrier
4 Years
0 found helpful
My dog I'd almost five yrs old. He never pee'd in the house until recently. It's been here and there for the past four months. I thought, initially, the reason was because we moved into a new place since I had him. Although not too frequent, it's new for him. But, today he pee'd twice in the house, after going on two separate walks. I honestly think it's his bladder vs behavior. I'm concerned...is there a way to tell it's his bladder?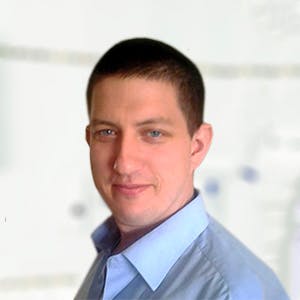 3320
Recommendations
Usually in cases of behavioural urination we see dogs urinating in the same places around the home, in cases of incontinence or other medical issues we see a dog doing their business anywhere in the home; this is a general guide not a rule. The first step would be to have urinalysis done by your Veterinarian and then an examination to determine if something more serious is going on. Regards Dr Callum Turner DVM
Add a comment to Cody's experience
Was this experience helpful?