What is Vomiting and Shaking?
A dog that is vomiting and shaking presents clues to a set of disorders that are distinct from canine vomiting or shaking alone. It is fairly common for dogs to vomit bile, and they may vomit their food if they eat too fast or too much. It is also normal for a cold dog to shiver; no underlying illness is indicated. However, if a dog simultaneously vomits and shakes (or shivers), you may be facing a more serious problem with a deeper cause, that will take some focused attention, and possible medical intervention, to resolve.
Emotional upset
Glucose imbalance
Poisoning
Kidney disease
Vomiting and shaking together are indicative of an overall imbalance in your dog's physical condition. If the cause is anxiety, fear, or excitement, the vomiting and shaking should subside within 30 to 60 minutes of the stimulus being removed. Glucose imbalance may or may not be a sign of a much more serious condition. Poisoning and kidney disease are very serious health disorders. Without immediate medical intervention, each can prove fatal to your dog.
Book First Walk Free!
Why Vomiting and Shaking Occurs in Dogs
Your dog may simultaneously vomit and shake from either an emotional or a physical disorder. Emotional disturbances are typically of shorter duration than physically triggered vomiting and shaking.
Emotional Disturbance
Smaller dog breeds and puppies are most likely to respond to anxiety, fear, or excitement by vomiting and shaking. For example, a toy poodle who is sensitive to the sounds of fireworks, skateboards, and other loud noises might respond by vomiting and shaking.
Diabetes
Glucose imbalance can cause your dog to vomit and shake. When this occurs because the dog has gone too long without eating, the problem may be solved by adhering to a more regular feeding schedule. However, vomiting and shaking may also be a sign of diabetic ketoacidosis (DKA), a very dangerous complication from diabetes. Diabetes is more likely to occur in female dogs who are middle-aged and overweight, and especially in Schnauzers, Dachshunds, and Poodles.
Poisoning
There are many substances your dog may encounter in his normal everyday life that are fine for you to ingest but poisonous for your dog. Chocolate, grapes, and raisins are common examples. Rat poison and snail bait are poisonous for anyone, and your dog may also ingest things you might not consider, such as poinsettia plants at the holiday season, petroleum products, or antifreeze that has leaked from a car.
Kidney Disease
Kidney disease can be acute or chronic. Acute kidney disease comes on suddenly, but can be cured if treated immediately. It can result from urinary obstruction, heat stroke, ingestion of poison or toxic foods, bacterial infection, or dehydration. Chronic kidney disease is common in older dogs. It cannot be cured, but its symptoms can be managed. It is more likely to be caused by a poor diet, aging organs, high blood pressure, or complications from surgery.
What to do if your Dog is Vomiting and Shaking
If your dog is vomiting and shaking because of an emotional upset, he will need some time to calm down. Watch your dog carefully to see if his symptoms subside, continue, or even worsen. Check his gums by pressing them gently with your finger. Unless there is a problem of physical origin, their normal pink color should return within two seconds. If any other symptoms are present, such as an unusual noise while the dog is breathing, changes in the dog's pulse, or loss of consciousness, there is probably something else wrong. If the vomiting and shaking do not subside within about half an hour, or if it is accompanied by other symptoms that are out of the ordinary, your dog should immediately be examined by a veterinarian.
Diabetes is diagnosed through blood tests and urinalysis. If your dog is found to be diabetic, your veterinarian will prescribe a home care routine, which will include daily insulin injections, regular blood glucose readings, a specific diet, and regular exercise.
If poisoning is suspected, your veterinarian will try to clear the dog's stomach. Further vomiting may be induced, your dog's stomach may be pumped, or activated charcoal may be given. Fluid samples may be taken from your dog's gastrointestinal tract, lungs, liver, and kidneys. Your dog's symptoms will be treated with oxygen and intravenous fluids. Antibiotics may be necessary if infection has occurred.
Kidney disease is diagnosed through extensive blood work and a urine sample. The cause will determine the treatment. If your dog's condition is acute, he will be hospitalized so that his kidneys can stabilize through administration of intravenous fluids, pain relievers, and anti-nausea medications. Chronic kidney disease cannot be cured, though its progression can be slowed with regular administration of fluids and a low protein diet.
Prevention of Vomiting and Shaking
If you know that your dog responds to excitement, anxiety, or fear with vomiting and shaking, take care to minimize its exposure to situations that trigger these emotions.
Diabetes is less likely to develop if you keep your dog at a healthy weight. Do not let him get obese. Keep all toxins and poisons safely stored and away from your dog so that he is not poisoned. To help prevent acute kidney disease, keep toxins away from your dog, keep him out of hot weather, and make sure he always has clean fresh water to drink. Chronic kidney disease is often a product of age, and cannot always be prevented, but a healthy diet will strengthen your dog's system and make chronic kidney disease less likely.
Cost of Vomiting and Shaking
The cost of treating vomiting and shaking depends on the cause. Your dog may be prescribed a drug for anxiety, but working to keep your dog calm has no cost. The cost of treating diabetes is $3000. Treatment of poisoning by petroleum products averages $4000. The average cost of treating kidney disease is $7000.
Vomiting and Shaking Questions and Advice from Veterinary Professionals
Joy
Mini Aussie
1 Year
1 found helpful
She has thrown up 4 times in the span of 30 minutes she is shaking. It's the middle of the night I wouldn't think she was nervous about anything. What should I do?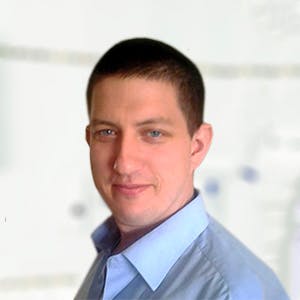 2159
Recommendations
There are various different causes of vomiting and shaking, but unfortunately these symptoms are common with hundreds of possible diseases and conditions; most notably gastrointestinal infections and poisoning are most common in a dog Joy's age but without an examination I cannot say what the specific cause is. Try to keep Joy hydrated and calm, however if there is no improvement or she shows other symptoms (fever, abdominal pain, pale gums etc…), visit your Veterinarian. Regards Dr Callum Turner DVM
So sick of these trucking answers what if we don't got a vet near by nearest one if a 4hr flight and I'm frocking sick n tired of seeing vet vet vet my dog puked has 60 bpm heart rate , only drinks water and isn't eatting what can I do! Seriously sick of not finding what to do lost a dog due to this bs and I don't want to lose my other! Jeez
Add a comment to Joy's experience
Was this experience helpful?
Abby
Border Collie
9 Years
0 found helpful
Our Border Collie has all of a sudden started drinking massive amounts of water, skipped eating one meal, shaking, one bout of vomiting and massive urination in the house which just doesn't happen- she has a doggie door.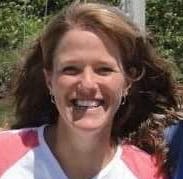 681
Recommendations
Thank you for your email. It would be a good idea to have Abby examined by your veterinarian, and have a senior blood work panel done, to assess her general health, her kidney function, and screen her for diabetes. There are some common causes for increased drinking and urination, and your veterinarian will be able to examine her, assess her general health, and determine what might be going on with her, and what treatments are available. I hope that Abby is okay!
Add a comment to Abby's experience
Was this experience helpful?
Zack
Standard Schnauzer
8 Years
0 found helpful
My dog Zack was hesitant to eat his food today (it's another brand we bought today) but he ate most of it. Then a few hours later he threw up ALL of his food and then started shaking a lot, this was around 50 minutes ago. After a little while of shaking that he was with me, he went under the bed. A short time after, he puked a little bit more (I didn't see him shake at that point), he had his tail between his legs and then went under the bed again. And he doesn't want to get out of there. I called him and he wouldn't come out, I petted him a bit and he was still shaking but slightly. He also came out from under the bed, he layed next to me and he was still shaking. After that he went under the bed once again. He's still there and he keeps scratching the floor more than usual. I thought maybe there was something in the food but all my other dogs seem fine and they ate the same thing. Could it be that maybe he ate something while he was outside in the yard? We have a plant of those red flowers that are very popular around the Christmas times (i don't know the name in English but I'm pretty sure in Spanish they're called Pascuas de Navidad) but I cant be certain. How do I know if he did eat them and what do I do if he did?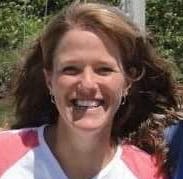 681
Recommendations
Thank you for your email. WIthout examining Zack, I can't say whether he is okay or not, but he doesn't sound like he feels very good. Poinsettas can cause vomiting and diarrhea, and if he continues to be uncomfortable, continues to vomit, develops diarrhea, or doesn't want to eat, he should be seen by your veterinarian to have an exam, and make sure that he is okay. Your veterinarian will be able to look at him, see if he needs any testing or supportive care, and prescribe any medications that he may need. I hope that he is okay.
Add a comment to Zack's experience
Was this experience helpful?
Ariella
Chihuahua
3 Years
0 found helpful
I've noticed my daughter (dog) has been getting skinnier a little over a month ago. she drinks and eats regularly (she tends to eat & drink fast). And her sister (another chihuahua) eats and drinks the same but she is completely fine (she eats slow). I looked up on the internet that sudden weight loss could be worms so I baught her a deworming solution (given to her every 14 days as specified for her weight) but she's still skinny. She makes a slight whistling noise when she breathes like if she has a sore throat. I was just recently laying on the bed and she randomly threw up all her food and water(3rd time since I've notice her weight change), she's shakes frequently, I have walked in on her drinking her own pee a few times, and she's been craving more water than food (but eats her solid food when she's ready). What is wrong with my daughter cause Im thinking of the worst.???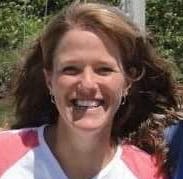 681
Recommendations
Thank you for your email. I cannot diagnose her without examining her, but that is not normal behavior, I agree. It would be best to have her seen by your veterinarian, and they may want to run some bloodwork or check for parasites that are not treated by OTC products. They'll be able to evaluate her, and determine what might be going on so that you can get treatment for her.
This sounds a lot like when my dog would go into diabetic ketoacidosis. I would have her blood sugar tested ASAP to rule it out
Add a comment to Ariella's experience
Was this experience helpful?
Olive
Catahoula Leopard Dog
1 Year
0 found helpful
My dog was running around acting all excited then she suddenly stopped and vomited profusely. She then went to her cage and laid down and slept. She now is laying on my lap and shaking. It's been half an hour since she threw up. I'm wondering if she ate something bad or it's just from the excitement, and how long I should wait to contact a veterinarian. The only thing I can think of that she got into is our cats litter box.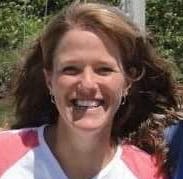 681
Recommendations
Thank you for your email. I'm not sure why Olive vomited, but if she continues to vomit, has diarrhea, seems lethargic, or doesn't want to eat, then she should see her veterinarian as soon as possible. If it was a one time event, and she returns to her happy, playful self soon, then you should be fine monitoring her. I hope that she is okay.
Add a comment to Olive's experience
Was this experience helpful?
Scrappy
Mixed
3 Years
0 found helpful
When I came home from work, I noticed my dog being a little hesitant. After walking around the house I noticed he threw up multiple times throughout the house. There was also a new bag of treats that he got into which is the main reason why I'm sure he's throwing up. Still very responsive and tails wagging, but he's shaking still. And he's still drinking a lot of water, when should there be major concern? Should I take him to the vet in the morning?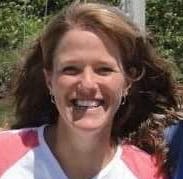 681
Recommendations
Thank you for your email. If Scrappy is still vomiting, having diarrhea, not wanting to eat or acting lethargic, he should see his veterinarian. GI upset, intestinal infection, pancreatitis or an obstruction are all possible causes for the signs that he is showing, and if he hasn't improved, it would be best to have him examined. I hope that he is okay!
Add a comment to Scrappy's experience
Was this experience helpful?
Buddy
Maltese
6 Years
0 found helpful
Buddy has been kept in the house all day with me due to the winter storm outside. The house creaks here and there from the loud sound of the wind and the plows so I'm not sure if he's reacting negatively from the noise. Within minutes of feeding him his breakfast, he puked everything up. I waited a few hours before trying to feed him again but the same thing occurred and he can't keep food down. For dinner I gave him some plain white rice with no broth or added flavor. Hesitantly he approached and ate a few bites but reciprocated the behavior and threw up again. I don't know what else to do or what the cause of this could be? Please help.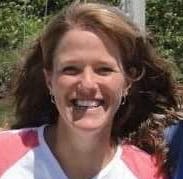 681
Recommendations
Thank you for your email. Vomiting isn't typically a reaction to abnormal noises. The fact that Buddy isn't able to keep food down without vomiting is concerning, and he should be seen by his veterinarian in the morning to assess what is going on with him. They may need to do some labwork to determine if buddy is okay, but they will be able to tell if he is okay, and prescribe appropriate medications for him. i hope that he is okay.
Add a comment to Buddy's experience
Was this experience helpful?
Molly
Shi Tzu/ Maltese
10 Years
0 found helpful
Yesterday, Molly was uncharacteristically hesitant to finish her food, by leaving a small amount behind. Then we noticed her drinking a ton of water. Several hours later, she vomits, which was liquidy and about the same color as her food. She also began to shake shortly after that. Fast forward to today, she vomited up the rice we fed her earlier with chunks of bile in it. She started to tremble throughout her body shortly after, again. She hasn't been up to cuddling lately and is happy to see us when we get home, but later is sleepy and keeps her distance. I'm worried :( what could be her issue?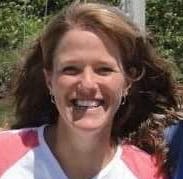 681
Recommendations
Thank you for contacting us today. There are many reasons that could be causing her signs, including kidney or liver disease, pancreatic disease, intestinal disease, diabetes, or other systemic disease. It would be best to have her seen by your veterinarian today, have an examination and probably some lab work, and find the cause of what is going on with her so that she can get started on treatment and feel better.
Add a comment to Molly's experience
Was this experience helpful?
Foxy
Pomeranian
Shes a older dog but not reall
0 found helpful
2 days ago my had threw up and now today she threw up 6 times she threw up her dog food twice then the third time she threw up it looked yellow with with white bubbles on top then the last 3 times i had gave her some water to drink then she started shaking then threw up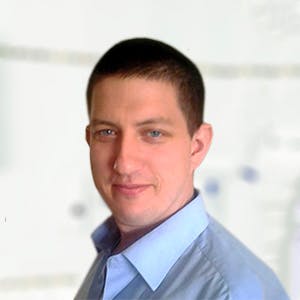 2159
Recommendations
There are various reasons why Foxy may be vomiting like this may include infections, parasites, intestinal obstruction, overproduction of stomach acid, poisoning, pancreatic disorders among other causes; you should try to feed Foxy small regular portions of chicken and rice as well as keeping her hydrated, if you don't see any improvements you should visit your Veterinarian for an examination as an obstruction may require more attention especially in an older dog. Regards Dr Callum Turner DVM
Add a comment to Foxy's experience
Was this experience helpful?
Gucci
Chihuahua
1 Year
0 found helpful
What do I do when my dog is vomiting and shaking we did give her Pepto Bismol but very small amount we thought she was okay she didn't puke yesterday but then did today she puked yellow foam and the one day she puked up her food whenever we decided to give her boiled plain chicken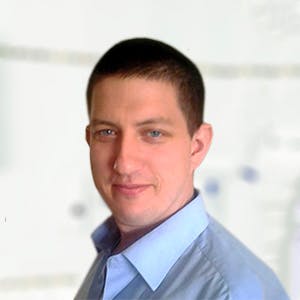 2159
Recommendations
Vomiting and shaking may be caused by a few different causes, commonly with pain and foreign bodies (or other gastrointestinal obstructions). Other causes may include poisoning, kidney disease, trauma, hormonal conditions among other causes; if Gucci is not keeping down boiled chicken and rice (important you give rice too) then you should visit your Veterinarian for an examination. Regards Dr Callum Turner DVM
Add a comment to Gucci's experience
Was this experience helpful?