What is Vomiting with Bile?
Though healthy dogs may occasionally vomit without an identifiable cause, cases of acute or chronic vomiting should always be discussed with the veterinarian. It's important to note, absolutely do not attempt to remedy the condition or situation at home in case there is a serious reason for the vomiting with bile. Bile aids in the digestion of food and the abnormal condition of vomiting bile should be addressed promptly, especially since the bile can be quite hard on the stomach and esophagus and this may lead to further complications for your pet.
Dogs may vomit for many reasons. If there is the presence of bile (yellow, sometimes frothy liquid) in the vomit, and your dog is vomiting often or on a regular basis, a visit to the veterinarian is a must. Vomiting is associated with many conditions and illnesses; ruling out the underlying cause and treating your dog is important for his happiness and well-being.
Book First Walk Free!
Symptoms of Vomiting with Bile in Dogs
Because there are varying reasons for your dog to have an episode of vomiting, consultation with an appropriately skilled veterinarian is advised. Ranging from toxic causes to blockages in the intestines, vomiting with bile can be a mild to serious affliction but nonetheless, discomfort and stress will be side effects experienced by your pet. To follow are behaviors your pet may exhibit before and after vomiting occurs:
Stomach heaves
Drooling
Excessive swallowing
Nausea
Retching
Depression
Lack of appetite
Coughing
Causes of Vomiting with Bile in Dogs
A dog with a clinical sign of vomiting with bile should be evaluated to rule out the following list of possible causes:
Pancreatitis is an inflammation of the pancreas; that results in disruption of enzymes that help with the digestive process and can often result in vomiting with bile
Acute gastritis may lead to vomiting of bile as there is no food in the stomach to be brought up
An intestinal blockage may result in vomiting with bile because the foreign body that is lodged in the intestinal tract does not allow for the processing of food into waste, but will cause vomiting instead
Parasitic illnesses such as Giardia will manifest in symptoms that include acute vomiting with bile
Bilious vomiting syndrome exhibits as intermittent vomiting of bile, usually on an empty stomach
Diagnosis of Vomiting with Bile in Dogs
Schedule a visit with the veterinarian promptly for a diagnosis of vomiting with bile because you do not want the problem to lead to even more serious consequences, such as severe dehydration or excessive weight loss.
As soon as you feel that you may be seeing your dog vomiting often or to excess, contact the veterinarian for an appointment and begin a vomiting record. Important points to note are how often the dog vomits, and whether the vomit is bile only, occasionally mixed with bile, or sometimes containing partially digested food. This information can help to lead the veterinarian to a quicker diagnosis. Give the veterinarian as much knowledge to work with as possible, including clues to your pet's daily well-being. Does he act normally at times other than the vomiting episodes? Is the problem a chronic one or did it come on suddenly? Is the vomiting persistent or does it occur intermittently?
It is important to note that sporadic vomiting may show a normal test result in the diagnostic stage. That is one reason that a vomiting record is a valuable tool for the veterinarian. After a thorough physical examination, the veterinarian may order a blood count, blood profile, and chemical profile. A urinalysis is often included, and it may be helpful to the veterinarian to have a sample of the vomit. A fecal smear may be done to verify if there are parasites present.
Further diagnostic tools may comprise of radiograph or ultrasound of the abdomen to look for the presence of an obstruction or foreign body. An endoscopy, which will require your pet to be put under general anesthesia, may be performed. An endoscopy is used to evaluate the abdomen. A biopsy may be performed at this time as well. MRI, CT scan, and abdominal contrast studies can be explored as diagnostic methods if necessary. Serious cases of vomiting may need to be studied through the use of exploratory surgery in order to view the stomach and other organs such as the liver.
Treatment of Vomiting with Bile in Dogs
Treatment will obviously be correlated to the reason for the vomiting with bile. Acute vomiting is sometimes treated with a fasting approach. Food is withheld for a period of 24 hours, and then small amounts of a bland diet are gradually reintroduced. The amount of food is increased very slowly so as not to induce more vomiting. The veterinarian will decide if your dog needs to be hospitalized for the duration of the treatment. A reason for this may be because if water must also be withheld, monitoring of your pet and the administration of fluids by the intravenous method may be required. There may also be a need for intravenous therapy in order to balance electrolyte levels.
In the case of parasites, a medication will eliminate the problem and will be prescribed once your dog has been stabilized and the vomiting controlled. If an obstruction is causing the vomiting with bile, it is possible that the endoscopy may have been able to free the blockage. If not, surgery will be performed to remove the obstruction.
For problems like a gastric motility disorder, medication may be prescribed. In some instances of bilious vomiting, simply adding a small evening meal to reduce the chances of stomach reflux (caused by bile leaking from the intestine into the stomach when inactive) may be enough to end the vomiting cycle.
Recovery of Vomiting with Bile in Dogs
Fortunately, most dogs will respond quickly and favorably to treatment for vomiting with bile. Once the reason for the vomiting has been determined, and the situation is under control, your pet should recover well and return to an active, normal life. Of course, if the diagnosis reveals a serious issue that requires surgery, the recovery time will be longer, and the veterinarian will give instructions as to exercise limitations and rest periods. As always, regular check-ups and consultations with the veterinarian are the best ways to keep your dog healthy and happy.
Vomiting with Bile Questions and Advice from Veterinary Professionals
Baker
Australian Shepherd
8 Months
0 found helpful
My 8 month old Australian Shepard has vomited bile in the morning about 6 times in the last two months. We talked to the vet about it and started giving a portion of his food just before bed. Last night I gave him some food @10:15 and he vomited bile at 6:20 this morning. Normally I feed him around 9:00 pm and he has been fine until 6:00 am. Just wondering if there might be something else going on with him.
Did you find out whats wrong
My shitzu bijion mix throws up bile maybe up once a week. He is always playing and eats and drinks normal. I have a feeling it is because he doesn't eat within 6 hour time frames. He is very energetic right after. I hear sounds in his stomach right before he throws up. What could be the problem?
Add a comment to Baker's experience
Was this experience helpful?
Cody
Shitzu mix
6 Months
0 found helpful
My shitzu bijion mix throws up bile maybe up once a week. He is always playing and eats and drinks normal. I have a feeling it is because he doesn't eat within 6 hour time frames. He is very energetic right after. I hear sounds in his stomach right before he throws up. What could be the problem?
Add a comment to Cody's experience
Was this experience helpful?
Griz
Chihuahua
4 Months
-2 found helpful
Has Symptoms
Not eating or drinking water
My dog has been vomiting bile since the morning. He has vomited bile 4 times today. He doesn't want to drink water or eat anything, even if i try to bribe him with a treat. He was eating fine yesterday and being playful, but today he has been sleeping all day.
Add a comment to Griz's experience
Was this experience helpful?
Remington
Goldendoodle
7 Months
0 found helpful
8 month old goldendoodle started pooping 5-6 times a day very loose stool and vomitting just bile in just a few days. He also has been acting very sad lately. It is not normal for him to go so much or act this way.
Add a comment to Remington's experience
Was this experience helpful?
Jessie
Cockapoo
2 Years
2 found helpful
Hi, my 2 year old cockapoo, has started bringing up bile.
She started doing this around 6 months ago, so I started feeding her 3 times a day and it sorted things.
We're away on holiday at the moment she is with us and she has started doing it again the last two days.
I put it down to her regular food changing, we were feeding her hills sensitive stomach but recently they have changed it to sensitive stomach and skin, I thought maybe this was the reason for the bile?? Or possibly because she's away from home and upset??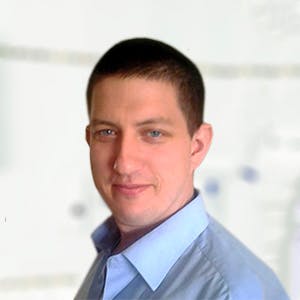 3320
Recommendations
It is possible that Jessie is a little bit stressed with the travelling and being in unfamiliar territory which may lead to vomiting from stress; feeding more often (which you have done already) and avoiding dietary changes (sometimes cannot be helped) are best. If Jessie continues to vomit (whether with or without bile) try to feed a bland diet of boiled chicken and rice for a few days before reintroducing the Hills food; also check the ingredients as Jessie may be sensitive to a new ingredient in the food. Regards Dr Callum Turner DVM
My dog got home from somewhere and then when she got home, she then vomit yellow bile and don't want to eat. What should we do in this kind of instances?
Add a comment to Jessie's experience
Was this experience helpful?
kobbie
labrodor
1 Year
1 found helpful
Hi, my labrador (1 year old ) has been vomiting for 10 hours and he's throwing green colored mucus and he doesn't want to eat anything .My vet advised me pantoprazole but , he is not feeling well. Please , advice me what should I do .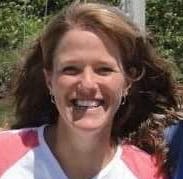 1611
Recommendations
I would have Kobbie seen by a veterinarian, as that is not normal to be vomiting for that long, and a decreased appetite in a Labrador is always a concern. A veterinarian will be able to examine him, determine what might be going on, and give you an idea as to what might be done to help him. Parasites, intestinal infections, and foreign bodies are common in young dogs. If your veterinarian cannot get him in, it may be worth seeking the opinion of another veterinarian.
Thank you very much Dr.Michele :)
Add a comment to kobbie's experience
Was this experience helpful?
Thirdy
Chihuahua
5 Months
0 found helpful
Medication Used
Metoclopramide Hydrochloride
Hi, My male deer head chihuahua (5 1/2 months old) is diagnosed by his vet having Blood Parasite. His platelet count went low to 157. My puppy is still vomitting undigested food with bile every early in the morning around 3am for 3 days despite taking Medications like Metoclopramide HCL ( for vomitting), Vit B complex and Antibiotics ( amoxiclav). He is still eating but not the same as his appetite before,,,He usually Poop 4-5x a day...but now he rarely poop...
I hope u can give me advice on what to do for my beloved puppy...thanks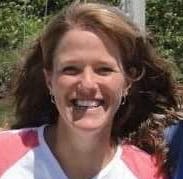 1611
Recommendations
Since I do not know what Thirdy has been diagnosed with or what he is being treated for, it is difficult for me to comment on what she might need. Since he is being treated by your veterinarian, it would be best to call and see if there is anything more that you can be doing, and make sure that he is being treated for the actual parasite, as i don't see any medications listed that might be doing that.
Add a comment to Thirdy's experience
Was this experience helpful?
Bella
Great Dane
2 Years
1 found helpful
Hello, I have a Great Dane. She is two years old. Recently she started vomiting her food minutes after eating it. At first I thought she was eating too fast and that's why she'd vomit it back up. Mostly because she does eat very fast. But I noticed that some bile was included. And the one time she vomited in the morning it was only bile and I could her stomach grow. Before and right after vomiting she's a really happy dog. She spends most of the sunny days in Virginia outside in our backyard and on the not so sunny days she's inside. She sleeps most of the day. She is a rather thin dog for her breed. We feed her pedigree for big dogs because we wer told not to feed her adult food until she's 5. I have a feeling the time in between vomiting is only decreasing. Please let me know what I can do to help her. Thank you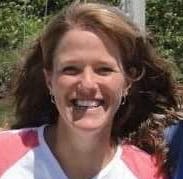 1611
Recommendations
Since you seem to see a pattern and the vomiting seems to be getting more frequent, it would be best to have Bella seen by a veterinarian. Common causes for this problem include parasites, food intolerance, dietary indiscretion, and intestinal infections. They'll be able to see her, determine what might be going on, and recommend any testing or treatment that may be necessary. I hope that all goes well for her.
Add a comment to Bella's experience
Was this experience helpful?
Molly
Boston terrior
12 Years
0 found helpful
Has Symptoms
Vomiting,not eating or drinking
My 12 yr old female boston terrior vomited a reddish black substance for 2 days then on 3rd day it looked like a bloodclot. Vet did bloodwork and all looked good but she continues to vomit a gooey white foamy mess up to three times a day.it is very hard for her to get this up and she retches severely until it comes out.sometimes it is followed by a yellowish/greenish fluid.she has stopped eating and drinking much. Dont know whats causing it but she is losing weight and her rear legs seem weak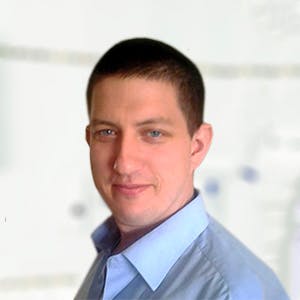 3320
Recommendations
Molly is likely getting weak due to a decrease in food consumption; the cause of the vomiting or retching may be caused by a few different conditions which may include acid reflux, infections, parasites, intestinal obstruction or another cause. You should try to feed Molly a bland diet of boiled chicken and rice in small regular portions to see if there is an improvement; however, if there is no improvement it may be a case that you return to your Veterinarian for an x-ray to check for obstructions, foreign objects etc… Regards Dr Callum Turner DVM
Add a comment to Molly's experience
Was this experience helpful?
Sophia
chug
13 Years
0 found helpful
Hello~ I have a 13 year old Chug who has always had allergy issues... Last year it was so bad she ended up with a very bad skin bacterial infection (losing hair,etc) I took her to a Derm Vet Specialist after having her on several months of Apoquel and a specific vet prescribed diet... With the Derm Specialists approval I got her back on her reqular Raw Food and Dehydrated veggie diet and obviously a round of antibiotics prescribed shampoos etc. At the time of prescribed Antibiotics (back in April 17') she'd had a serious allergic reaction and we took her off the med and just did shampooing... It worked as she'd apparently had enough dosage of that particular antibiotic however I think that medication must have affected her as she wasn't quite the same and most recently as of the beginning of Nov. 17' she's had a very serious vomiting issue and diarrhea... Thinking it was a toxic/poisonous reaction to plants etc I immediately took her to my vet. Three days of intravenous fluids along with an antibiotic injection of Metronizadole, diet change back to Hills ZD and continued meds, pepcid etc for two weeks thereafter.... I had her dental set up for the day after Thanksgiving and noted to them that I'd noticed she'd started drinking in excess of water and tinkling quite a bit after her bout of meds and on this new ZD diet. They tested and obviously did not do the dental as her liver enzymes were high... thus the start of all the testing, blood, ultrasound etc which is leading to a lowdexx test as of this week. However, and my main point of emailing is that as of about three weeks ago she has had a day of major vomiting then I get her eating back on her thyroid med and Denamaring. Got her tested for kidneys etc still in waiting decision on the Cushings test, most recently she had tested positive for C. Diff I'm obviously taking care of that on the Human side etc, but for her the doc has put her back on the tablet form of Metronidazole. This is what brings me to you... She was fine with her 1/2 tablet of 250mg both Saturday eve and am. However last night upon coming home from work she vomited everything up about 2/3 hours after her med and food was given to her and this morning an hour after I gave her her half tablet. I've called my vet and the office wants to give her an anti-nausea injection and another tech visit. I have her low dexx test this Wednesday and am tired of going back and forth on this. I'm worried that by not getting the Metronidazole in her we cannot kill the C. Diff issue. As of this point she's not hungry, more lethargic and a bit shakey/nervous. Is it possible she's vomiting up bile due to the flora in her belly and should also be trying to get down a pepcid/ac? I just don't know what direction to go in and I'm hoping it's okay to leave her off the Metronidazole until I take her in for her cushings test on Wednesday (meaning two and a half days of no antibiotic) Please give me some direction here rather than saying take her BACK in for a tech visit or should I go get her the liquid Metronizadole would that help with the vomiting, is the vomiting from the med or a more serious issue. She is drinking plenty of water, just not hungry right now. Thank you!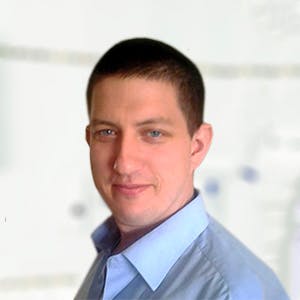 3320
Recommendations
You need to understand that it is difficult for another Veterinarian to give advice on treatment when they haven't examined a patient and that patient is under the care of another Veterinarian; there are laws restricting what can be done, 'duty of care' and all that. It is not ideal to not complete the course of metronidazole when administered as we need to be responsible especially with infections like C. difficile (metronidazole may not be as effective against C. difficile compared with some other medications). I doubt a liquid oral suspension would be better if there is this level of vomiting and an anti nausea injection may be beneficial; you can ask your Veterinarian about it but I think the vomiting would still be a problem. Regards Dr Callum Turner DVM
Add a comment to Sophia's experience
Was this experience helpful?
Lily
Labradoodle
4 Years
1 found helpful
I have a 4 1/2 year old labradoodle named Lily. Lily vomits up yellow bile sporadically. It occurs in the very early morning between 4-7am. In a 10 day period she we have woken to her vomiting up yellow bile twice. I feed her twice a day, in the morning around 7:30am and evening around 5:00-5:30pm. We keep her meals strictly to a mixture of 1/2 cup of Origen Regional Red and a 1/2 cup of frozen Primal Pronto Beef formula . She is sensitive to anything with chicken in it- causing severe diarrhea. We keep her diet pretty strict. What could be causing this sporadic vomiting of bile?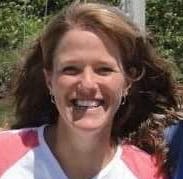 1611
Recommendations
Thank you for your email. Without examining her and knowing more about her history, I have a hard time commenting on what might be causing this problem for her. She seems to have a sensitive stomach from your description, and the raw food has a lot of bacteria in it that may not be doing her any favors - Salmonella and E Coli are commonly found in raw food and can cause stomach upset. I have seen some dogs who need a little 'snack' later in the evening, and when they get something small before bed, they don't have the early morning vomiting problem - I'm not sure if that will help LIly, but might be worth a try. It might be best to give your veterinarian a call, since they know her better than I do, and see if they have any thoughts on why she might be doing this. I hope that things resolve for her soon!
Yes it is helpful. Thank you very much
I agree with Dr. King about giving a snack before bed. I was reading that vomiting bile can be a pancrease problem. I had a lab who was vomiting bile and did end up with pancreatitis (sp). He also had an ulcer. Maybe check into thosr two things?
Add a comment to Lily's experience
Was this experience helpful?
Gutcci
American Spaniel
8 Months
0 found helpful
My dog got home from somewhere, and then she vomit yellow bile. She don't want to eat nor drink. What should we do? What are the effective home remedies we should apply?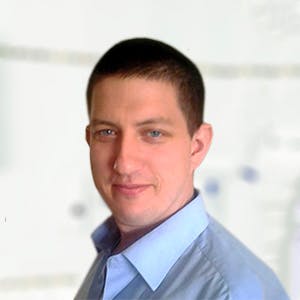 3320
Recommendations
Firstly not everything can be treated at home; you should try to encourage drinking by syringing water into the mouth little by little so hopefully she will lick and consume the water as it is important to keep her hydrated. For food, small portions of boiled chicken and rice (just a handful at a time) should be given every few hours to encourage eating. There are many different possible causes and you do not know what she may have consumed whilst she was out (poison or foreign object). If you see no improvement or symptoms progress you should visit your Veterinarian. Regards Dr Callum Turner DVM
Add a comment to Gutcci's experience
Was this experience helpful?
Duke
German Rottweiler
3 Years
1 found helpful
My dog has been throwing up but nothing comes up. He eats everything he is not suppose to. I need to figure out what to go he keeps gagging like if he needs to throw up but nothing but spit comes up. A while ago I saw him try to go to the bathroom but just squatted and nothing. I feel he may have some kind of obstruction. I need to find him help soon but fear it is going to be costly. I need to find a place that is not costly. Please help thank you!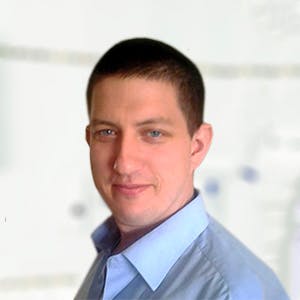 3320
Recommendations
Preventing some dogs from eating what they shouldn't can be a full time job; why some items are appetising for dogs I don't know, it would be best to keep rubbish, debris and any other item not fastened down out of reach. It is possible that Duke has an obstruction causing pain, discomfort and constipation; gagging may be caused by a variety of causes (like hair, tracheal irritation among others), finding the cause can be frustrating. It would be best to visit a Veterinarian to give Duke a once over, finding an affordable clinic in your area may involve a Google search or checking your local business directory; some charities have their own clinics which may have reduced prices or work for donations. Regards Dr Callum Turner DVM
My dog started to throw up just bile, not sure if it's because we gave him turkey and duck during the holidays or maybe because his other loving owner had been traveling back and forth and causing him to have separation anxiety. I have given him water with some bit of ginger in it. But don't think he can hold down food at his time. Would you have any more recommendations for me. Thank you
Add a comment to Duke 's experience
Was this experience helpful?
Cali
Golden Retriever
9 Years
0 found helpful
I have a 9 year old Golden Retriever, Cali. She has had stomach and poop issues since she was a puppy. When she was little, we finally landed on a food, Purina Pro Plan Sensitive Skin and Stomach that had her bowel movements more normal (vs. loose and mucous covered). We have stuck with that diet all these years. During the first 6 years, I also gave her digestive enzymes from N'zymes company. I had also been giving her 1 tbsp of coconut oil every morning until 2 weeks ago. Cali has always EATEN grass, mulch chips, pulled bark off trees (like you see deer do) and sticks. That is why I started the digestive enzymes as I thought her diet was probably missing something. It didn't matter, she constantly would go out back and nosh on natural material. We would, of course, monitor her and call her in when she started her backyard buffet, but each day she got in several bites of plant matter. This usually did not cause any vomiting or diarrhea.

We seemed to have bouts of her vomiting bile. For a time, I thought it was a seasonal thing. We'd see it in the fall and then again in the spring. These bouts would last for a couple of days. Sometimes she'd vomit once, just occasionally, and it would be done for a while. It was always done after several heaves and always bile with foam and some grass if she'd been in the yard. It would usually occur in the night or early in the morning, but just randomly during the day other times.

Since this past February she started vomiting bile before her breakfast or dinner meal and it became more chronic. So the vet suggested 3 smaller meals with one before bed. That seemed to help for a bit, but then the vomiting got more regular. It was always just before a feeding and within a 2 week period, she would vomit between 2-6 times (February till July). It was always before a meal, but as the meals got closer together, she'd start vomiting in that time frame. We are currently feeding her every 6 hours and she would vomit at 5 hours and 50 minutes or things like that. So here are the things we have tried:
*feeding every 6 hours (still doing this)
*Pepcid
*2 courses of sucralfate and an anti-nausea
*Bloodwork, ultrasound and stool testing- all normal
*Omeprazole
*Started her on Hills z/d prescription diet in July and continue this
*Shortened her walks

She still does get up and bark if she hears a delivery man. She greets us when we come home (occasionally she hasn't but that is infrequent). She is excited to put on her leash to go for a short walk. However, she is licking her lips, has changed the places she sleeps, doesn't get on the bed or couch as much (although she is now on the meds the internist gave her) and she just seems generally not herself.

These medicines seems to lessen the vomiting, but she would still have at least 2 episodes in a 2 week period.

On August 4, I took her to a vet internist. She wanted to repeat the ultrasound (saying her equipment was better and she would look at more organs). She also did a chest x-ray and ran a pancreas panel. What she found was thickening of the upper stomach wall and a mildly elevated pancreas which she said was not her issue. Her pancreas number was 361. Chest X-ray was clear.

So on August 5th, she started her on maropitant- 1/2 tablet every 24 hours, sucralfate every 8 hours and omeprazole 20 mg twice a day with meals. Cali did not have any vomiting for the two weeks she was on these meds. She did perk up a bit although she has started to lick her lips again on ocassion and is not too excited about eating the Hills (or maybe just eating). She is eating every 6 hours, but much more slowly than she was.

The internist wants to do an endoscopy. Aside from the cost, if Cali has stomach cancer (the internist believes this is the case), then with the given prognosis, I will not treat. If it is an ulcer (I am praying for this), then we are currently doing the treatment for that. I do not see the sense in putting her through the scope or spending the money. The internist is saying that if they do the scope, maybe they would find it to be something like IBS (she doesn't really have all those symptoms).

A couple of questions....
1. Does the scope seem necessary at this time?
2. Are there natural foods/supplements that I can give her in addition to the Hills to help an ulcer or to make her stomach feel better? She is a foodie and I'd like her last months to be a bit more enjoyable, but don't want to hurt her tummy any more than it is.
3. Are there other meds you can suggest I inquire about to treat her?
4. Is that pancreatic number high enough for me to insist on treating the pancreas? What would it hurt?

Any other thoughts would be greatly appreciated. As this has been a long time issue, I am holding out hope that an ulcer has just gotten worse. But I am watching her just feel not herself even on these meds. It is heartbreaking!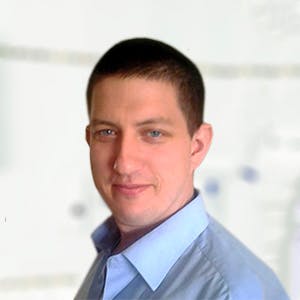 3320
Recommendations
I understand your concern for Cali and doing the right thing for your girl is getting complicated. From a diagnostic point of view, endoscopy would be a logical step to get a real life picture of cali's esophagus and stomach to investigate the findings of the ultrasound examination; I really do not see the value in giving supplements as Cali is already receiving enough treatment and I cannot see supplements or any additional medication doing more that what has been prescribed already; pancreatic lipase immunoreactivity is not a specific diagnostic indicator for pancreatic issues but is used as a strong guide, the value of 361 ug/L is in the variable range (could be yes or no), typically we would be looking for a value over 400 ug/L. Regards Dr Callum Turner DVM
Add a comment to Cali's experience
Was this experience helpful?
Hemi
Rottweiler
14 Weeks
0 found helpful
Has Symptoms
Vomiting bile no appetite
Hi, My Rottweiler (Hemi) who is 14 weeks old has started vomiting 2 days ago. One minute he was fine and playing and the next he was severely ill. Yesterday morning is the last time he pooped and it was straight liquid but no blood. He will drink water but He will not eat anything. So I took him to the vet yesterday and they ran blood tests, stool sample, xrays you can pretty much name it. And we came up empty. Vet said he may just have a severe upset stomach. They gave him an injection of Cerenia to help with the vomiting. When we got home I noticed that bile was falling out of his mouth. They also prescribed Metronidazole 500mg. I gave 1 if those to him yesterday evening and 1 this morning. He is still currently spitting up bile and still won't eat. Please help me I don't know what to do at this point?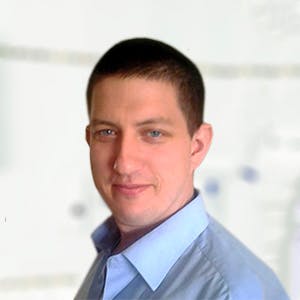 3320
Recommendations
It can be distressing when a new young pup is sick, vomiting bile is due to an empty stomach and bile refluxing into the stomach; try to feed boiled chicken and rice to calm the stomach, you can put this is a blender and syringe into his mouth (you may need to add a little water). Otherwise, further investigation would be required but from your description, your Veterinarian was already thorough with the examination with tests and x-rays; it is important for you to keep Hemi hydrated and to try to get some food into his stomach on a regular basis. Regards Dr Callum Turner DVM
Add a comment to Hemi's experience
Was this experience helpful?
Moana
chihuahua mix
5-6 months
0 found helpful
Hi, I have a chihuahua mix and has been vomiting yellow liquid every morning for a week now ...we don't know if it's anything serious due to the fact tht this only happens in the morning and acts normal all day, playful...it started with her vomiting her food to vomiting yellow liquid ...can something be wrong with her and needs to be taken to the vet ?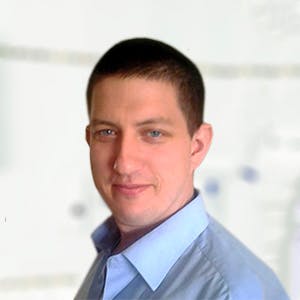 3320
Recommendations
Usually vomiting yellow liquid is caused by an empty stomach and bile refluxing into the stomach; you can try to prevent this by feeding smaller portions of food more often, so if you feed in the morning try to split the food eight hours apart so that there would always be something in the stomach. If this isn't successful, visit your Veterinarian for an examination. Regards Dr Callum Turner DVM
Add a comment to Moana 's experience
Was this experience helpful?
Norie
Shitzu
2 Years
0 found helpful
I have a 2 year old shitzu she weighs 13 pounds who takes prilosec for for acid reflux she tales 5 miligram everyother day. Lately she will lick her lips a lot like she does before she throws up however she does not throw up but acts like her stomach is up set.
I am wondering if we need to increase her dose of medication or maybe give it everyday?
I do have an appointment with her vet however not until the end of next week.
Thank You for any input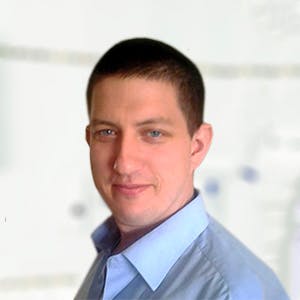 3320
Recommendations
Prilosec (omeprazole) may be used in dogs as often as once per day; however before upping the dosage of Prilosec, I would recommend feeding smaller meals more often to help with stomach health. I would advise that you should wait to see your Veterinarian before increasing the dose or the frequency; but there should be no concerns giving 5mg once per day. Regards Dr Callum Turner DVM
We took our shitzu cross jack Russell to our local vet today because he has been vomiting for the last three days. Bile all the time. He gave my Dog an injection for anti sickness and an antibiotic plus a dioralite to add to his water. He has made no progress. Still lethargic and no energy. Its not him and we are getting worried now.
Add a comment to Norie's experience
Was this experience helpful?
Simba
Chihuahua
6mth.
0 found helpful
My puppy is vomiting yellow foam first thing in the morning my vet gave him 1.5 mill. of Metoclopramide 5 mg and he still have problems vomiting yellow foam. Is there anything else I can give him? Thank You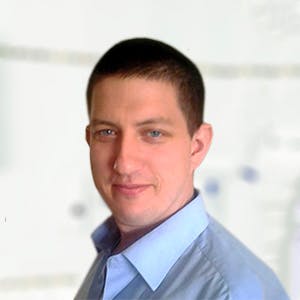 3320
Recommendations
Vomiting of yellow foam is usually due to an empty stomach; regular feeding with smaller portions may help keep the stomach with some contents at all times, Pepcid (famotidine) may also help at a dose of 0.25mg/lb. If the problem continues you should revisit your Veterinarian for another look and possibly look at dietary changes. Regards Dr Callum Turner DVM
Add a comment to Simba's experience
Was this experience helpful?
Tammy
Labrador Retriever
2 Years
0 found helpful
Hi. My dog always vomit like foam or sometimes watery. everytime she eats and drink water but shes always hungry never loose her appetite.not sure what to do.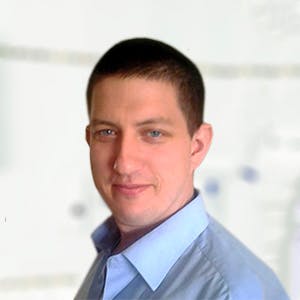 3320
Recommendations
A dog may vomit white foam due to indigestion, especially if they eat and drink too fast. You can either try giving food in a bowl with an obstruction to slow her down or try giving Pepcid at of dose of 0.25mg/lb an hour before meals to see if that calms her stomach. Other causes may be due to esophageal conditions, infectious disease or congenital disorders which would require examination and tests at your Veterinarian's Office. Regards Dr Callum Turner DVM
Add a comment to Tammy's experience
Was this experience helpful?
Rocher
Aspin
4 Months
0 found helpful
Hi. My dog doesn't want to eat, drink nor move or stand. It keeps vomiting white foam, but now yellow fluids. I tired giving him food but he refuses to take them. I'm not so sure what to do nor do I know his breed.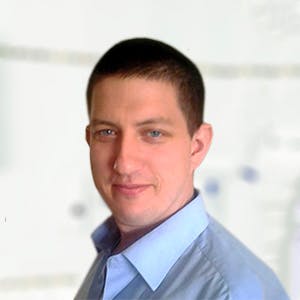 3320
Recommendations
The cause of Rocher's condition may be due to a variety of different causes from infection to foreign bodies or poisoning to systemic disease. Given his condition, he requires an examination by a Veterinarian to determine the underlying cause and intravenous fluids to maintain hydration if he isn't eating. Regards Dr Callum Turner DVM
Add a comment to Rocher 's experience
Was this experience helpful?
Angel
12 Years
0 found helpful
Hi, my dog is a dutch duck hunting dog, she is almost 12years old and recently has been throwing up bile so i tried to feed her smaller portions of food but she has no appetite, what else can i give her for energy and to regain her appetite?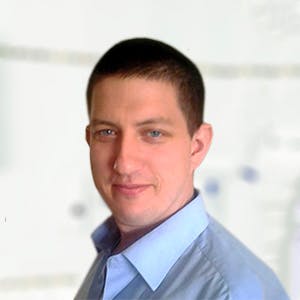 3320
Recommendations
Vomiting bile presents as a dog vomiting yellowish foamy mucus; this is caused by gastroduodenal reflux when the stomach is empty. Loss of appetite is a common problem in older dogs, this may be caused by gastrointestinal disease, dental problems, other oral disease, throat problems, foreign bodies, parasites, poisons etc… Angel would need to visit her Veterinarian to have a physical examination to determine the cause of the loss of appetite leading to the gastroduodenal reflux. Regards Dr Callum Turner DVM
Add a comment to Angel's experience
Was this experience helpful?