What is Vomiting with Bile?
Though healthy dogs may occasionally vomit without an identifiable cause, cases of acute or chronic vomiting should always be discussed with the veterinarian. It's important to note, absolutely do not attempt to remedy the condition or situation at home in case there is a serious reason for the vomiting with bile. Bile aids in the digestion of food and the abnormal condition of vomiting bile should be addressed promptly, especially since the bile can be quite hard on the stomach and esophagus and this may lead to further complications for your pet.
Dogs may vomit for many reasons. If there is the presence of bile (yellow, sometimes frothy liquid) in the vomit, and your dog is vomiting often or on a regular basis, a visit to the veterinarian is a must. Vomiting is associated with many conditions and illnesses; ruling out the underlying cause and treating your dog is important for his happiness and well-being.
Vomiting with Bile Average Cost
From 2 quotes ranging from $300 - $3,500
Symptoms of Vomiting with Bile in Dogs
Because there are varying reasons for your dog to have an episode of vomiting, consultation with an appropriately skilled veterinarian is advised. Ranging from toxic causes to blockages in the intestines, vomiting with bile can be a mild to serious affliction but nonetheless, discomfort and stress will be side effects experienced by your pet. To follow are behaviors your pet may exhibit before and after vomiting occurs:
Stomach heaves
Drooling
Excessive swallowing
Nausea
Retching
Depression
Lack of appetite
Coughing
Top
Causes of Vomiting with Bile in Dogs
A dog with a clinical sign of vomiting with bile should be evaluated to rule out the following list of possible causes:
Pancreatitis is an inflammation of the pancreas; that results in disruption of enzymes that help with the digestive process and can often result in vomiting with bile
Acute gastritis may lead to vomiting of bile as there is no food in the stomach to be brought up
An intestinal blockage may result in vomiting with bile because the foreign body that is lodged in the intestinal tract does not allow for the processing of food into waste, but will cause vomiting instead
Parasitic illnesses such as Giardia will manifest in symptoms that include acute vomiting with bile
Bilious vomiting syndrome exhibits as intermittent vomiting of bile, usually on an empty stomach
Top
Diagnosis of Vomiting with Bile in Dogs
Schedule a visit with the veterinarian promptly for a diagnosis of vomiting with bile because you do not want the problem to lead to even more serious consequences, such as severe dehydration or excessive weight loss.
As soon as you feel that you may be seeing your dog vomiting often or to excess, contact the veterinarian for an appointment and begin a vomiting record. Important points to note are how often the dog vomits, and whether the vomit is bile only, occasionally mixed with bile, or sometimes containing partially digested food. This information can help to lead the veterinarian to a quicker diagnosis. Give the veterinarian as much knowledge to work with as possible, including clues to your pet's daily well-being. Does he act normally at times other than the vomiting episodes? Is the problem a chronic one or did it come on suddenly? Is the vomiting persistent or does it occur intermittently?
It is important to note that sporadic vomiting may show a normal test result in the diagnostic stage. That is one reason that a vomiting record is a valuable tool for the veterinarian. After a thorough physical examination, the veterinarian may order a blood count, blood profile, and chemical profile. A urinalysis is often included, and it may be helpful to the veterinarian to have a sample of the vomit. A fecal smear may be done to verify if there are parasites present.
Further diagnostic tools may comprise of radiograph or ultrasound of the abdomen to look for the presence of an obstruction or foreign body. An endoscopy, which will require your pet to be put under general anesthesia, may be performed. An endoscopy is used to evaluate the abdomen. A biopsy may be performed at this time as well. MRI, CT scan, and abdominal contrast studies can be explored as diagnostic methods if necessary. Serious cases of vomiting may need to be studied through the use of exploratory surgery in order to view the stomach and other organs such as the liver.
Top
Treatment of Vomiting with Bile in Dogs
Treatment will obviously be correlated to the reason for the vomiting with bile. Acute vomiting is sometimes treated with a fasting approach. Food is withheld for a period of 24 hours, and then small amounts of a bland diet are gradually reintroduced. The amount of food is increased very slowly so as not to induce more vomiting. The veterinarian will decide if your dog needs to be hospitalized for the duration of the treatment. A reason for this may be because if water must also be withheld, monitoring of your pet and the administration of fluids by the intravenous method may be required. There may also be a need for intravenous therapy in order to balance electrolyte levels.
In the case of parasites, a medication will eliminate the problem and will be prescribed once your dog has been stabilized and the vomiting controlled. If an obstruction is causing the vomiting with bile, it is possible that the endoscopy may have been able to free the blockage. If not, surgery will be performed to remove the obstruction.
For problems like a gastric motility disorder, medication may be prescribed. In some instances of bilious vomiting, simply adding a small evening meal to reduce the chances of stomach reflux (caused by bile leaking from the intestine into the stomach when inactive) may be enough to end the vomiting cycle.
Top
Worried about the cost of Vomiting Bile treatment?
Pet Insurance covers the cost of many common pet health conditions. Prepare for the unexpected by getting a quote from top pet insurance providers.
Recovery of Vomiting with Bile in Dogs
Fortunately, most dogs will respond quickly and favorably to treatment for vomiting with bile. Once the reason for the vomiting has been determined, and the situation is under control, your pet should recover well and return to an active, normal life. Of course, if the diagnosis reveals a serious issue that requires surgery, the recovery time will be longer, and the veterinarian will give instructions as to exercise limitations and rest periods. As always, regular check-ups and consultations with the veterinarian are the best ways to keep your dog healthy and happy.
Top
Vomiting with Bile Average Cost
From 2 quotes ranging from $300 - $3,500
Top
Vomiting with Bile Questions and Advice from Veterinary Professionals
Rottweiler and pit
Two Years
21 found helpful
21 found helpful
Has Symptoms
Vomiting Weak Not Eating Or Drinking
She has threw up 3 times from yesterday til today and its yellow. Shes not wanting to eat or drink and is very weak as if in pain.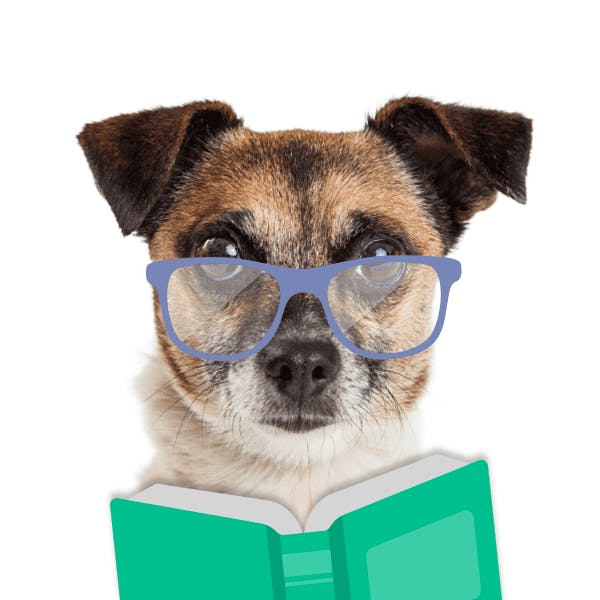 Dr. Linda S. MVB MRCVS
21 Recommendations
These systems are concerning and she needs to see a vet ASAP. The vet can check her over and may run some tests such as a blood test or abdominal scan. There are many possible causes for her symptoms including a gut obstruction, toxin ingestion, pancreatitis etc. The sooner we have her seen and start treatment, the better. Hopefully she is back to normal very shortly.
Dec. 29, 2020
Was this experience helpful?
Terrier
Eleven Years
10 found helpful
10 found helpful
For two days my dog has been vomiting yellow tinged vomit sporadically. He also isn't wanting to eat much.
Jessica N. DVM
10 Recommendations
Hello- Thank you for your question. I'm sorry your pet isn't feeling well. There are many different causes of vomiting and decreased appetite including G.I. obstruction, pancreatitis, toxin ingestion, or gastroenteritis, or cancerous causes. It would be best to take him to a veterinarian so they can examine him, run some diagnostics (x-rays and blood work) to assess the cause of his vomiting and provide IV fluids and anti-emetics to help him feel better. I hope he feels better soon.
July 31, 2020
Was this experience helpful?
Vomiting with Bile Average Cost
From 2 quotes ranging from $300 - $3,500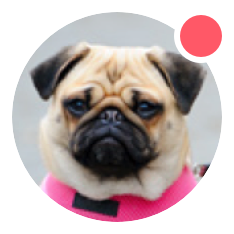 Need pet insurance?