What is Heaving?
Dogs vomit frequently, sometimes even when they just eat a little too quickly, so a dog that occasionally vomits without any other symptoms of distress may not be a serious worry. However, a dog that is making the motions of vomiting without producing anything, known as dry heaving or heaving, may be afflicted by a number of serious disorders. If you see your dog exhibiting this behavior, a call or trip to your pet's veterinarian should be made right away.
Foreign object in throat
Gastric dilation-volvulus (bloat)
Kennel cough
Tonsillitis
Tumor partially obstructing throat
Book First Walk Free!
Why Heaving Occurs in Dogs
Any disease that results in vomiting can cause dry heaves if the patient's stomach is empty, but some disorders that only rarely cause vomiting are known to frequently cause gagging, retching, and heaving.
Foreign Object in the Throat
Foreign objects that get caught in the throat don't always obstruct the entire airway and can induce gagging and dry heaving. If you suspect that your pet has an object caught in their throat, they should be taken to a veterinarian right away.
Gastric Dilation-Volvulus
This potentially fatal disorder is more commonly known by the name of bloat. This condition is caused when food and gasses are trapped in the stomach, causing it to expand. Eventually, this expansion will lead to the rotation of the stomach which cuts off the blood supply to the organ. Canines that are suffering from bloat may also have a tender or bloated abdomen, increased heart rate and may have difficulty moving or standing.
Kennel Cough
Kennel cough is a contagious upper respiratory illness that is characterized by a dry, hacking cough and nasal discharge. In moderate to severe cases, dry heaving is a frequent sign of the infection. Dogs with kennel cough should be quarantined from other canines to prevent the spread of this disease.
Tonsillitis or Pharyngitis
Tonsillitis is the swelling of the tonsils, located far back in the throat. When these glands get swollen, they can interfere with the dogs breathing as well as triggering the gag reflex, leading to dry heaves.
Tumor Partially Obstructing the Throat
Any tumor that is located the throat area may have the effect of interfering with both breathing and diet. Growths in this area of the body may need to be removed before the dry heaving behavior can be eliminated.
What to do if your Dog is Heaving
If your dog starts heaving, time is often of the essence. Disorders and diseases that trigger the symptoms of dry heaving can be quite dangerous if left untreated or if handled incorrectly, and most of them require assistance from a veterinary professional. If your dog is exhibiting signs of kennel cough or tonsillitis, these disorders are usually handled with the use of oral antibiotics to eradicate any bacteria that may have caused the infection as well as any secondary infections that may crop up. Anti-inflammatory drugs may be helpful in reducing both the pain and swelling caused by this disorder and any growths that are found in the throat area will require removal followed by a biopsy for diagnosis.
Additionally, it is crucial to get the assistance of a veterinary professional to remove foreign objects in order to prevent further harm. Foreign objects can tear the lining of the throat or fully obstruct the passage of air into or out of the lungs if handled improperly or left without treatment. Of all the diseases listed, gastric dilation-volvulus or bloat is the disorder most likely to become fatal quickly. As the stomach twists, the structures that feed blood into the gastric system also twist and they cut off that flow of blood. If left untreated, this can lead to tremendous pressure in the stomach and death of the tissues that are deprived. If your dog develops bloat, they will typically be admitted right away as bloat usually requires surgical intervention to cure.
Prevention of Heaving
Kennel cough can be prevented by avoiding crowded or inadequately ventilated conditions, stress, and exposure to cold as these factors may all contribute to the formation of this infection. Ensuring that your dog does not have access to things that can get stuck in their throat and watching them closely to make sure they are not chewing on inappropriate items may help to prevent anything becoming lodged in the throat entirely.
Although any breed of dog can develop bloat, deep-chested breeds such as the Doberman, the Standard Poodle, and the Great Dane, among others are predisposed. If your dog has a deep chest and has a high likelihood of developing the disorder, several steps can be taken to reduce the possibility that it will become a problem. Feeding your companion multiple smaller meals, slowing their rate of eating by using feeding bowls designed to reduce the rate of feeding, and adding wet food to the diet are measures that may be taken. Owners of dogs that are at particularly high risk may choose to perform an elective surgery to suture the stomach to the wall of the body to prevent it from being able to twist.
Cost of Heaving
The types of diseases and disorders that are associated with dry heaving or retching generally need some form of veterinary care. While the diseases that are most often related to infection of some sort are relatively inexpensive to treat at averages of $500 for tonsillitis and $650 for cases of kennel cough, treatment for gastric dilation generally averages $5000 and tumors that are located in the throat area are likely to run in the $8500 range to treat.
Heaving Questions and Advice from Veterinary Professionals
Isabella
Chihuahua
8 Months
0 found helpful
She didn't eat as much yesterday as she normally does. Then this morning she sounded like she was throwing up but only white foam came out (she did that about 4 times that I know of today). She was shaking with every inhale. She hasn't eaten anything not even treats all day and very little water. She had a soft bowel this morning and urinated a few times today. She is normally very playful & hyper but today didn't have to much interest in anything other than laying down. Her nose is dry & hot.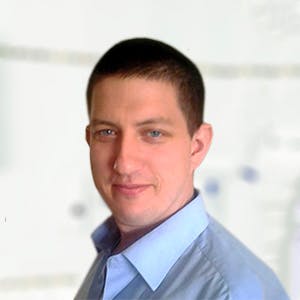 2479
Recommendations
Vomiting up white foam is an indicator the the stomach is empty, her reluctance to eat all of her food yesterday may be from a little tummy upset or another cause; you should ensure she is hydrated and offer a little boiled chicken and rice to see if she is able to keep it down, if yes you can slowly reintroduce her regular diet. If Isabella is still vomiting you should visit your Veterinarian Monday morning for an examination. Regards Dr Callum Turner DVM
Add a comment to Isabella's experience
Was this experience helpful?
Janie
Beagle
4 Years
0 found helpful
Has Symptoms
Dry heaving and tying to vomit
She dry heaves but then is ok - has been happening off/on for last 24 hrs or so. I'm not sure if it's serious to take to vet or if I should just wait it out as I often know these things can pass pretty quick.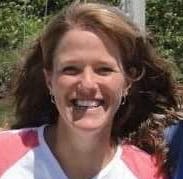 1057
Recommendations
Without seeing Janie, I'm not sure what might be causing her to continue to dry-heave, but if she has been continuing to have this problem for over 24 hours, it would be best to have her seen by a veterinarian, as that doesn't seem like it is resolving. I hope that she is okay.
Add a comment to Janie's experience
Was this experience helpful?
Spirit
Siberian Huskey Wolf Hybrid
1 Year
0 found helpful
My puppy Spirit has been dry heaving for about a night or so now. He is outside all the time near the pollen. The weather had just got warm and he started dry heaving. I'm just concerned it might be bloat because he eats very fast and I'm terrified and might be overthinking it. We have a small yorki who dry heaves when warm weather rolls around and we give her a tiny bit of children allergy medicine and she's fine. He doesn't have fast heart rate,or a hard stomach and he doesn't seem any different active wise except when he starts a dry heaving fit. He'll dry heave about 2 times back to back every couple of hours.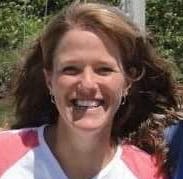 1057
Recommendations
Dry heaving isn't a normal behavior, especially if it has been going on for more than a few times. Spirit may have eaten something that he wasn't supposed to, or may be having other problems. It would be best to have him examined by a veterinarian, as they can examine him, assess his general health, and recommend any treatments or testing that he may need to be healthy.
Add a comment to Spirit's experience
Was this experience helpful?
Bruno
Beagle
4 Years
0 found helpful
My dog have experience dry heave twice today within a 45 minute span. He ate breakfast and has done #1, not sure of #2 should I be concerned?
He appears to be doing find since the last couple of hours. He goes for regular chheckups.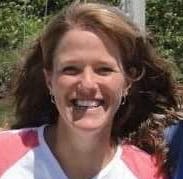 1057
Recommendations
If Bruno continues to vomit, or dry heave, or has problems with defecation, it would be best to have him examined. If all is fine with him and things resolve, he may be fine to monitor. I hope that all goes well for him!
About 3 days ago my Chorki started dry heaving. It only really seems to start when she gets excited or starts running around, then after she calms down, will continue for another 10-15 minutes. As she is heaving she will still walk and run around. I am just getting conce4ned. Any advice would be a huge help. Thank you.
Add a comment to Bruno's experience
Was this experience helpful?
Gizmo
Chihuahua shih tzu
4 Years
0 found helpful
Gizmo woke up at our usual walk time this morning with loud, unproductive heaving. He heaved about 5 separate times in 10 minutes. He is also making uncomfortable sounding sighing noises and I've heard a stomach gurgle 4-5 times in these last 45 minutes since we woke up. He seems to be resting now, no heaves in the last 20 minutes, but still seems uncomfortable. I offered him some honest kitchen goat milk egg nog which he always slurps right up, but he declined it. I will be able to be with him all day, but I'm wondering if this is a monitoring situation or if I should get him to the vet?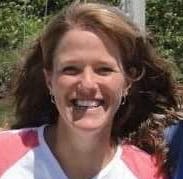 1057
Recommendations
With that frequency of heaving, and not eating, it would be a good idea to have him seen by your veterinarian. They will be able to examine him and determine what might be going on, and recommend any treatment or testing that might be necessary. I hope that everything goes well for him today!
Thanks for your quick response. Turns out he has kennel cough and was given some meds. Glad it was not more serious!
Add a comment to Gizmo's experience
Was this experience helpful?
diesel
English bull terrier
6 Years
0 found helpful
hello have an english bull terrier hes 6 and for the last 3 weeks he stomach is bloated and about twice a day he gags but nothing comes up hes not as active as normal have wormed him ect he eats ok but he also has eyes that seem need cleaning since the bloating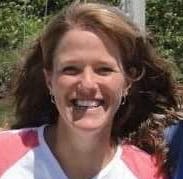 1057
Recommendations
Thank you for your email. WIthout examining him, I can't comment on what might be going on with Diesel, but if he has been bloated and gagging, it would be best to have him examined by a veterinarian to see what is happening. He may need x-rays to see why his belly seems bloated. I hope that he is okay.
Add a comment to diesel's experience
Was this experience helpful?
Oscar
pit bull terrier
3 Years
0 found helpful
We just brought our 3 yr old Pitbull/sharpei mix breed home yesterday. Dry heaved yesterday and small bit of clear fluid came out. This morning before he ate he dry heaved for a good 3 minutes. Took him out for a walk. Came back and he ate his breakfast super fast. Hasn't gone #2 since we brought him home.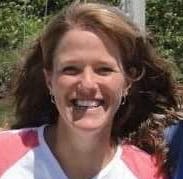 1057
Recommendations
Thank you for your email. Without examining Oscar, I cannot determine what might be going on with him, but if he continues to vomit, he should be seen by your veterinarian. They will be able to examine him, determine what might be happening, and recommend any testing or treatments. I hope that Oscar is okay.
Add a comment to Oscar's experience
Was this experience helpful?
Kirby
Shih Tzu
3 Years
0 found helpful
My dog Kirby has been dry heaving for the past day frequently and is acting very lethargic. He has been generally healthy and I have owned him his entire life so I know how he generally acts and although he tends to be fairly independent and sleepy generally he's definitely acting more tired than usual. I brought him to the vet yesterday but was told just to monitor him. Should I bring him back in at this point? He has been heaving a lot and I am very concerned. I do not believe he has eaten anything out of the ordinary as he is extremely picky and only has ever eaten his food that he likes before. He won't even accept random treats if he's not very interested.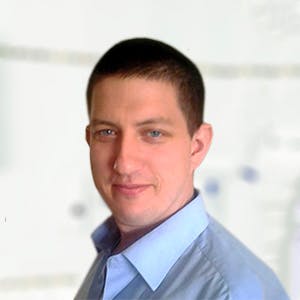 2479
Recommendations
If you are concerned about Kirby you should return to your Veterinarian for another examination, you know Kirby better than anyone and without examining him I cannot say whether you should monitor him or take him in. On your next visit your Veterinarian may recommend an x-ray to look for any foreign objects or issues with the trachea. Regards Dr Callum Turner DVM
Add a comment to Kirby's experience
Was this experience helpful?
Reggie
Beagle
9 Weeks
0 found helpful
Has Symptoms
Dry heaving and diarrhoea
Hello,
I have a beagle puppy called Reggie, that we brought home nearly a week ago. He's on a dry biscuit diet with the occasional chicken or fish added to his dinner, as he is pretty slim and we're trying to make him gain a little more weight.
We tried some new treats for him last night and ever since he's been dry heaving but no vomit (apart from the night before that when he vomited but we think that was from the worming treatment he had, as he had flees when we got him but wasn't told by the previous owners) He has also had diarrhoea since this so I'm assuming he has a sensitive stomach also.
I would really appreciate some advice regarding his dry heaving as I am worried that it hasn't pasted since last night.
Thank you in advance.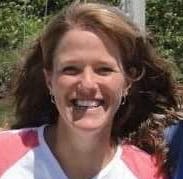 1057
Recommendations
Thank you for your email. It would be best to have Reggie seen as soon as possible by your veterinarian. Puppies are very susceptible to parasites, intestinal blockages, and infectious diseases like Parvovirus. They are so small that they can't typically afford to become dehydrated. I hope that he is okay.
Add a comment to Reggie's experience
Was this experience helpful?
Gator
Australian Cattle
10 Months
0 found helpful
My dog at night has occasional dry heaving. He did it about 3 times a few nights ago, then again the next night but only dry heaved once. He is a 10 month old cattle dog. He does like to chew on things that he shouldn't, but when dry heaves I check his throat for obstructions and there is none. He eats fast, but he doesn't dry heave after eating. He is pooping and breathing fine. He just sometimes dry heaves at night.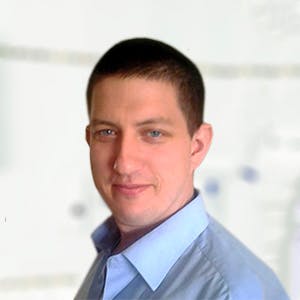 2479
Recommendations
Dry heaving may be caused by a variety of conditions; if Gator isn't in any distress you should keep an eye on things and also look out for any changes around the home like new cleaning products which may irritate the airways. If these episodes continue, you should have Gator checked over by your Veterinarian to listen to the lungs and to check the throat etc… thoroughly. Regards Dr Callum Turner DVM
Add a comment to Gator's experience
Was this experience helpful?
Garth
Terrier chayawa
1 Year
1 found helpful
We just adopted our dog from the shelter yesterday and we fed him the food they provided for us and every so often he starts heaving. Sometimes he heaves up clear or white liquid. When we take him outside he doesn't do it at all. Is there any reason of why he is doing this?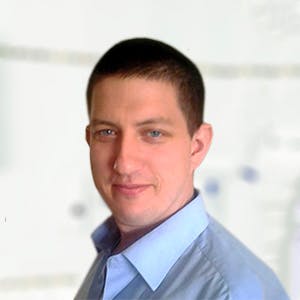 2479
Recommendations
Heaving may be caused by a variety of causes, but if you are noticing that Garth is heaving whilst in the house there may be something in your house which is causing irritation to him which is inducing heaving and then vomiting. Cigarette smoke, cleaning products and other smells may induce coughing, heaving and vomiting; try taking Garth to a friends house (a good friend) and see if the heaving occurs there, if not try to see any differences. Regards Dr Callum Turner DVM
Add a comment to Garth's experience
Was this experience helpful?
Atlas
German Shepherd Dog
4 Months
1 found helpful
My male German Shepherd is about 4 months old and early this morning he started dry heaving (not vomiting) in his kennel. I let him out and took him outside to go to the bathroom (both #1 and #2) and he was fine as soon as he exited the kennel. This happened about 2 weeks ago as well. His stomach doesn't feel full or bloated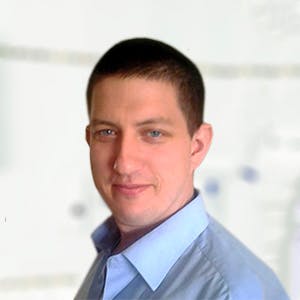 2479
Recommendations
Is the inside of his kennel clean? There may be something in there which is causing irritation to his respiratory system which clears up once he is in clear air. I would keep Atlas out of his kennel and would give the inside a thorough clean to make sure that dust, particles, debris or anything else isn't having an effect on him. Regards Dr Callum Turner DVM
Add a comment to Atlas's experience
Was this experience helpful?
Nugget
Schnoodle
2 Years
1 found helpful
I have a 2 year old male schoodle and he has been heaving and sometimes a clear fluid comes out. He has been normal except for that please tell me what I can do for him. We live in Az and also in the mornings when we go out he sneezes.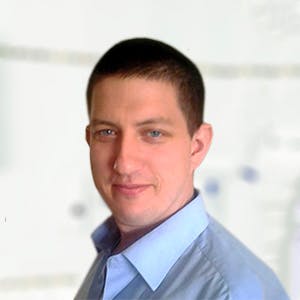 2479
Recommendations
There are various causes for heaving with production of a clear fluid and may be attributable to an empty stomach (acid causes irritation and vomiting), hair in the throat, laryngeal masses, infections among other causes; try to keep Nugget fed with small regular meals so that his stomach is not left empty for long periods. If you don't see an improvement you should have your Veterinarian check Nugget over to be one the safe side in case there is a mass or something else in the throat. Regards Dr Callum Turner DVM
Add a comment to Nugget's experience
Was this experience helpful?
Mable
Great Dane
12 Weeks
0 found helpful
My 3 month Great Dane started dry heaving in the middle of the night and has continued until now. She heaves and then coughs probably every 10-15 minutes. Nothing comes up with it, and she is normal in all other areas. She has gone both 1 and 2 outside. She doesn't have any stomach tenderness and still is a high energy pup. What do I do?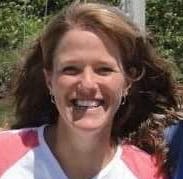 1057
Recommendations
Thank you for contacting us about Mable. It would probably be best to have her seen by your veterinarian, and have a stool sample looked at, to check for intestinal parasites. That is a common cause for stomach upset and intestinal problems in puppies. Since she is doing this every 15 minutes, it would be best to have her seen today, as the veterinarian will be able to examine her, make sure that she is okay, and that there aren't any other concerns. If she is nauseous, they can treat her for that. It is good that she seems normal otherwise, but that frequency of dry heaving is concerning. I hope that she is okay!
Add a comment to Mable's experience
Was this experience helpful?
Rocky
Min Pin
6-8 yrs old
1 found helpful
Our My min pin is about 6-7 yrs old. Hes our son of the family. He's been heaving couple days now. Not all the time, but with a whistling sound out his nose. And vomited once also. He is over weight for his size. But Any idea what it could be. Honestly we don't have that kind of money to afford vet bills.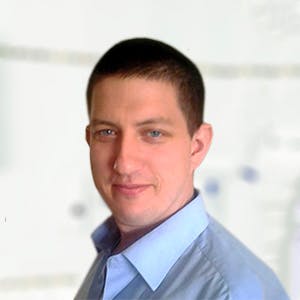 2479
Recommendations
Heaving may be caused by a few different causes including dietary issues, foreign objects, tumours, inflammation among other issues; I would strongly recommend that at a minimum you put Rocky on a diet, there are many good weight management diets out there and cut out treats/table scraps (if you give any). If the heaving continues, you should visit a Veterinarian regardless of cost to just give Rocky a once over to check for anything obvious (should cost no more than $50-$100) which may be valuable. Regards Dr Callum Turner DVM
Add a comment to Rocky's experience
Was this experience helpful?