What is Throwing Up in the Morning?
It is not normal behavior for your dog to be throwing up in the morning. You need to have your dog thoroughly checked by a veterinarian to determine the cause of your dog's morning sickness. Most likely your dog is throwing up bile, which is a yellowish liquid, early in the morning or even sometime in the middle of the night. This occurs because their stomach is empty and has been for some time. This is referred to as reflux gastritis. Another possible cause for unaltered female dogs is pregnancy. If your dog is pregnant, the morning sickness will stop once she delivers her puppies.
If you notice your dog is throwing up most mornings, you need to make an appointment with your veterinarian. Your dog may just need to be fed smaller meals more often to alleviate stomach upset or it may be a more serious condition that requires veterinary care.
Possible causes of your dog throwing up in the morning include:
Reflux gastritis
Pregnancy
Pancreatitis
Inflammatory bowel disease
Colitis
Book First Walk Free!
Why Throwing Up in the Morning Occurs in Dogs
Reflux Gastritis
While reflux gastritis sounds horrible, it occurs when your dog's stomach is no longer able to tolerate a large buildup of the acid that in the stomach that occurs when they rest for long periods of time, such as at night. Most dogs go to bed with an empty stomach so there is no food within the stomach to act as a buffer for the acid. Giving your dog a small snack before bed can help alleviate reflux gastritis and stop them from throwing up in the morning.
Pregnancy
Just like with humans, dogs can experience morning sickness when they are pregnant. If you have just bred your female dog and you notice she is throwing up in the morning, there is a strong chance that she is pregnant. The morning sickness will go away once she whelps.
Pancreatitis
Pancreatitis is when there is inflammation in the pancreas. It is more common in large breed dogs and can cause your dog to throw up bile in the mornings. You may notice your dog is lethargic, weak and has a decreased appetite. Your veterinarian will run diagnostic tests to determine if your dog is indeed suffering from pancreatitis.
Inflammatory Bowel Disease
Also known as IBD, inflammatory bowel disease can cause your dog to throw up in the morning. IBD develops for a number of different reasons. Your dog will suffer from gastric immobility and that causes IBD to occur. When your dog first wakes up and becomes active, they will vomit anything that is in their stomach. Your veterinarian will suggest diet change and possible medications and dietary supplements.
Colitis
Colitis will impede your dog's ability to normally process food and this causes gastric distress. Parts of your dog's bowel system will become inflamed and cause regular diarrhea, flatulence and vomiting. Your veterinarian will recommend diet changes and possible medications to alleviate colitis.
What to do if your Dog is Throwing Up in the Morning
Be sure to have your dog thoroughly checked by your veterinarian when you notice that they are consistently throwing up in the morning. Once your veterinarian has examined your dog, they will probably order diagnostic tests to determine the exact cause of your dog's vomiting. Medications may be prescribed to alleviate the symptoms of your dog's symptoms. Be sure to give all medications as prescribed to avoid overdosing your dog.
Ask your veterinarian about changing your dog's diet and adding a dietary supplement. In some instances changing the amount of food given or the number of times per day that you feed your dog will help alleviate the throwing up in the morning.
Prevention of Throwing Up in the Morning
Preventing your dog from becoming afflicted with reflux gastritis can be relatively simple. Do not feed your dog one large meal per day; instead, feed them several small meals throughout the day. Your dog's final meal for the day can be a small snack right before they go to bed.
Never feed your dog table scraps, this can cause stomach upset. Some research indicates that table scraps can cause pancreatitis in dogs. Do not give your dog excessive treats that can cause your dog to experience stomach upset.
Cost of Throwing Up in the Morning
The cost of treatment will largely depend on the diagnosis that is given for your dog. If your dog has been diagnosed with inflammatory bowel disease treatments can cost between $300 and $6000. Pancreatitis in dogs can be treated for $800 to $6000. Treatment costs for colitis can range from $300 to $2000.
Throwing Up in the Morning Questions and Advice from Veterinary Professionals
Winston
Bernese Mountain Dog
5 Months
0 found helpful
My dog has thrown up clear/yellow bile three mornings in a row. It's typically before he (or we) even wake up and get moving. He eats three meals a day and has been acting normal otherwise. Appetite, energy levels, and stool are all regular and he's up to date on all vaccines. The only difference in the past week is twice I've given him a frozen Kong filled with sweet potato to help with teething. Also, our puppy class instructor suggested we try giving him cut up hot dogs as a more exciting treat to help his training. Any ideas?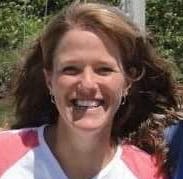 1093
Recommendations
It is possible that Winston is having stomach upset from the new foods that he is eating, since it seems to be the same time frame that he is having this problem. What you may be able to do is get a canned version of his regular food and try that in the Kong instead, as his stomach is used to that food. If his morning vomiting continues, it would be a good idea to have him seen by his veterinarian to make sure that he doesn't have any parasites or other problems that may be causing this. I hope that all goes well for him.
Add a comment to Winston's experience
Was this experience helpful?
Sasha
German Shepherd
6 Years
0 found helpful
Our dog as been throwing up very morning for a while now. We dismissed it at first because we thought she was just getting hot as she sleeps in the house (long haired German Shepherd). She'll be fine before and fine right after. We have changed her food twice since she started throwing up and she gets enough water. However, she does only eat once a day, at night.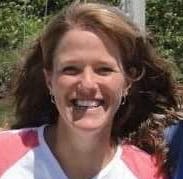 1093
Recommendations
It might help to split her food into two feedings, and see if that helps. If it doesn't, you should probably have her examined for any intestinal parasites or abnormalities that might be causing this problem. I hope that all goes well for her.
Add a comment to Sasha's experience
Was this experience helpful?
Jackson
Goldendoodle
7 Months
0 found helpful
My dog vomits most mornings, sometimes prior to eating, but frequently after eating and it's usually his breakfast still intact. He seems fine. He hasn't lost his appetite. We've changed him from a poultry diet (he was having severe diarrhea on a regular basis) to a LID of salmon and sweet potato, which seems to have alleviated the other issue. He's fine after lunch and dinner. Seems to be only a morning issue. He's had stool samples tested which have shown no parasites, etc.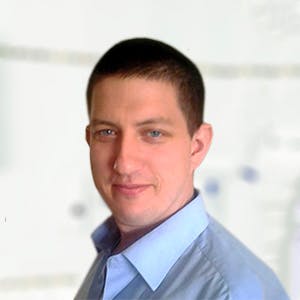 2507
Recommendations
It is possible that Jackson's stomach is empty for a long period during the night so you should try adding another meal (take a quarter of a portion away from the other meals) so that Jackson has a meal before bed so him stomach isn't empty as long which may help during the morning. Regards Dr Callum Turner DVM
Add a comment to Jackson's experience
Was this experience helpful?
Harlee
pitbull
6 Months
0 found helpful
My dog has been throwing up every morning for the past 4 days around 7 am. Its always her dog food. We feed her twice a day once in the morning and once at night. She is 6 months old and has ate the same food since we got her at 8 weeks.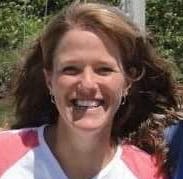 1093
Recommendations
It may be a good idea to have Harlee checked for parasites, as puppies are quite prone to intestinal parasites, and they can affect their GI tract. Your veterinarian will be able to assess a stool sample and give her any treatment that she may need.
Add a comment to Harlee's experience
Was this experience helpful?
Oliver
French Bulldog
1 Year
0 found helpful
Hi, my Frenchie throws up around 7am yellowish pile, but only when we stay at my in-laws house. He's very comfortable here, and his basic routine does not change. Could it be an allergy? He does have skin allergies but that normally appears as skin discoloration, not vomiting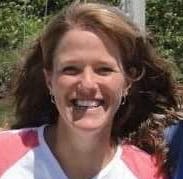 1093
Recommendations
The intermittent vomiting that you are describing isn't likely due to allergies, but could be due to anxiety, or a food change if he gets different foods when he is there. There are anti-nausea medications that you could give him when you are staying at your in-laws house that may help, and are available through your veterinarian.
Add a comment to Oliver's experience
Was this experience helpful?
Cooper
Weimaraner/Pitbull
2 Years
1 found helpful
My dog has had diarrhea almost since the day we got him in February. We've taken him to 2 different vets, sent in a fecal sample and got him fully checked out. The vet says he's completely healthy. However, Cooper has had diarrhea and struggles to poop almost every day and he woke up this morning at 8:30 to throw up on our bed, right next to us sleeping. This isn't the first time he has done this. So, I took him on a walk, he peed and pooped. When we got back to the bedroom, he dragged his butt on the carpet floor and then tried to go lick the spot, I stopped him immediately, but I'm really concerned about my dog. Professionals are saying he is okay, but I've never had these kind of repetitive problems in a dog ever in my life, and either has my boyfriend. Please help. I don't know what to do anymore. I just want Cooper to be healthy and normal. Oh, and he does not have a lack of appetite whatsoever, this dog practically inhales his food and would drink water and eat all day long if we allowed him to.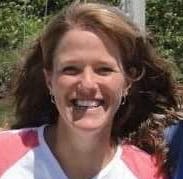 1093
Recommendations
Since you have had testing done and Cooper has been deemed healthy, he may benefit from a change in diet, as he may not be digesting the food that he is eating properly. There are sensitive stomach formulations available in all pet stores, and your veterinarian will have a GI diet available. That may help to settle his stomach and let him have normal bowel movements. Probiotics often help, as well.
Add a comment to Cooper's experience
Was this experience helpful?
Jax
Boxer
15 Months
0 found helpful
My 15 month old Boxer has been vomiting some food every morning. It happens around 3:00/4:00am. He has always been a picky eater. I have been trying to get weight on him, so I did slowly change his food from kibble to a dehydrated type. Just recently, I started giving him just ground turkey, rice and a bit of carrots. All cooked. He still vomited a small amount of food. Your thoughts are appreciated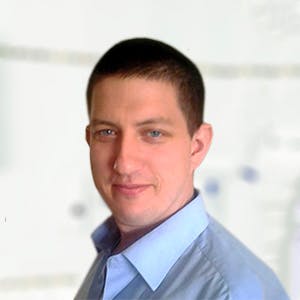 2507
Recommendations
Vomiting may occur for various different reasons but if there is food present in the vomit, it isn't from acid in an empty stomach; you should try thinking about feeding a restricted ingredient diet for a few weeks to see if there are any improvements. Your Veterinarian will be able to give Jax an examination to look for any medical reason for vomiting and will discuss worming and other issues with you as well. Regards Dr Callum Turner DVM
Add a comment to Jax's experience
Was this experience helpful?
Mia
Beagle mix
1 Year
0 found helpful
My dog has been coughing and throwing up white mucus every morning for 3 days. Yesterday she threw up dark brown 3 times, then threw up undigested food. The only reason why I have not taken her to the vet already is because she is eating, drinking, and pooping normal. Also, she is in a great mood and wants to play. Any idea what this could be?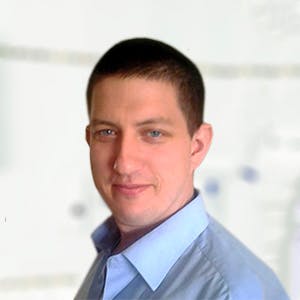 2507
Recommendations
There are various causes of vomiting in dogs which may include infections, parasites, foreign objects, poisoning, gastric ulceration (especially if vomiting brown), eating faeces (again brown vomit) among other causes. It is possible that Mia has an empty stomach and the acid is causing irritation leading to bringing up white 'stuff' and vomiting other food; you should try to feed Mia before bed so that the stomach isn't empty whilst sleeping, also trying a bland diet of boiled chicken and rice may also help. Make sure that Mia is up to date with worming and other prevention. Regards Dr Callum Turner DVM
Add a comment to Mia's experience
Was this experience helpful?
Leia
Sharpei
1 Year
0 found helpful
Has Symptoms
She is throwing up and has gas
My dog is throwing up early mornings. This is the second time this week! She has not lost her appetite (she loves to eat). She is throwing up yellow fluid but very little of it. Could it be that my dog has reflux?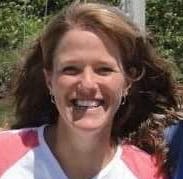 1093
Recommendations
Thank you for your email. Reflux isn't as common in dogs as it is in people, but it is possible. She may also have an intolerance to her food, or parasites. It would be best to have her seen by your veterinarian, have her examined, and determine what might be causing this behavior. I hope that everything goes well for her.
Add a comment to Leia's experience
Was this experience helpful?