Rapid Heart Rate in Dogs
Written By hannah hollinger
Published: 09/30/2015
Updated: 01/12/2022
Veterinary reviewed by Dr. Linda Simon, MVB MRCVS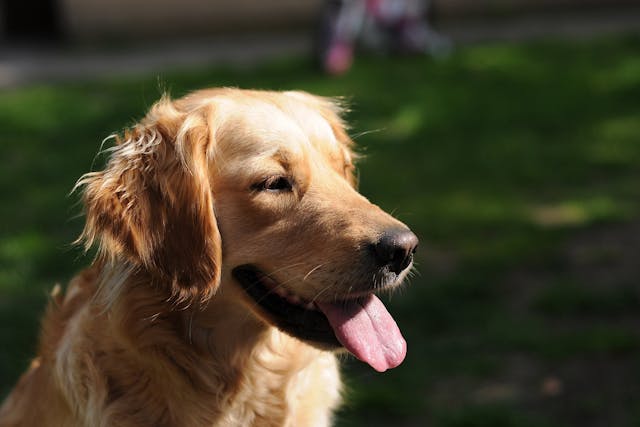 What is Rapid Heart Rate?
A dog's heart rate may increase for a variety of reasons, ranging from excitement or agitation to physical exertion. This is normal and will typically correct itself within a short period of time. However, if the abnormally rapid heart rate is sustained over a longer period, it may be indicative of a medical condition that requires veterinarian attention.
Tachycardia is defined as an abnormally rapid heart rate. Superventricular tachycardia typically arises from heart diseases, while ventricular tachycardia may be a result of heart disease, congenital defects, or other conditions. Ventricular tachycardia, in particular, is a serious condition, as it can lead to sudden collapse or death if the arrhythmia is not controlled.
Rapid Heart Rate Average Cost
From 9 quotes ranging from $500 - $6,500
Get a free pet insurance quote in less than 60 seconds!
Easily compare quotes from the most trusted pet insurance companies in the United States.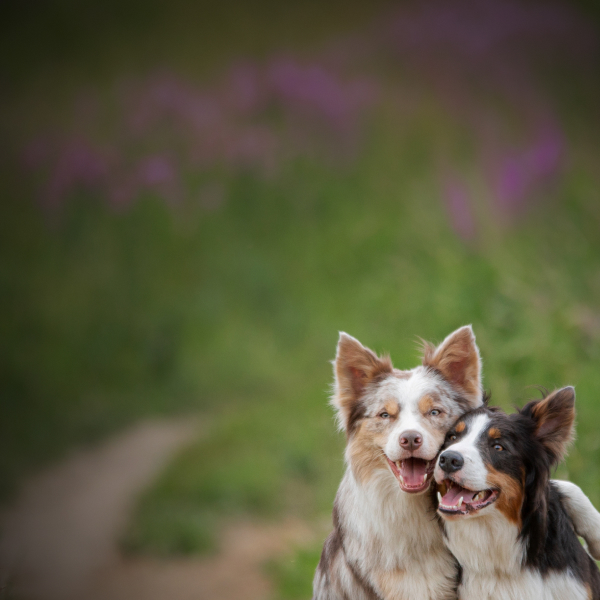 Symptoms of Rapid Heart Rate in Dogs
Symptoms of tachycardia include:
Excessive panting
Shortness of breath
Lethargy
Weak pulse
Fainting or collapse
Disinterest and weakness during exercise
Confusion
Types
Though a rapid heart rate may occur for a variety of reasons, this article focuses primarily on abnormally fast rates that require medical attention. There are two types of tachycardia, which are divided based on where they originate in the heart.
Superventricular tachycardia - Also referred to as atrial tachycardia, supraventricular tachycardia originates in the atria, which is situated about the ventricles.
Ventricular tachycardia - Ventricular tachycardia occurs within the ventricles, which are the chambers of the heart responsible for pumping blood. This condition may result in sudden collapse or death and is considered life-threatening if not treated.
Causes of Rapid Heart Rate in Dogs
Superventricular tachycardia is often caused by heart disease or systemic disease. Ventricular tachycardia can occur for a wider variety of reasons, including:
Congenital defects, such as subaortic stenosis
Heart disease, such as dilated cardiomyopathy
Drug overdose
Congestive heart failure
Gastrointestinal disease
Splenic disease
Myocarditis
Pancreatitis
Depending on the underlying cause, certain breeds tend to be predisposed to the condition. Boxers, in particular, are more at risk of developing ventricular tachycardia.
Diagnosis of Rapid Heart Rate in Dogs
As with most veterinarian visits, the doctor will conduct a thorough physical examination of your dog, which may include blood tests and a urinalysis both to narrow down potential causes for your dog's symptoms and to assess your dog's overall health. As part of this examination, the veterinarian will need a full history, so be prepared to provide information on the onset and duration of your dog's clinical signs.
Tachycardia itself is diagnosed via electrocardiography (ECG or EKG), which assesses the electrical activity of the heart. Based on the results of the electrocardiograph exam, the veterinarian will be able to determine your dog's heart rate, though a Holter monitor worn for 24-hours may be needed for a definitive diagnosis. If the veterinarian is still not having success identifying the core issue, further testing, such as an echocardiogram or a complete blood count, may be required to discover the cause of the rapid heart rate.
Treatment of Rapid Heart Rate in Dogs
The vets primary goal of administering treatment is to control the arrhythmia, especially in dogs that are showing clinical signs of tachycardia. Antiarrhythmic therapy involves administration of medication, such as lidocaine and sotalol, with dosage varying depending on your dog's condition and reaction. In severe cases, a defibrillator may be needed to bring the heart beat back to normal.
Medical treatment may be decreased over time if your dog responds well, and the arrhythmia is under control. However, the underlying cause for the tachycardia will need to be addressed in order to ensure long-term survival. Though medication can be used to manage ventricular tachycardia, it does not completely remove the possibility of sudden collapse or death.
Radioblation techniques may sometimes be used to treat supraventricular tachycardias.
Worried about the cost of treating your pet's symptoms?
Pet Insurance covers the cost of many common pet health conditions. Prepare for the unexpected by getting a quote from top pet insurance providers.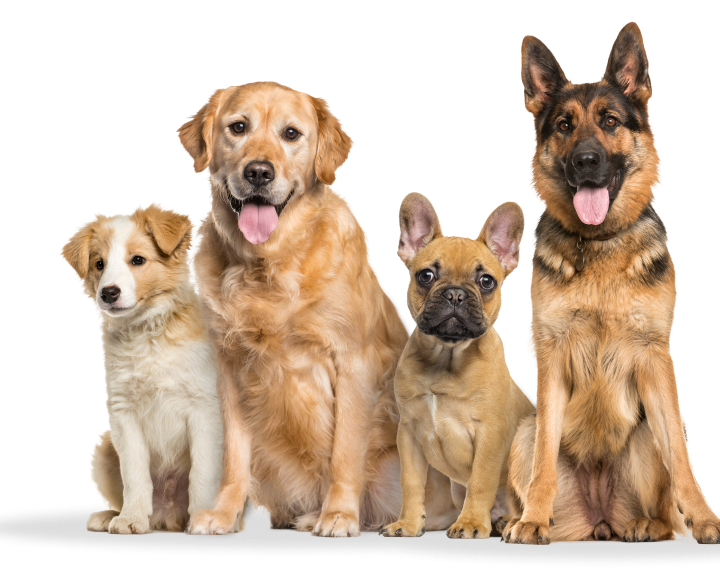 Recovery of Rapid Heart Rate in Dogs
Once your dog is back at home, you will need to continue monitoring his or her heart rate. A Holter monitor is particularly useful for this since it can be worn without hindering your dog's daily activities and provides you with reliable information regarding your dog's heart. The veterinarian will need this information to determine whether or not your dog's arrhythmia is under control, as well as the level of danger he or she may still be in.
Depending on the treatment needed for any underlying conditions, you may need to return to the veterinarian periodically for follow-up exams. Your dog may be weaned from the antiarrhythmic drugs if the tachycardia is under control. The prognosis for superventricular and ventricular tachycardia is typically good, as long as the underlying cause is addressed and the tachycardia is resolved or controlled.
A rapid heart rate could be symptomatic of a serious medication condition. To avoid high vet care expenses, secure pet health insurance today. The sooner you insure your pet, the more protection you'll have from unexpected vet costs.
Rapid Heart Rate Average Cost
From 9 quotes ranging from $500 - $6,500
Top
Rapid Heart Rate Questions and Advice from Veterinary Professionals
Papillon
Thirteen Years
10 found this helpful
10 found this helpful
My pet has the following symptoms:
My dog has a rapid heart. He has been diagnosed with congestive heart failure. He is taking Vetmind, Furosemide Tablet 20mg, Enalapril 2.5 mg Tablet. Tonight he is just laying around. We won't get in his bed. He ate some turkey but we had to bring it to him. He is suppose to have his medicine twice a day but today my husband and got mixed up and he didn't have his morning dose. His heart rate the best we can tell is 150. His gums are red. My husband did spray his hot spot with natural care hot spot itch relief. After he sprayed his hot spot he did lick the place on his leg. Hot
Answered by Dr. Sara O. DVM
Hello, it sounds like your dog may be having worsening heart issues. I would recommend taking him to the emergency clinic. They can help him feel much better. Many dogs with congested heart failure will need adjustment in their dosage during their life when they start to show signs of worsening disease. I think that he may need an adjustment in his medication after being evaluated by the ER vet.
Sept. 29, 2021
Was this question and answer helpful?
Labrador Retriever
Four Months
8 found this helpful
8 found this helpful
My pet has the following symptoms:
Pacing, Anxiousness, Pupils Dialated, Rapid Heart Beat
Our puppy chappi pullo is pacing anxiously,his pupils are dialated and I'd in capable to stop to eat or drink and had to be pick up and swaddles to stop then as soon as he's back down he's back at it ten times faster like I recharged his battery
Answered by Dr. Linda S. MVB MRCVS
Is it possible he has ingested something toxic? I would be concerned for a toxin ingestion here and would want him seen ASAP by a vet. They can run bloods and check him over in order to determine why be is acting like this. Treatment will depend on what they find but they may induce vomiting and support him on an intravenous fluid drip.
Dec. 22, 2020
Was this question and answer helpful?
Rapid Heart Rate Average Cost
From 9 quotes ranging from $500 - $6,500
Get a free pet insurance quote in less than 60 seconds!
Easily compare quotes from the most trusted pet insurance companies in the United States.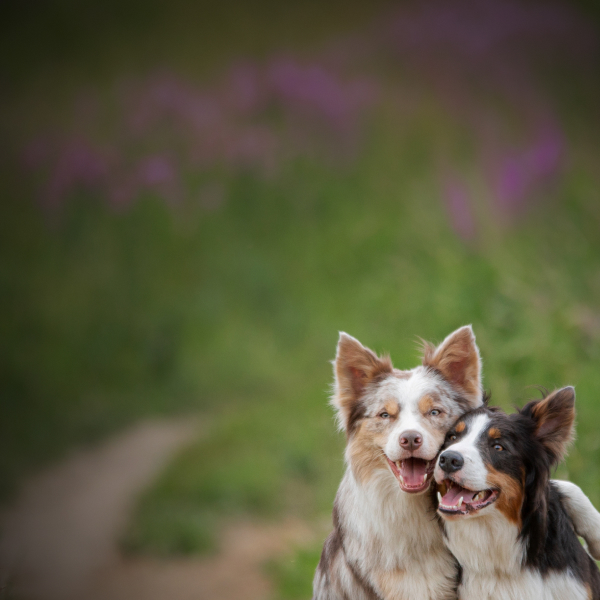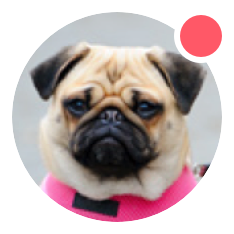 Need pet insurance?