What is Rapid Heart Rate?
A dog's heart rate may increase for a variety of reasons, ranging from excitement or agitation to physical exertion. This is normal and will typically correct itself within a short period of time. However, if the abnormally rapid heart rate is sustained over a longer period, it may be indicative of a medical condition that requires veterinarian attention.
Tachycardia is defined as an abnormally rapid heart rate. Superventricular tachycardia typically arises from heart diseases, while ventricular tachycardia may be a result of heart disease, congenital defects, or other conditions. Ventricular tachycardia, in particular, is a serious condition, as it can lead to sudden collapse or death if the arrhythmia is not controlled.
Book First Walk Free!
Symptoms of Rapid Heart Rate in Dogs
Symptoms of tachycardia include:
Excessive panting
Shortness of breath
Lethargy
Weak pulse
Fainting or collapse
Disinterest and weakness during exercise
Fever
Types
Though a rapid heart rate may occur for a variety of reasons, this article focuses primarily on abnormally fast rates that require medical attention. There are two types of tachycardia, which are divided based on where they originate in the heart.
Superventricular tachycardia - Also referred to as atrial tachycardia, supraventricular tachycardia originates in the atria, which is situated about the ventricles.
Ventricular tachycardia - Ventricular tachycardia occurs within the ventricles, which are the chambers of the heart responsible for pumping blood. This condition may result in sudden collapse or death and is considered life-threatening if not treated.
Causes of Rapid Heart Rate in Dogs
Superventricular tachycardia is often caused by heart disease or systemic disease. Ventricular tachycardia can occur for a wider variety of reasons, including:
Congenital defect, such as subaortic stenosis
Heart disease, such as dilated cardiomyopathy
Drug overdose
Congestive heart failure
Gastrointestinal disease
Splenic disease
Myocarditis
Pancreatitis
Depending on the underlying cause, certain breeds tend to be predisposed to the condition. Boxers, in particular, are more at risk of developing ventricular tachycardia.
Diagnosis of Rapid Heart Rate in Dogs
As with most veterinarian visits, the doctor will conduct a thorough physical examination of your dog, which may include blood tests and a urinalysis both to narrow down potential causes for your dog's symptoms and to determine your dog's overall health. As part of this examination, the veterinarian will need a full history, so be prepared to provide information on the onset and duration of your dog's clinical signs.
Tachycardia itself is diagnosed via electrocardiography (ECG or EKG), which assesses the electrical activity of the heart. Based on the results of the electrocardiograph exam, the veterinarian will be able to determine your dog's heart rate, though a Holter monitor worn for 24-hours may be needed for a definitive diagnosis. If the veterinarian is still not having success identifying the core issue, further testing, such as an echocardiogram or a complete blood count, may be required to discover the cause of the rapid heart rate.
Treatment of Rapid Heart Rate in Dogs
The vets primary goal of administering treatment is to control the arrhythmia, especially in dogs that are showing clinical signs of tachycardia. Antiarrhythmic therapy involves administration of medication, such as lidocaine and sotalol, with dosage varying depending on your dog's condition and reaction. In severe cases, a defibrillator may be needed to bring the heart beat back to normal.
Medical treatment may be decreased over time if your dog responds well, and the arrhythmia is under control. However, the underlying cause for the tachycardia will need to be addressed in order to ensure long-term survival. Though medication can be used to manage ventricular tachycardia, it does not completely remove the possibility of sudden collapse or death.
Recovery of Rapid Heart Rate in Dogs
Once your dog is back at home, you will need to continue monitoring his or her heart rate. A Holter monitor is particularly useful for this since it can be worn without hindering your dog's daily activities and provides you with reliable information regarding your dog's heart. The veterinarian will need this information to determine whether or not your dog's arrhythmia is under control, as well as the level of danger he or she may still be in.
Depending on the treatment needed for any underlying conditions, you may need to return to the veterinarian periodically for follow-up exams. Your dog may be weaned from the antiarrhythmic drugs if the tachycardia is under control. The prognosis for superventricular and ventricular tachycardia is typically good, as long as the underlying cause is addressed and the tachycardia is resolved or controlled.
Rapid Heart Rate Questions and Advice from Veterinary Professionals
Wally
Pitsky
11 Years
1 found helpful
I'm still wondering if I did the right thing by having my mixed breed 11 year old (Pitsky mix) put down because of heart disease. We had taken him to a cardiologist for further workup, advised by our regular vet who did not have the expertise nor equipment to properly diagnose him. Wally, my dog, had been on bp medication for the prior 2 to 3 weeks and had xrays of his chest area.. But our regular vet could not see into his heart, and we took Wally to a cardiologist. That day, Wally was not doing very well. He had been coughing a lot for several weeks, and we knew he had a heart murmur. But the day we took him to the cardiologist he seemed worse; more tired, and panting excessively. At the cardiologist, his heart rate was 260. The sonogram showed two areas in his heart affected by disease.. he had sub aortic stenosis and he had valve disease (back flow).. the cardiologist gave him 3 months to 6 months, but said his heart was double its normal size, and he had a lot of fluid build up around it. She didn't give us many options, just saying she could shock his arrythmia back into rythmn but many times it doesn't work very long at all, and goes back into erratic heart beat. She said she could put him on medication but it could cause him to have a heart attack. That the area of the stenosis was like a tiny hole for the blood to go thru, and medication that would make his heart pump harder would be like a water hose with a crimp in it, and it would not be optimal. So we opted for euthanasia that day. He was panting very hard, and we could tell he was feeling strange and terrible. that said, did I do everything possible to extend his life or was it kinder to let him go over the bridge. Please let me know if you think, in light of all this description, that I made the right decision.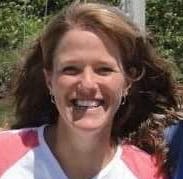 852
Recommendations
Thank you for your email. I'm sorry for the loss of your Wally. It does sound like he had significant heart disease, and as hard a decision as that is to make, it is often a kinder decision that letting nature take its' course, as you do not want him to suffer. If you had the opinion of the specialist that that was the best option, I would trust there opinion, and your instinct, that you did the right thing. Again, I am sorry for your loss.
Add a comment to Wally's experience
Was this experience helpful?
Jackson
Mixed
6 Years
0 found helpful
I took my dog to the vets as he was lethargic.. He listened to his heart and one side sounded normal the other side was very fast. Vet said he had never heard this before and that now he needs further tests. He was given a pain killer and we monitored him at home. The next day he seemed to return to normal. Now I don't know what to do. the further tests will cost a lot of money which I don't really have. Have you heard of this before and what is it. (The vet also took bloods and they all came back normal. His scans all came back normal apart from the fast side of his heart beating to fast)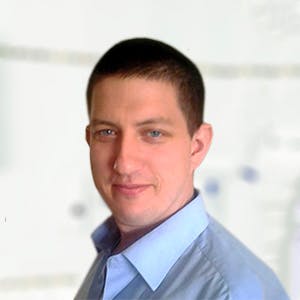 2305
Recommendations
The issue here isn't that there is an arrhythmia occurring (this is a symptom), it is more of a question of why is it occurring; heart blocks, poisoning, masses among other issues may cause arrhythmias but without other tests like echocardiography, ECG among other tests we cannot start to narrow in on to an underlying cause. Regards Dr Callum Turner DVM
Add a comment to Jackson's experience
Was this experience helpful?
Zola
Labrador Retriever
6 Years
1 found helpful
Zola has always had episodes of increased heart rate, where she loses strength and struggles to breathe. These have normally passed after about 15 minutes. Zola has never lost appetite nor had any signs of illness, like vomiting or diarrhea. She recently had a severe case, where her heart rate was extremely high, she was very weak, her breath was cold and she lost coloration in her gums. This episode lasted about 45 minutes and the next few days she was wheezing and struggling to catch her breath. She did not show any signs of illness, but her shortness of breath was consistent. The vet measured her resting heart rate at 190 bpm, but her blood, urine, and fecal tests all came back normal. We are concerned this may be a cardiovascular issue, but not sure if there would be any treatment available which would improve her quality of life.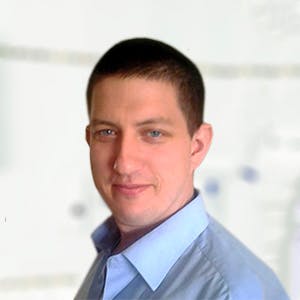 2305
Recommendations
There are many different treatment options available but we need to determine the underlying cause of the symptoms; echocardiography, x-rays and other tests may be required to help narrow in on a diagnosis. Six years old is still young, I would recommend consulting with a Cardiologist to see if they are able to determine a cause and recommend a medical management option. Regards Dr Callum Turner DVM
Add a comment to Zola's experience
Was this experience helpful?
Peanut
Chihuahua
13 Years
0 found helpful
Has Symptoms
Lethargy, collapse, rapid heart rat
This really doesn't matter now because my dogs heart gave out, but he was a 13 year old chihuahua that had a 6/6 heart murmur, a tear in the atrium, enlarged heart and on multiple heart meds. I noticed one day that he had no energy, had diarrhea, and when standing nowed out his front legs. His heart rate was anywhere from 160 to 180 and breaths of 36 to 40. He collapsed on his last day and i was able to give him oxygen to get to the er, but eventually they were having to give compressions. If i could have gotten him to the vet a few days earlier with all he had going on would it have been possible to save him? He did have arrhythmia also.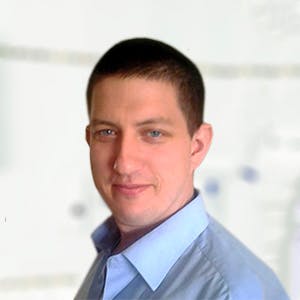 2305
Recommendations
It is difficult to say if an extra day or so before would have given Peanut a better chance; with the number of heart conditions and his age it is difficult to think if anything would have been different or if a day or a week longer could have been bought. It is normal to ask questions about if you did everything or could you have done things differently but it is hard to tell. Regards Dr Callum Turner DVM
Add a comment to Peanut's experience
Was this experience helpful?
Honey
terrier
9 Years
0 found helpful
After the day my dog returned home after being desexed she has never been the same..fast heart and breath rate, head rocking to her heart beat, head pointed up right towards roof position, would not lie down as though she was uncomfortable, this went on through the night as well as day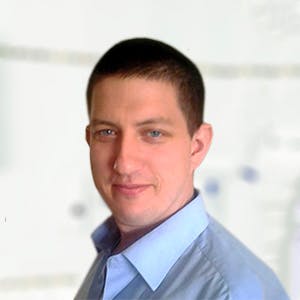 2305
Recommendations
Some discomfort after spaying may occur and dogs may display strange behaviour which is them usually trying to get more comfortable; I would take her back into your Veterinarian for a check up to make sure that there isn't anything serious going on and possibly to review her pain management. Regards Dr Callum Turner DVM
Add a comment to Honey's experience
Was this experience helpful?
Cherry
Rottweiler
1 year 7 months
0 found helpful
Hi there! I have a female 1 year 7 months Rottweiler. Recently she had been admitted in ICU in the hospital. Doctor said that she has a high heart pumping rate her heart has swallown and she is suffering a problem in breathing and moreover she has become lazy not active as she was before she has also lost weight in past 1 or 2 week. Kindly give the necessary deatils abour her health and suggest some ways or solutions to make her healthy again . Will she get better or not ??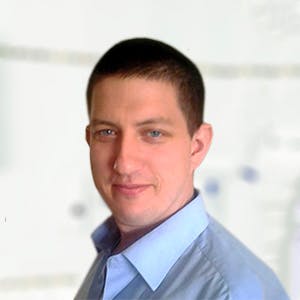 2305
Recommendations
The information is quite patchy but it sounds like Cherry's heart is beating too fast and that she may have dilated cardiomyopathy; if this is the case depending on the overall severity and whether there are signs of heart failure, different medications may be prescribed. I haven't examined Cherry and cannot prescribe any treatment but ACE inhibitors, Beta Blockers as well as others which may slow the heart and increase contractility. I would recommend you speak with a Cardiologist if Cherry is showing these symptoms at a young age. Regards Dr Callum Turner DVM
Add a comment to Cherry's experience
Was this experience helpful?
Tigger
Chihuahua
8 Years
0 found helpful
I have an 8 year old male Chihuahua named tigger.he was laying with me last night and i noticed his heart was beating really fast alot harder than normal and you could tell his heart was beating so fast because of his breathing. ..so I'm just wondering is this something I should be concerned about? He also hasn't been eating good some days he will and others he has no appetite and he not all the but sometimes has vomiting and it is white or clear looking and he has blood in his poop sometimes. ..I took him to his vetranarian about a month ago over the vomiting, and loss of appetite and his bloody stools and diarrhea and his vet said it was probably just an upset stomach. ...so I'm very concerned about what could cause all of this and sometimes of the night he will start shaking so bad he wskes me up and it's not cause he is cold ....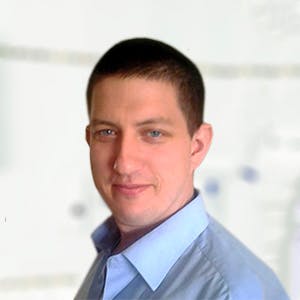 2305
Recommendations
An increased heart rate may occur for various reasons, most commonly due to the body requiring more oxygen usually due to physical activity; if Tigger had an increased heart rate whilst at rest it may indicate that his body is having difficulty getting sufficient oxygen. You need to establish if this problem is intermittent or continuous since during a visit to your Veterinarian his heart rate with be increased due to stress etc… Your Veterinarian may choose to do some tests which may include blood tests to check for anaemia, x-ray to check the lungs and heart size as well as echocardiography to check heart function. I would recommend a visit to your Veterinarian to see if this is something to be concerned about. Regards Dr Callum Turner DVM
Add a comment to Tigger's experience
Was this experience helpful?
Tesla
Miniature Australian Shepherd
8 Months
0 found helpful
Hi, I have a miniature black dachshund named Tesla. She is about 8 months. She has three inguinal hernias. I was advised to wait until she was a year to fix them and neuter her the same time.

We live in Arizona. Temperatures of 105 to 115 in the afternoon are not uncommon. Evening temperatures of 100 are common here. If the temp is around 100 I let her play out side for a few hours on the patio with shade, water, food and cushions. She prefers cement by the door.

Frequently I'll bring her in with very rapid heart rate, panting heavily and stumbling. Her front feet frequently will slip out from under her. A few minutes in the air conditioning will cool her down and she returns to normal activity.

Most dogs here seem to be fine in the evening 100 temp. Most people are outside when the sun goes down. It seems odd that our friends dogs seem fine in the temps but Tesla is struggling. Got suggestions?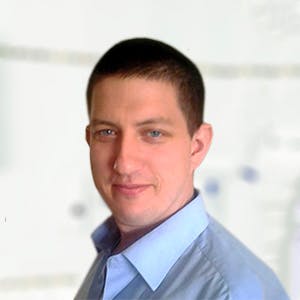 2305
Recommendations
There are a few possible causes which may be due to dehydration or heat stroke which are the most common; however poor respiratory output, heart anomaly or another congenital anomaly may be attributable. It would be useful to visit your Veterinarian for an examination and possibly x-ray and echocardiography to determine if there is anything anatomically abnormal. Regards Dr Callum Turner DVM
Add a comment to Tesla's experience
Was this experience helpful?
bongo
Chihuahua
6
-1 found helpful
My dog is extremely active and comes running to me if I call him. But he is not moving much and he has a rapid heartbeat but he's not exercising and he's not panting. If I call him over he just stays where he's at and sits down. He's usually always active and runs around a lot. He was fine the day before and showed none of these symptoms but now he's not his usual self. Please help me my dog is the world to me.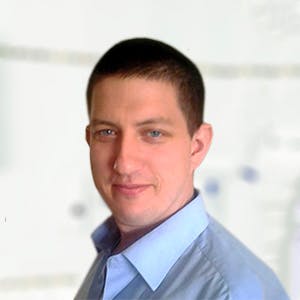 2305
Recommendations
There are a few different conditions which may affect Bongo's activity including heart conditions and respiratory conditions; other conditions like liver disease, kidney problems and poisoning may also cause these symptoms. Heart rate may be elevated in cases of severe pain which would also explain the lack of movement. Due to the various different causes, a physical examination by your Veterinarian would be required to make a diagnosis. Regards Dr Callum Turner DVM
Add a comment to bongo's experience
Was this experience helpful?
Louie
King Charles Spaniel
3 1/2 approx
0 found helpful
I have assumed responsibility and ownership of my daughters dog, due to an apartment living situation. I've had him in my care for 1 1/2 yrs, and just recently learned from her that he has a heart murmur! What exactly is a heart murmur, and what should I watch for as far as symptoms to his condition that would indicate serious complications? How do I know when to seek medical attention for him? Tonight I became concerned about excessive panting and a rapid heart rate that lasted about 1 hour, after running laps around the yard for 20 minutes. He runs very fast and hard (almost galloping). He has never done this to this extent before. Now that I'm aware he has a heart murmur, I am concerned.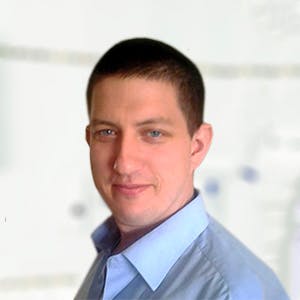 2305
Recommendations
Cavalier King Charles Spaniels are prone to a condition call mitral valve disease which will cause an audible heart murmur; heart murmurs vary in severity and are measured against a scale of one to six, your Veterinarian will tell you during auscultation. In Cavalier King Charles Spaniels it is important to have an x-ray or echocardiography done to determine the severity of the condition and to see if medical intervention is needed or not. Below I've added some links to reputable websites on the condition (there is a lot of misinformation out there). Regards Dr Callum Turner DVM
www.vetary.com/dog/condition/heart-murmurs
http://vetspecialists.com/heart-murmurs-in-your-dog-or-cat-a-pet-health-care-guide/
www.merialvetsite.com/sites/townsendrubery/documents/mitral-valve-disease.pdf
http://vetspecialists.com/myxomatous-mitral-valve-degeneration-in-dogs/
Add a comment to Louie's experience
Was this experience helpful?
Franky
lab size mix
10
0 found helpful
Franky has lost his appetite (gradually over 4 days), lays in the same spot and position without movement all day (day 2), Resting HR 180bpm, respiration normal at 60, vomited several days ago, substantial urination this morning, gums and tongue have good color, will still wag tail, no tenderness or discomfort during abdominal palp. Has always had tendency to eat socks and paper with out incident. 3 weeks ago we found a dead 1 week old kitten missing its head in the back yard. Wondering if this could be the culprit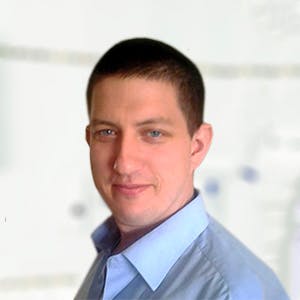 2305
Recommendations
Resting heart rate for dogs is 70-120 beats per minute; resting respiratory rate for dogs is 18-34 breaths per minute. There are various causes for an increase in heart rate, increase in respiratory rate, lethargy and loss of appetite including: intestinal obstruction, severe pain, poisoning, infection or systemic conditions. Given Franky's history of ingestion of foreign objects, it may be that he has an obstruction; I would highly recommend visiting your Veterinarian to examine him. Regards Dr Callum Turner DVM
Add a comment to Franky's experience
Was this experience helpful?
Butchokoy
I dont know exactly
11 Months
0 found helpful
My dog wants to eat but hard to swallow. The color he vomits is brown. He's so weak now. Hard to walk. I dont know what to do. Pls help me. I dont know the breed. His heart dont beat normally. And hard to breath. What mdication should he take.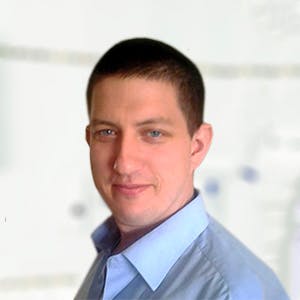 2305
Recommendations
I cannot recommend a prescription medication for Butchokoy since I haven't examined him; difficulty swallowing, increased heart rate, abdominal pain and vomiting digested food are all serious and may be attributable to different causes with each cause requiring a different medication or treatment plan. With these symptoms, Butchokoy should be seen by his Veterinarian to determine the underlying cause as infections, poisoning, liver disease etc… are all possible causes. Regards Dr Callum Turner DVM
Add a comment to Butchokoy's experience
Was this experience helpful?
Clyde
Jack Russell Terrier
14 Years
0 found helpful
Our almost 13 year old wiry Jack Russell recently started exhibiting excessive panting, vomiting, and choking. Xrays showed some heart enlargement and pressure on the trachea. He has been put on Lasix to get rid of excess fluid and his lungs are clearer. However, the heart rate is still excessive and the heart enzyme test was over 5000. We are being referred to a canine cardiologist. What can we expect with this specialist's visit and treatment?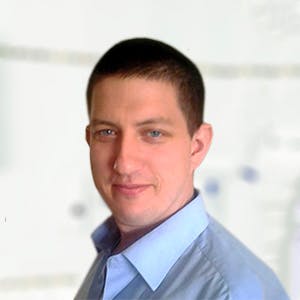 2305
Recommendations
A Veterinary Cardiologist will start with a general physical examination (just as any Veterinarian would) and will pay close attention to heart and lung sounds during auscultation; a Veterinary Cardiologist ear would be more finely tuned to different sounds and will spend a longer time during auscultation. They may perform their own x-rays as well as ECG, ultrasound and blood tests to determine a treatment plan; treatment will be specifically tailored to Clyde's condition and will be closely monitored for efficacy. Regards Dr Callum Turner DVM
Add a comment to Clyde's experience
Was this experience helpful?
Carli
Pomeranian
7 Years
0 found helpful
Has Symptoms
Fast Heartbeat, stumbling, couldn't stand, drool
My 7 year old female (fixed) pomeranian vomited 3 times within a 30 min. period today. An hour later, she began shaking, non-stop. She's still shaking, 15 hours later. Very rapid panting. Very rapid heart rate, too. She's so tired now. I try to move her some, she's staying upright, in a tight, fixed position. She did this exact same thing (all of these) two weeks ago, 36 hours later, she was back to her usual self. Really need advice. Thank you in advance.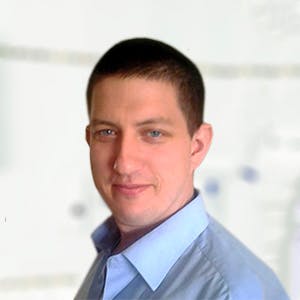 2305
Recommendations
The symptoms you describe maybe caused by a few different causes including heart disease (conduction disorders, failure), liver disease or poisoning; it is possible that two weeks ago Carli ate something that caused these symptoms and then recovered followed about another episode now (after consumption of something again). Whilst she is having this episode visit your Veterinarian so that they can examine, take blood tests etc… to help determine the cause. Regards Dr Callum Turner DVM
Add a comment to Carli's experience
Was this experience helpful?
Diesel
Staffordshire Terrier
12 Years
0 found helpful
My dog is 12 and suddenly overnight he turned from being upbeat and is usual self to off balance and lethargic. After taking him to the vet, it was discovered that his heart rate was quite high but blood tests and a physical examination found nothing else of concern. It has been quite hot but he has been kept cool and his hydration was as it should be. What could cause this so suddenly, we don't want to put him on unnecessary medication as the vet thinks he has a heart problem but was only guessing due to the high heart rate. We don't want to commit to long term medication unless the vet has evidence to support her hunch. Off and on in the past month he has also had spouts of diahroea and vomiting but hasn't done so in the past week. He is also off his food but will eat chicken if we hand feed him. Any ideas of what we should be investigating further?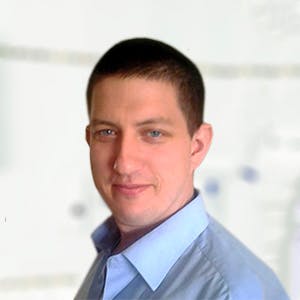 2305
Recommendations
There are various causes of increased heart rate in dogs including cardiac disorders and non-cardiac disorders; commonly pain, poisoning, medication side effects, systemic disease, trauma or heart abnormities are the common causes. Carrying out an ECG would be a useful to check the electrical conductivity of the heart to see if there are any disturbances; also an x-ray would detect any enlargement in the heart or fluid accumulation in the lungs. Regards Dr Callum Turner DVM
Add a comment to Diesel's experience
Was this experience helpful?
MYAH
Chihuahua
4 Years
1 found helpful
My 4 year old Chihuahua has been laying on my lap. I can feel her heart beating way to hard. What could this mean? She is ten pounds. Have never done this before. Is not really rapid, more beating to hard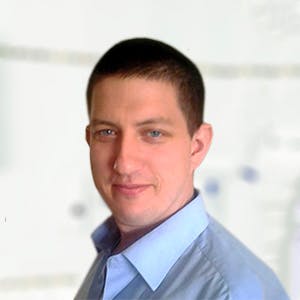 2305
Recommendations
Causes for a pounding heart beat maybe due to dehydration (blood is more viscous requiring more power to beat), heartworm, circulatory disorders, enlarged heart, heart valve disorders, medications, poisoning among other causes; ensure that Myah is adequately hydrated and is up to date with vaccines and parasite prevention, if the problem persists you would need to visit your Veterinarian for a physical examination. Regards Dr Callum Turner DVM
Add a comment to MYAH's experience
Was this experience helpful?
Gracie
Jack Russell Terrier
5 Months
0 found helpful
Has Symptoms
Heavy panting and rapid heart beat when sleping .
Why does my puppy pant heavy and have a rapid heart beat when sleeping?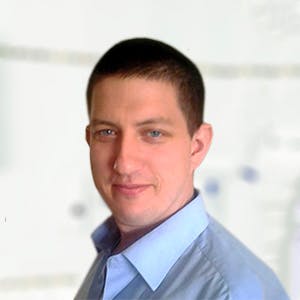 2305
Recommendations
There are a few reasons why a puppy may be panting with an elevated heart rate while sleeping, these can be due to dreaming (dogs can growl, bark or even move their legs in a running motion), heart condition (murmur, heartworms or electrical conduction problems) or respiratory disease (not enough oxygen getting pumped around the body). If you don't notice any other symptoms and as long as Gracie doesn't have exercise intolerance, you can wait to bring it up with your Veterinarian at her next visit so they can listen to her heart and lungs. Regards Dr Callum Turner DVM
Add a comment to Gracie's experience
Was this experience helpful?
Dooxi
Crush
5 Months
0 found helpful
My dog is not eating anything. His heart beats faster than normal. He cannot walk properly and has lose alot of weight. He has fever too. He got worms also.
So, I would kindly request you to give me so suggestion about what should I feed him as he vomits after eating.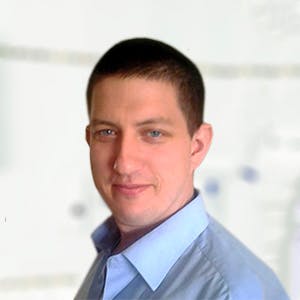 2305
Recommendations
Firstly, you would need to ensure that he remains hydrated as an increase in heart rate may be due to dehydration as the blood gets thicker. Feeding a bland diet of boiled rice and chicken shouldn't irritate his stomach too much. An effective dewormer from your Veterinarian for the worms as well as a general physical examination to determine if the fever is due to something more sinister. Regards Dr Callum Turner DVM
Add a comment to Dooxi's experience
Was this experience helpful?
MAX
Golden Retriever
6 Months
0 found helpful
After being around 1.5h at the dog park my dog is always heavy breathing, with a lot of saliva and his heart beats very fast and it last around 40min to 1h. I am very concern, since he is still a puppy. He drink little of water at the park and a lot before and after the park. The fast heart beat last the longest.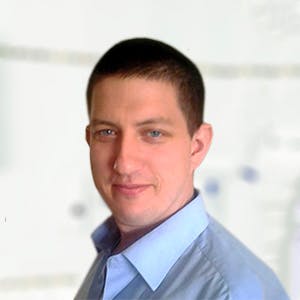 2305
Recommendations
It is possible that after exercising, Max is having trouble recovering due to a lack of oxygen getting to his body. In some dogs congenital heart abnormalities would decrease the amount of blood the heart can pump around the body which would increase recovery time; however, such an abnormality would give Max exercise intolerance meaning he wouldn't be so active and wouldn't be active for as long as an hour and a half. Puppies have a higher heart rate than adult dogs being around 120 to 180 beats per minute decreasing with age to around 80 – 120 beats per minute (dependent on breed and other factors). A physical examination is best to be carried out to be on the safe side to ensure that Max doesn't have any serious condition that may complicate later; at his last check up did his Veterinarian mention any heart murmur? Regards Dr Callum Turner DVM
Add a comment to MAX's experience
Was this experience helpful?
Kiwi
11 Years
0 found helpful
My dog cannot take it food. Cannot walk long distance if it walk suddenly fall on ground. Have rapid heart beat, panting and drooling. What happend to my dog. kindly answer soon sir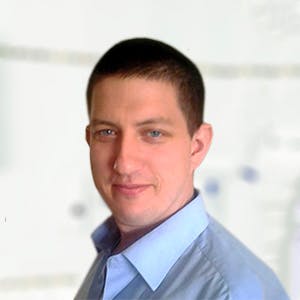 2305
Recommendations
There are a variety of causes for the symptoms that you are describing; heart failure, liver failure, poisoning, infections, cancer and low blood protein can cause these symptoms. You need to visit your Veterinarian for a physical examination with blood tests to check blood counts and biochemistry values to determine the exact cause of the symptoms. Regards Dr Callum Turner DVM
Add a comment to Kiwi's experience
Was this experience helpful?
Janessa
6 Years
0 found helpful
Giving my dog 15 mg of prednisone twice a day for allergies. She is a 76 lb. golden lab. She is panting quite hard and her heart seems to be racing. Can we do anything for her?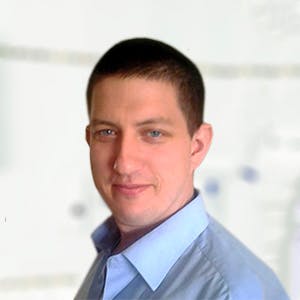 2305
Recommendations
One of the side effects of Prednisone is excessive panting; if the panting results in shallow breaths, the body may not receive an adequate amount of oxygen leading to an increase in heart rate. Speak to your Veterinarian immediately regarding this and discuss possible management or treatment alternatives. Regards Dr Callum Turner DVM
Add a comment to Janessa's experience
Was this experience helpful?