What is Fungal Infection (Yeast)?
Fungal infections in dogs are generally caused by an overgrowth of fungal yeasts. Although fungal yeasts are naturally present in and on the body, certain circumstances can promote overgrowth of these organisms which can disrupt the natural functioning of the body.
Overgrowths of normally benign fungal yeasts can cause disruptions to the natural functioning of the body in the area of the overgrowth.
Fungal Infection (Yeast) Average Cost
From 367 quotes ranging from $200 - $500
Symptoms of Fungal Infection (Yeast) in Dogs
The symptoms of a yeast infection will vary depending on where the overgrowth is located. 
Infection of the urinary tract
Cloudy or foul-smelling urine
Hematuria (blood in urine)
Inappropriate urination in house trained dogs
Lethargy
Loss of appetite
Nausea
Pain or straining during urination
Tenderness or pain in the bladder area
Infection of the mouth
Foul smelling breath
Pain or discomfort in mouth
Reluctance to eat
Thick white coating on tongue
Infection of the skin (includes ears, feet and genital areas)
Chewing of feet
Excessive head shaking 
Excessive itching or scratching
Foul smell from affected areas
Hair loss or red raw skin
Oily or scaly patches of skin
Skin lesions
Types
Candida yeasts are opportunistic pathogens that tend to be concentrated in the digestive system, mouth, rectum and genital areas. A thick whitish coating of Candida fungi in the mouth and tongue area is commonly identified as Thrush, and Candida overgrowth in the genital area is often referred to simply as a "yeast infection". The Candida yeast can also infect the lower intestine and the urinary tract system.
Malassezia pachydermatis is a fungal yeast that takes up residence in the ear canal and the folds of the ear, in folds of skin, and in between the toes. It is the most common cause of yeast infections in these areas and can cause scaly or smelly build-up on the skin, hair loss and excessive itching in the affected areas.
Top
Causes of Fungal Infection (Yeast) in Dogs
The yeasts that cause these infections are part of the normal flora in the body of the dog as well as on its skin. Many circumstances can promote overgrowth in these organisms which can cause disruptions in the proper functioning of the colonized system. Conditions that may contribute the overgrowth of fungal yeasts can include, but are not limited to:
Antibiotic use 
Corticosteroid use
Diabetes
Dietary imbalance
Genetic predisposition
Irritated or inflamed skin
Urinary catheter
Weakened immune response due to congenital disorder, or acquired disease or disorder
Top
Diagnosis of Fungal Infection (Yeast) in Dogs
In order to make a diagnosis your veterinarian will first ask for a full history of the animal, as well as a general physical exam, taking particular note of any abdominal swelling or pain, as well as any unusual odors or skin abnormalities. A scraping may be taken of the skin if any abnormalities are present and any unusual discharges will be tested. Viewing the samples under a microscope may show evidence of the yeast infection, as well as revealing other possible irritants such as bacteria, viruses, and even mites. A complete blood count, biochemistry profile, and urinalysis would be ordered and cultures may be requested on any samples that were collected. Yeast infections in dogs commonly have an underlying cause, and your veterinarian may also be able to use the information from these tests to determine if that is the case. Depending on where the infection is located and the severity of the symptoms a treatment plan may be put into place even before culture results have been returned.
Top
Treatment of Fungal Infection (Yeast) in Dogs
The treatments for yeast infections in canines can vary widely depending on the placement and severity of the infection, the type of yeast involved, and what underlying causes may be contributing to the overgrowth. Treatment or management of any underlying triggers (such as dietary factors or the use a catheter) will be initiated as soon as feasible, often before the results from the culture have been made available. In some situations, treating the underlying cause is enough to resolve the problem but in many cases, additional steps will need to take place. In the case of fungal infection of the skin, a topical anti-fungal/anti-yeast medication is usually the first recommendation to treat the infestation. Topical medications usually require an application to the area several times a week, if not several times a day. Instructions for topical medications should be read thoroughly and followed carefully to ensure safety and effectiveness. If the yeast infection is in an internal system or if it does not respond to topical antifungal treatments, oral antifungal medications are often prescribed. Both Candida and Malassezia pachydermatis are known to respond to antifungal medications in the azole family, and it is not uncommon for a full course of antifungal treatments to take four to seven weeks to complete.
Top
Worried about the cost of Fungal Infection Yeast treatment?
Pet Insurance covers the cost of many common pet health conditions. Prepare for the unexpected by getting a quote from top pet insurance providers.
Recovery of Fungal Infection (Yeast) in Dogs
During the recovery period, it is best to have a comfortable and quiet space available for your companion to recuperate with plenty of access to food and water if they need it. Your pet may be asymptomatic during all or part of their treatment, and do not need to have their activity restricted unless instructed by your veterinarian or other signs of distress are noted. Infections by both varieties of fungus are zoonotic and can be transmitted to humans. The very young, the very old and those with compromised immune responses should avoid contact with the infective yeast to prevent transmission.  Both topical and oral antifungal treatments can take several weeks to completely clear up an infection and your veterinarian may request that you bring your pet in for further cultures and testing, both during treatment and after. Although some dogs may require lifelong treatments to manage outbreaks, the overall prognosis is favorable.
Top
Fungal Infection (Yeast) Average Cost
From 367 quotes ranging from $200 - $500
Top
Fungal Infection (Yeast) Questions and Advice from Veterinary Professionals
Labradore
Three Years
4 found helpful
4 found helpful
Has Symptoms
Constant Licking And Biting Feet, Some Hair Loss On Legs
What can I do/give him to get rid of this infection?! Are there any topical treatments?
Jessica N. DVM
4 Recommendations
Hello- Thank you for your question. I am sorry your but in super itchy. In dogs generalized itchiness is commonly the result of allergies. In about 80 to 90% of our dogs the allergy is environmental and in about 10 to 20% of our dogs the allergy is food related. They can also be allergic to fleas so make sure that he is on an effective flea preventative (Nexgard, Bravecto, Simparica Trio, or Credelio). I would recommend giving your veterinarian a call to discuss other treatment options. Antihistamines are effective in some dogs but for many they don't work well (only about 25% of dogs). I would recommend discussing apoquel and cytopoint with your veterinarian. Both of those medications help about 75-80% of dogs with allergies. Another option would be to consider a hydrolyzed protein diet trial for him. If none of these options are effective then the next step would be a consult with a dermatologist. As far as topical shampoos Malaseb or miconazole hex can be helpful with a yeast or bacterial overgrowth but if there is no infection present it will not help with generalized itchiness. Good luck. Allergies are very frustrating and are not curable, but can be managed. It can take awhile to find the right treatment combination for each pet.
Sept. 2, 2020
Was this experience helpful?
Mufasa
Lhasa Apso
8 Years
0 found helpful
0 found helpful
Has Symptoms
Yeast In Eyes, Trouble Seeing
Our Lhasa has been back and forth to the vet for over a year. His allergies have always been an issue but it was mostley food related. We got him under control until one weekend a year ago our neighbors daughter fed our dog a whole small bag of food in a day and a half. A few days later he had the worst allergies I have ever seen. He had yeast infections in his eyes, ears, and was biting all over. We have him now on injections, antifungal shampoo, flea meds(even though he has none), he is on the salmon 6 ingredient honest kitchen food. He seems better, but still has yeast in his eyes every day and now seems to be bumping into everything, more so than just having some yeast in his eyes. What more can we do, and could he be going blind? Thank you
July 13, 2018
Mufasa's Owner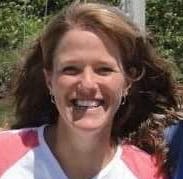 Dr. Michele K. DVM
0 Recommendations
I'm not sure what yeast in Mufasa's eyes looks like, as I cannot see him, unfortunately, but if he is having discharge and seems to be having trouble seeing, he may need treatment for that in addition to the medications that he is on. Allergies can be frustrating, as you know, and can predispose dogs to other problems. Your veterinarian will be able to see him, determine what is going on with his eyes, and get any treatment for him that he may need. I hope that all goes well for him.
July 13, 2018
Was this experience helpful?
Fungal Infection (Yeast) Average Cost
From 367 quotes ranging from $200 - $500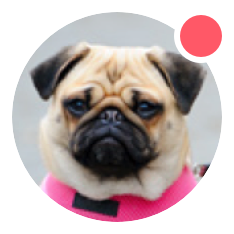 Need pet insurance?