What is Torn Knee Ligament?
The equivalent of the anterior cruciate ligament (ACL) in humans, the cranial cruciate ligament (CrCL) is vital to stabilizing the middle joint in the back of a canine leg (referred to as a knee or stifle joint). When the cranial cruciate ligament ruptures, it can cause damage to the meniscus—responsible for helping the joint to absorb shock, sense position and carry weight. A rupture of the canine cruciate ligament is a common cause of hind limb problems, such as lameness, pain, and knee arthritis. Cranial cruciate ligament tears are most common in larger dogs, where there is more weight being placed on the joint. It is common for dogs that develop a cranial cruciate ligament tear in one knee to also develop a similar problem in the other knee. The most prevalent risk factors for cranial cruciate ligament tears are poor physical body condition and obesity. The correlation between a genetic link and a torn knee ligament has not been defined. The majority, if not all, breeds have the painful possibility of a cranial cruciate ligament, with some breeds seeing an increase in chance.
Cranial cruciate ligament tears are the canine equivalent of a torn ACL in humans. Symptoms include pain, trouble standing and jumping, decreased activity and limping. The condition can be progressive (chronic) or sudden (acute) in onset. Treatment options include different types of surgeries, rehabilitation, and custom knee braces.
Book First Walk Free!
Symptoms of Torn Knee Ligament in Dogs
Symptoms of a cranial cruciate ligament tear in canines are similar to those of an ACL tear in humans. Symptoms are usually more noticeable for acute cases, in which the tear occurs quickly, as opposed to progressively. Some common symptoms of cranial cruciate ligament tears include:
Difficulty standing from a sitting position
Hesitance to put weight on the limb, resulting in only the toe touching the ground
Trouble jumping
A decrease in activity
Limping
Muscle atrophy
A decrease in the knee's range of motion
A popping sound (this sound may indicate a tear in the meniscus, which is responsible for a range of the knee's capabilities)
Swelling near the shin bone
Pain
Lessened desire to play
Stiffness
Types
There are two primary distinctions when it comes to cranial cruciate ligament tears. These two categories are identified primarily by the progression of the cranial cruciate ligament tearing:
Chronic - Just as it sounds, chronic cranial cruciate ligament tears occur in dogs that experience ongoing problems, usually mild. This form may improve with pain relief and rest. Over time, however, the condition worsens and is less responsive to pain relief treatments.
Acute - Contrary to chronic cranial cruciate ligament tears, acute cases exhibit sudden onset of problems. Because the onset is sudden and typically more severe, this form is usually more painful, and signs of your dog experiencing pain are more obvious.
Causes of Torn Knee Ligament in Dogs
Cranial cruciate ligament tears are often a combination of multiple causes that are putting excessive force and wear on the ligament. Some of these possible causes include:
Degeneration of the ligament, sometimes linked to excessive wear and tear or normal aging
Obesity, which causes an increase of the weight put on the joint
Poor physical condition also linked to obesity
Genetics – Specifically for Newfoundlands and Labrador Retrievers
Skeletal makeup
Breed – Dogs that exhibit a higher likelihood of cranial cruciate ligament disease are Rottweilers, Newfoundlands, Staffordshire Terriers, Mastiffs, Akitas, Saint Bernards, Chesapeake Bay Retrievers and Labrador Retrievers.
Diagnosis of Torn Knee Ligament in Dogs
On average, it is easier to diagnose a complete tear of the cranial cruciate ligament than a partial tear. However, the following diagnostic tests can help your veterinarian form a diagnosis:
Physical exam
X-Rays
Palpation techniques, such as the cranial drawer test and tibial compression test, in which the veterinarian will place their hands in a specific way near the cranial cruciate ligament to assess the damage and aid in diagnosis.
Treatment of Torn Knee Ligament in Dogs
Treatment for tears of the cranial cruciate ligament depends on a number of factors, including your pet's activity levels, size, age, skeletal makeup and severity of the injury, as well as any other individualized health factors your veterinarian or surgical specialist may find. There are both surgical and non-surgical treatment options available. In most cases, a well thought out combination of the two may yield better results.
Surgery - In most cases, surgical treatment is the best option for your pet's improvement and quality of life. The cranial cruciate ligament is ultimately unable to heal once it has started to tear, so surgery takes a different approach. Surgery will vary depending on the degree of injury and if there is any additional damage to the meniscus, in which case the damaged parts of the meniscus will be removed. Possible surgical treatments can be categorized into two sections:

Bone cut-based techniques - which ultimately changes the way the knee works by manipulating the relationship between the quadriceps muscles and the skin bone. This technique is often most effective for large, active dogs. Surgeries that fall into this category include tibial plateau leveling and tibial tuberosity advancement.
Suture-based techniques - which are most commonly performed outside of the joint, uses a suture material to work similarly to how the cranial cruciate ligament functioned before tearing. Surgeries that fall into this category include extracapsular suture stabilization and the tightrope technique. This technique is more suited to smaller, less active dogs.

While surgery is most often viewed as the best treatment of cranial cruciate ligament tears, there are non-surgical treatment options. These include activity restriction, anti-inflammatories, rehab, and custom knee braces.
Recovery of Torn Knee Ligament in Dogs
While recovery and management depend largely on the treatment, the overall prognosis is good. It's important to limit activity following surgical procedures. If your pet is overly active, it can reverse the effects of surgery and may require additional surgeries to repair the damage. Rehab, while offered as a non-surgical remedy, can also aid in the improvement and management following surgery. Rehabilitation should include passive range of motion, balance exercises and controlled walks on leashes. It is possible that your pet will develop arthritis as a result of the cranial cruciate ligament tear; this occurs less rapidly if surgery is used to treat the problem. If your pet is overweight, weight loss is an important part of recovery. Identifying and addressing causes of the condition can aid in avoiding future problems with the same knee and other knees as well.
Cost of Torn Knee Ligament in Dogs
The total estimated cost for diagnostic tests, which includes a physical exam, x-rays, and palpitation techniques, is $425 - $800 Treatment may include surgery (tibial plateau leveling, tibial tuberosity advancement, extracapsular suture stabilization, tightrope technique), activity restriction, anti-inflammatories, rehabilitation, and custom knee braces. These costs will depend on the condition of the canine and specialists required treatment. The cost will vary between $1,850 to $5,800.
Torn Knee Ligament Questions and Advice from Veterinary Professionals
Jorge
Chihuahua
11 Years
0 found helpful
My vet took an X-Ray and told me that my dog has a torn ligament in her knee. My questions is, how can he see a ligament on an X-Ray? It's not possible. I want to trust my vet, but I know that you cannot see soft tissue on X-Rays.

My chihuahua jumped off my parents back porch and then stopped midway through the large yard and held her rear leg up. She has been limping ever since. Her limp has gotten better, it does not appear to be painful, she still wants to run and play she just is slower and not using that leg as much.

Previous vets could feel her patella and told me I will have problems with it as she ages. This vet told me that he can't tell by feel, so I shelled out a bunch of cash for the X-Ray and consult, now they are telling me to get a surgical consult and that it is a ligament.
Add a comment to Jorge's experience
Was this experience helpful?
MIA
Maltese
6 Years
0 found helpful
My 6 yr old maltese, has both hind legs w/turn ligaments. Left leg is an injury that happen in February, 2019. The right leg injury was September 3,2019. I saw a surgeon that wants to fix right leg first, for $1500.00. He has he doesnt put rods in dogs that are less then 30 lbs. But, my doggie is a jumper, I feel that the lateral suture will not be effective in my maltese. So, is $1500.00 a good fee? Do maltese really NOT get rods to repair torn ligaments? We have surgery date September 11,2019. Should I get a 2nd opinion? Mia weighs 14.5 lbs. Help me decide what to do?
Add a comment to MIA's experience
Was this experience helpful?
Teddy
Silky Terrier
5 Years
0 found helpful
Teddy just had a successful ccl surgery 2 weeks ago. He is already weight bearing as he walks. He was having issues with watery poop that also had blood with pinky almost fleshy peices in it. We did notice that he had been straining to go poop. So we stopped the pain meds as advised by his vet. He has been off medication for 2 to 3 days, the only improvement is no blood in his poop. But now he is vomiting, he was eating ok for roughly a week but then slowly ate less and less.Now he is refusing to eat, having accidents wee and loose to soft poop. Usually he is a great eater, he only ate 4 small squares of his favourite chicken breast kept it down for approx 20 mins before bringing up chicken pieces along with yellow stuff, the second vomit soon followed brown liquid with only a tiny bit of chicken. Just to clarify hes not on any medication.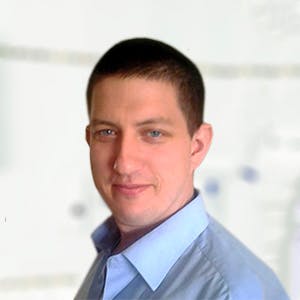 3320
Recommendations
It is good that Teddy is no longer defecating blood when he does his business which can be a side effect of some medications; it may be that you need to change Teddy's diet to a sensitive diet and possibly get an antiemetic to help him to keep his food down. There are a few possibilities here but he may need something to keep his food down like Cerenia (maropitant) or metoclopramide; either way you should discuss with your Veterinarian. Regards Dr Callum Turner DVM
Add a comment to Teddy's experience
Was this experience helpful?
Duke
Shar-pei and retreiver.
Almost 2 years old
0 found helpful
The vet has told me that my precious dog, Duke, has a torn ligament in his leg and I have no money to pay for a surgery. I don't want to put Duke down, but I also don't want to see him limping. He does walk and puts some pressure on his leg but I often see him hopping holding his leg up. I do work a lot and if there is a medication to help heal it, I would like to try that option. What do you suggest?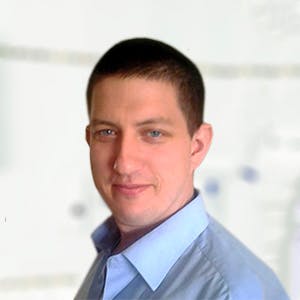 3320
Recommendations
Unfortunately, if the ligament is torn, surgery is required to put the two opposing ends of the torn ligament together; otherwise it wouldn't heal. Some cases of injury like a sprain can be treated with rest and pain medication, but if the ligament is damaged it would require surgery; if you are having some financial problems, Charity Clinics or Practices which have Angel Funds may be able to help. Regards Dr Callum Turner DVM
Add a comment to Duke's experience
Was this experience helpful?
Sparkle
Chihuahua
11 Months
0 found helpful
Is it normal for a dog with a knee injury to have a hard time holding food down? Or does my dog possibly have 2 things wrong with her?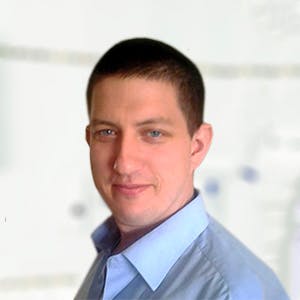 3320
Recommendations
Sparkle may be vomiting in response to the pain from her knee injury, which is very uncommon; more likely, pain medication that you may be giving her is causing her to vomit. Otherwise, it may be that she has another condition, stomach bug or something else causing the vomiting. If you haven't visited your Veterinarian yet, I would recommend you do to get Sparkle some pain management and to investigate the vomiting. Regards Dr Callum Turner DVM
Add a comment to Sparkle's experience
Was this experience helpful?
Bear
Rottweiler
4 Years
My Rottweiler, Bear is a big boy that outweighs a small child. I have to admit I feed him more than the suggestion servings, but it's only because he seems so hungry and he's so active all the time. A few weeks ago I noticed Bear suddenly looked like he was having a difficult time standing up from a normal sitting position. He never had trouble doing this before. I thought maybe he was just tired because we had just returned from a run outside. The next day he was still having a hard time so I looked at his hind legs and saw that one of them was swollen in the area close to the shin bone. I took Bear to the vet and they gave him a physical exam and x-rays. It turns out Bear had a torn knee ligament that needed surgery. This stressed me out because I was first worried about Bear and second, the financial cost was quickly reaching $800. Bear got through the surgery and is recovering good. But it's been a challenge trying to keep him calm since he always loves to be active and is full of energy. I guess I should feel lucky that he's expected to make a full recovery.