What are Retained Testicles?
If your dog does not have two visible testicles by the second month after birth, you need to have your veterinarian check for cryptorchidism, or retained testes. While many owners think having retained testes is not a big deal and just ignore it, this can put your dog at a much higher risk of getting testicular torsion or cancer. Both of these illnesses are extremely painful and can be fatal. Cancer of the testicles is the second most often reported cancer in dogs overall and about 12 times more common in dogs with retained testes. This cancer causes severe pain in the abdomen, weight loss, and the shutting down of the internal organs. Testicular torsion is usually rare, but with the testes floating around unattached in the abdomen it is much more common and a life-threatening emergency. It occurs when the testicle twists itself up and cuts off the circulation to that testicle. Extreme pain and infection are imminent and emergency surgery to remove the testicles will have to be done immediately to save your dog.
Retained testes happen when the tube that connects the testicle to the scrotum does not form correctly, the testicle will not be able to drop down into the scrotal area as it should. It is actually fairly common in dogs, although unilateral cryptorchidism is the most common. There are two types; unilateral, which means only one testicle has descended, and bilateral, which means neither testicle drops into place in the scrotum. In unilateral cryptorchidism it is the left testicle that descends in most cases. Those with bilateral cryptorchidism are almost always sterile because it is too hot inside the abdomen for sperm to live.
When one or both of a dog's testes do not drop down into the scrotal area, this is called cryptorchidism, which is also called undescended or retained testes. There are two types of retained testes, which are unilateral (only one testicle drops down) or bilateral (both testes do not drop down). By the eighth week of a dog's life their testicles should have both fallen into place in the scrotal area behind the kidneys. If one or both testicles do not drop into the scrotum, this can cause more than just cosmetic issues. It can also affect the health of the dog by increasing the risk of cancer or testicular torsion. A dog with retained testes will almost always be sterile, but it is still essential to get your dog neutered to prevent cancer or torsion.
Book First Walk Free!
Symptoms of Retained Testicles in Dogs
The most obvious sign that your dog has retained testes is if your dog has only one testicle or none at all. Even if you do not notice this, your veterinarian will catch the problem at your puppy's first examination. That is why it is so important to take your puppy to the veterinarian between six and eight weeks of age for the first check-up. Sometimes the dog can be mistaken for a female and the owner does not notice any problems until cancer or testicular torsion occurs. The signs of these are:
Extreme abdominal pain
Vomiting
Weight loss
Mass in the abdominal area
Types
Unilateral Cryptorchidism
This happens when your dog only has one testicle that drops down into the scrotal area
The other testicle is either in the abdomen or the inguinal canal
Bilateral Cryptorchidism
This is when neither testicle drops into place in the scrotum
This is not as common as unilateral cryptorchidism.
Causes of Retained Testicles in Dogs
While this is not uncommon in any dog, it is more common in certain breeds, which are:
Chihuahuas
Dachshunds
French Poodles
German Shepherds
Miniature Schnauzers
Pomeranians
Shetland Sheepdogs
Siberian Huskies
Yorkshire Terriers
Diagnosis of Retained Testicles in Dogs
Although this condition should be noticed by the veterinarian at your puppy's first examination between six and eight weeks, sometimes it may go unnoticed until a later age. A good example of this is if you get your dog when it is older and the first owner did not get the puppy checked by a veterinarian or if your male dog was mistaken for a female because it has bilateral cryptorchidism. Either way, provide the veterinarian with as much information about your dog's history as you have. This should include medical records, vaccinations, illnesses or injuries, changes in behavior or appetite, and any symptoms you have noticed.
Your veterinarian will then do a physical examination of your dog. A complete physical exam will include heart rate, weight, body temperature, and blood pressure. After the examination, the veterinarian will do some tests, including urinalysis, stool sample, semen sample, x-rays, and ultrasound. He may also need to do a CT scan and/or MRI if necessary to see exactly where your dog's testicle(s) are located.
Treatment of Retained Testicles in Dogs
The only treatment for both unilateral and bilateral cryptorchidism is surgically neutering your dog. Neutering a dog with retained testes is more complicated than the usual neutering because it involves locating and removing the testes from the inguinal canal or wherever in the abdomen they may be. While this type of surgery has some risks, it is much safer than not having the surgery. Your dog will probably have to stay in the hospital for one or two days and will need rest and relaxation for at least two weeks after that at home.
Recovery of Retained Testicles in Dogs
After going home, your dog will need to be on limited activity with possible cage rest. The veterinarian may also give you an Elizabethan collar for your dog to wear to keep him from licking at the incision area. Check daily for signs of infection at the incision site. The signs of infection are redness, swelling, bad odor, or any kind of discharge. You will have to bring your dog back within 7-14 days to get the stitches removed and to see if it is healing properly. Be sure to tell your veterinarian any concerns you may have.
Retained Testicles Questions and Advice from Veterinary Professionals
Drax
Labrador border collie mix
8 Months
1 found helpful
We have a lab/border collie puppy that we adopted at the age of 4 months already neutered. He has a small scar on his lower groin where his scrotum should be, but there is no scrotal tissue. He is now almost 8 months old and my husband and I are seeing what looks like testicles under his skin on both sides of his abdomen. He licks and gnaws at his whole groin area and jerks like he's itching really badly. I can't find anything on the internet about what happens if a pup is neutered too early and then his his testicles drop with nowhere to go...
Add a comment to Drax's experience
Was this experience helpful?
Tucker
Poodle
8 Months
0 found helpful
My 8 month old Poodle/Leonberger was neutered recently and both testicles had not descended. The vet could not feel them before the surgery and no ultrasound was done. Tucker had to stay two extra nights with IV fluids because the surgery was so invasive. The vet said the surgery was 3.5 hours long. He also said he could not find one of the testicles but he found the cord/blood vessel (?) to the testicle so it will not grow and become cancerous. The cord led down my dogs leg so the vet ended up digging around the inside of Tucker's leg. Tucker is now limping and refuses to put any weight on that foot. He also seems severely depressed. The vet has checked up on him and has said to give it time.

Does this sound okay? Should I get a different opinion?

P.S. There was dark purple bruising all the way from his scrotum area to his lower chest.
Add a comment to Tucker's experience
Was this experience helpful?
Ricki J
Standard Poodle
9 Years
-1 found helpful
I have a neutered standard poodle 9 yrs old .Since the operation my dog has always pumped him self and seems to have a hard vtime walking and urinating, sometimes goes for 14 to 16 hrs not able to urinate . Recentely I found 2 golf ball size balls on each side of his penis,under the skin. could this be his balls , and the vet made a mistake , you cannot feel them all the time .
I have same exact question as Ricki J - I feel "balls" one on each side beneath Jack's penis - watching a neuter operation there are sacks that have balls in them and they are removed at surgery -you told Ricki J they are glands?? So what are these glands and what is their purpose?
There are glands just under your dog's penis that will sometimes become more apparent especially if he is excited. It wasn't a mistake on your vet's part.
Add a comment to Ricki J's experience
Was this experience helpful?
Buddy
Lassapoo
Four Years
0 found helpful
I have a three year old lassapoo with two retained testicles they are just at the bottom of his penis on each side not very big you can feel them really well and are visible they don't seem to bother him at all is it really important to have them removed my vet does not seem very Concerned about them Buddy loves to play and is very happy and content
Add a comment to Buddy's experience
Was this experience helpful?
Walter
Small Mixed
19 Months
0 found helpful
Walter is a 19 month old mixed breed about 15 pounds. He is very active and a happy boy, No problems. However, he has 1 testicle that remains in place and the other one which seems smaller goes back inside his abdomen.When he was younger both testicle were present in the scrotum sac. Months later one seemed to go back inside, Could this be from an injury ?
We can move it back to the scrotum by gently moving a finger down the side of his abdomen near his penis.Is this situation possibly going to cause him problems?He runs and plays and seems to have no health issues. We do not intend to breed him. thank you for any advice you may provide.
Add a comment to Walter's experience
Was this experience helpful?
Ralph
dobermann
6 Years
0 found helpful
Has Symptoms
Visible for a very short time
I have a 6 year old rescue Doberman,I got him as a 15month old abuse case. He is incredibly loyal and a cuddle monster, but I noticed recently that he has 2 retained testicles.He has always been reactive but has improved greatly. Unfortunately he has quite advanced wobbler as has my other rescue dog.Because of this I am loathe to put him through any surgery especially as he cannot cope away from me.As he has reached his age with no obvious signs of cancer , how high is his risk of any related problems?
The testicles only appear for a short time and there is no sack. I only noticed this a few months ago because they are only down for a matter of seconds?
Add a comment to Ralph's experience
Was this experience helpful?
Astro
Great Dane
6 Months
-1 found helpful
Still in the process of correcting an issue, but wondering if the issues could be related. Just noticed that my 6 month old Great Dane has only 1 descended testicle. He's been having urinary tract infections and finally had a culture to more aggressively attack the correct bacteria. Basically, he leaks, mostly noticeable when he lays down for a while and ends up with a small pool of urine when he gets up. Just curious if the two issues could be connected and, if possible, having him neutered might resolve both issues. He was marked by his momma at birth. She aggressively removed his birth sack and opened him up on the side, just above his kidneys. The vet couldn't do anything to a 1 day old puppy, so they just let it heal on it's own, suggesting it was bad but just superficial. Blood tests revealed no organ issues, just infection. Am on 2nd vet and both are suggesting to see specialist.
I have a 16 weeks old German Shepherd Puppy. I bought him for confirmation shows and it is important for the show dog to have both healthy visible testicles. My puppy has both testicles which can be felt under the stomach but he hasn't dropped them yet.

How can we make him drop the testicles?

Thanks
Add a comment to Astro's experience
Was this experience helpful?
Bruno
Bernese Mountain Dog mix
1 Year
1 found helpful
I have a mixed breed small dog who has just had his first birthday. Bruno was abandoned on the morning he was born and so I don't know his exact breed, he looks identical to a Bernese mountain dog but he is Corgi sized. Only one of his testicles has descended. My vet is very good and has informed me of all of the possible complications and treatments and right now she says that he is in good health. However, in the last few weeks he has become very aggressive and extremely energetic/naughty. He is beginning to argue with my two older males too (7 year old labrador and another mixed breed of 2 years that I also rescued) who have both been castrated and I am worried that the growls will soon turn into bites. He is trying to dominate and intimidate them constantly, so much that the labrador and Bruno have to be separated at all times. I feel simply that Bruno is bursting with testosterone and I am scared they are all going to have a serious fight! He thinks he is the boss when in reality he is the baby. I want to know how likely it is that my vet will be able to remove the testicle with ease and whether it would be safer to wait for a few more months to see if the testicle descends, and just hope he doesn't get even more aggressive towards the older dogs? Is there any way to find out whether the testicle is in the abdomen or the inguinal canal and how long normally until the dog might be in pain? Thank you in advance.

Read more at: https://wagwalking.com/condition/retained-testicles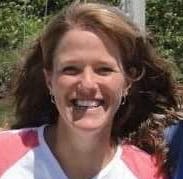 1611
Recommendations
Thank you for your email. At 1 year old, it is fairly certain that his testicle isn't going to descend, and that it is going to have to be found, surgically. If he is becoming more aggressive, it would be best to have him neutered as soon as possible. Your veterinarian will be able to find the testicle, whether it is inguinal or in his abdomen, and he will be sent home on pain medications to recover - an abdominal surgery involves more of a recovery than an inguinal surgery, but either one will require that same type of home care - pain medication, possible antibiotics, and an E-Collar. I hope hat everything goes well with Bruno.
Add a comment to Bruno's experience
Was this experience helpful?
No name
English Bulldog
11 Weeks
0 found helpful
An 11 week old English Bulldog puppy that I am interested in purchasing was initially diagnosed with no palpable testies (at 8 weeks), then one testicle was noted on xray in the abdomen (at 10 weeks) and now at 11 weeks both testicles are palpable in the abdomen. I want to be able to show and breed this dog. The breeder thinks that both testicles will eventually descend on their own. Is this realistic? If they do drop, is there a higher chance of him passing this condition onto his male offspring? Both parents are platimun health certified and from reputable breeders.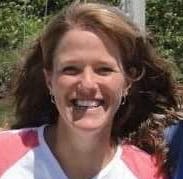 1611
Recommendations
Retained testicles is an inherited condition, and affected dogs should not be bred. It is possible that both testicles will drop, but it is possible that they won't. Whether you decide to purchase this dog is up to you, but you would need to do so with the possibility that he will need to be neutered.
Add a comment to No name's experience
Was this experience helpful?
Pluto
Golden Retriever
4 Months
0 found helpful
Has Symptoms
only right side testicle is visible
I've a Golden retriever male puppy having 4 months 12 days. Unfortunate thing is I'm getting only one testicle (Right) now. My vet Doctor said to wait another month. Is there any time limit by which I can confirmed whether my dog is Unilateral and there is no chance to descend the other one. And if he is unilateral then what will be the physical problems can occur in future. For unilateral, will they go for mating?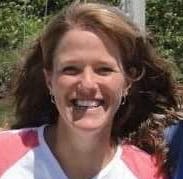 1611
Recommendations
Testicles can sometimes take a few months to descend, and we typically wait until 6-9 months before saying for sure that a dog is cryptorchid. If Pluto is indeed cryptorchid, he should not be bred, as this is a hereditary condition. He will need to be neutered, and that surgery will be a little more complicated, depending on the location of the testicle.
Add a comment to Pluto's experience
Was this experience helpful?
Oliver
Golden Retriever
1 Day
0 found helpful
Has Symptoms
Bleeding from void in incision.
I have a 1 year old Golden Retriever who had bilateral cryptorchidism. He was neutered 5 days ago. He was at home after 2 days, getting around slowly but doing well. He had seeping from the posterior area of the incision from day one stopped on day four. On day 5, he began bleeding from the anterior area, which had a small ( approx. 4-6 mm) open area. This void was present from day one. I compressed it gently and when he got up, a 1 " piece of tissue emerged. I promptly took him to a university vet hospital. The doctor said it looked like fatty tissue and not intestine but concerned about infection as he is herniated. I am awaiting word from the emergency surgery. How common is this after neutering? What could be the causes? Thank you.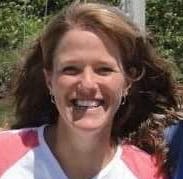 1611
Recommendations
Without knowing more about Oliver, I have a hard time answering that question.... was the incision abdominal, or inguinal? There is fat that exists between the skin and body wall, and this may not be a hernia, it may be a skin opening. If he had to have an exploratory surgery because his incision opened completely, that does happen occasionally, though not commonly. Since I do not know the details around his situation, it would be best to have this discussion with the veterinarian who is taking care of him now, as they know the details of his surgery and can give you more accurate answers.
Add a comment to Oliver's experience
Was this experience helpful?
Toro
Cane Corso Italiano (Italian Mastiff)
5 Months
1 found helpful
I have a 5 month old Cane Corso with only one testicle dropped. My vet said that he has a chance of dropping it on his own for up to 8 months. Is there any procedure for getting the retained testicle into the correct place without surgery?? I don't want to breed him but I was going to leave him intact for as long as I could for maximum growth and health.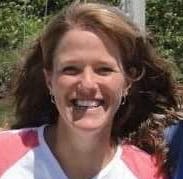 1611
Recommendations
Thank you for your email. There isn't a surgery to make that testicle end up where it belongs, but there doesn't tend to be a big risk to neuter him right away if it is still retained - there are longer term risks of testicular cancer but waiting until he is a year or so shouldn't cause any problem, other than the normal possibilities of aggression, marking, and accidental breeding. Talk with your veterinarian about it, as they know his whole history and health status, but you should not need to rush if he is behaving himself.
Add a comment to Toro's experience
Was this experience helpful?
Bentley
Italian Greyhound
5 Years
0 found helpful
I have the Italian greyhound with one of his testicles retaining under between skin and ribs in the middle
His is 5 and healthy
No troubles
Thanks God !
I heard already about testicles removing
??!!
I wonder if it is a human are you also treated him this way or here are some other options
?? Do you really now how to cure without harm?
If it is your son what you would do ?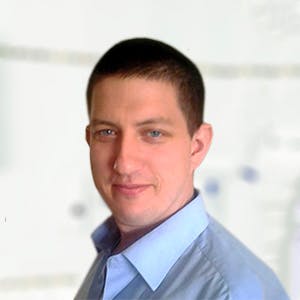 3320
Recommendations
In human medicine, they may attempt hormonal treatment to encourage the testicle to descend but generally surgical reposition is used if a testicle doesn't descend. In veterinary medicine, surgical removal is treatment of choice to remove from the gene pool and to prevent against testicular tumours as cryptorchid dogs are at a much higher risk of cancer. Regards Dr Callum Turner DVM www.stanfordchildrens.org/en/topic/default?id=undescended-testes-cryptorchidism-90-P03081
Add a comment to Bentley's experience
Was this experience helpful?
Lincoln
Boxer
17 Months
0 found helpful
I recently took on a 17 month boxer male .He was fine for first 8 wks then he just collapsed when out for a walk .I took him to a vet they said he might have sudden death syndrome but paid for a heart scan heart and valves fine then noticed only 1 testicle .when walking him now he has lack of breath and panting and is hot to the touch could the retained testicle cause these symptoms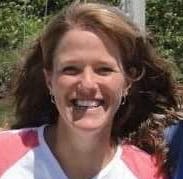 1611
Recommendations
A retained testicle would not cause any of these symptoms, but overheating might. I'm not sure what temperature it is where you live, but some boxers don't tolerate heat, and walks outside might not be a good idea for him. Without examining Lincoln, I can't say if this is a problem, but it would be a good idea to ask your veterinarian if that might have anything to do with his signs.
Add a comment to Lincoln's experience
Was this experience helpful?
Blue
Siberian Husky
2 Years
0 found helpful
Has Symptoms
Unilateral Cryptorchidism
My dog, Blue, has one of his testes still inside (Unilateral Cryptorchidism). He is 2 years old. We don't want to operate him, fearing it might change his temperament and the way he behaves. I want to know how likely it is for him to actually develop cancer from this condition, and if it is true that his temperament and behavior could change after having his testicles removed.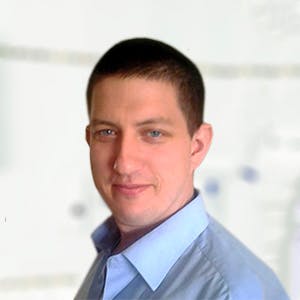 3320
Recommendations
Dogs with a cryptorchid testicle are around 13 times more likely to develop testicular cancer (in the cryptorchid testicle) than dogs with two fully descended testicles (which are not neutered). Castration has some effect on behaviour, but normally just controls aggression and doesn't affect a dog's overall personality. Regards Dr Callum Turner DVM www.vetmed.ucdavis.edu/vmth/local_resources/pdfs/repro_pdfs/ceCryptorchidism2.pdf
Add a comment to Blue's experience
Was this experience helpful?
Brutus
Boxer
8 Months
0 found helpful
Hi, I have an 8 month old Boxer. I took him to get nuetered about 1.5 weeks ago. He has a left sided un-descended testes. The left side where he had the incision mark now has a big ball like lump close to the penis, about the size of a golf ball that you can see and palpate, especially when he rolls on his back. Is this normal?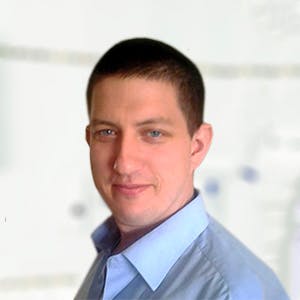 3320
Recommendations
A cryptorchid neuter is more traumatic than a regular neuter and may require a certain amount of cutting especially if the location isn't identified first. Some swelling is normal, but if you are noticing a lump the size of a golf ball you should return to your Veterinarian for an examination to be on the safe side. Regards Dr Callum Turner DVM
Add a comment to Brutus's experience
Was this experience helpful?
Ziggy
Boxer
8 Months
0 found helpful
I have an 8 month old boxer whos has this condition, bilateral Cryptorchidism. We are planning to go get them within the next month. I am just trying to learn more about this condition, does it affect their growth in any way? Are they getting the necessary growth hormones while having this condition?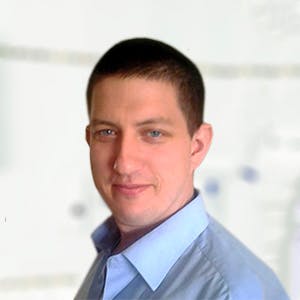 3320
Recommendations
The problem with undescended testicles are that they pose a higher risk of cancer and hormonal issues if they are not removed; there aren't really any lack of hormone issues to be concerned about only the health risks from not having the testicles removed. Regards Dr Callum Turner DVM
Add a comment to Ziggy's experience
Was this experience helpful?
Riley
Dachshund
1 Year
0 found helpful
Hi! We were given a 1.5 year old doxie because he has a retained Testicle and couldn't be breed. We happily took him knowing we'd have to get him neutered. He's underweight, timid, fearful, and pee's every 45 mins or so. He will also go in his crate. The crate is the correct size for him.
My main concern is, can the urinatuon frequency and the peeing in the crate be a side effect of the retained testicle?
I also worry that since he is a year and half are his chances high that he already has cancer from the ball that didn't drop? It's in his abdomen and we have been to two vets for different estimates and he goes Friday for another check up before we book the surgery.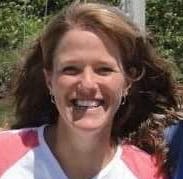 1611
Recommendations
Thank you for your email. It is unlikely that the testicle has become cancerous at this stage of his life. It would be a good idea to have some basic testing done for him, and check his urine and his blood work, to make sure that he doesn't have an underlying infection or systemic problem. He sounds like he had a rough start, and may just need some basic veterinary intervention. I hope that all goes well for him!
Add a comment to Riley's experience
Was this experience helpful?
Louis
Pug
7 Years
0 found helpful
Hi. My pug Louis has a unilateral retained testis that on the advice of our vet was best to be castrated to prevent risk of prostate cancer etc. He had the surgery at around 1 years old. He has had no problems since. Now 7- for the past month has been experiencing trouble urinating and diarrhoea. We have sent for X-rays etc and outcome doesn't look great but vet was very suprised to see calcium growth where he did because he has been neutered. Is it possible the initial castration wasn't performed correctly? Or is there anything we can do to reduce inflammation etc for the time being?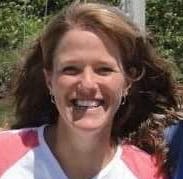 1611
Recommendations
Thank you for your email. Without knowing where the clcium buildup is, or what problems Louis is having, i have a hard time commenting on his previous surgery or any therapy that can be given now. Since your veterinarian can see, him, and his xrays, it would be best to follow up with them, as they can give you n idea as to the best treatment for him.
Add a comment to Louis's experience
Was this experience helpful?
Dexter
Dachshund
13 Weeks
0 found helpful
Hi, we have a 13 week old standard dachshund and currently only one testicle has descended. Is there still a possibility it will descend as we really would like to keep him intact. If it doesn't then we understand we would have to get him castrated. What is the ideal age to have this done? Would it be safe and ethical to leave it until he his 18 months to 2 years old to be sure he has hit maturity, unless he starts any undesirable traits before then of course? I would just feel so much more comfortable knowing he has matured phisicly and mentally.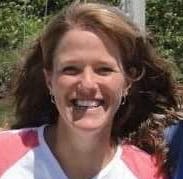 1611
Recommendations
Thank you for your email. Typically, if a retained testicle has not descended by the time Dexter is 6-9 months old, it probably isn't going to come down where it belongs. It would be reasonable to wait until he is 9 months old, and have him neutered at that time if the testicle is still retained.
What would be the latest you would leave it until having him castrated? Thanks
Add a comment to Dexter's experience
Was this experience helpful?
Cash
American Bulldog
10 Years
0 found helpful
My dog is almost 10 yrs. He had only one decended testicle and we finally decided to get him fixed about a year and a half ago. The vet said they did not find the other after looking as long as he was able to. Not sure if this happens or if I should be worried still. I don't want to have to have him go through that again. Also the same vet put him on steroids and antibiotics. It seemed a little while later he was affected by dermadectic mange based on my own research. I avoided the vet and tried home remedies for some time and he seems much better but now he has two red rash spots. One on the left side of his penis and the other under his left armpit. Not sure if this is related to the mange or the undecended testicle, or something else. He doe's chew his feet a lot too. We have tried switching food for 4 months to ensure it was not an allergy. Don't want to go back to the vet since he pushes med's and from what I read the steroids probably made the mange get bad in the first place.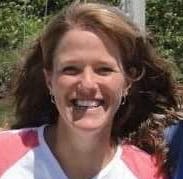 1611
Recommendations
Thank you for your email. I'm sorry that Cash has been having these problems. It is possible that he only had one testicle, but unlikely. The best way to find out would be to test him for testosterone levels. That will tell if that testicle still needs to be located. As far as his skin goes, without seeing him, I can't really comment on any possible diagnosis, but environmental allergies do commonly affect dogs. Demodex is uncommon in older, healthy animals, and if he did have it, it might mean that he has an underlying immune condition that needs to be addressed. It might be best to seek a second opinion from a veterinarian that you can build trust with to have his skin evaluated and see what options there are for testing and/or treatment. I hope that you are able to resolve his problems easily.
Add a comment to Cash's experience
Was this experience helpful?
Husky pup
Siberian Husky
8 Weeks
0 found helpful
I am looking at a male Siberian Husky pup. Dad has both testicles descended and this male pup has both testicles descended. The pup's 2 brothers in this litter each only have 1 testicle dropped at 8 weeks of age. Since the male pup I am looking at does have both testicles dropped, would it be ok to use him as a breeder?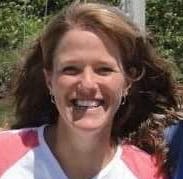 1611
Recommendations
Thank you for your email. Retained testicles does tend to be an inherited trait, so it seems a fair assumption that even though his sire is not affected by the condition that he does carry the gene for it. This pup may also carry the gene for it, and may produce pups with retained testicles. He would probably not be okay to use for breeding, in my opinion. He would be fine as a pet, once he is neutered. The other thing to watch for may be that the 2 affected pups may just be young, and they may drop normally in a few weeks.
My dog has one testicle and he mated with my female dog. In hoping she doesn't get pregnant could he be sterile?
My dog had one decended testice and we had him neutered but they could not find the other. Is this a concern or could it just not be there?
Add a comment to Husky pup's experience
Was this experience helpful?
Deacon
Labrador Retriever
10 Weeks
0 found helpful
I have a 10.5 week old lab and just noticed a small, moveable lump on his belly, just to the right side of his penis. Neither testicle has descended. Wondering if it could be a hernia, or is it possible to see an undescended testicle as a lump on the abdomen? Pup has no other symptoms, lump was definitely not present before today - he loves belly rubs, and we definitely would've noticed a lump. Also, vet will not reopen for another 4 days. Ok to wait to get checked out then?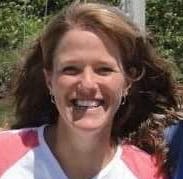 1611
Recommendations
Thank you for your question. It may be a retained testicle, yes, as they are often in the inguinal area. If the lump does not get bigger, start to bother him, or ulcerate or become reddened, you should be fine to wait until your veterinarian opens in 4 days. If he starts to vomit, have diarrhea, stop eating, or become lethargic, you should be seen sooner, but it doesn't sound like he is having any of those signs. I hope that everything goes well for him!
Add a comment to Deacon's experience
Was this experience helpful?
Scott
Griffon
2 Years
0 found helpful
hi, my dog is a griffon 2 years old, he is a Unilateral Cryptorchidism

he made the operation and i ask the to remove only the Retained

testicle and leave the other one.so the dog can live normally. my question for you what is the side effects of removing only the retained testicle and can my dog have puppies or not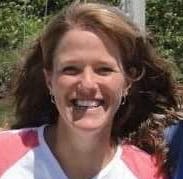 1611
Recommendations
Thank you for your question. There are no side effects of removing the retained testicle. The problems with leaving the normal testicle are that Scott will still be prone to testicular cancer, prostate disease, and behavioral challenges. The other very large problem with leaving the normal testicle is that cryptorchidism is a hereditary disease, and affected dogs should not be bred, from an ethical standpoint.
Add a comment to Scott's experience
Was this experience helpful?
Chico
Chihuahua
11 Years
1 found helpful
Medication Used
Rimadyl, Docusate Sodium & Clavamox
My 11 year chihuahua has bilateral crytptorchildism now has mass in right side which was diagnosed that the testical is in the ingunial canal. The dog has a heart mummur and acl tear. What is treatment and cost?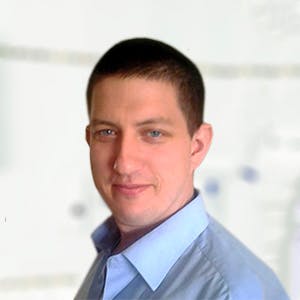 3320
Recommendations
Generally Veterinarians recommend removing cryptorchid testicles at an early age to prevent problems later in life like tumours. Your Veterinarian would remove both testicles during the surgery so that there isn't a chance for the development of any problems with the second; the ACL tear would be also need to be repaired, there are numerous different procedures which may be carried out depending on surgeon preference and other factors. For cost, this varies from Veterinarian to Veterinarian and state to state; you would be better to call a few local Veterinary Hospitals for quotations as a ball park figure is too vague ($1,000 - $4,000 for both surgeries and still may fall outside this range); also the heart murmur severity and the pre-surgery blood tests (generally required in a dog seven or older) may increase the cost of surgery with peri-operative care. Regards Dr Callum Turner DVM
Add a comment to Chico's experience
Was this experience helpful?