Raisin Poisoning in Dogs
Veterinary reviewed by: Dr. Linda Simon, MVB MRCVS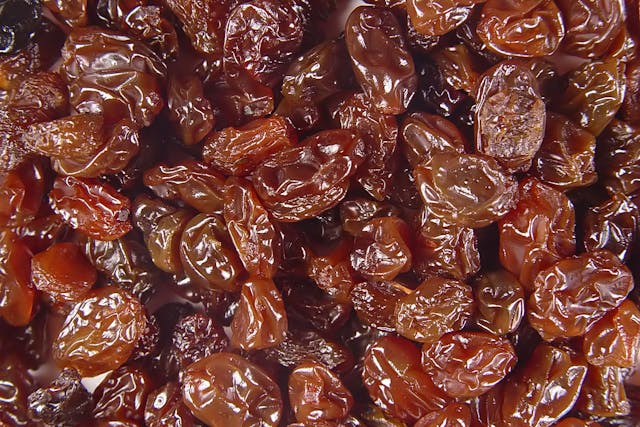 Veterinary reviewed by: Dr. Linda Simon, MVB MRCVS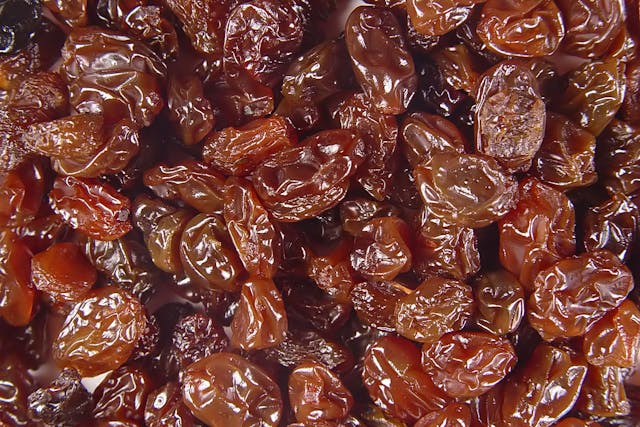 What is Raisin Poisoning?
If your dog eats any amount of grapes or raisins, take him to the veterinarian or animal hospital immediately. However, if it has only been a few minutes since your dog ate the raisins, and you cannot get to a hospital right away, you should induce vomiting. A solution of one teaspoon of hydrogen peroxide per five pounds of your dog's weight should produce vomiting within 10 to 15 minutes. It that does not work, you can try it one more time with the same amount of peroxide. Do not repeat this step more than three times in 30 minutes. If your dog still has not vomited, you need to get him to a medical professional right away. It is a life-threatening emergency and needs immediate treatment.
If enough of the toxin was consumed, your dog if develop gastrointestinal irritation and vomiting in the first few hours of consumption, and within one to three days, signs of kidney failure will be obvious if your dog is not treated. These signs include loss of appetite, abdominal tenderness, fluid retention, tremors, extreme weakness, excessive thirst, and energy loss. This can affect dogs of any breed, gender, age, or size. 
If your dog has eaten any amount of raisins or grapes, you should go to a veterinarian or animal hospital immediately, even if you do not see any symptoms. Failure to do so can quickly lead to kidney failure, and can even be fatal.
Raisin poisoning in dogs is a serious disorder and can possibly result in acute renal (kidney) failure and death. Although the way in which raisins are toxic to dogs is still considered to be unknown, there are several theories, such as mycotoxin (a toxic mold or fungus), metabolic disturbance, or an idiosyncratic reaction.
Raisin Poisoning Average Cost
From 36 quotes ranging from $300 - $3,000
Symptoms of Raisin Poisoning in Dogs
The immediate symptom of raisin or grape toxicity is vomiting, which usually happens within the first few hours. Your dog may seem better after that for about 24 to 48 hours, and then become increasingly ill from kidney failure. Symptoms of raisin or grape poisoning and kidney failure are:
Raisin or Grape Poisoning
Dehydration (dry nose, pale gums)
Depression
Diarrhea
Excessive thirst and urination 
Loss of appetite
Vomiting
Weight loss
 Kidney Failure
Abdominal tenderness
Bad breath
Breathing trouble
Dehydration
Lack of urination n
Lethargy
Top
Causes of Raisin Poisoning in Dogs
The cause of raisin poisoning is the consumption of a toxic amount of raisins or grapes. The amount that is toxic to your dog depends on their weight. The toxic dosage of raisins is determined by the formula 11-30 grapes per kilogram (0.18 to 0.48 ounces per pound) and 32 grams of grapes per kilogram of body weight (0.5 ounces per pound) for grapes. However, some dogs may experience signs at lower doses than this. The best thing to do is not feed your dog raisins or grapes at all and keep them out of reach at all times.
Top
Diagnosis of Raisin Poisoning in Dogs
The veterinarian will first stabilize your dog. He will try to induce vomiting with apomorphine, and perform a gastric lavage, which is done by washing out your dog's stomach with a sterile solution through a tube in his throat. Activated charcoal will also sometimes be used to absorb any toxins that are left in your dog's stomach. There is no definitive test for raisin or grape poisoning, but your veterinarian may be able to find evidence of grapes or raisins undigested in your dog's vomit. A complete physical examination will be done which includes body temperature, heart rate, respiration rate, weight, height, and reflexes. The veterinarian will palpate the abdomen to determine inflammation of the kidneys or stomach. A complete blood count (CBC) will be done as well as blood biochemistry analysis, blood gas assay, and urinalysis. The veterinarian will get some images with x-rays of the abdomen to determine the amount of kidney damage your dog has.
Top
Treatment of Raisin Poisoning in Dogs
After gastric lavage and charcoal treatment, the veterinarian will want to hospitalize your dog for IV fluids and observation for about 48 hours to prevent kidney failure. If your dog is not producing urine, dialysis will be used to remove waste and water from the blood to support the kidneys. Blood chemistry values, including renal enzymes, calcium, phosphorus, sodium, and potassium levels should be monitored for 72 hours. Medications such as furosemide, dopamine, or mannitol can be used in anuric renal failure. Hemodialysis or peritoneal dialysis may be of benefit if available. Basic supportive care and monitoring during hospitalization are important.
Top
Worried about the cost of Raisins Poisoning treatment?
Pet Insurance covers the cost of many common pet health conditions. Prepare for the unexpected by getting a quote from top pet insurance providers.
Recovery of Raisin Poisoning in Dogs
Prognosis depends on many factors including the condition of your dog when arriving and the success of decontamination. The progression of clinical signs can help determinethe outcome. Prognosis is favorable if the kidneys remain intact and supportive care is given right away. If your dog is not urinating, the prognosis is poor. The prognosis is guarded in any dog developing symptoms of toxicosis.
Poisoning in dogs can be expensive to treat. For the "ultimutt" protection against emergency vet care costs, start searching for pet insurance today. Wag!'s pet insurance comparison tool lets you compare plans from leading companies like PetPlan and Embrace. Find the "pawfect" plan for your pet in just a few clicks!
Top
Raisin Poisoning Average Cost
From 36 quotes ranging from $300 - $3,000
Top
Raisin Poisoning Questions and Advice from Veterinary Professionals
Beagle
Two Years
15 found helpful
15 found helpful
ate raisinets and you took hydorgen peroxide.....am i putting her life at risk if i wait 15 hours to take her to my own vet she took the HP 2 hours ago and seems fine. She is about 30 pounds
Dr. Sara O. DVM
15 Recommendations
Hello some dogs are just fine and have no symptoms. Other can have severe issues. It would be best fir your vet to see him
July 11, 2021
Was this experience helpful?
Chihuahua
Nine Years
14 found helpful
14 found helpful
Dog ate one (1) chocolate / peanut butter yogurt covered raisin: SUN-MAID. It was from a small box 0.75 Oz / 21 gram and was one of the smaller pieces. It happened about 45 to 60 minutes ago.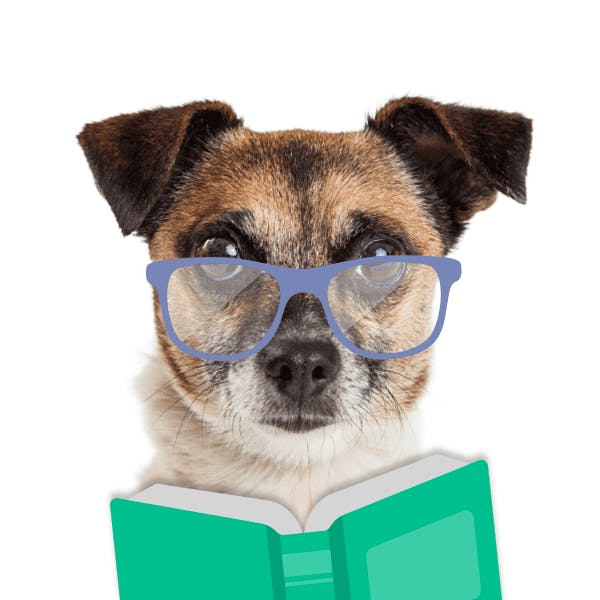 Dr. Linda S. MVB MRCVS
14 Recommendations
Hello, you are through to Dr Linda. Chocolate is toxic but not at such a small dose. Raisins are toxic and, while eating one is unlikely to be a concern, we can't say this for sure. In some dogs, they can be extra sensitive to raisins and may develop acute kidney failure after eating even a small amount. Due to this, a vet visit is best to induce vomiting ASAP.
April 18, 2021
Was this experience helpful?
Raisin Poisoning Average Cost
From 36 quotes ranging from $300 - $3,000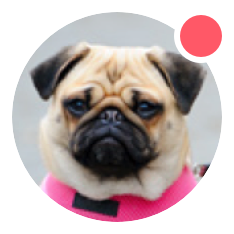 Need pet insurance?