What is Panting After Giving Birth?
Panting is a normal part of giving birth. This shouldn't come as a surprise considering how difficult labor and recovery can be for any creature who goes through the process of delivery. During birth and for a short amount of time afterwards, your dog will most likely pant heavily. This is completely normal and should not be a cause of alarm. If, however, the panting continues past the first day and happens frequently during nursing, this is something that will need to be addressed. While stress and exhaustion can be a factor in prolonged panting, more often than not the underlying issues are much more serious.
Incomplete birth
Milk fever
High temperature
Heart problems
Pain
Hypothyroidism
Regardless of what may be causing the postpartum panting, it is always best to get medical attention to your dog as soon as possible. This is because while some issues may not be life threatening immediately, prolonged treatment could potentially cause irreparable damage or death.
Book First Walk Free!
Why Panting After Giving Birth Occurs in Dogs
While panting immediately after birth is a completely normal occurrence, prolonged panting is not. If this issue continues the following day after delivering puppies, your dog may be experiencing problems such as: an incomplete birth, milk fever, a high temperature, heart problems, pain of some sort, or hypothyroidism (rare).
Incomplete Birth
If panting continues for a few hours after birth, it may be due to an unborn puppy or the late delivery of the placenta. Regardless of which it is, if you are inexperienced with puppy delivery, it would be best to contact your veterinarian for medical support. There are a few medications that can be given to help move the placenta along after it has been determined that there are no puppies remaining within the womb.
Milk Fever
Also known as eclampsia, puerperal tetany, and hypocalcemia this condition is indicates low blood calcium levels. One of the major symptoms is excessive panting, and while it may not seem serious at first, prolonged treatment can result in death. Sometimes after giving birth, usually occurring within the first 4 weeks of delivery, a mother dog may have trouble maintaining healthy calcium levels as a lot of her own supply is passed through to the pups within her milk. This leaves the mother with a serious depletion of calcium and can result in milk fever, which will then need to be treated immediately by your veterinarian.
High Temperature
A high temperature is most always a sign of something more serious and should be checked out as soon as possible. After birth, regular temperature for the mother will be around 101.5 degrees Fahrenheit with a one-degree variation allowed. If it is any higher than this, severe panting will occur. This is an indication that something is severely amiss and you will want to receive medical attention for your pet immediately.
Heart Problems
Some more serious problems could appear after birthing due to the stress put upon the body. Examples of heart problems that can cause panting are heartworms, congestive heart failure, and heart murmurs. If you notice that your dog's panting is paired with lethargy and coughing spells you will want to get her to the vet as soon as possible in order to be diagnosed.
Pain
If panting continues longer than a day after birth, there may be some underlying issue that cannot be seen from the outside. Complications from birth can cause a lot of pain to a new mother, and can be quite common with a first pregnancy. Monitor your dog carefully and if the problems persist or worsen, seek medical attention as soon as possible.
Hypothyroidism
Hormones can become unbalanced after birth. The thyroid and pituitary glands are responsible for producing hormones that help to regulate the body. Hypothyroidism occurs when the thyroid develops an issue that causes those hormones to become unbalanced. Metabolism will then slow down and can cause serious issues such as paralysis and coma. One of the most common reasons for this to occur is a decrease in hormone production, such as after a pregnancy. While hypothyroidism can be easily treated, if left unattended it can be deadly. If you notice prolonged panting paired with lethargy, heat seeking tendencies, dry dull coat, loss of muscle coordination, and weight gain without increased appetite you will want to get your dog checked by a vet immediately.
What to do if your Dog is Panting After Giving Birth
Panting is completely normal after birth, so it is extremely important to monitor your dog carefully in order to determine whether or not it becomes prolonged. Typically, the panting should stop a few hours after birth and the mother has time to relax and recover. If it does not stop, however, you will want to seek medical assistance in order to determine the underlying issue of the panting.
While the act of panting itself is not harmful and should not cause any concern, prolonged postpartum panting can be a symptom of life threatening issues so it is vital to visit your vet in order to receive treatment.
Prevention of Panting After Giving Birth
After birth, mother dog should be monitored constantly for the first week. She should get plenty of rest and return to eating and drinking normally without any complications. If she does not respond quickly and seems lethargic, paired with prolonged panting, a vet may need to be consulted. Checking her teats regularly to ensure that there is no redness, heat, swelling, or irritation can help to catch any sign of milk fever in the early stages. The milk should be white and a normal consistency; any discoloration can mean the presence of bacteria which is harmful to the pups and mother alike.
By speaking with your vet often and monitoring your female diligently after birth, any complications should be easily caught and corrected. Most pregnancies go smoothly, but for older dogs or a first pregnancy it is always important to pay close attention to the behavior of the mother in order to prevent any sort of injury or fatal problem.
Cost of Panting After Giving Birth
Treatment cost will vary depending on the cause of your dog's panting. For instance, if your dog is diagnosed with hypothyroidism, the cost of treatment can range from $500 to $2000. If your dog is diagnosed with milk fever, the cost of treatment will vary based on living costs and the severity.
Panting After Giving Birth Questions and Advice from Veterinary Professionals
Jada
Siberian Husky or Alaskan Husky
3 Years
0 found helpful
My husky gave birth 2 days ago (6 pups) the run dies yesterday but the other 5 seem to be doing well. I've noticed today that when they nurse she pants very heavily for a few minutes. Shes eaten but hasn't really drank any. I still continue to offer it to her. She's only left their side to quickly go out to use the bathroom twice. Is this normal or should I be concerned?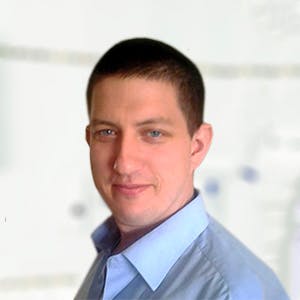 1811
Recommendations
Panting after whelping is normal and may occur on and off for a week or two after whelping and in most cases is attributable to pain; if Jada is otherwise in good spirits I would keep an eye on her but try offering her water with a syringe slowly in the mouth or by mixing some water with some wet food for her. Other causes may be due to fever, retained pup, hormonal issues, low blood calcium (eclampsia) among other causes; if you are concerned, get her checked by your Veterinarian. Regards Dr Callum Turner DVM
Add a comment to Jada's experience
Was this experience helpful?
priscilla
shi zhu
3 Years
0 found helpful
my shi tzhu gave birth to her 2nd litter about 36 hours ago and all puppies are fine, (5) she is still panting . she did have a hard labor this time and panted and shook 20 hours before pushing. then took 3 hours to deliver, while first litter was done in less than 2 hours from start to finish. she is eating and drinking and going to bathroom. should i worry about panting? nipples look fine and pups are nursing.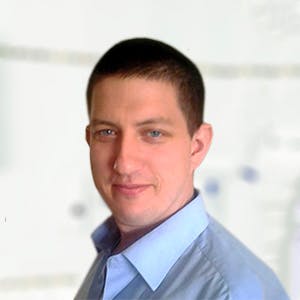 1811
Recommendations
Panting after whelping is a relatively normal reaction since whelping is a painful process (especially when they don't get any painkillers or epidurals during whelping!); the panting may also be a indicator of ill health including infection, fever, hypocalcemia among other problems. If Priscilla is otherwise in good health, I would keep an eye on her but if you have any concerns you should take her into be checked out. Regards Dr Callum Turner DVM
Add a comment to priscilla's experience
Was this experience helpful?
Klein
German Shepherd
Almost 2 years
0 found helpful
My dog Klein gave birth yesterday and I think it went well but when she brestfeeds her puppies, she pants notably heavy. Is that okay? I've checked her teats and there isn't any redness or swelling.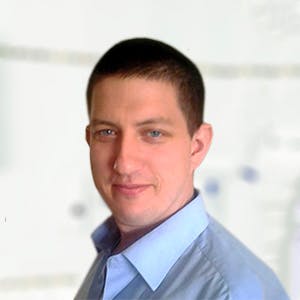 1811
Recommendations
I am sure any human mother can tell you that labour is a painful process even when they are given pain management; so a dog panting after whelping in response to some pain and discomfort isn't a surprise. Keep an eye on Klein, but you should see the panting reduce over time and it is positive she is allowing nursing. If you have concerns, it would be best to pop to your Veterinarian for a once over to be on the safe side and to put your mind at rest. Regards Dr Callum Turner DVM
my shi tzhu gave birth 36 hours ago and is still panting, she is nursing fine and have eaten several times and drinking and has both peed and pooed. just not sure about the panting still, should i call vet?
Add a comment to Klein's experience
Was this experience helpful?