What is Aggressive at Night?
Aggression can be unnerving for any dog owner, regardless of the time of day. Barking, lunging, growling, and biting can become intense and scary if your dog becomes nervous. But if your dog becomes more aggressive when the sun goes down, it may be a sign that something may be wrong. Even peaceful and loving dogs can have issues that can cause nighttime aggression, even towards family that they are very familiar with. Keeping a record of the incidences of aggression, along with any activities or triggers that may have caused them, can help both you and your veterinarian determine why this might be happening. Reasons can include:
Anxiety
Protection aggression
Serotonin
Vision loss
Hearing loss
Cognitive dysfunction
Medication
Book First Walk Free!
Why Aggressive at Night Occurs in Dogs
Your dog may be exhibiting aggression at night due to various conditions.
Anxiety
Anxiety can come in many forms. Fears and phobias can result from a traumatic event or situation that your dog remembers and may associate with nighttime, darkness, or even with something that occurs in your particular household in the evening. If your dog shows signs of anxious and nervous behavior at night, he may be afraid of something, and may lash out aggressively to unknowing family members.
Protection Aggression
Protection aggression is a territorial behavior, and is often shown towards people or animals that are viewed as a threat to the property. It may be that your dog is more nervous at night, or that due to the quiet, he hears perceived threats more easily. Your dog may be on alert for predators, a real fear in the wild, or may be trying to do his duty and protect his family.
Serotonin
Serotonin is a neurotransmitter that helps to regulate emotions and the sleep cycle. If serotonin levels are abnormal, it can disrupt and even reverse the sleep-wake cycle, causing your dog to more awake and alert during the night. If you've noticed your dog sleeping more during the day, and completely awake at night, this may be what's going on. Certain medications have been implicated in causing an excess of serotonin, which can result in aggressive behaviors, vocalization, muscle twitching, and even seizures.
Vision Loss
Dogs can experience a decrease in eyesight that can lead to blindness due to age, hereditary disorders, infections, or glaucoma. If your dog is having trouble seeing, he may become more anxious at night when it is already harder to see. Signs this may be an issue for your dog can include confusion in new or changed environments, clumsiness, disorientation, and bumping into objects. He may also have certain telltale signs that are visible in his eyes, such as squinting, tearing, reddened eyes, a weak blink response, and light avoidance.
Hearing Loss
Your canine companion can also experience partial or total hearing loss than can be temporary or permanent. This can also occur from age, or from an infection, waxy build-up, inflammation, tumor, or obstruction by a foreign object. A clear sign that your dog is experiencing a loss of hearing is a lack of response to his name, commands, clapping, or other noises. He may not even hear you enter the room, which can cause anxiousness or aggression if startled.
Cognitive Dysfunction
As dogs age, they can develop dementia or cognitive dysfunction. This can affect everything from when your dog sleeps, to recognizing people or his environment. His sleep cycles may become disrupted, he may become lost in the house, and he may become increasingly nervous or on alert. Aggression during these periods is a signal that your dog is confused and possibly scared. Signs your dog may be experiencing cognitive dysfunction can also include an increase in vocalization, aimless wandering, staring at a wall or an object for a length of time, disorientation, and changes in appetite and social interactions.
Medication
Certain prescription medications have the potential to cause aggression, serotonin syndrome, or even seizures in dogs. Most of these medications are generally prescribed for behavioral issues, such as antidepressants, antipsychotics, and MAOIs. Other drugs include certain appetite stimulants, amphetamines, opioid painkillers, antivirals, cough suppressants, and drugs prescribed for Parkinson's disease.
What to do if your Dog is Aggressive at Night
The best thing to do if your dog becomes more aggressive at night is to note any and all stimulus around him that may be causing or triggering the behavior. Alert your vet to these observations, as well as to any other symptoms you have seen in your dog. Accurately describe his eating and sleeping patterns, and any history of medications that he has been prescribed or may have accidentally ingested.
Your veterinarian will want to determine if there is a physical reason behind the behavior. A physical exam will be performed, complete with hearing, vision, and neurological testing. This can reveal any sight, hearing, or cognitive issues. Bloodwork, a urinalysis, and a fecal test may be helpful in determining any infections, as well give a picture of your dog's overall health. They can also point to a possible case of serotonin syndrome. X-rays may help to locate an obstruction or tumor. If there is not a physical reason found, then your vet will look at anxiety or aggression as behaviors to be treated.
Medical issues will be treated accordingly. Drug and dietary therapy may help to ease the signs of cognitive dysfunction. Any obstructions, wax build-ups, or tumors in the ear canal can be surgically removed to treat hearing loss that is not permanent. Infections can be treated with antibiotics. Hearing aids are available for dogs. Glaucoma can be treated with medications or surgery, but most dogs will lose their vision completely within a matter of years. Serotonin syndrome can be treated by supplementing dietary tryptophan, a precursor of serotonin production. An overdose or negative reaction to medications that may be the cause can be treated if caught early enough. Activated charcoal can help to prevent absorption in the digestive system, and vomiting may be induced. Fluid therapy and drugs may be prescribed to control the resulting symptoms of an overdose.
You may need to engage in behavioral training techniques to manage anxiety, aggression, and a change in sleep cycles in your dog. Increasing joyful activities, such as walks and playtimes, can give him the exercise he needs to be able to rest at night. Creating a nighttime routine can help to train your dog to recognize when it is time to relax. Older pets may need orthopedic beds or a more protected sleeping spot to minimize discomfort and the element of surprise by an unwitting family member. For those dogs with cognitive dysfunction, hearing or vision loss, be sure your dog knows you are there with a soft pat or by calling his name. Anxious and aggressive dogs can benefit from desensitizing and counterconditioning techniques to retrain them to be calm during the night.
Prevention of Aggressive at Night
Prevent anxious and aggressive behavior through socialization and positive training in your dog's early years. It may not always be possible to predict a fear, but knowing your dog's trigger can help you to prevent it from occurring, remove your dog from the situation, or retrain him.
Regular check-ups can reveal the presence of many types of conditions, including eye and hearing loss, infections, and imbalances in the body that can lead to conditions such as serotonin syndrome. Feeding a healthy, appropriate diet can ensure that your dog is receiving all the nutrients he needs to maintain a healthy body.
Cost of Aggressive at Night
Treatments for nighttime aggression can vary considerably, and will depend on the reason your dog is exhibiting this behavior. Overall, costs can range from $200 to $3500. While hearing loss and glaucoma can average $350 to $900 respectively, a more complicated issue such as serotonin syndrome can cost around $2400. Aggression can be a difficult condition to treat, and can average $575.
Aggressive at Night Questions and Advice from Veterinary Professionals
Ralphy
Mixed
6 Years
0 found helpful
we have had our dog for 6 years we got him when he was only 6 weeks old he has always been a loving member of our family but within the last couple of months only at night time he is attacking our 12 year old daughter and is actually bit her and drew blood but during the day he loves her to death it's at night if she walks in the room where he's laying he'll just lunge at her and attack her what could be causing this please help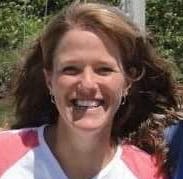 1076
Recommendations
Ralphy may be having a problem with his vision, or other medical problem, that is causing this behavior. It would be a good idea to have him examined by a veterinarian, as they can look at his eyes and assess his general health and see if anything physical may be going on to cause the behavior. I hope that everything is okay with Ralphy.
Add a comment to Ralphy's experience
Was this experience helpful?
Frankie
Puggle
8 Months
0 found helpful
Frankie is an incredibly friendly dog to everyone she meets, though at night and only at night she becomes quite aggressive towards my father. It first started with growling and lunging but then progressed to biting and slightly more aggressive behaviour. Yet again she only does it at night and overall is very friendly, any thoughts on how we can try to correct this behaviour?? Thanks :)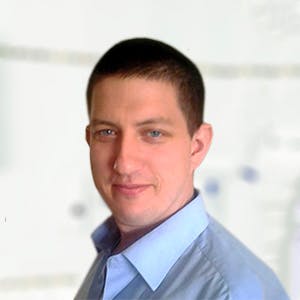 2491
Recommendations
This certainly does sound like a behavioural issue and may be triggered by one of many different things, something may have occurred at night involving your father leading Frankie to have some mistrust of him which may be due to simple things which we (humans) wouldn't even notice. It is important to give Frankie reassurance and together with your father show Frankie at night that there isn't anything to be afraid of. We have a training guide below on stopping a dog from attacking, we don't seem to have one covering Frankie's specific issue however towards the bottom of the page there is a section where you can ask a certified dog trainer a question. Regards Dr Callum Turner DVM https://wagwalking.com/training/stop-attacking
Add a comment to Frankie's experience
Was this experience helpful?
Twix
Yorkshire Terrier
6 Years
0 found helpful
Has Symptoms
Growling, biting, lunges.
I have had my dog sinshe was 6 months old. And now it's been 5 years . 8 months ago she has started growling, lunging, and snapping at me. And it's only at night time. She started this and it was happening maybe 1 time every few weeks. Well the next 3 months its its maybe 2 to 3 times every 2 weeks. Well in the last 2 to 3 months it's every night and now some days to. I have had a full blood work done on her. And a vision test, and still no help. I have had her at 2 vets and neither one can figure it out. She's got anxiety every since I got her. She's been on Fluoxetine 10MGS. Half in the morning and half in the evening. I thought she might be starting to have dimentia. Can you help me with her?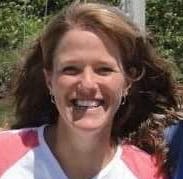 1076
Recommendations
I'm unfortunately not able to help very much over an email with this behavioral problem that she is developing, but since you have had her examined by her veterinarian and she has gotten a clean bill of health, you would be best to hire a good trainer to work with her at this point. He behavior seems to be escalating, and unfortunately we can't ask her what is going on! A good trainer will be able to pinpoint the cause of her behavior and offer advice on how to curb that aggression. She is quite young to be suffering from any dementia, and without any other neurologic signs, it is unlikely a problem with her brain - most likely it is a behavior that you are unwittingly let happen since you don't know what is causing it. Your veterinarian will be able to recommend a trainer in your area that they recommend, and you just want to make sure the trainer works with positive reinforcement techniques vs punishment. I hope that all goes well for her!
Add a comment to Twix's experience
Was this experience helpful?
Leila
Lab golden retriver
2 Years
0 found helpful
My dog is a goldador who is as sweet as can be. I've had her for about a year now, and got her from a service dog trainer. She is in training to be my service dog, but when I walk her at night she lunges at men coming up to us. The trainer said she hasn't seen any aggressive behavior from her before, so I'm lost on what she needs. I take her out into public places for her training and she does really well. Even on the bus with closed quarters she does great. This behavior, the aggression, only popped up in the last few week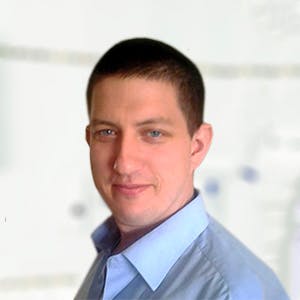 2491
Recommendations
This behaviour needs to be addressed before it becomes a habit, the link below is to a training guide we have on training a dog to not attack strangers; there is also a section towards the bottom where you are able to consult a certified dog trainer which may be useful as well for you. Regards Dr Callum Turner DVM https://wagwalking.com/training/not-attack-strangers
Add a comment to Leila's experience
Was this experience helpful?
cooper
Australian Kelpie
5 Years
0 found helpful
Has Symptoms
sometimes trying to bite us
hello i have a kelpie and his names cooper. we have noticed that he's an amazing loving dog during the day but quite growly and showing his teeth quite a lot at night. he is only 5 and is on no medications at all. we are quite worried as he does it when we give him attention and then he growls at us and shows his teeth then he wants to be petted. its juts got us very confused.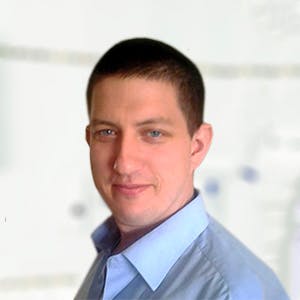 2491
Recommendations
Aggression can be difficult to manage, you should think about what else is occurring at night which may be triggering these episodes; sometimes a bad past experience, an object or person can trigger aggression. Unfortunately there is no quick fix and you may need to get a Behaviourist or Trainer to help you in person. Reassurance is key but it may take a long time for Cooper to be comfortable at night; as I mentioned, look for triggers or anything else which may be causing him to be scared. Regards Dr Callum Turner DVM
Add a comment to cooper's experience
Was this experience helpful?
Jadzia
Jack Russell Terrier
17 Years
0 found helpful
Our jack Russel is 17 and is experiencing dementia. Although she will go in circles during the day, at night she is much worse. We give her melatonin around 6 p.m. but it does not seem to help much. She has been checked by a vet and is healthy for her age. Her circling is getting worse and she is distressed and almost seems to be in some kind of seisure. What can we do to help her?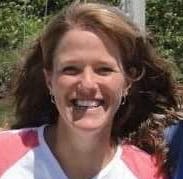 1076
Recommendations
There are not very many treatments for cats with dementia, unfortunately, and as they age, some cats do go through brain changes. I'm not sure if her blood pressure has been checked, but I have found that some cats have high blood pressure as they get older, and I think they may get headaches or similar types of conditions that cause them to vocalize and display odd behavior. If your veterinarian hasn't considered that, it would be worth checking.
Add a comment to Jadzia's experience
Was this experience helpful?
Minnie
Chihuahua
2 Years
0 found helpful
I have a 2 and half year old Chihuahua called Minnie that we have had since 12 weeks old and about 6 months ago we got 2 new puppies who were also about 12 weeks old. The Chihuahua has always been a very protective dog over me and did sometimes growl if my partner came near me when she was sat on or near me. When we got the puppies Minnie was protective to start with but gradually calmed down and is now a lot better and she plays etc with the puppies now. All of sudden she has started to get very aggressive towards the puppies during the night. They all sleep on the bed with me and my partner but this has only happened when my partner has not been home. She is a lot more protective regarding barking and noises she hears on a night time when i am alone but it seems she is during the night standing over the puppies and growling for no reason (they are asleep may i add) and when i try to move her she snaps at the puppies and growls at me. Is this something i can put down to her being protective or should i be worried?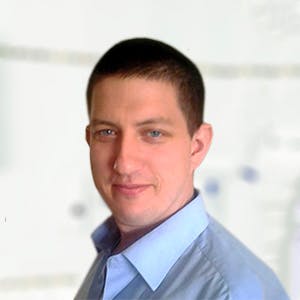 2491
Recommendations
It is difficult to say what the specific cause for this behaviour but you should be taking corrective action to punish Minnie for these outbursts so she knows it is unwanted behaviour; either manually restraining her until she calms down, placing her in another room or a crate to show that the behaviour isn't wanted (you may need to do these actions repetitively until she gets the message). This is something to get resolved now, the longer you wait the more difficult it will be to correct. Regards Dr Callum Turner DVM
Add a comment to Minnie's experience
Was this experience helpful?
Hershey
Labrador Retriever
3 Years
0 found helpful
Hi. I adopted Hershey, a chocolate lab (possible pit mix), from the humane society when he was estimated to be 2 years old. He was found wandering after a hurricane with no ID tags. I have had Hershey for one year now. His most recent vet check-up was good in 11/2017 and he weights 85 pounds. He is a very loving dog; however, in the last couple of months he has started showing sleep aggression. It seems as if he is fighting something in his sleep and is distraught. Twice while on the couch with him he lunged forward, bared teeth, growled and bit. When I called his name and said "off" he looked completely confused as if he had no idea what had happened. However, one night this week he was even more upset in his sleep than before. He lunged at me snarling and bit again, but it took longer for him to stop. Then as I stood to take care of my blood dripping arm he lunged and bit again. He has never shown aggression towards me except the recent sleeping incidents. I no longer sit with him on the couch and now crate him when I go to bed. However, I am afraid of him when he is asleep at other times during the day or early evening. He has always been sensitive to loud noises and is also terrified of thunderstorms. Any advice?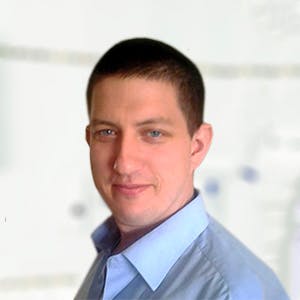 2491
Recommendations
We don't know of Hershey's history before he was found and we have no idea how traumatic the experience of the hurricane may have been; this is certainly a behavioural issue than an actual medical issue. These cases are never straight forward and I am not going to be able to offer any specific advice to you with a single post since the issue is when Hershey is asleep, if it was a conscious act it is easier to modify with behaviour. I would start crating him when he normally goes to sleep so he isn't a danger to you or himself and monitor him; you should return to your Veterinarian for another examination to see if there any any changes with him in the four months since his last physical examination. Regards Dr Callum Turner DVM
Add a comment to Hershey's experience
Was this experience helpful?
Cadbury
Indian pariah
8 Months
0 found helpful
My dog is very social and people friendly and remains pretty active and happy throughout the day, however as the night proceeds, she tends to start barking every night (usually after after 8pm) and also starts to bite my hand at every chance she gets. This has been happening since 4 weeks and I'm very disturbed because neither the trainer nor my dog's vet can decipher this sudden change of my dog's behaviour at night. Can anybody here please help me?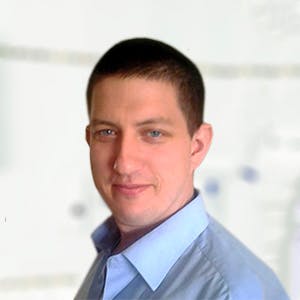 2491
Recommendations
Sudden changes in behaviour like this may be associated with a traumatic event which occurred a few weeks ago, the event may be insignificant to you but a dog who cannot make sense of it may be frightened of the night now and bites etc… due to fear or anxiety. I cannot recommend much apart from giving constant reassurance and ensuring that she is comfortable; think about anything which occurred or changed at night just before this behaviour started. Regards Dr Callum Turner DVM
Add a comment to Cadbury's experience
Was this experience helpful?
Dom
Dalmatian
1 Year
0 found helpful
I have a one year old dalmatian that is always very cuddly and sweet. He will come and sit with me on the couch or my bed and he insists on being cuddled up close to me. Only problem is when he is resting and I move slightly he will growl and kind of sit up alert. If I move suddenly he will growl, jump up like he is terrified and walk around a little bit. Sometimes right after he has jumped up he looks slightly confused. Then he will come right back and cuddle up to me again as if nothing happened. He only just started doing this two month ago since he was neutered. He is a very talkative dog during the day and is not aggressive in any other way. He is a great dog but I think something is bothering him that I need to fix because it is defiantly upsetting him. I also don't want his aggression to escalate.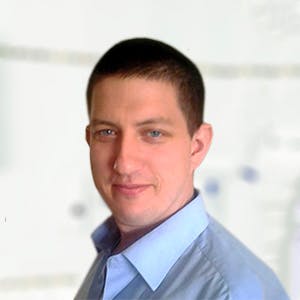 2491
Recommendations
Dalmatians are prone to many issues including blindness, deafness among other issues; it is possible that Dom is being startled at night with movement and it is confusing him or he is unsure about what is happening. It would be best to have him checked over by your Veterinarian to ensure everything is alright medically before looking at behavioural issues. Regards Dr Callum Turner DVM
He had both his vision and hearing tested before purchase. As well as when he got neutered the ran some blood tests which all came back in perfect health.
Add a comment to Dom's experience
Was this experience helpful?
Clyde
Lab mix
2 Years
0 found helpful
Has Symptoms
Snapping, ears pinned back, jumpy
We have lab brothers that are almost 2 years old. Clyde has always been the fiestier of the 2, (he's smaller) and I have noticed recently what I would think is guarding behavior (very protective of food...he will actually eat all of his food then force his bigger brother away from his bowl) they have scuffled some over food so we keep them separate or monitor when we are feeding now. Recently, clyde has started snapping at myself or my husband at night if we reach over to pet him.It's not every time and not every night. He usually sleeps on the couch while we are watching tv in the den, and he has never bit, but will snap. No growling and doesn't show his teeth. It seems like he has a different look in his eyes during this time. Ears are usually laying back and flat. They had a good bill of health at 1 year check ups. My husband is very leery because we have a 10 year old in the house. During the day, he is a total cuddle bug. He does show jealousy when his brother comes to love on either of us and will push his brother off of my lap and lay across me. We just don't want him being aggressive. Can he be helped??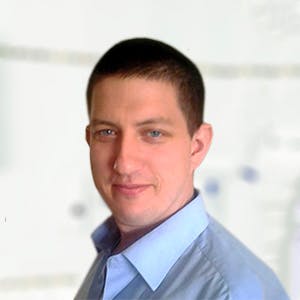 2491
Recommendations
Any aggressive behaviour needs to be met with disapproval; whether it is holding him down by the scruff of the neck, placing him in another room along after a verbal warning, withholding affection or another method. There is no fixed method of managing these outbursts in a dog Clyde's size, but the longer you don't address the problem the more difficult it will be to correct. It is possible that the snapping when being petted may be due to him be startled, caught off guard or may be due to pain in the area being petted. I cannot say what the specific cause is, but you should visit your Veterinarian to rule out medical causes and a Behaviourist to work on everything else. Regards Dr Callum Turner DVM
Add a comment to Clyde's experience
Was this experience helpful?
Fonzie
Blue Heeler
3 Years
0 found helpful
Fonzie is part blue heeler part basset hound. I Dont let him in the bedroom at all, nor has he ever tried to come in. But when I turn the TV off, turn the lights down, and put his pillows on the couch, as well as dog bed...I go to pet him before I go to my room to go to bed, he shows his teeth and growls at me. He is a rescue. He just started doing this in the past month(I've had him 6 months now). Its strange, he looks like he wants to bite me but he holds his head low like he thinks I'm going to hit him. I've never hit him, I use positive reinforcement to train. But he can not continue this behavior. What could cause this? He is a total love bug all day till I go to bed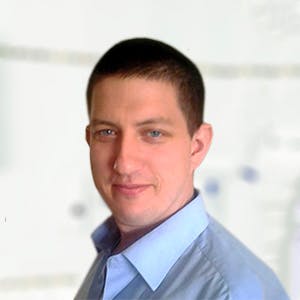 2491
Recommendations
Do you always pet Fonzie in the same place each night? If you normally stroke his head try stroking his back instead. The reasons for sudden aggression in a dog which receives love and care can be complex and may take time to narrow down; physical problems may cause pain whilst being petted in a particular area which leads to this behaviour, other causes like occurrences in his history which may be triggered are a big unknown in rescue dogs. I would have Fonzie checked over by his Veterinarian to detect if there is a medical problem or a behavioural problem as medical problems may occur suddenly leading to behavioural changes; if Fonzie is given a clean bill of physical health, behavioural issues can be explored. Regards Dr Callum Turner DVM
My German Shepherd/lab retriever is 4 years old and we got him from the humane society about 4 weeks ago. He was fine at first but within the past week or 2 he's been very agressive at night, biting, acting and he doesn't stop. My sister was up all night with him one night. We've resorted to putting him in his cage now Because we need sleep for work/school. I'm getting worried.
Add a comment to Fonzie's experience
Was this experience helpful?
Benji
Lhasa Apso
4 Years
0 found helpful
Right my grandma has 2 dogs which i can stroke or walk past when sleepy but with mine even when he's tired or you go near him he tries to bite me is this normal?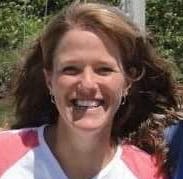 1076
Recommendations
Thank you for your email. Biting you is not good behavior, and Benji would probably benefit from some training classes. Your veterinarian will be able to give you the names of trainers that can work with him.
Add a comment to Benji's experience
Was this experience helpful?
Snoopy
Beagle
4 Months
0 found helpful
Has Symptoms
Growling, Biting, Howling,Snapping
Hello, I have a 4 month male beagle. I recently got him 2 weeks ago. I wasn't having any problems with him until recently. I started noticing that while playing or in bed, he will start growling. Which I thought was normal but then it started getting out of hand. During the night when my family and I are ready in bed to sleep, he begins to growl, howl, scratch and pull anything he sees. He does not sleep with me instead he sleeps in his own bed next to mine. However, when I try calming him down, he begins to become more aggressive which is becoming more of a concern for me because I have little siblings. Is there anything I could do? I recently just took away all his belongings to show him that he's not being a good dog but is there something I should be worried about? Please help.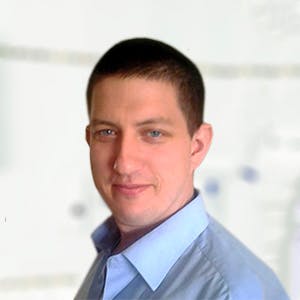 2491
Recommendations
It can be difficult to determine what is going on in a dog brain and what is logical for them or not; in these cases you need to punish firmly with physical restraint (not hitting or anything). When dogs are young they respond well to being restrained as a punishment and will quickly catch on that their behaviour isn't wanted, this will become more difficult as Snoopy ages. If the growling continues, place him in another room or place him in a crate to enforce disapproval. Regards Dr Callum Turner DVM
Add a comment to Snoopy's experience
Was this experience helpful?
Illidan
Mix
6 Years
0 found helpful
My dog is the sweetest and kindest dog...To me and my wife. and once we get him used to someone new that we introduce in our house he is the same with them. He does snip at people he dosnt know that try to pet him. he has been like this with us since we met him in the shelter. However when we take him out at night he seems to get aggrisve and trys to go after anyone who gets near. he will bark and strain against his leash. and if he gets free he will go after and try to bite them. this seems to only be at night as far as i can tell.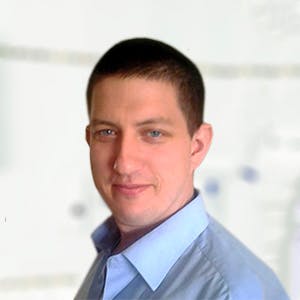 2491
Recommendations
Aggression at night may be due to protecting you, unsure of surrounding do to poor eyesight or hearing or another cause; you need to try to punish Illidan for these outbursts of bad behaviour and find a way to show that you disapprove of the behaviour either by physical restraint (if less than 20lb), ignoring him, placing him in a different room or withholding treats etc… Each case is different and should be treated as such, you may need to consult a Behaviourist. Regards Dr Callum Turner DVM
Add a comment to Illidan's experience
Was this experience helpful?
Simba
Shih Tzu cross
4 Years
0 found helpful
Hi my 4 year old shih tzu cross has recently become aggressive when getting put to bed. For about 3 years he slept in my room but due to him constantly waking me up I had to move him to the laundry to sleep at night. He has a nice bed and responded to it well. But after about 4 months he started wining non stop as well as barking and scratching the door, he would go on for about 15-20 minutes before eventually stopping. That happened for about 2 months and has stopped now but instead he growls and goes to bite (never has actually biten me) whenever I try to take him to bed. It's getting really bad and honestly it makes me scared of him at night, even though during the day he is the sweetest dog. I just don't understand why it started happening if he was doing really well with the change to the laundry for about 4 months, and I can't think of anything that really changed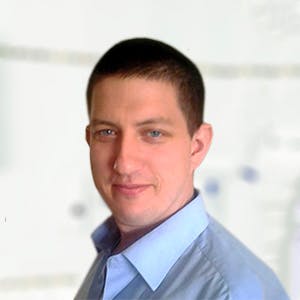 2491
Recommendations
Behavioural issues like this can be difficult to pinpoint, it may be that there is a noise or something else which is causing Simba to be scared of the laundry room and he is reluctant to go there. When he shows signs of aggression you should punish him by picking him up by the scruff of the neck (support his rear end) and then place him in the laundry room and leave him there, if you feel comfortable enough restrain him on his side as part of the punishment. If you don't see any improvement, try a different room one night to see if it is the room or the separation. Regards Dr Callum Turner DVM
Add a comment to Simba's experience
Was this experience helpful?
Finn
German Shepherd Dog
3 Years
0 found helpful
I have a 3 year old German Shepherd/Norwegian Elk Hound mix male. My daughter brought this dog into our home when he was a puppy. She has since moved out and he has become my dog. Since he was a puppy he tended to listen to me more. If I am not around him or paying him any attention he will bark until he is by my side. My husband has insomnia and is often up in the middle of the night. Lately our dog has started growling and lunging at my husband when he walks into the bedroom. Sometimes he will stand over me and act like he is trying to protect me. I can yell at him, grab his collar and force him to the ground, so he cannot lunge at my husband and hurt him. During the day, my husband and him get along just fine. I need to do something about this before someone gets hurt.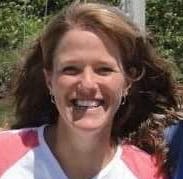 1076
Recommendations
Thank you for your email. It seems that Finn is very protective of you, but i agree with you, you need to be able to control his behavior. Without seeing him, I can't really suggest any solutions. What would be a good idea woudl be to seek the help of a behaviorist who is able to train aggressive dogs. They will be able to work with you, and Finn, and help everyone understand each other. Your veterinarian will be able to recommend a suitable trainer for you. I hope that things go well for Finn.
Add a comment to Finn's experience
Was this experience helpful?
Ralphie
Jack Russell Terrier
2 Years
1 found helpful
Has Symptoms
Ears back, growling, baring teeth
Medication Used
Heartworm protection. Flea/tick med
Hello, I just adopted a rescue dog named Ralphie, a Jack Russel terrier mix, two weeks ago. He is generally very loving, spunky and loyal. Before I took him in, he had first been in an overcrowded shelter. Then a no-kill shelter took him on and he was shuffled among foster homes several times within a week. I live in an apartment, so I've been walking him five times daily during the week, and taking him to the dog park twice daily on weekends.

As I said, he's loving during the day, but at night he becomes aggressive and possessive. He'll suddenly start growling while we are sharing a chair. Sometimes, he even cowers in his kennel, ears back, growling and barking. It scares me a little. I usually give him space when this happens. He seems to demand space at night, but then in the morning he sometimes cries for my attention. At night, if I leave and return, he's usually friendly again.

I've thought that perhaps conditions at the overcrowded shelter worsened at night. He might be revisiting a trauma. I'm reluctant to "punish" the behavior because I don't want to reinforce his apparent fear. However, the behavior itself needs to stop. What do you recommend?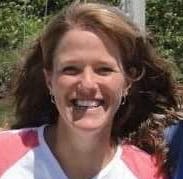 1076
Recommendations
Thank you for your email. Poor Ralphie, he has had a lot of emotional trauma in his short life. I am glad that you realize that he needs patience and positive reinforcement, rather than punishment. I think at this point it would be a good idea to hire a trainer for him. We need to make sure this behavior is corrected before it escalates. An exam by your veterinarian would be a good idea first, to make sure that he is healthy, and discuss whether he might benefit from anti-anxiety therapy. Your veterinarian will be able to recommend a good trainer to work with. I hope that everything goes well for Ralphie.
Add a comment to Ralphie's experience
Was this experience helpful?
Xena
Labrador Retriever
9 Years
0 found helpful
My nine year rescue lab has become increasingly more aggressive towards our other dog, shiba inu. They have been together for 5 years and most of the time they are best friends but now at night the lab goes into ull,attack mode if the other dog walks around. We currently moved to a new house so not sure if that is cause. She becomes out of control so I drag her into cage, do not want her to hurt other dog! How do I stop this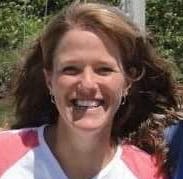 1076
Recommendations
Thank you for contacting us about Xena, I'm sorry that that is happening. The best thing to do would be to have a veterinary behavior trainer come into the house and work with the two dogs in their environment. Your lab is also getting older, and may have eyesight or other issues that make her more defensive, so a veterinary visit would be a good place to start, to make sure that she is healthy. Your vet will be able to recommend a trainer in your area that they trust. I hope everything goes well for both of them
Add a comment to Xena's experience
Was this experience helpful?
Cooper
50% Treeing Walker Coonhound,German Shepard
Two Years
0 found helpful
Recently my dog has become very aggressive at the end of the day when woken up from a sleep. He will bark and lung at whoever is near him. I can calm him down but this scares the family members.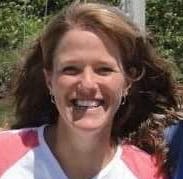 1076
Recommendations
Thank you for contacting us about Cooper. I'm sorry that he is displaying this behavior, and I understand that your family would be intimidated by this. Without knowing much about his history or background, it is hard for me to comment on how to change this behavior, but the first that that you should do is to book an appointment with his veterinarian to assess his health and make sure that there isn't something that hurts or bothers him that would explain this behavior upon waking. Once he has a clean bill of health, there are behavior specialists and trainers that specialize in aggressive dog training. It would be a good idea to have a trainer that comes into your home to assess the situation in his environment rather than one that you take him to, as he may not have the same triggers outside the home. This behavior is one that you want to change quickly, before it escalates for reasons that you do not know. Your veterinarian will be able to recommend a good trainer for you. I hope that things go well for him.
Add a comment to Cooper's experience
Was this experience helpful?
Gretel
German Shepherd
4 Years
0 found helpful
My dog has been going crazy at night. I'm not sure I would call her behavior aggressive, but it's definitely not normal. We have a gate to close her in the kitchen when we're not home (because there was an instance where she attacked our other dog a couple years ago and in general she is a little too nasty when she plays with him) and a gate that keeps the dogs from going upstairs. We used to have three dogs, but one of them passed away a few weeks ago. Since then, Gretel keeps having these episodes and they're happening more often. She keeps trying to get upstairs. Two nights ago, she broke the gate enough to shove her way through it and get to the top of the stairs, but we blocked her from getting any further and brought her back down. Tonight, she broke the gate more and before I could stop her, she went all the way up to the third floor and into my uncle's bed (he doesn't live with us, he just comes to stay with us sometimes). She's never been up to the third floor before, which is weird enough, but it's even weirder since my uncle used to be our other dog's owner before the dog died (he moved into an apartment in the city and couldn't keep the dog there so we took him). I don't know why she's been so desperate to get up there, but it only happens at night. We have an electric collar that can both play noise and shock her, but even that doesn't stop her. How can we calm her down? (Also, tonight a huge grey tick fell off of her but I don't think that's related because she's showing the exact opposite of the symptoms of Lyme disease.)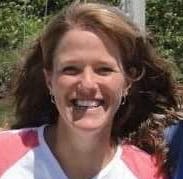 1076
Recommendations
Clare, thank you for contacting us about Gretel. That is definitely strange behavior, I agree. It is hard to say why she wants to get upstairs - sometimes dogs are very intuitive about things that we aren't aware of. I also don't think that the tick is related. It would probably be a good idea to see your veterinarian and consider giving her a sedative at night, something to calm her down and allow her to sleep through the night. Your vet will be able to give her a good exam, make sure that everything else is okay, and prescribe something to calm her down in the evening. Perhaps she is reacting to your other dog being gone, but whatever the reason, it seems her behavior is escalating and we need to calm her down in the evenings. I hope everything goes well with Gretel!
Add a comment to Gretel's experience
Was this experience helpful?
Brynn
Whippet
11 Months
0 found helpful
I used to think that my puppy growling and snapping at night was just her need for space.
It started a few months back, where she would growl and sometimes snap at either of my other two dogs. I have a 14 yr old who isn't very mindful of where he walks, especially on the bed.
Whippets as a rule tend to like to bury themselves in the blankets, so it made sense that she didn't want to be stepped on.
Then it started happening when one of the other dogs stretched out and kicked or pushed against her.
The last few nights I have noticed that she is lying without anyone even near her and she still will wake and growl or snap. Occasionally at me too.
She does stop and go back to sleep almost immediately after I say her name. However it does seem to be happening more frequently throughout the night.
We all sleep on a king size bed, so there is plenty of room and blankets!
She is only 11 months old and approx. 30 pounds, so its not something I can't handle... I just wonder what is causing this, could she be in pain?
She and her litter sister play all day long and sometimes it gets heated.. but this is different and I see no reason for it.
So I guess what I am asking, is whether this seems like a behavioral issue or should I be looking for some underlying cause?

On a side note, when this first started happening she had what I would call a head tremor, cause her head(only her head) would shake for about 5 seconds
I talked to her breeder that seemed to think it was a pinched nerve, so she recommended some massage therapy. It seemed to work as the tremors stopped, but this attitude has persisted... is there a possible relation?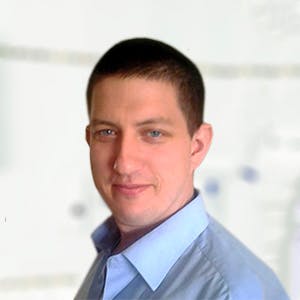 2491
Recommendations
It may be a behavioural issue where Brynn may wake up suddenly for some reason and goes straight into attack mode, my own dog does it infrequently; if the cause is that something wakes her up like a twitch or a spasm it may be that she starts fighting back. You should take her into your Veterinarian for an examination to rule out causes of pain notably spinal pain, before settling on a behavioural cause. Regards Dr Callum Turner DVM
Add a comment to Brynn's experience
Was this experience helpful?
Delilah
Bull Terrier
1 Year
0 found helpful
I have 2 dogs, Rufus who is a 6 year old jack Russell/min pin mix, and Delilah who is a 1 year old bull terrier/min pin mix. Over the last 3 months Delilah has been attacking Rufus at bed time. (We all sleep together in a queen bed) it was never a problem before but the last few months are getting worse. If Delilah is under the covers and Rufus jumps
On the bed she goes insane and it's a full out dog brawl. The very recommended getting her spayed so on Nov 28 we did that ands it's helpe a little bit still bad. They get along perfect all day long and even share a kennel but for some reason at night Delilah doesn't want Rufus on the bed, under the covers or really near us. Even though for the first 9 months of her life there were no problems. Help please! We love Delilah but I've had Rufus fore 6 yearss what do I do?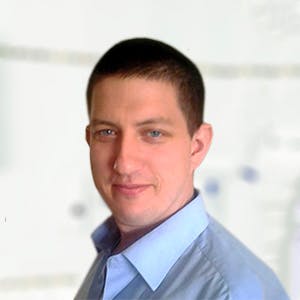 2491
Recommendations
If Delilah is causing these problems at bedtime you should remove her from the bed or from the bedroom all together to show that her behaviour is not wanted, when she is fine letting Rufus on the bed praise her for it (not too much). It is a case of giving her a timeout off the bed or the bedroom when this occurs until she gets the point which may take a while. Regards Dr Callum Turner DVM
Add a comment to Delilah's experience
Was this experience helpful?
Ben
Lab mix
10 Years
0 found helpful
My dog is a lab mix and around 10 years old. Lately at night he seems more aggressive, he sleeps with me and my wife at night and has the same routine, comes up on my side of the bed lays beside me and gets his chest rubbed, after about 15 mins he lays either at my feet or between my legs then sleeps. Recently when he gets his chest rubbed he wants to growl and sometimes its a mean aggressive growl he even bares his teeth, if this happens I place him on his back until he stops. Am I doing the right thing? Because he doesn't seem to be getting better. Doesn't make sense because he is a mild mannered dog and very loving to my wife and I.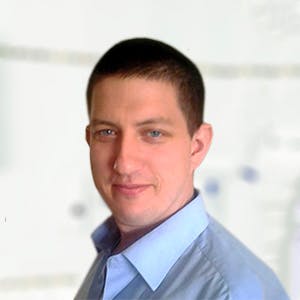 2491
Recommendations
When these episodes occur, you should lay him on his side and hold him down so he cannot move and make him lay there motionless until you say he can get up; it can take time for a dog to pick up on these things but with persistence you should get through to him - just be more stubborn than him. Regards Dr Callum Turner DVM
Add a comment to Ben's experience
Was this experience helpful?
Freddy
Pug
1 Year
0 found helpful
When Freddy is settling down at night he lays down on the sofa with the family but when someone moves or goes towards the door Freddy barks aggressively and lashes out, he also does it if we try and move him over when he's asleep, also he barks and gets a bit aggressive when there's any noise on telly he doesn't like, he never actually bites you but goes to bite you and growls like he doesn't like not getting his own way. I shout at him and put him in a naughty corner but he's carrying on with it every night and I'm scared it will get worse. He doesn't have a problem with sleep he sleeps very well in his cage at night and most of the time he's asleep on the sofa at night before he gets aggressive when someone moves. In the day he's very chilled out around the house it's only at night when he starts being very anxey.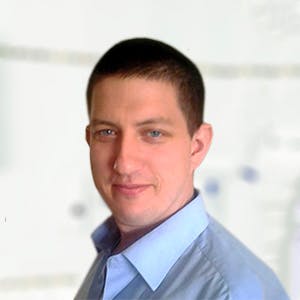 2491
Recommendations
Behavioural problems like this can be difficult to understand and get control over, when you place him in the naughty corner you should also lay him down on the floor and hold him there is physically reinforce that you're not happy with his behaviour. There is no quick fix and you may need to consult with a behaviourist. Regards Dr Callum Turner DVM
Add a comment to Freddy's experience
Was this experience helpful?
Zeus
Malti-Poo
1.5
0 found helpful
I rescued a Maltese poodle mix when he was about 8 months. It took him awhile to get used to my dog and still gets a bit aggressive with her on certain issues, like food. They both have their own food bowls but he seems to hover around both and becomes aggressive when she wants to eat hers. We have noticed at night he becomes really aggressive. He likes to sleep under my bed and whenever one of my kids walk by or even enter my doorway he growls and lunges at them, he has actually bitten them on some occasions. Recently he started to get aggressive towards me at night too. Whenever someone pets him or approaches him at night he lunges, growls and tries to bite them. I don't know what to do since he's about 1.5 years old and still displaying this behavior.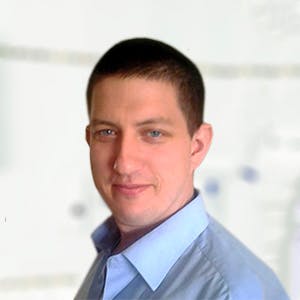 2491
Recommendations
You need to take corrective action each time Zeus tries to attack anyone by grabbing the scruff of his neck and pinning him to the floor on his side; this is a good punishment for dogs as it isn't painful and is easy given his weight (less than 15lbs I would think). There is nothing worse for a dog trying to be dominant than not being able to move, when done right this is very effective. Regards Dr Callum Turner DVM
Add a comment to Zeus's experience
Was this experience helpful?
Buford
Bloodhound
4 Years
-1 found helpful
I have adopted a 4 year old Bloodhound rescue. He is great during the day with myself and kids. My kids are 11 and 14. It seems around 7/8pm he starts getting antsy. We have tried adding an additional walk around this time of night but that doesn't seem to help. We have only had him three weeks. Over the past week he has started to growl and lunge at my two daughters. He has growled and bit my husbdan once and then last night my oldest was sitting on the couch watching TV; he started to growl at her and then lunged at her to bite her; I put my leg up in time that i took the impact. He continued to growl and go for her until I was able to remove both kids from the area. I've called the rescue group to take him back but I feel such pangs of guilt because during the day he is so great and sweet! Am I making the wrong choice?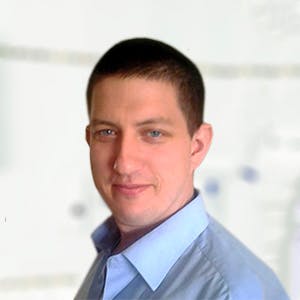 2491
Recommendations
It can be difficult to understand and control a dog's actions especially in a dog Buford's size; I would recommend getting a session with a Behaviourist as these issues rarely have a one stop quick fix. I know it can be bad to think that you're sending him back to a shelter but your daughter's safety is more important. Regards Dr Callum Turner DVM
I have two cane corsos . One female , one male . The female we've had since puppy . The male has always been around us but belonged to my bf brother and we adopted him due to financial security . I love them both dearly and I'm not a bad Owner . They are both big dogs especially the male. The male has been having sleep aggression . When me and my bf lay down on the bed he starts to growl and nip at my boyfriend . He hopps on the bed and barks at my boyfriend and starts to nip . When my boyfriend gets up to regulate he gets even worse and growls and we have to calm him down to get off the bed . I don't know if it's that he wants to sleep on the bed or what . But we're becoming frightened and we don't scare easy we love big dogs ! Our female is great very trained and listens to every command she has brought the male a long way .
This is the women with cane corso I need help Im scared for my dog . I don't believe in euthanization but if he continues this scary behavior I don't know what to do . I'm trying to train him I need your tips
Catherine C.: Don't be scared of your dog! He's very fearful, maybe territorial, but not angry. In my experience, if you approach the dog carefully and slowly, they can't calculate your intent. They think you're making a move. I find that if I approach the bed indirectly (not looking at them) and at a natural-quick pace (like when I'm usually getting into bed) they sense your calm/ordinary body language.

After this, I wait. When they relax, I tell my dog 'down' or 'off' when I'm ready to sleep. I may have to do it several times and deal with her huffing and grunt, but having a stern unwavering voice eventually gets her off.

Make sure you practice this command during the day. 'Up' to get him on the bed, 'down' to get him off. Treat and praise when done correctly. Normal treats might not do it, use chicken. Do it during the day, again in the afternoon, evening, and at night. It took our newly adopted 4 y/o 2.5 months to learn. When she follows the off command, she's usually a bit upset, she goes under hour bed. Make sure your dog (albeit huge) has their own safe space within the room.

I hope this helps!
Add a comment to Buford's experience
Was this experience helpful?
Spaß Macher
Corgi Pomeranian
8 Years
0 found helpful
My dog is 8 years old and is a corgi/Pomeranian mix. I just adopted him 3/4 months ago. He's great with people, other dogs, even my cats. My dog is ONLY aggressive at night. In the middle of the night he growls and snaps if we move around. If I try to move him (even if he's still awake) while he's on the bed he tries to bite me. If I try to just get him out of the bedroom so he can sleep in the living room he will put up a nasty fight. What do I do to get rid of this bed time aggression? Why is he so agressive at night?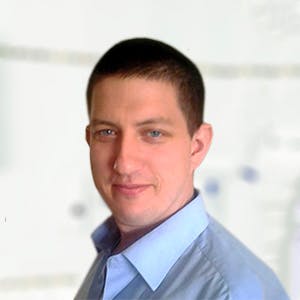 2491
Recommendations
You need to punish this behaviour, when he snaps or growls you need to take control and either place him on the floor as punishment or put him in another room like a utility room to be alone so he will pick up on his behaviour is not wanted. Taking in an older dog can be difficult because you don't know what happened before and this may link to his night time aggression. Regards Dr Callum Turner DVM
Add a comment to Spaß Macher's experience
Was this experience helpful?
Dexter
Bullmastiff
2 Years
0 found helpful
I have a male (whole dog) Bullmastiff who shows night aggression. We always thought due to his size it was too hot for him during the day and that is why he slept all day and chewed bones and played all night. We also own a (whole) male staffy who is almost 8 years old and has been victim of Dexters aggression, the first time he ended up in surgery but they stopped the fight on their own and when we found them the next morning they were asleep in the kennel together, when the staffy was at the vet Dexter cried the entire time and sat at the fence waiting for him to come home. The next time was just over 6 months later, Dexter was the instigator and it was at night, this time I broke them up by getting them to their chains to seperate them (we got these after the first fight as we didn't trust them alone any more) and after the police arrived over the fence they just stopped. Then fast forward another 6 months (almost to the day) to tonight, I was bringing in the washing and i went to go in the back door and they started trying to fight, again Dexter instigated and the staffy was yelping in fear but defending himself but both were chained so they couldn't reach each other. I should also add Dexter has a fear of plastic; buckets, washing baskets, plastic bags, anything that makes a noise that is plastic and knowing that I purposely didn't bring the washing in using the basket.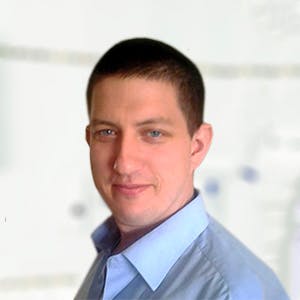 2491
Recommendations
Aggression in dogs can be difficult to control, having two intact males can mean that there is rivalry for the top dog position; medically I would suggest neutering both of them but I doubt that there is anything medically wrong with Dexter and you just need to brush up on training. Minimising triggers is important which you are doing by not using the plastic laundry basket etc… Apart from speaking with a Trainer I cannot really suggest anything else apart from keeping them separate. Regards Dr Callum Turner DVM
Add a comment to Dexter's experience
Was this experience helpful?
Turbo
Chihuahua
10 Years
0 found helpful
I have a 10 year old chihuahua. When I found him he was about 2 years old and was dragging a broken leg behind him. I took him to the vet and they told me he had probably been abused and it looked like he was thrown out of a moving vehicle. He has a heart murmur as well. Also I have always thought he may have some depth perception issues because of his actions. Well I took him to the vet about 2 weeks ago because he was coughing and wheezing a lot. They did blood work and said everything looked good so they decided it was bronchitis and gave him a steroid shot. He was doing better in a couple of days. However the cough has slowly been coming back and my dog has been crying when I pick him up like something hurts. Last time he got a shot he acted like this for at least a week and would not go near me so I didn't think to much of it. But the last couple of nights he hasn't greeted me at the door when I get home (I work late nights) and doesn't want to walk. Also, (To preface this I raised this dog with my black lab so he is not a stereotypical mean chihuahua- he loves all people and all dogs) he has now started to growl at me and kind of take an aggressive stance every time I come near him. Then morning comes and he's back to his usual loving self. Any ideas on what's going on?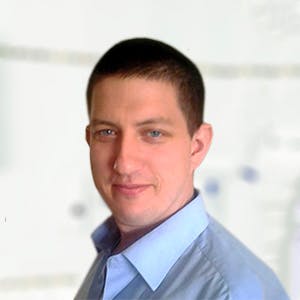 2491
Recommendations
This is strange behaviour and may be an indication that he is in a lot of pain or it may just be behavioural; if Turbo continues like this it would be a case of being more strict with him and punishing his behaviour (laying him on the floor etc…). These types of cases are never easy and there is rarely a quick fix; correcting the behaviour immediately is important to ensure a good result. Regards Dr Callum Turner DVM
Add a comment to Turbo's experience
Was this experience helpful?
Indy
Beagle
8 Months
0 found helpful
I have a male Beagle (fixed) he's 8 months now. At night he tends to be more needy and showing more aggression. Mostly if he wants to play fetch with a toy. He has toys he likes to bring to you, play a biy of tug, let him win, he drops, throw toy short distance, he fetches - repeat. But after 50 times, we like to end the game. He gets angry. Comes over, bops my leg with his nose to get my attention, but if I don't engage or say No, he changes, starts to nip, sometimes nips at my pant leg (he has never actually bit me or anyone). If I get up he runs crazy, barks harshly at me) If I approach him he runs in circles. I can break this my getting low, using a calm voice, calling him like nothing just happened. He'll come over, guilty like, he will let me pet him, he might lick my hand, ) but 5 mins later this can start over...sometimes he pees after these bouts, or just suddenly goes to sleep. I would like to try to avoid these bouts entirely before things get worse.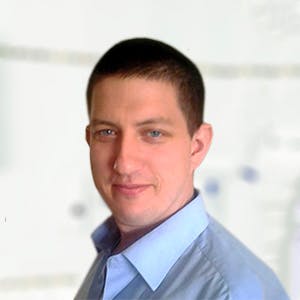 2491
Recommendations
When Indy is getting angry, I would recommend placing him in another room as punishment like a utility room (just make sure there is nothing poisonous within reach which he can get at). You need to enforce your no and if he doesn't comply, place him in another room with no toys; after repeating this a few times he should get the message and associate bad behaviour with isolation. Regards Dr Callum Turner DVM
Add a comment to Indy's experience
Was this experience helpful?
Joey
Havanese
12 Months
1 found helpful
Has Symptoms
Growling (he sounded like a cougar
Joey is a one year old havanese. We have had him since 3 months old. Joey is a very affectionate dog. During the day you can pick him up any time. However, starting approx 10 days ago, he gets vicious at bedtime. We pick up his toys, telling him it's bedtime and goes to pick him up. He growls, shows his teeth and snaps at us.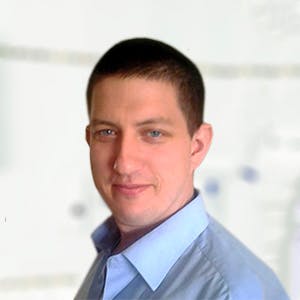 2491
Recommendations
You need to pull rank with Joey and show him that you are not going to tolerate this behaviour; holding him by the scruff of the neck will help communicate the message and then lay him down on the floor and don't allow him to move until you say so (after three or four minutes). If this continues, just repeat; when done correctly it may only take two or three times for him to get the message. Regards Dr Callum Turner DVM
Add a comment to Joey's experience
Was this experience helpful?
Diesel
Lab mix
2 Years
0 found helpful
Hi my dog is a 2 years old lab Shepard mix and we rescued him at 9weeks old from shelter. He has always been a really scared dog but would never try and hurt our family he loved us to the end of the earth. For the past year our dog has been getting real sick and has been in and out of the vet but this last time when he came home something was different. When I went to wake him up to give him his medicine he tried to attack to arm and he's never been an aggressive dog he has done it to me probably 5 or so times now. When we try and get him to go to bed and push his butt a little to give him a nudge he try's to attack our arms or our hands he starts growing and whips his head at your arms. Now lately if our female is in his way while he is trying to bark at the mailman he will go after her and she has about 35 lbs more weight on her so I yell and he just leaves her alone because he takes Playing to fair at that point. I just won't know what to do. Ever since he came home from the vet a couple weeks ago which we do not go to that vet anymore he isn't the same happy dog anymore!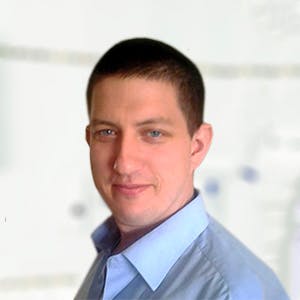 2491
Recommendations
It is difficult to say what is going on, most likely there is something behavioural and not medical with Diesel's behaviour. Any aggression should be corrected immediately and you should find a way to punish him whether it is putting him to another room or putting him outside; you need to show him this behaviour isn't tolerated. With these types of cases, I always suggest you consult a Behaviourist and have them observe the behaviour to give you tailored advice. Regards Dr Callum Turner DVM
Add a comment to Diesel's experience
Was this experience helpful?
Zoe
Bull arab
3 Years
0 found helpful
Hi! I own a 3 year old female bull Arab. We adopted her about 6 months ago from the pound. We know her history, she was surrended by her owner (due to the owners ill health) and in foster care for a few months after. She is great! She fits in with my family well, and is an indoor and outdoor dog (she sleeps in my bed). Until about a month ago when I was going to bed, Zoe started aggressively growling at me and running around the bed and biting my hand. It wasn't a playful bark it was quite aggressive and it sorta scared me. Do you know why this is happening, or what I can do to stop it?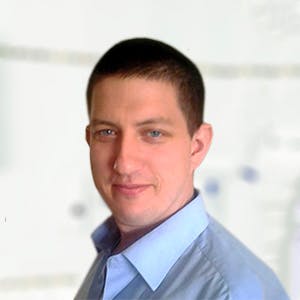 2491
Recommendations
This type of behaviour may be a medical issue, but it is more likely to be psychological in origin (behavioural); the source of the aggression can be difficult to determine and controlling one can be difficult. I would suggest trying to think about possible triggers, what has changed when the aggression start and what is different; consultation with a Behaviourist would also be useful as there is rarely a one fits all solution to these types of problems. Regards Dr Callum Turner DVM
Add a comment to Zoe's experience
Was this experience helpful?
Humphrey
Lhasa Apso
9 Years
0 found helpful
My nine year old Lhasa Apso Humphrey has had a bad year. In February he was diagnosed with Lyme disease. During treatment we found out that he was stage three kidney disease. Since then, he is on three different medications, a kidney friendly diet and fluids administered under his skin daily. He has been my dog for nine years and with my husband and step son for three. Within the past few months, Humphrey has lunged at, bit and growled at my husband as he says goodnight to me while I'm on the couch. My husband also works at 4am and when he comes to say goodbye to me in the early morning (Humphrey is in bed with me at this point) he's exhibited the same behavior. He's also lunged at, snapped at and bit my step son every once in a while when he gets close to me at night. Conversely, Humphrey waits at the bottom of the stairs for my step son in the morning, waiting for him to get up! My mom thinks Humphrey has dementia or memory loss. Could his medications be causing this side effect? Why just at night? What should I do because he needs these medications to survive. Thanks!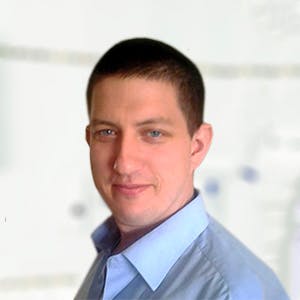 2491
Recommendations
You need to enforce that this behaviour is bad and that you do not need him to intervene between you and your husband; you should punish Humphrey each time he shows this behaviour as punishment from the person he loves the most is usually more powerful. Afterwards, your husband should start punishing him too for other bad things around the house. It is possible that Humphrey's eyesight is starting to go and is getting startled by your husband but I wouldn't think that is the case; but you should visit your Veterinarian to make sure that nothing has changed for Humphrey medically. Regards Dr Callum Turner DVM
Add a comment to Humphrey's experience
Was this experience helpful?
Frankie
Shepard Lab Elkhound Chow Mix
1 Year
0 found helpful
Hi!
My dog is a little over a year old, and is THE sweetest thing ever. He has never once been mean, growled or even lunged at another dog. He literally hides when he's growled at. Last night and tonight he went outside as usual, nothing different and met up with a dog he always plays with.. everyday! He suddenly lunged, growled and almost attacked. So bizzare. Is this his vision? He growled at a puppy last night in the dark as well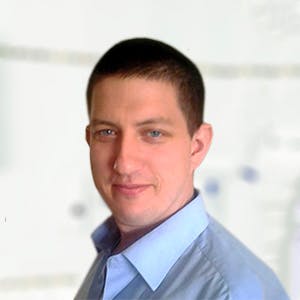 2491
Recommendations
Sudden aggression towards other dogs may be a dominance thing, establishing who is top dog; some dogs will do this every few months. Other causes may be vision especially at night or another behavioural issue; it is important to punish this behaviour to get a hold of it as soon as possible. Try meeting with the same dog during the day to see if the behaviour is the same; if so it may be dominance or territorial related. Regards Dr Callum Turner DVM
Add a comment to Frankie's experience
Was this experience helpful?
Diesel
Rottweiler X
6 Months
0 found helpful
Has Symptoms
Barking, digging, biting and tearing at furniture
I have a 6 month old male Rotti Sheppard X that we rescued at 8 weeks from a hoarder. He has been displaying night aggression for about 2 months, but the behaviour will sometimes occur in the day now as well.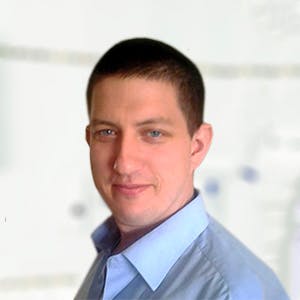 2491
Recommendations
There are many different causes of aggression during the night which may be due to stress, fear, medication, hormone levels, poor vision among other causes; traumatic events that may have occurred one night may cause Diesel to now fear the dark. Territorial behaviour may also be an issue where at night he is trying to dominate his home; this is up for debate though. A check should be made with your Veterinarian to determine if there is anything medically wrong followed up with consultation with a Behaviourist. Regards Dr Callum Turner DVM
Add a comment to Diesel's experience
Was this experience helpful?
Nick
Shih Tzu
7 Years
0 found helpful
About once a week, nick will get very aggressive, and nine times out of ten it's at night. It lasts for about a minute, and almost always ends with a bite. All the sudden, his body language will change and he will curl up to a wall or somebody and stare directly at you while very tense. If you get near him he starts showing teeth and tenses more, and if you try to touch him, he will bite you. This only happens when someone trys to touch his underbelly or pick him up, and is very out of place with his normal behavior. Afterward he will come to you and try to snuggle and get attention.
He had tramadol that had been prescribed to him previously when he got fixed, and being dumb people we were like, what if he's in pain and that's why he's biting? So we gave him his dose for a week or two and no outbursts occurred. I don't like being bit, and I really don't like the idea that my dog could not feel well. Also, I'm getting to my wits end because it really hurts and swells up (I'm allergic to dogs, even hypoallergenic ones can get to me if the saliva directly touches my skin). The bruising will last for days.
Our vet keeps blowing off our worries as normal misbehavior and territorialness.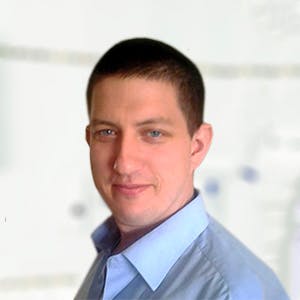 2491
Recommendations
The problem with these types of behavioural issues is that it is practically impossible to replicate the event for your Veterinarian and it does sound like a dog defending his territory, but in these instances we would expect to see this behaviour on a nightly basis not once per week. If Nick isn't showing evidence of pain during a Veterinary visit it is very difficult for any Veterinarian to narrow down a specific cause which would lead to testing everything in hope that something pops up as being abnormal which can be an expensive endeavour. Tramadol is not a good control medication to use in these instances as humans which take it report an elevated mood and can be addictive for some people; a control test (if one should be done) should be performed with a non-steroidal antiinflammatory. If your Veterinarian is not taking Nick's problem seriously, you could try another Veterinarian but if Nick isn't having an 'episode' they may come up with nothing. Regards Dr Callum Turner DVM
Add a comment to Nick's experience
Was this experience helpful?
Adler
German Wirehaired Pointer
1 Year
0 found helpful
We've Adler since she was a pup, however for the past few months she has become tense at night. This includes her growling when approached (like a low rumble, no teeth) However when it comes to putting her to bed (her crate in the hall) she will growl loudly and sometime show teeth. The other day when I lent over to turn off the lamp, she snapped and growled. She is usually very friendly all day, cuddling up to you until it starts getting closer to bed.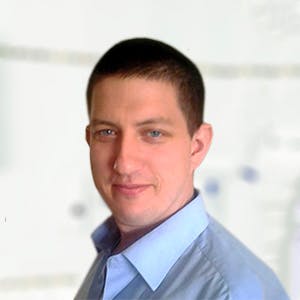 2491
Recommendations
It sounds like Adler has some separation anxiety leading up to bedtime or that something occurred during a previous night which has made her scared of the crate or the dark; behavioural problems are always difficult to pin down in dogs and I would recommend you speak with a Behaviourist as they will have more experience in areas like this. Many things may occur to a dog, but with a logical explanation they may become fearful of something (like a crate) which poses no threat. Regards Dr Callum Turner DVM
Hello! Our dog has become aggressive towards our other dog. They are both male and are 6 months apart in age. I've read the bio on reasons for dog aggression and none of the examples were relatable. I will share the one that becomes aggressive is not nurtured. Any offerings or suggestions would be greatly appreciated.

Thank you,

Angel 🐶
Add a comment to Adler's experience
Was this experience helpful?