What is Restless at Night?
Although sleepless nights are common when it comes to new puppies or younger dogs, the restlessness will usually die down once the dog matures. However, if you notice that your dog is no longer sleeping through the night, constantly changing positions, and pacing around the room then there may be a more serious underlying issue that needs to be addressed.
More often than not, restless sleep is a temporary issue and can be resolved easily. Often, it can be a case of excess energy which can be addressed by providing your dog with more exercise opportunities. Sometimes the restlessness will be due to environmental changes and the restlessness may cease once your dog has adjusted to them. However, if you notice that the behavior persists, you will want to visit a veterinarian in order to diagnose the underlying problem.
Book First Walk Free!
Why Restless at Night Occurs in Dogs
Restless sleep is most commonly seen in puppies and younger dogs, especially after a big change or if sleeping arrangements are in a hot room. However, there can be more serious medical conditions, like kidney disease, that may be affecting your dog's sleep. Other causes may be dementia, pain, or anxiety.
Dementia
As dogs age, they have the potential of getting dementia. This condition is especially common in middle aged to much older dogs and one of the first signs is restless sleep. When sleeplessness from dementia occurs, it is categorized as a behavioral issue, meaning that diagnosis of the problem can be somewhat difficult. A trip to the vet will be required in order to receive blood work, urinalysis, and a physical examination in order to determine the best course of action for helping your dog. If the diagnosis is dementia, medication can be used to help ease the symptoms, but there is no cure.
Pain
Just like with humans, restless sleep can occur when the dog is in pain and no longer has the distractions of the day to take its mind off the issue. Pain can come from a number of different things:
Bug bites
Hot spots
Itchy skin
Arthritis
Cancer
It is important to get your dog to the vet for a checkup in order to rule out any of these issues. Once the source of the pain has been taken care of, a more peaceful night's sleep may be achieved.
Anxiety
An anxious and stressed dog will have an extremely difficult time falling asleep. Pacing and frequent repositioning will most likely occur, especially in older dogs. There are many reasons why your dog may feel anxious, perhaps a big change in the home or a medical issue that has drastically affected it's life. Even relatively non stressful events can cause anxiety in an older dog.
Additionally, as a dog ages, his bladder may become less able to function as it once did. Take your pet out for his last bathroom break as late as you possibly can. This may serve to provide a better sleep for your companion who will feel less anxious without the need to urinate.
With any of these issues, it is important to get medical assistance from a trusted veterinarian. They will best be able to diagnosis the underlying issue causing your dog's restless sleep and prescribe any medication needed to help ease the symptoms.
What to do if your Dog is Restless at Night
Whether your dog is experiencing a restless night at a young age or an old age, it is best to ask your vet for a thorough examination to rule out any harmful underlying issues. All medical issues should be taken care of first, and after everything else is ruled out, you can then work on retraining your dog to a proper sleep cycle.
Often, sensory changes affect a dog's ability to sleep well, such as eyesight failure or hearing disorders. By creating an environment for your dog that is dark and quiet, it may help to set the sleep cycle back to normal. If your dog is a puppy, using devices such as running water or a ticking clock can help to soothe the restless pup and provide a comforting environment in order to promote sleep. Getting plenty of exercise throughout the day will also help ensure a sleepy and happy dog.
Prevention of Restless at Night
One of the best ways to ensure your dog gets a full and restful sleep is to get plenty of exercise. Too much left over energy at the end of the day will make it difficult for your dog to get to sleep quickly. Provide a quiet, cool space for your dog to sleep in.
If a more serious medical issue is causing the restlessness, be sure to follow your vet's instructions accurately according to whatever the diagnosis may be.
Never assume that age is the underlying issue for restless sleep. If you notice a constant issue with your dog's sleep cycle, get your pet to the vet as soon as possible in order to determine the cause. Problems such as cancer, liver disease, and dementia can be truly detrimental to the overall quality of your dog's life and will need to be addressed immediately.
Cost of Restless at Night
Treatment for pain from cancer has an average cost of over $10,000 depending on the severity. If your dog is diagnosed with dementia, the expense for therapy and medication may be around $350.
Restless at Night Questions and Advice from Veterinary Professionals
Giacomo
American Bulldog
10 Years
1 found helpful
Our 10 y.o. American Bulldog mix has recently started jumping up from his bed, which is at the foot of our bed, all night long. He paces a bit, then goes back to his bed, only to jump up a minute or 2 later. We have let him hop up on our bed and he sleeps soundly all night. He jumped down from our bed early this morning after sleeping soundly all night and got into his bed and the behavior began again - jumping up, pacing, going back to his bed, and over again. He seems OK otherwise, other than staring off at nothing every once in awhile when he's having gas. It's confusing because he sleeps soundly in our bed. Any thoughts? Thank you.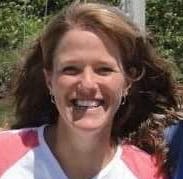 1101
Recommendations
Giacomo may have some reason that he is not comfortable in his bed, whether there is something uncomfortable, or there is a temperature difference, or some other reason. It might be a good idea to try and move his bed, or buy a new bed for him, and see if the problem resolves.
I hope that is all it is. Thank you very much. We've already begun looking into other organic hypoallergenic beds given that Giacomo is allergic to a lot of things. Let's see!
Add a comment to Giacomo's experience
Was this experience helpful?
Bholu
Pit bull
1 Year
0 found helpful
I have a 1 1/2 year old pit/lab mix and ever since we got him (since he was 3 months) he sleeps in a area in the living room where his water, bed, etc are all available. For the past month we occasionally let him sleep on the floor in our rooms and everytime we would make him go to his bed in the living room he would fall asleep easily. However for the past week whenever we make him go to his area he whines for a very long time and usually when we wake up in the morning we find that he has escaped his area and sleeps in the living room, each time we make sure he can't get out from where he did last time, he finds a new way to get out. Is this because he no longer likes sleeping in his area? He usually is panting for a long time after goes into his sleeping area as well.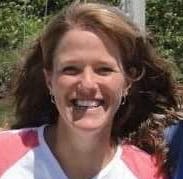 1101
Recommendations
It does seem that Bholu prefers sleeping in the living room for whatever reasons. Perhaps his sleeping are is hot, or has noises that disturb him? It might make sense to move his sleeping area to the living room and see if that resolves these problems.
Add a comment to Bholu's experience
Was this experience helpful?
Ollie
Mixed
4 Years
0 found helpful
Our dog Ollie has always been somewhat of a shy, cautious dog. I adopted him from a shelter when he was only a few weeks old. He was extremely malnourished and about half the size of his siblings. Despite all this he has always been extremely well behaved and eager to learn. He was completely crate and potty trained within a week of bringing him home. He has always liked his crate and would sometimes spend all day in it. I keep it open during the day and only shut him in at night. I tell him "bed" and he runs straight to the bedroom and curls up in his crate. He typically sleeps all night however recently, this has not been the case. Over the past week or so Ollie gets extremely anxious while in his crate at night. He scratches at the door, whines, pants and paces. I've let him out, taken him outside... nothing seems to work. Even when I let him out of his crate to wander freely around our bedroom he still pants and paces and cannot seem to get comfy anywhere. He climbs up between us and lays on our face while we are trying to sleep. He even tried to chew up my husbands glasses. Ollie has NEVER chewed anything up. Not even when he was a puppy. If I put him back in his crate he completely flips out. He cries and makes horrible terrified noises. This only happens at night in our bedroom. After giving up on getting a good night's sleep I brought him into the kitchen and he was his calm normal self again and even fell asleep on the kitchen rug. I just cannot understand why or what could have caused this reaction. I am home all day while my husband works... so he is always with me. During the day he naps in his crate and plays with his toys in our room just fine. Nothing has happened to him recently that would be traumatic that I know of. A few years ago someone came into our yard and stabbed him in the leg. He had to get stitches and was in the hospital for a few days... and even that didn't elicit behavior like this. We do keep the tv and the bathroom light on for him at night thinking maybe he was afraid of the dark. It didn't help. We also got him a thundershirt that he has been wearing for the past week. No effect. He does not appear to be in any pain. He is eating, drinking and pottying normally. During the day hes his usual, playful happy self. What could be causing this? Why now? What can I do to help him and be able to help him and get a good night's sleep again?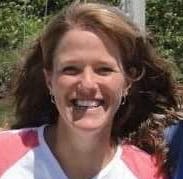 1101
Recommendations
It sounds like Ollie is becoming more anxious for some reason. Dogs are highly intuitive animals, and he may be sensing something that you are not aware of. It would be a good idea to have a good physical examination done for him to make sure that he is healthy otherwise, and perhaps he would benefit from anti-anxiety medications, as least in the short term. I hope that all goes well for him.
Add a comment to Ollie's experience
Was this experience helpful?
Cooper
Plott Hound
15 Months
0 found helpful
Has Symptoms
Obsessive licking at night
Hello! I adopted Cooper about a year ago as a puppy, and he has been wonderful! Over the last year he has started and still does attend a doggy daycare 2-3 days per week as I work full time, and he is getting 60 min + walks 5 days per week. Over the past month, I have been in the process of moving and pretty stressed out myself and I have seen a change in Cooper. He has begun obsessively licking (mainly in his private area and mainly waking up in the middle of the night to do so which wakes us up). I took him to the vet last week for his yearly exam and spoke to the vet about this, though because she didn't see any redness or irritation on the skin, she told me to begin using a medicated shampoo and Benadryl if it's really bad - I would real,y like a second opinion on this as it seems to be getting worse (even after using the shampoo, so far) and I'd rather not give him Benadryl if I don't have to. Anything would be greatly appreciated! Thank you!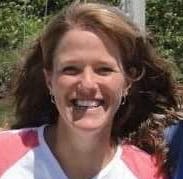 1101
Recommendations
If Cooper is licking at his prepuce or penis, that is not a typical sign for allergies, and may indicate an infection or a urinary problem. It might be a good idea to have a urinalysis done for him to test his urine for proper pH, crystals, or infection. I hope that all goes well for him.
Add a comment to Cooper's experience
Was this experience helpful?
Ellie
Mix
10 Months
0 found helpful
I have a 10 month old puppy that was sleeping thru the night until the last week. She falls asleep fine but wakes several times during the night and chews on her toys or whines. I take her our and she urinates. She is on meds for incontinence and has been fine. The only other change in our life is stopping day care and having a dog walker for an hour in the middle of the work day. The dog walker runs with her as well as takes her to be with other dogs for play. When I get home I also provide her with play dates, long walks etc.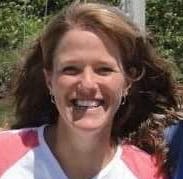 1101
Recommendations
Ellie may not be getting as much exercise with the dog walker as she was in doggy day care, and may be taking some time to adjust to her new schedule. The medications that she is on for her incontinence may have a side effect of stimulating her, if that is a new medication, and depending on what the medication is. If things don't get better, it might be a good idea to give your veterinarian a call to see if that might be a side effect of the drug, or start doggy day care again, even a few days a week and see if it helps.
Thank you, I was thinking the same things but having the confirmation helps.
Add a comment to Ellie's experience
Was this experience helpful?
Lacey
West Highland Terrier mix
10 Years
0 found helpful
Lacey is a 10 year old Westie mix.She loves to play fetch with her ball and we play a lot, I walk her 4 times a day and take her for her last bathroom walk around 9pm. She has always snuggled in at night at the end of our bed and slept right through. Lately, during the day, I see her staring as if she is looking at something but nothing is there. At night we walk and all of a sudden, she looks down the street or across the yard and stops in her tracks and won't budge except to turn around and scurry home. She now follows me wherever I go in the house, she is right behind me. Some nights now she has started to become restless. Pacing around in the bed, trying to crawl onto my head, or body. When I put her back down, but she does it again, crawling all over me...and trying to stay there, right on top of my head, shoulders or rib cage. Also sitting up on the bed and staring into space. Sometimes trembling..(Note: she trembles and burrows when thunder) but no evidence of outside noises with these new behaviors... or jumping off bed and sitting on floor whimpering, making funny noises in her throat. I have gotten up a couple of times between 1a.m. and 4 a.m. and taken her out but she did not seem urgent to go out and walked around quite a bit before peeing just a bit. Finally, I get up and make coffee.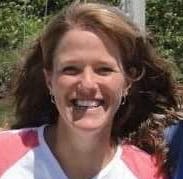 1101
Recommendations
I'm sorry that Lacey is having this nervous behavior! Dogs are very intuitive, and can sense things that we aren't aware of, I think. There may be something in the neighborhood that you are not aware of, that will pass. If the behavior continues, it might be worth talking to your veterinarian about giving Lacey an anti-anxiety medication, in the short term, as she is clearly upset about something that you are not aware of. It may also help to take her for a longer walk at night, so she is more tired. I hope that all of this passes uneventfully.
Add a comment to Lacey's experience
Was this experience helpful?
Ginger
Elk Hound
13 Years
0 found helpful
Has Symptoms
Not sleeping through the night
Medication Used
Ursodiol 250 mg; Metronidazole 250
Hello. My 13 year old Elk Hound was diagnosed with liver disease in Aug. She has been on medications and has been holding her own.She eats well and has regular bowel and bladder movement.
The last 2 weeks we have seen a change on and off in her night time routine. Some nights she has us up 3-4 times wanting to go outside and sit in the snow.She does not appear confused or disoriented at any time.
Any suggestions as to how to help her sleep through the night again? Thanks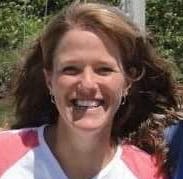 1101
Recommendations
Thank you for your email. Animals do have brain changes as they age, similar to people. Ginger may be developing this new habit as part of her normal aging process. If there are other behaviors that are changing with her, there are medications that sometimes help with brain chemistry, but it would be best to have her examined by your veterinarian, possibly recheck her lab values, and assess her neurologic function. I hope that all goes well for her.
My 17 year old Jack Russell gets up at least 5 times a night, paces and circles ultimately wanting to get off the bed. He goes out into the yard, sometimes he pees and sometimes he just walks around sniffing. Vet did full blood work up,he says the dog is healthy with a good strong heart. He does on occaison drop his back end, you would think sitting wiuld be more comfy, but he doesn't sit (thinking arthritic). He sometimes will go stand in a corner or behind a door. Vet thinks he may have had a mini stroke. Would love a good night sleep
Add a comment to Ginger's experience
Was this experience helpful?
Gracie
Labrador Retriever
3 Years
0 found helpful
My dog has been crate trained since she was a puppy. She is a lab beagle mix with some chow. We have another dog and they get along well. Lately she has whined all night, urinated in her kennel, chewed holes in couch after scooting her kennel up couch in the night. She is still eating, drinking....she has also torn up kennels and trays to escape. Other problem behaviors over the past few years have subsided quickly. She's killing me now. I can't sleep and nothing helps. There have been no major changes. Now that the weather is a bit nicer, I am going to try to put them out during the day to play and get tired. Tried first time today, so we'll see.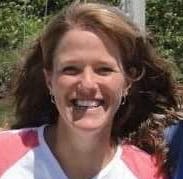 1101
Recommendations
Thank you for your email. I'm not sure what might be going on with Gracie, but she seems that she might be having anxiety of some kind. One thing that might help might be to really increase her exercise, as boredom is one reason for this type of behavior. Walks sometimes help rather than just outside time, and walking may help her be less bored. I hope that she is okay.
Thank you. We will try that too. We've been busy for a while. It's just me and my 14 year old daughter. I work 2 jobs and she is always in theatre and choir rehearsals, but all of the behaviors have just started.
Add a comment to Gracie's experience
Was this experience helpful?
Fredo
French Bulldog
9 Years
0 found helpful
Fredo is a 9yo french bulldog. He had a very serious accident when he was a puppy (he was hit by a car) and had to go to surgery. Other than that (and a few skin problems) he has always been very healthy. A few months ago, either late in the night (10/11pm) or very early in the morning (5/6am) he started showing signs of what seems to me like a panic attack. He starts to pant, becomes very uneasy and try to jump on me or my wife. If we don't allow him, he tries to jump on whatever is around him: table, bed, chairs, into the closet. He jumps somewhere, then stays there for a second, panting, then grows uneasy and try to get somewhere else and it goes like this for a couple of hours until he finally gets tired and rest.
It started happening not very often but now it's happening perhaps a couple of times a week. As you can probably tell it's very annoying and me and my wife are very frustrated with the situation. We have taken him to a couple of vets but both says it's probably only gas, but we have given him medicine for flatulence and it hasn't improved the situation. Also when we touch him he shows no obvious sign of being in pain, only in a state of extreme anxiety.
Please advise on what else we should do!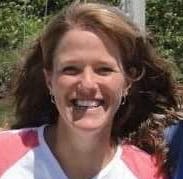 1101
Recommendations
Thank you for your email. Without examining Fredo, I can't comment on what might be going on, but he does sound very anxious, and may benefit from anti-anxiety medication. it would be worth talking with your veterinarian about whether this might help, as they can guide you to prescribing the right medication.
Add a comment to Fredo's experience
Was this experience helpful?
olivia
Shih Tzu
3 Months
0 found helpful
for the past 3 days my dog starts to pace around the house at about 8:30p.m then she wakes up at 3:00 a.m. I don't know whats wrong with her because before that she would sleep fine through the night. I have tried to take her bed and set it beside my bed but that doesn't work. Recently i changed her food but other than that she hasn't had any other changes.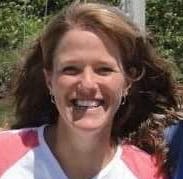 1101
Recommendations
Thank you for your email. Olivia may just be getting used to your schedule, or she may be hearing something that you don't. If you are able to tire her out before bed, that would probably help. If the behavior continues, it would be best to mention it to your veterinarian at her next vaccination appointment.
Add a comment to olivia's experience
Was this experience helpful?
Gwen
German shepherd mix
7 Years
0 found helpful
Restless whiny dog.
My dog is 7. She goes through bouts of good sleep for months and as of late she is up crying, knocking down fences to get out of her confined area and waking us up several times during the night.

She doesnt need to use the bathroom and isnt hungry.
She is already on a prescription for anxiety.
I'm at my wits end, even if we let her out of the room she paces all night and still whines.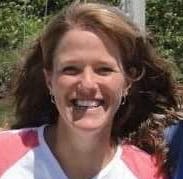 1101
Recommendations
Thank you for your email. I'm not sure what is causing her anxiety, or why this started suddenly. I am not sure how long she has been on the anti-anxiety medication or what medications she is on, but some work better than others for individual dogs, and they tend to take a few weeks to reach steady state levels in the brain. If it hasn't been that long, she may need more time. If it has been that long, it would be a good idea to contact your veterinarian and let them know that she is still having problems, and see if you should switch medications or if there is something more that you can do. It might also help to make sure that she gets plenty of active exercise before bed. I hope that all goes well for her.
Add a comment to Gwen's experience
Was this experience helpful?
Lily
Maltese Shih Tzu
7 Years
0 found helpful
Ever since my walk, my dog has been walking around the apartment with it's tail down and has not been able to sleep in one place, it also has it's tongue out and has been itching itself constantly. She is seven years old and has never done this problem, however before the walk she had been licking her paws a lot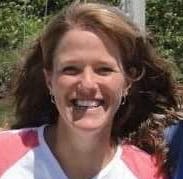 1101
Recommendations
Thank you for your email. WIthout examining Lily, I can't say what might be going on with her, but she sounds uncomfortable and should probably be seen by a veterinarian to determine what the source of her problem might be and how she can be made to be more comfortable. I hope that all goes well for her.
Add a comment to Lily's experience
Was this experience helpful?
Gaga
Yorkshire Terrier
8 Years
0 found helpful
Has Symptoms
barks at night wines all the time
barks at night wines all the tome
Hi I Cant sleep my dogs keeps me up all night and doesn't sleep at all , wines and barks till I get her out from her bad and let her sleep with me in my room . She has a comfy bed in the living room but always barks and wines all night long .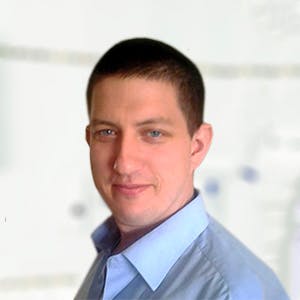 2514
Recommendations
This is most likely a behavioural issue and it is similar to human babies when they cry for attention, you pick them up and they are quiet; you need to enforce with Gaga that you are not going to give in and even punish her by placing her in a crate or pet carrier when she misbehaves like this. But if you keep giving into her she will continue to do it. Regards Dr Callum Turner DVM
I disagree with this advice, it may be she is a naturally nervous dog, born later than her other pups and so is less Alfa. These dogs make bad guard dogs and they know it. Putting her alone downstairs and away from the rest of the family (pack) causes her great anxiety as she thinks she's on guard duty and she knows she's not up to it. Either crate her (not as punishment!!) put blankets over it, make it dark and cosy pop her in with the door open and sit with your back to the door, she'll soon relax and lie down, as this body language means to her 'this is your space and you are safe here' it'll help her feel secure or allow her to sleep upstairs so she knows she can relax. This has all the signs of misunderstood communication between humans and dogs. They don't think like us, they think like dogs and although they do their best to fit in with us they still see things from a pack point of view. I hope this helps x
Add a comment to Gaga's experience
Was this experience helpful?
Sam
Cavalier King Charles Spaniel
2 Years
0 found helpful
Hello,
I have a 2 1/2 year old Cavalier King Charles. Whe we first got him we created him until he was house broken but now at night he sleeps in our bed. The past few months he will wake up around 3:30am and cry to get off the bed and then he will remain awake. We used to bring him outside thinking he had to go but that was never the case. We wind up leaving him to roam around the house. Not sure what to do to break this pattern. We wake up every night same time and now this sleep deprivation is effecting my daily life. I just started to crate him again at bedtime but he is not happy about it. Any advice would be greatly appreciated.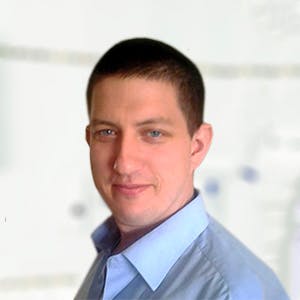 2514
Recommendations
It is difficult to say what the specific cause is that is causing Sam to wake up around the same time each day, may be a sound from outside that he is suspicious of? Crating him is best for your sanity but I do not have any constructive advice unfortunately for what is happening, a check by your Veterinarian may help rule out medical causes but the cause for him to wake up needs to be found. Regards Dr Callum Turner DVM
Add a comment to Sam's experience
Was this experience helpful?
Nala
Chihuahua
3 Years
0 found helpful
Has Symptoms
Scratching where she smells in the there
Smelling everything dramatically
Restlessness pacing back and forth,
Restlessness pacing back and for
Wants to be near me at all times
My doggy is not being herself she is smelling all around not laying and relaxing she got fixed about 5 months ago and she is humping everything not sleeping scratching where she sniffs as if she is looking for something but nothing is there. I am worried she has never acted like this yes she has always been very clingy but she would still be in the other room and play with her brother and son, now she just wants me to hold her all the time. What is wrong! I can't afford a vet at this time and I am so so worried please help!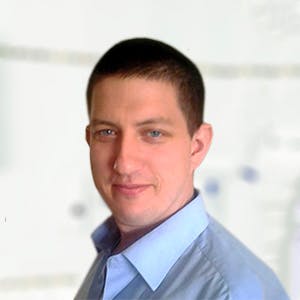 2514
Recommendations
This issue may be medical or behavioural, if she was recently spayed it may be behavioural due to hormones and you may just need to ride it out. Without examining Nala I cannot give you any specific advice apart from distancing yourself from her; when she comes to you to sit you should pick her up and place her away, distract her with toys or place her in a another room/crate and punish scratching behaviour. I cannot really give you any more constructive advice than that at this time. Regards Dr Callum Turner DVM
Add a comment to Nala's experience
Was this experience helpful?
Vaca
pit bull terrier
14 Years
0 found helpful
I have a 14 year old Pit Bull/ Pointer mix. Last week, my other dog who was with her for 12 years, died. She was there when my other dog died. She had no immediate reaction, but starting a week later, she has started to circle and pace endlessly as soon as I go to sleep.
She has always slept at any time that she was inside and has never had trouble sleeping through the night. I assume that this is her reaction to the death, but I don't know what to do to help her through it. Any suggestions would be helpful.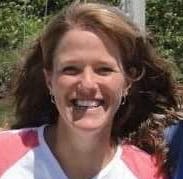 1101
Recommendations
Thank you for your reaction. I do think that pets mourn the loss of their friends. It would be a good idea to have Vaca examined by a veterinarian to make sure that she is physically healthy before assuming that she is mourning your other dog, and if your veterinarian determines that she is healthy and doesn't have any worrisome conditions, she might benefit from more attention, walking at her own pace, and possibly short term anti-anxiety medications. I hope that she is okay.
Add a comment to Vaca's experience
Was this experience helpful?
miko
Cavachon
5 Years
0 found helpful
Has Symptoms
pacing milling restless insomnia
I am at the point of tears from lack of sleep. I have a 5 yr old cavachon who has always been very needy and hyper,but basically bright, charming and lovable. since the beginning of Dec, he has started with insomnia. he will fall asleep with me on the recliner at night watching tv. As soon as I get up to use the bathroom, he is up and that is it. paces, milling, back and forth in every room. He will jump up on the bed and sleep for a few minutes but then jumps off and repeats this behavior. I have had him to the vet twice. he has had his anal ducts expressed first time, which helped temporarily. he has been put on 1 mg of melatonin. Plus a composure pro chewy at dinner. Nothing helps. I had him back at the vet this week, his anal ducts were expressed again as he has been scooting his butt on the floor and turning around to look at his butt. The vet said it appeared he has infected anal ducts now and is on probiotic and antibiotic cefpodoxime 100 mg 1/2 tab once daily for 10 days.last night was just horrible with his pacing and milling. he seems to want to sleep but he will suddenly jump up and then it begins. Friends have said to crate him, but I think this will just make him very anxious. I'm exhausted and at the end of my rope.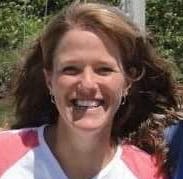 1101
Recommendations
Thank you for your email. Without examining Miko, I am not sure if his anal glands are the reason for his insomnia, or not - it would seem that they would be a problem during the day as well and not just at night if that were true? Melatonin is a good sleep/wake stabilizer, but can take a while to take effect, and doesn't always have a dramatic effect. It might help to make sure that he gets a lot of exercise during the day, with walks and activity, so that he will sleep better at night. It may also help to start him on an anti-anxiety medication until he is over this strange behavior and back into a more normal sleep cycle Your veterinarian can discuss options with you regarding those medications, as I do not know Miko's general health status otherwise. I hope that you are able to get some relief soon, and that those suggestions might help.
Add a comment to miko's experience
Was this experience helpful?
Hudson
Lab/Chow mix
9 Years
0 found helpful
Last week, he got into a fight over food with the other dog. And he tried to keep his distance from him. Now (a week later), they can stand each other, but last night Hudson paced all night long and would not go to sleep. He will pace, then sit, and then finally lay down for 30 seconds but then he gets back up and repeats it. He was holding his bladder and wouldn't pee in our yard, but finally peed on a walk today. The only way he is getting fluids is by adding water and chicken broth to his wet/dry food.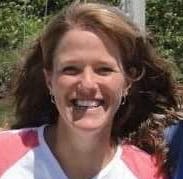 1101
Recommendations
Thank you for your email. I'm not sure from the information that you provided if Hudson is in the same house as the other dog, or not? If they are having problems in the same house, it might be best to consult your veterinarian, as I cannot diagnose anything over email. If your veterinarian can not solve the problem, they will be able to offer a referral to a trainer to make sure that everybody in the hose can get along, before things escalate. I hope that everyone does well!
Add a comment to Hudson's experience
Was this experience helpful?
Raven
Catahoula mix
9 Months
1 found helpful
I have a 9 month old Catahoula mix. We have had her for 5 months. Since day 1, she will not sleep through the night. She tosses and turns. Can't stay laying down. Jumps off and on the bed. She gets over 2 hours of running and playing at the dog park every day. Her last meal is given hours before bed and no treats in between other than a sleep/ calming aid before bed. Water is taken away 2 hours before bed. She is also at work with me most days(I work at a vet hospital). My vet has thrown his hands up as he doesn't know what else to do since I've done all recommendations he has told me with exercise/feeding instructions. We are getting a 2nd opinion this weekend. It is not just taking a toll on us, but on her as well. She wakes up with what looks like bags under her eyes most morning. We've given up all hope of ever sleeping through the night again.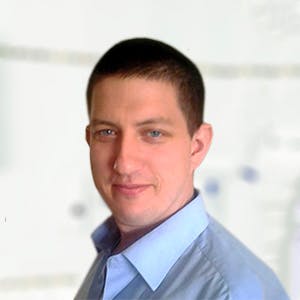 2514
Recommendations
Normally when you keep a dog active all day and exercise them well they will sleep throughout the night without incident; I am sure you have followed the instruction of your Veterinarian and also used some common sense as well. Two main factors of restlessness at night are stress and pain, I am sure that pain has been ruled out already so it may be that Raven is not comfortable or is hearing things during the night that are keeping her restless. Regards Dr Callum Turner DVM
I can sympathize with you not being able to sleep with your catahoula, we have a 20 month old male leopard catahoula and he does the exact same thing! We find that when the night get's really bad to put him in a kennel near our bed, he likes the closeness of being near us at night and the security of his kennel. We feel bad about putting him in a kennel at night because he is in one during the day due to us working, but I think he has higher stress issues with what he hears at night and not being protected by his kennel. give it a try.
Add a comment to Raven's experience
Was this experience helpful?
Riggins
Mix
6 Years
0 found helpful
My dog is around 6 years old. He normally will sleep through the night however the last couple of weeks he gets up in the early hours of the morning and "tries to get comfortable" but can't and then he starts to tremble. I have tried making him more comfortable by putting "his" blanket down or making sure he is close to me. Finally I laid on the couch with him and he fell right asleep and didn't move the rest of the night until my alarm went off in the morning. Once he moved to the couch he stop trembling and stays asleep.
I am not sure if this is anxiety or something else?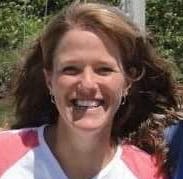 1101
Recommendations
Thank you for your email. It may be anxiety, or fear, or pain. Without seeing him, I cannot comment on which it might be. It would be worth a visit to your veterinarian, describe what is happening with him, and he can be examined. If he doesn't seem painful, your veterinarian may be able to prescribe a mild sedative or anti-anxiety medication that will help him if he is anxious or fearful. I hope that everything goes well for him.
Add a comment to Riggins's experience
Was this experience helpful?
Charlie
Cavalier King Charles Spaniel
2 Years
0 found helpful
My youngest dog, Charlie, CKC spaniel, can be very restless at night. he sleeps on our bed, with Gino our rescue CKC spaniel. He can be ok during the day, sometimes go's up to bed with my husband, before Gino and I, when I go to bed he starts licking the duvet, trying to lick Gino and generally is up and down all night, other nights he is fine, the licking though is getting worse. He's 2 1/2 and we've had him since he was a pup, Gino is 5 a rescue who we have had for 10 months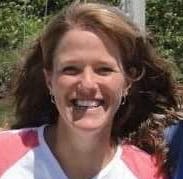 1101
Recommendations
Thank you for your question. One thing that might help with his restlessness at night is to make sure that he isn't sleeping all day, as dogs sometimes do! Concentrated walks during the day, and befroe bed, might make him tired enough that he sleeps through the night with you. Alternatively, he may be in need of anti-anxiety medication, but without examining him I can't say for sure - your veterinarian would be able to examine him and prescribe medication if that is the route that you need to go with him. I hope the extra walking helps.
Add a comment to Charlie's experience
Was this experience helpful?
Hennessy
German Shepherd Dog
11 Years
0 found helpful
Our 11 year old GSD has been pacing relentlessly for the past few evenings. Up until it's time for us to go to bed, he's fine - the usual antics, from napping and playing and peeing regularly as he always does. But as soon as we get into bed, the restlessness starts - he frequently paces, cannot stay still for more than a few minutes, and then will pace, moving between room to room where we are. Occasionally, when I have heard him go quiet, I have gotten up to find him simply standing in the hallway, panting gently but not much else, staring off at something that isn't there. I'll let him out to take care of any business, but he'll come back in as usual after going, with nothing out of the ordinary. It's worth noting that four weeks ago he had a surgery on his forehead to remove a fairly large growth of melanoma that would bleed, but since then, he has slept through the night without a problem. His behaviour during the day has been totally normal, and he's responded well to having guests in the house. Typically, if he is restless, we associate it with being windy outside as this typically gets to him but the weather has been remarkably still since this issue began. This issue has only started within the last four nights but has been noticeably persistent. What could this be?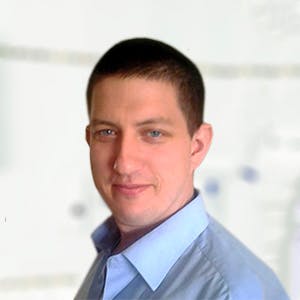 2514
Recommendations
These issues are always difficult to get to the bottom of; there may be something new in the house which is bothering him during the night: this may be a new piece of furniture, some new smell or something may have happened a few nights ago which is causing him distress when you go to sleep as he may no longer feel 'safe'. I doubt that there is anything medically wrong with Hennessy as you would see the behaviour throughout the day, this is most likely a behavioural issue and find out what may have changed since Monday may help you to understand what is happening. Regards Dr Callum Turner DVM
I have an 8 year old Lab-Collie Mix and she has been doing the same thing, She is perfectly fine all day... plays with the kids and everything then as soon as it gets dark she starts pacing and shaking. She goes from room to room and continues this through the night. We are having difficulty getting sleep for work.
Add a comment to Hennessy's experience
Was this experience helpful?
Lucia
Lhasa Apso
13
0 found helpful
I recently moved in with my boyfriend into an apartment and his dog came with us. She is a 13 year old laspa opsa. She has never slept in his bed before and has always slept in her own bed. She has been fine the first month of us moving in and slept in her own bed in our room but the past two nights she has been waking up out of her at around 2am and pacing/wining/crying to come in the bed with us. What could this be?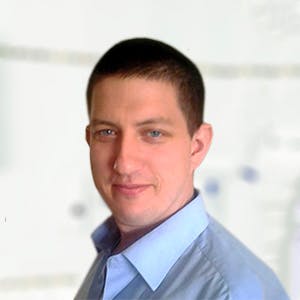 2514
Recommendations
It is difficult to say what could be causing these behavioural changes with Lucia as there may be noises, smells or something else which is causing her to be uneasy; when she is pacing you should pick her up and place her back in her bed whilst comforting her that everything is OK. If she was alright for a month, you should try to look for any changes which occurred two days ago which may explain this behaviour. Regards Dr Callum Turner DVM
Add a comment to Lucia's experience
Was this experience helpful?
Einstein
West Highland White Terrier (Westie)
6 Years
0 found helpful
Has Symptoms
Frequent Urination at Night
Einstein has severe skin allergies (flea allergy) and this year has been the worst it has ever been. It has been a battle with ear infections, constant itching, skin infections (bacterial and yeast). We've seen multiple vets, spent hundreds in visits, medications, washes, and everything in between. Nothing helped at all as soon as he stopped taking the round of antibiotics/antifungal, he'd have another start up again. It had gotten so bad that he had lost his most of his fur on his lower body and hind legs.

We finally had a vet give him an injection of Cytopoint and an antibiotic injection about four weeks ago. His fur has almost completely grown back and he hasn't been itching at all. However, when we were trying to find something to work, it was suggested that he should stay out of rooms with carpet as one flea bite will send him into an itching attack. Einstein has slept in my room on the floor under my bed all of the time I've had him (almost 7 years), he follows me around everywhere and where I am, he is at my feet. Since I have not been allowing him in my bedroom at night and set up his bed in the living room, he has started pacing at night, crying every couple of hours to go out and now he is having to urinate every hour and a half or so. He doesn't have accidents during the day or cry. If I stay up late on the weekends and leave my door open, he has no problems. But when everyone goes to bed during the week, he will cry, pace to go outside. He has piddled two or three times over the last 4 months.

In February, full bloodwork was done and urinalysis. Everything was normal except for these three that were above average: MCH (26.600 pg), Basophil (1.400 %), and Globulin (4.800 g/dL) which I was told it was due to an infection in both ears and on his skin. I'm at the end of my rope because no one is sleeping, and we don't know what to do.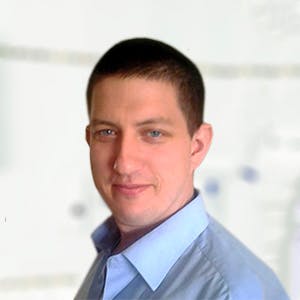 2514
Recommendations
The problem is that Einstein is thinking he is being punished by not letting him sleep in your room which is making him anxious as it is a change to a routine that he has had for years; there is no quick fix, you should try placing him in his bed when you go to sleep and praise him for being good (by going to his bed) and then leave him there; if he follows you, you should repeat the same process. It can be tedious but you need to change his habit, alternatively you could spray the whole carpet with fipronil spray on a regular basis (every few months) or remove the carpet. Regards Dr Callum Turner DVM
Add a comment to Einstein's experience
Was this experience helpful?
Ozzy
Boxweiler
6 Months
0 found helpful
Hi, ive got a 6 month old boxweiler (1/6th rottweiler the rest boxer), every time i take him downstairs to go to bed, he fusses, whines, paces, wants to go outside 3-5 times, i have him sleeping in my bed since i got him, its the same result if i go to bed at the same time or not, he used to be calm, and sleep through the night. When he fell asleep i could leave, and he would see me leave and go back to sleeping, i left on music in a low volume, but for the last month or so, its always a hassle to get him to relax, ive tried everything ive read about, taking him on long walks, mental stimuli with toys and training, with pretty much same result.In the living room upstairs he seems to be able to calm down and sleep. If i take him in to my bedroom or my downstairs living room, he takes forever to settle down. Worst case scenario he doesnt fall asleep until almost 4 am... ive ordered from the pharmacy something called adaptil, a sort of pheromone spray to calm down dogs to new enviroments and fireworks and sorts. If this doesnt help...what should i do? My social life and things i need to do is taking its toll from this, so i need my pup to sleep. As far as i know, hes in no pain. He might be growing out his final teeth,maybe thats an issue... I give him plenty of chewtoys and rawhide bones. Sometimes he wont calm down until i hold him down firm but gently. This only occurs in the first floor, at night.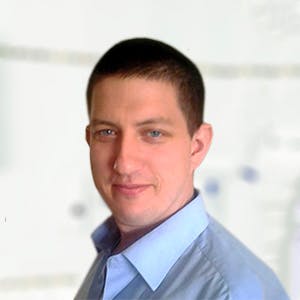 2514
Recommendations
If the issue is only occurring in certain places (your first floor), then the problem is more likely behavioural than anything else; there is no quick fix or a one-fit-all solution to these problems. I would try to keep him in areas where he is comfortable, but there is a risk that the problem may develop there as well; I would try the pheromone spray to see if there is any effect, but you should look for any possible changes or triggers which may be causing this behaviour in certain rooms. Regards Dr Callum Turner DVM
Add a comment to Ozzy's experience
Was this experience helpful?
Cody
Cheeks
6 Years
0 found helpful
We have a 6 years old cheek. He has been crying all night long, sometimes he barks too, we get up let him out the put him back in his bed and he continues to cry or bark, he sleeps all day and seems very calm, I don't see any symptoms of pain or discomfort , he only cries during the night, not sure what is going on, I need advice, we are all tired from not sleeping well with him crying all night.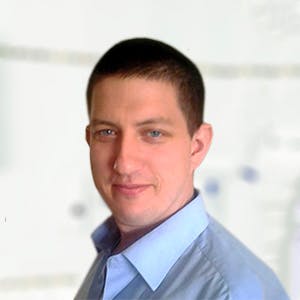 2514
Recommendations
If he is sleeping all day, he is probably bored all night and is crying for attention; you should try to keep him busy during the day when you're home on weekends to try and shift his sleep pattern back to yours, if you keep him awake during the day logic dictates that he should sleep during the night. I doubt there is anything medically wrong if he gets plenty of rest, just boredom. Regards Dr Callum Turner DVM
Add a comment to Cody's experience
Was this experience helpful?
Gator
Jack Russell Terrier
14 Years
0 found helpful
I have a 14 yr old Jack Russell Terrier. Gator is loosing his hearing and site, and lately he has become very restless at night. I get up and let him out. He comes back to bed, but then gets up again and paces the room. We keep the room dark and cool and he has a choice of our bed or his own.
Any suggestions.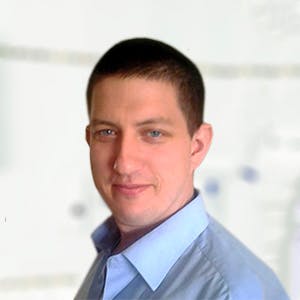 2514
Recommendations
Restlessness may be caused by numerous causes which may be behavioural or medical in origin, it is possible that he is in some pain or discomfort and is unable to find his place. Another possible cause may be due to his loss of hearing making him more suspicious of any noise that he hears; I would visit your Veterinarian to check him over to make sure that there is nothing medically wrong. Regards Dr Callum Turner DVM
Add a comment to Gator's experience
Was this experience helpful?
Levi
pit bull terrier
26 Months
0 found helpful
We have a 26monrh old long legged pit bull who for the last week or so has had very restless nights. His stomach makes the strangest noises and he battles with flatulence. His eyes seem to be glassy and watery. He seems anxious and seeks a lot of attention during the night. He prefers sitting in an upright position and stares at me while I try and sleep.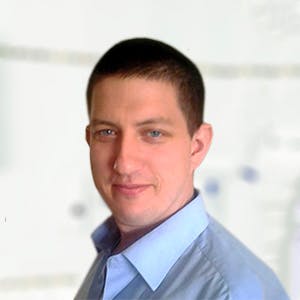 2514
Recommendations
It sounds like Levi may be having some stomach pain or discomfort which may explain the noises from the stomach, flatulence and the sitting position (relieves pressure on the stomach). It would be useful to review his diet and and possibly move him over to a sensitive diet which you should feed smaller portions every six hours to prevent the stomach from being empty. Other possible causes may be parasites, gastric ulcers, infection, other sensitivities, pancreatic disorders among others; if you see no improvement, you should visit your Veterinarian for a once over. Regards Dr Callum Turner DVM
Add a comment to Levi's experience
Was this experience helpful?
Jesse
Pomeranian
9 Weeks
0 found helpful
My 9 week puppy Jesse is very restless. She usually sleeps straight away if put in her playpen after an hour or so of play. Right now she is very restless and bites everything she sees and what really has me worried is that she has peed 6x in the last hour and they are of reasonable volume unlike when I first got her.

When put in her playpen she runs around hitting the mesh walls and trying to dig?

I don't know what to do and my vet is away for a week or so and the emergency pet hospital has a hefty fee.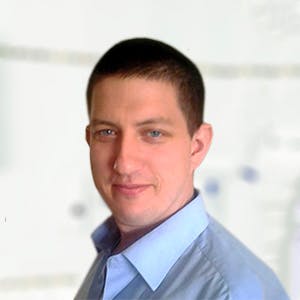 2514
Recommendations
Given Jesse's age, I cannot recommend that you take her out to disperse some energy as she won't be fully vaccinated; this behaviour may be caused by a few different causes which may include wanting attention, anxiety, hyperthyroidism, head trauma or inadequate stimulation. Without examining Jesse, I cannot really suggest anything to do apart from letting her get worn out; conditions like hyperkinesis usually present later in life and are uncommon. If Jesse is going to hurt herself I would suggest going to the Emergency Clinic regardless of cost, otherwise keep a close eye on her and wait for your Veterinarian to return. Regards Dr Callum Turner DVM https://wagwalking.com/condition/hyperkinesis
Add a comment to Jesse's experience
Was this experience helpful?
Penny
Mix
1
0 found helpful
Hi there, the past two nights our dog has been restless at night. She is in dog day care all day, and snoozes while we are at home, but at night struggles to sleep. She will whine and change positions, and go to multiple places in our apartment to find somewhere to sleep.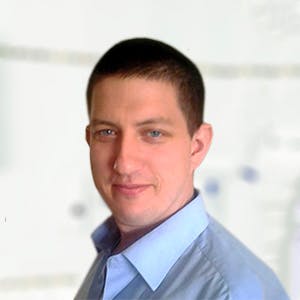 2514
Recommendations
You may need to change Penny's sleeping pattern, by keeping her busy for a few days whilst you're at home will hopefully lead to her sleeping during the night; it may sound simple but it may help. There is not likely to be anything medically wrong, just needs to rest later in the day. Regards Dr Callum Turner DVM
Add a comment to Penny's experience
Was this experience helpful?
Basil
Greyhound
4 Years
0 found helpful
We have a 4 year old greyhound, been with us 3 months. When he first arrived told he has severe noise phobia, but after a while we think it was actually fear of new places. Was on 2 medications, pexion and fluoxetine. He's now been weaned off both, fluoxetine stopped 2 weeks ago. He's become very restless at night, digging at bedding, washing very noisily! Wanting to go out, pacing, chewing chews etc. It doesn't seem to be anxiety, more like he's just not sleepy and wants to play. It's very tiring! We have adjusted temperatures, bedding etc, no difference. We are going to add an extra walk in before bedtime, to tire him out more. Is this likely to be side effect of coming off medication? He's doing great otherwise, but we are exhausted as though we have a newborn baby at night!! He's sleeps like the dead for his daytime naps!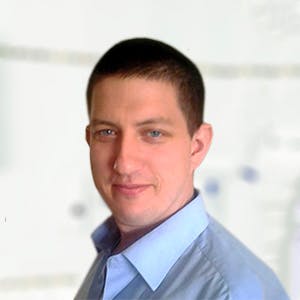 2514
Recommendations
Of course he sleeps well during the day, he is too busy at night; Greyhounds have a lot of energy but they use up the energy usually in short bursts (like the 100m at the Olympics) as opposed to the London Marathon, the Greyhound Trust in the United Kingdom suggest two twenty minute walks per day is usually sufficient for most Greyhounds although this information varies from other sources. Planned weaning of the medications should prevent any issues from coming off the medications; it is probably going to be a case of keeping him busy all day everyday for a few days to tire him out to shift his sleep pattern a bit, there doesn't seem to be anything medically wrong. Regards Dr Callum Turner DVM www.greyhoundtrust.org.uk/rehome-a-greyhound/greyhounds-as-pets
Add a comment to Basil's experience
Was this experience helpful?
Bryan Blue
Labrador Retriever
12 Years
1 found helpful
I have a very fit 12-1/2 yr old 70# chocolate lab with excessive & constant panting from pain. He has an old leg trauma as well as hip dysplasia and the vet gave me an anti-inflammatory and tramadol to help. It knocks him out for most of the day. He can eat & drink normal; he has some issues going to bathroom, like he can't hold the position for the entire time, but manages to complete after 2 or 3 attempts. The only time he seems at peace is when he is sleeping on his $100 dog bed. Is this a good quality of life cause it breaks my heart every day and is sending me into a deep depression?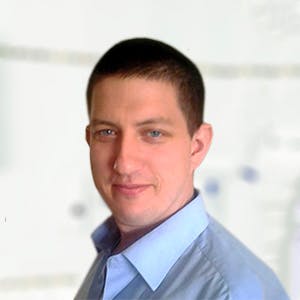 2514
Recommendations
It can be difficult to determine whether it is time for your friend, seeing them in pain is always heart breaking but it can be difficult to determine the actual amount of pain Bryan Blue is in as dogs may hide a lot of the pain they are suffering. You know him more than anyone and you will be able to see if he is comfortable or not; these types of cases where chronic pain is the issue (as opposed to a severe medical problem) can be very difficult to evaluate since he may have good days and bad days. It may be worth looking at some old photos of him and seeing the differences with today as some people mention that it helps them get a perspective. Regards Dr Callum Turner DVM
Add a comment to Bryan Blue's experience
Was this experience helpful?
Chico
pitbull
8 Years
0 found helpful
It's 2:30 am and my dog has been up and down and won't stay still. He keeps trying to cuddle with me and the next goes away and comes back and goes away. He was panting and now he's not. I took him outside, but when he came back in he was doing it again. I'm not sure what to do as our vets are very expensive and if it's not necessary I don't want to have to take him in as he doesn't like the vet and always tried to bite them.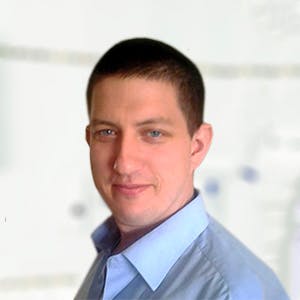 2514
Recommendations
Sometimes dogs, like humans, will have a restless night; my dog kept walking on my hardwood floors all night a few nights ago. Behaviour, stress, noises (they can hear better than us), pain and other causes may lead to restlessness; if Chico isn't showing any other symptoms and isn't in any distress, I would keep an eye on him but if symptoms present or this lasts more that a night or two, take him to see your Veterinarian. Regards Dr Callum Turner DVM
Hi there, my dog has a lovely temperament and gets at least three walks a day. We also take him out before we go to bed. Recently, though, he has been messing in the kitchen pretty much every night and is whining and struggling to get to sleep. He hasn't done this since he was a pup. He's also scratching himself a lot. We do have a new baby in the family, which I feel may have contributed to this change in behaviour, but before I go to the vets I would appreciate your thoughts on this!
I should qualify, it's not that we've not been to the vets for these issues - we have. Its just so expensive and, whilst I would pay anything to help my baby, money's tight so thought I'd seek advice here, on what seems like a knowledgeable forum, first :)
Add a comment to Chico's experience
Was this experience helpful?