What is Itching His Eye?
Your dog may occasionally rub or claw at their eye when dirt or a small foreign object irritates their eye. This can easily be alleviated by flushing the affected eye with water or saline solution. You should be concerned if your dog is continually itching or rubbing their eye. This is indicative of a potential problem that may require veterinarian intervention.
Sometimes, your dog's eyes may run or feel itchy during certain times or the year or when they are exposed to an allergen. Allergies can usually be treated simply, just consult with your veterinarian before you give your dog any over the counter medication for their allergies.
Other possible conditions for why your dog is itching his eye include:
In-grown eyelids
Inflammation from infection
Irritation
Allergies
Prolapse of the third eyelid
Corneal ulcer
Pink eye
Book First Walk Free!
Why Itching His Eye Occurs in Dogs
There are several reasons why your dog is itching his eye. When you notice your dog itching their eye excessively, you will need to examine the affected eye for any visible foreign object. You can flush the eye with warm water or a sterile saline solution. If flushing the eye does not remove the irritant, you will need to make an immediate appointment with your veterinarian. When it comes to eye care, it is essential that you have your veterinarian assess your dog and provide appropriate treatment.
In-Grown Eyelids
In-grown eyelids can be a hereditary problem or they can be the result of continuous inflammation. The eyelids will turn inside and the eyelashes press against the eye. When your dog itches or rubs at the affected eye, they can create a large ulcer.
Inflammation From Infection
When you notice the area around the eye or even the eye itself is inflamed, that is generally a sign of an infection in the eye. Your veterinarian will prescribe eye drops and may even prescribe oral antibiotics.
Irritation and Allergies
Dry eye, dirt, pollen or other small foreign particles can invade your dog's eyes. These foreign particles can cause scratches on the cornea and intense irritation. You can flush your dog's eye with a sterile saline solution. If the eye is still irritated after flushing it be sure to contact your veterinarian and have it checked.
Prolapse of the Third Eyelid
Your dog has a third eyelid that protects the cornea and the gland within the third eyelid produces tears to provide lubrication for the cornea. The gland will sometimes become swollen and then bulge up and over the top of the third eyelid. This can cause irritation and will produce yellow mucus.
Corneal Ulcer
This will occur when your dog experiences a more severe eye injury, usually from a foreign object such as a cat's claw, thorn or twig. Your veterinarian will need to assess your dog's corneal ulcer and determine the best course of action. Most dogs make a full recovery from a corneal ulcer.
Pink Eye
Dog pink eye, also known as dog conjunctivitis, will affect your dog the same as pink eye affects humans. Your veterinarian will be able to diagnose dog pink eye quickly based on the symptoms and begin treatments immediately.
What to do if your Dog is Itching His Eye
Anytime your dog is continually itching at their eye you should contact your veterinarian and have them look at the affected eye. You do not want to medicate your dog with over the counter medications or home remedies as you could cause irreversible damage to the eye.
Some eye issues will require more intensive medical treatments and prescription medications. In-grown eyelids usually will require a simple surgery to roll the eyelid outward so the eyelashes do not irritate your dog's eye. A prolapsed third eyelid may also require surgery and the removal of the gland on the third eyelid. Antibiotics and prescription eye drops may also be a necessary part of treatment.
In some instances, a canine ophthalmologist may be needed to treat more severe eye injuries or conditions. If you do not treat your dog's eye issue properly, you could cause permanent damage.
Prevention of Itching His Eye
There are some conditions that are simply not preventable, those conditions are usually hereditary. Other conditions can be prevented by doing daily checks of your dog's eyes and immediately taking action when you notice your dog itching his eye.
Dogs with known allergies may need to take allergy medications and avoid the allergens that cause the irritation. Make sure that their environment is clean and allergen free. Ask your veterinarian about lubricating eye drops if your dog is suffering from irritation or dry eyes.
Cost of Itching His Eye
Costs will vary depending on the condition and the demographic. On average, in-grown eyelids can cost around $350 to treat. Corneal ulcers, lacerations or infections can range in cost from $200 to $2500. Prolapsed third eyelid treatment can average in cost about $600.
Itching His Eye Questions and Advice from Veterinary Professionals
Percy
Chocolate lab
9 Years
0 found helpful
My 9 yr old Chocolate Lab is scratching both eyes until the hair around the eyes is gone (looks like a raccoon), bleeding, and crust develops. We have tried everything, changing food, bedding, putting a cone on until it heals, etc. His actual eyes are red and he won't let you touch his face. My husband wants to try eye drops (Saline) before taking to the vet. Percy does wonder next door to the horse pastures and has been caught eating horse poop! I am scared something else maybe wrong and I don't want our other animals to get sick. What could this be?
Add a comment to Percy's experience
Was this experience helpful?
Molly
Yorkie
5 Years
0 found helpful
I have a Yorkie she is 5 years old. For the past few months or so she has been Itching her. We went to the vet and got a cone for her. This has been helping her control the itching. On the other side when every we take it of for like an hour or so she come back and the under of her eye will be bleeding. So we try to keep the cone on her as long as we can. Today she was laying on me and I noticed that her eye was "goupy" I guess you would say. I was wondering if anybody would be able to tell me the slightest reason why this would be happening. Thank You!

Sorry I did not think that this would take that long.
Add a comment to Molly's experience
Was this experience helpful?
Toby
Cocker Spaniel
4 Years
0 found helpful
Toby has had itchy eyes on and off for the past 2 months he paws at his eye to let you know he wants you to rub it I just offer my hand for him to rub against, Toby is sensitive to pollen his symptoms seem to flare up in the spring and autumn we have been told it's from the rotting leaves? So I don't think I should be worried as it is probably pollen but what do you think? He's also picked up an ear problem around the same time but being a spaniel we have had so many ear problems we can treat it ourself and is 90% clear now thank you!
Add a comment to Toby's experience
Was this experience helpful?
King
Longhaired Shepard
4 Years
0 found helpful
My 4 year old shepard have had a itchy eye for almost 2 years now, we did see an eye vet about it but she couldn't really find the reason for his itchiness. Its mainly the left eye that is affected by this and he go nuts trying to still the irritation and often seek us out to help him. He's sore around the eye and little to none hair left around that zone and his usually black skin have become pink. We have tried different solutions both outside and inside the eye but nothing have really seemed to help. He's the kindest dog in the world so it pains me to see him suffer like this. He have some skin allergies from before but we use the medication "Apoquel" to calm that type of itchiness which have worked wonders, and since that haven't managed to take care of the eye problem, I still think its an ingrown hair issue so we will most likely seek out an eye specialist again to see if anything can be done.
Add a comment to King's experience
Was this experience helpful?
Zero
Siberian Husky
2 Years
0 found helpful
Hey I have a 2 year old husky who keeps scratching his right eye, thing is I took him to a vet they gave me a creme to use for the redness he makes from scratching - well it healed but a month later he's back at it, it's becoming an on and off thing. The vet checked it before and said it was nothing to worry about, so I'm confused, he itches regardless of seasons, his food changes often because he tends to get bored of it and refuses to eat the same thing for long. He gets his excercise so it's not boredom, not fleas, but the eye itself isn't red or watery, there's nothing that looks physically wrong except the redness and scabs underneath from his scratching.

Sorry Thats alot longer than i expected to write :-)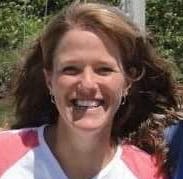 1611
Recommendations
Zero may have a parasite, or a bacterial or fungal infection. Without seeing him, I can't comment on what might be going on, but if it got better with the medication and then came back, that may be a clue for your veterinarian to figure out what is going on with him. He may need further diagnostics to determine what is happening. It is okay to let your veterinarian know that you are worried about it, and need to figure out what is happening so you can fix it. I hope that all goes well for him.
Add a comment to Zero's experience
Was this experience helpful?
Norman
Cav-A-Jack
2 Years
0 found helpful
MY 2 year old King Charles Cavalier Jack Russel mix keeps rubbing his face/eyes on the ground as if they are super itchy. He normally has tear stains on his face, I assume that is from him being part King Charles Cavalier. He doesn't seem to be in any pain nor is there any redness around the eyes. Is this some type of allergy? He has always rubbed his face across carpets every now and then, but now he does it several times a day, sometimes for minutes.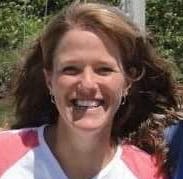 1611
Recommendations
From your description, Norman does sound itchy, and he may be having a problem that needs treatment. It would be best to have him seen by your veterinarian to see if he has a bacterial infection, allergies, or what else might be going on.
Add a comment to Norman's experience
Was this experience helpful?
Prince
Chihuahua
One Year
1 found helpful
My dog has been scratching around his eyes. it has even caused bleeding and he scratched off his fur. what should I do I can't afford to get him checked out for another three weeks but im afraid his eye eventually will close shut.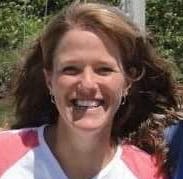 1611
Recommendations
Thank you for your email. It sounds like it would be best to have him seen by a veterinarian sooner than three weeks. He may have a bacterial infection, a parasite, or a fungal infection, among other things. There are many clinics that offer a 'free first exam', so that you can have him seen and get an idea as to what might be causing this. It would be better to take care of this sooner than later, as complications can develop if eye conditions are untreated. I hope that he does well.
Yeah most vets offer some sort of payment plan if you can't afford the treatment I would call round a few different vets and explain you are worried about the eye but don't have much money, there's no embarrassment in wanting to care for your dog and asking for help, it's going to cost more if you leave it... don't let the dog keep scratching it either only going to make it worse
Add a comment to Prince's experience
Was this experience helpful?
Maui
Lasa Apso
14 Months
0 found helpful
Has Symptoms
bleeding and loss of fur in area.
Medication Used
Neomycin and Polymyxin B Sulfates
My dog is a 14 month Lasa Apso that keeps scratching under his right eye. His eye seems fine but the fur under the right eye area is being scratched off and bleeds. I took him to the vet and he prescribed an eye an eye drop to for the eye and the surrounding area. But my dog want let be put the drops in. He puts up a good fight and nips at you. Any suggetions would be grateful.

Med prescribed: Neomycin and Polymyxin B Sulfates and Dexamethasone, 1-2 drops every 12 hours for 7 days.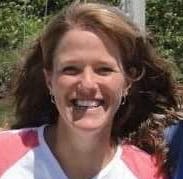 1611
Recommendations
Thank you for your email. Dogs can be difficult to treat, for sure! One thing that may help with Maui's treatment might be to hold him in your lap, and hold his head from behind while you put the drops in, rather than coming at him from the front. Associating the drops with treats can also help - if he knows that his eyedrops always result in a delicious treat, it may help. if you can't make any of this work and he isn't cooperating, your veterinarian will be able to show you how to treat his eyes if you stop in the clinic and ask. I hope that all goes well with Maui!
Add a comment to Maui's experience
Was this experience helpful?
Macie
Blue Heeler
8 Months
0 found helpful
My 8 month puppy is scratching just above her right eye. The eye itself looks fine, but above the eye (eyelid area?) looks like it may have a small cut that's bothering her? It looks like she may have rubbed some of her hair off too. It doesn't look infected, but it seems to be bothering her. What should I do?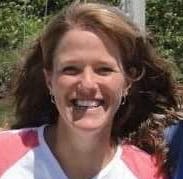 1611
Recommendations
Thanks for contacting us about Macie today. It actually would be a good idea to have your veteirnarian look at the spot above her eye. It may just be a scratch or an irritation, but puppies are prone to a parasite called Demodex, and it would be good to rule that out and make sure that it is nothing to worry about. Demodex is not an infectious parasite, but does sometimes require treatment if it doesn't improve.
Add a comment to Macie's experience
Was this experience helpful?
Dez
American bully
2 Years
0 found helpful
I have a American Bully who is 2yrs old. We're from Arizona moved to California ever since we moved here he's ben getting alot of allergies. He's been scratching his eyes alot. I really don't want to spend more money when we already spend 400 on our female puppy cause she had broke into small red bumps. I never had this probably when we were living in Arizona.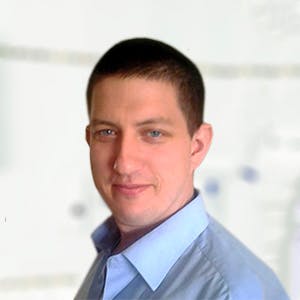 3320
Recommendations
Whilst Arizona and California are neighbours, the climate is different and there are some different plants and trees between the two state; even there is a difference between north and south California. It is most likely a allergy to something in California which isn't found in Arizona (at least around where you were living); I would try him on Benadryl on a dose of 1mg every eight hours to see if there is any improvement. Other than that, I am unable to offer any other useful advice. Regards Dr Callum Turner DVM
Add a comment to Dez's experience
Was this experience helpful?