What is Bleeding From the Vagina?
Your unspayed female dog will go through two to three heat cycles on average per year. Being in heat is the most common reason for vaginal bleeding, but there are other medical conditions that may cause your dog to bleed from her vagina. However, you should try to determine if the bleeding originates from the vulva or is in your dog's urine. Additionally, your dog may eliminate bloody diarrhea, which may appear to come from her vagina.
Estrus cycles (heat cycle)
Pyometra
Miscarriage
Vaginal inflammation
Tumors of the vagina
Book First Walk Free!
Why Bleeding From the Vagina Occurs in Dogs
There are a few reasons why your dog may be bleeding from her vagina (vulva). Blood in the urine may indicate a urinary tract infection but differs from blood that passes from the vulva.
Estrus Cycles
Unspayed females will go through two to three estrus cycles annually, also known as going into heat. A heat cycle lasts two to three weeks and begins as spot bleeding from the vulva. Your dog's vulva will also become swollen, and she may urinate more often than normal. Her excessive urination is meant to attract male dogs. Estrus cycles are not a medical condition but a natural reproductive cycle in dogs.
Pyometra
Pyometra is a medical condition that may arise during an estrus cycle and is an infection in the uterus. Pyometra is a serious, life-threatening condition that requires immediate medical treatment. As your dog's hormones change during her heat cycles white blood cells, which prevent infection, are not permitted into the uterus. The uterine lining will grow in anticipation of pregnancy. However, if pregnancy does not occur within several consecutive heat cycles, cysts can start to grow within the thickened tissue and create an ideal environment for bacterial growth. Without the white blood cells present to combat the bacterial growth, your dog can develop a uterine infection.
Miscarriage
Your dog may become pregnant during her estrus cycle, and after a few weeks, her body may abort the pregnancy due to a number of reasons. Miscarriages will often result in excessive bleeding from the vagina where your dog may pass the placenta and other tissues.
Vaginal Inflammation
If your spayed female is experiencing vaginal discharge that contains blood, she may be suffering from vaginal inflammation or vaginitis. Additional symptoms of vaginitis include frequent urination or difficulty urinating. Your dog may also lick her vulvar area more frequently and scoot her bottom across the floor. Vaginitis is usually caused by an infection or foreign body and can affect any female at any age although prepubescent and older dogs appear more predisposed.
Vaginal Tumors
Unspayed females are more likely to develop vaginal tumors as they age. Most vaginal tumors are benign, or non-cancerous and can cause vulvar bleeding as well as blood in the urine, vaginal odor, and difficulty giving birth.
What to do if your Dog is Bleeding From the Vagina
You should take you dog to the veterinarian if she is bleeding from her vulva and you believe she is not in heat. Your vet will perform a complete physical examination and ask you when you first noticed her symptoms. The vet will also ask you about the quantity and quality of her bleeding; for example, if your dog is spotting or hemorrhaging and if the blood is thick, thin, or accompanied by other discharge. The answers to these questions will help your veterinarian make a diagnosis, but additional testing may also be conducted to rule out other conditions.
Your veterinarian may take a vaginal swab to test for bacterial infections associated with urinary tract infections of vaginitis. Tissue samples collected from your dog's vulva may also be examined to determine if any tumors may be present. If your vet finds tumor growth, a CT scan or X-ray will be ordered to determine location, size, and possible metastases. Typically, surgery is conducted to remove the uterus and ovaries as well as the tumor growth. Radiation and chemotherapy may be utilized to destroy any hidden cancer cells and prevent a reoccurrence of tumor growth. Dogs are far more tolerant of chemotherapy than humans are and experience less illness and hair loss. However, some breeds of dog are more susceptible to hair loss, including English Sheepdogs, Lhasa Apsos, Maltese, Schnauzers, Shih Tzus, and Poodles.
Prevention of Bleeding From the Vagina
Many of the medical conditions associated with bleeding from the vagina can be prevented by spaying your dog. Spaying your dog will also end future estrus cycles and prevents contribution to the dog overpopulation. Pyometra results from hormone changes associated with consecutive estrus cycles not resulting in pregnancy. The treatment for pyometra calls for an ovariohysterectomy (spay), but this can be a complicated surgical procedure when your dog is fighting a bacterial infection.
Bacteria can also grow in the urinary tract and infect your dog. Giving her access to clean water and the opportunity to eliminate her waste frequently will help prevent bacterial infections that might lead to vaginal inflammation.
Unfortunately, you may not be able to prevent tumors from growing in your dog's vagina, but early spaying can significantly reduce the risk of developing tumor growths and cancer later in life.
Cost of Bleeding From the Vagina
The cost of treatment for your dog's bleeding from her vagina depends on the underlying medical condition. For example, treatment for vaginitis can cost around $750 whereas pyometra can cost around $1,200. Still greater, treatment for tumor growth can cost around $7,500.
Bleeding From the Vagina Questions and Advice from Veterinary Professionals
Athena
Pit bull
14 Years
0 found helpful
My female in tact pitbull has been bleeding from the vagina and for about 2 weeks. I would think that the lumps in her sides and bleeding at this age is probably not a good sign. She's almost never been to the vet, never really had any reasons. For this reason, I think we should just accept that she is old, probably sick, not in any pain, still bouncy and really a happy loved girl. Would u put her through a trip to the vet to find out and do tests and stress her out, or would u not? I'm really torn.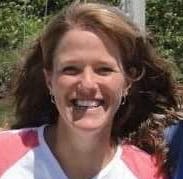 314
Recommendations
Thank you for your email. I do think it would be be worth a trip to see a veterinarian, as she may have a bladder infection or the early stages of a uterine infection. Uterine cancer is also a possibility. She may be able to have a simple treatment, though, as that can't be comfortable. Your veterinarian can look at her, let you know what they think might be going on, and you can weigh the risks and benefits of any tests or treatments that they suggest. I hope that Athena is okay.
Add a comment to Athena's experience
Was this experience helpful?
Lily
Jack Russell Terrier
11 Years
0 found helpful
Our dog, Lily is an almost (in 6 weeks)eleven years old unspayed jack russell. We returned from Christmas vacation and noticed she looks thin (although she is eating),and is excreting a bloody mucus. She is acting normal and drinking. She does not have difficulty urinating or defecating but her feces is like mashed potatoes. Unfortunately, I don't have the funds for a vet vist at the moment. Should I have cause for alarm?

Worried Owner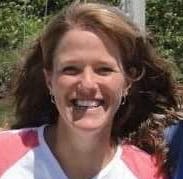 314
Recommendations
Thank you for your email. Bloody mucoid discharge from the vulva of an unspayed dog is always cause for concern, yes. She may have a uterine infection that can become life threatening if not treated. She does need to see a veterinarian as soon as possible to be evaluated and get treatment. Many clinics offer a 'free first exam', that you might be able to take advantage of to have her seen and evaluated, so that you know more about whether she needs treatment or not. I hope that Lily is okay.
Add a comment to Lily's experience
Was this experience helpful?
Maddy
German Shorthaired Pointer
5 Years
0 found helpful
My dog who is completely potty trained (5 Yr old Female, German Short Haired Pointer) defecated all over the house this morning.. And i mean EVERYWHERE. I also see driblets of blood all around. I lifted her tail and i see bit of dry blood on her anus and vagina. not sure if the vagina part was just from it coming from the anus. Any idea what this is?? No change in diet or anything that i can think of unless she found something and ate it.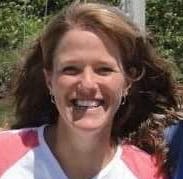 314
Recommendations
Thank you for your email. If Maddy is having diarrhea with blood in it, she needs to be seen by her veterinarian. She may have eaten something that you aren't aware of, may have an intestinal infection, or parasites. She should be seen today, examined, and treated. I hope that she is okay.
Add a comment to Maddy's experience
Was this experience helpful?
Sasha
Boerboel
8 Months
0 found helpful
My Boerboel is 8 Months old, she has blood drops dripping out her vagina it is a thin type of blood what do you recommend? She is still moving freely around in the hard but it is a concern as she is still a puppy and cannot be on heat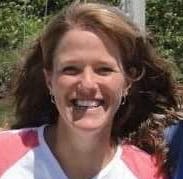 314
Recommendations
Thank you for your email. Most dogs come in to their first heat cycle between 6-9 months, so she is old enough to be in heat, for sure. If you are not sure, it would be best to see you veterinarian, as they can examine her and make sure that she doesn't have a bladder infection or uterine problem, but that is a pretty normal age for that to happen. She can easily get pregnant in the next 10-14 days, if you're not careful!
Add a comment to Sasha's experience
Was this experience helpful?
Ruby
Puggle
8 Months
0 found helpful
my pup started bleeding a few days ago she had some lines around her vagina but their gone now but today I noticed its coming from inside her and I don't know whats wrong when I got her the place said she was spayed,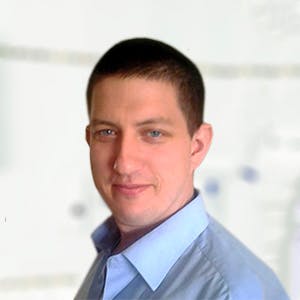 1832
Recommendations
There are a few reasons why Ruby may be bleeding from the vagina which include infections, trauma, reproductive tract issues among other causes; this would be something to have a Veterinarian take a look at since there are different treatments depending on the underlying cause. Regards Dr Callum Turner DVM
Add a comment to Ruby's experience
Was this experience helpful?
Dakota
Neopolitan Mastiff
6 Years
0 found helpful
My 6 year old mastiff has Pyometra she is on a strong dose of antibiotics. I have noticed that the blood she is expelling from the vagina has changed colour from brown and pus and offensive smelling to bright red and not as runny it's more stringy clot like now. Is this a good thing? Does this mean the antibiotics may be working? She is eating, drinking, peeing, and generally acting normal.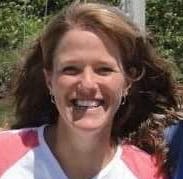 314
Recommendations
Rani, thank you for contacting us about Dakota. That is probably a positive sign that the infection is being controlled with the antibiotics, but it still isn't normal to be bleeding like that from her vulva. The only cure for pyometra is to have an ovariohysterectomy, and without having the surgery, she is prone to developing an overwhelming infection, sepsis, and this condition can be fatal. She should have a follow up with her veterinarian to discuss the surgery as soon as possible.
Add a comment to Dakota's experience
Was this experience helpful?
Zenda
Golden Retreiver
15 Years
0 found helpful
My Golden Retriever Zenda, (unspayed) started dripping last Wednesday while on a trip. I noticed a lot more blood than usual the following day after I picked her up. A friend had her at his home the night before so I asked if she had been bitten or anything happened. (like sex) My friend said no but he also noticed a small spot of blood when he let her out to pee. Her Vagina was red with blood and it scared me. She bled on the towels etc. I put out for her. She is not in pain but still, itlooked scary. She was diagnosed with breast cancer a year ago. She has a lump next to one of her teets and her other nipples started looking inflamed. I gave her mega doses of CBD and and after 2-3 months the lump reduced in size to less than half. I was amazed. She is 15 years old and sleeps a lot. In the morning she is full of energy but it doesn't last long. She also has nearly lost her ability to use her hind legs except for slow walking. This is my 3rd Golden. I know they don't show it when they are in pain but she just seems tired. (old?) She is still bleeding but not as much. She seems to be more attentive/ feeling better (?) since she has been home after our trip. I give her a bath and cleaned her privates. Cleaned the dried blood and now it has started bleeding again. It does't seem to bother her except she lickes herself. My biggest concern is that eventually she will succumb to the cancer or something else. (maybe she has cervical cancer now?) Our Vet in Mexico said she is too old to do surgery. What will make her feel better? Antibiotics? Thank You!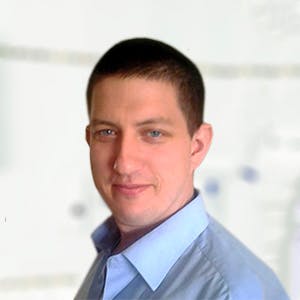 1832
Recommendations
It is important for you to take Zenda to your Veterinarian for another examination to determine the specific cause of the bleeding as it may not be related to the mammary lump. Your Veterinarian may also be able to prescribe for you pain relief to make her more comfortable. If Zenda has an infection, antibiotics would be useful as surgery may not be possible; again this would be something to discuss with your Veterinarian. Regards Dr Callum Turner DVM
Add a comment to Zenda's experience
Was this experience helpful?
Magenta
Shitzu
10 Years
0 found helpful
My shitzu is bleeding from her vagina, she is been like that for 4-5 weeks now. She looks healthy, eats, drinks, goes bathroom normal, poo looks healthy, urine has no blood, she doesn't seem to be in pain. She humps everyday her stuffy toy. She does ask for more atention than usual and leaks milk often. She is 10 years old, she gets mad only if we are on our phones while petting her. Blood is thin and spotty but frequent, no other discharge that I notice, she does trow up ones in a while but not often. I first think was Pyometra but she doesn't have all the symptoms of it, no bumps or inflation is noticed for other issues, what can it be?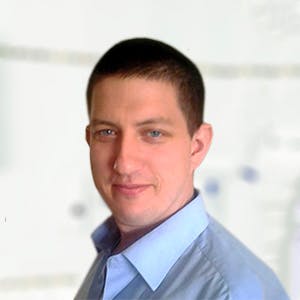 1832
Recommendations
There are various causes for bleeding from the vagina which may include infections, inflammation (vaginitis), trauma, foreign objects, hormonal disorders, tumours among other causes; without giving Magenta an examination I cannot say for certain the specific cause but if she is letting down milk we can assume there is something hormonal going on (ovarian cyst or similar). If Magenta hasn't been spayed, I would highly recommend getting her done to prevent other issues like pyometra in the future. Regards Dr Callum Turner DVM
Add a comment to Magenta's experience
Was this experience helpful?
Star
Cane Corso
5 Months
0 found helpful
I can't tell if my dog is bleeding from the vagina or her anus but the blood looks like Jam and it's just coming out of her while she walks or sitting down.she also won't drink or eat anything.me and my siblings came to a conclusion that our older dog that is a cane corso might have tried to have sex with her but she hasn't turned a year old yet so I didn't think he would try to do that but I'm really worried and ,I want to know what could be wrong with her ?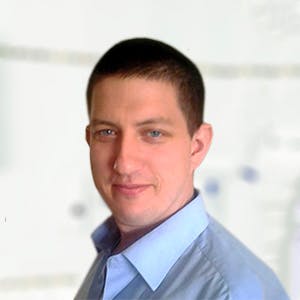 1832
Recommendations
Typically if we see [raspberry] jam coming from the anus we think about the possibility of colitis; although clotted blood may also leak from the vulva as well, if it is leaking from the vulva it may be caused by trauma or gynaecological issues. Without examining Star, I cannot say the specific cause; a visit to your Veterinarian is needed to be on the safe side. Regards Dr Callum Turner DVM
Add a comment to Star's experience
Was this experience helpful?
Poppy
Shih Tzu x spaniel
10 Months
0 found helpful
My 10 month old female puppy has just been to the toilet and I noticed bright red blood at the edge of the puddle (not mixed in) and she had blood around her vagina area, she does not appear to be in any pain, nothing different in her behaviour, she is spayed. She has been licking herself after she's walked around but not excessively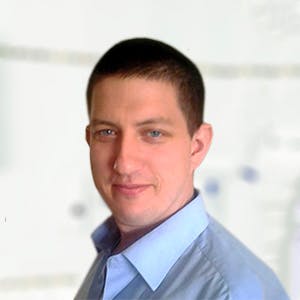 1832
Recommendations
There are a few different causes for blood around the vulva and in the urine which may include trauma, infection, foreign objects, tumours and other issues; I would recommend keeping the area of the vulva clean by bathing it regularly with a dilute antiseptic. Ideally a visit to your Veterinarian would be required to determine the underlying cause so that treatment can be directed effectively, especially if there is a large quantity of blood. Regards Dr Callum Turner DVM
Add a comment to Poppy's experience
Was this experience helpful?
Lia
Shih Tzu
8 Months
2 found helpful
20 minutes ago I was holding my female puppy and I saw on her vagina was a little blood. My brother showed me his pillow and told me there's blood on It. I don't know what it means she's also unspayed we also have a male dog.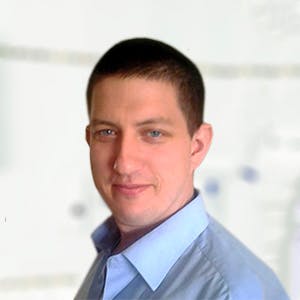 1832
Recommendations
There are many different causes for blood to emerge from the vagina, trauma from copulation is one of them; trauma, infection, foreign objects, tumours (probably too young) and other issues may cause bleeding. It would be advisable to clean around the vulva and keep an eye on her; it would also be best to visit your Veterinarian if the bleeding continues to try to find the underlying cause. Regards Dr Callum Turner DVM
Add a comment to Lia's experience
Was this experience helpful?