What is Unable to Stand?
Witnessing your dog become suddenly weak in the legs and unable to stand on their own can be very concerning and scary. It can happen naturally with age, or can be caused by an event or illness. Some common causes are:
Paralysis
Geriatric vestibular syndrome
Degenerative myelopathy
Botulism
In most cases, inability to stand is a serious issue that can affect your dog in their everyday life. It can be the sign of the beginning of something serious, and vet intervention is usually necessary. Some of the causes can be dangerous and, in some cases, life threatening, so learning the symptoms of some of the serious illnesses is important. If your dog is showing difficulty standing, do not overlook it.
Book First Walk Free!
Why Unable to Stand Occurs in Dogs
Inability or reluctance to stand or perform everyday actions can be serious as it can be caused by a severe disease. Any dog can suddenly become unbalanced or paralysed, although some can be affected more easily than others due to their age or breed. It can be caused by a number of reasons that are all serious and should be dealt with immediately.
Paralysis
Canine paralysis is similar to human paralysis, as it can appear quickly and keep them from doing what comes natural day to day. It can be caused by ticks that spread Lyme disease, which can extend throughout the bloodstream and to your dog's organs, and can be fatal. Another cause is the development of a tumor in their spine. Tumors can spread life threatening toxins and viruses throughout your pet's body, as well as travel through the nerves and allow the advancement of damage to vital organs. Tumors will often increase the effect of paralysis slower, compared to Lyme disease. Therefore, the hind end of your dog will be affected first, followed later on by the front if not treated. Sometimes infections can also cause paralysis if not treated properly, especially infections that appear near the face or ears. If not treated quickly and correctly, infections can cause damage to the muscles, nerves and vital parts of the body, and can in turn cause paralysis. Rabies and distemper can also have the same effect as they can spread viruses into your dog's brain. If these viruses win against your dog's immune system, it can be fatal.
Intervertebral Disc Disease
Intervertebral disc disease happens when the discs in your dog's back protrude and press against the spinal cord. This will cause internal swelling which can lead to decreased nerve function and pain, which can keep your dog from performing everyday functions with ease, for example walking and standing. It can even cause paralysis in any part of the body, depending on the location of the damaged disc. Corgis, Dachshunds, Basset Hounds and any other breed that is subject to genetic dwarfism are more susceptible to slipped discs, but no breed is immune. Dogs that are of predisposed breeds that are obese and out of shape can also acquire this injury more easily.
Some possible signs of IVDD include reluctance to move the neck or carrying the head low. A dog with this condition will not want to move their head or neck as it is painful, and will instead resort to shifting their eyes in order to look at you. Other symptoms are stiffness, back pain, crying out suddenly when moving or being touched, tenderness or tenseness in the abdominal area, incomplete or unusual urination, hunched posture or an arched back, dragging their legs, toeing or knuckling over when walking or standing, an unwillingness to jump and a reluctance to stand or sit, as well as dragging legs. It can sometimes cause anxiety, since the dog knows that moving will inflict pain. A drop in appetite and activity level, loss of bladder control, shaking or trembling, collapsing or a loss in general coordination can also occur.
Geriatric Vestibular Syndrome
It is suspected that geriatric vestibular syndrome is caused a brain lesion or a hemorrhage, but so far no evidence has come forth to prove it. This disease affects the body's balance and will result in dizziness, a loss of balance and vertigo. It can be more common in older dogs. In nearly every case there is a full recovery, with only minor head tilts left over. It can be caused by recurring infections in the ears, perforated eardrums caused by excessive cleaning of the ears or trauma that can be left from head injury. Stroke, tumors, polyps, hypothyroidism, meningoencephalitis as well as certain drugs and antibiotics can also be causes. This disease can also be a congenital effect that is present from birth. Ear infections are the most common cause in younger dogs. When developed in older dogs the cause is unknown, but brain tumor is a possibility. Central vestibular disease, which is a less common and more serious type, can be caused by inflammatory disease, infection, brain bleeding or trauma, cancer and a loss of blood flow. Symptoms include excessive drooling, nausea and vomiting, head tilting, loss of coordination, circling and stumbling, falling, rolling and involuntary or nystagmus which is a rhythmic jerking of the eyes going up and down or side to side. If a single ear is infected, the head tilting, circling and nystagmus will only occur to that side. This disease is usually seen between birth and three months old. Some predisposed breeds are the German Shepherd, Doberman Pinscher, Beagle, English Cocker Spaniel, Smooth Fox Terrier and Tibetan Terrier. When taken to the vet, your dog will go through a physical examination in order to determine whether the disease is peripheral or central. Sometimes x-rays will be done, and blood tests, sensitivity and culture as well as cytology will be taken to help eliminate other potential causes for the symptoms.
Degenerative Myelopathy
This is when the nerves in the spinal cord begin to degenerate, which interferes with the communication between the brain and limbs. It usually occurs between the age of 8 to 14. It will begin with a loss of coordination in the hind legs, which will cause the dog to wobble when walking and drag their feet. It will sometimes occur in one leg and move to the other. As it gets worse, the limbs will get weaker and the dog will have trouble standing. It will continue to get worse until the dog is no longer able to walk or stand, which can take between 6 months to a year to happen. If signs continue, the dog will eventually lose the use of its front limbs as well. Degenerative myelopathy is known as a non-painful disease.
Botulism
This is caused by an infection with a bacteria called clostridium botulinum that releases a toxin. This group of bacteria can stay dormant for a very long time and thrives in low-oxygen conditions. The sources of the toxin are decaying hays, grass and grains, decomposing carcasses or spoiled vegetables. It is a fairly rare but serious disease, and symptoms should begin to occur 12 to 36 hours after contact with the botulism toxin. Some symptoms include excessive drooling, dilated pupils, a general weakness, paralysis that begins at the hind limbs and moves towards the front, increased effort to breathe, difficulty swallowing and facial nerve paralysis. If unchecked, the disease can lead to fatal respiratory failure. The most common way for a dog to obtain the botulism disease is by eating a dead carcass that has the disease. It is difficult to determine that a dog has obtained the virus, as it mimics the symptoms of many other illnesses.
What to do if your Dog is Unable to Stand
If you suspect paralysis caused by a slipped disc, bring your pet to your vet immediately, as it can be an emergency. If your vet is not open, consider bringing them to an emergency vet or taking them as early as possible in the morning. The longer you wait, the more damage will be done to your dog's spine. The vet will most likely administer painkillers, anti-inflammatories and/or steroids, which will decrease the swelling, improve the nerve function and help to reduce some of the pain. If these treatments are unsuccessful, decompression surgery to remove the disc may be necessary. Although geriatric vestibular syndrome cannot be cured, it can be treated to help ease the pain and speed up the recovery. Your dog should recover on their own within a few days or weeks.
Degenerative myelopathy cannot be cured, but vitamin and physical therapy can help maintain a good quality of life. Dogs with botulism are treated with supportive therapy and an anti-toxin. Supportive therapy, such as nursing care and confinement, can also help with vestibular disease, along with motion sickness medications to help with nausea and vomiting. Antibiotics may be needed to eliminate ear infections. If the vet suspects degenerative myelopathy, they will use MRIs and myelography to rule out other diseases. To confirm the diagnosis, an autopsy will be necessary. It is important to observe your dog's behavior well, as botulism will often be diagnosed by the owner's observation of the dog, it's exposure to dead animals and detection of spores in the fecal samples. Once diagnosed, the only treatment is supportive care in the form of respiratory therapy and nursing care. In some cases, an equine-derived antitoxin has been used with success, but only when given during the early stages of infection.
Prevention of Unable to Stand
The best way to prevent botulism is to keep your dog away from dead animals and carcasses in order to prevent them from coming into contact with the toxin. Monitor your dog while they are outdoors and survey the yard in order to remove any potential threats. Many of the other illnesses cannot be prevented, and catching the diseases early are the best ways to keep your dog healthy. Be sure to keep track of any changes in behavior and have regular checkups at the vet.
Get your dog vaccinated in order to protect them against rabies that can cause paralysis. If your dog is paralysed or has IVDD, they may have trouble performing some necessary tasks, like grooming and walking. You should be prepared to bathe them often, help them eat and drink and carry them outside when they need to do their business. A bedding area that is well-padded is also necessary during the healing process. It should be small but comfortable in order to keep them from moving around too much. If they are unable to reposition themselves, you may need to reposition them in order to prevent bedsores. Many forms of therapy can aid in the recovery. Vestibular disease can make eating and drinking and going to the washroom difficult or nearly impossible, and supportive therapy in the form of IV fluids and supplemental nutrition may be necessary. Natural calming agents can be helpful for older dogs that can get stressed out by episodes of vestibular disease.
Cost of Unable to Stand
Depending on the cause, treatments can have different costs. Paralysis can cost between $4500 and $8500. Intervertebral disc disease treatments will cost around $9000. Curing degenerative myelopathy will cost $1800, and treating botulism will cost $2000.
Unable to Stand Questions and Advice from Veterinary Professionals
Reno
Saint Bernard
10 Years
0 found helpful
I have a 10 year old Saint Bernard who weighs 183 pounds. She is on arthritis medication and has been for a while. Suddenly, last night she was barking and whining and couldn't get up. She still hasn't gotten up and it's been 12 hours.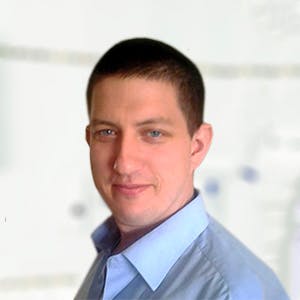 2159
Recommendations
There are a few possible causes for why Reno is unable to get up, in an old large breed girl like herself with arthritis we need to consider that she is not strong enough to get up or there is a progression of the arthritis. However, without examining her I cannot give a specific cause for the inability to stand; I would recommend calling out your Veterinarian for an examination as I think getting her into a car and in to a practice may not be practical. Regards Dr Callum Turner DVM
Hi, my dog (Boston Terrier) was diagnosed with Cushions a year ago and about a month ago had to adjust is medication because it was becoming in effective. Two days ago he was also diagnosed with a Tyroid issue and started medication at this time. For the past few weeks he has been having issues walking and today is not able to stand at all? Could his new thyroid medication be causing this?
Add a comment to Reno's experience
Was this experience helpful?
Jim
Dachshund
4 Years
0 found helpful
My dog was diagnosed with IVDD. About 20 days ago, she suddenly screamed then couldn't stand anymore.
We brought her to vet. The PE founds she have no any sense with her legs. Even no any deep pain sense. The x-ray shows her Intervertebral disc calcification with L1-L2, L2-L3. Then she got the treatment with steroid and muscle relaxant, but no use of it with two-day-course of treatment.

After that, we brought her to the other vet. We try to treat it with Acupuncture by using "Biodyl". With the continued treatment about two times a week. After six times about two weeks, she can feel more pain on her back. But still no feeling on her legs, and the reflex of leg is getting strong.

Now, something stranger bother me.
First, before paralysis, it can't find any sign or symptom such as Pain, Lameness, Weakness, Abnormal gait. Even she could take a walk for 30 minutes just one day before paraplegia.

Second, my dog tremble with her four legs not only sleeping but also awake. I am very sure it doesn't happen when dreaming.

Third, my dog's sibling sudden got paraplegia two days ago. They are not living together, but neighbors. They never play together, but two of them are touched by me. And her sibling is very thin and never walk stairs. I suspect this is related to infection. But I can't find any sign/ symptom such as fever, anorexia, somnolence...

Forth, before my dog paraplegia, she under the risk factor of tick, flea. But I can't find any sign/symptom of biting.

Over all, I suspect she isn't IVDD but just x-ray shows Intervertebral disc calcification at the same time.

If she could be other diagnosis?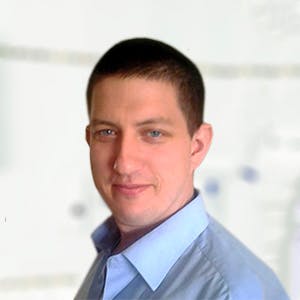 2159
Recommendations
Dachshunds and intervertebral disc disease go hand in hand and isn't a surprise diagnosis; it is possible that two siblings are affected at or around the same time as they are as genetically similar as two animals can get without coming from the same fertilised egg. If you are having doubts about the diagnosis, you should request a copy of the x-rays and visit another Veterinarian in your area for a second opinion to see if they reach the same diagnosis after performing a physical examination their self. Regards Dr Callum Turner DVM
Add a comment to Jim's experience
Was this experience helpful?
Jakki
Pomeranian
2 Months
0 found helpful
My dog got accident internally i took vet immediately and they give injection to stop blood its been 1 day it cant stand nor get up .doctor gv syrup to it . Im an concerned will my dog be alright?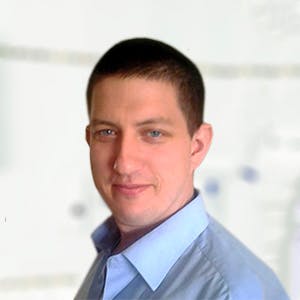 2159
Recommendations
Further to your question yesterday about Jakki being hit by a car, I cannot give you any indication of prognosis as I haven't examined Jakki myself. Response to yesterday's question: Without examining Jakki I cannot assess the extent the injuries sustained when hit by the car; internal bleeding, brain injury, spinal trauma among other factors need to be evaluated. I am unable to give you an indication of prognosis because traumatic injury isn't the same in each case. Regards Dr Callum Turner DVM
Add a comment to Jakki's experience
Was this experience helpful?
Gibby
Border Collie
8 Years
0 found helpful
We took our dog on a walk, she hasn't walked in a while but we took her to a park and took her on some stairs. A few days later she would not walk and when she stands she cannot stand for that long. We don't know what is wrong with her. When we walked her she had no trouble at all.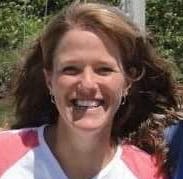 681
Recommendations
Thank you for your email. Gibby may have some arthritis issues, or other metabolic problem. It would be a good idea, as she isn't a young dog, to have her seen by a veterinarian. They'll be able to examine her, determine what sort of problem she may be having, and get her appropriate therapy so that she feels better. I hope that all goes well for her.
I need some help like now
Add a comment to Gibby's experience
Was this experience helpful?
Dodger
schnauzer
13 Years
0 found helpful
13 yr old Schnauzer..From one day to the next I came home and he was not able to use his hind legs.. took him to the vet the next day and his x-rays and tests came back normal..he has not really ate..he still can not walk.. tomorrow makes a week and have not really seen no change..it hurts me to see him not be his normal self.. Dr called on Thursday to check on him and I told him still the same and he said to keep him posted.. I don't know what else to do...
I'M SO UPSET...I LOVE HIM SO MUCH...
PLEASE HELP...DODGERS MOM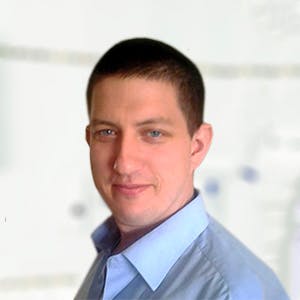 2159
Recommendations
There are many causes for a dog being unable to stand which may include intervertebral disc disease, vertebral fractures, other spinal trauma, hip disorders, brain injury, poisoning among other causes; without examining Dodger I cannot say what the specific cause of symptoms are. It would be useful to get another opinion from another Veterinarian in your area, you can ask your Veterinarian for a copy of the x-rays to show during the second opinion consult. Regards Dr Callum Turner DVM
Add a comment to Dodger's experience
Was this experience helpful?
Gauge
Labrador Retriever
8 Years
1 found helpful
My almost 9 yr old Chocolate Lab has had ear infections a lot. Even had a hematoma 4-5 years ago. He's been what I call yeasty all over really. Has hot spot on left hind leg, it heals n gets bad off and on. About 2 mos ago he was crying in pain and not wanting to get up and walk. Was put on antibiotic and prednisone. It helped a lot, had lots of energy. Then 2 weeks ago, I noticed trembling in his hind area while playing. Today he was normal when let him outside in am. Checked on him didn't want to come in ever bc nice day. About lunch went out and noticed he could hardly stand up. Got him inside, hind area weak, hunched back, moaned in pain. He'd keep trying to get up and would sit and lay down n repeat few times n give up. He's ate some, and drank some but not like usual. He's secluded himself a lot today laying n sleeping. Called vet n thinks arthritis went n got anti inflammatory med for 2 weeks to see if helps. It's odd it happened out of nowhere.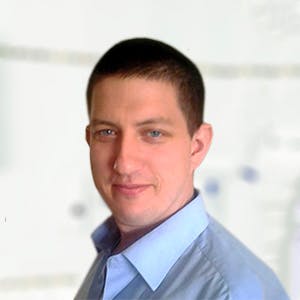 2159
Recommendations
Without examining Gauge I cannot say what the specific cause of the symptoms are which he is displaying or whether it is linked to the previous infections or a different condition; arthritis, musculoskeletal injury among other causes may be attributable. You should give Gauge some rest and keep an eye on him for the meantime to make sure that he is improving and look out for any additional symptoms. Regards Dr Callum Turner DVM
Add a comment to Gauge's experience
Was this experience helpful?
Georgie
Bichon Shi
2 Years
0 found helpful
Hi
Our 2 year old Bichon x suffered a spinal cord injury when she jumped off a bed to chase a ball in the morning last June, she was able to move but very silent after the jump & we new something was wrong, we took her to the vet who examined her and said to us nothing to worry about go home, once home she still seems not right so we went to another vet who said the same, nothing wrong.
By the evening she had lost the use of her hind legs
We took her back to the vets who kept her in overnight and operated the following evening so some 34 hours after the accident.
The operation has not worked and she is paralysed from the mid back down, she is happy and we have her some doggie wheels and it's now 7 months since surgery, she sometimes stands and always moves / kicks her legs but has no deep pain reaction and drags he legs all the time behind her.
My question is would there be any point in another operation? or is all hope lost of her to ever walk again
Many thanks
Stephen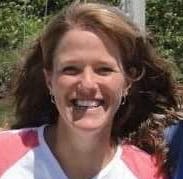 681
Recommendations
Thank you for your email. I'm sorry that that happened to Georgie. Without seeing her, i can't comment on whether another operation would help - it depends on the lesion that was present at the time of surgery. From what you describe, it wouldn't seem that another surgery would be able to restore any more use to her hind end, but it is worth asking the surgeon that you saw what their opinion might be, as they know the details of her case. What might help, and you can talk more with your veterinarian about this, is physical therapy, since she seems to have some muscle mass present if she can stand? Some dogs are able to regain some use in their back end with extended physical therapy. Again, I am not sure that it will help her, but it might be worth a try.
Add a comment to Georgie's experience
Was this experience helpful?
Tailor
Norwegian Buhund
3 Years
0 found helpful
My dog cannot walk straight it also cannot stand on its feet.If it tries to stand it falls again within 20 steps.It is getting worser by each day.It is also not eating the food I give.I am getting scared about what might happen to my dog.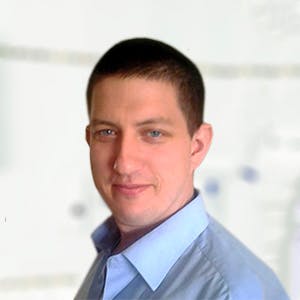 2159
Recommendations
There are various possible causes for the symptoms that you are describing which may include trauma, poisoning, liver disease, kidney disease, neurological conditions, infections among other causes. Without examining Tailor I cannot say what the specific cause is but with the severity of the symptoms you should visit your Veterinarian immediately for an examination to determine the underlying cause so that he can receive treatment. Regards Dr Callum Turner DVM
Add a comment to Tailor's experience
Was this experience helpful?
Storm
Husky
3 Years
1 found helpful
Storm was fine during the day and at night he was having a hard time standing. Took Storm to the vet and they found he has a UTI with the bacteria levels being high. He also has a hot spot on the inside of his back rear leg. He's eating normally, drinking water, walks to use the bathroom. Would any of these 2 things cause him to have a hard time standing? or could it be something more serious?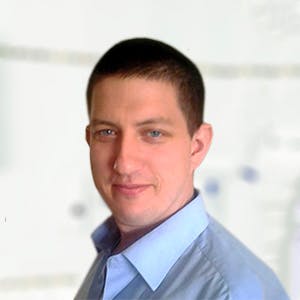 2159
Recommendations
If Storm has a hot spot on the inside of his leg, it may sting or be uncomfortable which may change the way that he stands up to minimise the pain felt from the skin moving. It may be the difficulty standing may be due to another cause which may be unrelated to the urinary tract infection or hot spot; see how Storm goes over the weekend and look for any sign of improvement, keep the hot spot clean and free of debris. Regards Dr Callum Turner DVM
Add a comment to Storm's experience
Was this experience helpful?
Flippy
Golden Retreiver
10 Years
1 found helpful
My dog is a golden retriever. She is 10 years old.she has had 3 tumour operation in her stomach region.
Aftet the last operation she was able to walk which was fews days ago. But now suddenly she is not able to walk or even stand for more than few seconds.she infact falls off after urinating on the urine.doctors told its a serious case of arthiritis yet medixines arent helping. Could you suggest a different opinion?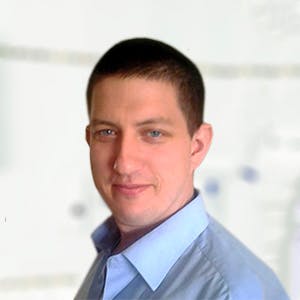 2159
Recommendations
Without examining Flippy it is difficult to say what the specific cause is, if the cause is due to arthritis it is unrelated to the surgeries; rest and pain relief are the best course of action but a more detailed examination by your Veterinarian is required or from another Veterinarian for a second opinion. Regards Dr Callum Turner DVM
Add a comment to Flippy's experience
Was this experience helpful?
Rubby
Saint Bernard Labrador
9 Years
1 found helpful
My about to be 9 year old Saint Bernard mixed with Labrador dog, a few months ago she would drag her rear end legs I thought she was trying to be funny... but months later to this date she's been having trouble to get up some days and sometimes will have pain and cry. Other days she's fine and back and forth. Her vet stated it could just be of old age and arthritis and gave her antiflamatory meds. Last time I took her I didn't think of mentioning about her dragging her rear legs until recently I've been reading about MD and how this is a sign of MD ..I can't help to think she might have that disease. Should I go back and mention this leg dragging she would do a few months ago?? She does occasionally have pain but I've read MD is not painful, so I'm not so sure.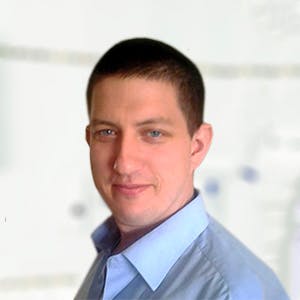 2159
Recommendations
Degenerative myelopathy is one possible cause, but in large breed dogs (or any dog) there are many different issues which may affect a dog's spine that without an examination and x-rays we cannot say for sure what the specific cause is. You should visit your Veterinarian, preferably when she is showing some hind leg weakness to have an x-ray at least to see if there are any protruding discs, subluxation or anything else which may be causing this problem. Regards Dr Callum Turner DVM
Add a comment to Rubby's experience
Was this experience helpful?
Fazi
Doberman Greyhound
10 years
1 found helpful
I have a doveeman boxer mix who is about 10 years old. Saturday morning at 7am I left for work after he went out and used the bathroom. When I returned at 1pm on my lunch break he tryed to walk and fell several times. He went to a local animal hospital where xrays and blood work was done all were normal according to the vet. He was given antibiotics and steroids. He is still unable to stand or walk he appears to have full control of his left rear leg but the other 3 are kind of limp. When I try to help him walk his front feet just buckle and fold. He seems to have willpower to want to move but is unable he trys to stand up and move and falls. He eats and drinks normal, he wets his bed because he can't move. Has anyone see this before or have any ideas that could help.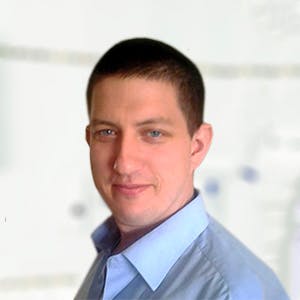 2159
Recommendations
I would recommend having another set of x-rays done with contrast media (myelography) to look in more detail for any spinal cord compression. Without examining Fazi, I cannot give much input but trauma, poisoning, spinal disorders or neurological tumours are all possible causes for these symptoms. Regards Dr Callum Turner DVM
Has Fazi recovered? We have a 5 year old labradoodle, similar experience. It has been 6 weeks. He was hospitalized at UF veterinary hospital, with everything under the sun checked. We are desperate to find a diagnosis- as quality of life will become an issue. Eager to hear back from you.
Add a comment to Fazi's experience
Was this experience helpful?
Molly
Cavalier King Charles Spaniel with
6 Years
1 found helpful
My dog Molly has a hard time walking she takes a few steps and then she stops I have to carry her back to the house what would cause this condition she threw up yesterday and had loose bowel movement with a small amount of blood in her stools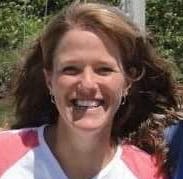 681
Recommendations
Thank you for your email. Unfortunately without examining Molly, I can't comment on what might be going on with her, whether she is nauseous, has had a musculoskeletal injury, or a neurologic problem. It would be best to heave her examined by your veterinarian, as they will be able to examine her, diagnose what might be happening, and get her started on treatment.
Add a comment to Molly's experience
Was this experience helpful?
Lilith
Chow and lab
4 Years
2 found helpful
My dog was just playing and jumping now she won't drink or eat and she can't stand she kind of looks drunk. But she has been with me all day so I know she has not eaten anything that would have harmed her. Also having trouble standing on back legs.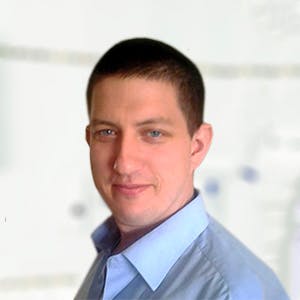 2159
Recommendations
There are various reasons why a dog may have difficulty standing which may result from trauma, poisoning, liver disease, kidney disease, spinal disorder among other causes; without examining Lilith I cannot say what the specific cause is. Make sure that she is hydrated by checking capillary refill time - press on her gum until it turns white, let go and allow the blood to refill the capillaries; it should take two seconds or less, any longer and she will be dehydrated. You should visit your Veterinarian for an examination to help determine the underlying cause. Regards Dr Callum Turner DVM
Thank you, she is up and moving like nothing happened but I'm still going to take her to the vet.
Add a comment to Lilith's experience
Was this experience helpful?
River
Collie, Rough
13 Years
1 found helpful
Has Symptoms
difficulty rising from prone
My 13-year-old collie had a pretty dramatic fall while home alone. Came home to find her sprawled out and having lost control of her bowel and bladder. Took her straight to the vet who gave her a steroid shot and did blood work, all of which was normal. She seemed to improve slowly over the following day and was prescribed oral prednisone and famotidine for a week. She was finally ambulatory again, albeit unsteadily, and then unfortunately had a second fall. The second fall has led to her being completely non-weight bearing on any of her legs and if we try to help her stand she just kinda falls to the side. Vet said not much else to do over the weekend and to see if she slowly improves with her oral steroids and check again on Monday (today is Thursday). I'm just super concerned and confused about any underlying causes - whether it's just injury from the two falls or if there's more going on. Is there anything else I can do for her? She's still eating and drinking (though I have to help a bit since she cannot sit up of her own strength) and she's alert and even seems like she's frustrated she can't sit up from a laying down position on her own.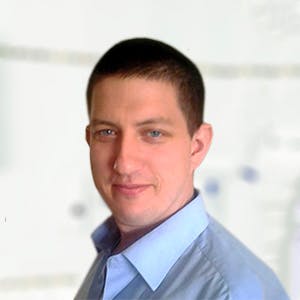 2159
Recommendations
It is difficult to say what is going on with her; did something cause the fall or did the fall cause something? I would follow your Veterinarian's instructions over the weekend and give supportive care as needed but you should visit your Veterinarian on Monday if there is no improvement and have an x-ray done of her spine to look for any anomalies which may be causing this level of paralysis. Regards Dr Callum Turner DVM
Add a comment to River's experience
Was this experience helpful?
Sophie
Chihuahua
8 Years
1 found helpful
My dog, Sophie, has in the past week stopped using both of her front legs and seems to be getting worse each day. It started with her left front paw, she doesn't seem to be in pain as I gently squeezed and moved it around. But she doesn't seems to yelp very loud when startled or surprised but I not sure why. She is eating but refuses to walk or go up and down the steps. As of today she now refuses to use either fron leg and will only sit on her bottom. I'm not sure what to do. She is our 3rd dog and and over the past 2 years have lost the other 2 to old age (trace was 14 and Nico was 13, both huskies) can dogs have broken hearts? We are just not sure what to do and are scared to go to the vet for fear of not bringing her home with us.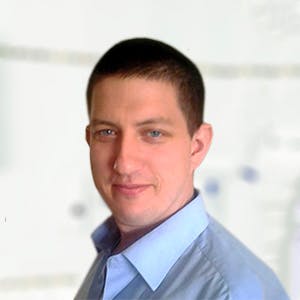 2159
Recommendations
Whilst I understand you're cautious about taking Sophie to your Veterinarian through fear of not bringing her home, I feel you would be more upset if you found out that she died or was needed to put to sleep due to something which would have been treatable if caught earlier (I've seen it too often). You should get Sophie to rest and keep her off her front legs, but a visit to your Veterinarian to check her over and give a neurological examination is required to determine the cause; especially if she is getting worse each day. Regards Dr Callum Turner DVM
Add a comment to Sophie's experience
Was this experience helpful?
Woody
terrier
16 Years
1 found helpful
Has Symptoms
Not eating not moving crying
I woke up this morning and my Woody was unable to stand. He has not used the bathroom all day but a little on the floor or ate. I gave him water through a syringe. When I go to lift him up he dosent even try. He laid on his bed all day with his eyes open occasionally crying. He has had ear problems since birth and is deaf and last couple days has been having troubles with his eyes with we give him medicated drops precribed. We took him to the vet last week and said everything was fine just old age and now he can not even muster up enough strength to stand. He is my life and my world and my best friend and please I pray God doesn't take him from me yet. We are going to the vet in the morning but i am so full of fear. Please help.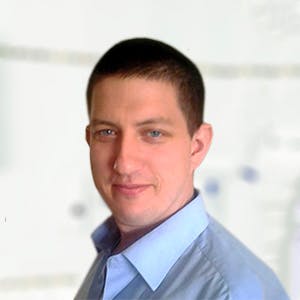 2159
Recommendations
There are a few possible causes for the symptoms which you are describing especially in an older dog; vestibular disorders, liver disease, kidney disease, infections among other conditions may be causing him to be weak. Without an examination I cannot shed any light on Woody's condition for you unfortunately. Regards Dr Callum Turner DVM
Add a comment to Woody's experience
Was this experience helpful?
Oscar
Labrador Retriever
3 Years
1 found helpful
My dog is unable to walk on four legs.. he walks only on three. He was fine till yesterday night. And today I saw her was walking on three legs and couldn't keep his fourth leg on gorund. Please help!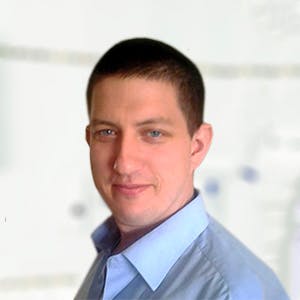 2159
Recommendations
There are many reasons for a dog to be limping or keeping a limb off the ground which may include sprain, nerve damage, dislocation among other causes; it would be best to give plenty of rest but ideally an examination by your Veterinarian would give an indication of the cause (muscle, bone, joint, ligament etc…). Regards Dr Callum Turner DVM
I have a 10 year old Beagle/Shish-Tzu mix. He has had back problems in the past that had some rear paralysis and he rebounds. He has not had a back problem for a yer and a half. He went for his routine rabies vaccine on a Saturday afternoon and Sunday morning he has been dragging his back legs. My vet. tells me it is his back issues but I am not thinking that is it. He has no pain at all (he did with his back) This is totally different. Have you ever heard of the this happening and can they bounce back from it? Any information is greatly appreciated.
Add a comment to Oscar's experience
Was this experience helpful?