What is Lack of Bladder Control?
Urinary incontinence is typically perceived as urinary leakage when your dog is relaxed or sleeping and discovered as puddles of urine where your dog has been laying. Lack of bladder control is distinct from behavioral urination such as marking, submissive urination, or housetraining accidents, as your dog will be unaware that he is urinating.
Any dog may lose bladder control; however, urinary incontinence is most common in middle-aged and older female dogs of medium to large breed size. Urinary incontinence affects twenty percent or more of all spayed female dogs.
Urethral or urinary incontinence in dogs is the loss of control of the urinary function. It may be caused by an obstruction in the bladder or impairment to the bladder itself.
Book First Walk Free!
Symptoms of Lack of Bladder Control in Dogs
Symptoms include urine leaking from your dog without her control or awareness. The most common occurrence will be finding a wet spot underneath your relaxed or sleeping dog. You may also notice urine dribbling from your dog after voluntary urination or on walks. You will also find wet hair around the lower abdominal area or beneath your dog's tail, and may discover inflammation of the skin around your dog's genitals.
Causes of Lack of Bladder Control in Dogs
Urethral disorders are the most common cause of loss of bladder control for dogs. The muscles that involuntarily close the urethra are weakened and unable to contract properly, leading to urine leakage. This occurs as a result of urinary tract infection, inflammation, hormone responsive urinary incontinence, a prostatic disease for male dogs and a vestibulovaginal anomaly in female dogs. Hormone-responsive urinary incontinence occurs in neutered and spayed female dogs and is seen most commonly in spayed females.
Other causes include:
Aging is another common cause for the weakening of the urethra leading to loss of bladder control. A senior dog may also lose bladder control due to senility.
Neurological causes include spinal injuries, brain diseases, brain lesions and disruptions of the nerves around the bladder.
Urine Retention is a result of stress, fear or other psychological issue preventing a dog from urinating. This leads to loss of bladder control because urine builds up, and the dog is unable to control the pressure.
Anatomical causes include abnormalities from congenital defects, injuries, or surgeries that cause damage to the bladder and its function. Examples of these are ectopic ureters, urethral hypoplasia, and peri vulvar or vulvar abnormalities. Ectopic ureter most often occurs in Siberian Husky breeds and is also seen more often than usual in Miniature Poodle, Labrador Retriever, Collie, Welsh Corgi, Wire-haired Fox Terrier and West Highland White Terrier breeds.
Urinary Tract Infections (UTI) compress the bladder, leading to loss of bladder control.
Bladder Tumors compress the bladder, leading to loss of bladder control.
Obesity can put excess pressure on the bladder, leading to loss of bladder control.
Bladder Storage Dysfunction, most commonly bladder hypercontractility, a condition that causes hyperactivity in bladder contractions.
Diagnosis of Lack of Bladder Control in Dogs
The diagnosis will start with an evaluation of your dog's age, overall health, and most importantly if your dog has been spayed or neutered. You need to let the veterinarian know when and how the symptoms presented themselves, your dog's water intake, how often your dog urinates intentionally, and any other symptoms. This will help give the veterinarian a lead on possible causes.
Next, a urine sample will be analyzed for bacterial culture, presence of infection, and concentration. A chemical blood test will be performed in order to determine find any kidney or another disease. If the urinary tract needs to be examined, the veterinarian may conduct an x-ray and/or ultrasound, which may or may not require consuming dye to show the route of urine through your dog's urinary tract.
Treatment of Lack of Bladder Control in Dogs
Incontinence Drugs such as ephedrine and phenylpropanolamine to treat urethral disorders by strengthening urethral sphincter, and/or hormone replacement medications such as estrogen or diethylstilbestrol will be prescribed. To determine the best fit for your dog, these will be prescribed in trials. Once a drug has proven effective for your dog, it will need to be taken on a regular basis indefinitely in order to control the incontinence. This is the most common treatment method, and 70% of dogs respond well to a combination of these medications.
Surgery will be the only option in order to treat an ectopic ureter or other anatomical abnormalities. A bladder tumor may be removed through surgery, but will first need to be biopsied in order to determine if it is cancerous.
Antibiotics will be prescribed to treat urinary tract infections.
Diet and weight management will be utilized in order to manage obesity.
Corticosteroids or other medications to control symptoms will be considered to treat neurological causes of urinary incontinence.
Training will be used to address the stress or fear causing urine retention.
Recovery of Lack of Bladder Control in Dogs
Prognosis for your dog varies based on the cause, but typically the prognosis is very good. If your dog has been prescribed medication, you will need to monitor him for side effects and return to the veterinarian in order to test blood and urine for overall health. Lifestyle changes may be required to help manage the condition, such as letting your dog outside to urinate more frequently, and/or only allowing your dog to lay down and fall asleep on hard surfaces that can be easily cleaned.
Lack of Bladder Control Questions and Advice from Veterinary Professionals
Rudy
Maltipoo
8 Years
0 found helpful
Has Symptoms
Peeing often and a long time
I took my dog to the vet i thought he might have a UTI but he doesnt but when he goes out to pee he pees for a long time and asks to go out frequently during the day. Now he will be lying on my bed and all of a sudden he will pee on my bed but he has never peed in his bed or in house at any time so why is he like this? He has no infection so what else can it be?
Add a comment to Rudy's experience
Was this experience helpful?
Amy
Husky
2 Years
0 found helpful
My dog amy has had some trouble with bladder control and she seems to wet her dog bed from time to time. I was wondering is there is anything I should do to help or to feed her or something to stop feeding her. I am very worried so please help.
Take Amy to the vet. She will need blood work done.
Add a comment to Amy's experience
Was this experience helpful?
Lulu
Jack Russell Terrier
11 Years
0 found helpful
Urinary incontinence. She is older, spayed and has for ever had a tremor which has gotten worse as she got older. She sleeps at my feet and it is frustrating to wake up at night with a wet circle around her. We have a walkies before bed routine, but the urine that collects at night just leaks through. We will visit the vet to find a solution. She is completely bonded to me, so she won't sleep anywhere else..
I am having the same thing going on can you tell me how to fix it
Add a comment to Lulu's experience
Was this experience helpful?
Chico
Chiweenie
2 Years
0 found helpful
Chico ic a chiweenie and got neutered last year. Tonight he has peed 4 times in large puddles but he is house trained. He also has been throwing up and a alight fever.
Add a comment to Chico's experience
Was this experience helpful?
Zephyr
Rottweiler
3 Years
0 found helpful
My 3 yr spayed Rottweiler will urinate without moving after going for a swim in the beach. She loves to swim out for ages and grab sticks/balls.
Could the lack of bladder control be from taking in too much salt water? She takes in a bit as she will find a large log to bring back so a lot of water must get in.
Add a comment to Zephyr's experience
Was this experience helpful?
Riley
Poodle mix
4 Years
-1 found helpful
It doesn't matter what we do or who is home. Our dog Riley urinates on the corner of my husbands chair and has damaged the flooring. We cover the corner to discourage it and it hasn't worked. I have used a belly band and he just pees in it.
Today he actually peed on my husband which concerns me because a little over a week ago he actually was kept at th ER vet for eating mouse/rat poison and we are still watching for any issues from the toxin. He is fixed too and does this to my husbands chair regardless who is home. Why is he doing this to my husbands chair and could the toxin be affecting the nerves to his bladder to where he didn't realize he peed on my husband? Mind you he, I and the rest of the house spoils these dogs rotten so we have no clue what is going on with the chair thing.
Add a comment to Riley's experience
Was this experience helpful?
Trunk
Chihuahua
2 Years
-1 found helpful
My Chihuahua is 2. He will stand and look at me an just start urinating without warning. He has been neutered and seems, otherwise, in good health. He drinks moderate amounts of water but seems to need to go out almost every hour. Many times however, he does not even go to the door but just walks over to me and starts urinating. Last week, he peed in my bed during the night as well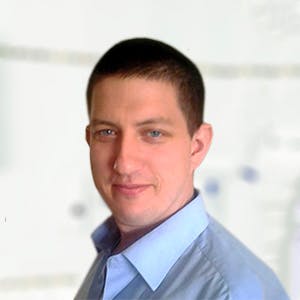 3320
Recommendations
It is important to determine whether he is making a conscious decision to urinate indoors or he just cannot hold it; weak bladder sphincter, infections, tumours, spinal issues among other causes may result in unwanted urination. You should visit your Veterinarian for a thorough examination to help narrow in on a specific cause so that Trunk can get the right treatment. Regards Dr Callum Turner DVM
Add a comment to Trunk's experience
Was this experience helpful?
Bubba
Rottweiler
10 Years
0 found helpful
I took my rottweiler to the rspca the other day as I noticed a rapid weight loss in my dog over a few days he was sitting or lying down and groaning like it was uncomfortablewhen I got to the rspca they told me he had swollen at the rear which I hadn't noticed and he said is more than likely blood clots. They said they cudnt do the blood tests as it was a Friday and they wouldn't be good results being left over the weekend and to go back on the Monday. I informed them I'm on benefits I don't have the money and I don't drive it took me an hour to get to them and I'm struggling to get back. I rang around a lot of local vets and nobody will help me. I'm worried about my dog I know him and I know something's not right. Could really do with some helpful advise as I'm at a loss at the moment with no help and I don't want him to suffer he can't hold his bladder and is struggling to poo he can he just struggles,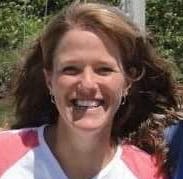 1611
Recommendations
I wish that I could help Bubba, but without seeing him, I'm not able to determine what might be going on with him. If they were willing to help you at the RSPCA, it is Monday now and they should be able to help you with the testing that they recommended. It would be worth the trip to get there to have their help, in this situation. I hope that he is okay.
Add a comment to Bubba's experience
Was this experience helpful?
Peanut
toy poodle
13 Years
0 found helpful
Peanut has recently began urinating in the house during the day and in her crate at night and seems to be aware when she does but is unable to control it. However she is still sometimes able to recognize when she has to go and will ask to be let out. She has had 3 UTIs over the course of her lifetime, the most recent was about 3-4 months ago, the previous two were several years ago. I'm suspecting it might be kidney failure given her age but she doesn't really show any additional symptoms other than maybe an increased thirst. Nothing else has really changed about her, same personality, same energy levels, same eating habits, same sleeping habbits. Additionally our other dog is her sister from the same litter and has never had any urinary problems. Any other thoughts as to what might be the cause.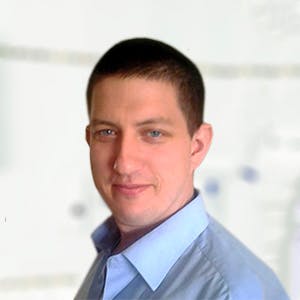 3320
Recommendations
In an older dog there are many possible causes for urinary accidents many of which may be related to ageing, poor bladder sphincter among other causes like infections etc… You should visit your Veterinarian for a general examination, urinalysis and a blood test (best to do anyway in an older dog to check vital functions). Regards Dr Callum Turner DVM
Add a comment to Peanut's experience
Was this experience helpful?
Max
Great Pyrenees
8 Years
0 found helpful
Our 8 yr old Great Pyrenees has had two episodes. He whines; has a little trouble getting up and urinates. He eats well, drinks and this has happened twice in three weeks.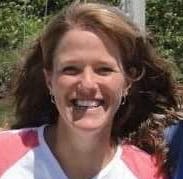 1611
Recommendations
Thank you for your email. Large breed dogs are very prone to joint disease and arthritis as they age. it would be best to have Max examined by a veterinarian, as they will be able to look at him, determine what might be going on with him, and get him any appropriate therapy that he might need to be comfortable. I hope that he is okay.
Add a comment to Max's experience
Was this experience helpful?
Harper
Goldendoodle
5 Months
0 found helpful
our puppy who is 5 months old has sudden bladder control; loss. It started last night and she wet her crate during the night. It is totally out of character as she's never done this before. She was pretty inactive yesterday and slept a lot. I'm worried.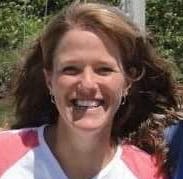 1611
Recommendations
Thank you for your email. Without examining Harper, I can't diagnose anything, but with her odd behavior it would be best to have her seen today by your veterinarian and make sure that she is okay. They'll be able to look at her, determine what might be going on, and recommend any testing or treatments that she might need. I hope that she is okay.
Add a comment to Harper's experience
Was this experience helpful?